20 Glamorous Updo Hairstyles That Approved by Celebrities
Are you in want of an easy hairstyle yet still make you look glamorous? Then, the updo hairstyle should be definitely listed at the top of your list. It will only take you a few seconds to make a simple updo in the morning. Of course, you can make your updo hairstyle special and unique with some interesting details as you like. Today, let's take a look at 20 glamorous updo hairstyles that approved by celebrities in this post and hope you will find one to copy!
Cara Delevingne Top Updo Hairstyle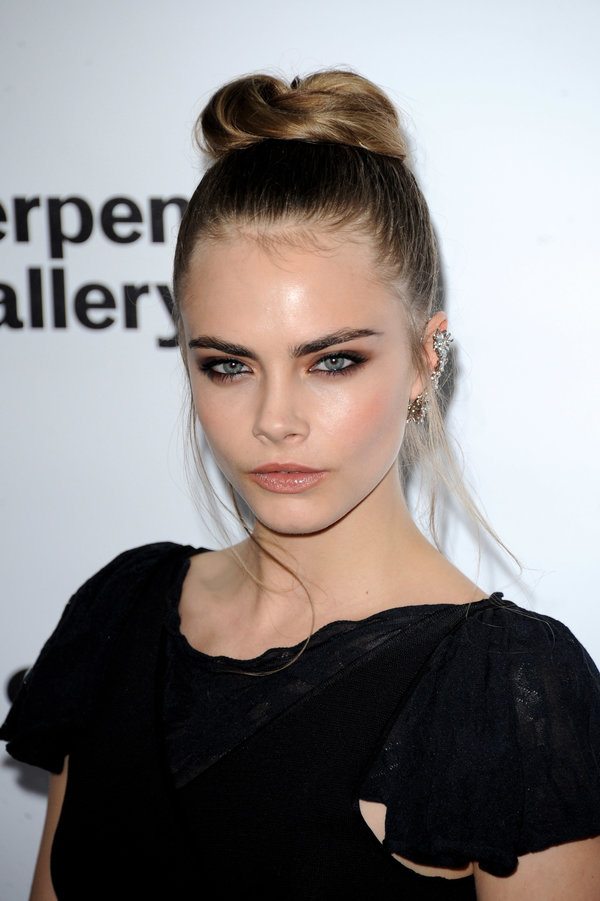 Cara Delevingne makes her updo hairstyle look very polished and sleek for her red carpet appearance. You can apply some hair pomade on the straight hair to get this look.
Emily Blunt Top Updo Hairstyle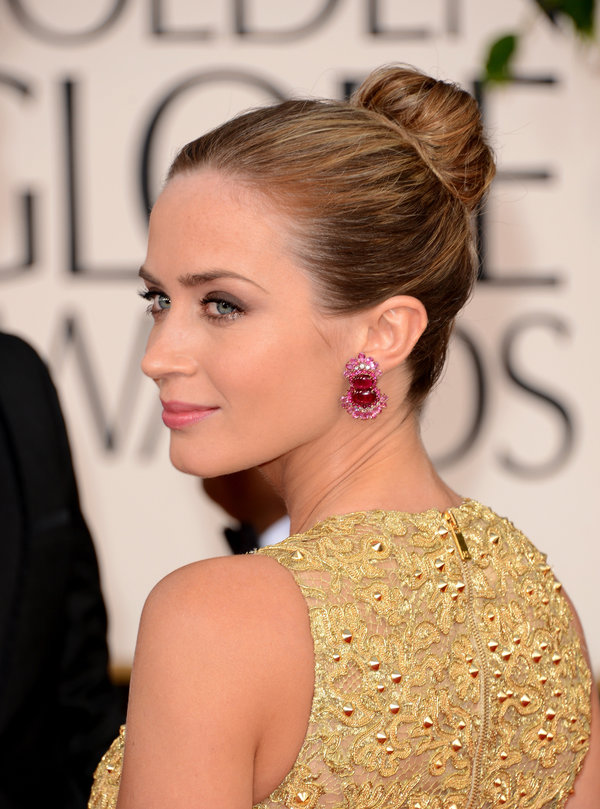 Emily Blunt appears very exquisite with this ballerina bun hairstyle. Her hair is teased up to emphasize the natural movement and textures.
Rihanna Top Updo Hairstyle with Bangs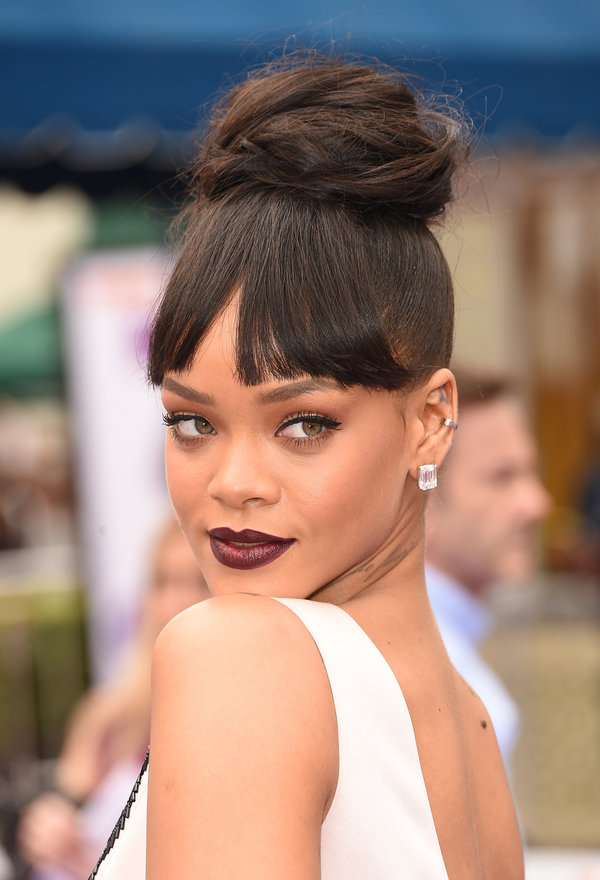 Rihanna provides us with an impressive way to wear the updo hairstyle with stylish bangs. The blunt cut ends help to shift the attention to her lovely eyes.
Jamie Chung Top Updo Hairstyle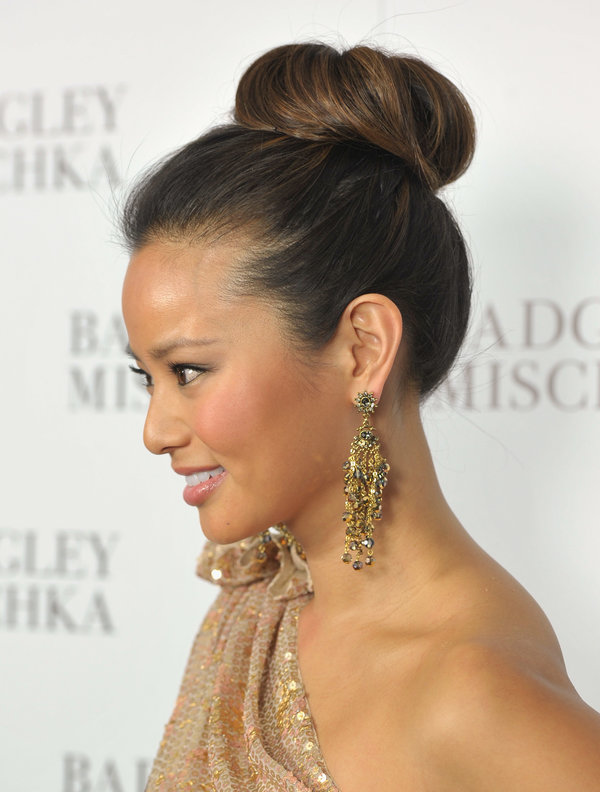 Jamie Chung's updo hairstyle is well-defined with all the hair ends neatly tucked into the bun. It looks simple yet still very chic and classy for girls.
Jennifer Lopez Top Updo Hairstyle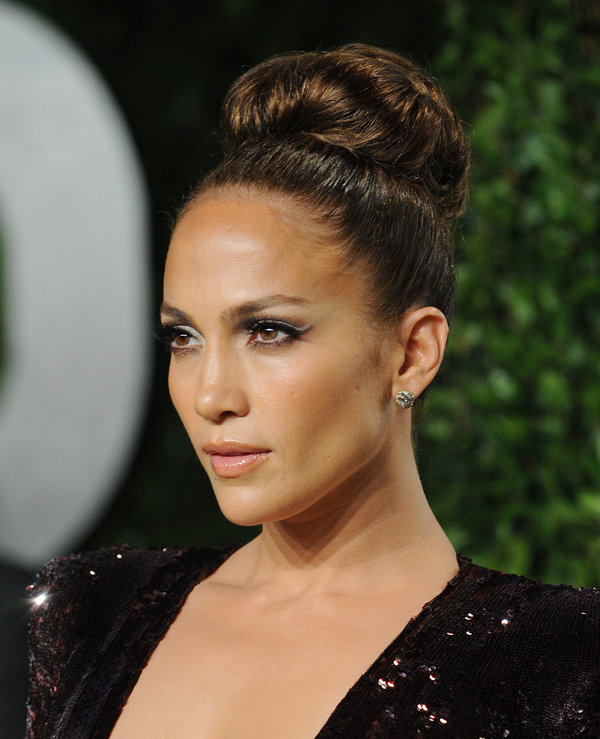 Jennifer Lopez draws our attention again with her glamorous updo hairstyles this time. She curled her long soft tresses before twisting them into the bun.
Sanaa Lathan Top Updo Hairstyle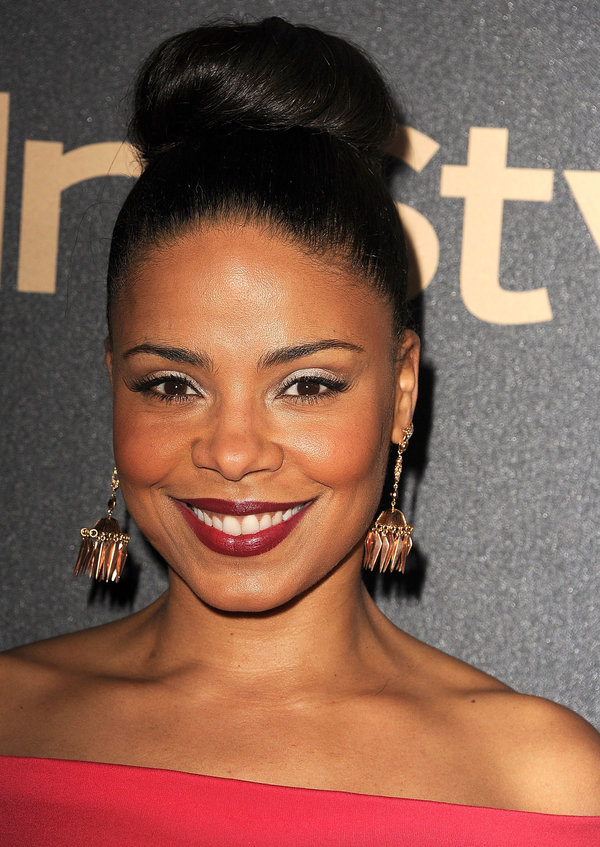 The top updo hairstyle can work perfect for African American women. Sanaa Lathan's dark skin tone shines a lot under her sleekly styled bun.
Jessica Alba Top Updo Hairstyle with Headband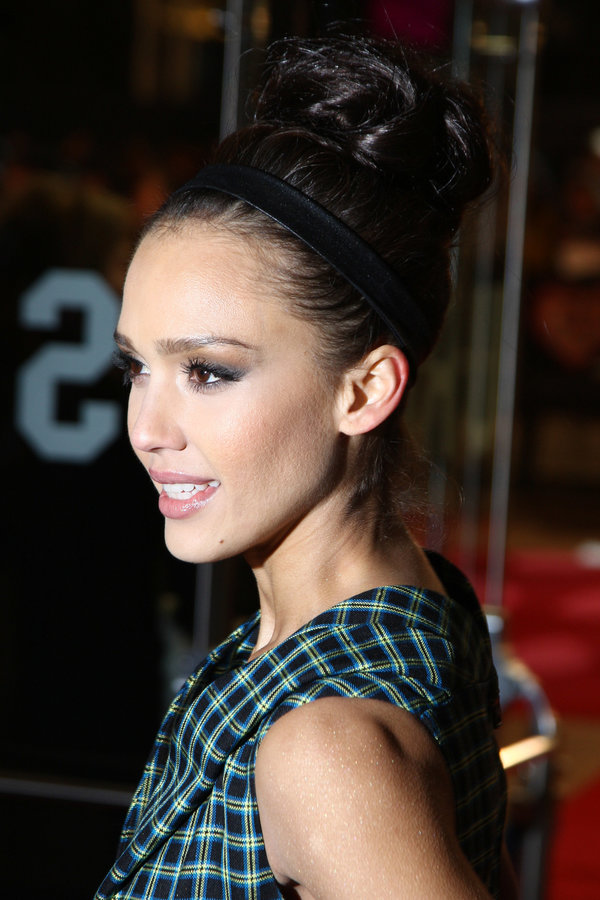 Jessica Alba shows us an interesting way to wear the updo hairstyle with a thin headband. You can also replace it with colorful ribbons or a scarf.
Kate Bosworth Top Updo Hairstyle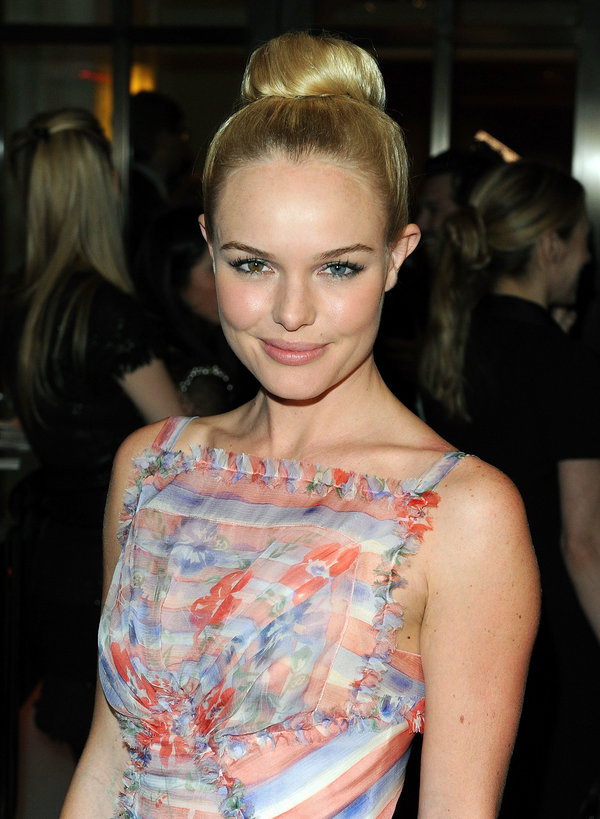 Kate Bosworth reminds us of the graceful dancers with her polished updo. This elegant hairstyle flatters her smooth neckline in an amazing way.
Kate Hudson Messy Updo Hairstyle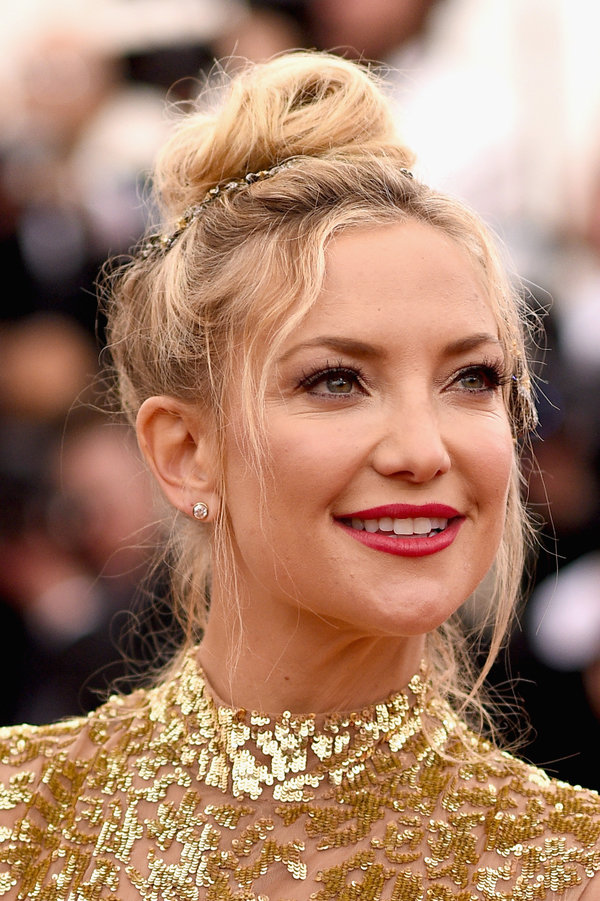 It is absolutely cool to make a messy updo hairstyle for your everyday look. You can set a few front layers free to frame the face just like Kate Hudson.
Katy Perry Top Updo Hairstyle
Katy Perry keeps impressing us with her signature bright color hair and this time she styles her blue green hair into an adorable top bun.
Kim Kardashian Top Updo Hairst yle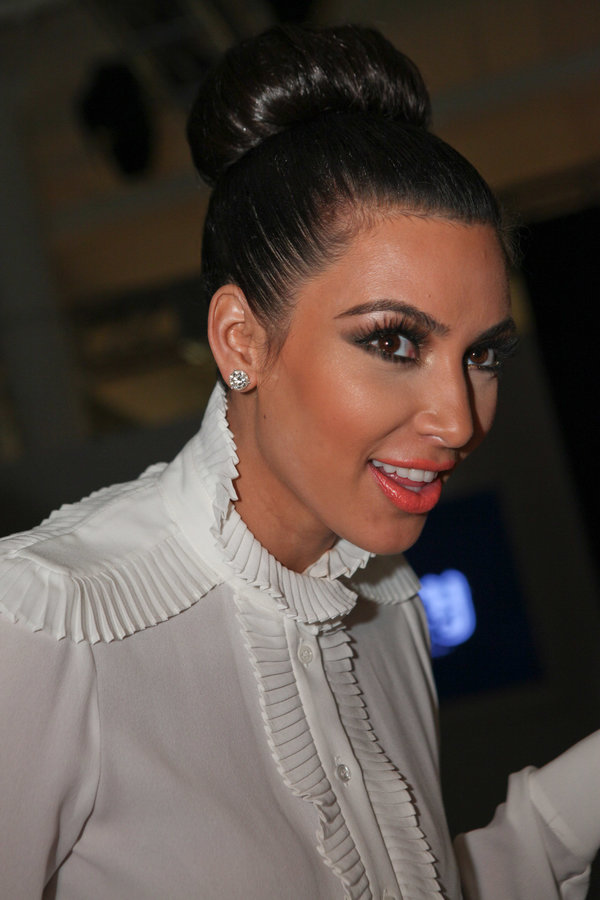 Kim Kardashian pulled all her mane up into a high bun for a clean and neat look. She coupled this simple hairstyle with subtle smokey eyes and orange lips.
Lauren Conrad Top Updo Hairstyle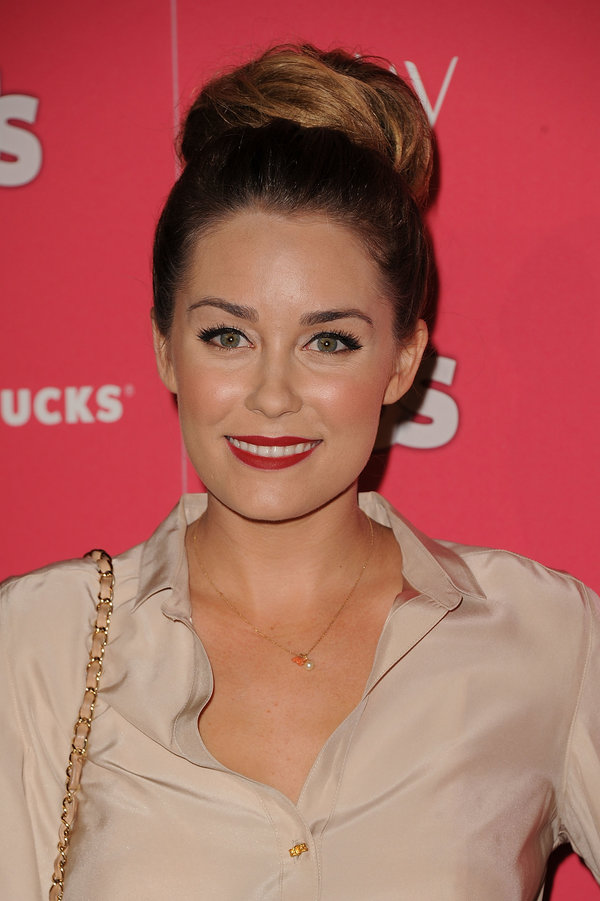 Lauren Conrad wears the top updo in a beautifully chic way for us. Her blond ombre hair has been able to give a totally new definition to this prett y hairstyle.
Miranda Kerr Top Updo Hairstyle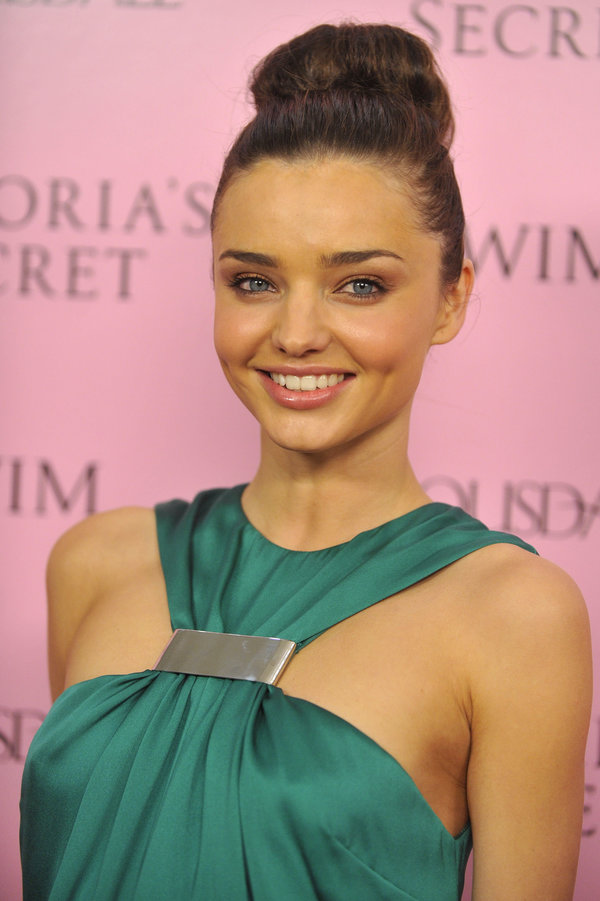 Miranda Kerr gives the top updo hairstyle a strong romantic sense with her sweet smiles. You can also place a hair bow above to enhance this look.
Nicole Richie Messy Updo Hairstyle with Bangs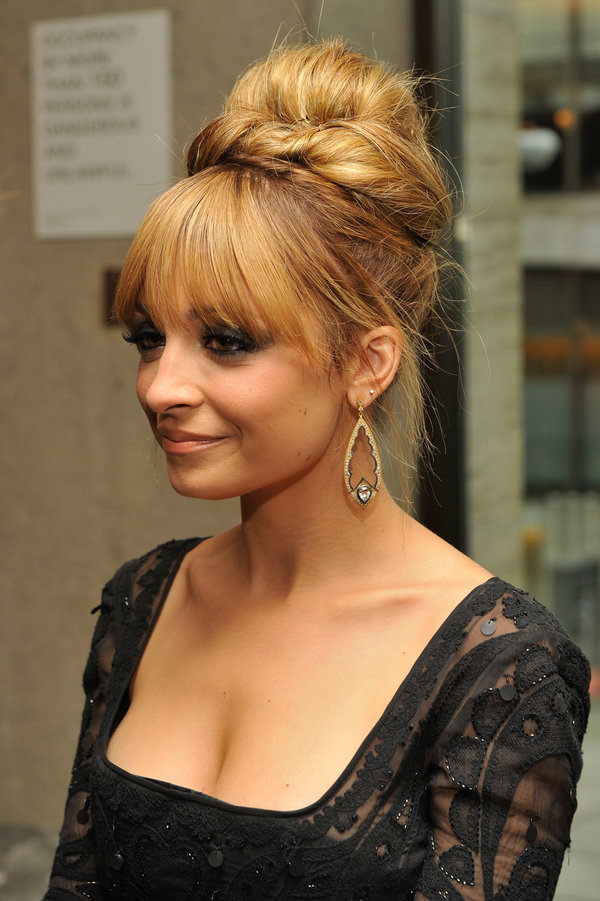 For those girls who love boho-chic looks, Nicole Richie's messy updo hairstyle is ideal for you. The hair is being loosely twisted and secured over the crown.
Penelope Cruz Top Updo Hairstyle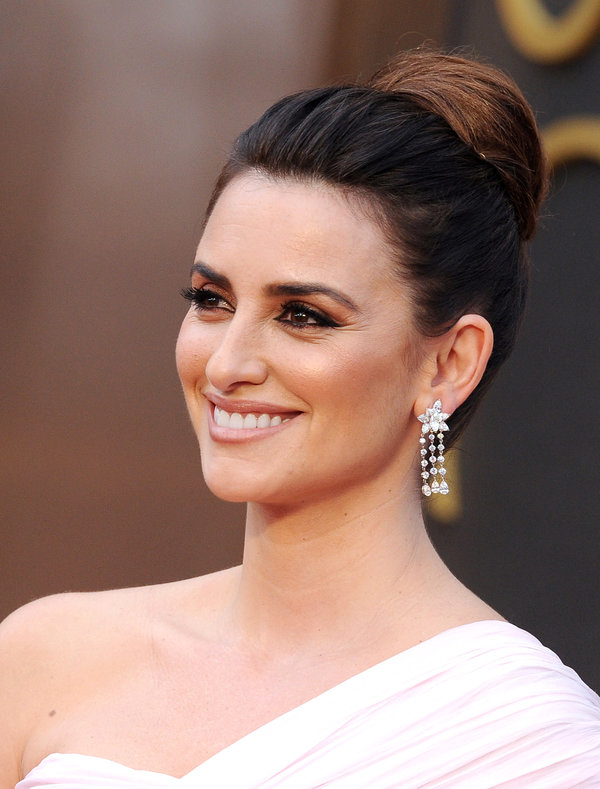 The top updo hairstyle looks very glamorous on brunette hair. Penelope Cruz leaves us breathless with her perfect makeup, hairstyle and evening dress.
Reese Witherspoon Top Updo Hairstyle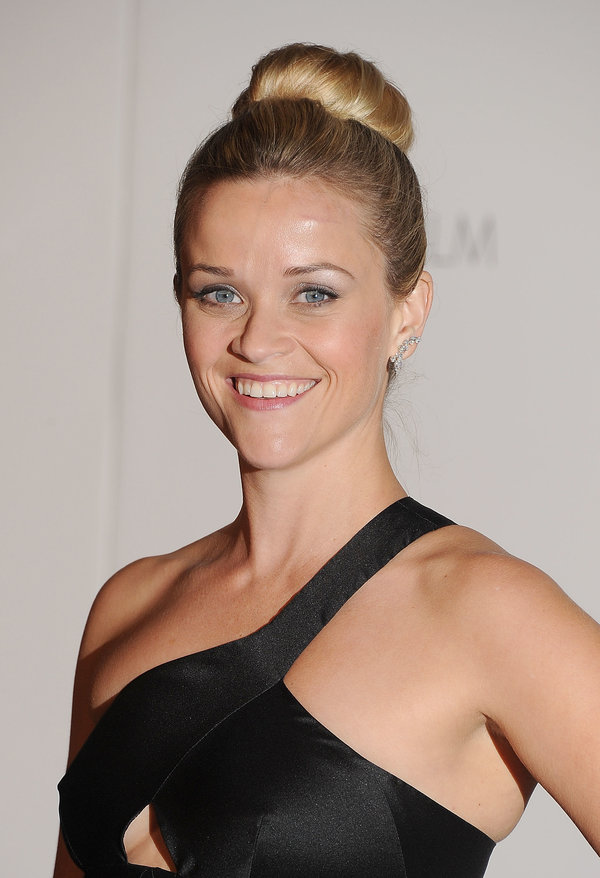 This time, Reese Witherspoon pulled her signature mid-length blond hair up for a simple top updo. But she still looks gorgeous on the red carpet.
Rosie Huntington-Whiteley Top Updo Hairstyle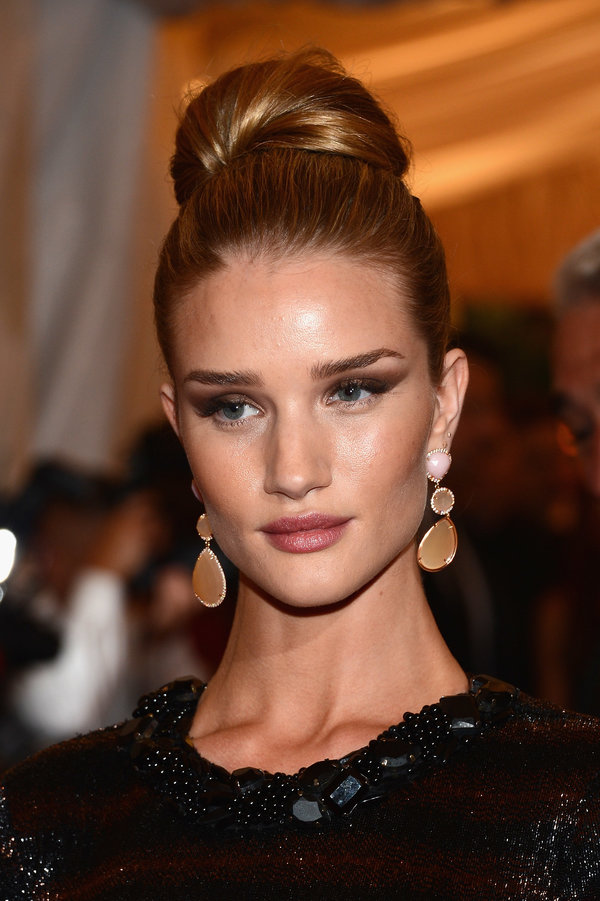 The top updo is being a best way to show off your impeccable facial features for celebrities. Roise Huntington will definitely become the center of attention on that night.
You can find more (updo hairstyles) on prettydesigns.com