20 Nautical Themed Nail Arts You Will Like
Do you like the blue sea? Do you like sailing or racing on the sea? If you say yes, have you ever thought of making a new manicure on nautical themes? Today's post is going to show you some nautical themed nail arts. Prepare your favorite polishes and begin to paint your own nautical nail arts.
What patterns can you paint to meet the spirit of navigation? Anchor patterns are popular for the nautical nail arts. They can be painted in different colors. What's more, the sea animals can be added to the nautical themed nails. Funny animal images and anchor patterns can create a good nail art.
There are many manicure ideas for girls to get inspired. Check them out and make a nautical nail art for the new season.
Nautical Nails with Ropes and Rudders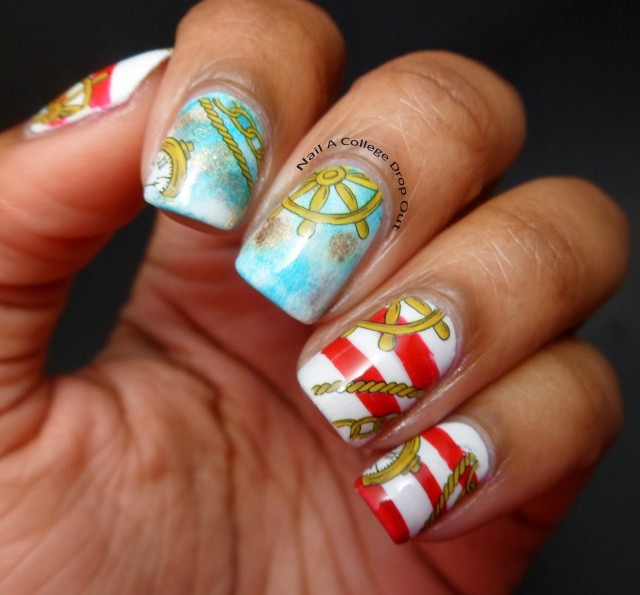 Nautical Nails with Jewels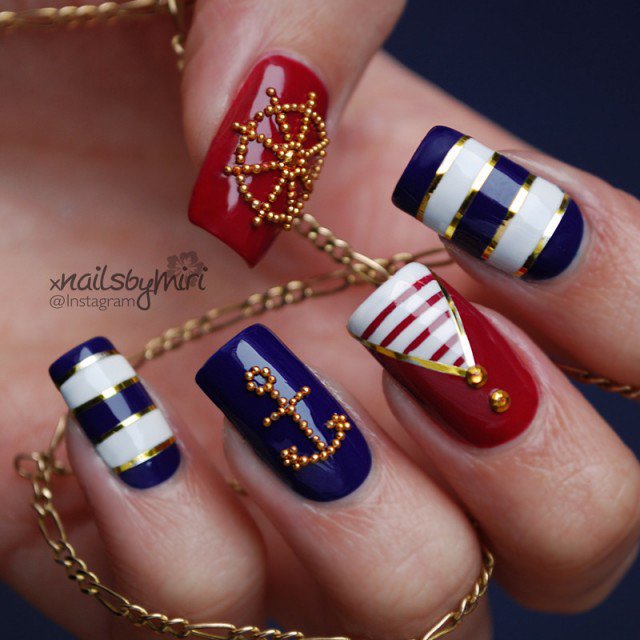 Blue, White and Golden Nails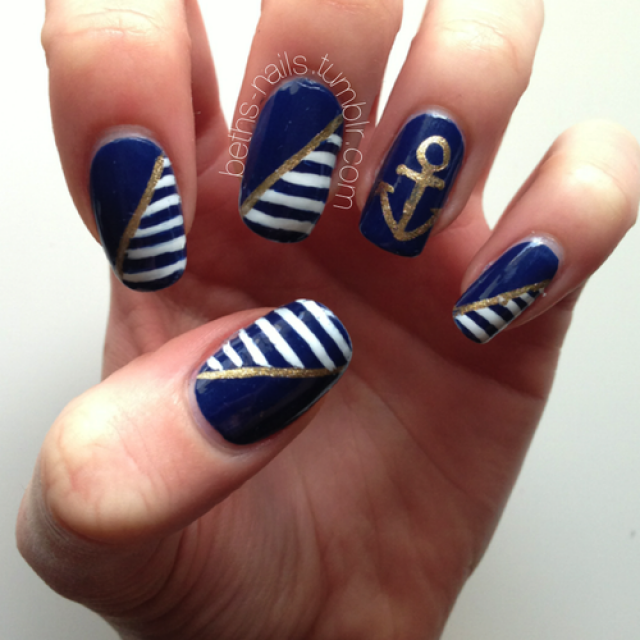 Striped Nails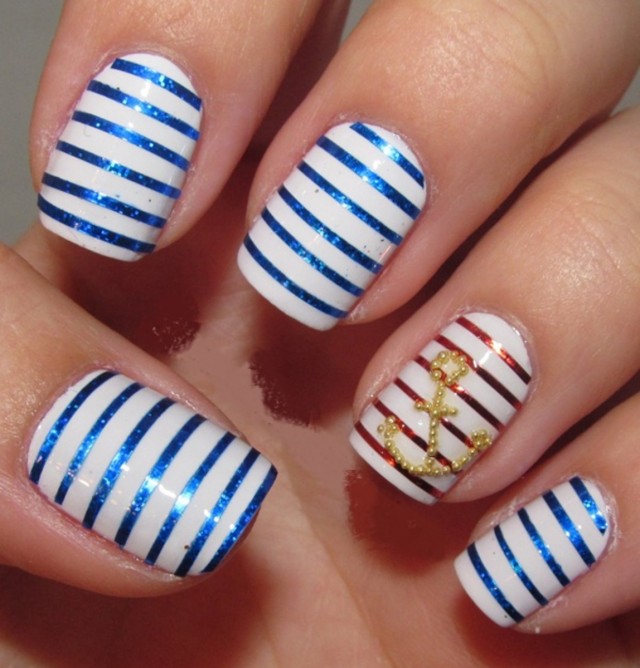 Anchor and Rubber Nails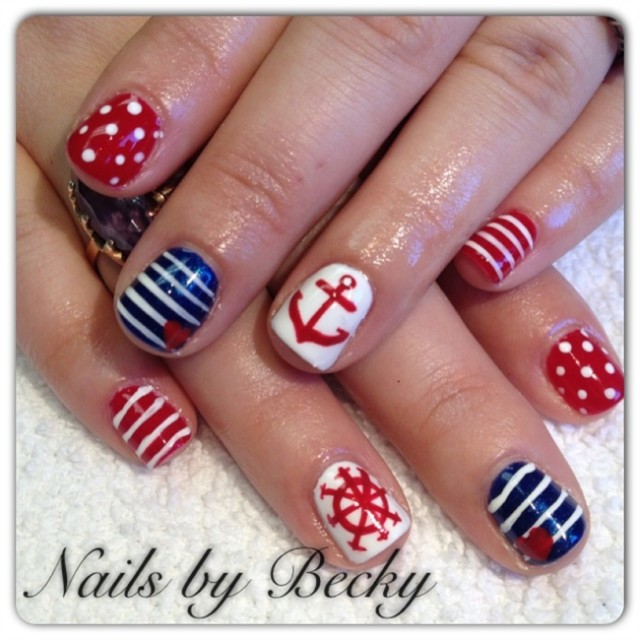 Blue and Nude Nails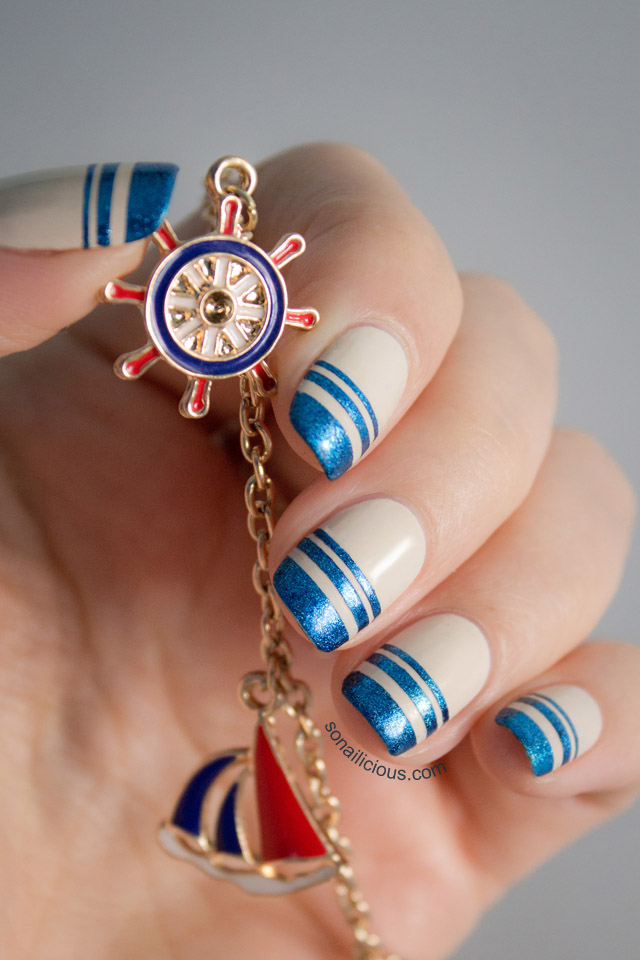 Blue and White Nails with Jewels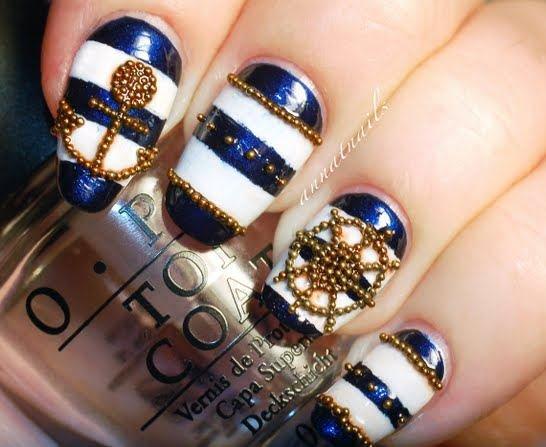 Cute Nautical Nails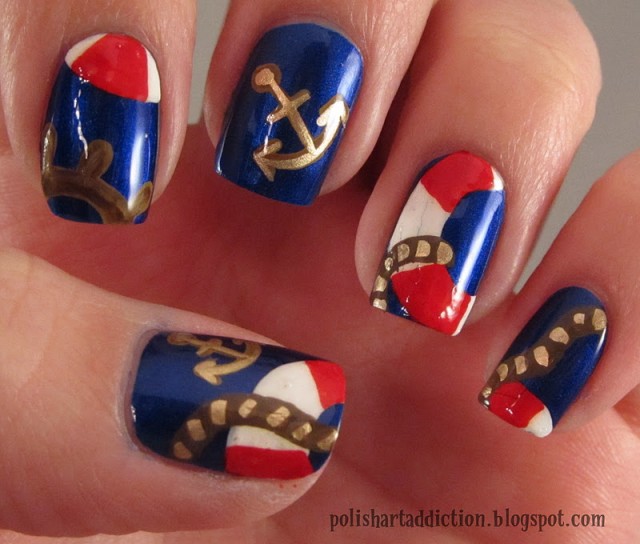 Nautical Nails with Glitter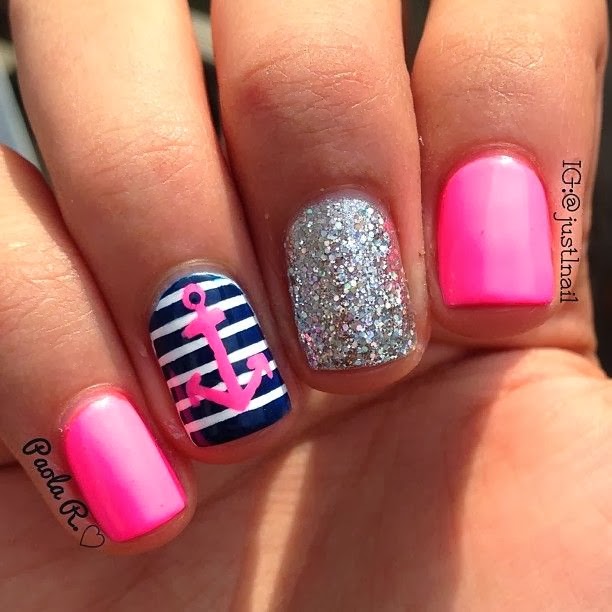 White Nails with Rubbers and Stripes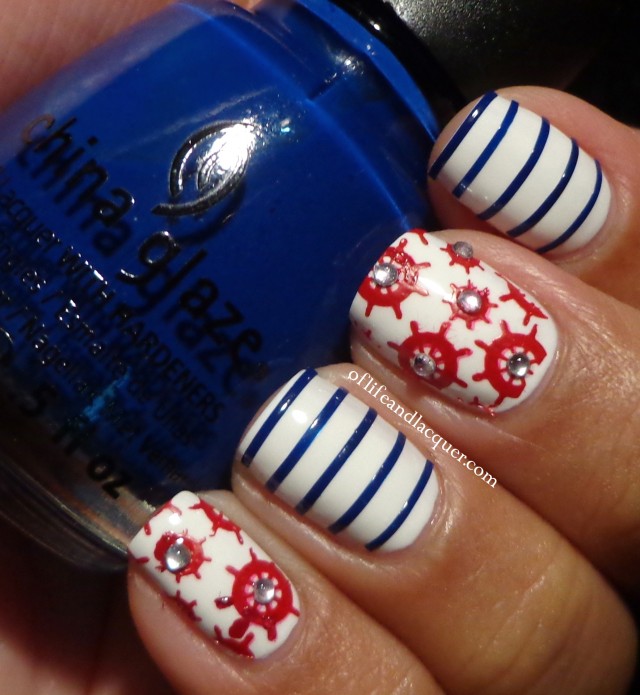 White Nails with Blue Stripes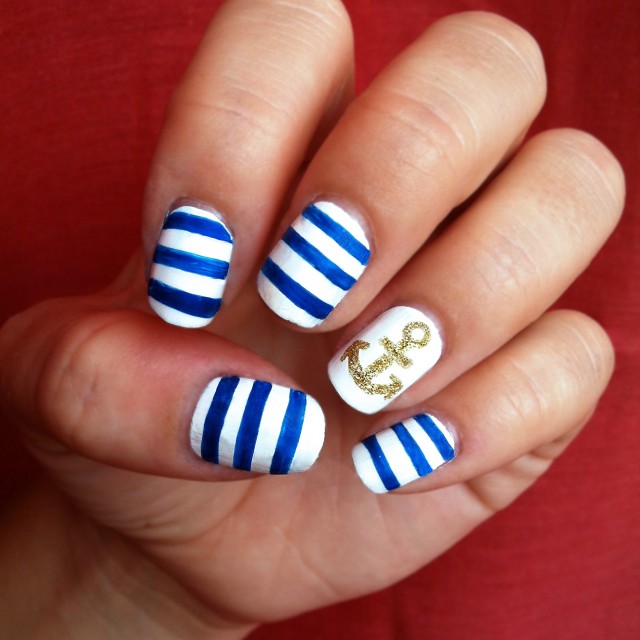 Mint and White Nails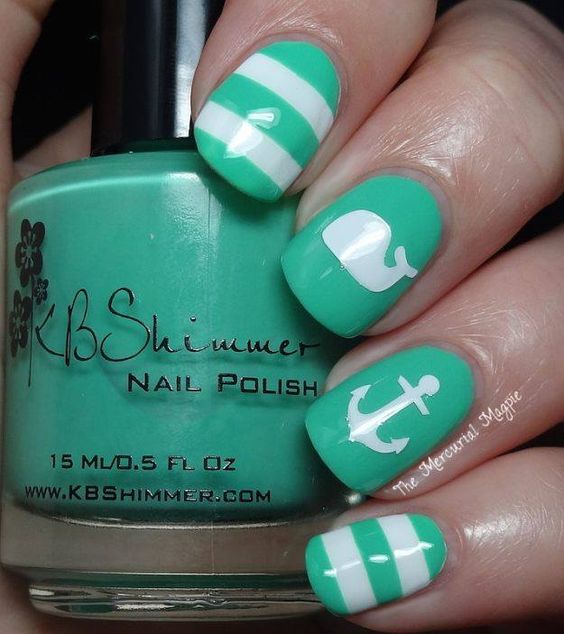 Blue Nails with Glitter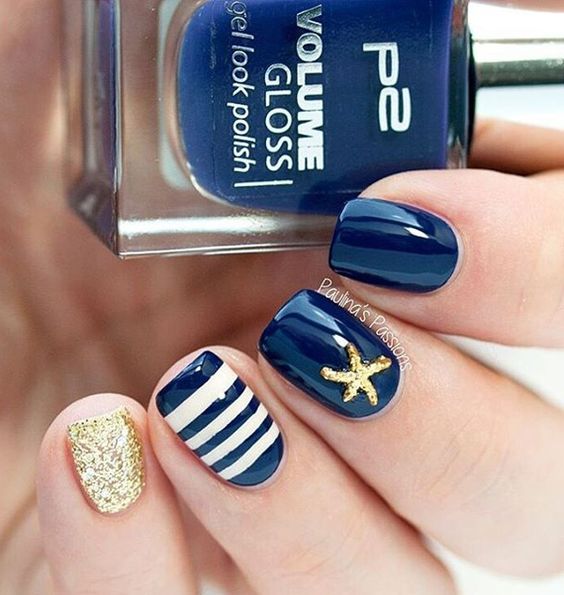 Blue Glitter Nails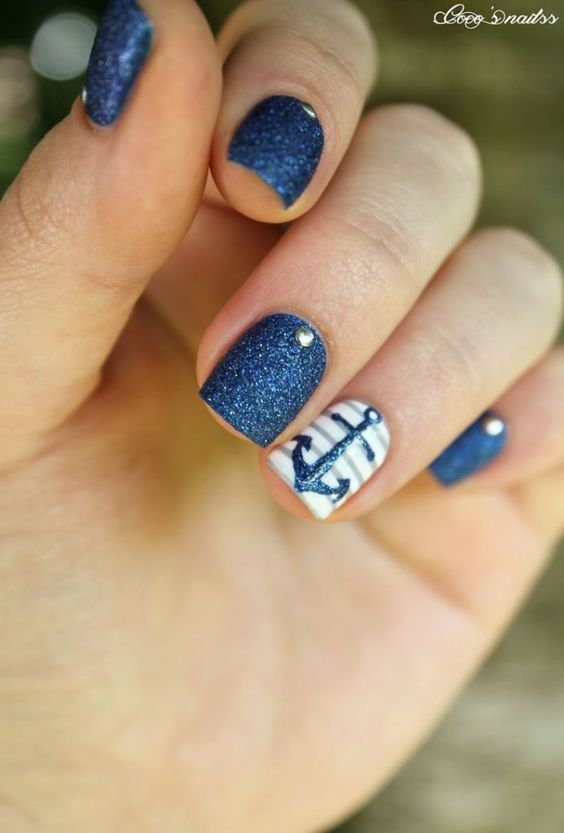 Deep Blue and White Nails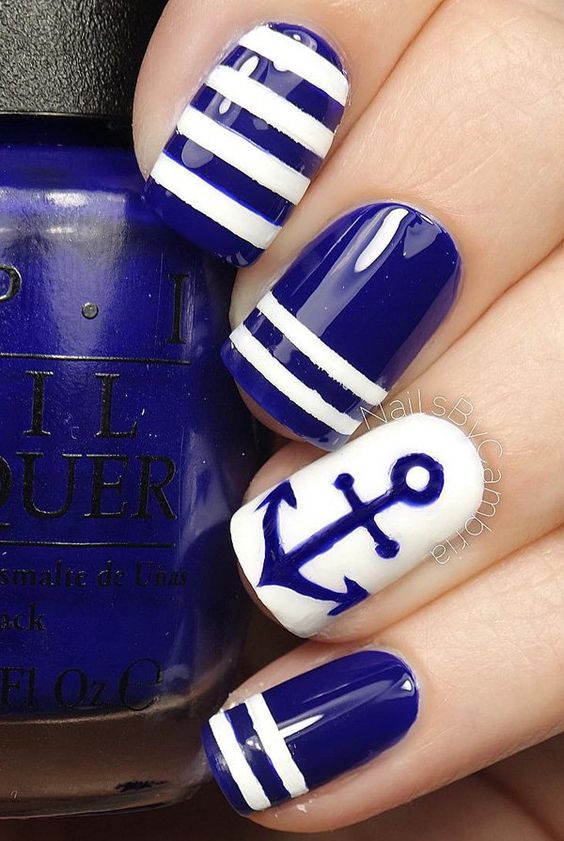 White Nautical Nails with Anchor and Stripes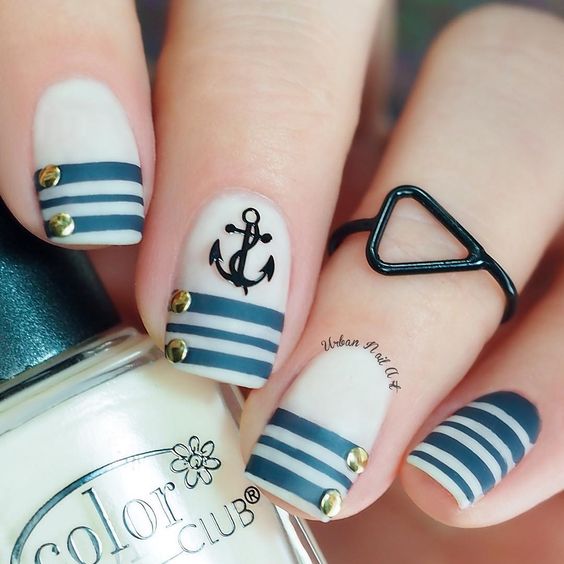 Nautical Nails with Rudder Stamps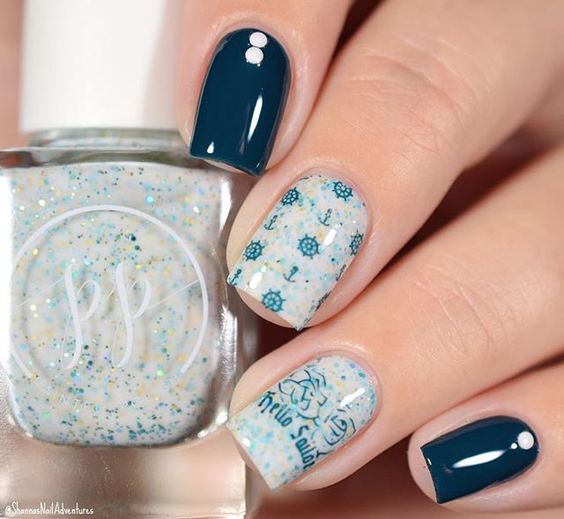 Nautical Manicure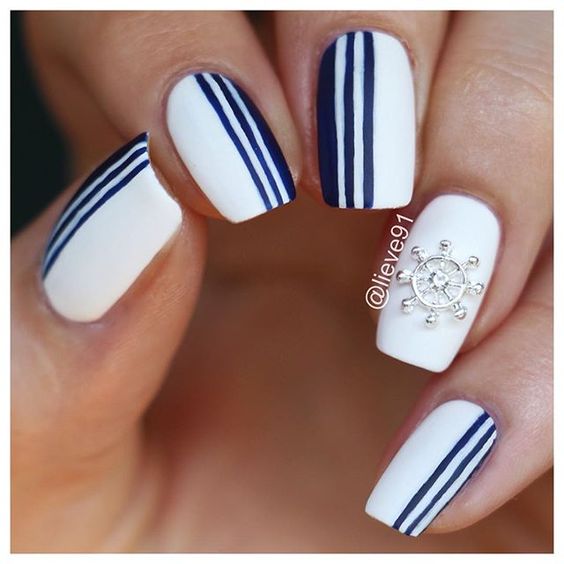 Nautical Nails with Dots and Anchors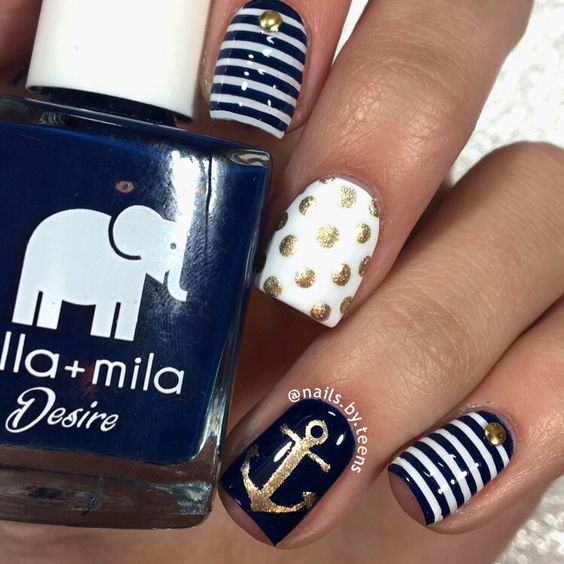 Blue and White Nautical Nails