10 Best Home Coffee Makers – Top Rated Coffee Machines You Can Buy
Did you know that Americans consume 400 million cups of coffee per day? It is fair to say Americans run on coffee. A good cup of coffee every morning is a must for many of us. Especially if you are not a morning person. Let's face it not everyone wants to get up first thing in the morning and head off into work. Especially if you are predicting a busy day filled with lots of work to do. Instead we may make a good cup of coffee or make a quick stop at a coffee shop and purchase one.
Although, purchasing a good cup of coffee may seem simple wouldn't it be even better if you could simply make your favorite cup of coffee at home? To make your favorite cup of coffee you will need a good coffee machine. Here are the 10 best coffee machines so you can make your favorite cup of coffee day in and day out. Read the following top rated coffee makers reviews to buy your favorite one.
10.
Mr. Coffee Cafe Barista Espresso Maker with Automatic milk frother, BVMC-ECMP1000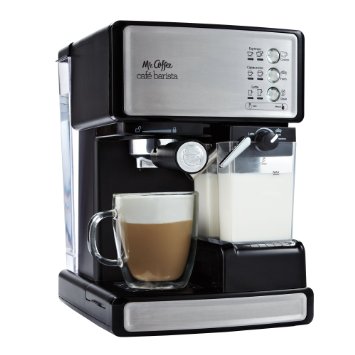 If you like espressos, lattes or cappuccinos this is the perfect machine for you. It will make your desired preference of coffee just like a coffee shop would. This coffee machine has a water reservoir that is removable and can be refilled by your water of choice. The water reservoir is large and compact so it will be able to make cups of coffee one after another.
Not only does this coffee machine contains a water reservoir but it also contains a milk reservoir as well. The milk reservoir can easily be stored and cleaned. For the milk reservoir, there is an automatic frother. The frother is effortless to create the perfect milk froth for all your lattes and cappuccinos.

9.
Cuisinart DCC-3200 Perfect Temp 14-Cup Programmable Coffeemaker, Stainless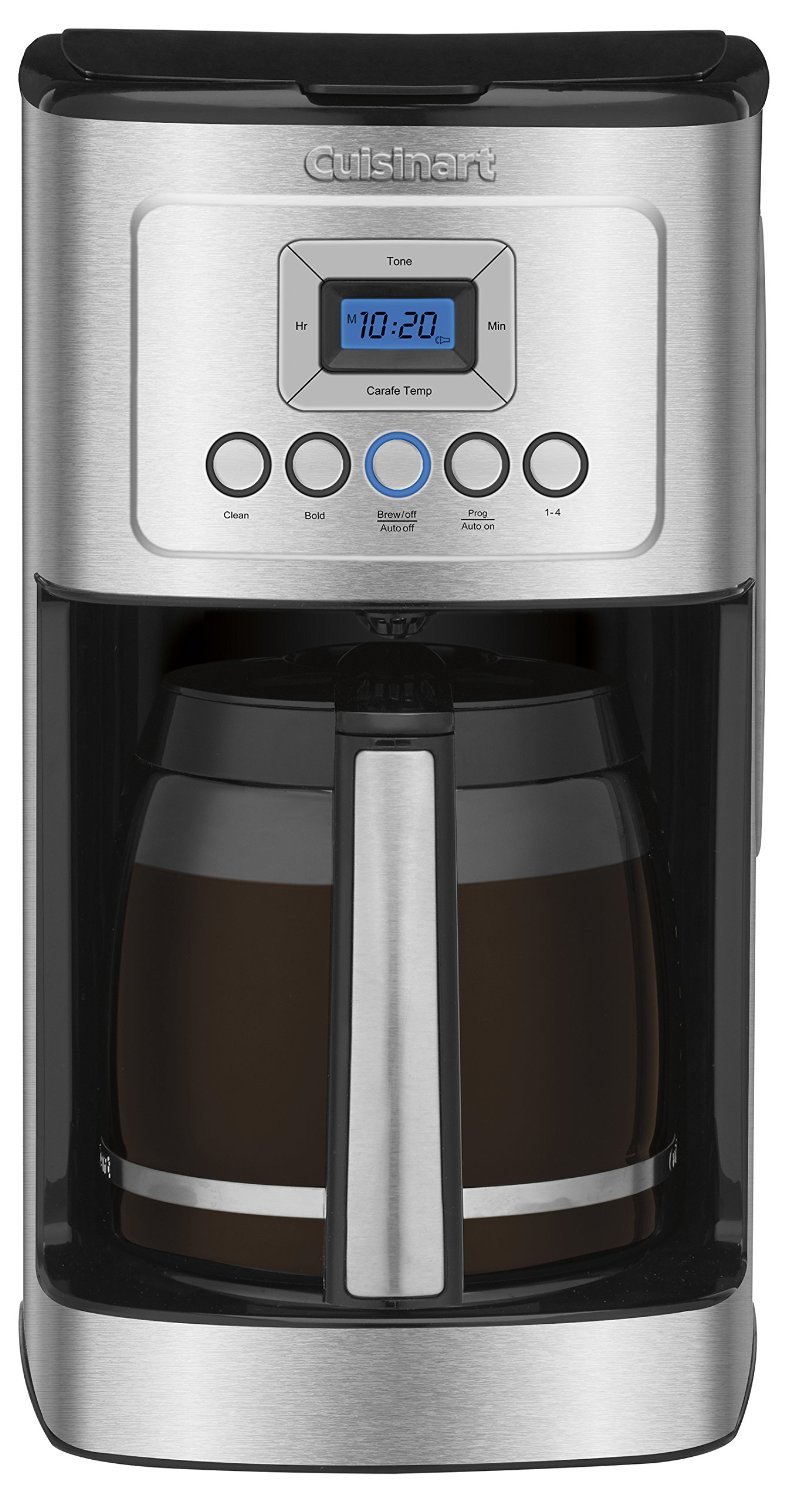 If making a quick and easy cup of coffee is what you want first thing in the morning this coffee machine will get the job done. When you use a coffee machine many times, you will sacrifice the flavor of your coffee for a hotter coffee. With this machine, you will not have to do that, as you will have hot coffee that is full of flavor every time.
Countless times the hotter the coffee is the less flavor it will have. That is not the case when you have this machine your coffee will be flavorful every time you make it. The brew selection option allows you to select how bold or light you would like your coffee to be.

8.
Conair Cuisinart DGB-900BC Grind & Brew Thermal 12-Cup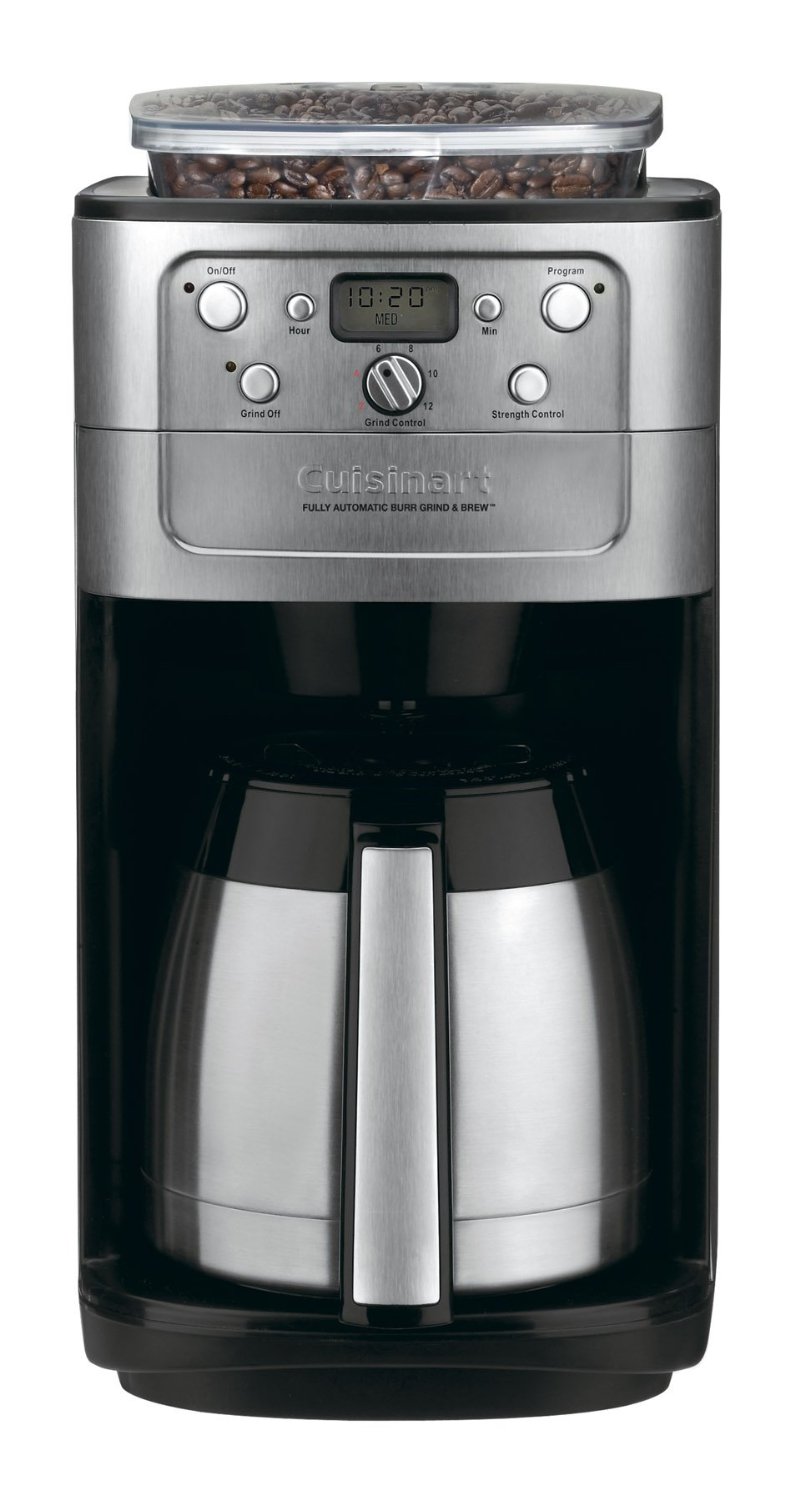 This coffee machine is fully programmable to what you want and need it to do. You can set a timer for when you want your coffee machine to start brewing your coffee or when, you need it to heat it up. With this machine, it is completely up to you as to what you what to do with it. Many times a coffee machine will make your coffee but it will not have a place to store it in.
This one comes with a heating thermal for those days that you want to take your coffee with you on the run. This is an excellent option if you work early and you never have the time to fully drink your coffee. Now you can take your coffee with you every morning and everywhere you go. This heating thermal will maintain your coffee warm for upto 6 hours and can hold up to 12 cups of coffee.

7.
Cuisinart DCC-3000 Coffee-on-Demand 12-Cup Programmable Coffeemaker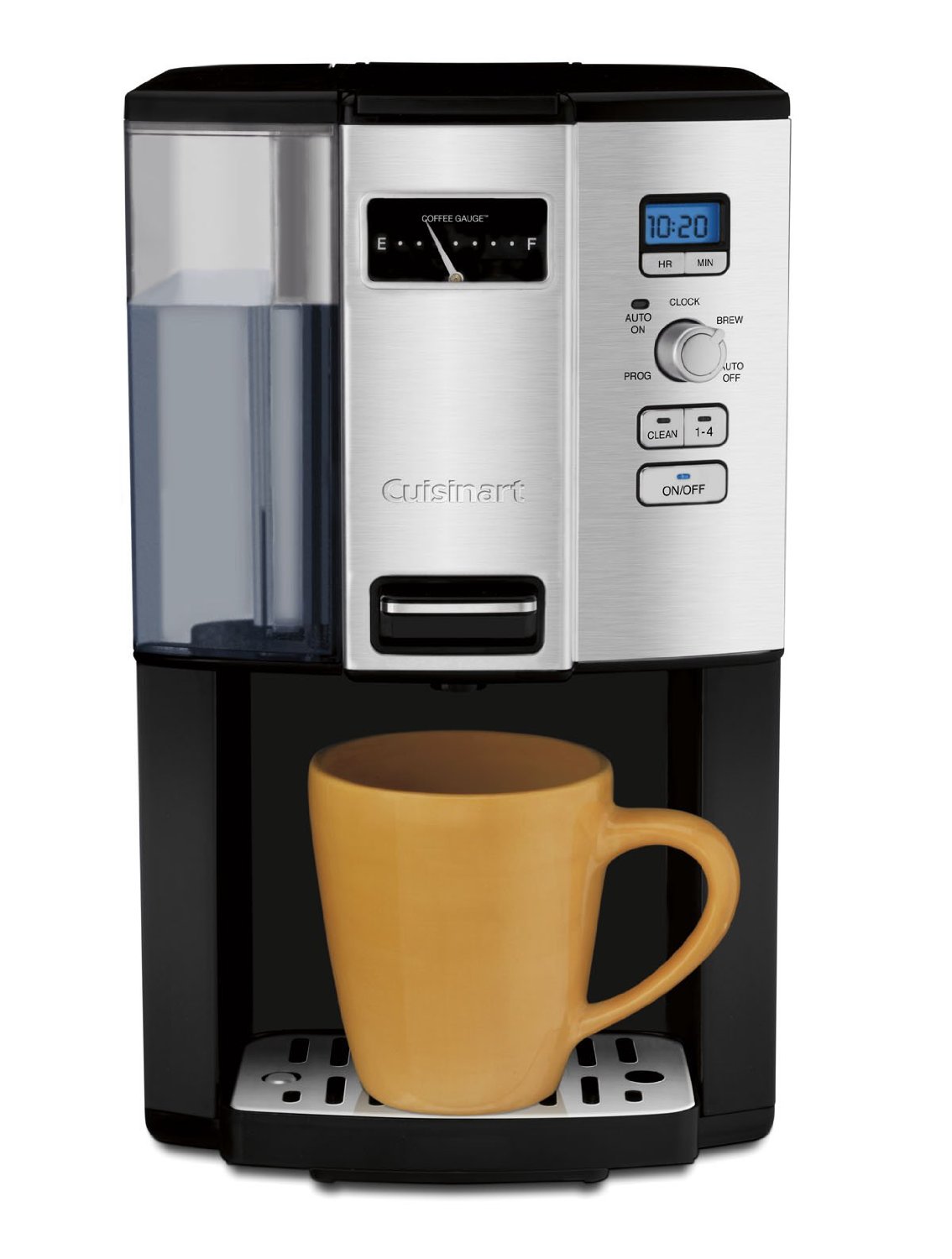 If you are looking for a coffee machine that has your best interest at heart this is the one for you. This coffee machine has a charcoal filter. What this means is it filters your water for you every time you drink a fresh cup of coffee. By filtering your water with a charcoal filter your water will be free of chlorine, bad taste and odor that it may come from tap water.
It also has the ability of turning on and off on its own once it is pre programmed to your liking. What this means is you can program your coffee machine to start at one time and stop at another. It can also be programed to heat up your coffee once it is done.

6.
Ninja Coffee Bar Brewer, Glass Carafe (CF080Z)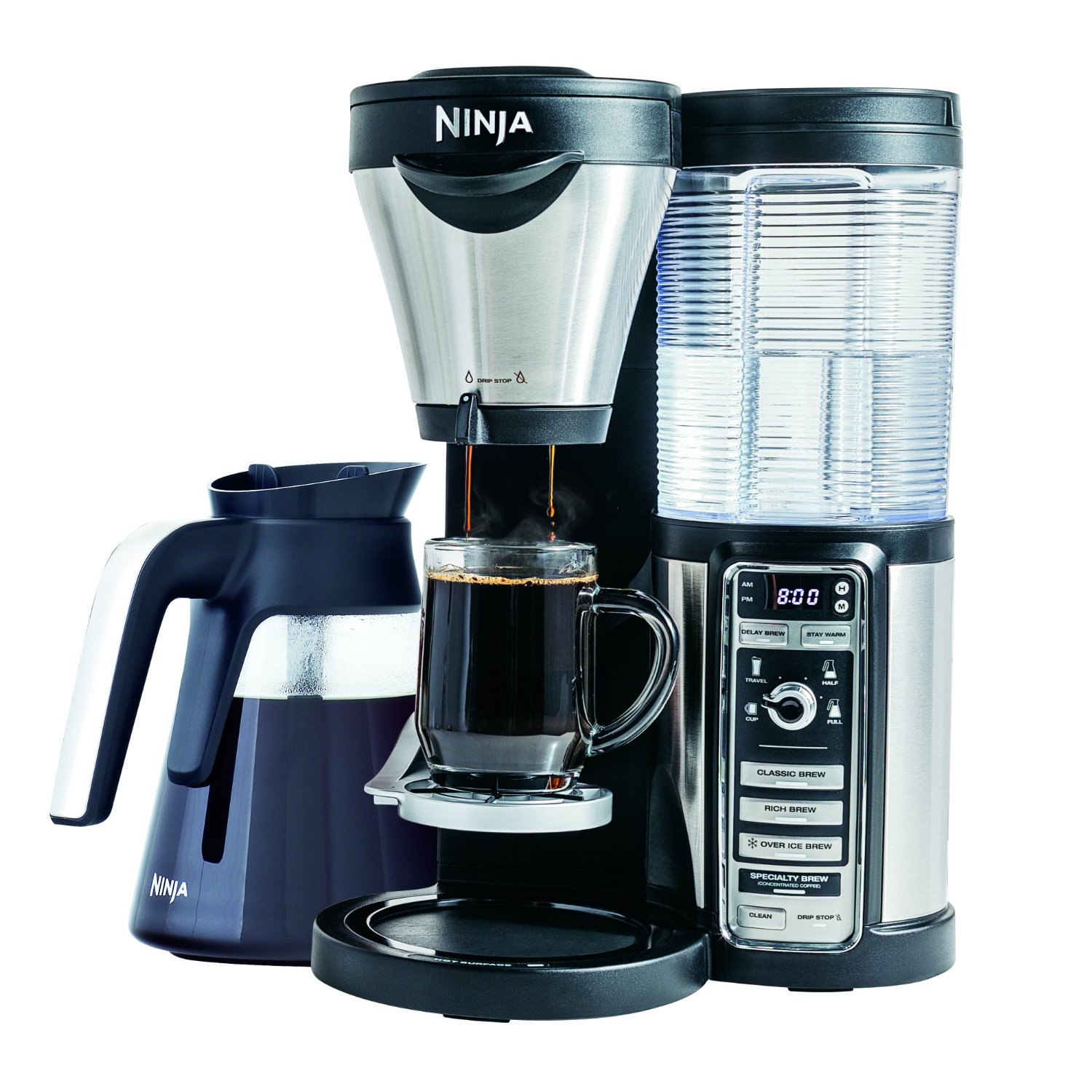 The brand Ninja is a powerhouse when it comes to blenders and juicers but did you know they are also a powerhouse when it comes to blenders too? This blender is the ultimate blender. The multi serve dial allows you to choose the size of your cup, mug or thermal that works best for you.
You even get to decide how you would like your coffee to be, by choosing a brew. You can decide from classic, rich, over ice or specialty when you are making your coffee to provide you with the ultimate customized experience.

5.
Keurig K575 Coffee Maker, Platinum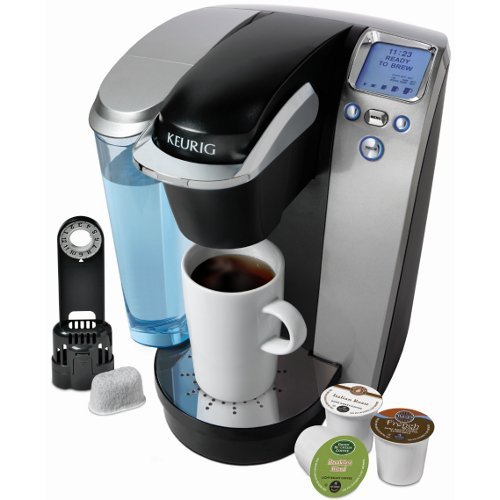 The feature of having a water filter is a great feature to have. You will be able to have a fresher brew as your water will be free of chlorine, dirt and bad taste. With the filter already installed in the coffee machine you will be able to notice the difference in the way your coffee tastes.
The sleek design makes it easy to install and have on your kitchen counter. The touch screen feature on this coffee machine makes it simple for you to adjust your machine to your liking. Having a 5 cup brewing option gives you the option of choosing the size and style of coffee that you would like to drink every time.

4.
DeLonghi BC0330T Combination Drip Coffee and Espresso Machine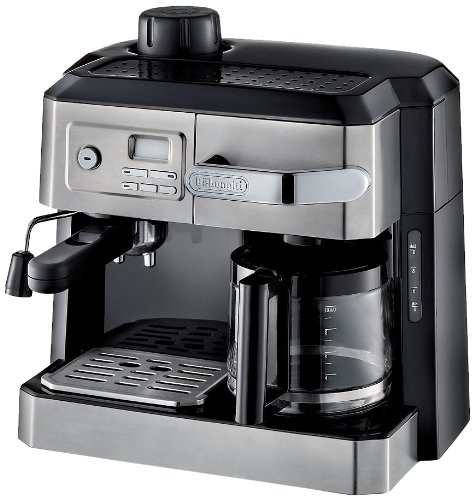 If you like different varieties of coffees such as cappuccinos or espressos this is a great coffee machine to have. The perks of this coffee machine are like no other. It actually contains a freshness indicator to let you know how long your coffee has been sitting. The LED lights will light up every 15 minutes to indicate the length that your coffee has been sitting. Stale Coffee is now a thing of the past.
The swivel jet frother uses a mixture of steam, air and milk producing a  creamy mixture of froth that is poured over your favorite coffee. It can be used on top of your espresso or cappuccino or any coffee of your choice.

3.
Breville BES870XL Barista Express Espresso Machine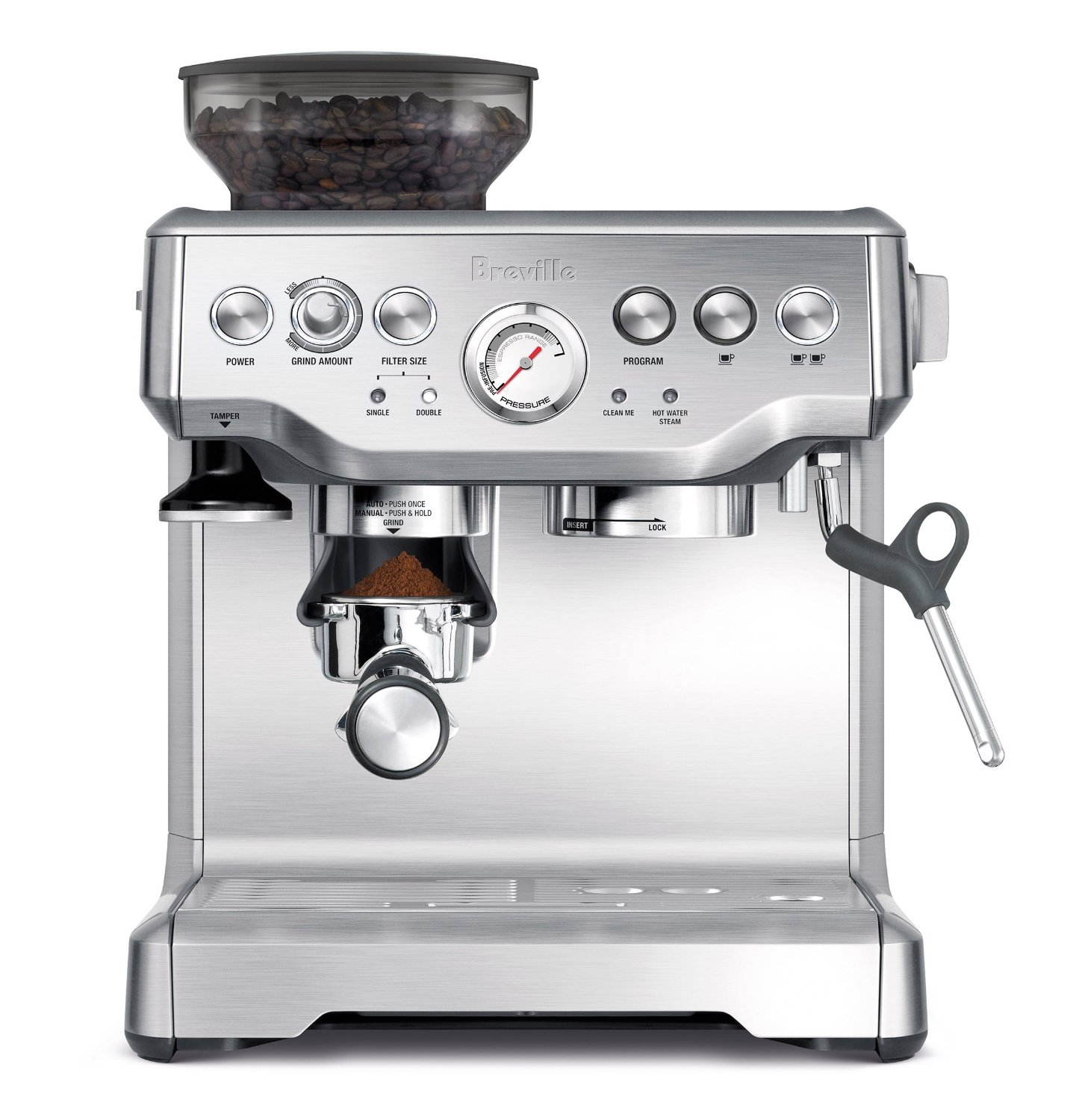 An espresso lovers dream is exactly what this machine is. Its unique design is perfect for the contemporary coffee drinker that wants to have a coffee machine that is a little bit more upscale. This is the perfect quick and easy espresso maker. Making espresso from fresh ground beans can be quite time consuming. However, with this machine that will no longer be an issue thanks to it having a burr grinder. The burr grinder will grind your coffee beans quickly and effectively.
Not only does it contain the proper tools to make the perfect espressos but it also has a cup warmer to ensure your coffee mug is always warm for you to use. Along that it has a swivel action steam wand for your lattes and cappuccinos.

2.
Jura IMPRESSA C65 Automatic Coffee Machine, Platinum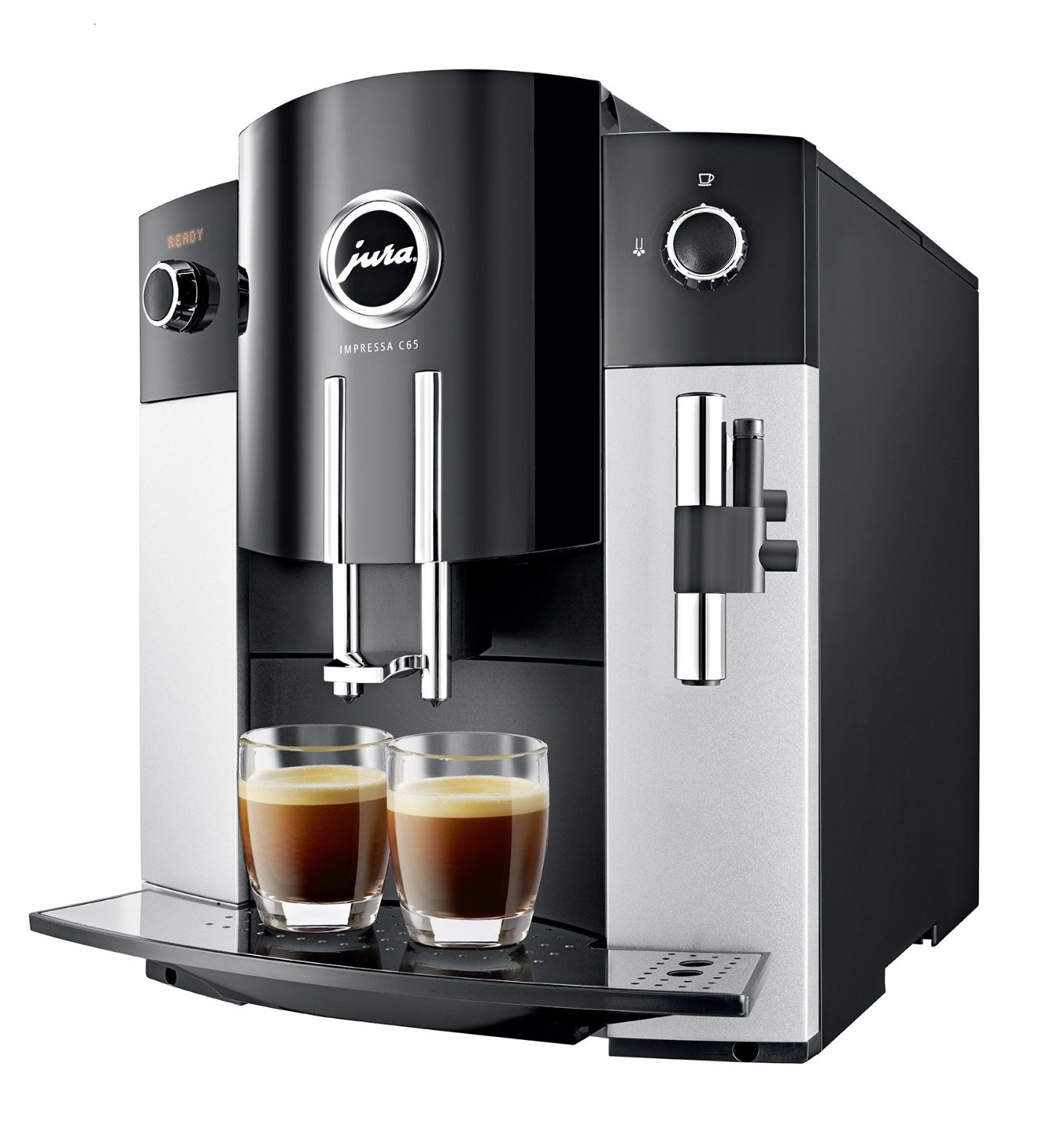 How many times have you had company over and wanted to share a cup of coffee together but had to wait till you finished making one cup so you can make the other cup? I am sure it has happened to many of us. However, with this machine that will no longer be the problem. This is a two serving machine. What this means is it will make 2 different cups of coffee at once.
It has an 11 language plain display to help you make the perfect cup of coffee everytime. It also has a one button concept so there is no harsh rules or instructions to follow. You simply press the button and you are ready to go.  This is one of the best home coffee makers on the market.

1.
Keurig K55 Coffee Maker, Black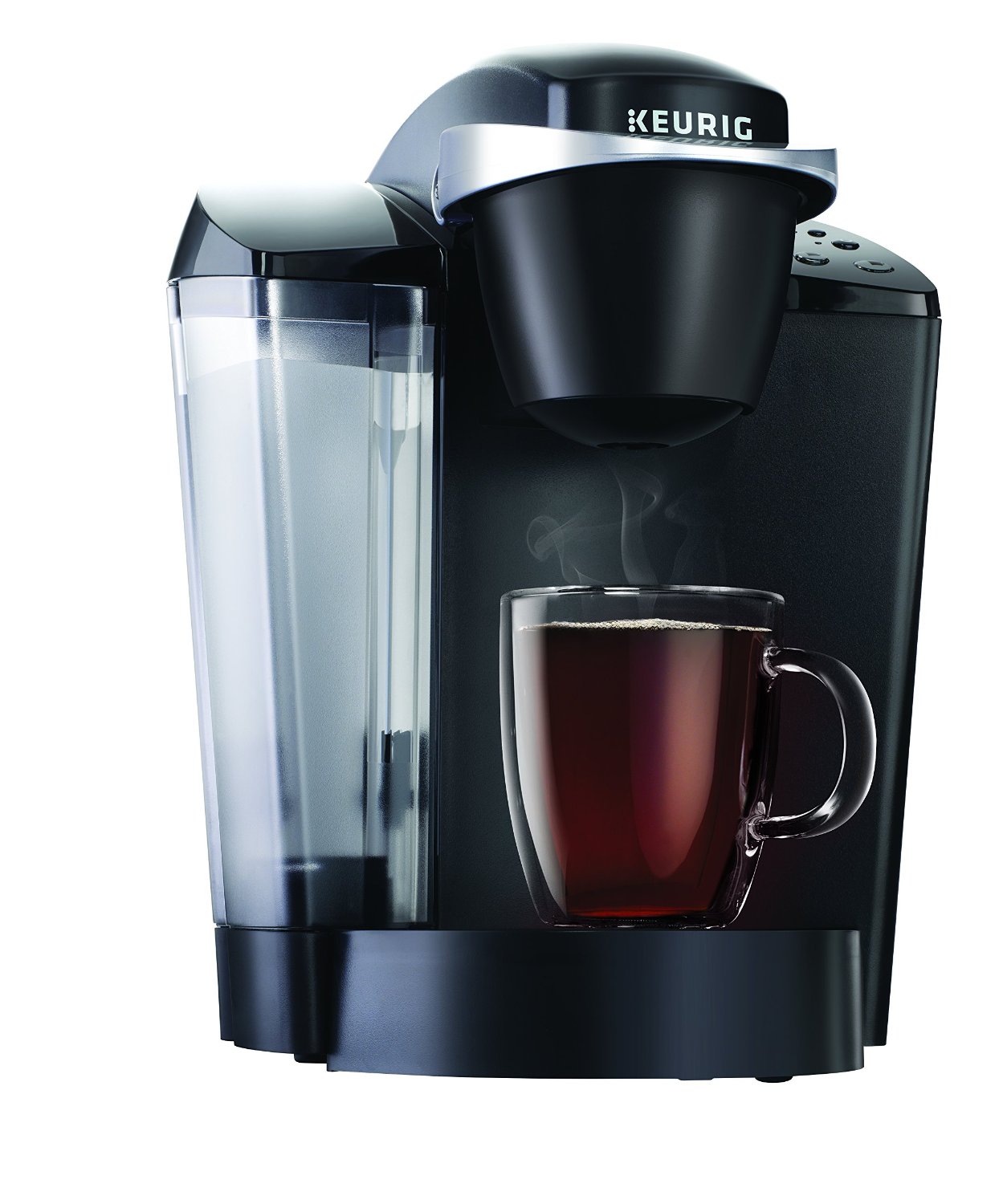 This coffee machine can best be described as simplicity at its fines. Make a great cup of coffee with your choice of flavor with the simple press of a button. The beauty of this coffee machine is the sleek design. Its sleek design enables you to store it in the best place that works for you. While it does have the ability to make multiple different brews thanks to the K Cup feature you will love the idea of creating your own customized flavor of coffee.
You choose the K Cup that you want to use and in 15 seconds your coffee will be ready to go. It also contains an automatic off button that can be programed for when you want your machine to turn off on its own. This can be extremely helpful especially if you make fresh coffee every morning, you will no longer have to worry about turning off your coffee machine as it will do it all on its own. Also this coffee maker available at Walmart.

If you are a big coffee drinker and have yet to try out one of these machines you are missing out. Each and every one of these coffee machines will give you the perfect morning cup of Joe every time.