20 Pencil Skirt Styles You Want to Try for Weekdays
One of my friends loves pencil skirts so much. She is a business woman and there is no doubt that she will choose one of her pencil skirts for her office look. It seems that she is never fed up with wearing a pencil skirt for work. As a busy lady, it is versatile for her to wear a pencil skirt. She looks feminine and professional when she sits in the office.
Maybe you don't want to wear a skirt for office everyday, but you won't miss the pencil skirt looks for the season. Pencil skirts are never too short to be worn for work. They really fit the cool season as well. When you go with a pencil skirt, you'd better step on a pair of high heels.
There are ways to style your looks with pencil skirts. The post is going to tell you how to make a perfect office look with a simple pencil skirt. Stay with us and get some tips for everyday's work outfit.
Pink Top and Blue Pencil Skirt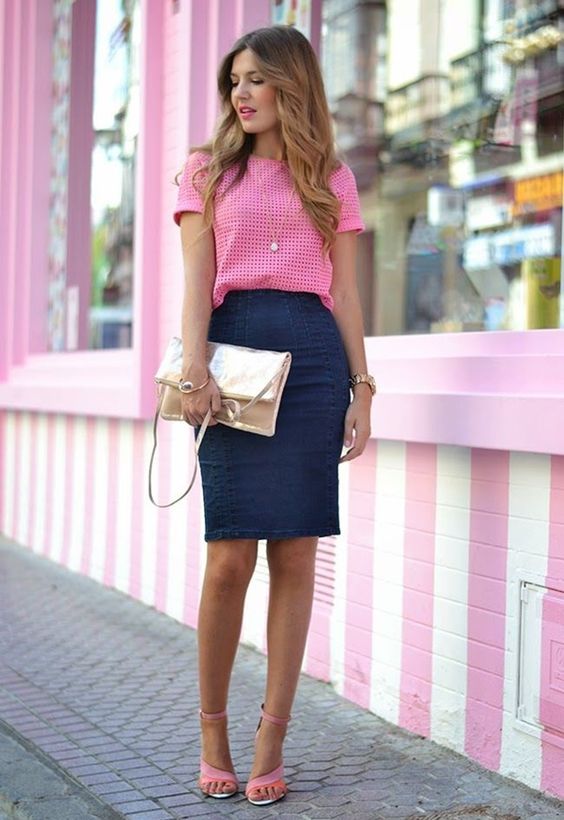 Striped Top and Pale Pink Pencil Skirt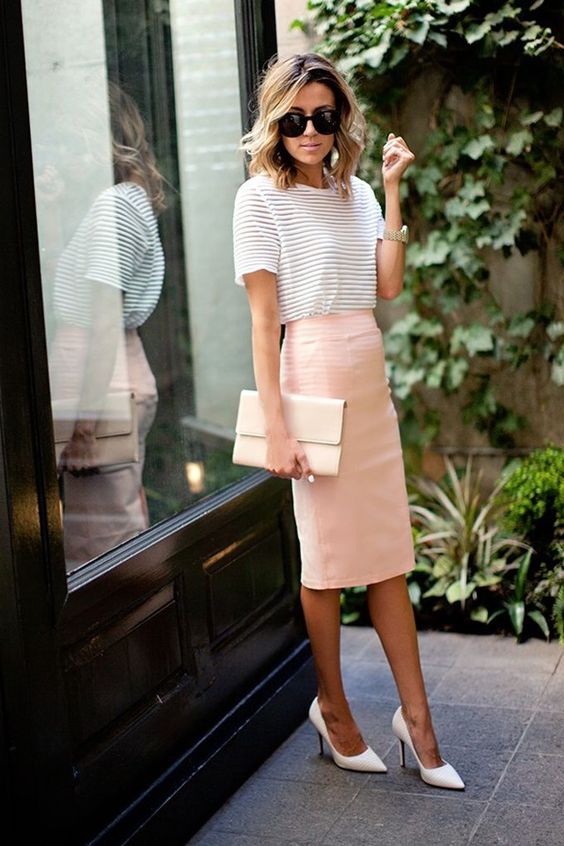 Black and White Outfit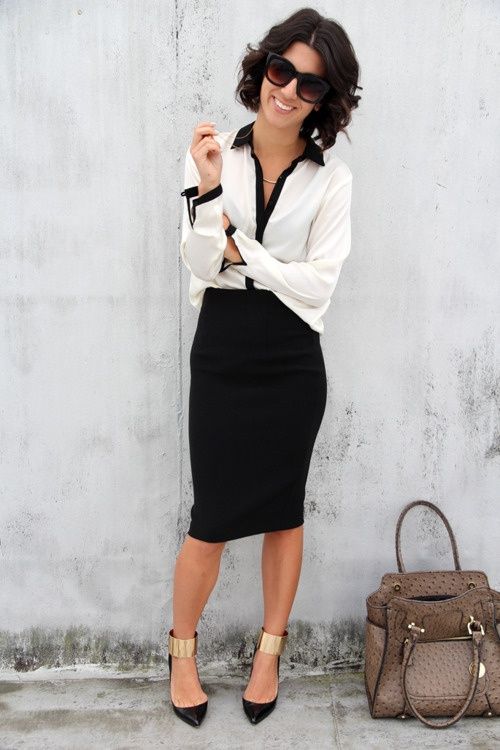 White Top and Floral Pencil Skirt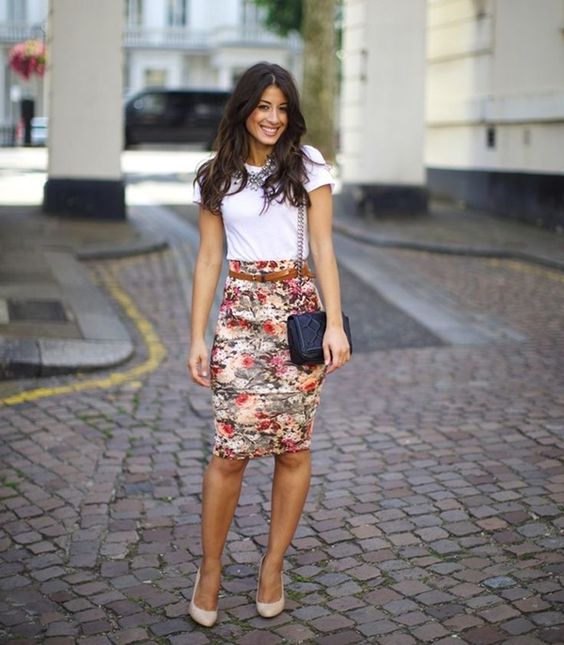 Black Top and Striped Skirt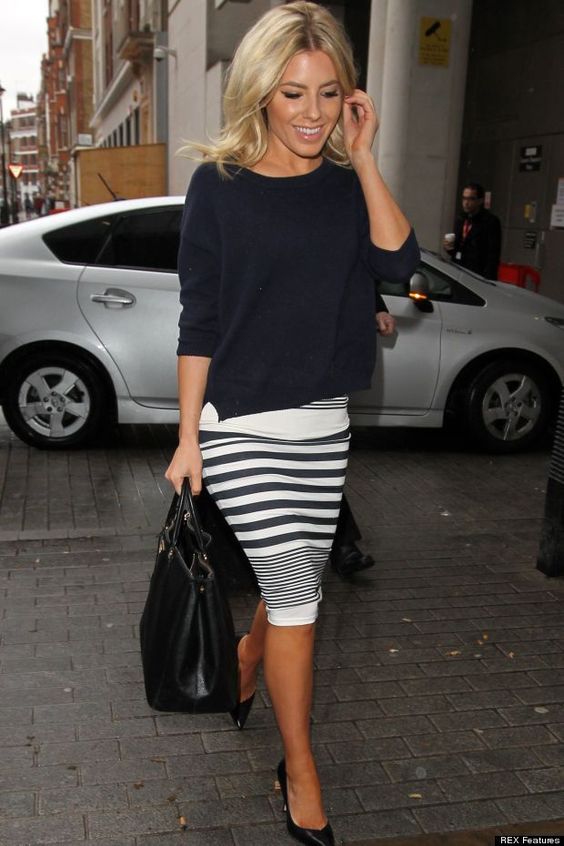 Plaid Top and Grey Skirt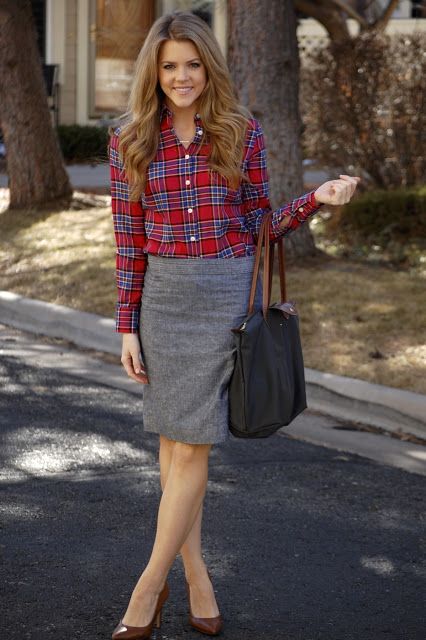 Black and White Outfit with Plaid Blazer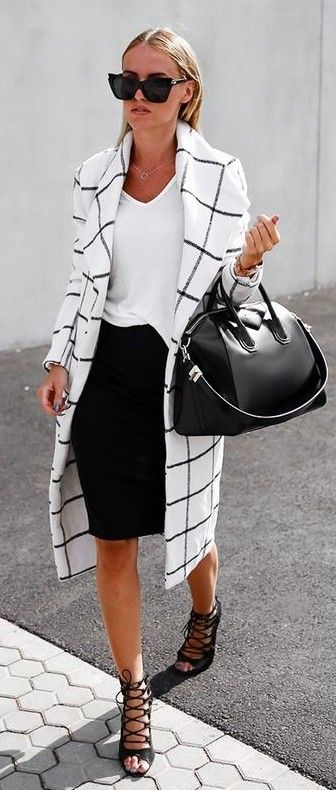 Red Top and Pencil Skirt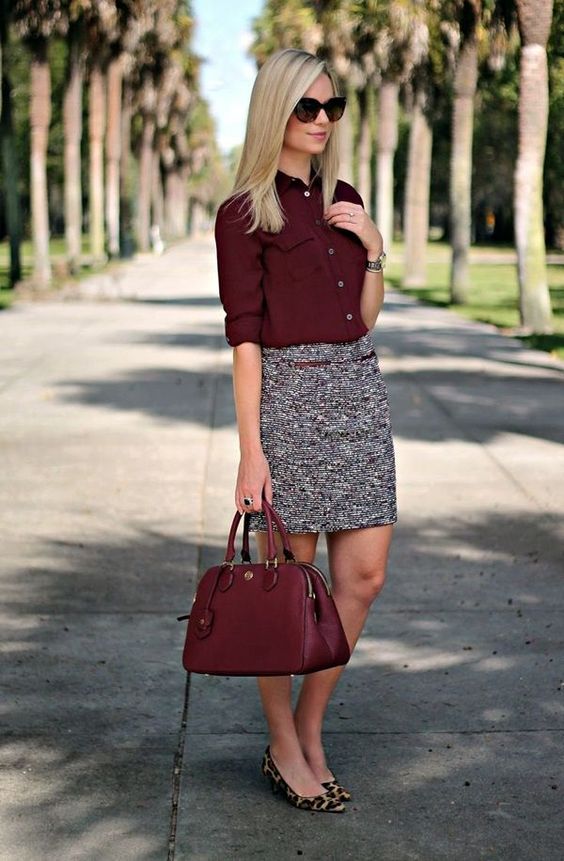 Striped Top and Black Skirt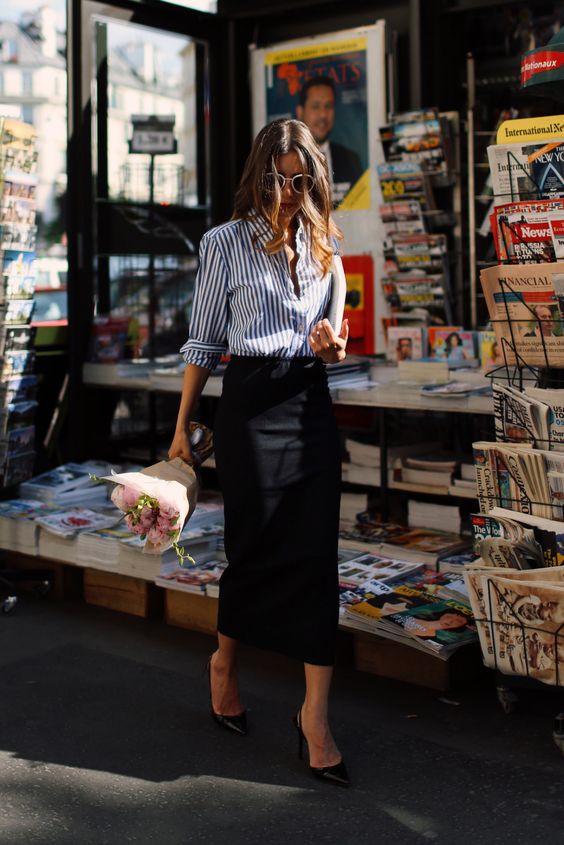 Blue Shirt and Black Skirt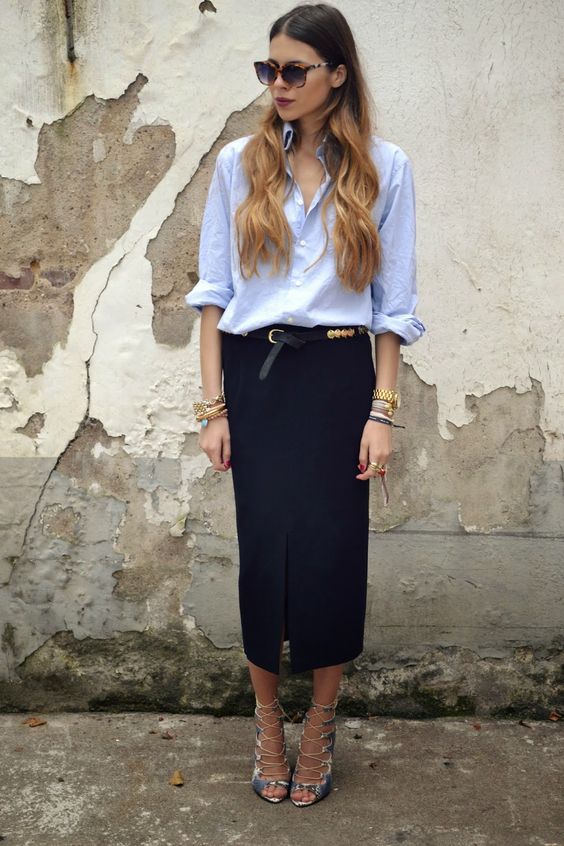 Stylish Work Outfit with Black Skirt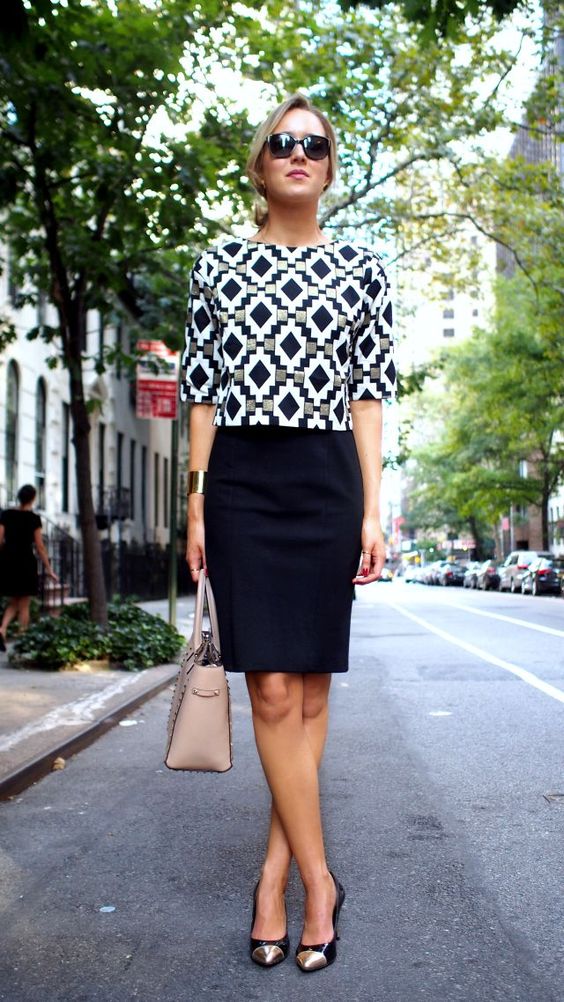 Black Top and Color Block Pencil Skirt

Jacket and Grey Pencil Skirt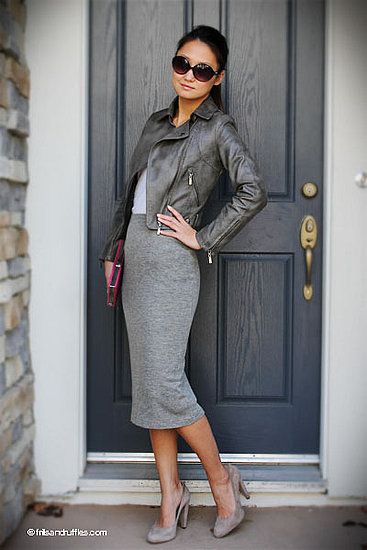 Yellow Top and Lace Pencil Skirt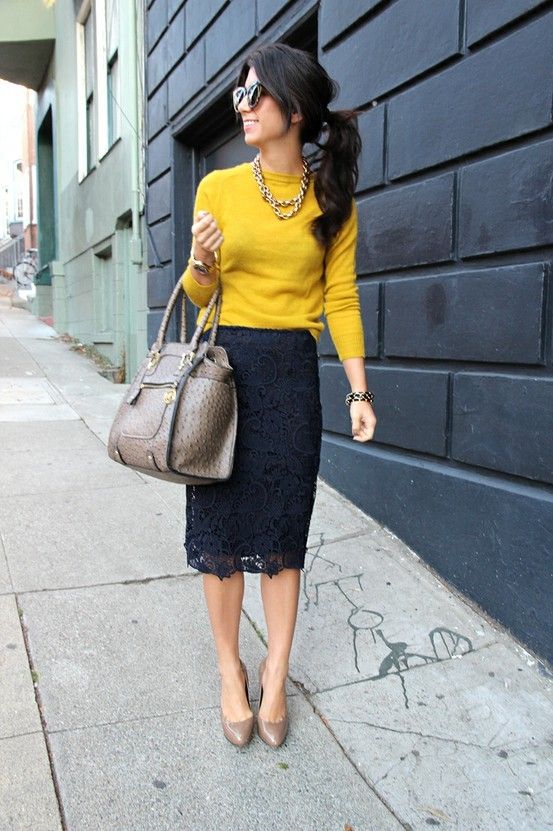 Black Top, White Pencil Skirt and Grey Blazer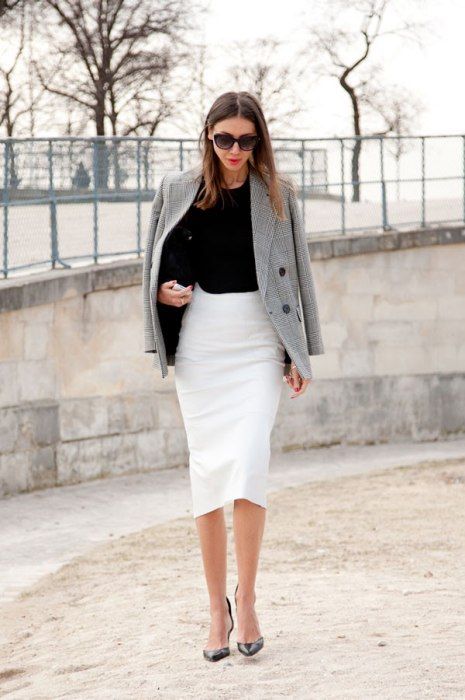 Beige Shirt and Blue Pencil Skirt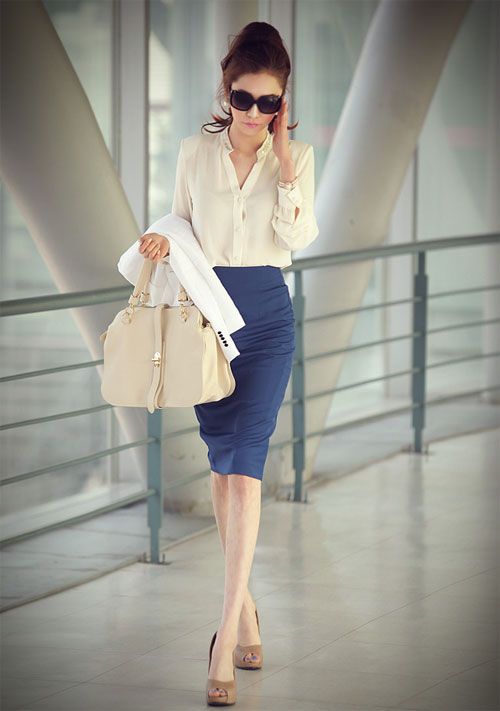 Tartan Shirt and Blue Skirt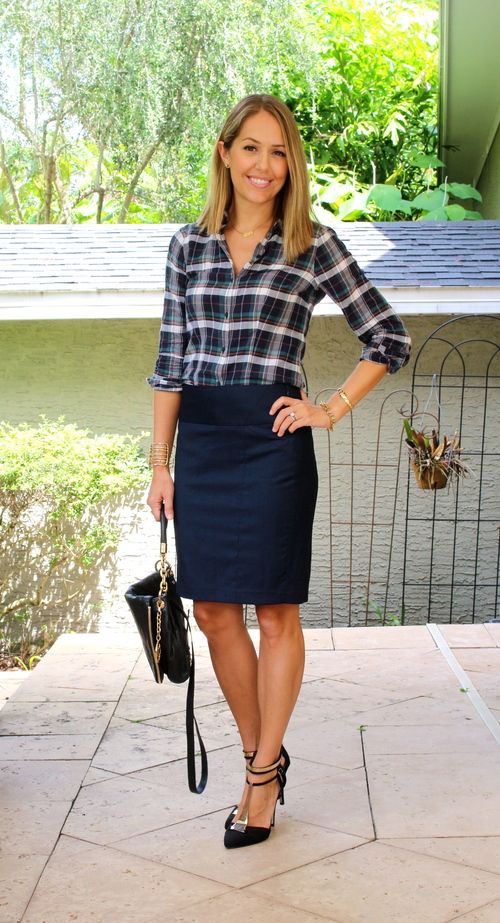 Orange Top and Leave Skirt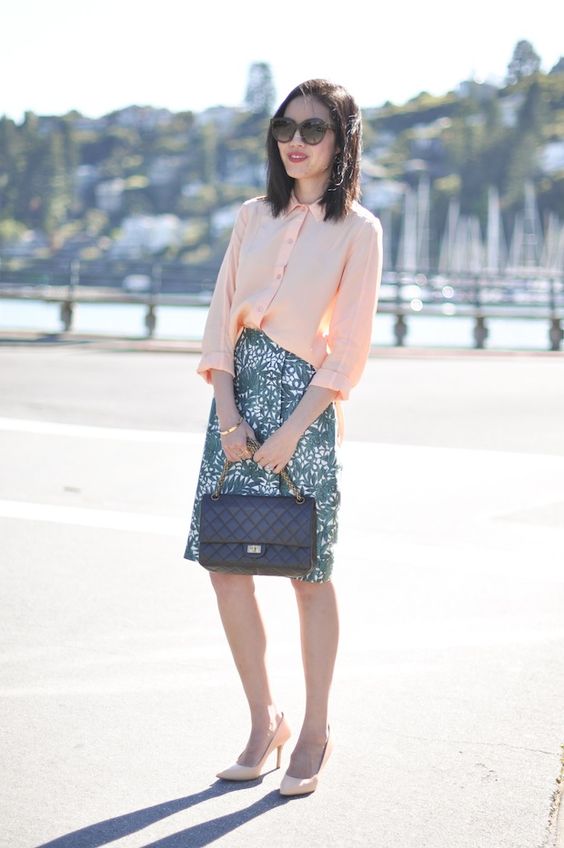 Beige Top and Floral Skirt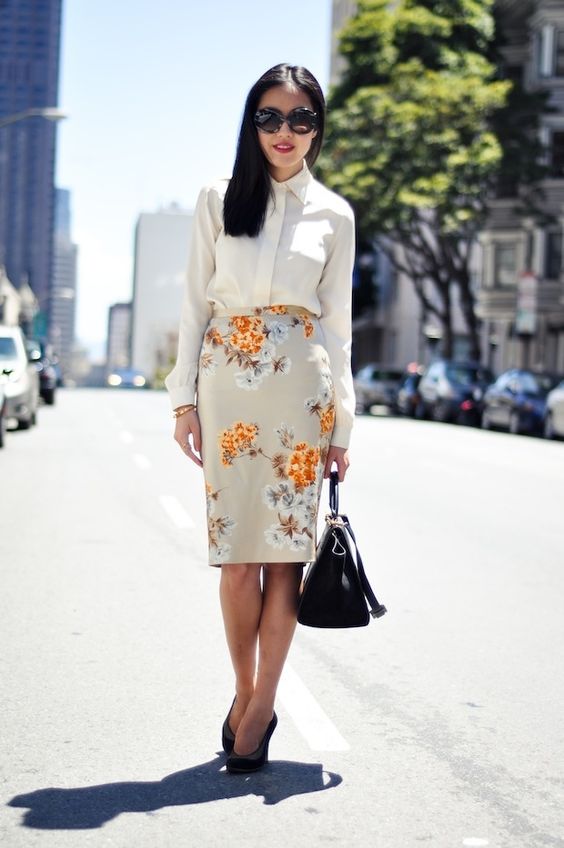 Blue Top, Black Skirt and Green Cardigan