20 Sweater Styles You Must Try for Early Spring
You are told to change your staples for the coming season? Yes. Spring is already here. You begin to consider what to glam for an early spring look again because you don't remember what you have worn for last spring. Don't worry. Stay with Prettydesigns and find some tips on styling a sweater look.
Sweaters must be staples in early spring closet. You can't go wrong with a sweater which can keep you warm and pair your look well. There are ways to complete a sweater look. The easiest way is to wear leggings to pair your favorite sweater.
The following styles will show you more ideas to glam a great look. Get inspired and find what you want.
Oversized Sweater and White Tee
It's easy for you to pair a printed sweater with a white tee. Also, the ripped jeans can add a casual vibe to the whole look.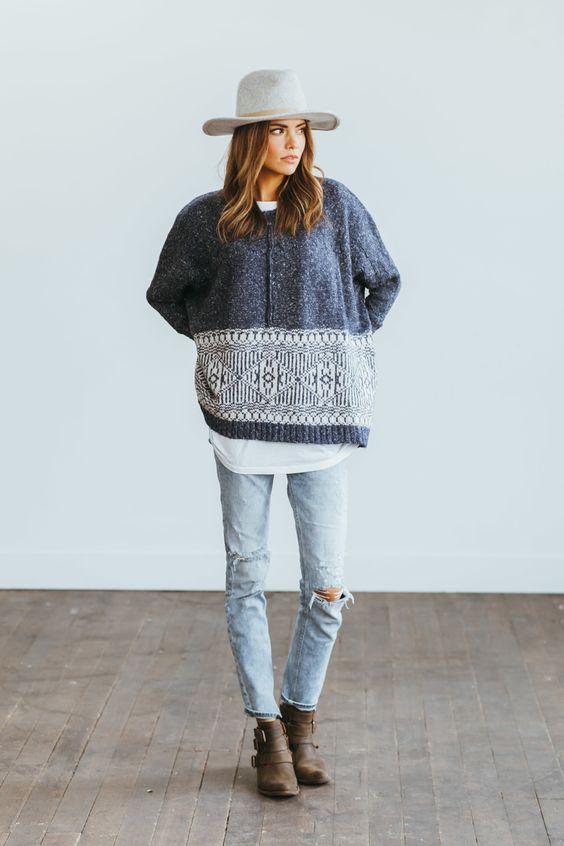 Sweater and Floral Skirt
The combination, a sweater and a floral skirt, will be a great seasonal look.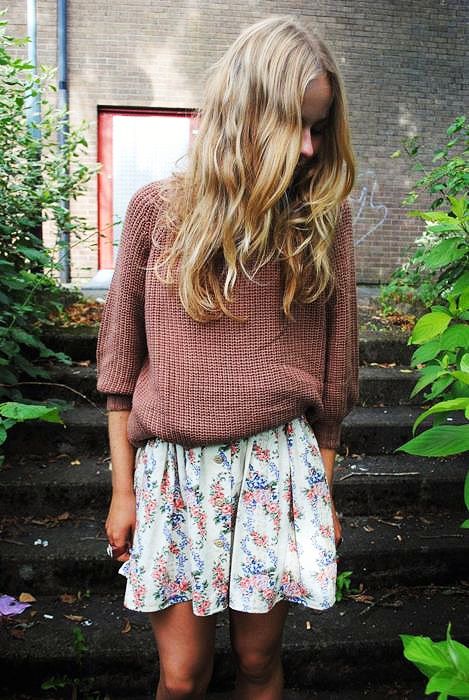 Turtleneck Sweater
When it is early spring, you can wear a turtleneck sweater to keep warm.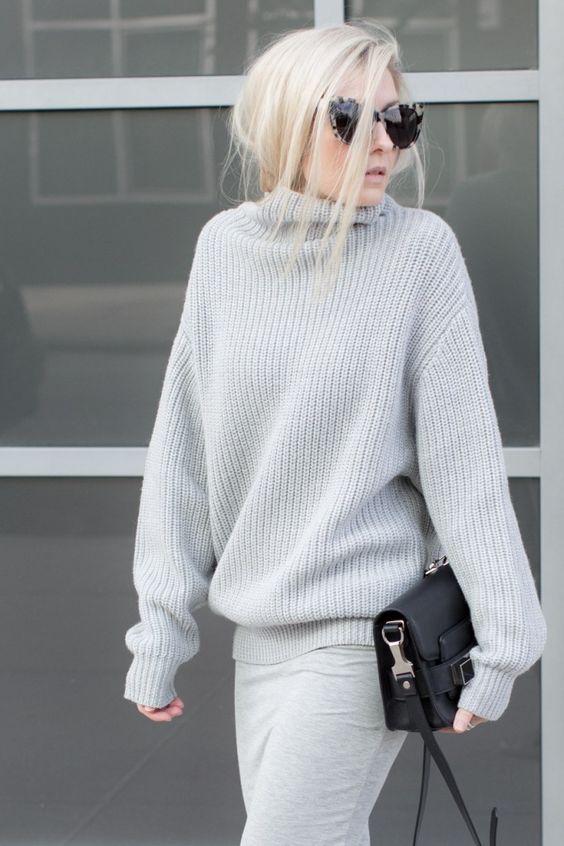 Strip Sweater
No matter when you choose strip patterns, you cleverly give a pretty vibe to the look.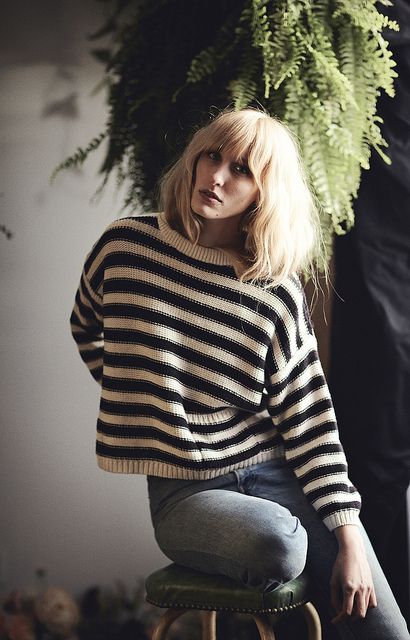 Green Sweater and Strip Shirt
Add something green to your look for this spring. In order to pair it, you can wear a strip shirt to complete your green sweater.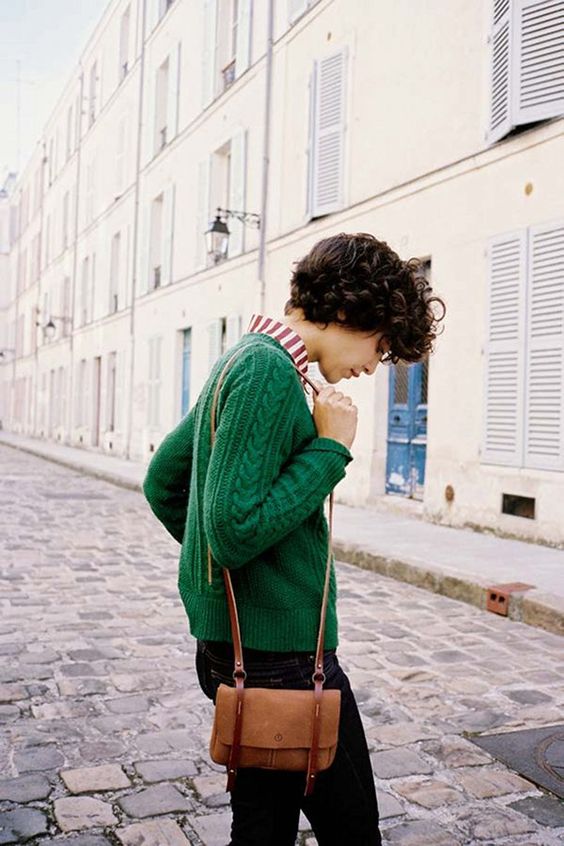 Green Sweater
There is another way to wear a green sweater. Try to tuck it into your pants!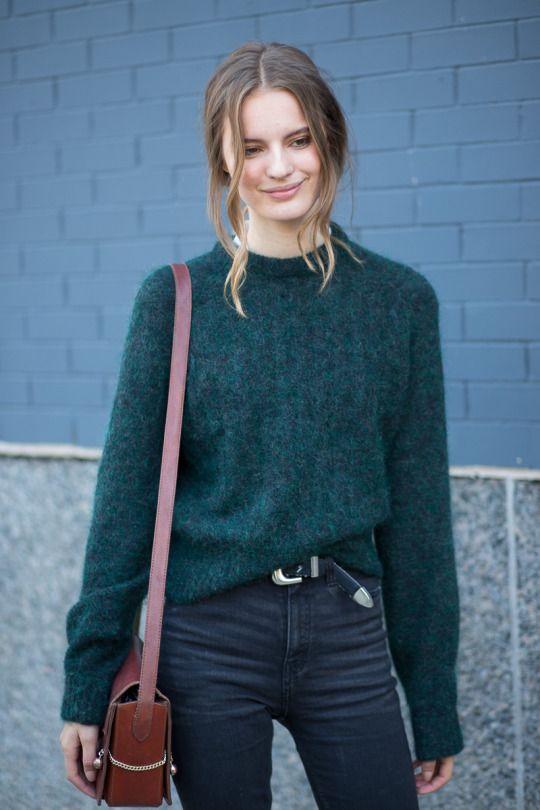 Bright Strip Sweater
You can choose a sweater which combines bright colors for the look, but you'd better make it in no more than three colors.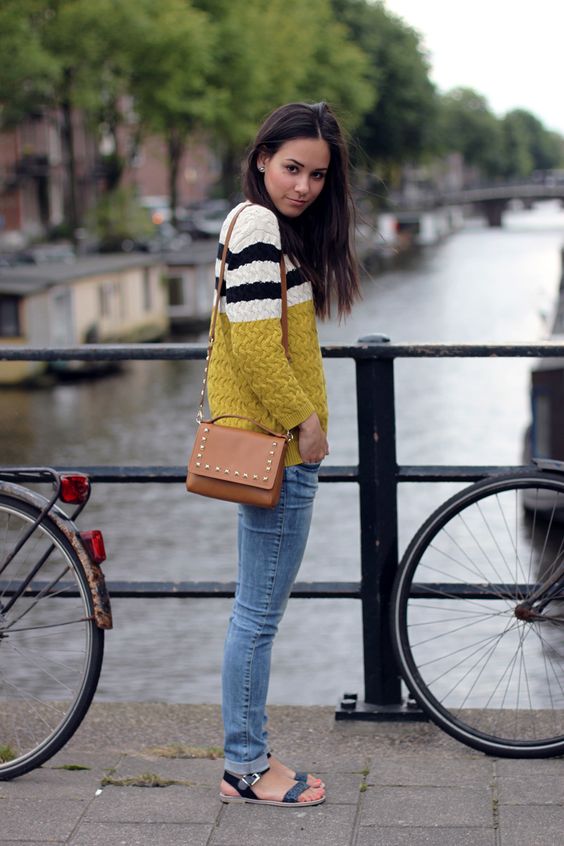 Grey Sweater and Leggings
It's simple but beautiful to wear a grey sweater and leggings.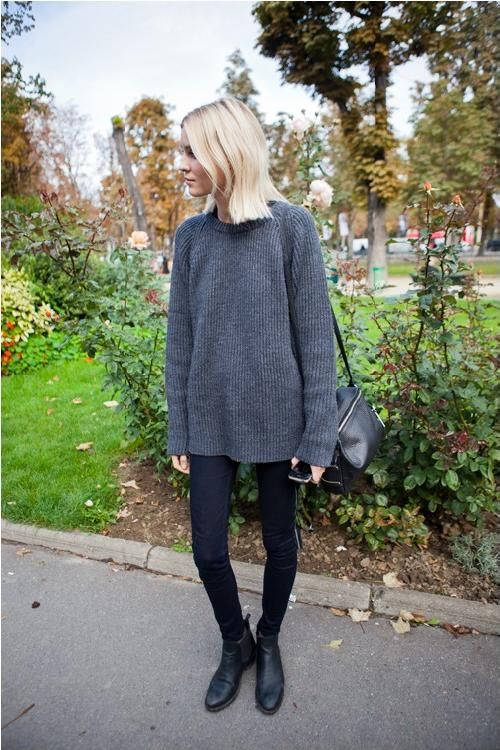 Boyfriend Sweater
Why not make everything easy? Pull out your boyfriend sweater and pale jeans to make an easy spring look.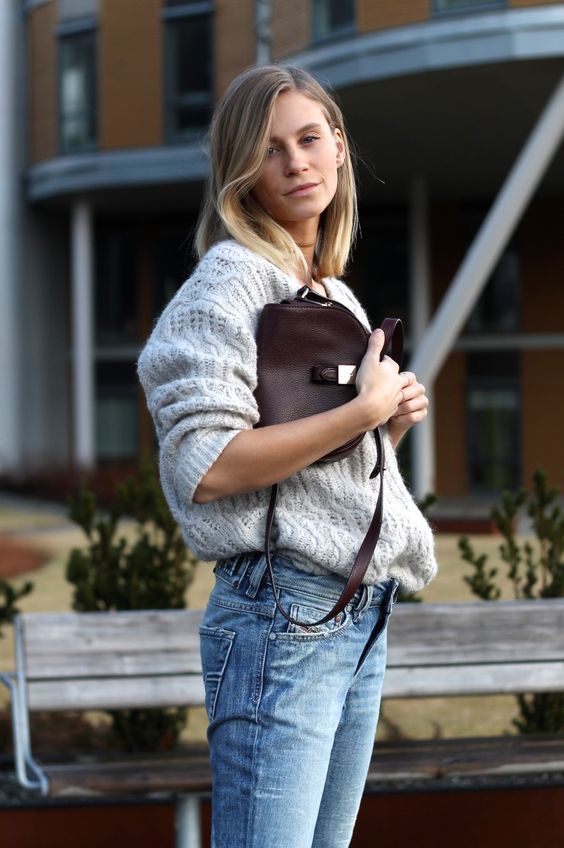 White Sweater and Black Leggings
Black leggings can work very well with sweaters in any color.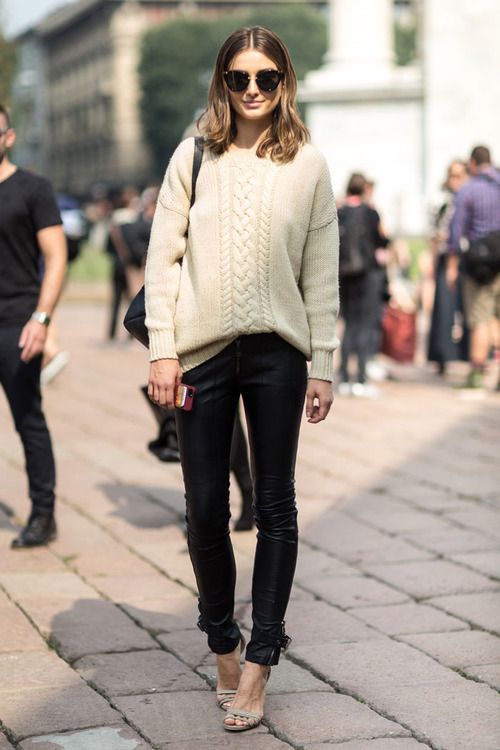 Comfortable Work Outfit
It's time to change your work outfit as well. It's comfortable for you to glam a sweater, a blue shirt and jeans.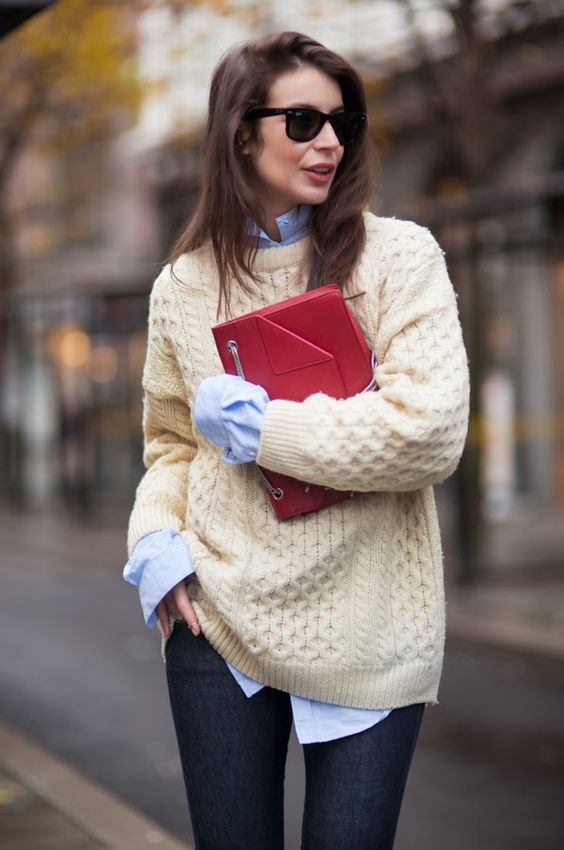 Light Sweater and White Leggings
The neutral outfit can not only fit for your work outfit, but also create a casual look for Sundays.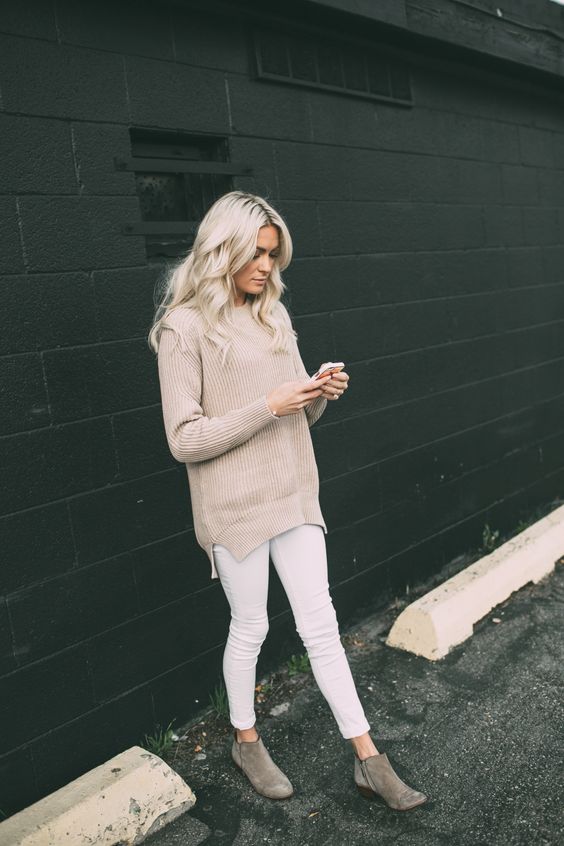 V-neck Sweater
When it gets warmer and warmer, you can glam a v-neck sweater and ripped jeans to rock the season.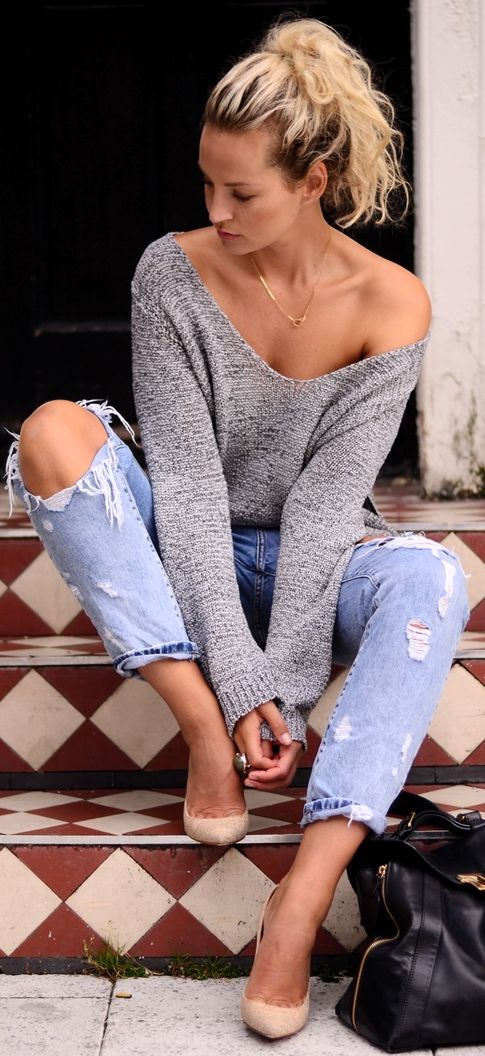 Pink Sweater
You can enjoy the sun with an oversized pink sweater.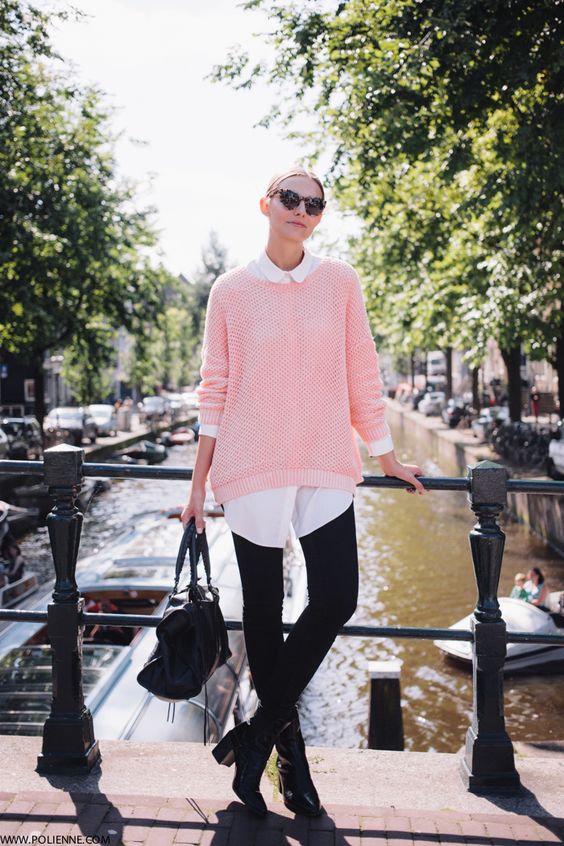 Layers
You can create the layers for spring as well. Pair your grey sweater with a strip shirt, ripped jeans and a pair of heels.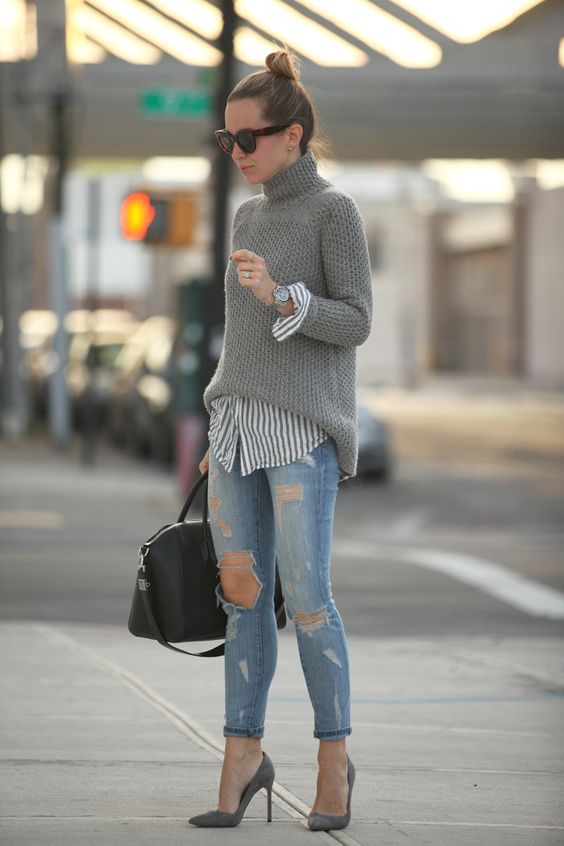 Sweater and Overalls
If you have overalls, you can match it with a sweater.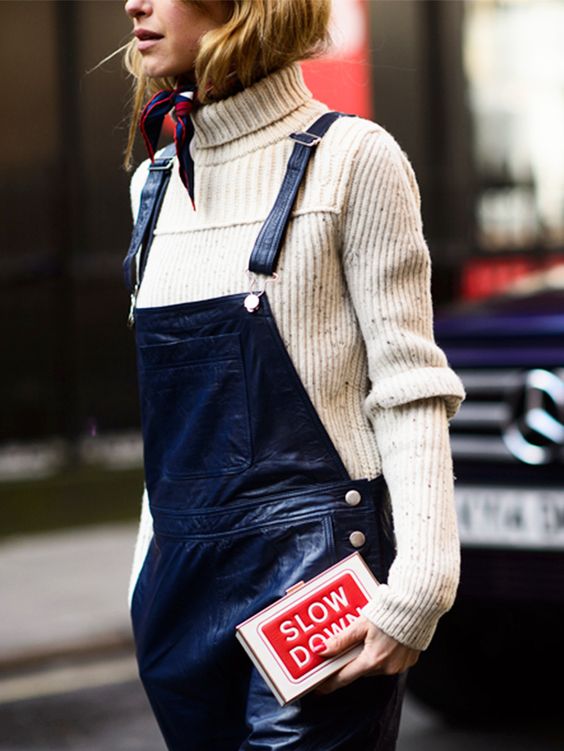 Sweater and Floral Printed Skirt
To get the spirit of spring, you can wear a light sweater and a floral pencil skirt.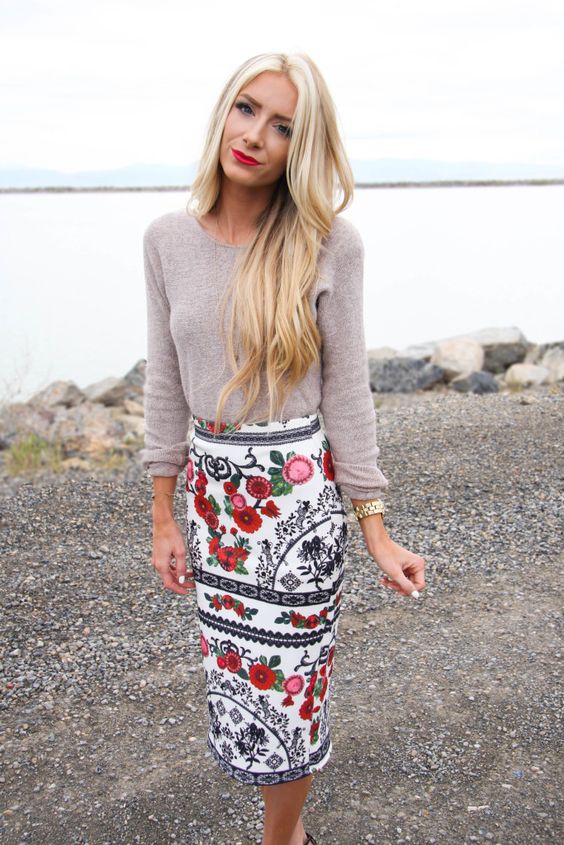 Sweater and Scarf
You may feel cold in early spring. The oversize sweater and the same color scarf will be your best choice to keep warm as well as make a pretty look.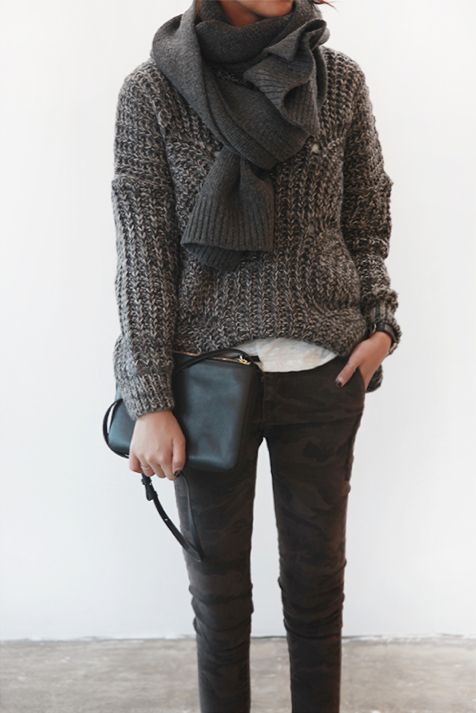 Sweater Dress
Hmmm, sweater dress will be trendy for the season.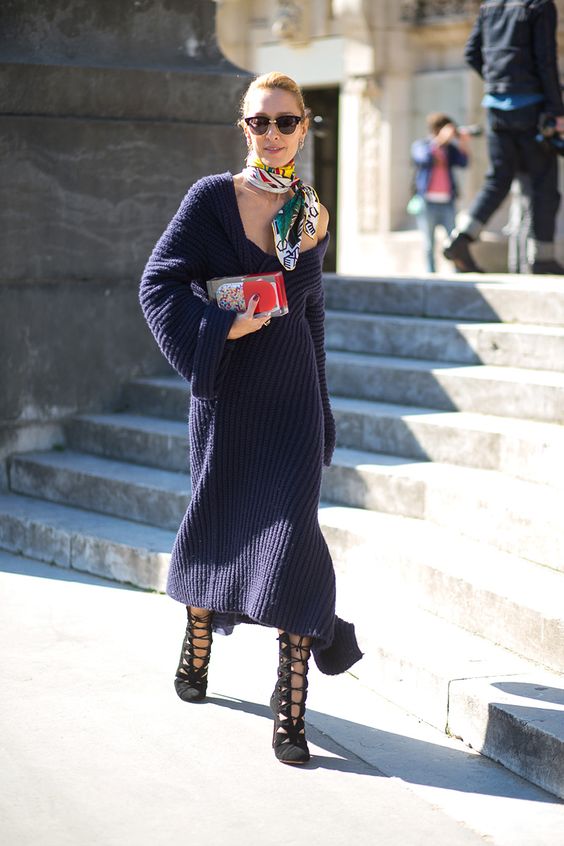 Sweater and Tartan Scarf