30 Modern Bob Hairstyles for 2023 – Best Bob Haircut Ideas
Bob of all types are definitely one favorite choice for women. This year, they are likely to be seen with super loose waves and choppy layers for a totally contemporary casual style that everyone would adore. Besides, you can create a pretty bob hairstyle on almost all hair types and textures. Today, let's take a look at a fantastic gallery of  adorable bob hairstyles for women below and hope you'll be greatly inspired!
Stacked Bob Hairstyle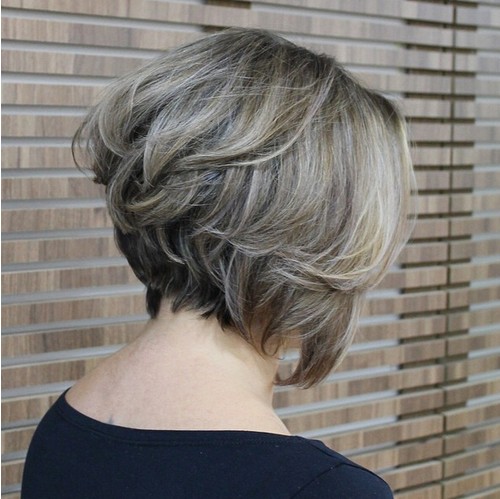 One easy way to give a special look to a simple hairstyle is having soft curls. They can also create extra volume with a lightly tousled style.
Textured Bob Hairstyle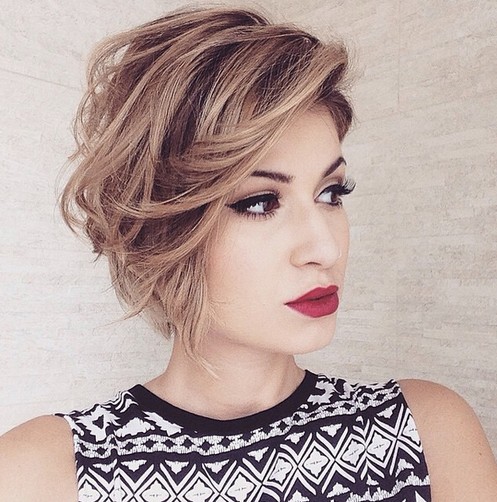 This hairstyle makes a very gorgeous look with some blond highlights added into the brown hair. It is finished with a windswept shape for a sultry vibe.
Trendy Two-Tone Bob Hairstyle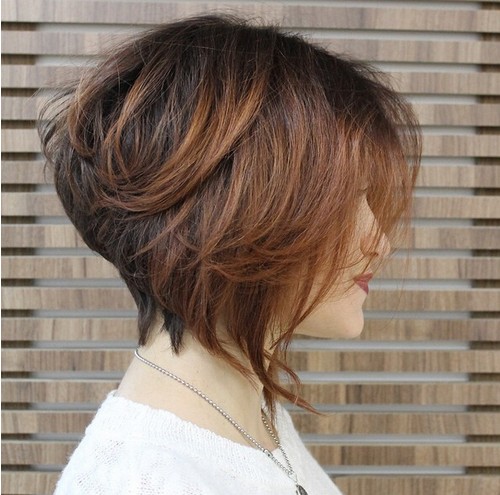 The amazing two-tone hair color combination made this hairstyle an absolute eye-catcher. The golden-blond highlights are being placed around the face in a flattering way.
Blue Colored Bob Hairstyle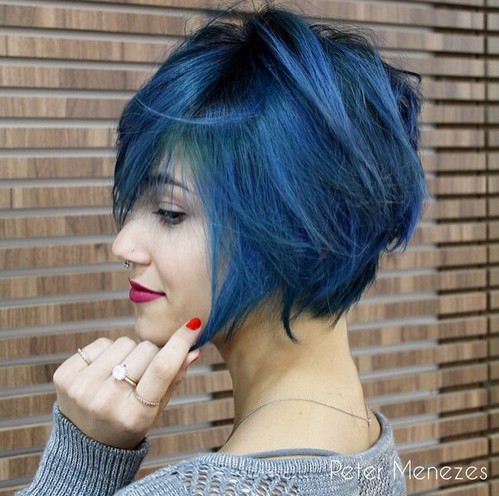 Layers are very essential to this hairstyle and can make it easier to fluff up for desired volume and shape. The vibrant blue color made it more suitable for fair skins.
Messy Straight Bob Hairstyle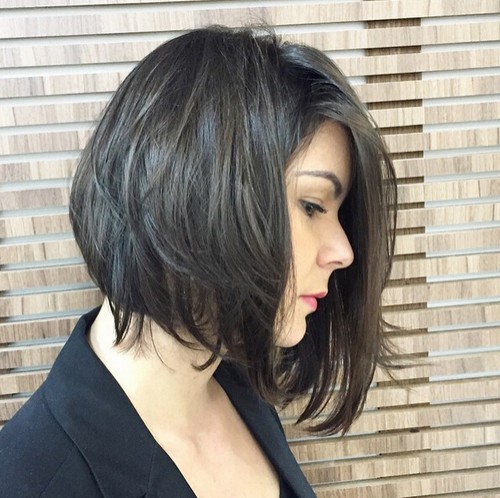 The A-line bob is being a flattering hairstyle for girls with its smooth, face-framing shape. It looks best on healthy, sleek straight hair.
Short Bob Hairstyle for Blond Hair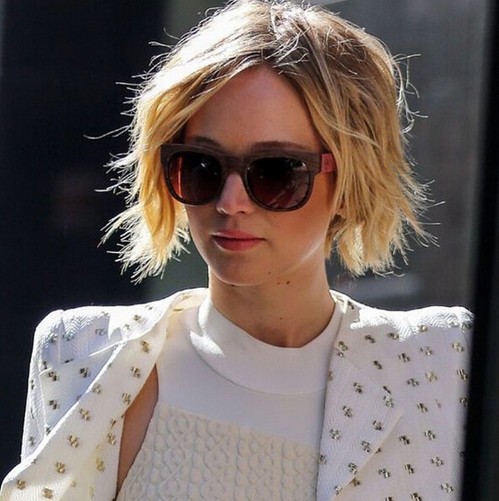 For those girls who are more into casual styles, this short wavy bob is perfect for you with choppy layers and ragged tips all over the head.
Short Layered Haircut for Girls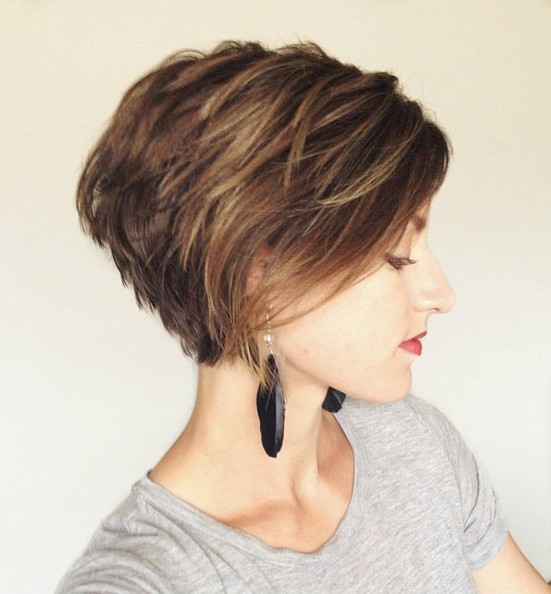 It will never be a difficult thing to dazzle up a brown hair like this one. Try some trendy hair colors this year and they will bring you an amazing look.
Short Wavy Bob Hairstyle for Red Hair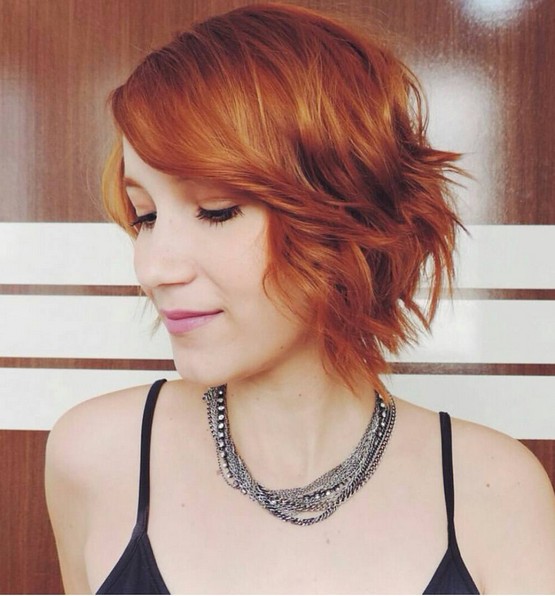 The smashing red color can really spice up any hairstyle for women. Besides, it is also being a big bonus to a light skin tone.
Short Curly Bob Hairstyle for Black Women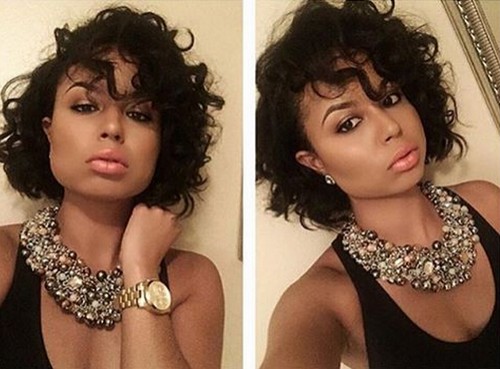 There's nothing more suitable than a short curly bob hairstyle for African American women. The long curled bangs are being parted to one side for a stylish and trendy look.
Short Curly Bob Hairstyle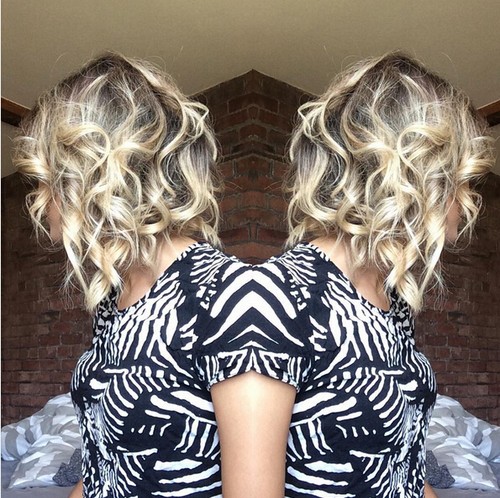 This medium curly blond bob is featured with glowing light blond tresses and darker roots. This hairstyle is sure to get noticed in any occasion.
Short Bob Hairstyle for Women Over 40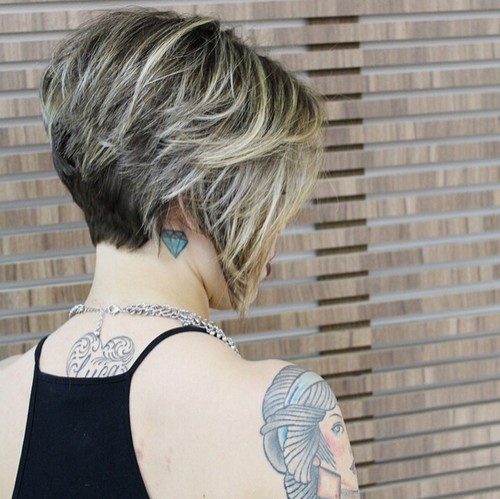 For thick hair, this hairstyle is a good choice with layers piled over the crown to create extra height for the whole look. Some lighter shaded highlights have also been added for more dimensions and depths.
Ombre Bob Hairstyle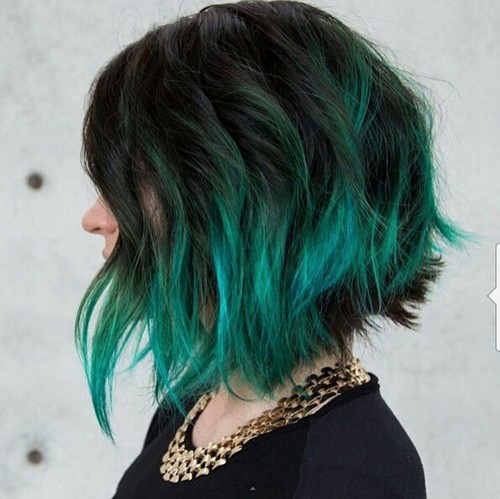 This is definitely a bold hairstyle for girls who want to project their strong personality in life. It looks totally amazing and fascinating.
Ombre Bob Hairstyle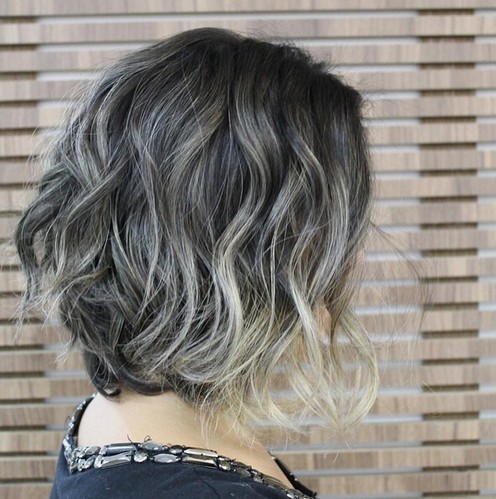 Have no idea to style this season's trendiest silver blond hair? Well, it can actually work great with dark tresses and end up with fabulous street style.
Long Wavy Bob Hairstyle for Pink Purple Hair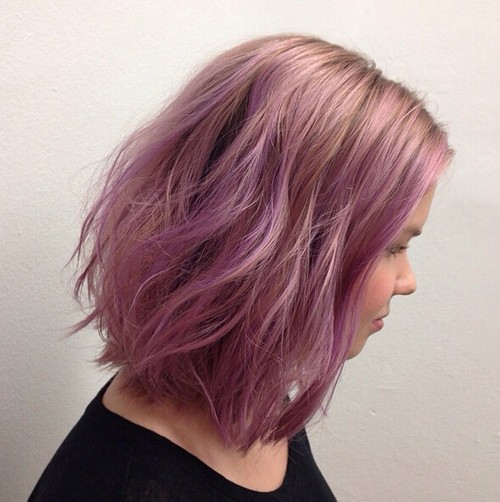 If you'd like to number the hottest hair color this year, then it is certainly to be the purple. We'd love this color more when it is combined with pastel pink like this hairstyle.
Graduated Bob Hairstyle with Highlights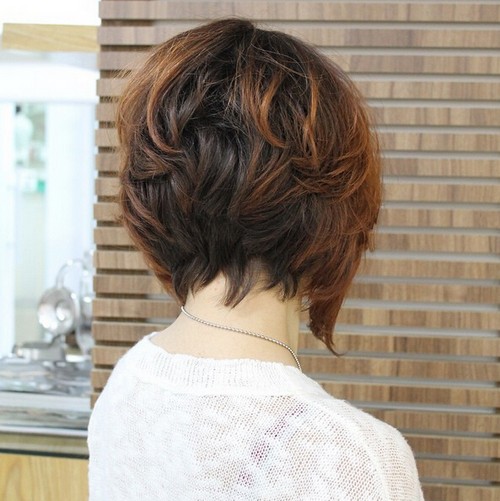 The brown hair doesn't need to look outdated and boring with a perfect mix of lighter and darker shades into this short curly bob hairstyle for women.
Layered Bob Hairstyle for Thick Hair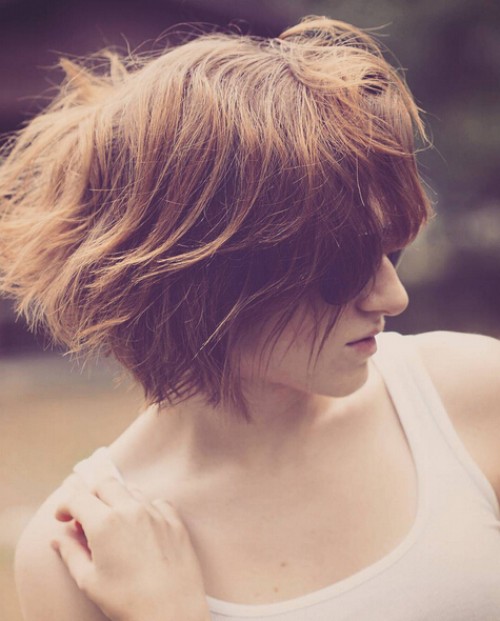 This is a totally creative way to wear a short layered hairstyle for women. The attractive volume is created by generously tousling the back of her hair.
Long Wavy Bob Hairstyle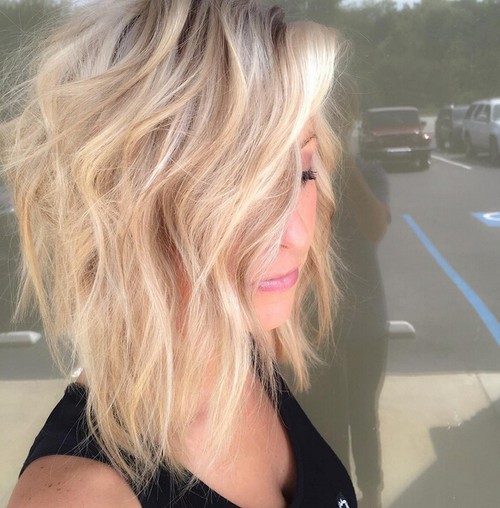 This messy style made a very stunning look with the light blond color. It is completed with soft pink lips for a super pretty and girlish finish.
Long Wavy Bob Hairstyle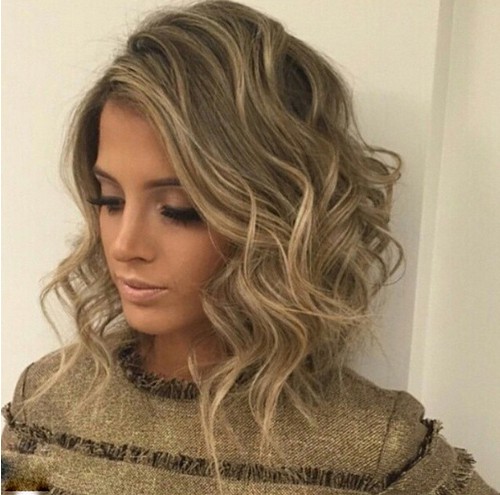 Do you have a dinner party to attend these days? This wavy bob hairstyle with a sultry and sexy touch will be perfect to pair with your pretty dress.
Long Bob Hairstyle for Blue Hair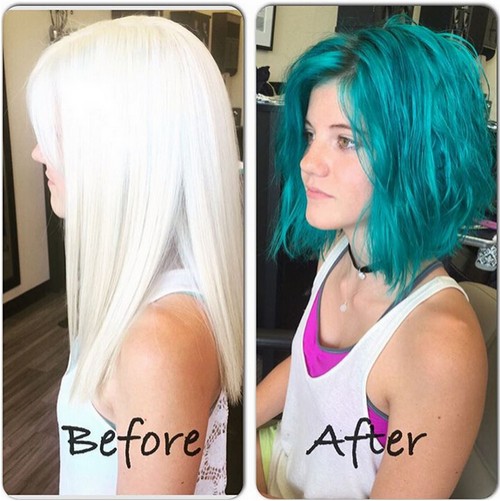 Are you looking forward to a full make-over for your hairstyle? It will be risk to take on this striking blue bob but you'll find it very worthy.
Graduated Bob Hairstyle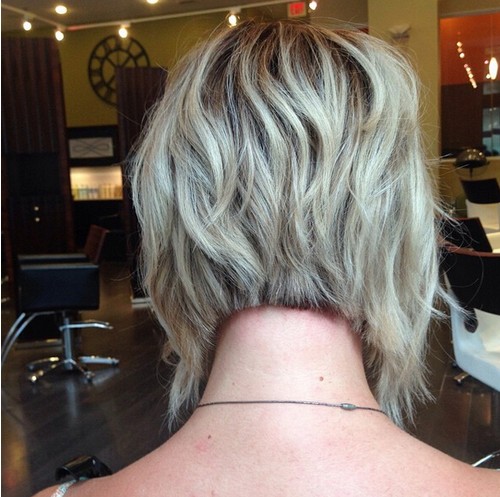 To avoid a dull look of the blunt cut, you can add some loose waves to your medium length hair and fluff it up a little for an easy-go style.
You can find more (bob hairstyles) on prettydesigns.com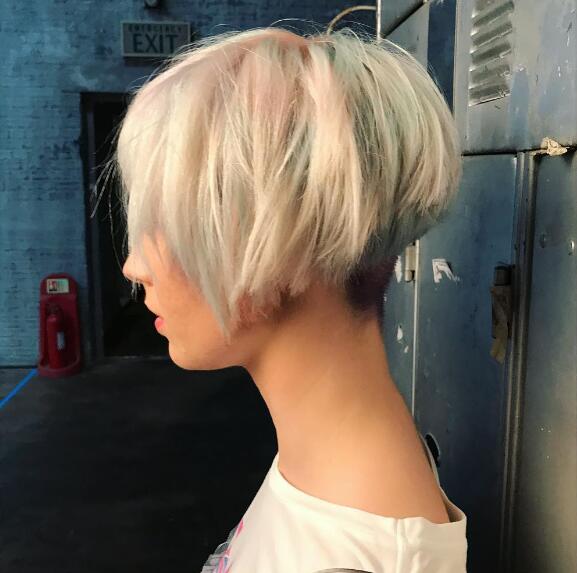 Simple easy bob hairstyle