18 Popular Blunt Bob Hairstyles for Short Hair – Short Bob Haircuts 2024
Bobs come in all shapes and sizes, but there are some that don't get as much love as others, like blunt bob haircuts. They don't have as much frill as a-line, stacked bobs, and other short & medium hair ideas do, so they're viewed as less fun and more boring than those. Thankfully, we can tell you that it's simply not true. There are gorgeous blunt bob and other short haircuts out there and all it takes is a little bit of time research. Without further ado, here are some popular blunt bob haircuts and other short & medium bob hair ideas.
Balayage and Highlights
Dress up an ombre like color with some highlights and a transition color in between that just kisses the hair. This will keep the the roots and the length of the hair from looking too mismatched.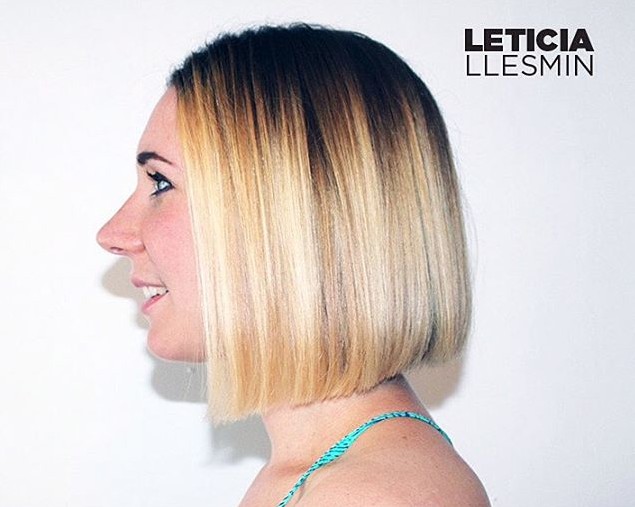 If you're someone who normally has no bangs or very long ones, change it up and get a heavy fringe to go with your blunt cut. Bangs are in again this year and they're great at giving a little balance.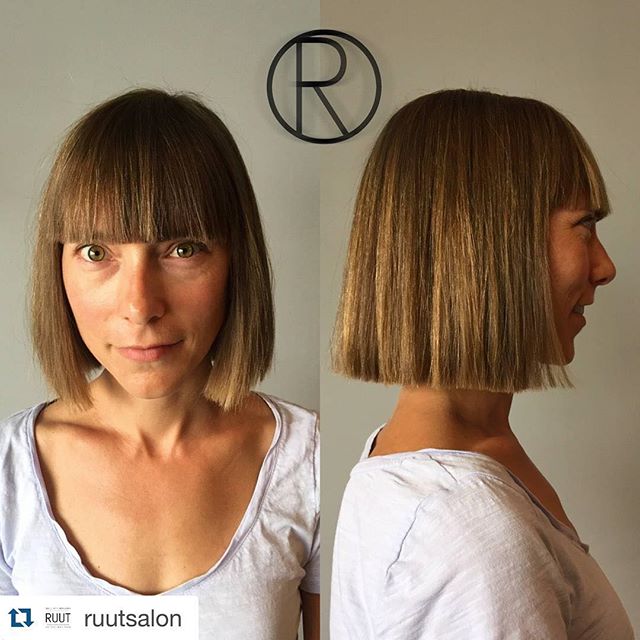 Pastel Peach Roots – Sexy blunt bob cut for women
Dark roots are typically frowned upon and many people are told to hurry and redye their hair because of the roots showing. Roots don't really have to be a bad thing if you make it a fun and cute color, right? Disguise the dark roots and replace them with this fun pastel peach color. It's a cute color to pair with the blonde.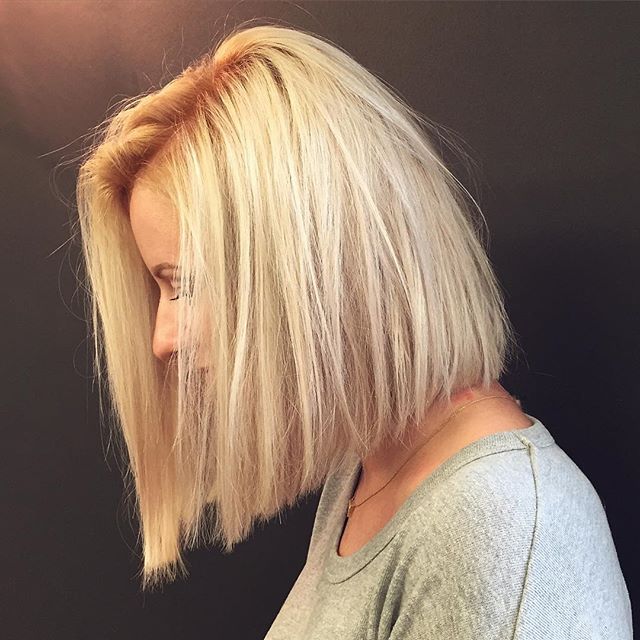 Simple Layers – Easy daily short hairstyle for women
Excessive choppy layers are fun, but simple layers are good too. Just a few layers at the bottom will give your hair the ability to fly but is also more minimalist in styling so it's great for the busy bees.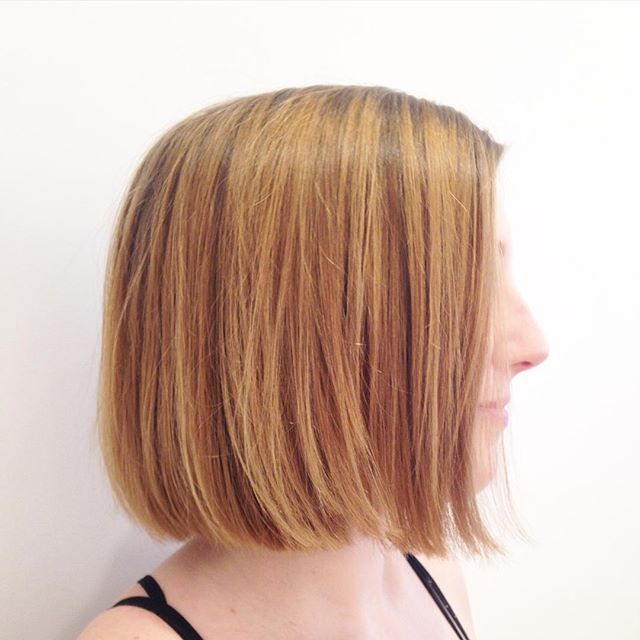 Dark Blue with Faded Bangs – Chic Short Blunt Bob Cut with Full Bangs
Dying your hair dark blue is a more subtle way of going with a bold hair color. It's a color that isn't super in your face, or anyone else's. The faded bangs are also especially unique to this cut and we couldn't have liked it more.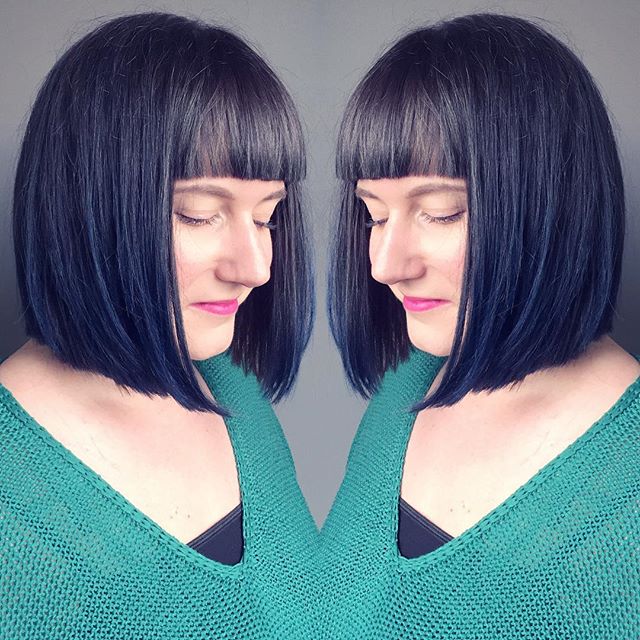 Cover an Oops with a Cap – Cute short blonde bob cut for summer
Sometimes, hair just doesn't want to cooperate with us. It happens. The good news is that when it's unmanageable, cover it up with a cute hat and nobody will notice.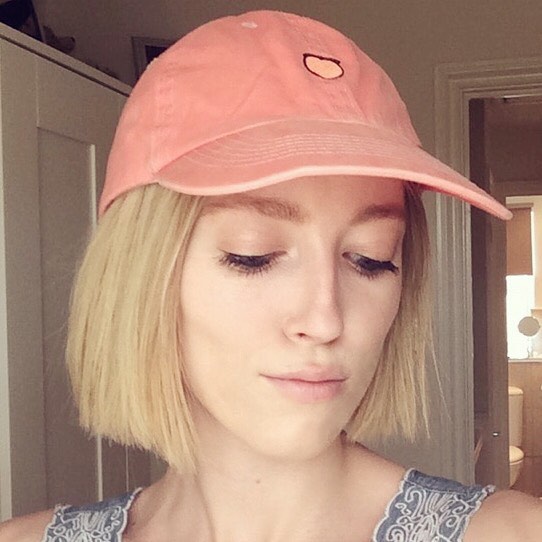 Triple Threat Space Hair – Trendy short cut for girls
With the new Star Wars movie being released, why not get some awesome space hair to go with it? Black, purple, and blue is a great combination. Everyone loves galaxy colors and patterns, so just do it.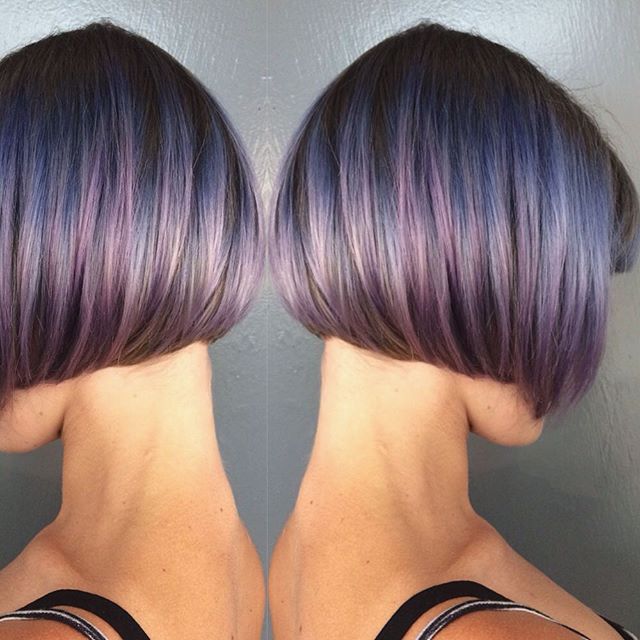 Neutral – classic blunt bob hairstyle for Black women
Blunt bob haircuts are great for professional settings and any other time you need to look polished. This black bob with a striking middle part is perfect for the 9-5 office job, job interviews, and fancy events. You definitely won't get turned away with this hair.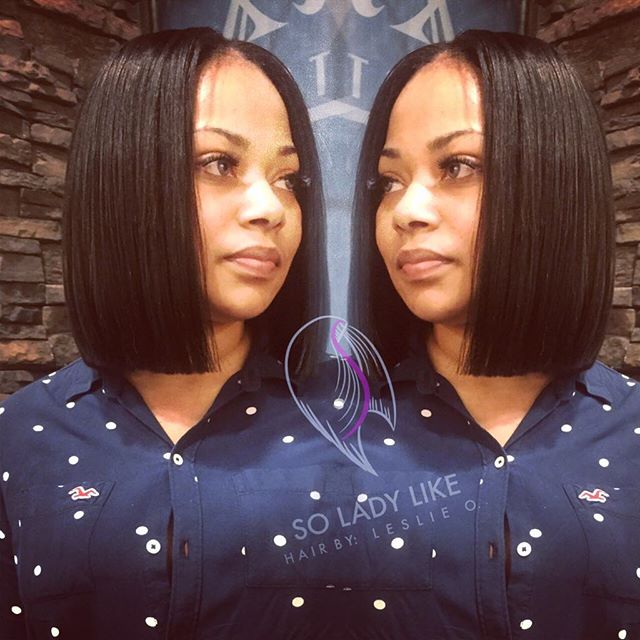 Highlights – super straight bob cut
When looking up short & medium bob hair ideas, you've got to look for some extra color. For those blondes that like a little extra added in, getting some brown mixed in will bring a little fun and interest into your style.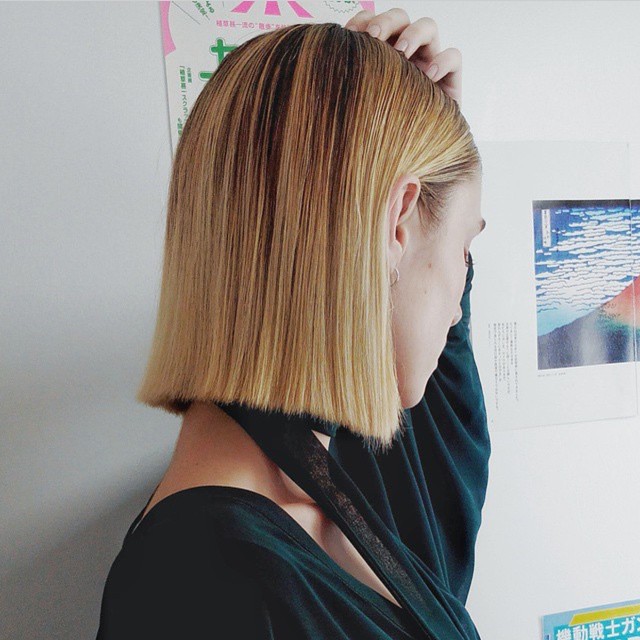 Bettie Page
This cut gives off such a Bettie Page feel and we love it. The bangs are nearly an exact replica of Bettie's. The super short and thin bob cut at the back go great with the bangs and take us back to the hair that women wore decades ago.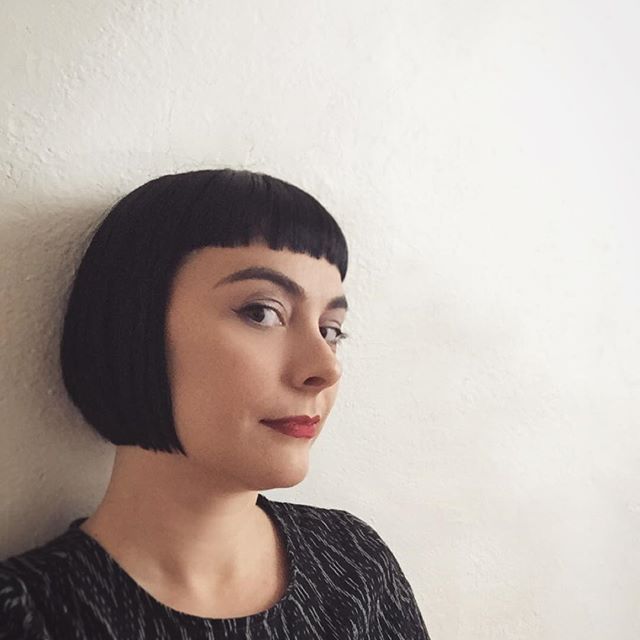 Straight to The Point
This no frills, straight one length bob with straight across bangs is a great minimalist hairstyle for those that prefer sleeping over making sure their hair behaves.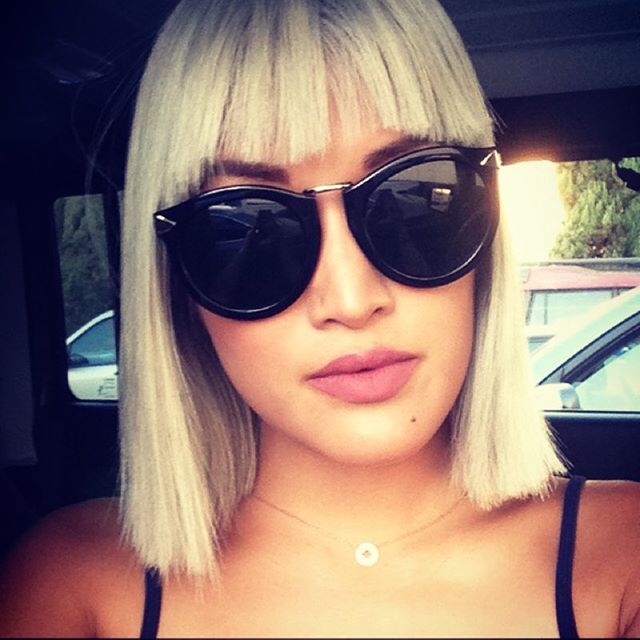 Curved Bob
Bobs are beautiful when they frame your face to bring out your best features. This is easily done by taking a flat iron and bringing the ends inward. This is look that you often see in movies that the shy and nerdy girls wear and it's cute!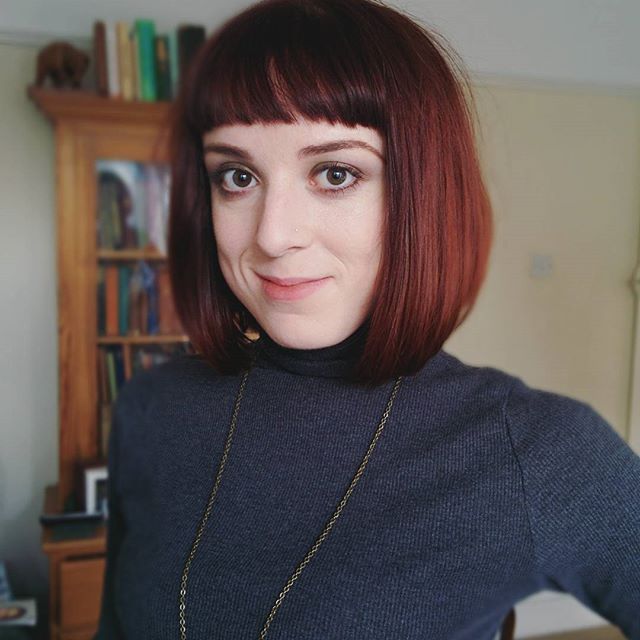 One Length Platinum – Easy daily hairstyle for women
Trying out a new hair color can do wonders for you. Blondes, it may be time to take the next step and go platinum.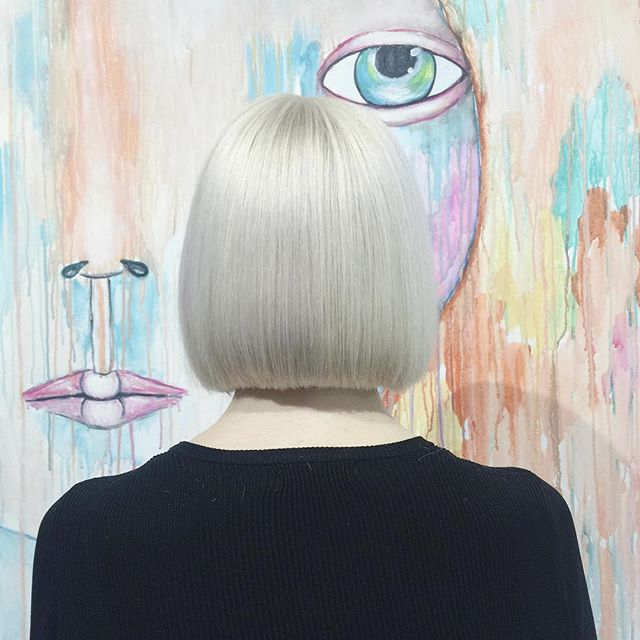 Blunt A-Line – Easy daily haircut for short hair
True a-lines have no layers and that's what this is. It's cute, simple, and the platinum blonde is striking enough. However, the silver highlights are a great touch and give this a little boost.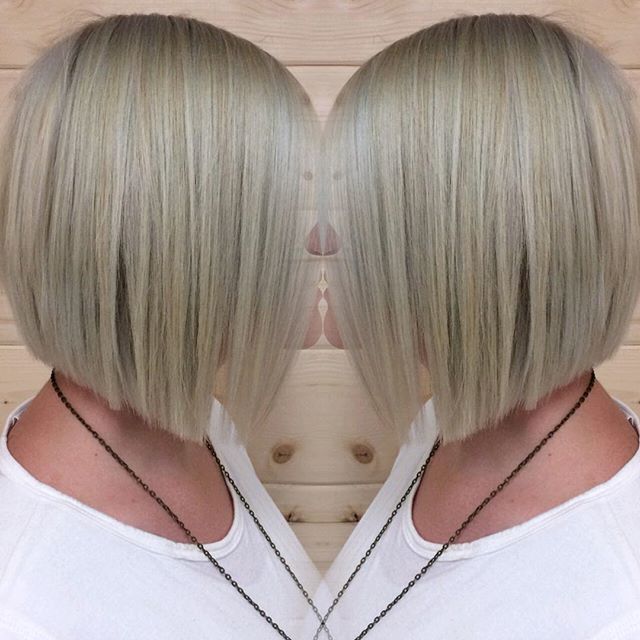 Tucked Behind the Ear – Easy back to school hairstyle
Revive your hair by getting rid of the excess length. Trust us, you don't need it. The new chin length bob is short, simple, and sweet. If it feels too harsh for you, just take one side and tuck it behind your ear. It's a little thing, but it goes a long way of softening the look.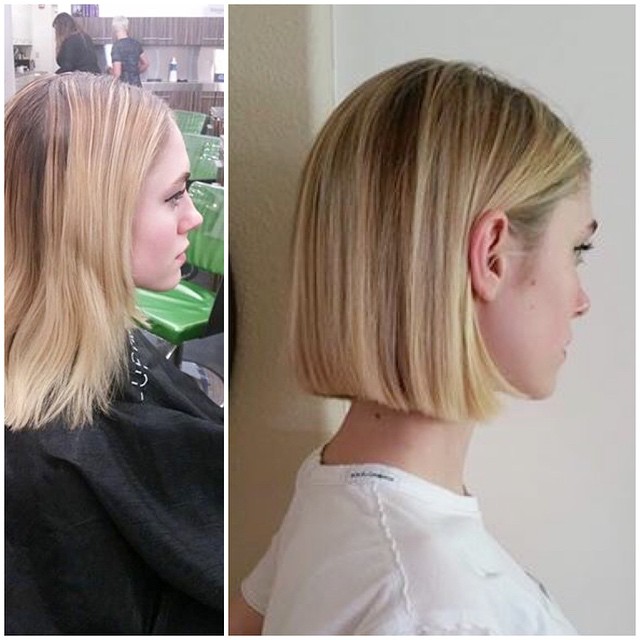 Same Color Ombre – short blonde blunt bob cut for fine hair
You probably won't be able to tell at first glance, but if you look really closely, you'll see a subtle ombre.  Most ombres are viewed as dark to light, but you can make a really light blonde ombre happen with various shades of blonde.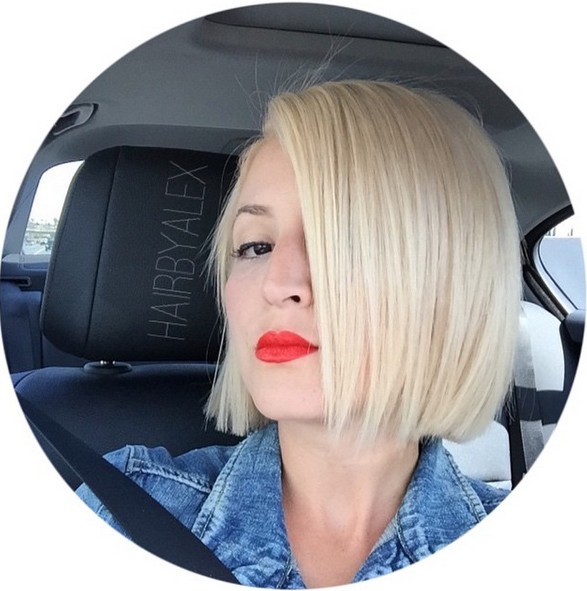 Redhead Bob – layered blunt bob cut for thick hair
There's been lots of talk about blondes and brunettes, but we're not leaving the redheads out. This bright firetruck red is a gorgeous color on all haircuts and styles, especially blunt bob haircuts.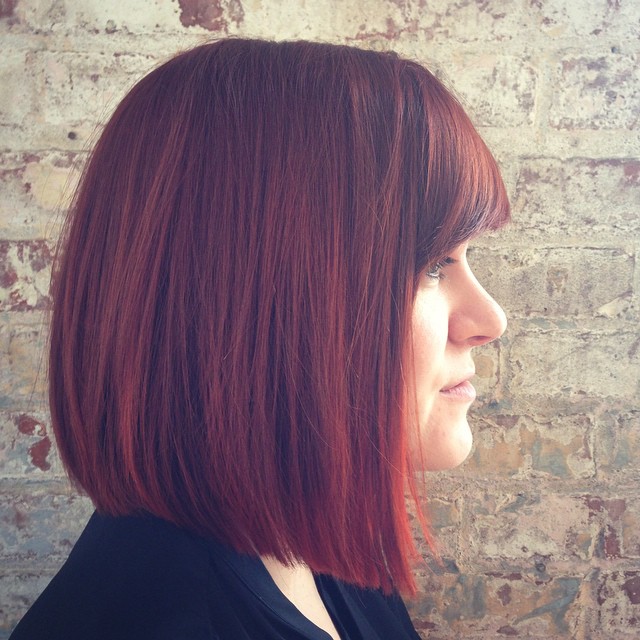 Beach Day Ombre – trendy brunette to blonde ombre hair for short hair
Need short & medium hair ideas for the beach? We've got you covered with this short middle parted ombre bob. The length will make the heat more bearable. Just add a little mousse and you're ready for the sun!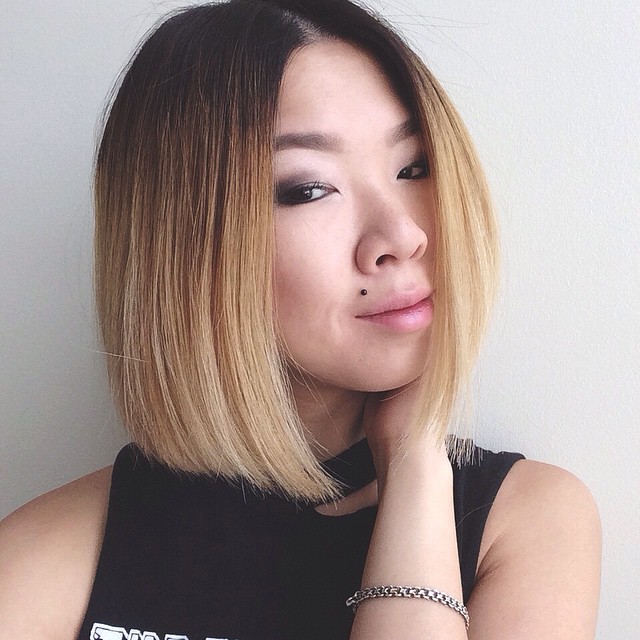 Simple easy daily bob hairstyle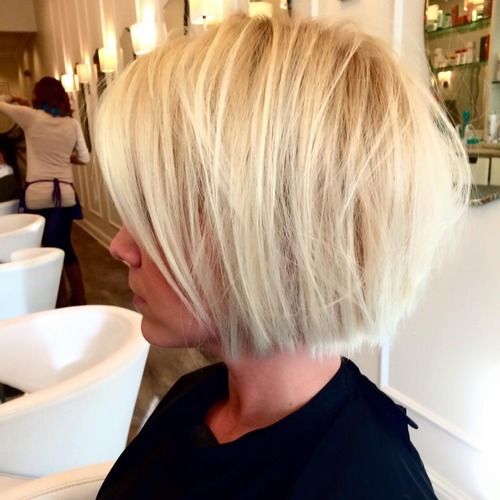 You can't say you're stuck on short & medium hair ideas by the end of this article. With these hair ideas, lots of them focused on blunt bob haircuts, there's lots to try and lots you will end up loving.