22 Cool Short Hairstyles for Thick Hair
One should really feel lucky if you are born with thick hair. There're so many hair styles that will look great on you. It won't be difficult to manage your hair in daily time. If you want to get a lightweight look, you can chop some chunk off under a stylist's instructions. Shorter layers would help to frame your face shape as you like. Follow us with these cool short hairstyles for thick hair below and be ready to get inspired!
Asymmetrical Short Hairstyle for Thick Hair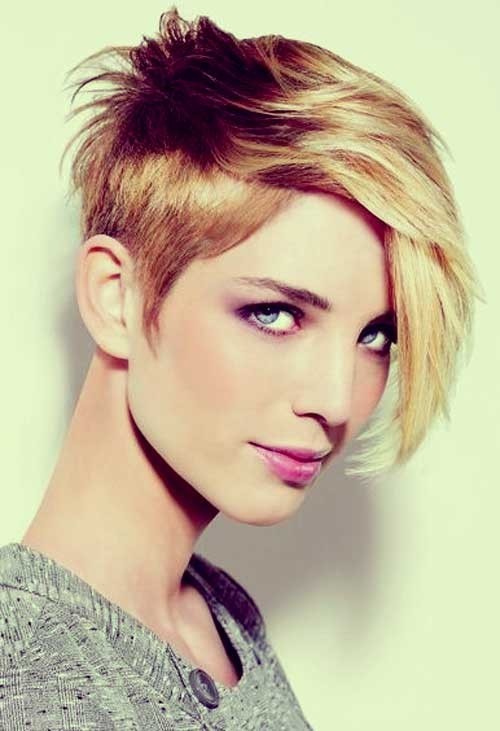 This special hairstyle is styled with an impressive asymmetrical cut. Its side bangs falls above the chin, while the other side is cut as close as the scalp.
Blonde Pixie Haircut for Thick Hair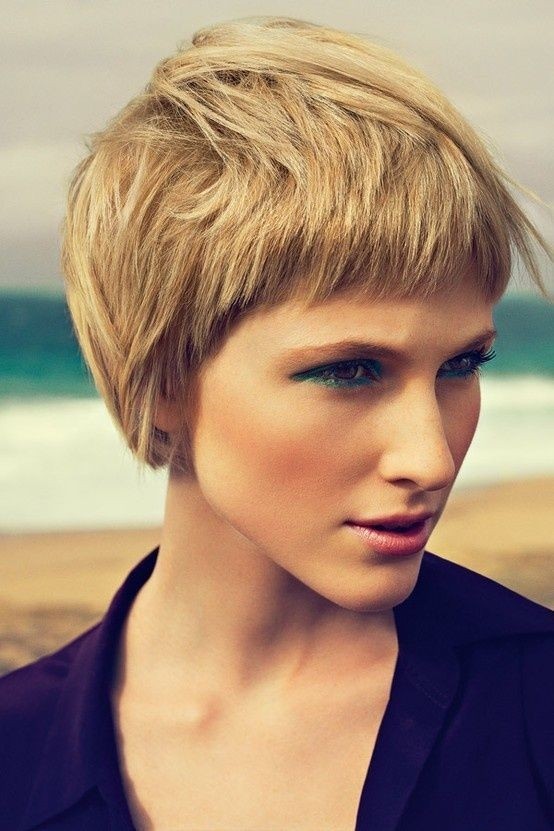 This impressive style is featured with subtle bangs for short blond hair. It is a tomboyish hairstyle that will make you look absolutely cool.
Cute Short Hairstyle for Asian Girls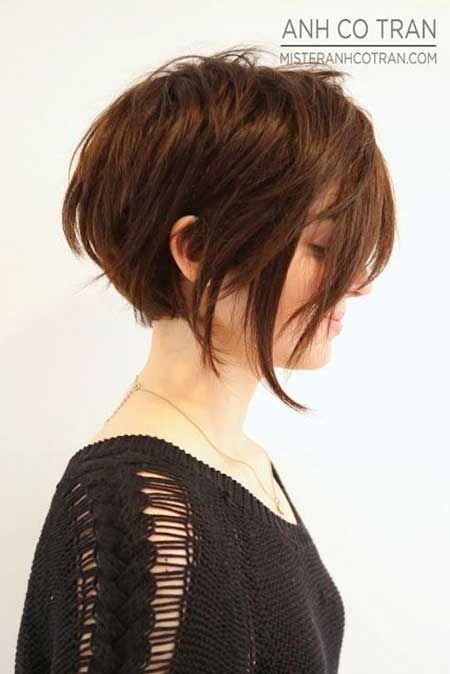 The short layered bob is also being preferred by most Asian girls. But they would like to create an overall soft line for this hairstyle.
Short Layered Haircut for Blond Hair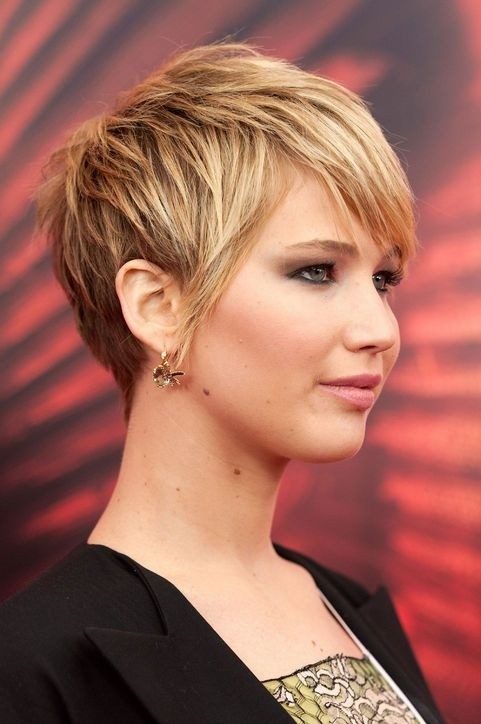 The short pixie haircut looks very cute when cut with choppy layers skillfully. You can also add side piecey bangs to emphasize your attractive eyes and cheekbones.
Easy Pixie Haircut for Brown Hair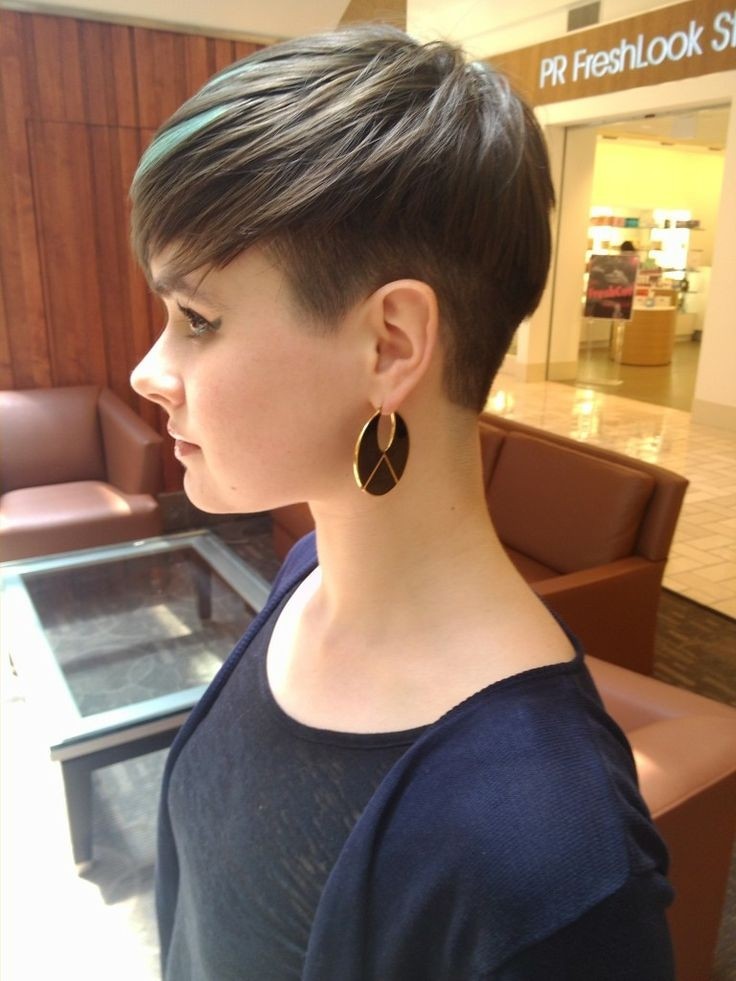 Style your long side piecey bangs to one side smoothly with your hand. This short hair with undercut allows you to show off your earrings and jewelries.
Short Wavy Haircut with Side Bangs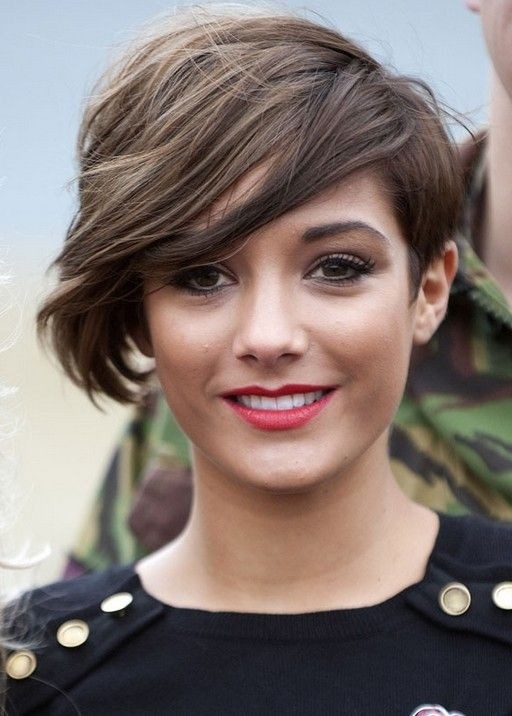 This cool short hairstyle is featured with long side sweeping bangs at one side. You can use a big curling iron to make them into waves during the blowout.
Messy Pixie Haircut for Thick Hair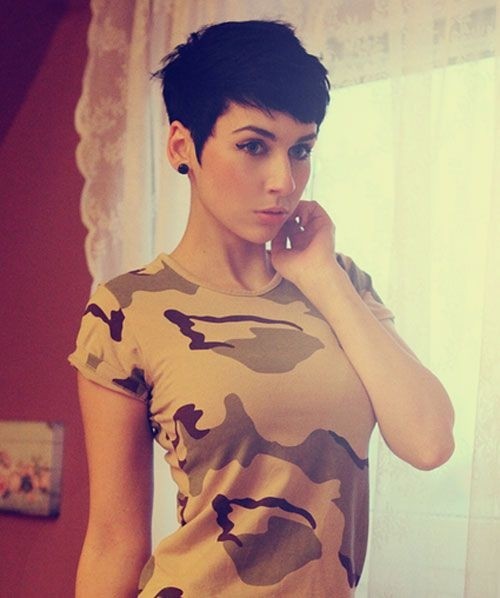 The short pixie cut will look fuller and prettier on thick hair. It is an ideal hairstyle for girls with oval face shape.
Short Bob Hairstyle with Blond Highlights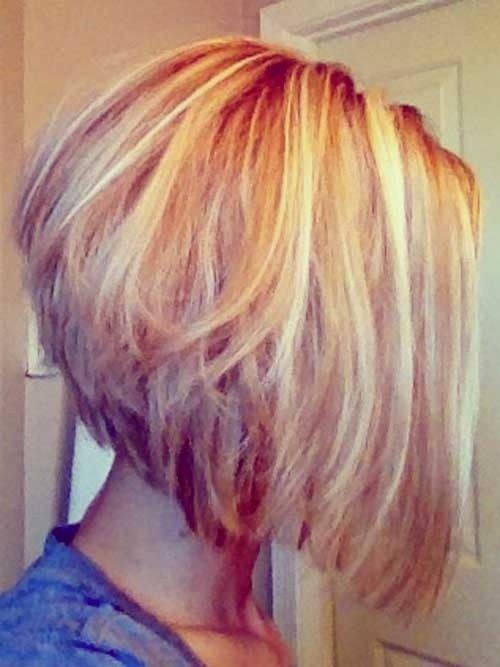 I bet you will see more blond on blond hairstyles this season, just like this beautiful highlighted stacked bob in this photo above.
Short Curly Haircut for Thick Hair
Curls can make your short hair look cute and interesting. They can work perfectly on all kinds of hair types.
Short Hairstyle with Side Bangs for Thick Hair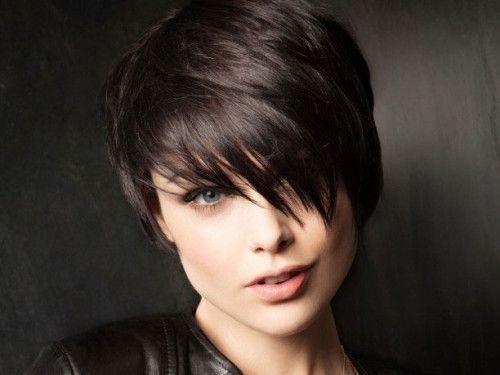 For girls with square and rectangular face shapes, you can cut long side bangs to hide your hard facial features when you are having a short haircut.
Short Layered Hairstyle for Women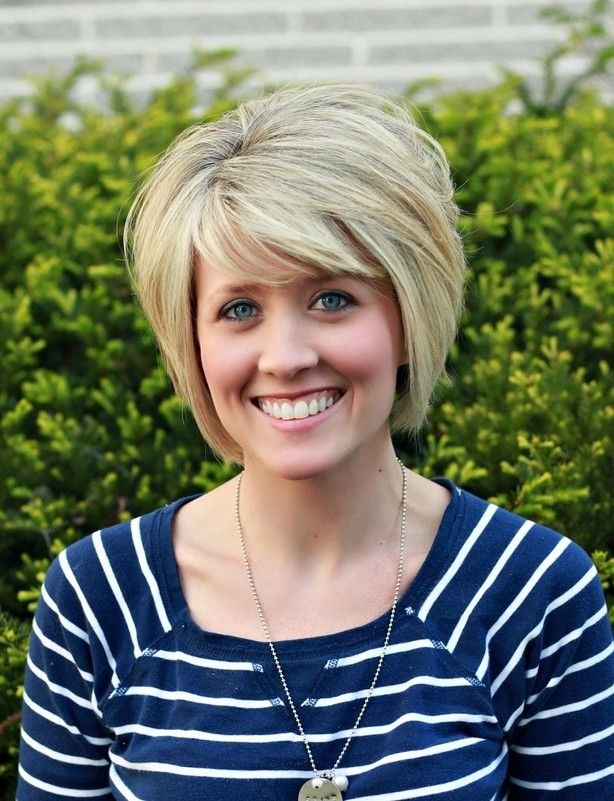 Layers can help to create a lightweight effect for thick hair. They are also being an effective way to make your hairstyle full of natural textures and movement.
Short Pixie Haircut for Thick Hair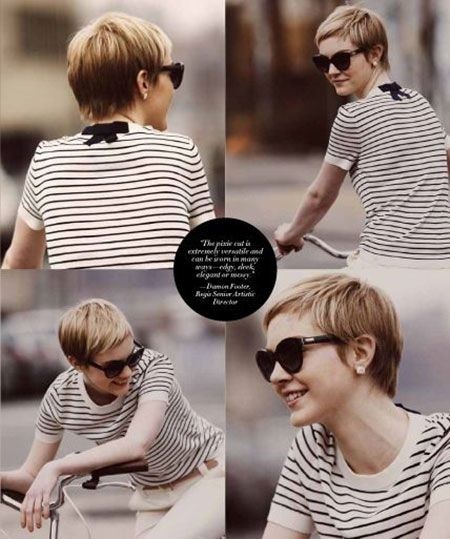 Although the very short hair may seem very tomboyish, there're still many women chose this hairstyle as their stunning hair look. You can add subtle fringe for a spot of feminine feel.
Short Pixie Haircut with Curls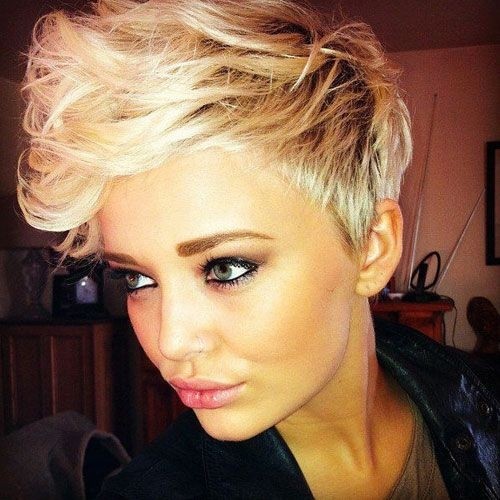 This cool hairstyle showed us how to get a fauxhawk look from a pixie cut. Keep longer layers at front and style them into bouncy waves while leaving the back and sides very short.
Short Pixie Haircut with Side Bangs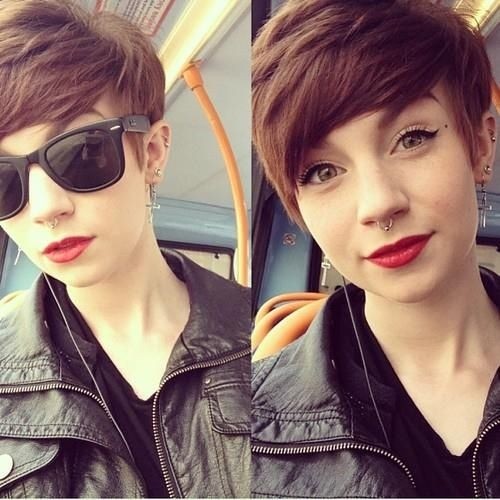 The short layered pixie cut looks trendy and fabulous with long side bangs. It is an ideal hairstyle for those girls with a wide forehead.
Short Straight Hairstyle for Thick Hair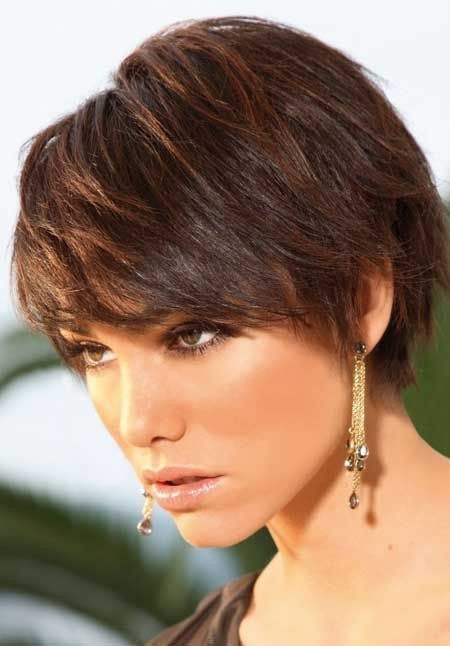 This great hairstyle is a perfect combination of thick hair and choppy layers. The whole look is updated by a few blond highlighted strands throughout.
Short Wavy Hairstyle for Black Hair 
This short wavy hairstyle reminds us of the glamorous retro 60s style. Some styling products may be needed to keep these bouncy waves in shape.
Short Wavy Hairstyle for Thick Hair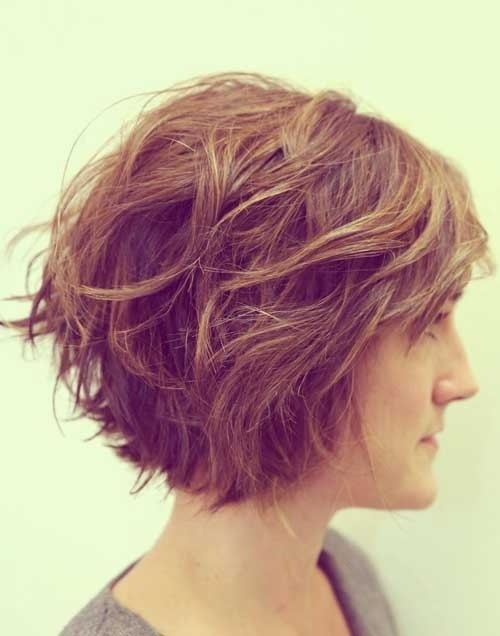 This is a very cute and pretty hairstyle for girls who would like to style their short hair into curls. It showed us a perfect way to keep them in control.
Stacked Bob Hairstyle for Thick Hair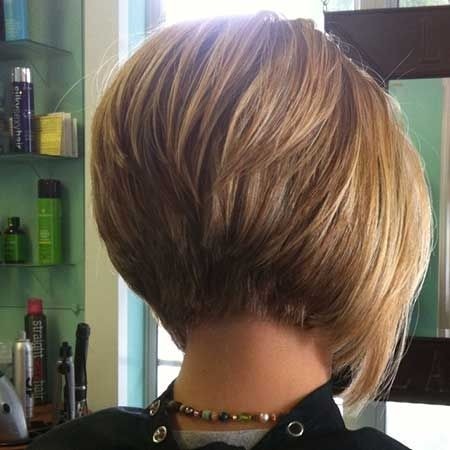 Stacked bob can work perfectly for women of all age groups. Its featuring graduated length will create a natural-chic look for the wearers.
Straight Bob Haircut for Thick Hair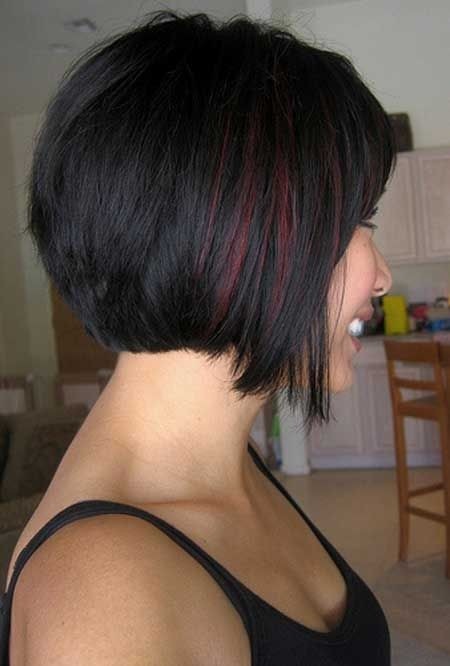 It looks wonderful to play peek-a-boo of red highlights in the black hair. It can also help to lighten up your skin tone at the same time.
Short Layered Hairstyle for Thick Hair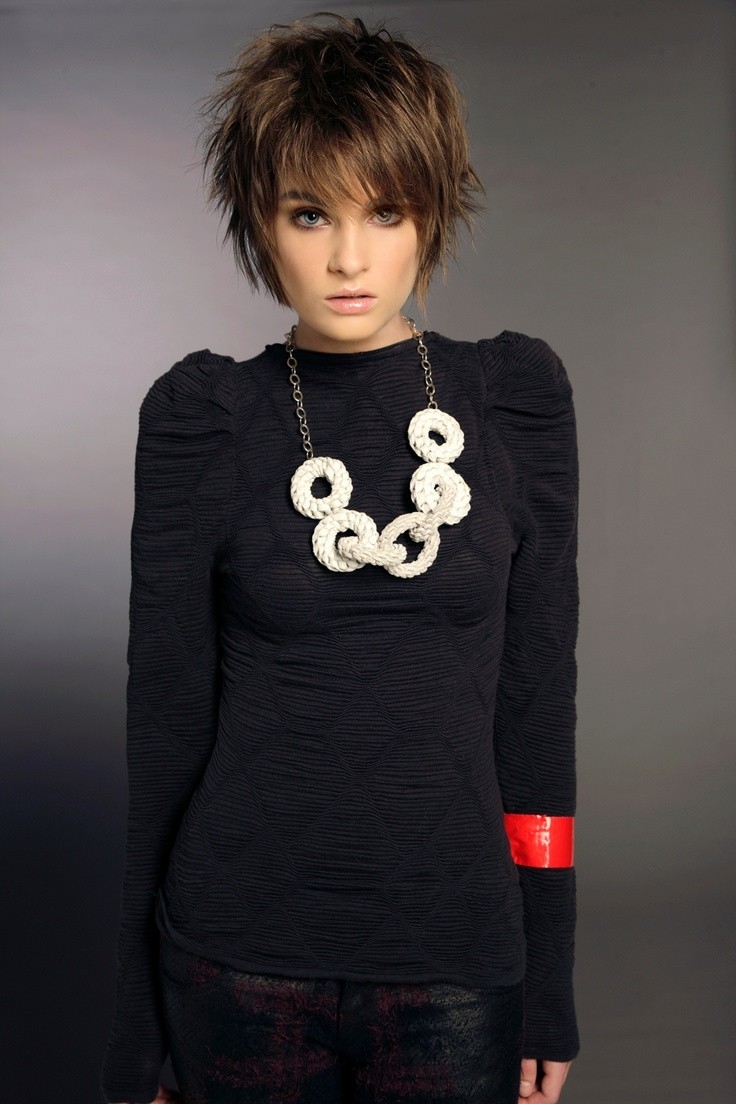 Choppy layers are the most effective way to update a short hair look. Their irregular cut ends will make you look contemporary and modern-chic.
You can find more (hairstyles for thick hair) on prettydesigns.com