22 Chicest Ways to Wear Flared Jeans
Hey, girls! The flared jeans have come back in trend for us and they will definitely become a hot hit this season. We have seen many top models wearing them on the runways. Do you like wearing flared jeans? They can remind us of the wild 70s' style and make you look very sexy with a short top. Check out 22 chicest ways to wear flared jeans in this post and find your favorite to copy!
Waist-length flared jeans are being a best way to put an emphasis on your beautiful curve. You can pair it with crop tops, T-shirts, sweaters and jackets as you like. To avoid looking overburdened, longer style clothes can be tucked in the flared jeans stunningly. When it comes to the footwear, you'd better to choose a pair of pumps which can elongate your silhouette in a gorgeous way.
White Top with Flared Jeans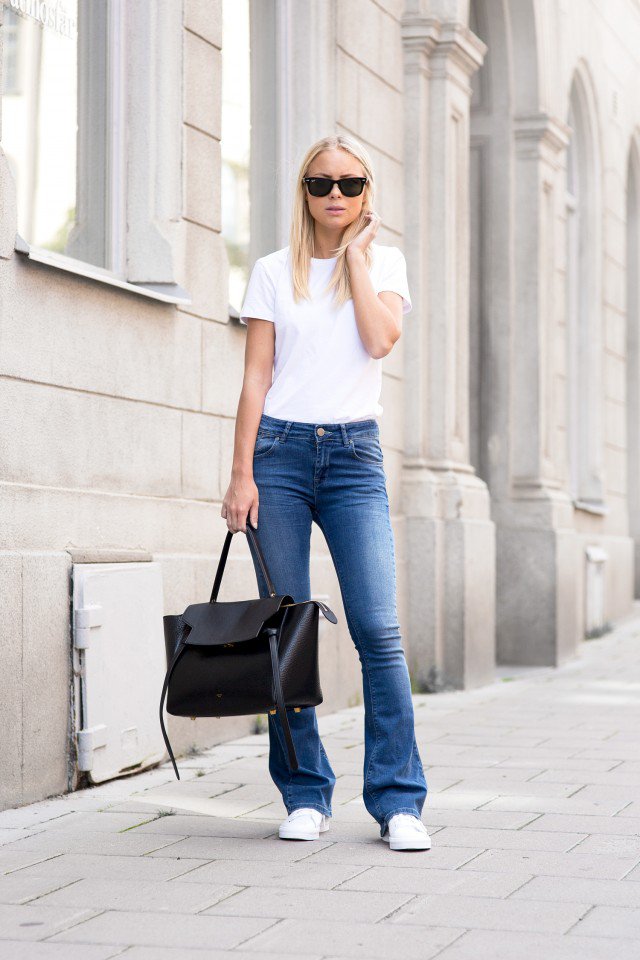 White Shirt with Flared Jeans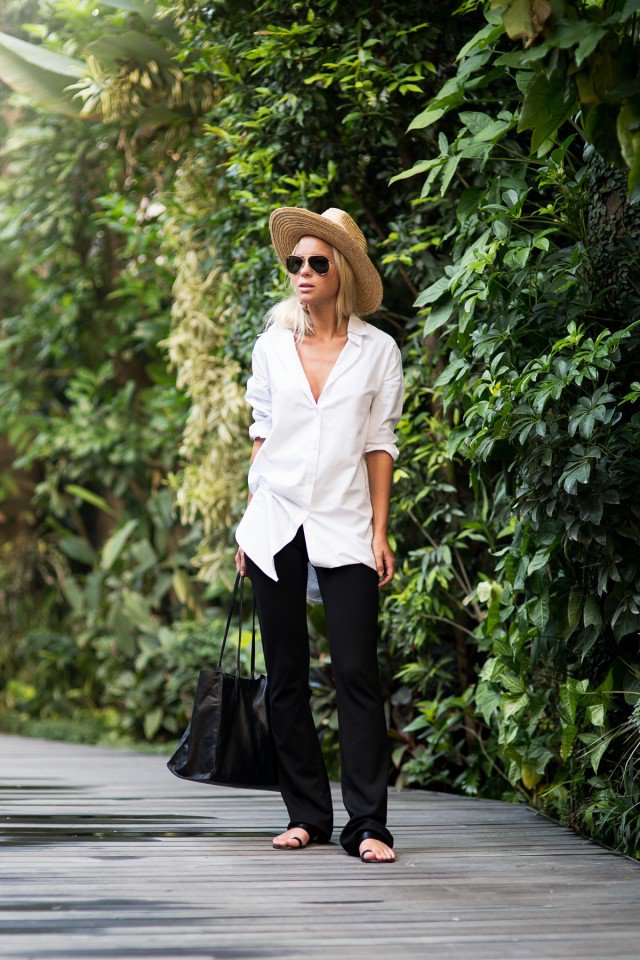 Striped Top with Flared Jeans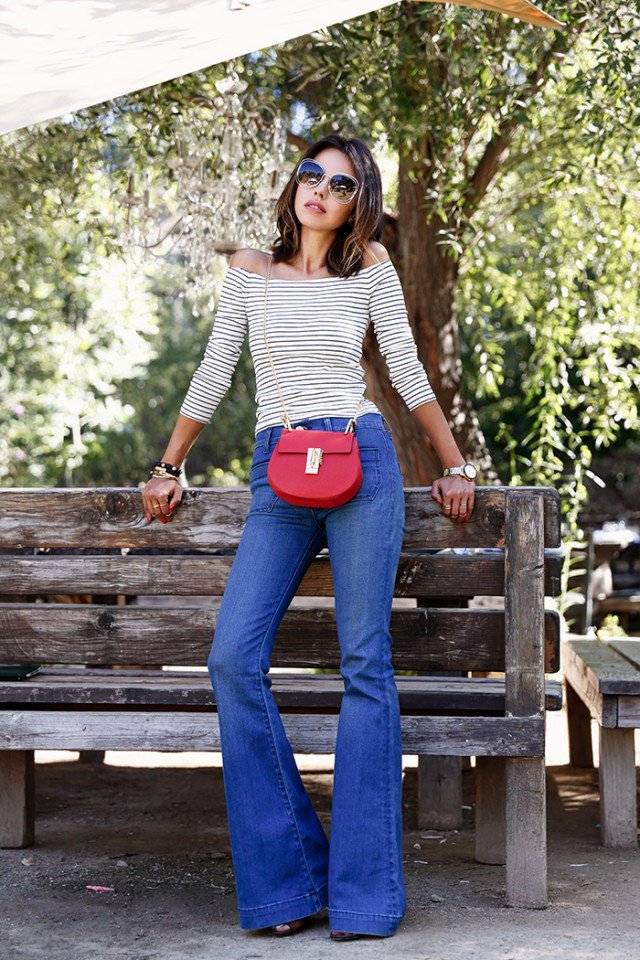 Red Shirt with Flared Jeans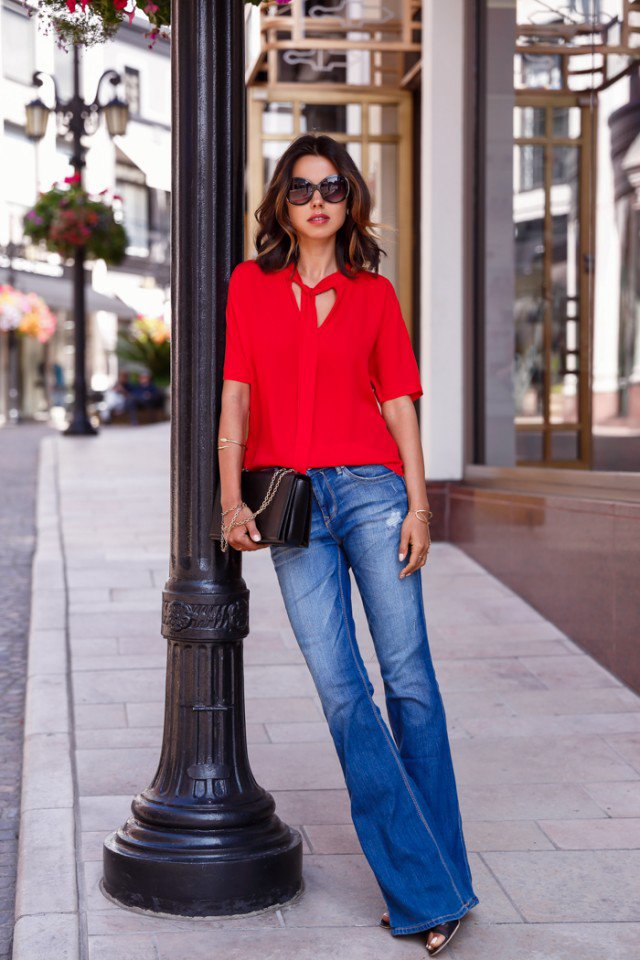 Red Jacket with Flared Jeans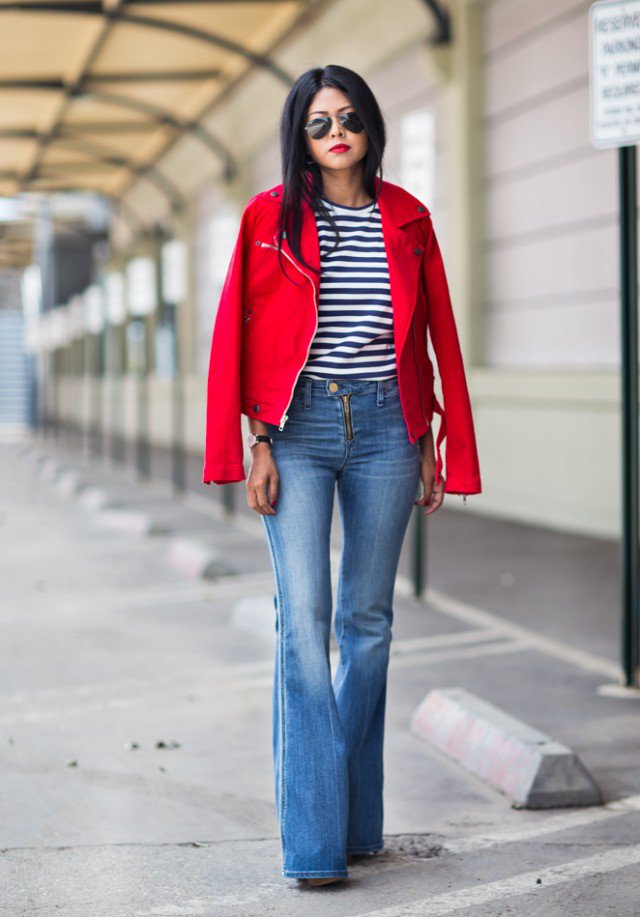 Purple Coat with Flared Jeans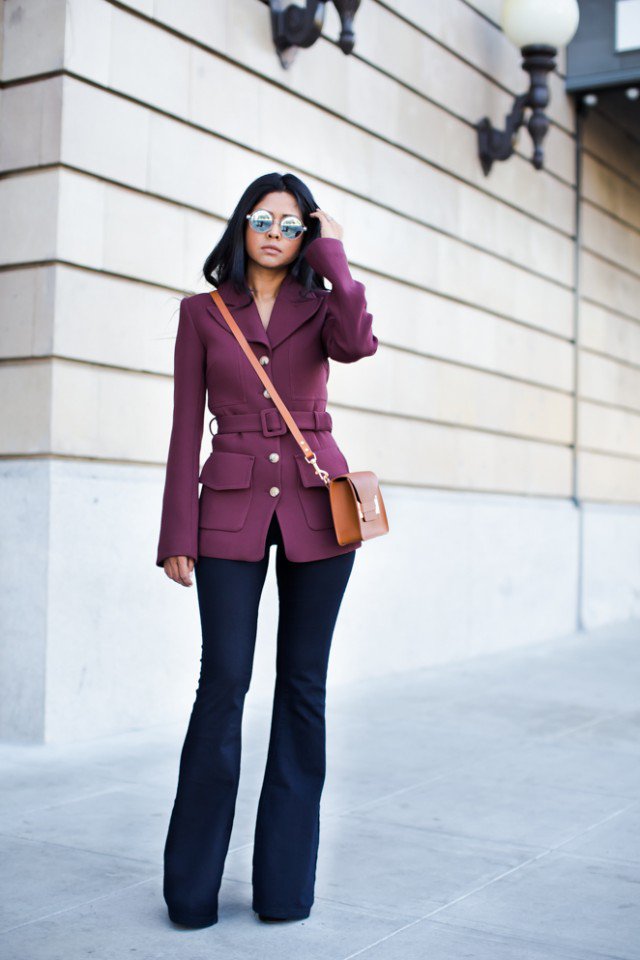 Print Coat with Flared Jeans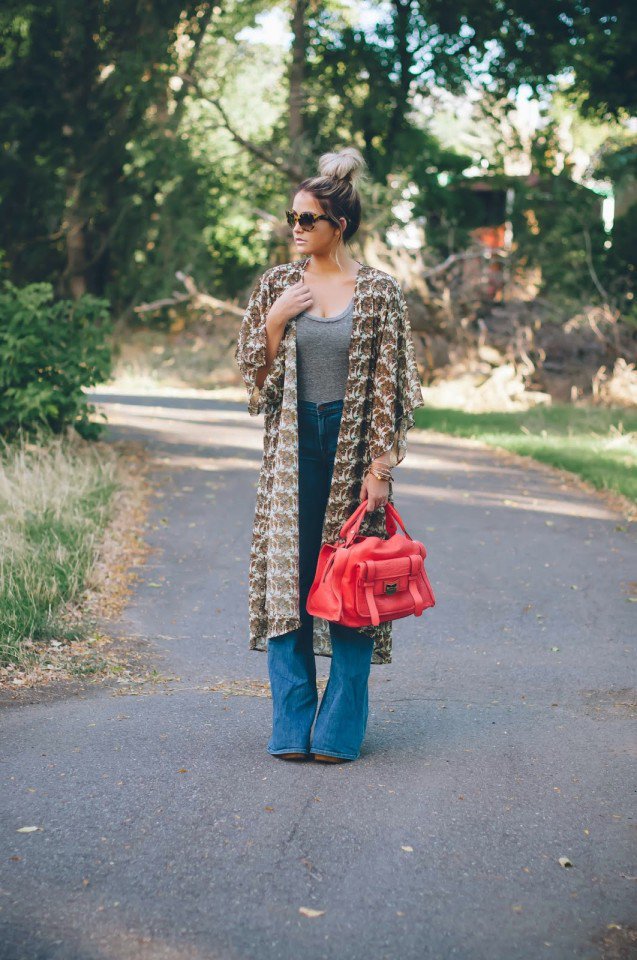 Nude Coat with Flared Jeans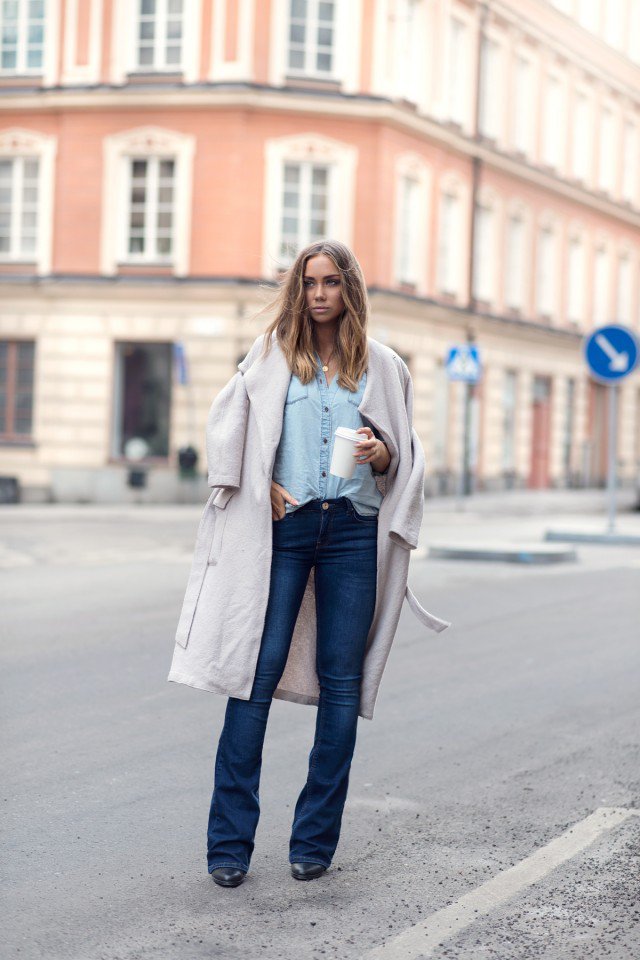 Trench Coat with Flared Jeans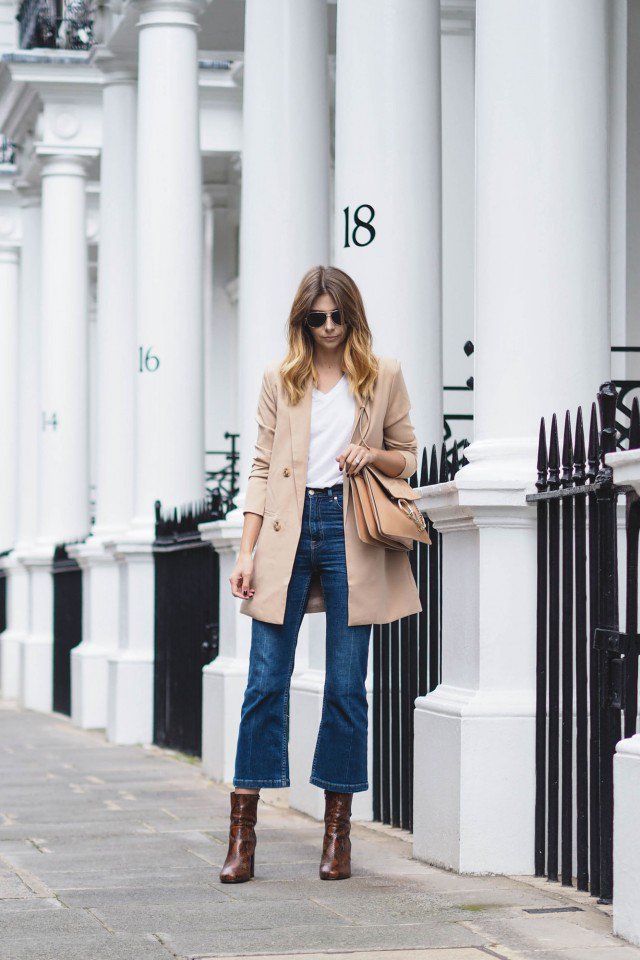 Grey Top with Flared Jeans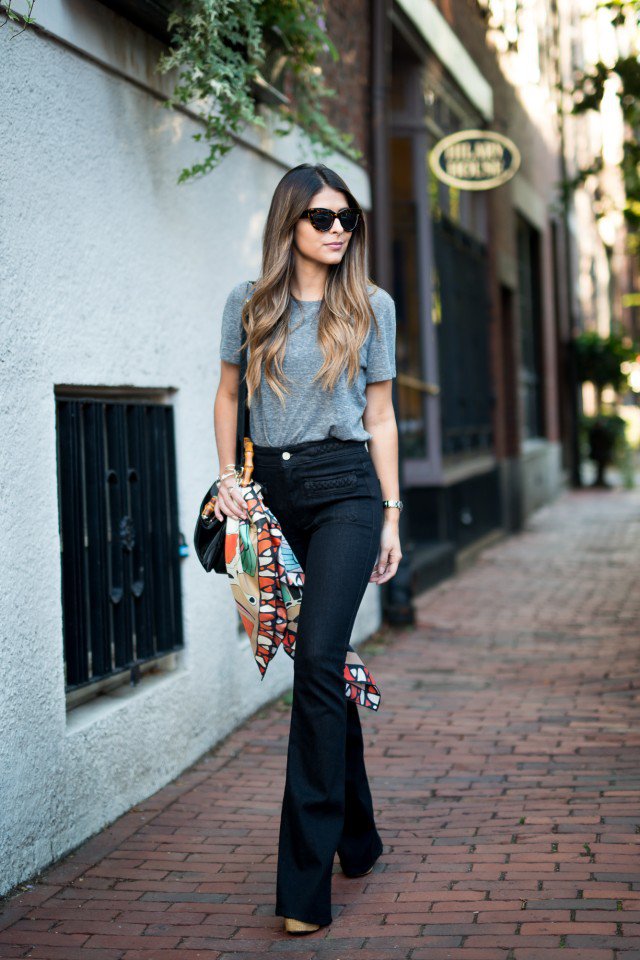 Grey Top with Flared Jeans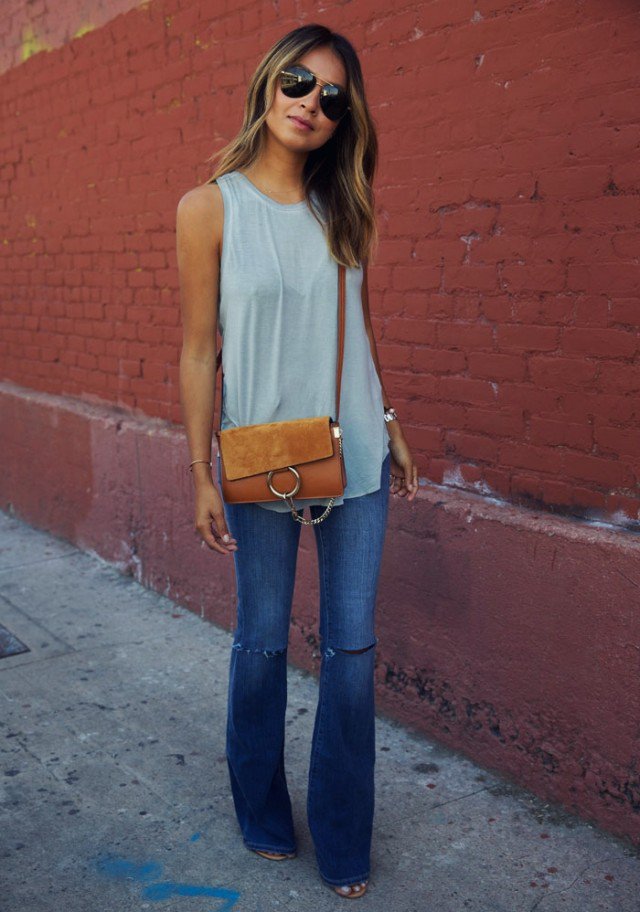 Green Coat with Flared Jeans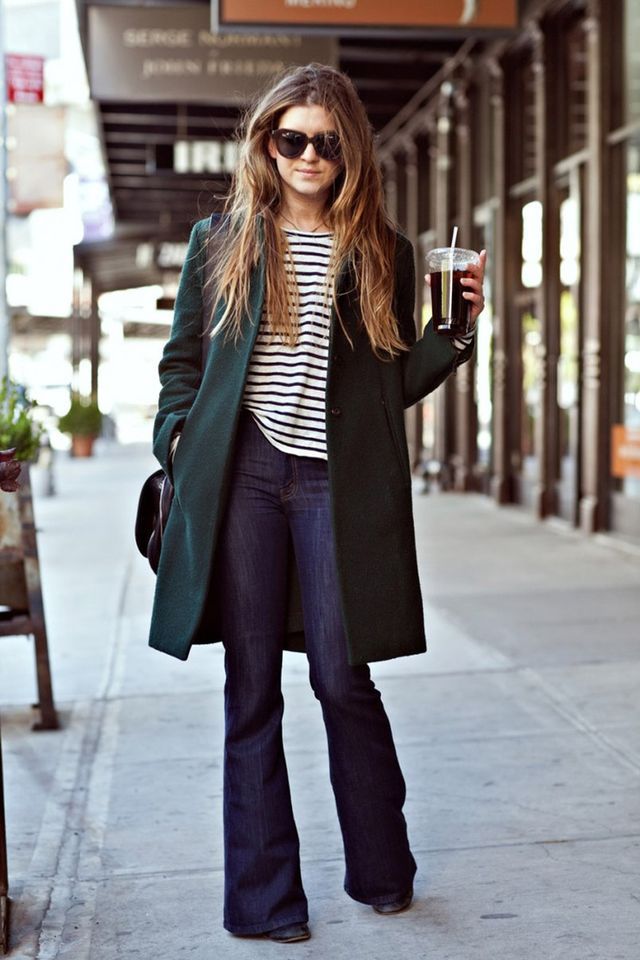 Denim Shirt with Flared Jeans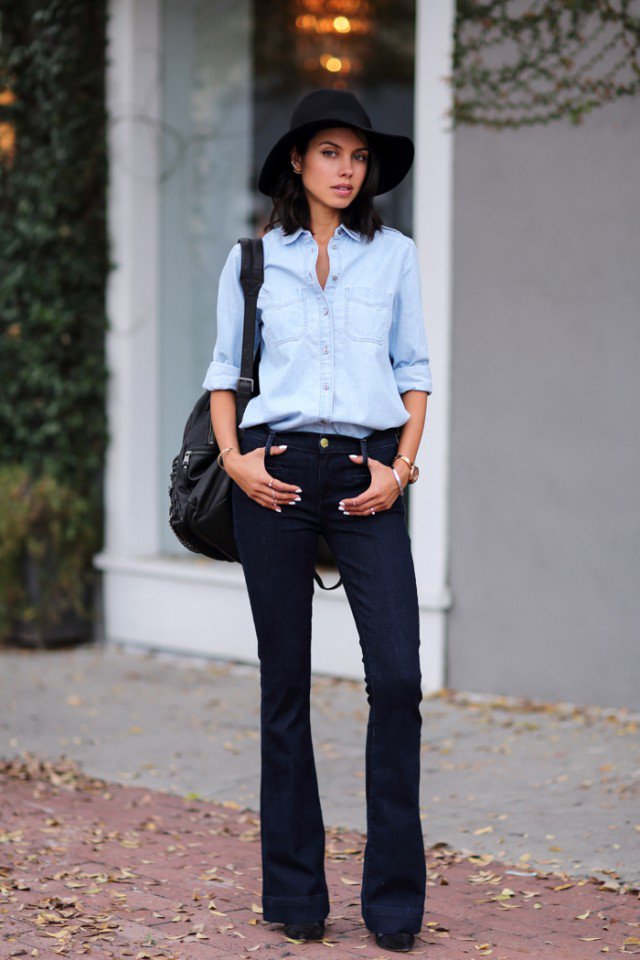 Denim on Denim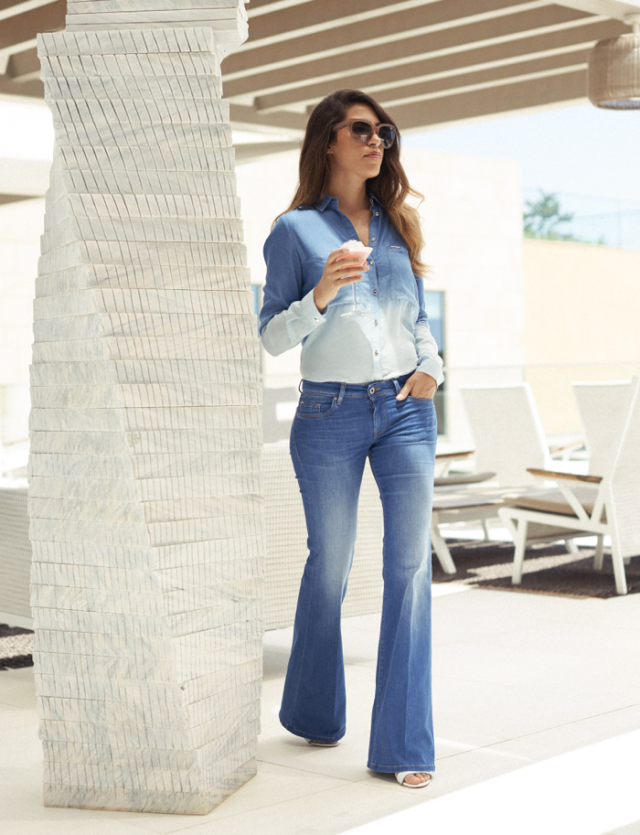 Checkered Blazer with Flared Jeans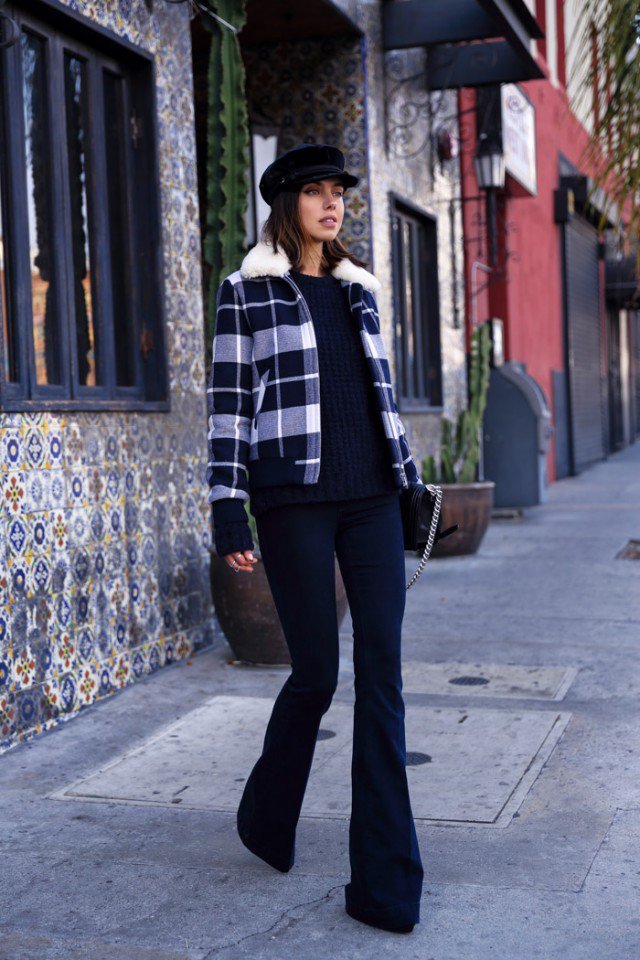 Checked Blazer with Flared Jeans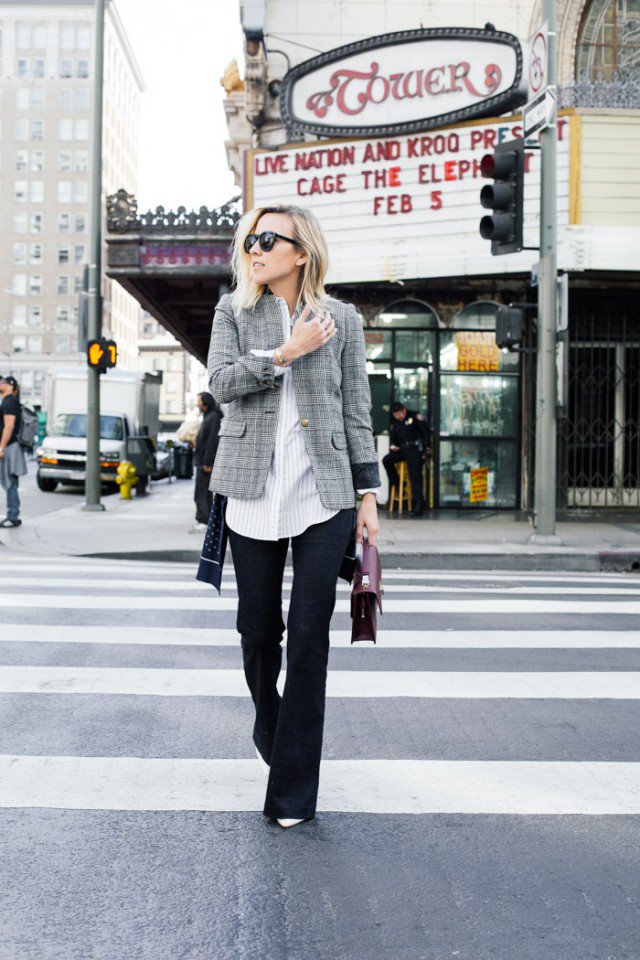 Black Top with Flared Jeans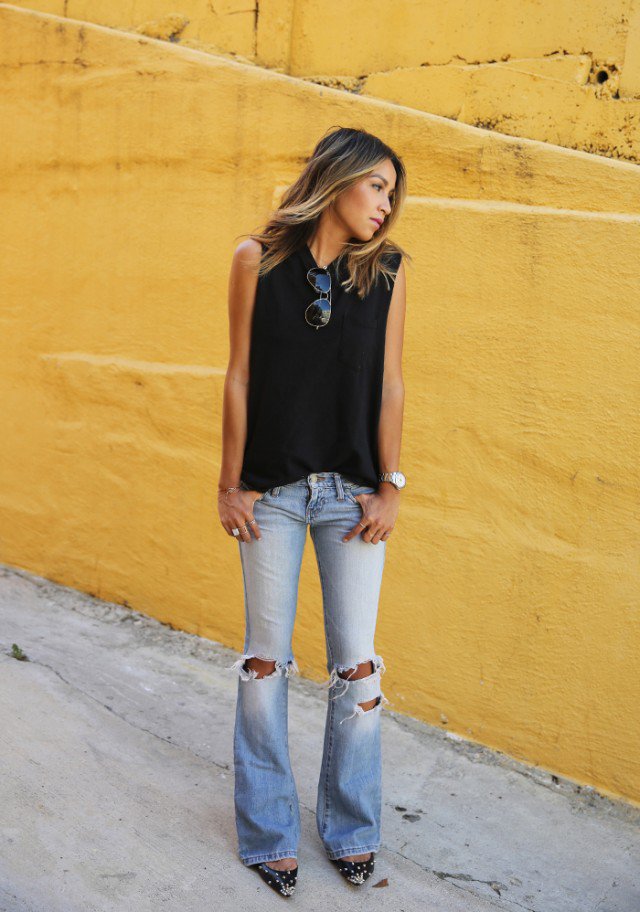 Black Leather Jacket with Flared Jeans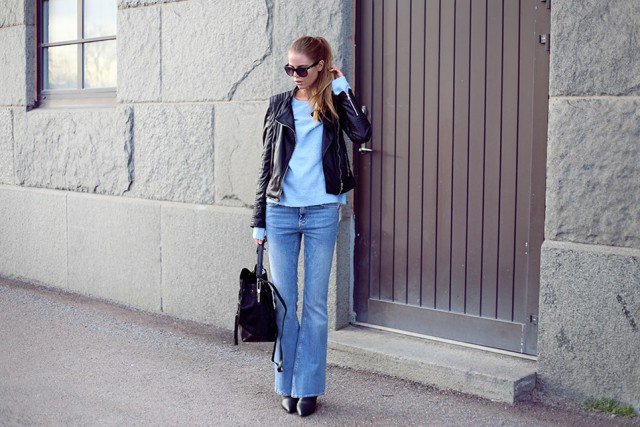 Black Coat with Flared Jeans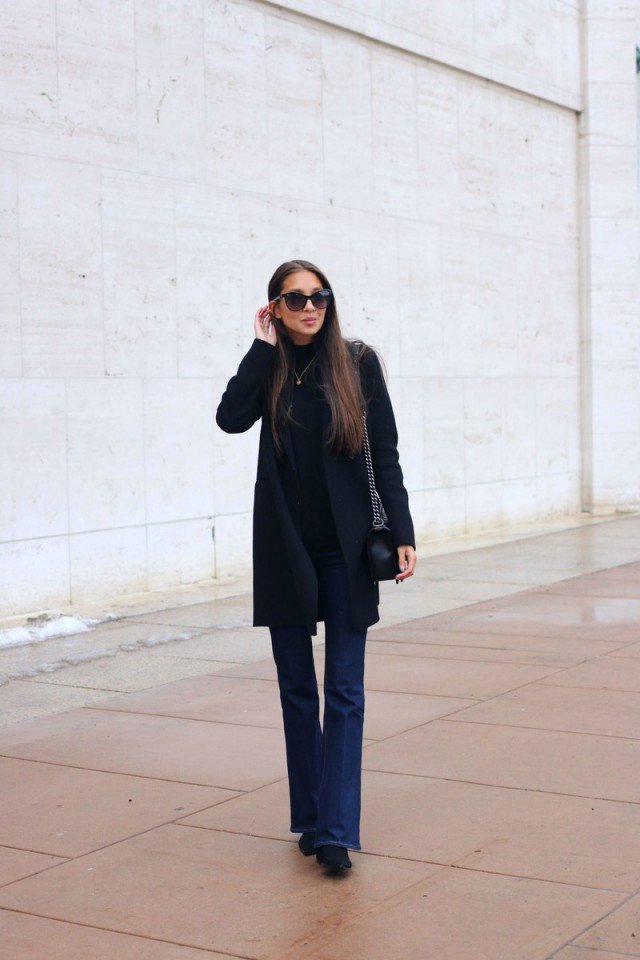 Black Cape Coat with Flared Jeans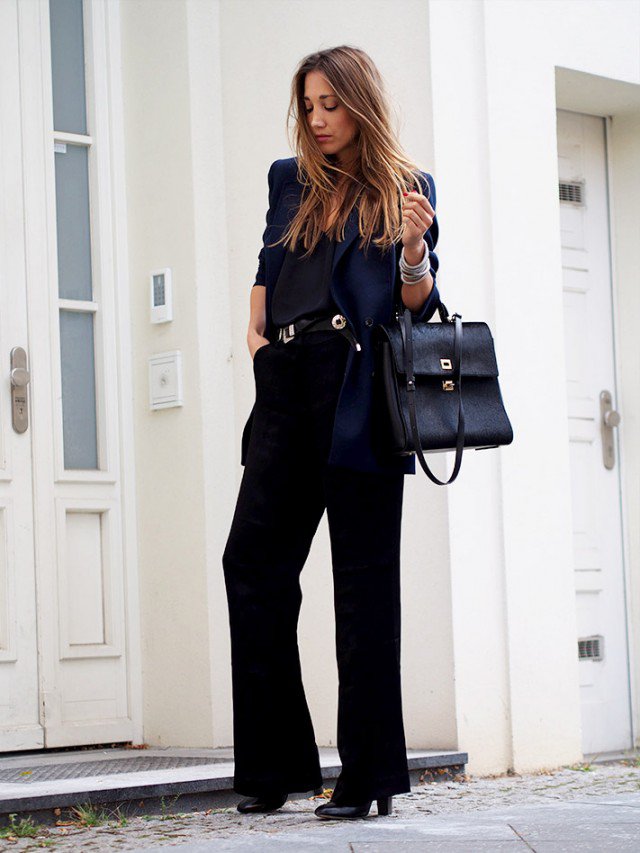 Black Blazer with Flared Jeans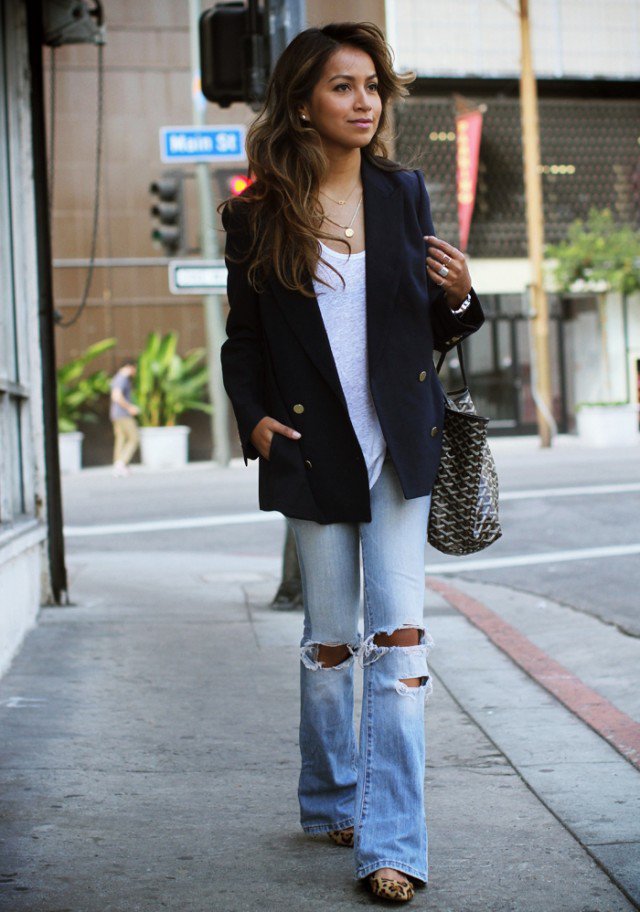 Beige Coat with Flared Jeans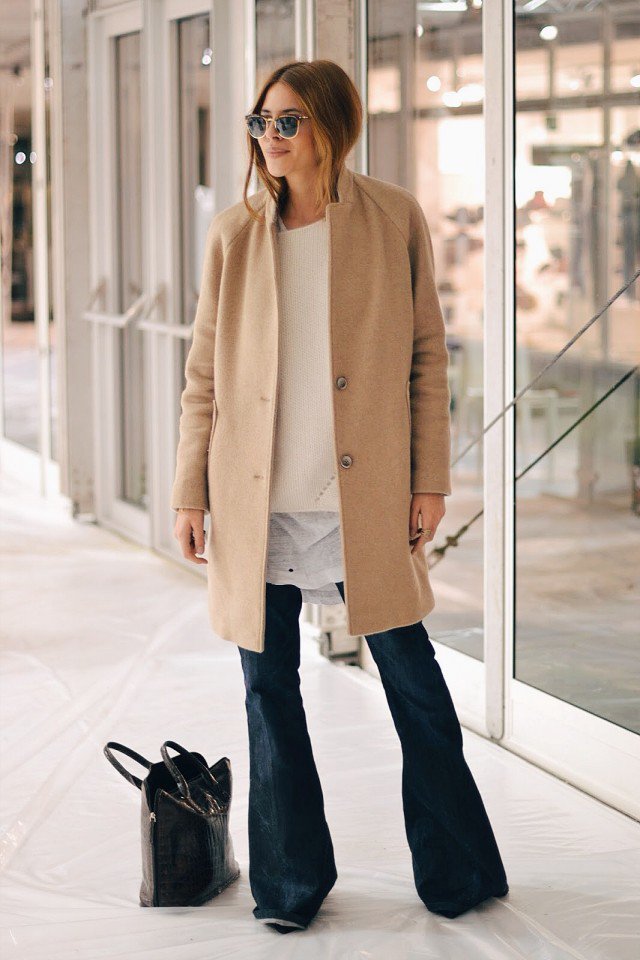 You can find more (flared jeans) on prettydesigns.com