22 Flattering Hairstyles for Round Faces
Do you want to get a totally new hairstyle this season? If you are a girl with round face shape, we've got 22 flattering hairstyles for you in this post. All of them will help to reduce the roundness of your face and create an oval-like shape. You can choose from a short curly bob, a layered pixie cut or a medium hairstyle. Follow with our great pictures below and be ready to get inspired!
Blunt Bob Hairstyle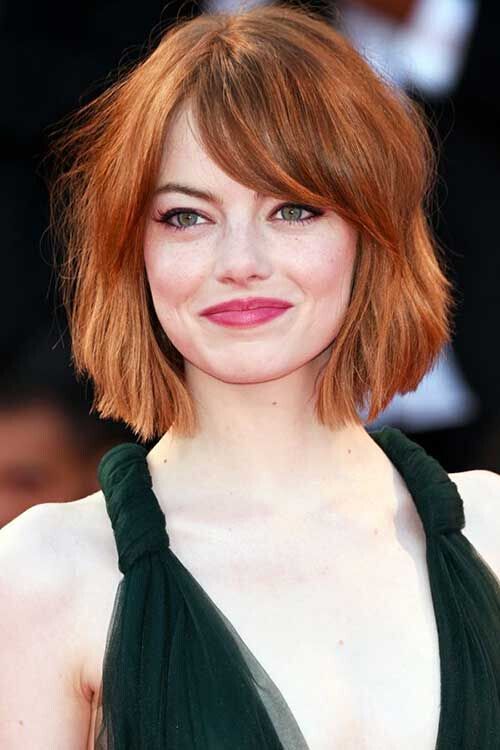 The blunt cut bob looks so pretty and cute on a round face shape. It sits beautifully on the shoulders and can be paired with all kinds of outfits.
Casual Long Straight Hairstyle with Bangs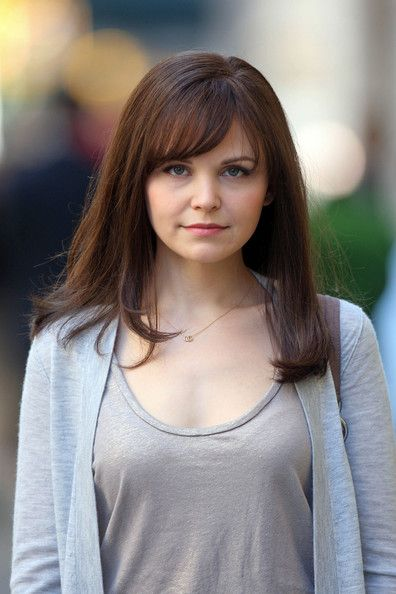 The long hair is to be considered as the most beautiful hairstyle in the world. It can work for any hair type and look great on all face shapes.
Emma Stone Medium Straight Bob Hairstyle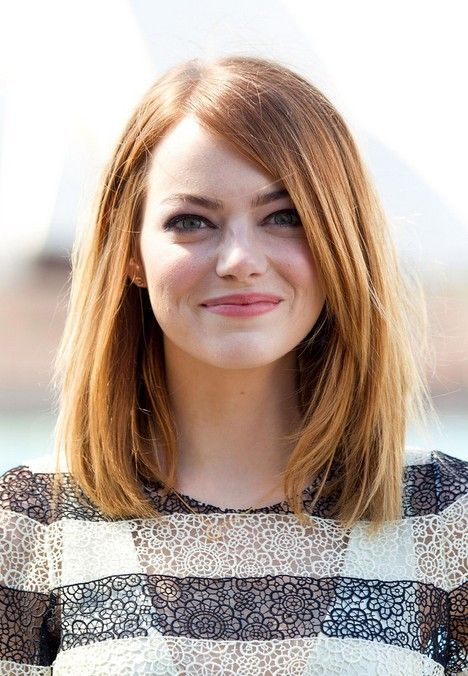 It looks fabulous to wear a long bob haircut on straight hair. The soft, blond tresses make this shoulder-length hairstyle look so flattering with her light skin-tone.
Ginnifer Goodwin Short Black Haircut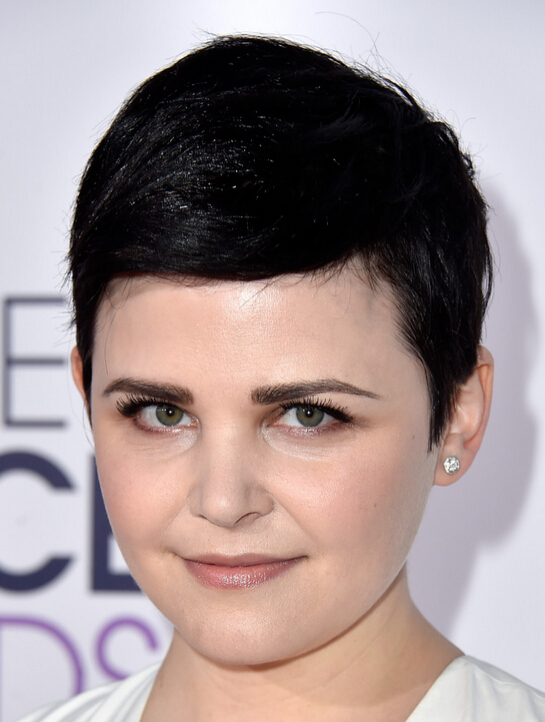 The cool super short hairstyle looks quite impressive on raven black hair. Its layered top is being able to create an oval-like shape for the face.
Ginnifer Goodwin Short Wavy Hairstyle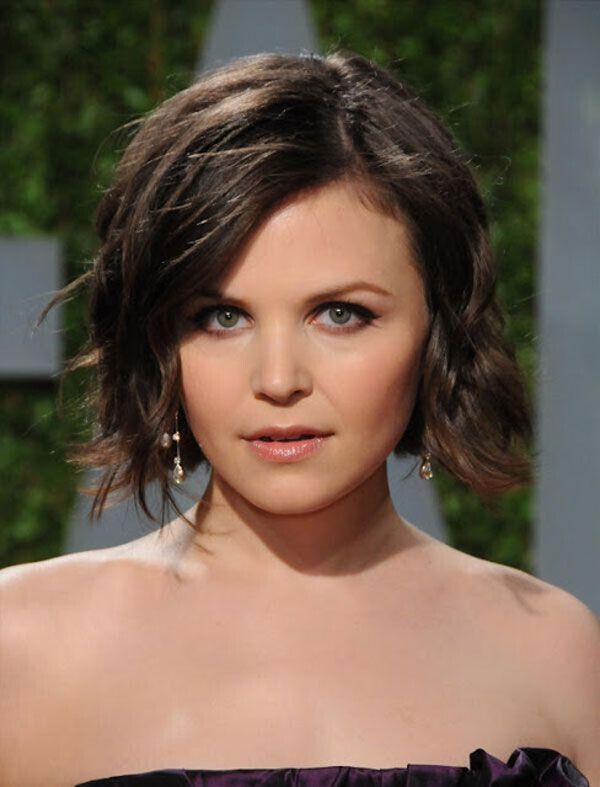 For those girls who have a round face shape, you can style the front layers out of the face when you are about to get a curly bob hairstyle this summer.
Gretchen Mol Short Wavy Hairstyle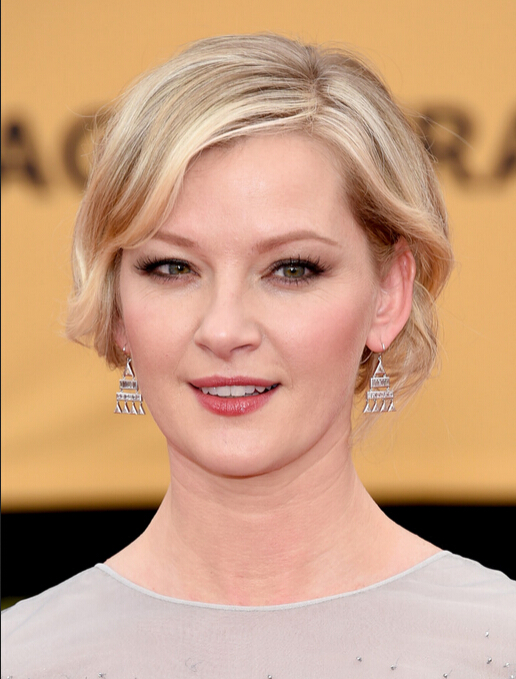 The short wavy bob hairstyle looks extremely charming on blond ombre hair. The long front layers are styled into soft lines to diminish the round curves.
Heidi Klum Blonde Bob Hairstyle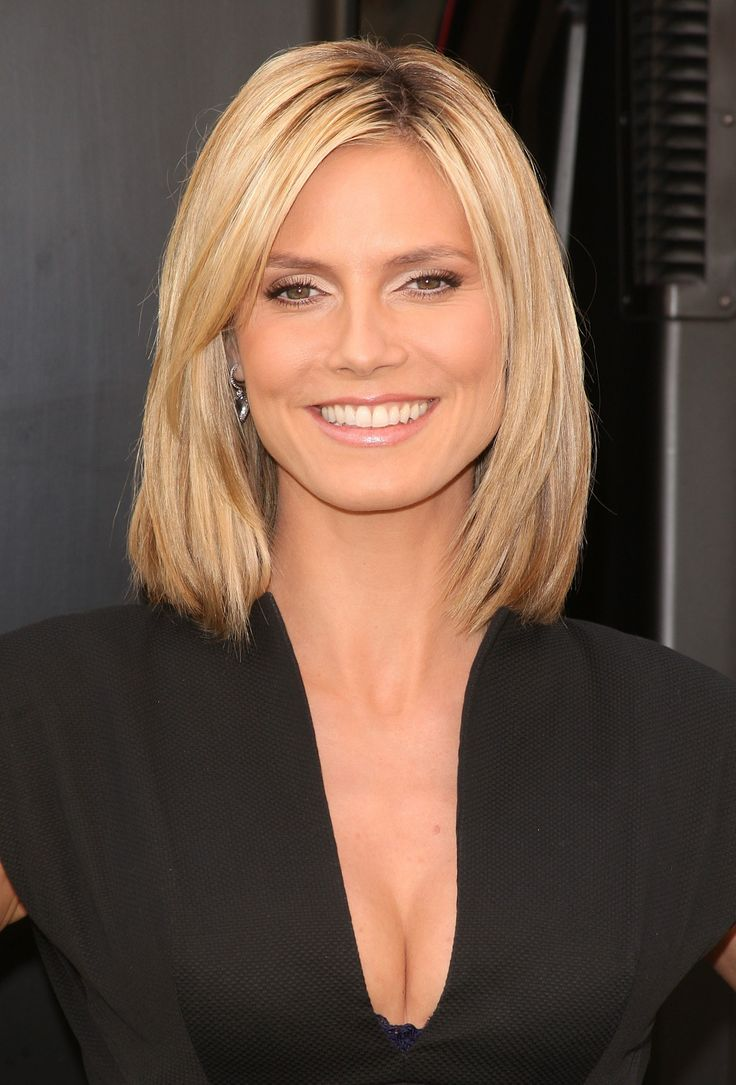 The fabulous long bob can be tapered to suit any face shape for women. It is being a great choice for our everyday hairstyles.
Kylie Jenner Black to Brown Ombre Hairstyle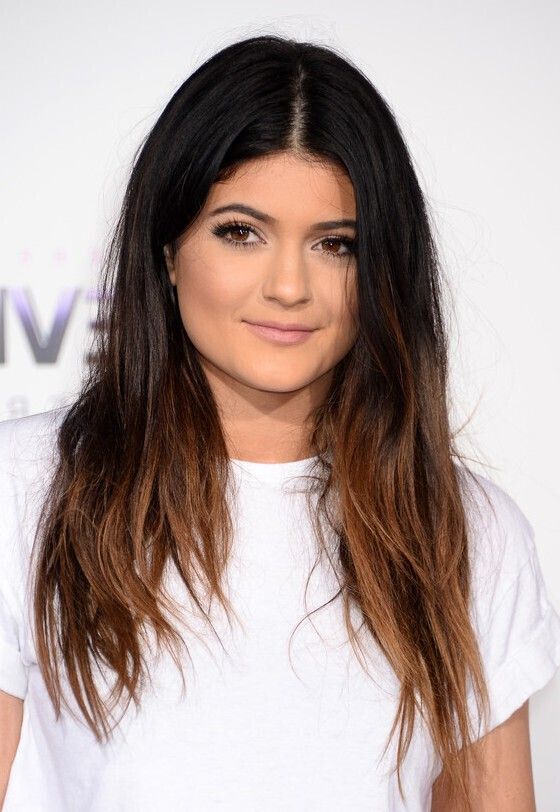 There're many different ways to cut layers for a long hairstyle. If you have a round face shape, you'd better style them into a flattering face-framing shape.
Long Wavy Hairstyle with Braided Headband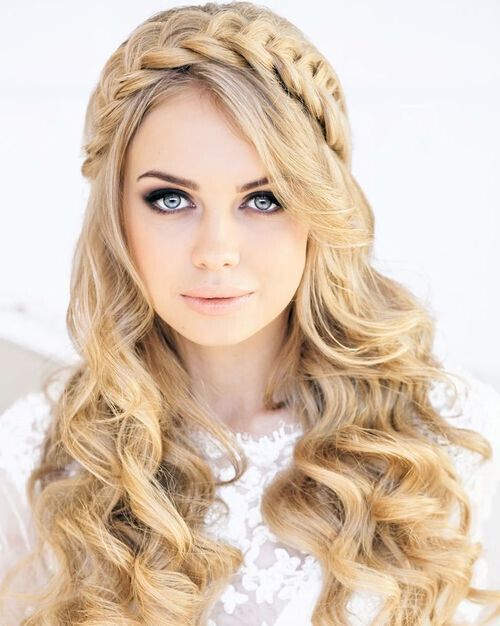 It is an easiest way to increase glamor factors greatly for your long wavy hairstyle with braiding details. Besides, the braided headband can also give a better control to your hair.
Long Wavy Hairstyle with Piecey Bangs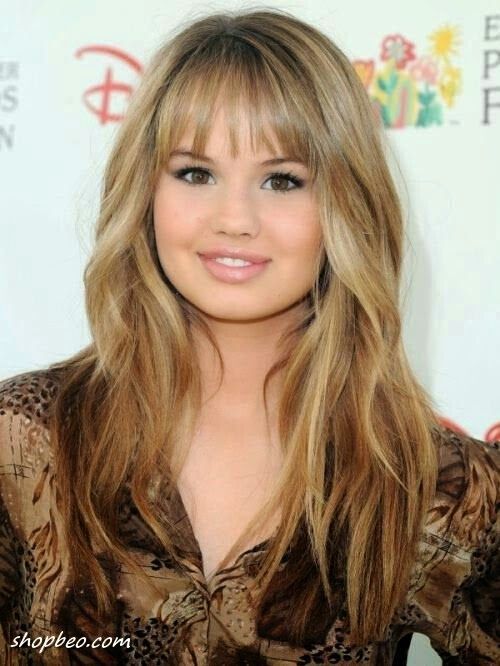 The long layered hairstyle will look beautiful with piecey bangs for a round face shape. It will work greatly on both straight hair and wavy hair.
Maggie Gyllenhaal Short Haircut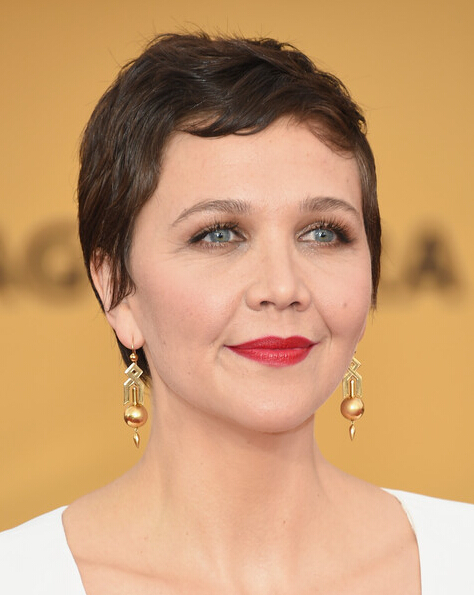 This short haircut looks formal with subtle bangs over the forehead. Its super short length and deep side parting make this hairstyle a perfect option for women over 40.
Medium Straight Bob Haircut with Side Bangs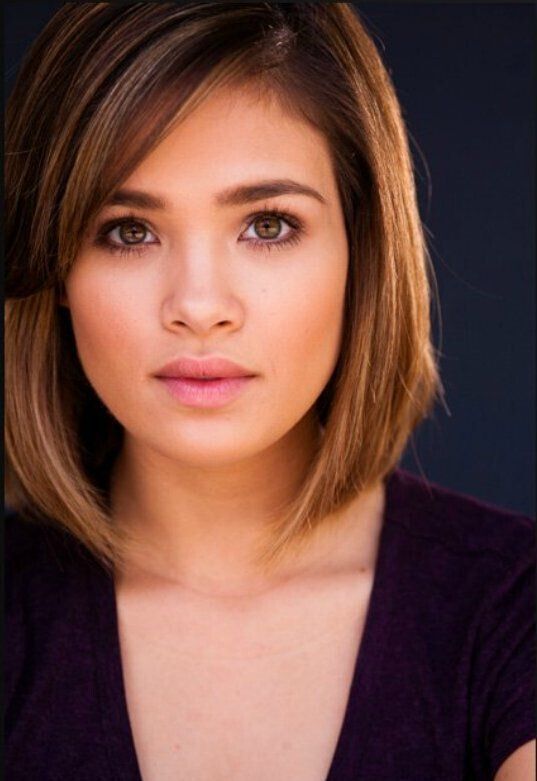 It is a great idea to have a long straight bob haircut this summer. The angled front layers will help to reduce the roundness for your face.
Medium Straight Haircut for Fine Hair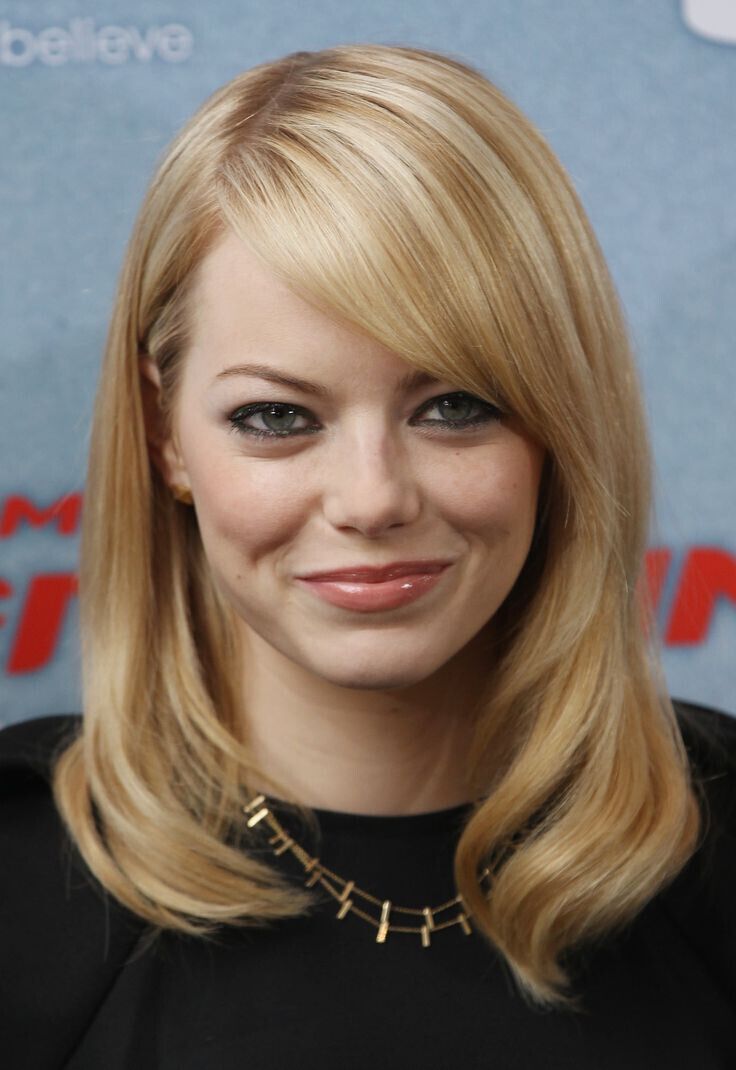 It is a great idea to style the ends into soft curves for a mid-length hair. The stylish side bangs will make this hairstyle suit for any face shape.
Michelle Williams Short Pixie Haircut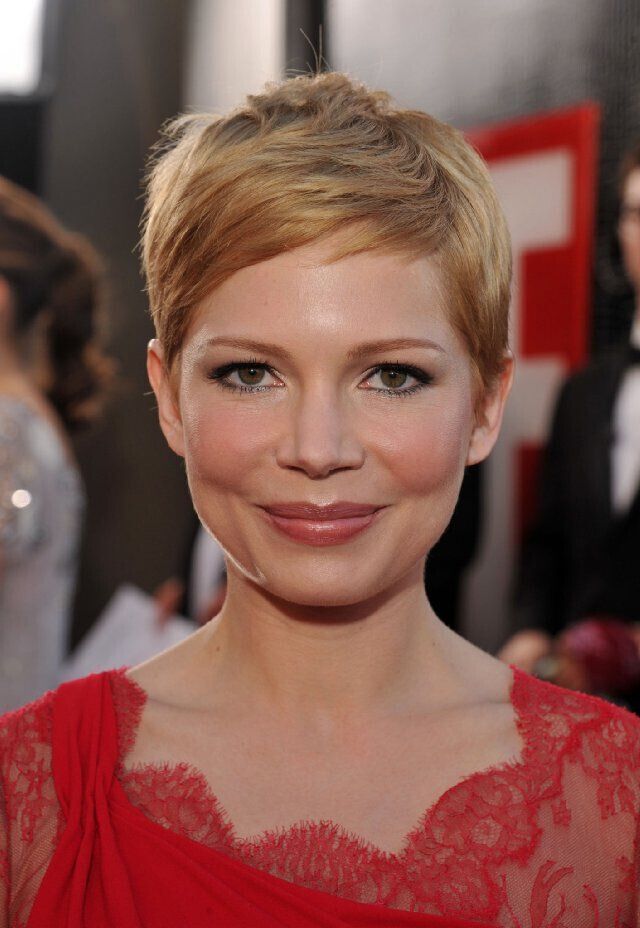 The cool short pixie haircut can also look fantastic on a round face. Keep longer front layers and style them towards one side.
Rita Ora Short Blond Hairstyle for Thin Hair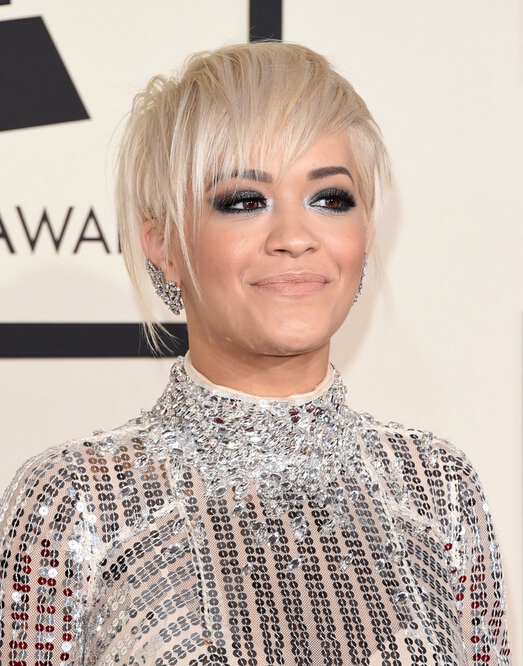 This fabulous short blond haircut is featured with longer length layers blending into piecey bangs upon the face. They will help to balance out a round face shape beautifully.
Short Curly Hairstyle for Round Face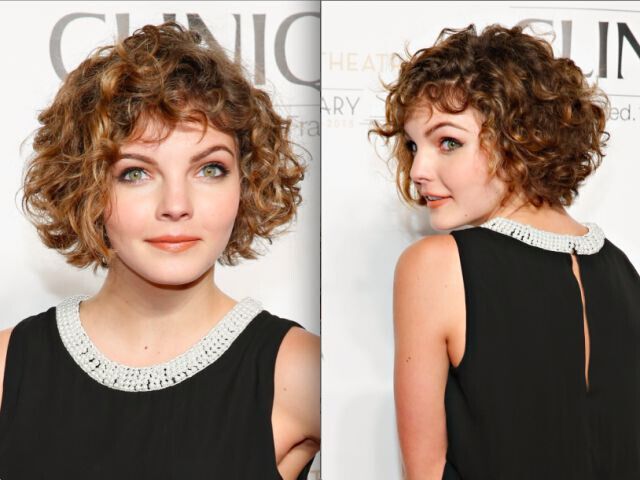 The short bob hairstyle will have a voluminous shape when styled with tight curls. You will have to avoid extra wideness on sides if you own a round face shape.
Short Wavy Bob Hairstyle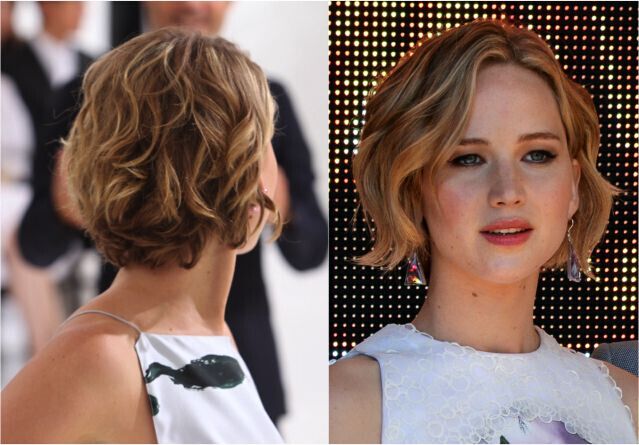 The secret to wear a curly bob hairstyle for a round face is to define a straight blunt cut line at the bottom. You can also keep long side bangs to create a better shape for your face.
Short Wavy Hairstyle with Side Bangs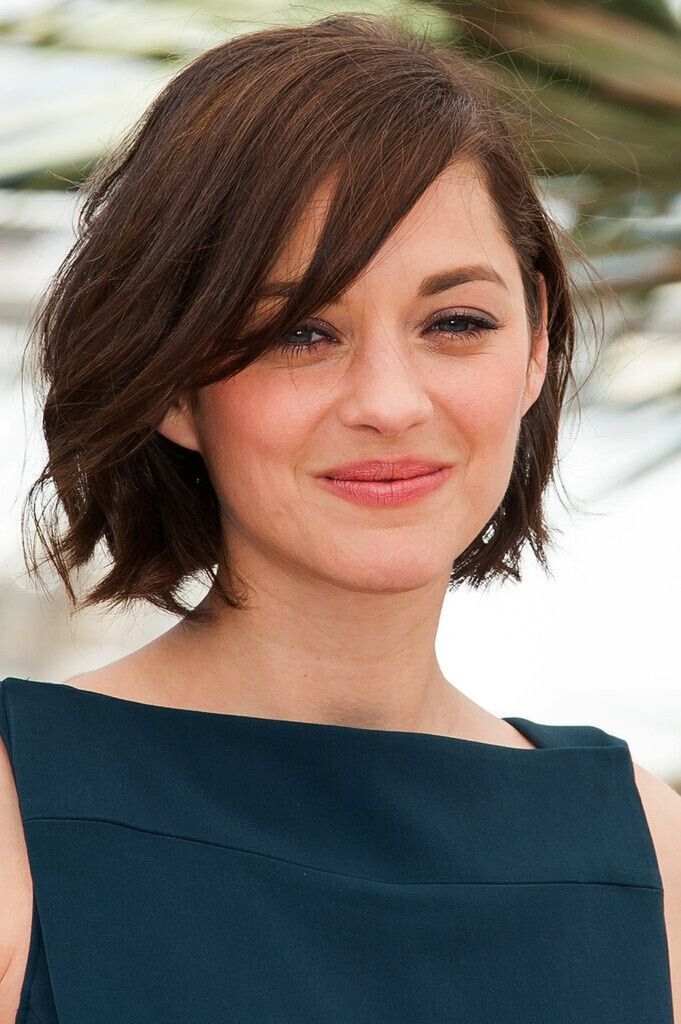 This is an impressive way to wear a short bob haircut for loose curls. It looks so great on the medium brown colored hair with side swept bangs.
Straight A-line Bob Haircut for Girls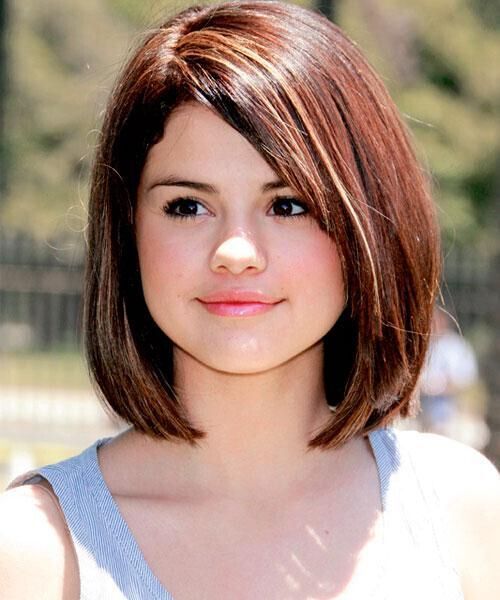 It is an effective way to add some blond highlights into your hairstyle and they will help to create a face-contouring shape when placed around the face.
Willa Holland Short Wavy Bob Hairstyle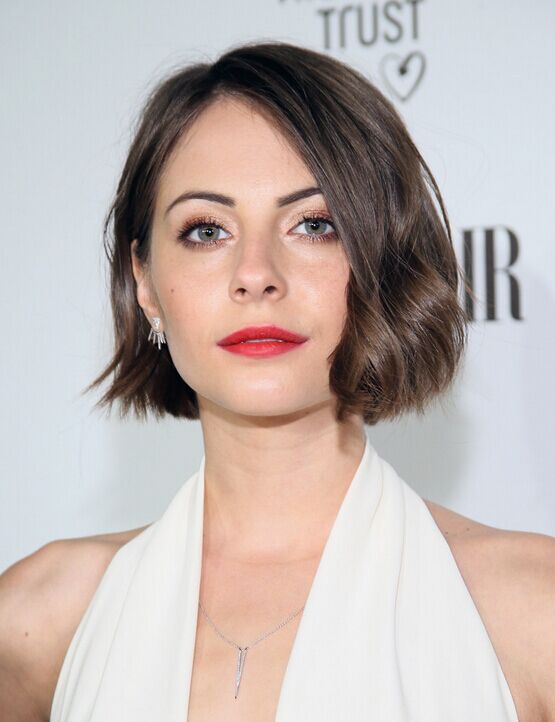 The short bob hairstyle has gone through so many amazing changes for women. And this time, it looks really wonderful on slightly wavy hair with a round face.
Zendaya Coleman Cute Short Bob Haircut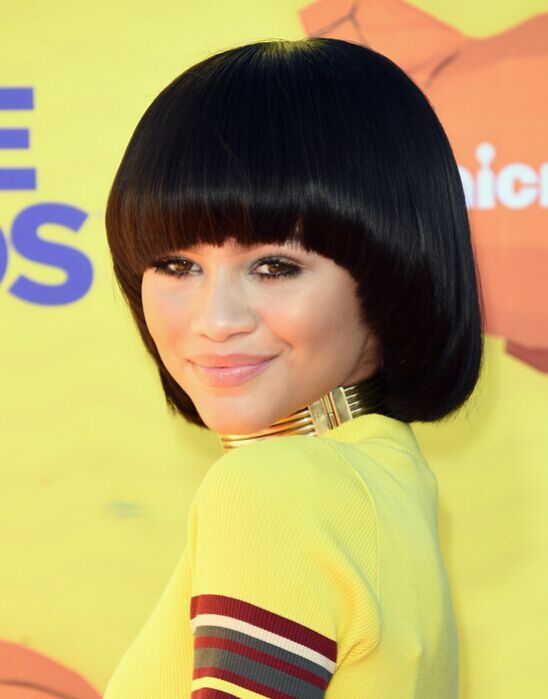 The classic bowl cut will be a great choice for those girls who want to have a vintage styled hair this summer. It can create a clean and sharp line around the round face.
You can find more (hairstyles for round faces) on prettydesigns.com