36 Celebrity-Approved Hairstyles for Women Over 40
I bet every woman would want to look beautiful even when they are over 40. Whether you are having short hair, medium hair or long hair, there is always one hairstyle to make you look fresh and youthful. You can take a good try at the classy bob haircut, as well as one medium layered hairstyle. They will look perfect on both straight hair and wavy hair. Today, let's take a look 36 celebrity-approved hairstyles for women over 40 and find one favorite!
Gina Gershon Short Wavy Hairstyle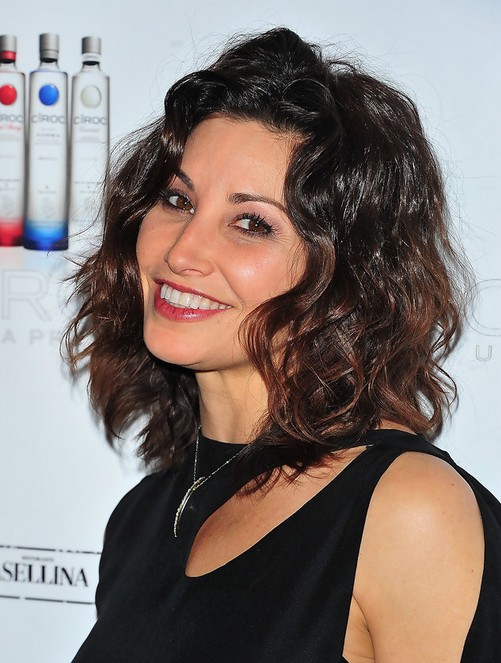 The flattering mid-length hair is to be considered as one of the best hairstyles for aged women. You can define it with soft waves for a very charming look.
Willow Bay Straight Bob Haircut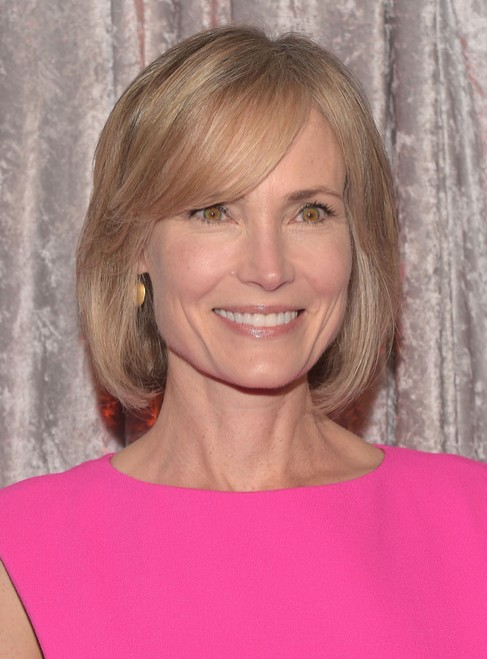 The classic bob hairstyle is definitely being an ideal option to create an appropriate look in any occasion. And it can work perfectly on all hair types.
Vera Farmiga Short Curly Bob Hairstyle
This fabulous curly bob is cut with the wonderful length just below the chin. The long side bangs are styled with lovely twists out of the face.
Stylish Medium Curly Bob Hairstyle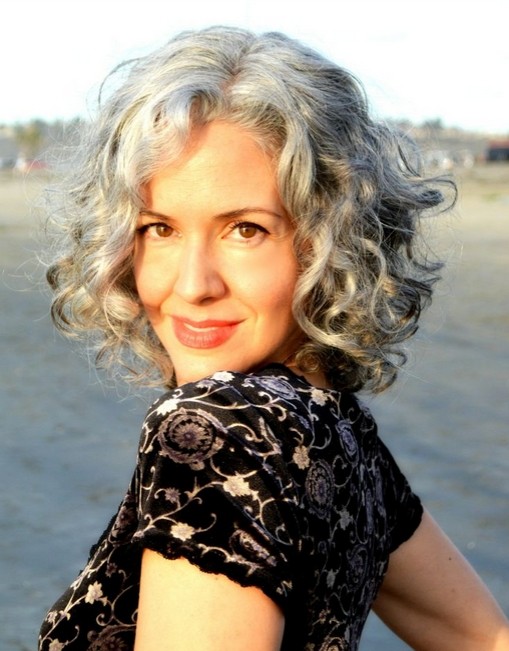 It is a great idea to style your mid-length hair with loose curls. This time, you can give your hair a totally different color for an impressive style.
Stacked Bob Haircut for Thick Hair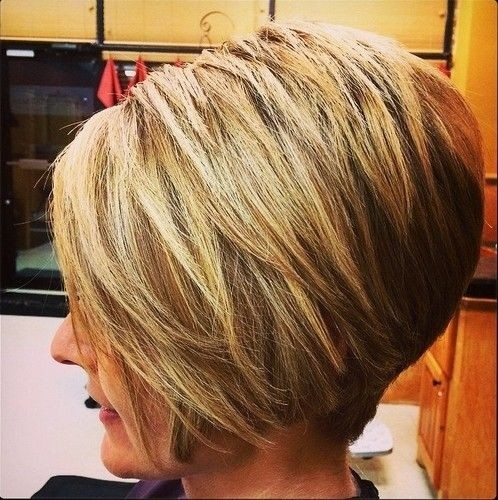 The cool stacked bob hairstyle will give an ultra-modern look for women aged 40. It is cut into the nape with graduate length layers at the back.
Short Pixie Haircut for Curly Hair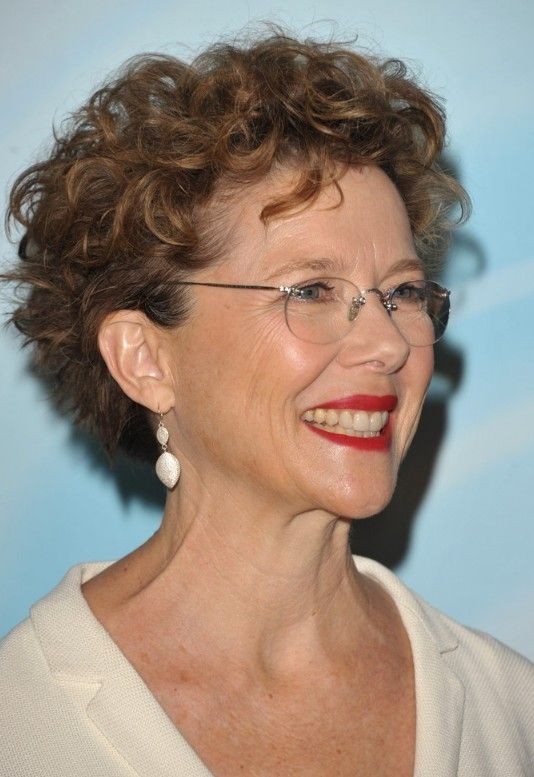 The short curly hairstyle will look extremely cute and fun for aged women. It is also an ideal look for those girls who are born with natural curls.
Short Layered Hairstyle for Women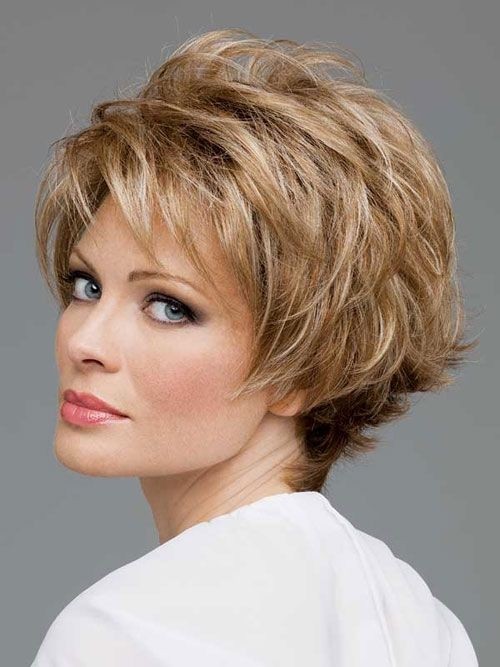 The short hair is always to be a good choice if you want to look fresher and younger. There are many ways to have a short haircut like jag cut, razor cut and you can choose which one will look best on you.
Short Layered Haircut with Wispy Bangs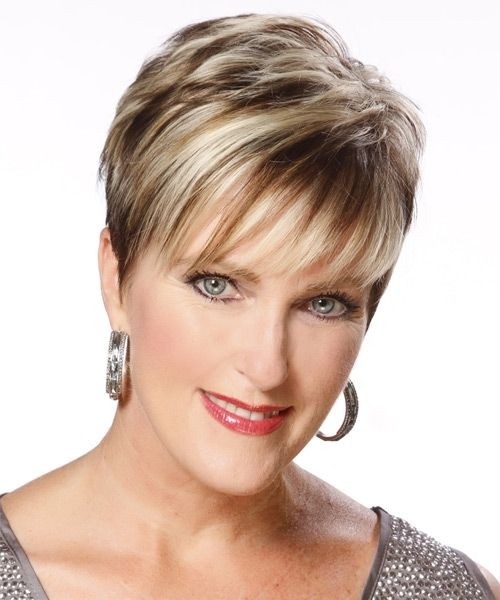 It is great to experiment different shades of blond with a short layered haircut, which will create a wonderful peek-a-boo look for your short hair.
Short Haircut Idea for Women Over 40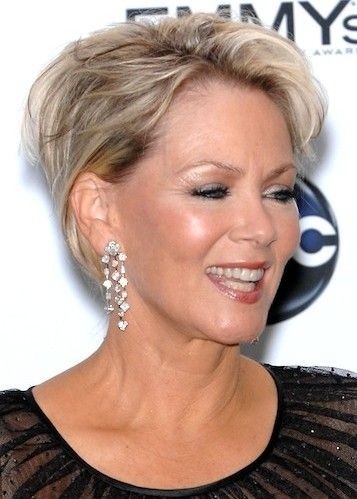 The short hairstyle will still look great on thin hair. It is being a perfect choice for a casual everyday look.
Short Bob Haircut for Blond Hair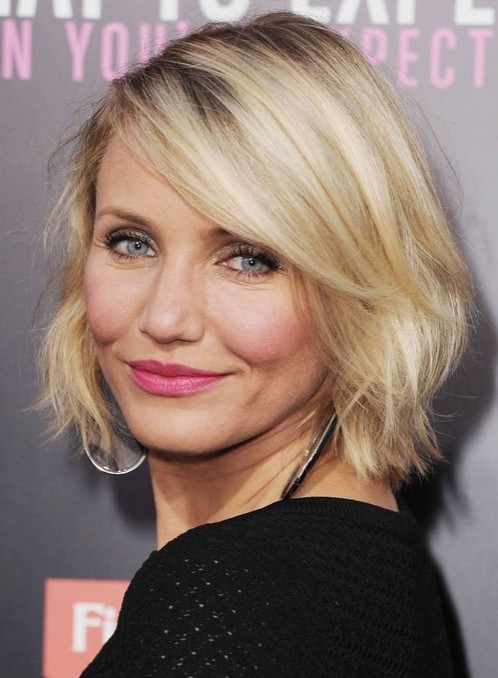 The curly bob hairstyle will help to solve out a thin hair for women over 40. You can also add long side bangs for a more flattering look.
Paula Deen Short Wavy Hairstyle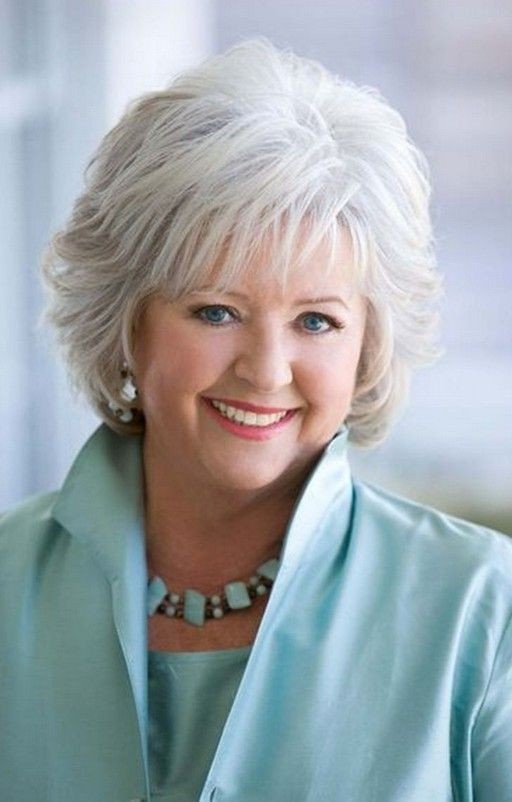 For those women over 50, it is a great idea to style your short hair with swept back waves. It will create a glamorous vintage look for your overall style.
Patti Hansen Blond Layered Haircut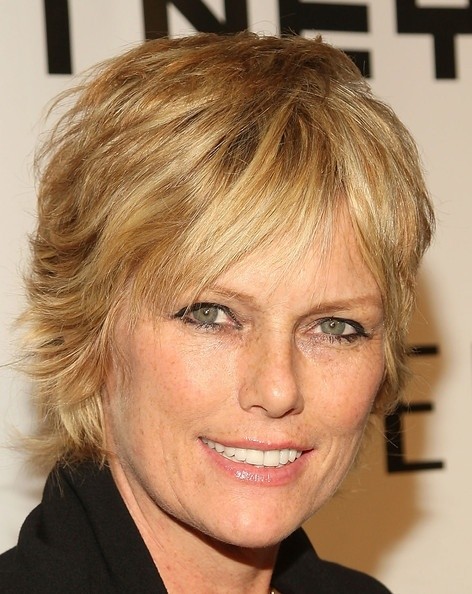 The layered short haircut will look fabulous on blond hair. You can also style it slightly wavy for a natural-chic look.
Olivia Newton-John Straight Bob Hairstyle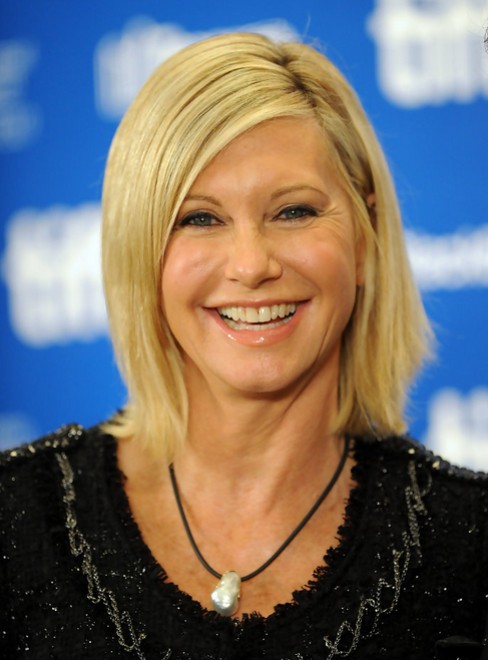 The blunt cut bob hairstyle looks quite cool and trendy with a deep side part. Besides, it can be tapered to suit all kinds of face shapes.
Molly Ringwald Short Layered Haircut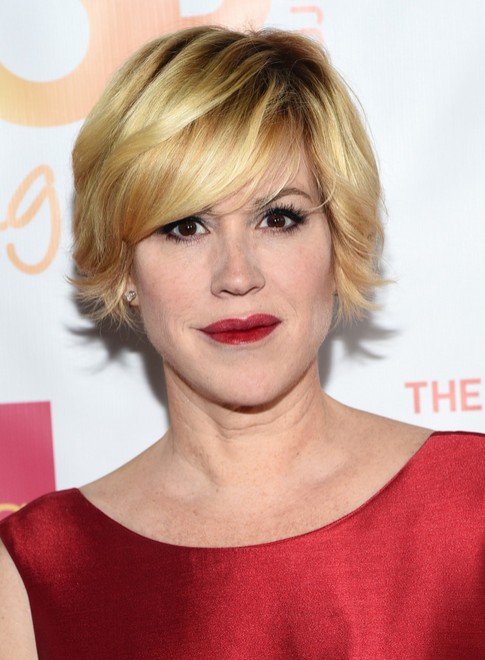 The short layered haircut can give another definition and depth to a blond ombre hair. It looks really glowing and full of natural textures all over.
Michelle Pfieffer Blonde Wavy Haircut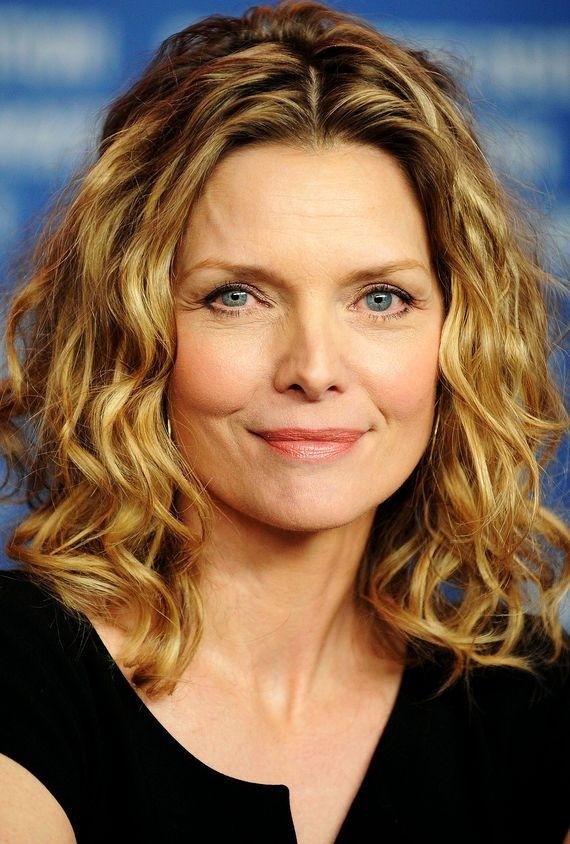 It looks really interesting to have your mid-length hair with tight curls. And the regal middle part will help to create an open look for your beautiful face.
Medium Straight Hairstyle for Thick Hair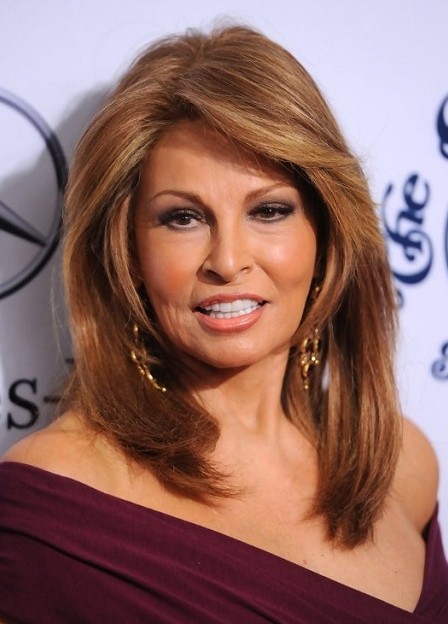 The easiest way to spice up your hairstyle is to add lighter shaded highlights. You can place them casually around the face for a flattering face-contouring shape.
Medium Straight Haircut with Side Bangs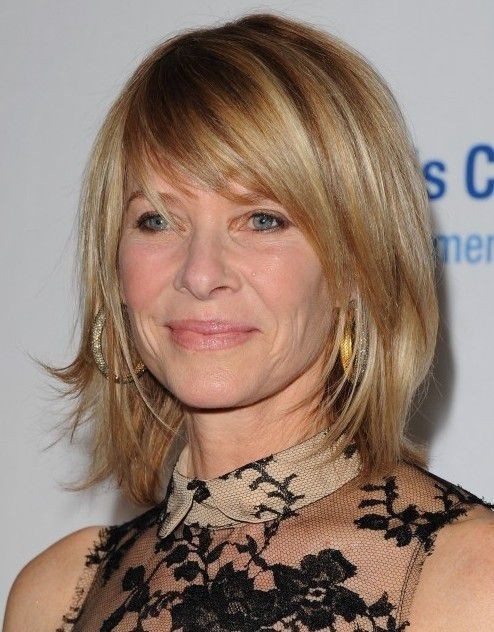 The medium layered hair is one of the most flattering hairstyles for women. You can style it depending on your own face shape.
Marcia Cross Medium Wavy Hairstyle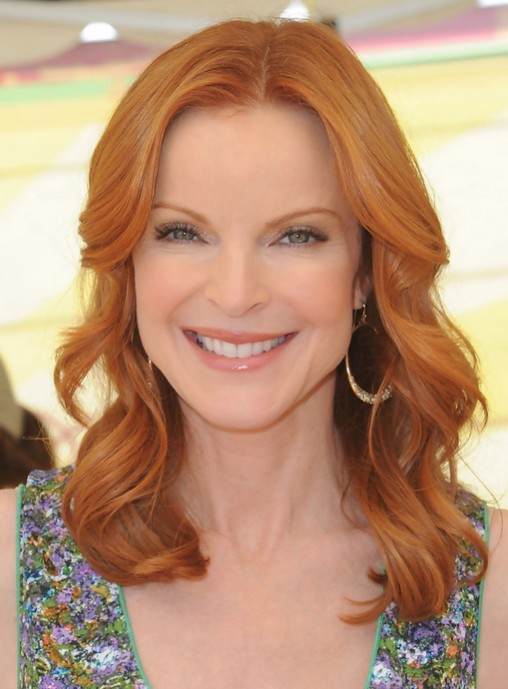 This is a perfect mid-length hairstyle for women over 40 and you can wear it for any formal occasion. It is featured with well-defined strands sitting beautifully over the shoulders.
Lisa Rinna Short Choppy Haircut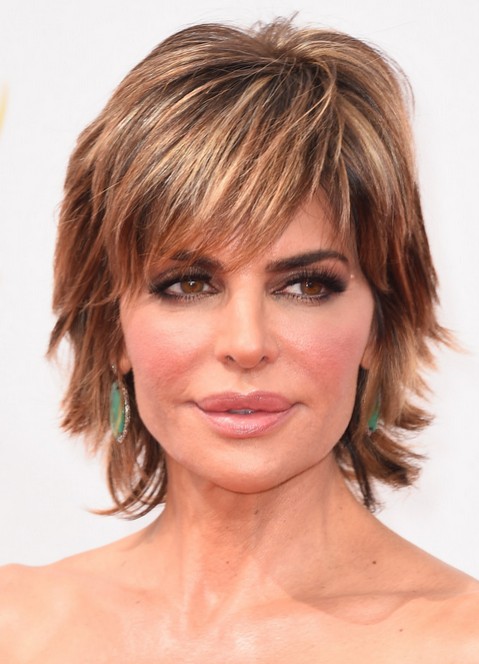 It is a great idea to have a trendy short choppy haircut for women over 40. The tipped cut ends will make you look much younger than your real age.
Lena Dunham Green Colored Short Bob Haircut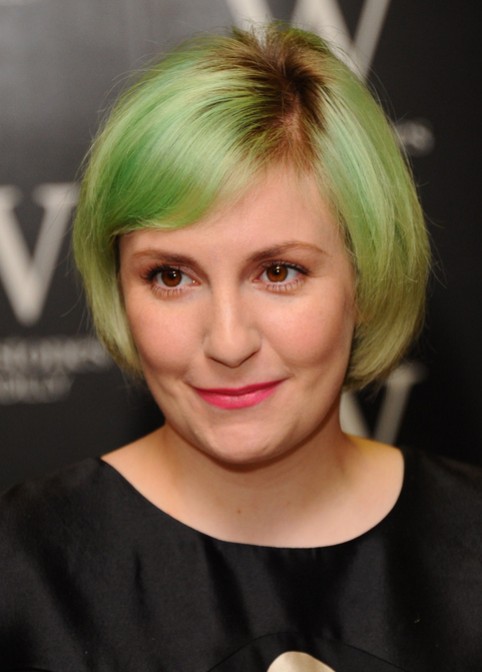 Sometimes, a new hair color will bring you a totally different image than before. It is also being an interesting way to make your hair full of style and fun.
Layered Short Haircut for Women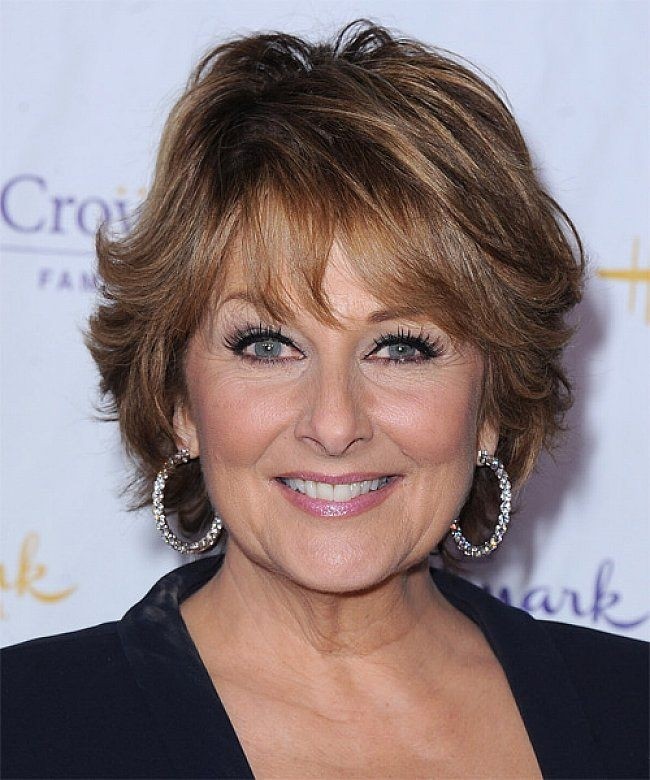 It is a glamorous way to have a short wavy hairstyle for aged women. And the stylish piecey bangs will enable it to work perfectly on any face shape.
Layered Pixie Haircut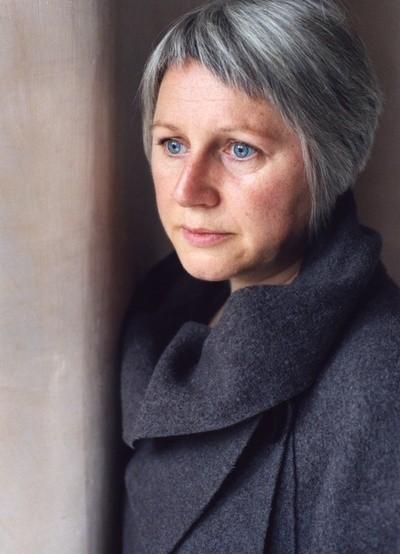 It looks fantastic to have the blunt cut for a short pixie haircut. The bleached hair color has also added extra spot of attention to this hairstyle.
Kris Jenner Short Pixie Haircut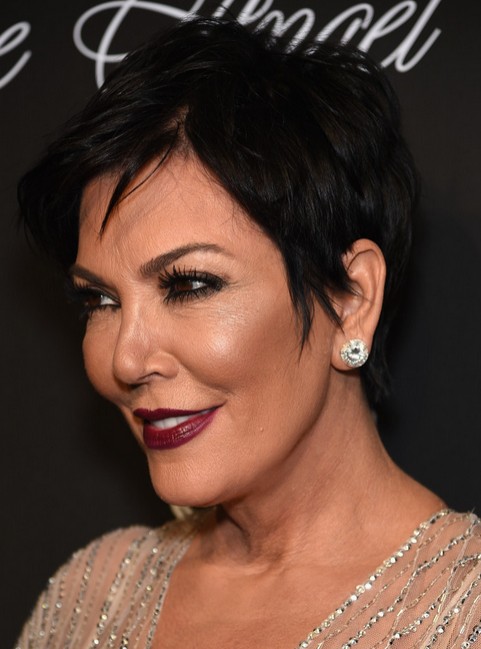 The cool short pixie haircut can also work well for aged women. You can keep subtle bangs over the forehead to frame your face shape better.
Kelly Preston Medium Straight Haircut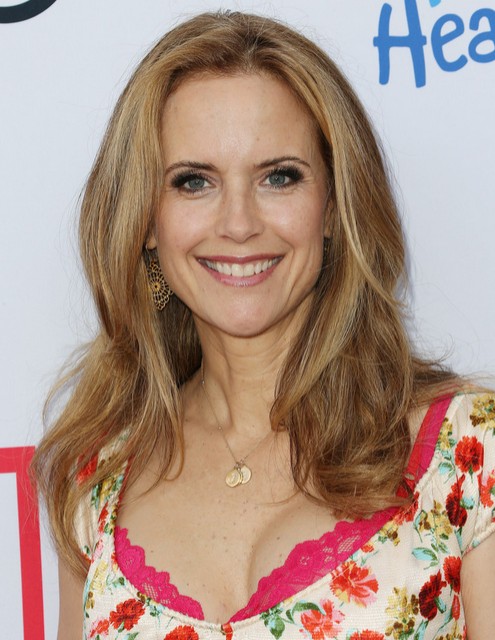 There are many kinds of hairstyles that will look great on long wavy hair, while shorter layers will help you to get rid of the annoying thickness.
Julie Bowen Short Curly Hairstyle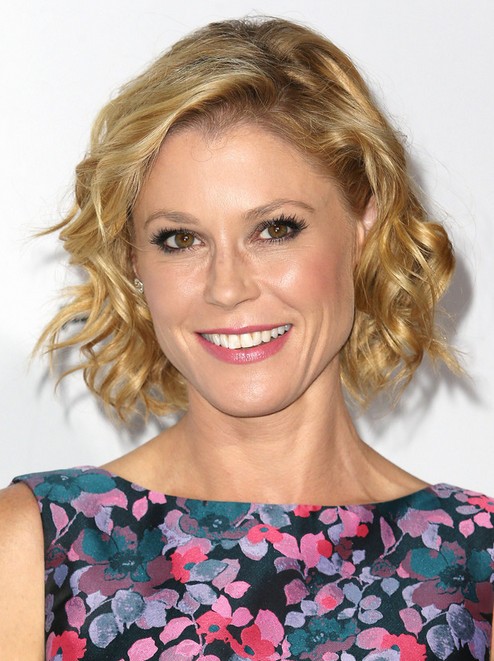 The short curly bob hairstyle will look super charming and admiring on blond hair. It is also being a good choice for those girls who love glamorous retro styles.
Jaclyn Smith Medium Curly Hairstyle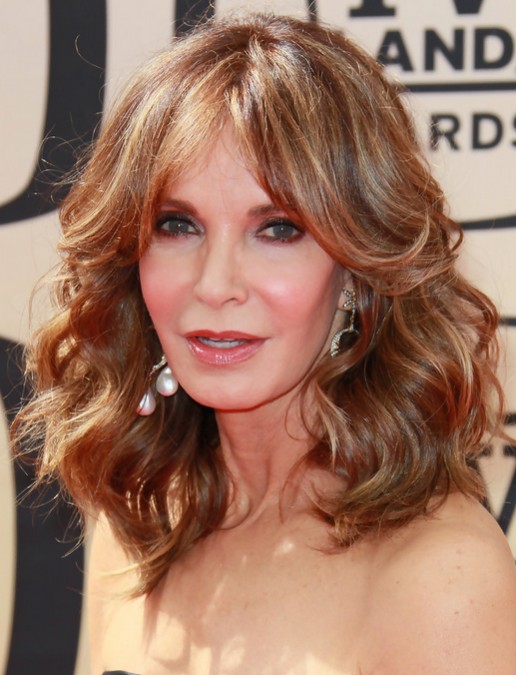 It is a flattering way to style your shoulder length hair with soft, loose waves. This hairstyle is being a perfect choice for a casual everyday look.
Easy Ponytail Hairstyle for Long Hair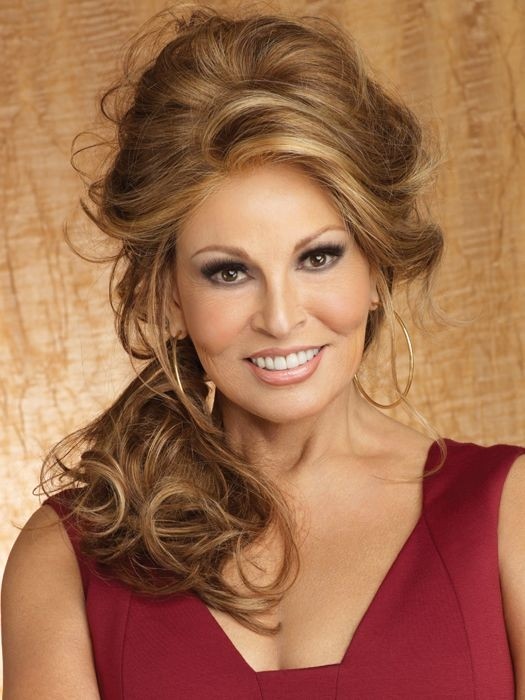 This is perfect choice for those women who love glamorous hairstyles. You will need some hairspray to keep your large waves in place for a longer time.
Caroline Manzo Layered Short Hairstyle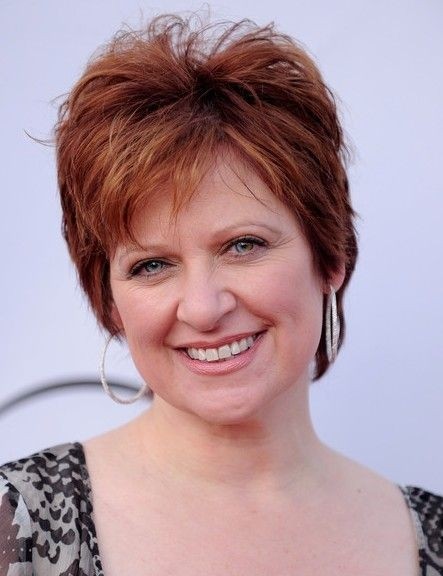 It you want to look cool and fresh this summer, the short choppy haircut will be your ideal option. And it will look great for all hair colors.
Charlize Theron Short Wavy Hairstyle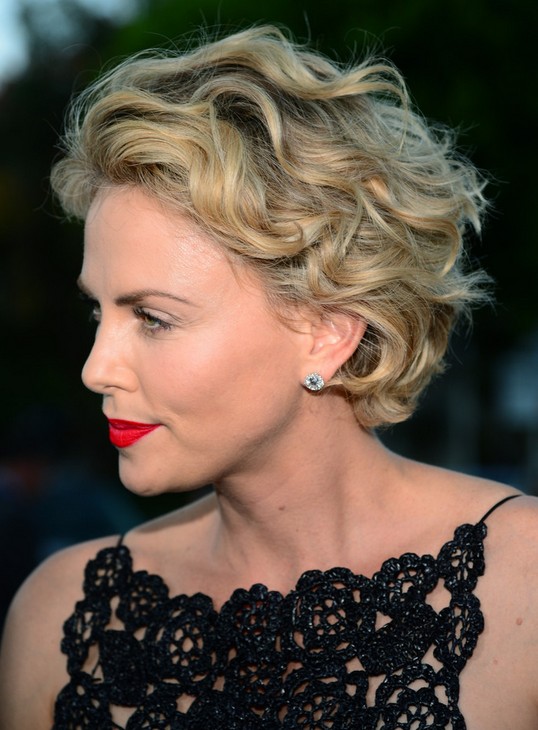 Soft curls are being a best way to liven up your dull hair look this season. Besides, this beautiful shade of golden blond will worth a good try.
Grey Blending Highlighted Bob Hairstyle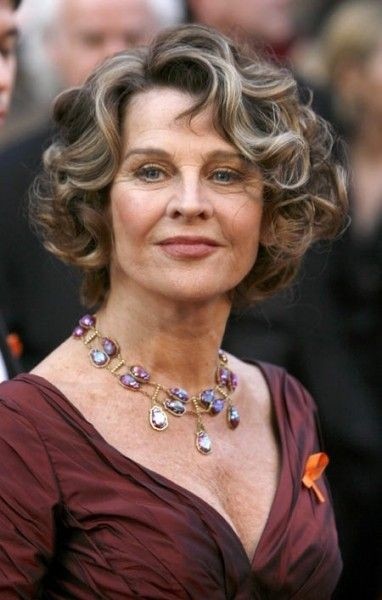 The hottest ombre color looks wonderfully-chic on the twisted hair. You will need some hairspray to create this hairstyle and keep it in check.
Blonde Layered Bob Haircut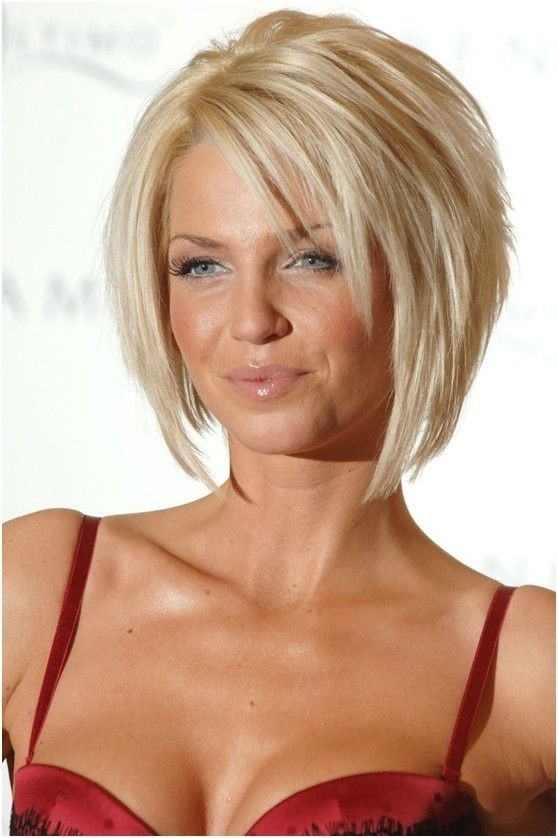 It looks absolutely cool to have an inverted bob haircut this summer. The tipped cut ends will help to make your face look longer.
Cute Short Layered Haircut for Women Over 40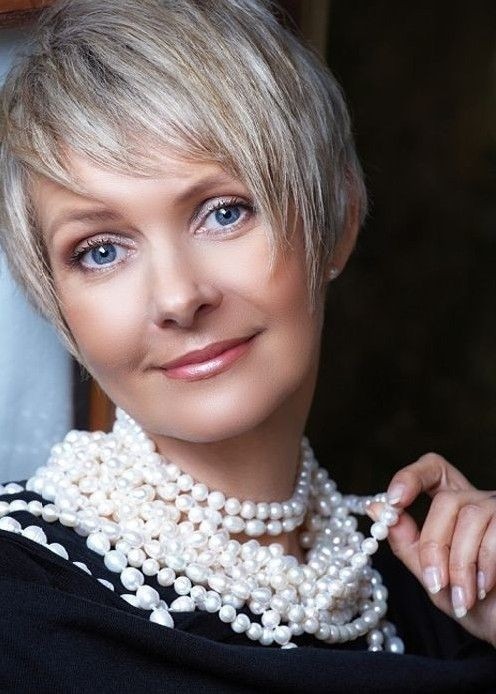 It still looks beautiful when a short pixie haircut has grown out. You can style the long side bangs smoothly over the face.
Easy Short Hairstyle for Women
The short haircut is very easy to style and it owns versatile shapes and looks for women of all age groups.
Cyndi Lauper Short Pixie Hairstyle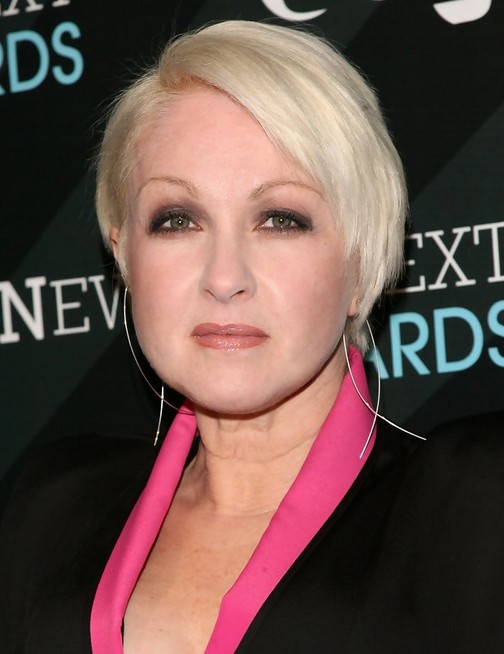 The short pixie haircut is certain to be an eye catcher when styled with a deep side part. And the whole look is greatly enhanced by the light blond hair color.
Christie Brinkley Medium Straight Hairstyle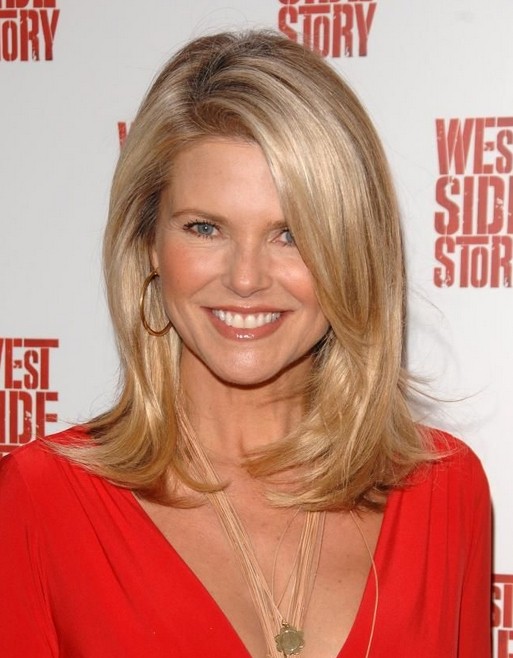 The medium straight hairstyle looks fantastic on soft, blond tresses. It can look perfect for different face shapes with long side bangs.
You can find more (hairstyles for women over 40) on prettydesigns.com