22 Glamorous Curly Pixie Hairstyles for Women
Pixie cuts are a good choice for women who like easy yet still very chic styles. But do you want to make your hairstyle more eye-catching? It will make a difference even with a slight touch of waves and curls. Besides, you can find the bangs can be so versatile that you've never seen before. Follow us with 22 glamorous curly pixie hairstyles for women in this post and draw some inspiration!
Side Swept Curly Pixie Hairstyle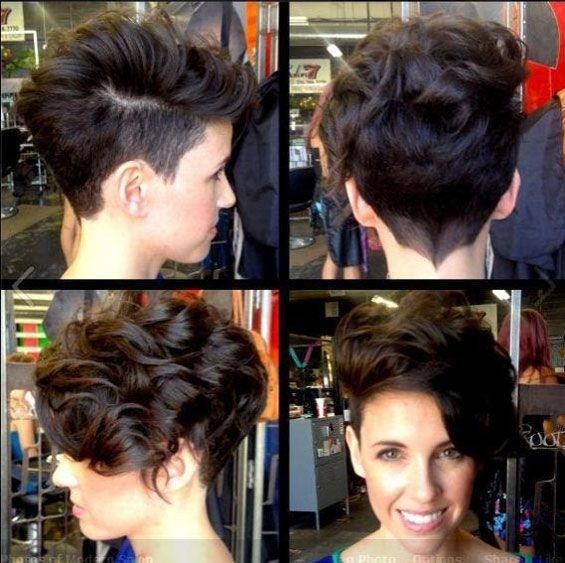 This style is absolutely gorgeous for some important events. You will need plenty of hairspray to recreate this look.
Short Curly Pixie Hairstyle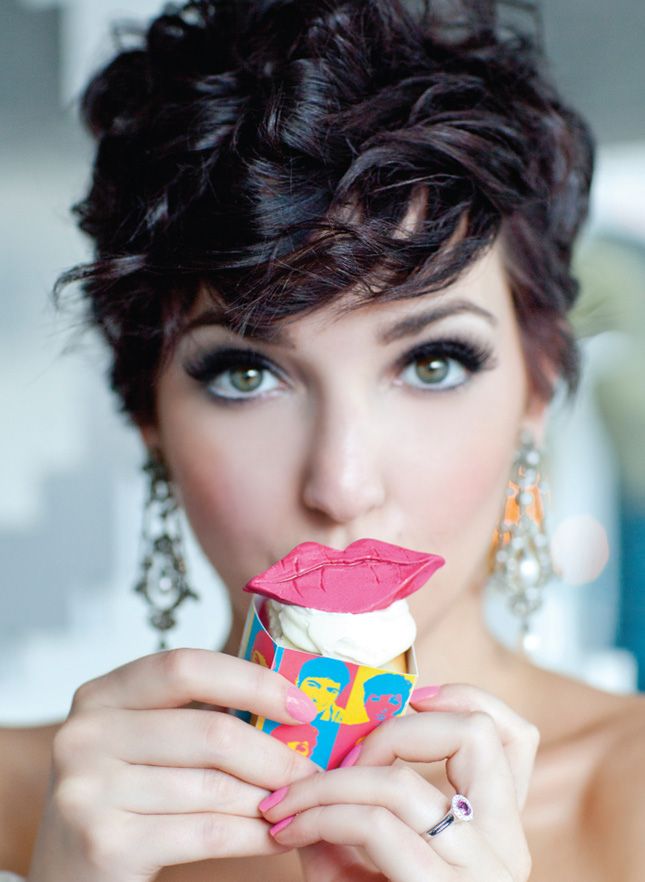 This glamorous short curly hairstyle features an intense side part for a totally trendy and modern look. It has plenty of volume to flaunt at the front.
Asymmetrical Pixie Hairstyle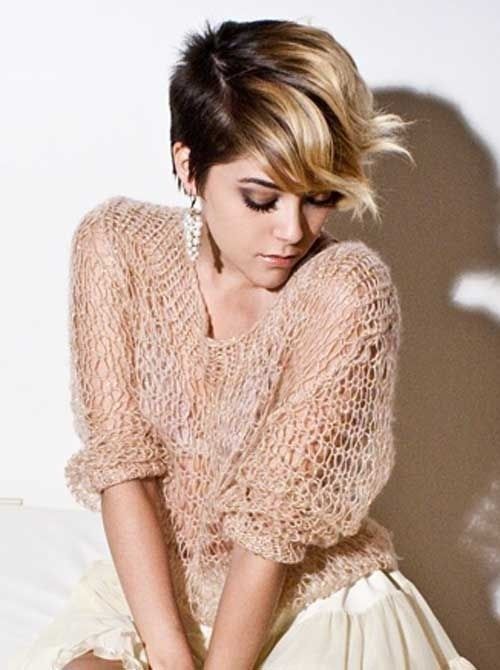 For girls who are not daring enough to take a too bold style, you can get started with this look. The ombre side bangs with flipped tips will give what you want.
Vintage Curly Pixie Hairstyle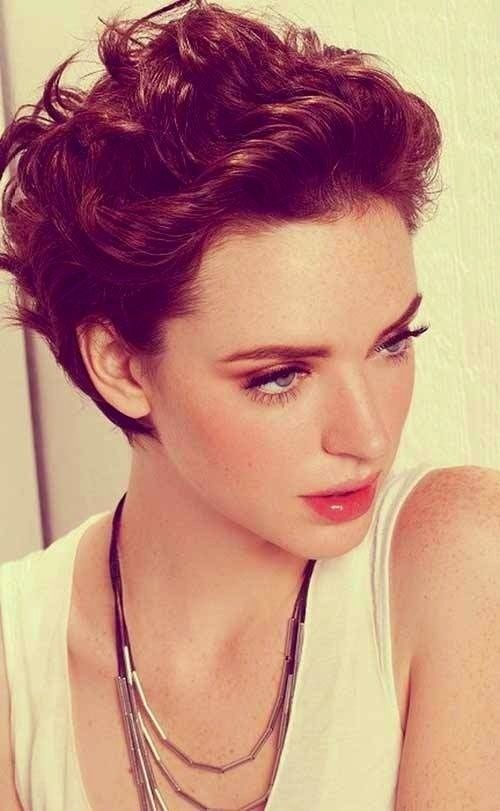 It seems that the slicked back style looks even more gorgeous on a short pixie cut. Add some light curls to draw everyone's attention.
Romantic Short Curly Hairstyle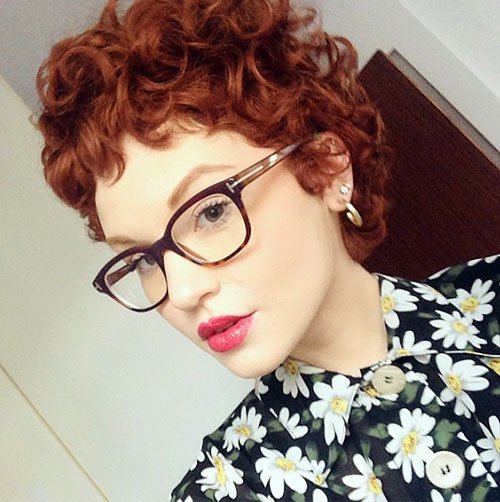 A gorgeously chic and lovely look for summertime! Pick a pair of jewelry rings and you are ready to go!
Red Curly Pixie Hairstyle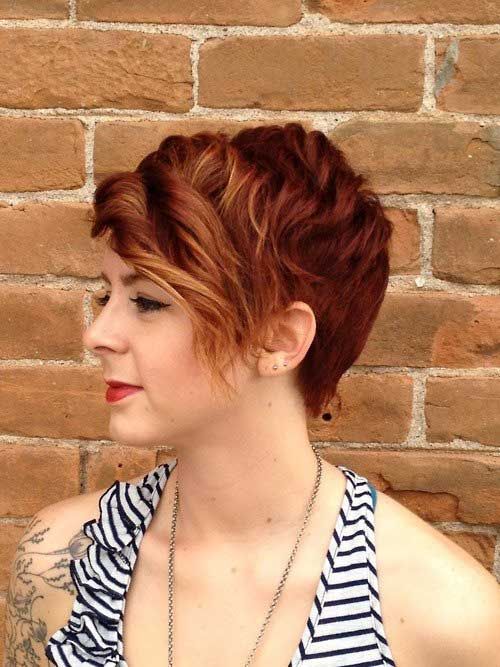 One fresh idea to take you pixie cut to next level is with stylish curled bangs. It also looks much interesting and fun for pretty girls.
Purple Curly Pixie Hairstyle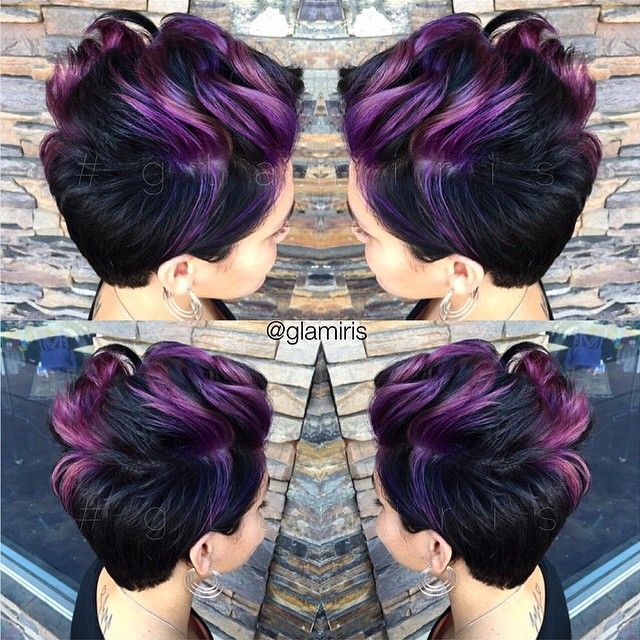 This hairstyle is anything but lack of volume. The dark purple streaks brought her dull black tresses to life.
Shaved Pixie Hairstyle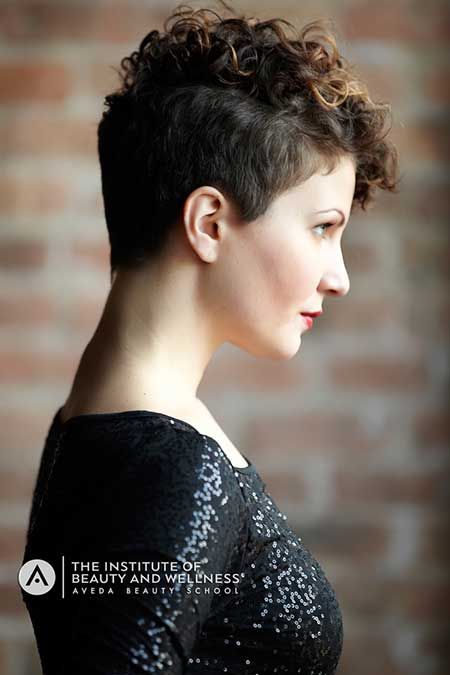 The edgy undercut is going to become a mainstream look in 2016. It is a cool choice for those who want to have a bold style with their hair.
Ombre Curly Pixie Hairstyle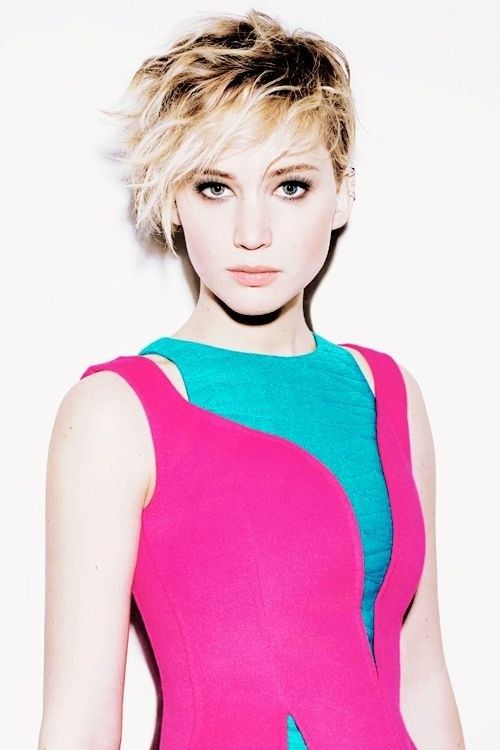 We're loving the way how the light shaded tips get along with the dark ends. Teamed with some loose beach waves, it is an ideal option for your holiday style.
Messy Short Curly Hairstyle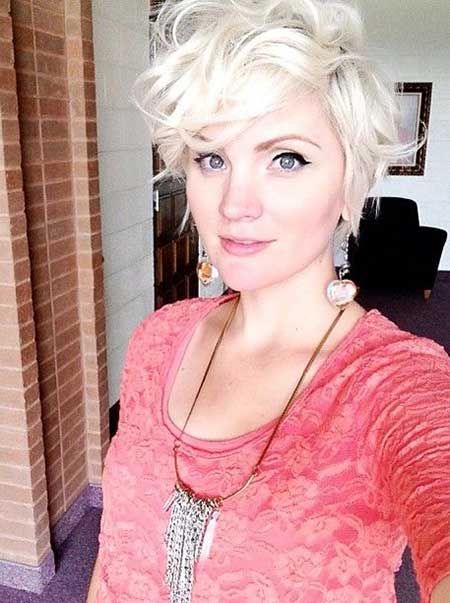 This is a perfect look for cool summertime. Rock it and be ready to get some fun with your pretty wardrobe.
Layered Curly Pixie Hairstyle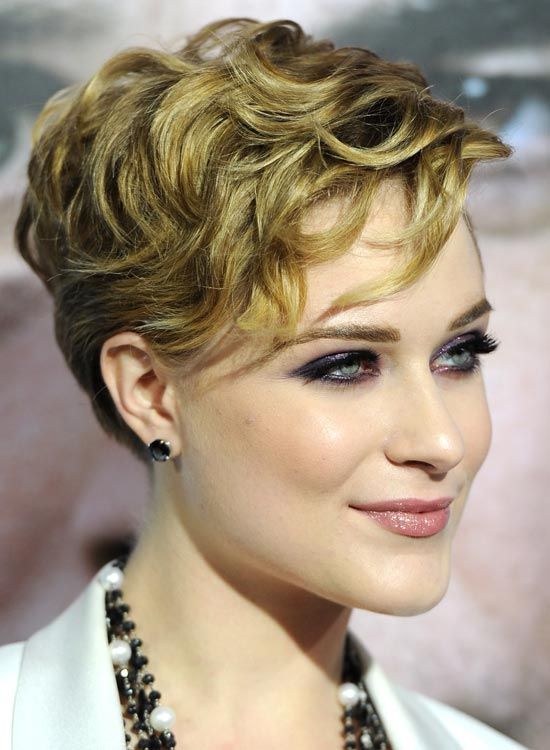 Layers are essential to liven up a pixie hairstyle. For more charms, style them with tight curls just like this lovely lady.
Blond Curly Pixie Hairstyle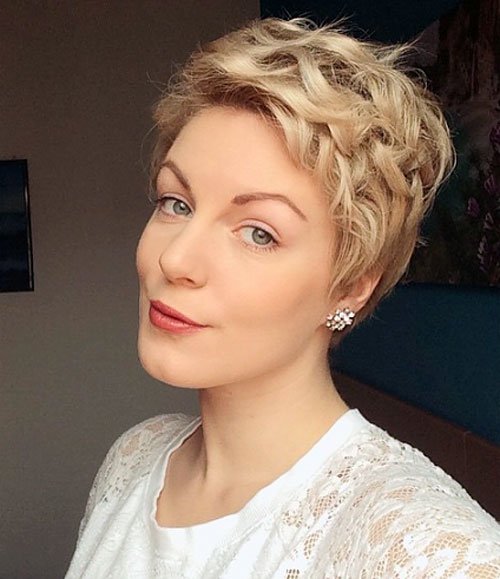 Another super charming blond beauty for us! Her locks are absolutely a stunner that every woman would want to give it a shot.
Messy Curly Pixie Hairstyle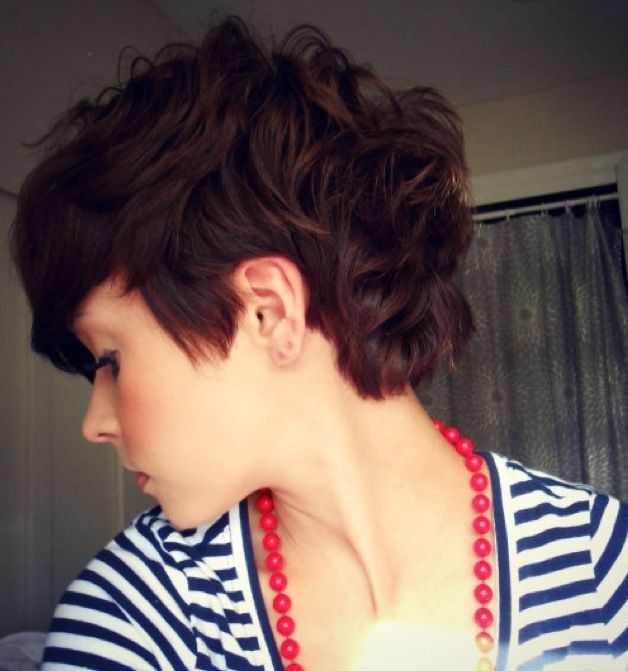 Here is a perfect style for girls with thick hair, which is much easier to style with extra bulk chopped off.
Grey Pixie Hairstyle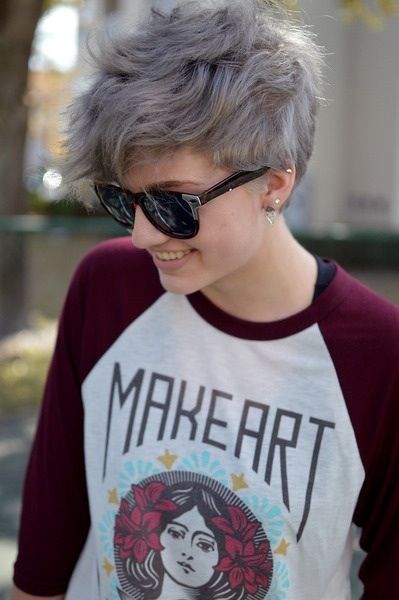 You can certainly wear this look for your simple, casual everyday style. The grey hair color suits very well to this pixie cut.
Easy Curly Pixie Hairstyle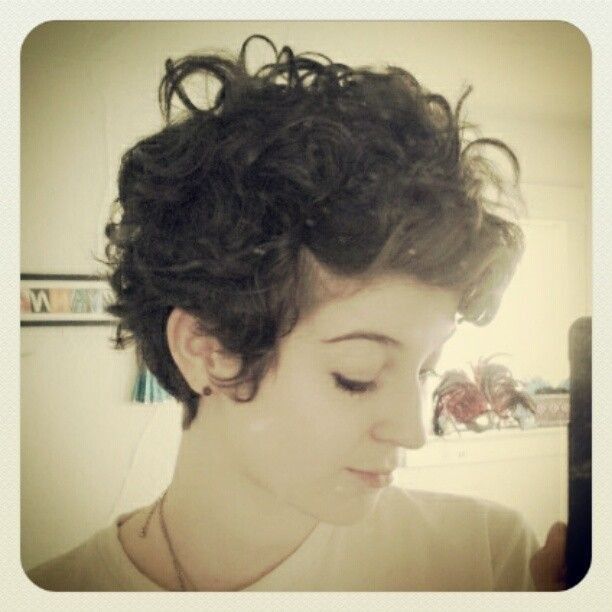 This is an absolutely cool hairstyle with tight and playful curls. It can make you look as handsome as a schoolboy.
Short Pixie Hairstyle with Bangs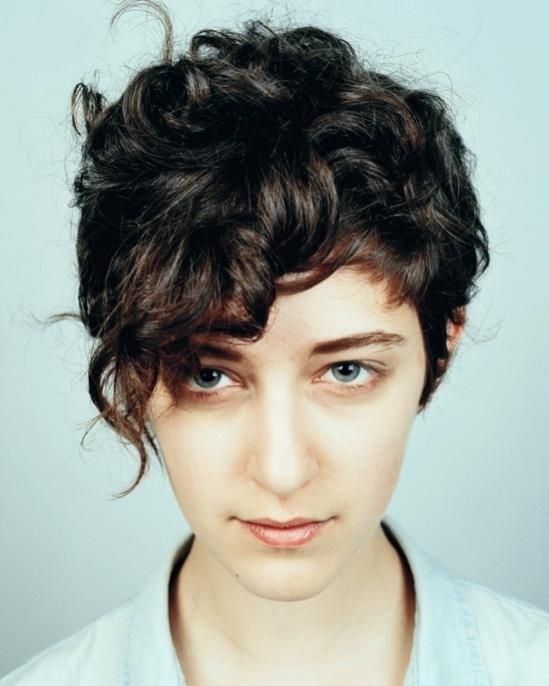 Have you ever imagined wearing this amazingly cool hairstyle and becoming a trend-setter among your friends? The voluminous bangs are really worth a try.
Curly Pixie Hairstyle for Women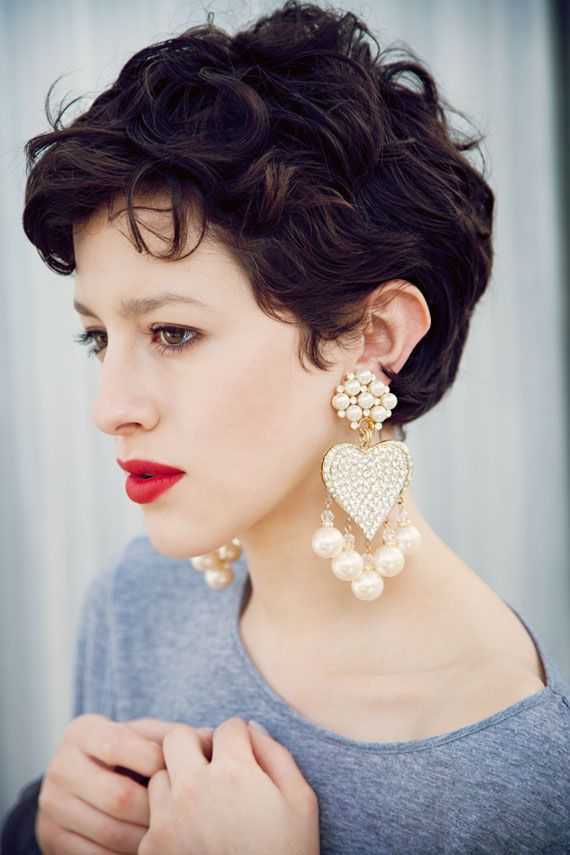 It is perfect to pair a curly pixie hairstyle with a set of hot red lips. Remember to finish the whole look with flashy dangling earrings.
Curly Pixie Hairstyle with Undercut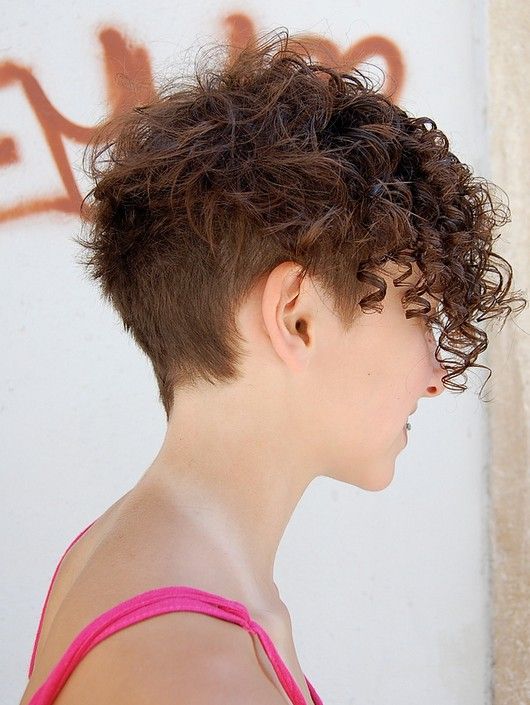 We have so much to do with our bangs. Tight curls can definitely bring you more fun the the loose ones.
Curly Pixie Hairstyle for African American Women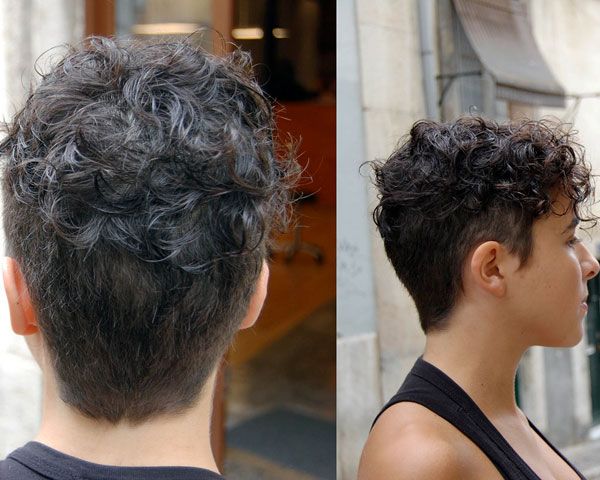 Black women can also wear a curly pixie if you want a fantastic look. This is a totally fun and funky style to try.
Casual Short Curly Hairstyle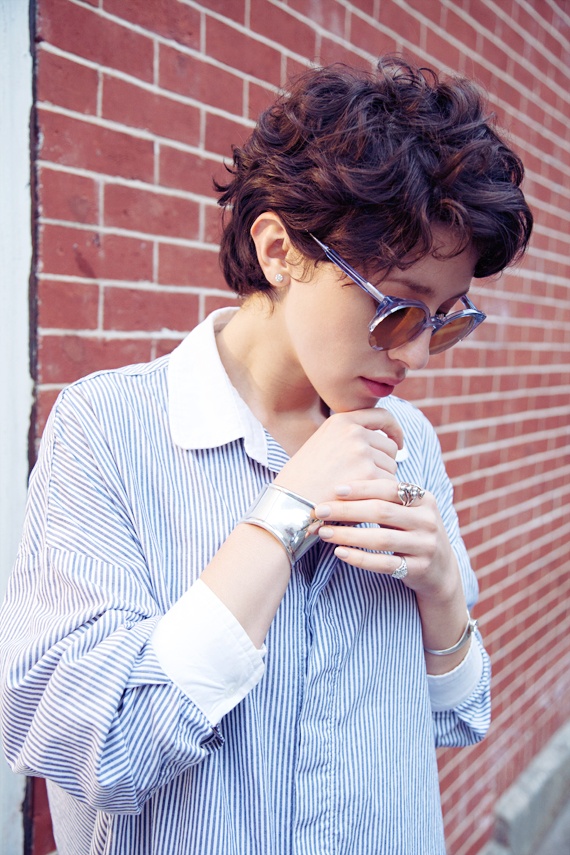 Do you need a short curly hairstyle to finish your casual outfits? Well, here it is. Remember to tousled it up a bit for an attractive look.
You can find more (curly pixie hairstyles) on prettydesigns.com