22 Gorgeous Braided Updo Hairstyles
The braided updo is one of the most glamorous hairstyles for women. And we will see some impressive changes very season. There's nothing more exciting than wearing the latest hairstyle trend for the new season. This time, you can make a full use of the color magic on your head. The final style will look more fantastic under the braiding process. Today, let's have a look at 22 gorgeous braided updo hairstyles with our pictures below!
Textured French Braided Updo for Short Hair

The elegant braided updo can also work wonderfully on short hair for women. Twist your hair section by section and secure with bobby pins.
Side Braided Updo Hairstyle for Women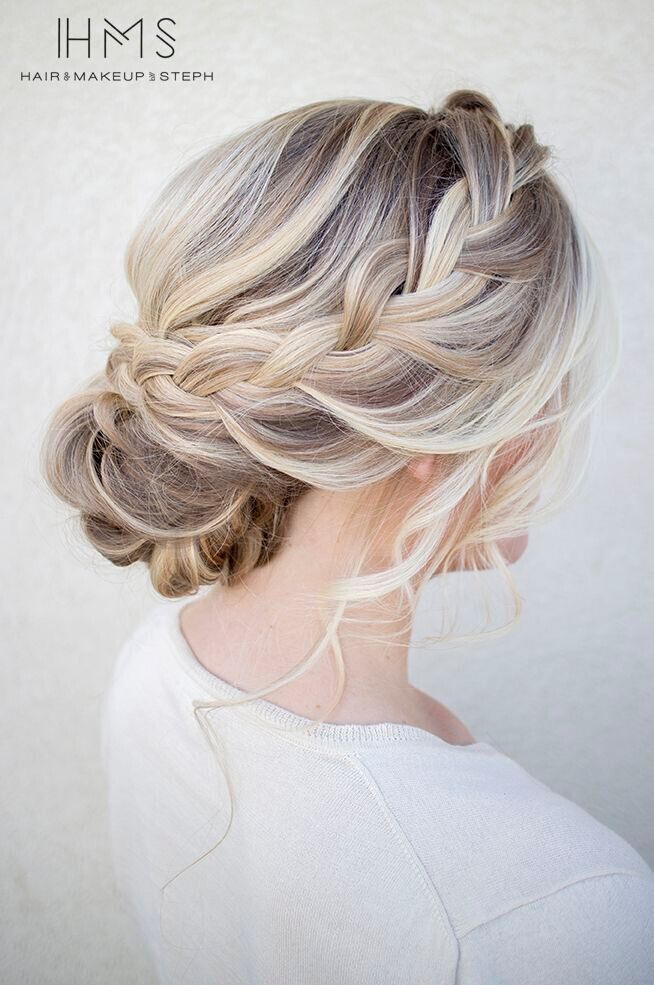 This braided updo hairstyle looks so stunning with blonds of different shades. It is created towards one side of the shoulders for a modern and trendy look.
Side Braided Bun Hairstyle for Wedding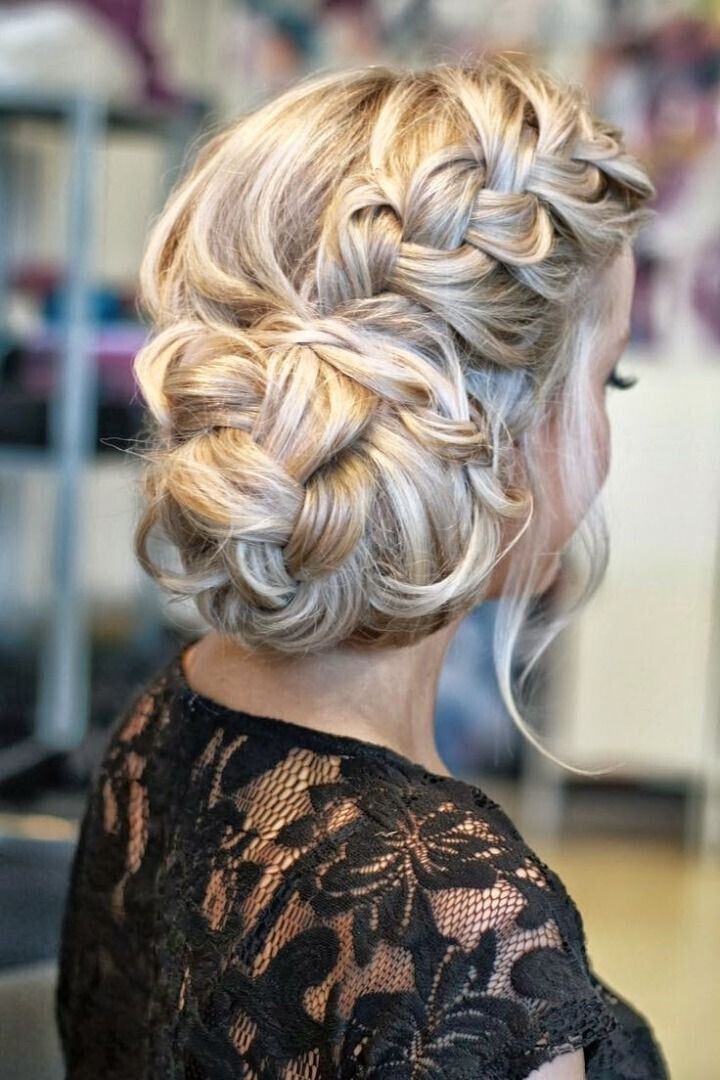 The braided updo is also being a great choice for prom hairstyles. It will definitely make you be the center of attention in the crowd with its stunning look.
Pretty Twisty Bun for Summer Hairstyle Ideas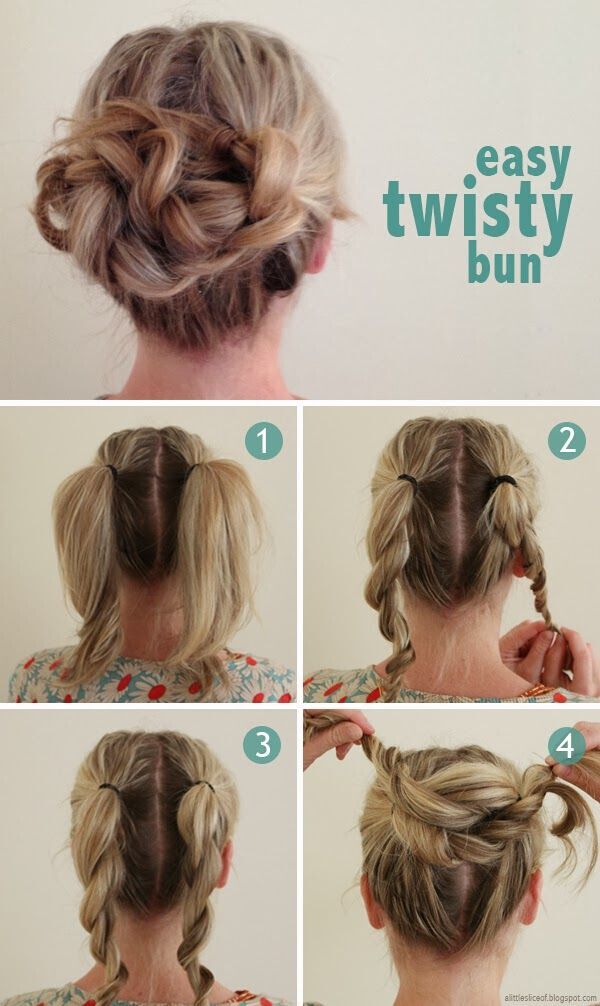 Divide your hair into two equal parts and make them into two pigtails. Twist individually and wrap them with each other into a cute bun shape.
Messy Braided Updo for Wedding Hairstyles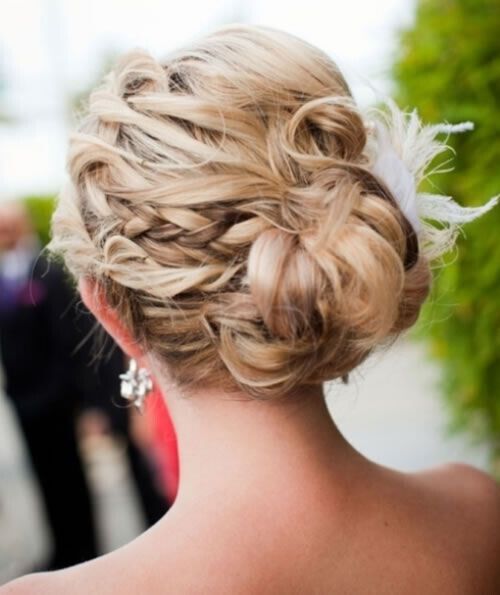 As we all know, the braided updo plays an important part for wedding hairstyles. You can add some hair accessories to make your hair more impressive on that "big day".
Messy Braided Updo for Wedding Hairstyle Ideas
The braided updo looks gorgeous on blond wavy hair. You can place a pretty flower above as needed.
Messy Braided Updo for Prom Hairstyles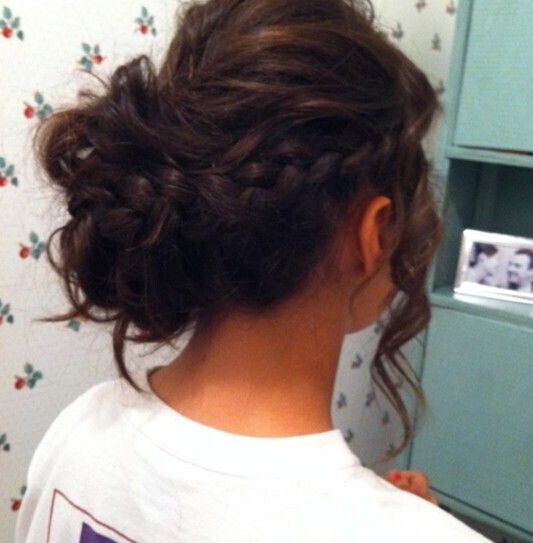 The messy braided updo can work greatly on both straight and wavy hair for girls. It is a best choice for our everyday hairstyles.
Loose Dutch Braided Bun

It will be a great idea to make a braided headband for an updo hairstyle. The traditional Dutch braid looks like flowers around the head when styled in a messy shape.
High Bun for Updo Hairstyles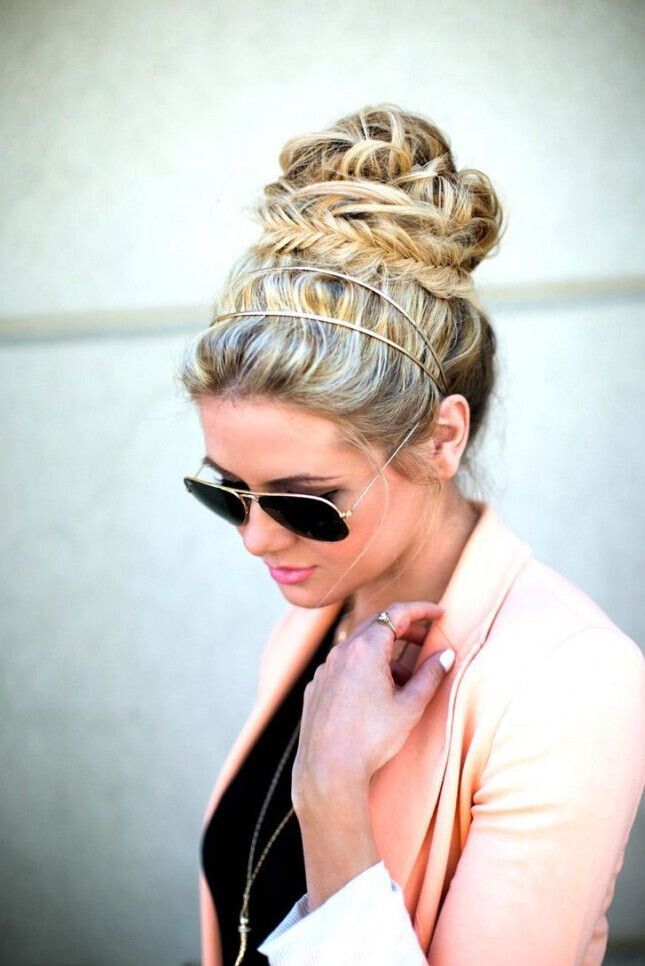 It is a trendy way to create a braided high bun for your everyday look. You can add a thin headband to enhance the coolness of your hairstyle.
Gorgeous Twisted Updo Hairstyle

Here's an interesting way to create a braided bun hairstyle for girls. Twist your hair strands from one side to the other one by one and secure with hair bands.
French Side Braid Updo for Everyday Hairstyles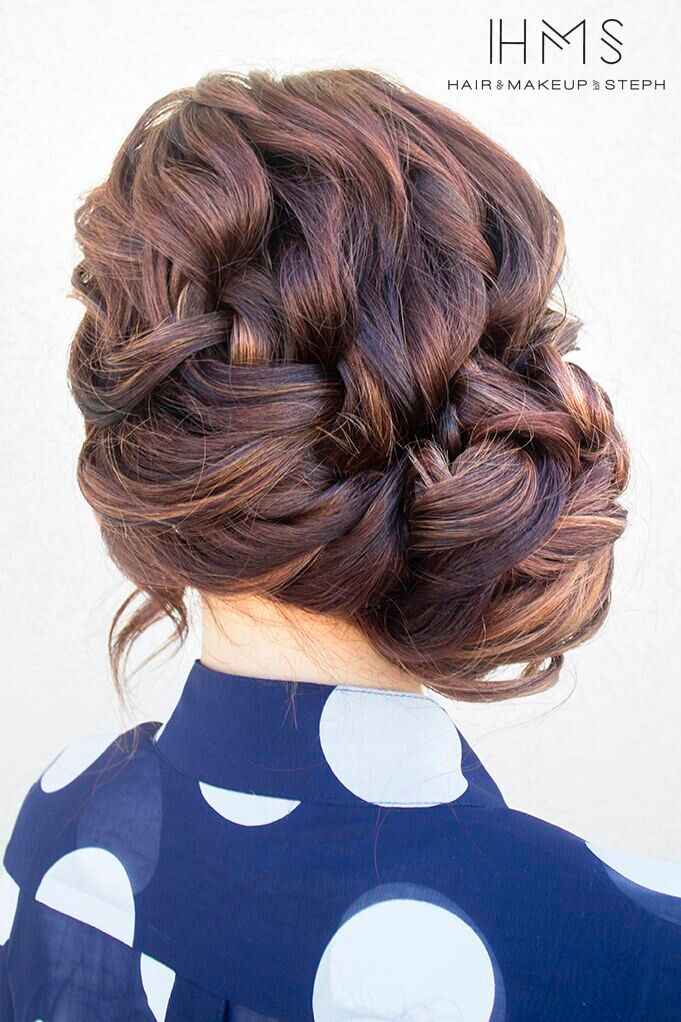 The braided updo hairstyle will look glamorous with the warm rose-blond highlights in it. You can tease some strands loose after you've done this hairstyle.
Flower Bun Hair Tutorial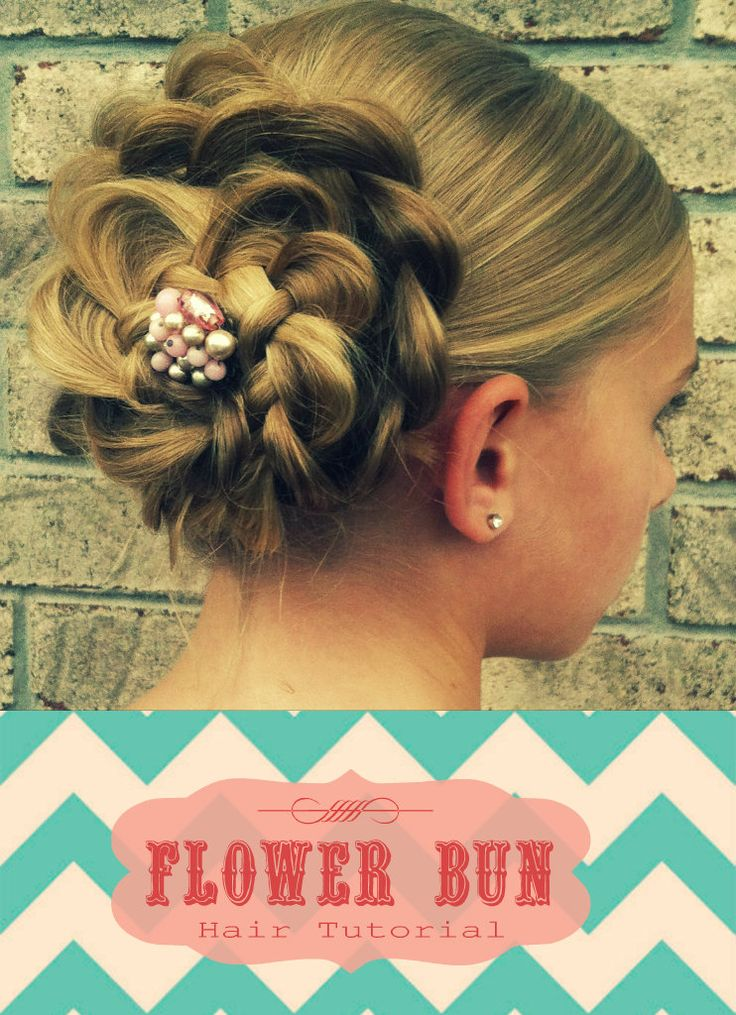 This cute side bun hairstyle is featured with a pretty flower shape at one side and it looks luscious on sleek straight hair.
Fishtail Braided Updo

The intricate fishtail braid will make your hairstyle look more alluring than a dull bun. Even thought it takes more time and skills, you'll find all the efforts paid off at last.
Easy Fishtail Braid Updo Hairstyle Tutorial

The fishtail braid is also being a good choice to create an updo hairstyle for women. It looks much more interesting and fun than other braids.
Easy Dutch Twisted Braid Updo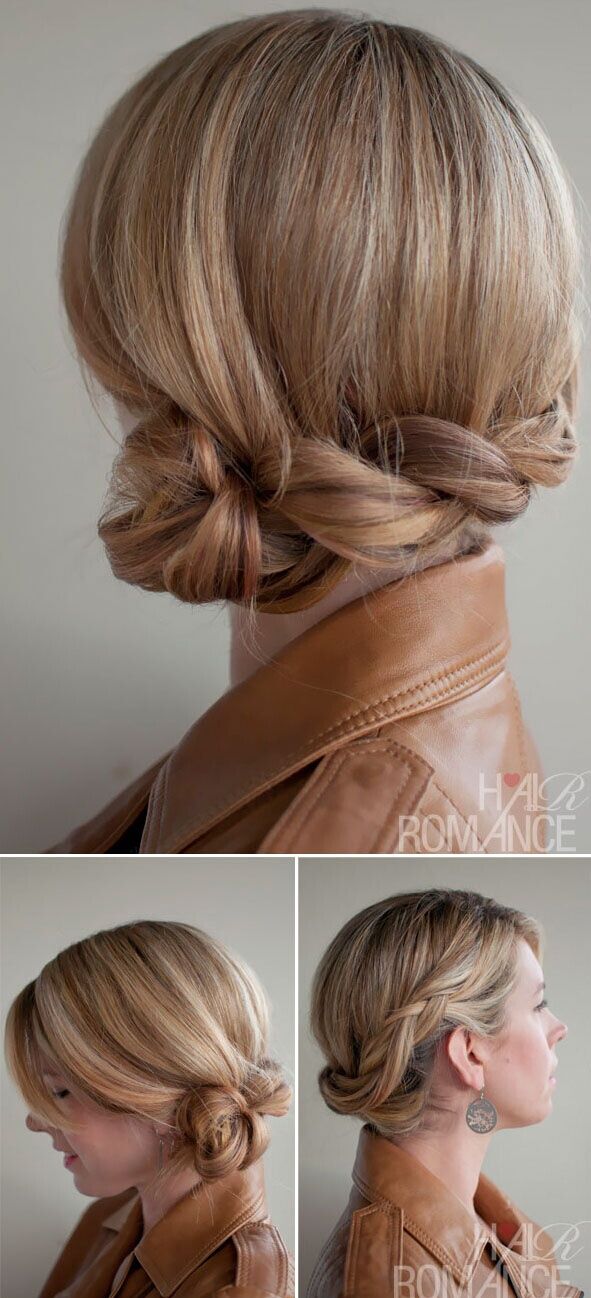 The updo hairstyle will look extremely elegant and graceful when created in a lower position around the neck. You can wear this low bun for both formal and informal occasions.
Braided Updo Idea for Shoulder Length Hair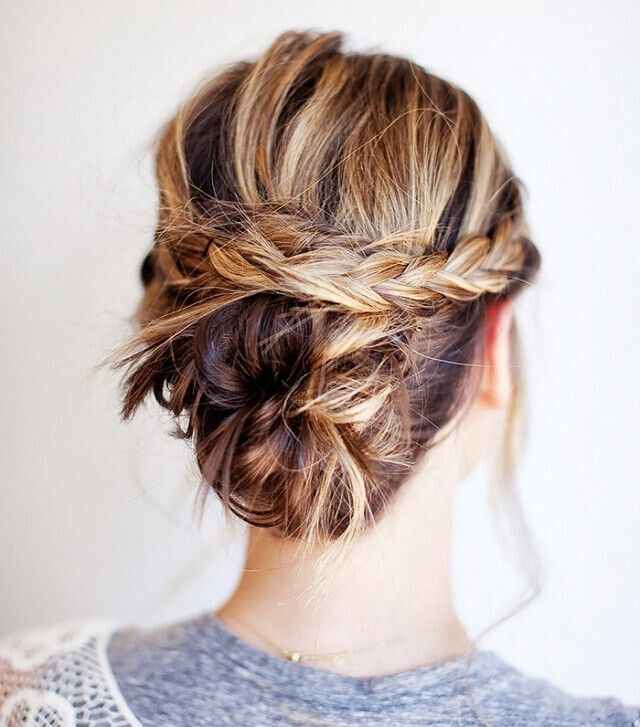 The braid doesn't always need to be tucked into the bun when creating the braided updo. This time, you can fix it above for a subtle boho-chic style.
Perfect Braided Crown Updo

Here's another way to create an updo hairstyle by making a braided crown around the head. It will help to create a clean and neat look for summer days.
Braided Chignon Hairstyle Tutorial

This elegant braided updo hairstyle is made up of four braids at the side and back. You will need to set the side sections apart when creating this hairstyle.
Braided Bun Hairstyle Idea for Long Hair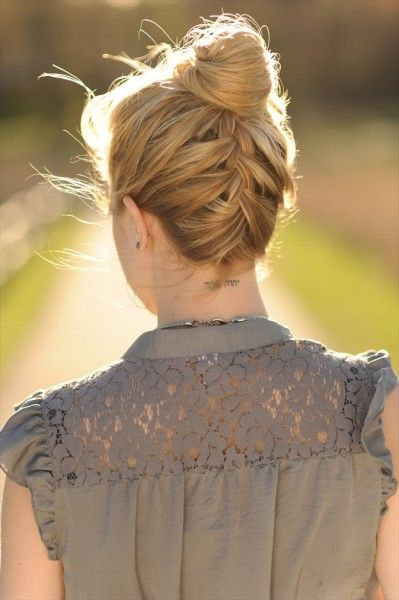 This messy topknot is featured with a cute French braid at the back, which makes it look more stunning than casual. You will need to flip your head down when create it.
You can find more (braided updo hairstyles) on prettydesigns.com