22 Great Layered Hairstyles for Women
The layered hair is going to be a hot spot for women's hairstyle trends this year. There are many different ways to create a layered hairstyle depending on the face structure. And it will work greatly for women from all age groups. Besides, you can also make your own special look combined with the latest coloring technique. Today, let's have a look at 22 great layered hairstyles for women in this post!
Messy Short Layered Haircut for Blond Hair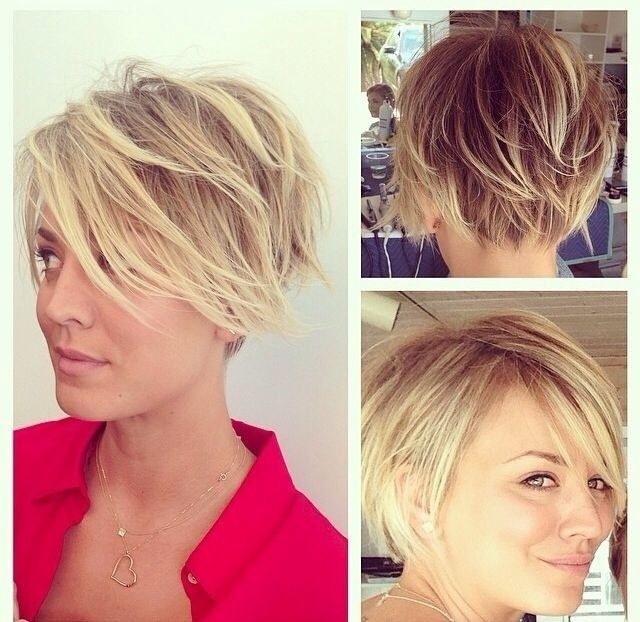 The short layered hair is being a great choice to create a casual everyday hairstyle. The latest ombre coloring technique will help you to emphasize the natural textures.
Cute Short Layered Haircut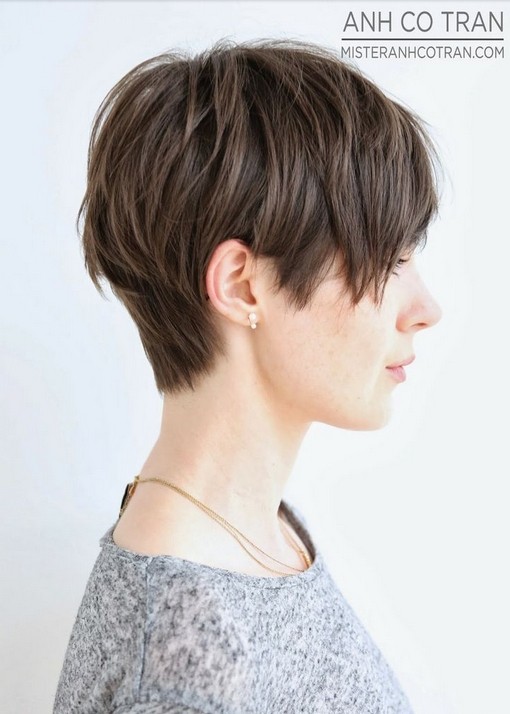 The short layered haircut looks perfect on Asian girls. The added height and volume can be created around the crown.
Layered Pixie Haircut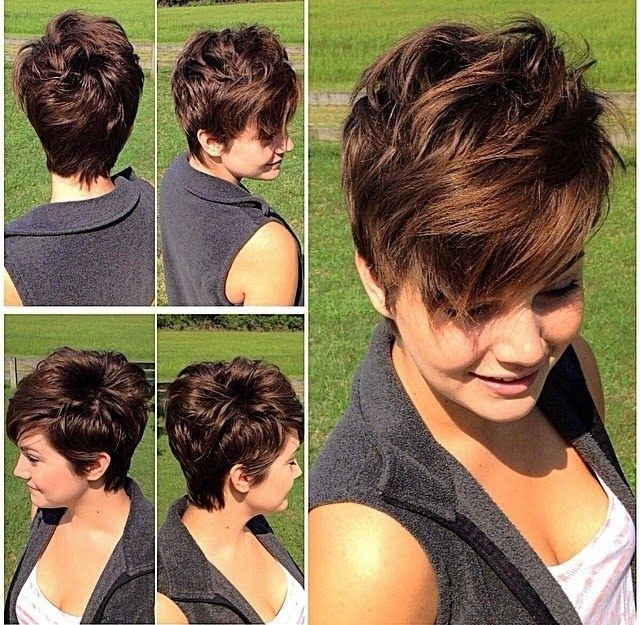 It will look flattering to define your short hair with soft curves. Shorter length layers will be able to boost this effect to the most.
Jennifer Lawrence Short Pixie Haircut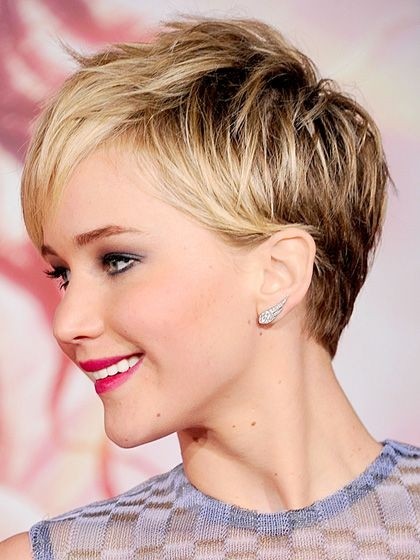 Choppy layers are great to create natural textures and movement for short hairstyles. It will look more wonderful with blond ombre hair color.
Short Curly Hairstyle with Layers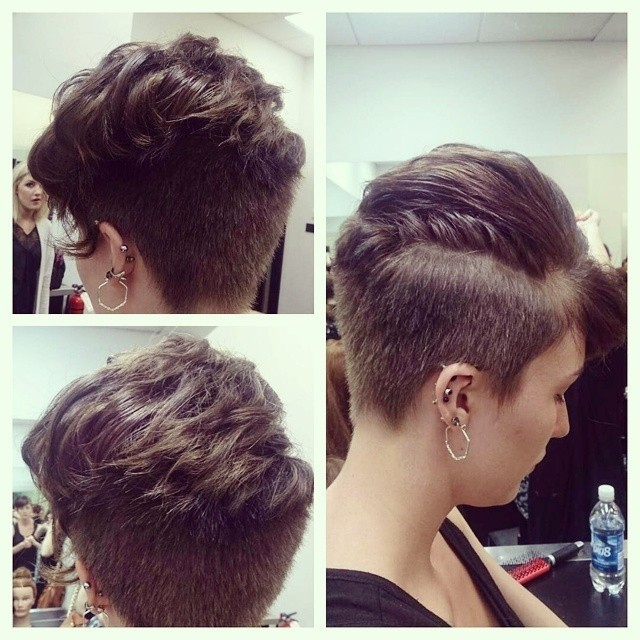 Curls are being a best way to create a fauxhawk look on short hair. The long top layers are styled into a windswept look for added charms.
Layered Pixie Haircut for Red Hair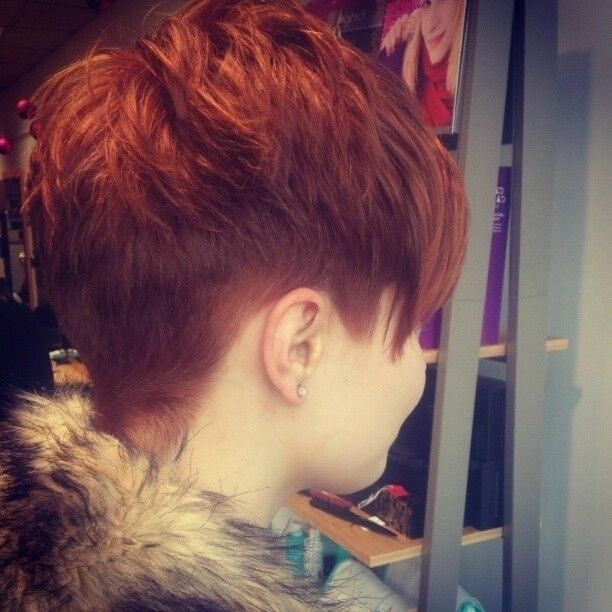 The hot red hair color will be able to give a totally new definition to the short layered hairstyle. It also helps to lighten up your skin tone in a great way.
Short Layered Hairstyle for Women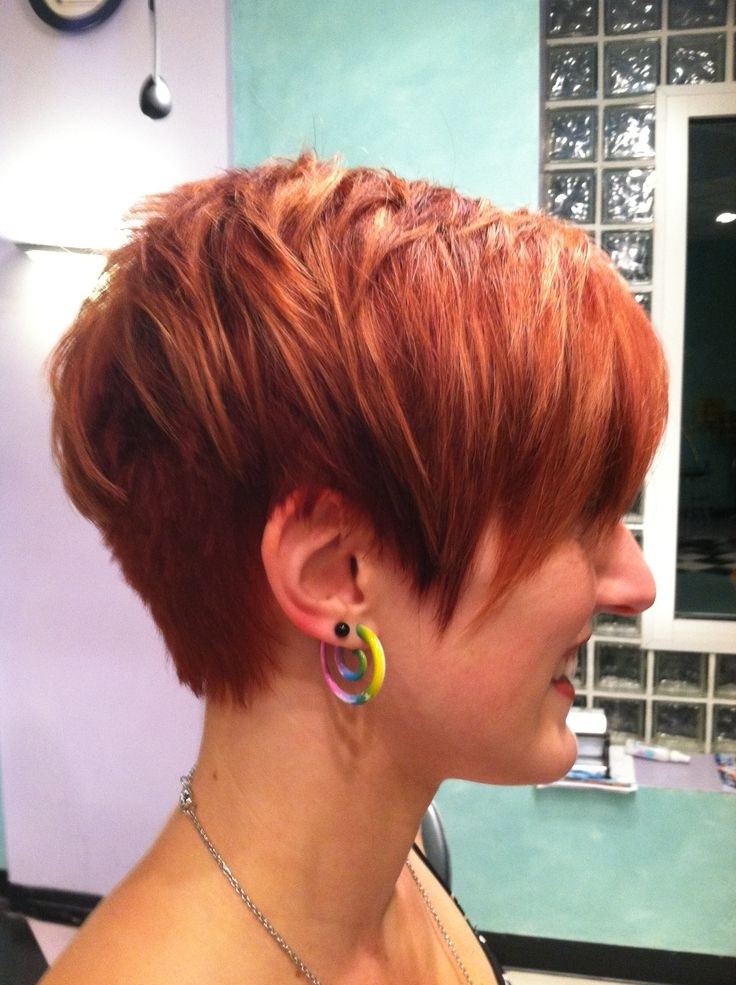 It would a difficult thing to cut short layers on thick hair, so you will need an experienced stylist if you've made up your mind.
Straight Long Bob Haircut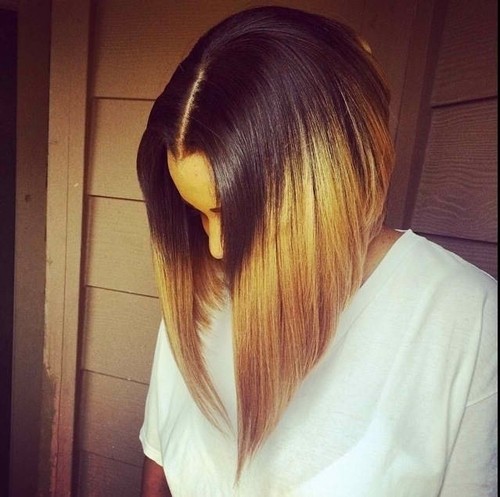 The right layering skills would show your hairstyle smoother and prettier. The whole effect can be greatly enhanced by the cool blunt cut.
Medium Layered Haircut with Blunt Bangs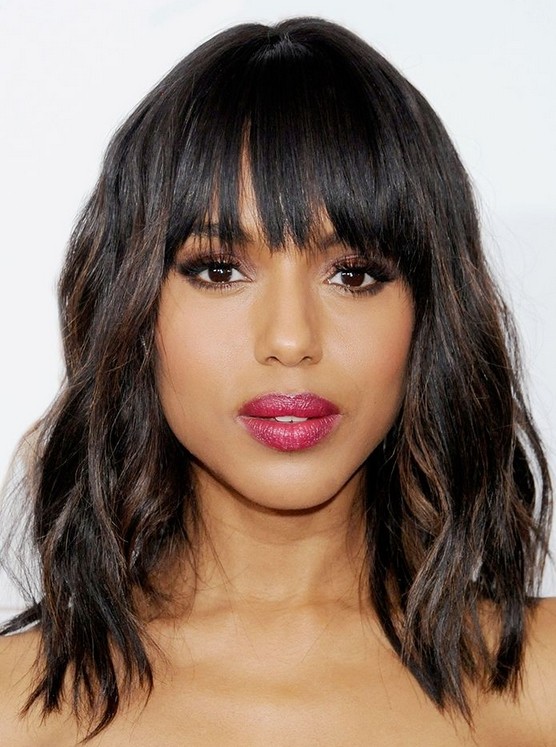 The medium haircut looks luscious and stunning on dark colored hair. A spot of blond highlight has increased the wow factors greatly.
Pretty Long Wavy Hairstyle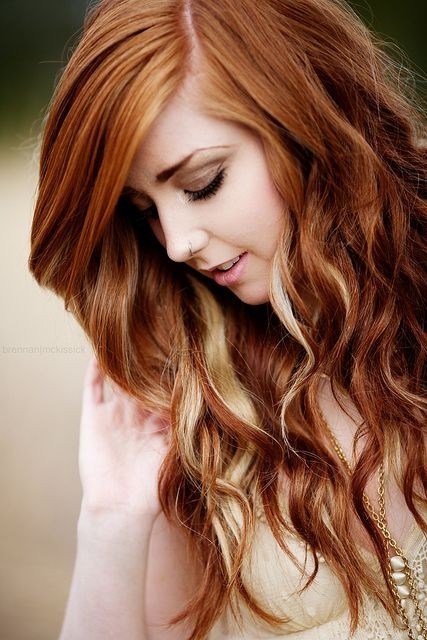 The long wavy hair is definitely being a perfect choice for pretty girls. A trendy side parting and blond highlights are sure to earn more head turns.
Medium Layered Hairstyle for Blond Ombre Hair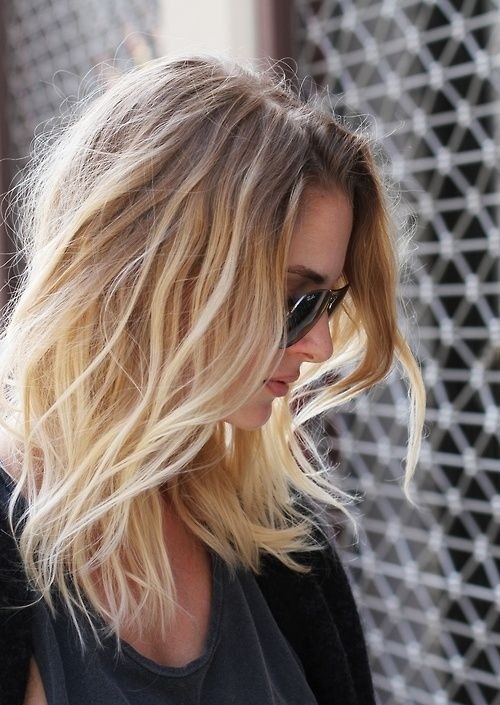 It is high time to give yourself a blond-on-blond ombre hairstyle this season. It will sit beautifully on the shoulders with a right cut.
Long Layered Hairstyle with Bangs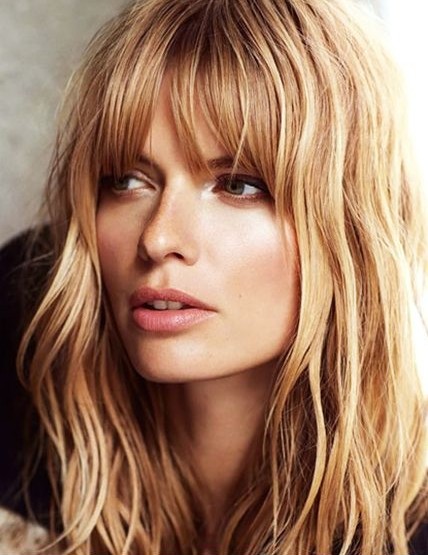 The medium layered haircut will look more flattering with blunt cut bangs. It is being an ideal option to create wanted volume for thin hair.
Long Layered Hairstyle for Women
We have endless ways to cut short layers for long hair. But there's doubt that they will look best on natural straight hair.
Long Layered Haircut for Ombre Hair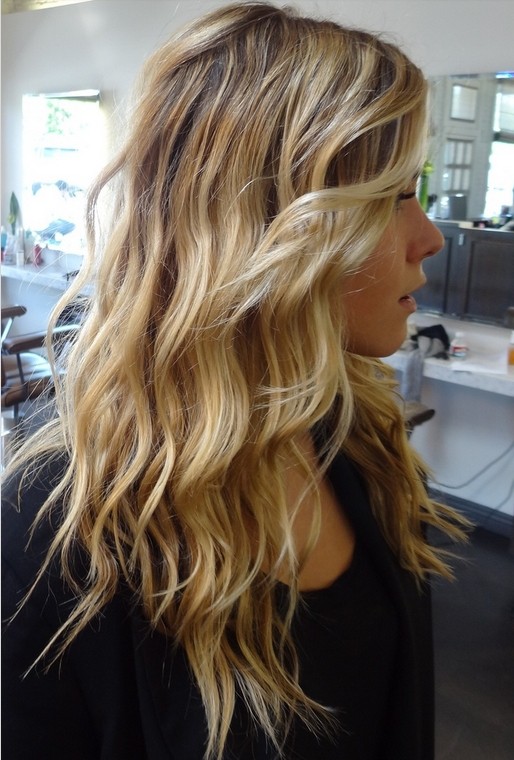 The layered haircut will look wonderfully-chic on crimped hair. It is also very cool to wear different shade of blond on the head.
Layered Bob Haircut for Fine Hair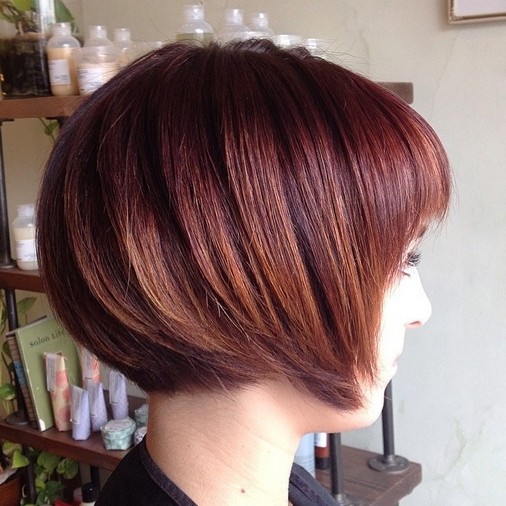 The straight hair will still stay in the hairstyle trends for women. This season, you'd better styled it with slightly angled ends.
Long Wavy Hairstyle with Blond Highlights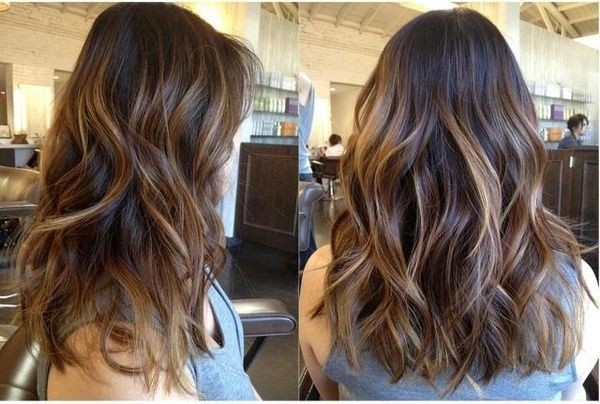 It is a great idea to add blond highlights into brown hair, which will be able to create a perfect color pattern at the back.
Long Layered Blond Hairstyle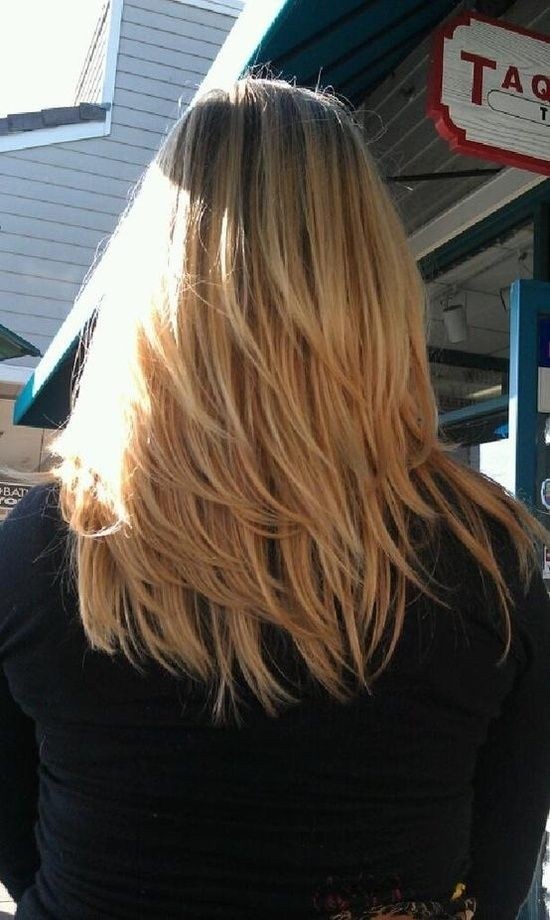 The layered straight haircut looks really beautiful with the flattering shoulder length. You can also style it with waves or curls for more glamor factors.
Long Blond Shaggy Hairstyle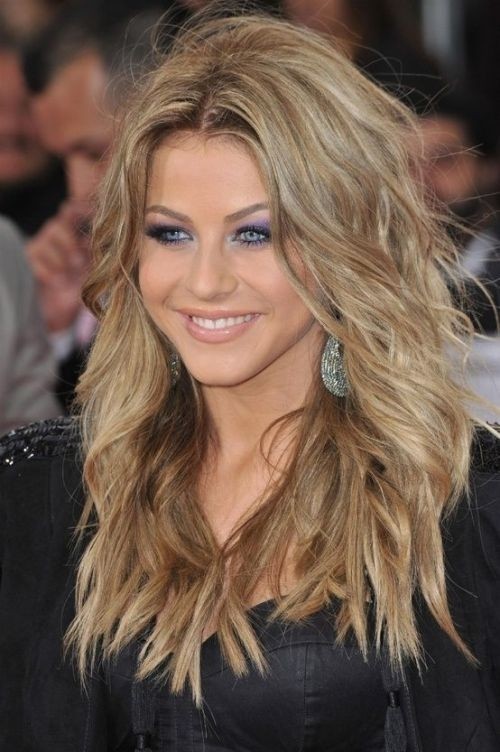 The center part will be a great compliment to long wavy hair. You can update this look with layers of different lengths for a glamorous finish.
Long Layered Haircut for Ombre Hair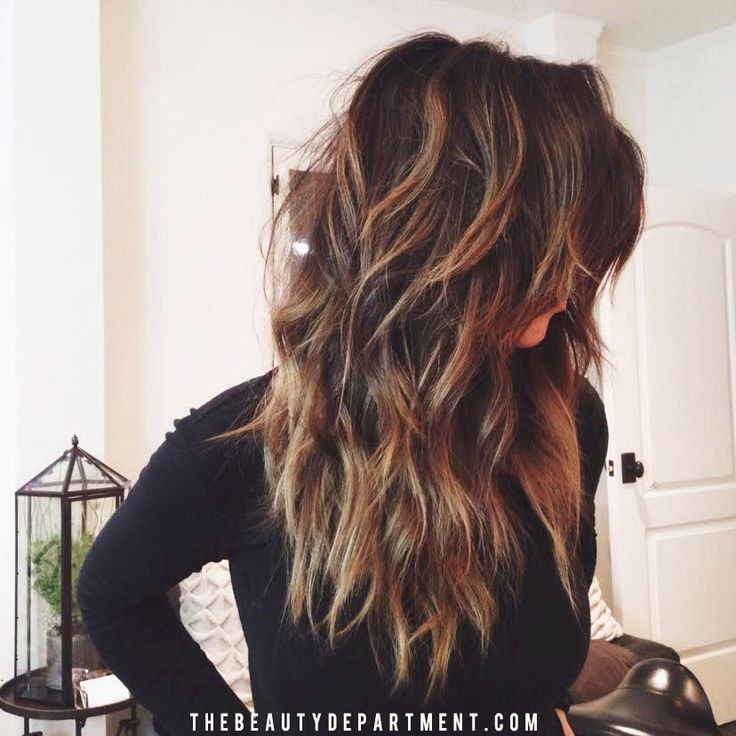 The hottest layering technique will look perfect on long wavy hair. All the hair is being sliced cut artistically to create an impressive style.
Tousled Medium Layered Hairstyle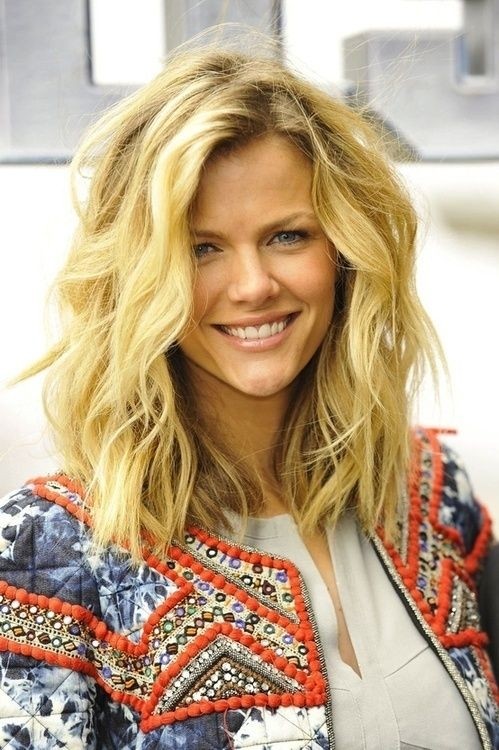 The loose beachy waves are perfect to create a relaxed holiday look. They will work greatly on should length hair.
You can find more (layered hairstyles) on prettydesigns.com