32 Leadership Quotes for Leaders
Today we are going to offer you some leadership quotes to get inspire. How to cultivate your leadership? It's not easy for you to get leadership immediately. It takes time to become a good leader.
Before to have great leadership, you should understand your career very well and consider anything in a detailed way. Also, you should be dependable, intelligent and positive to deal with the problems. The most important thing is to gain more skills to make a better communication.
Why not check out some leadership quotes first and find your favorite leadership quote in the post. Just stay with us and we will choose what you want!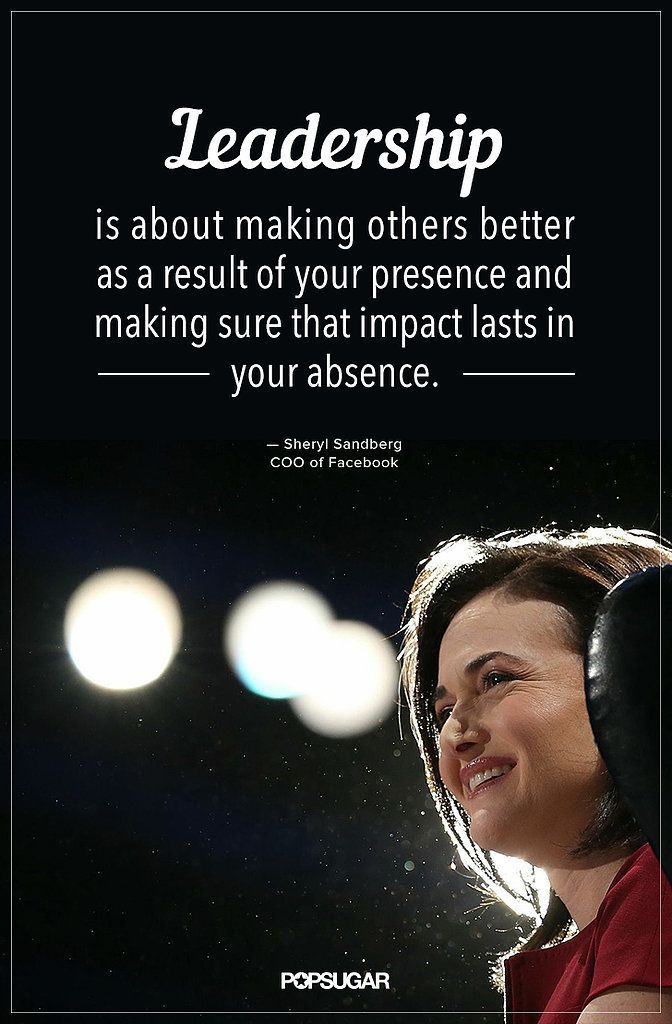 Leadership is about making others better as a result of your presence and making sure that impact lasts in your absence.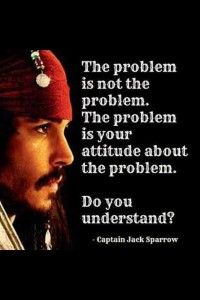 The problem is not the problem. The problem is your attitude about the problem. Do you understand?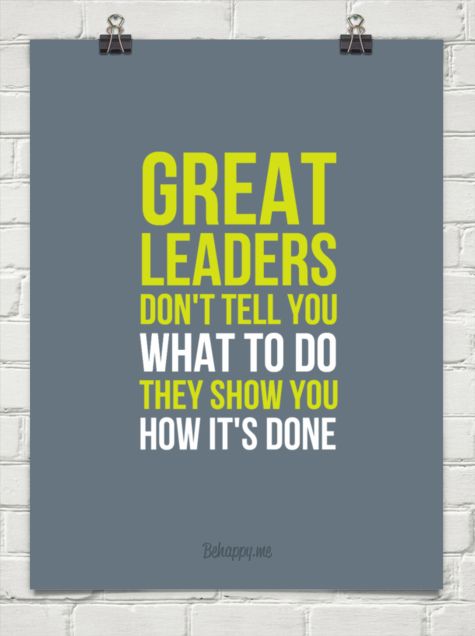 Great leaders don't tell you what to do. They show you how it's done.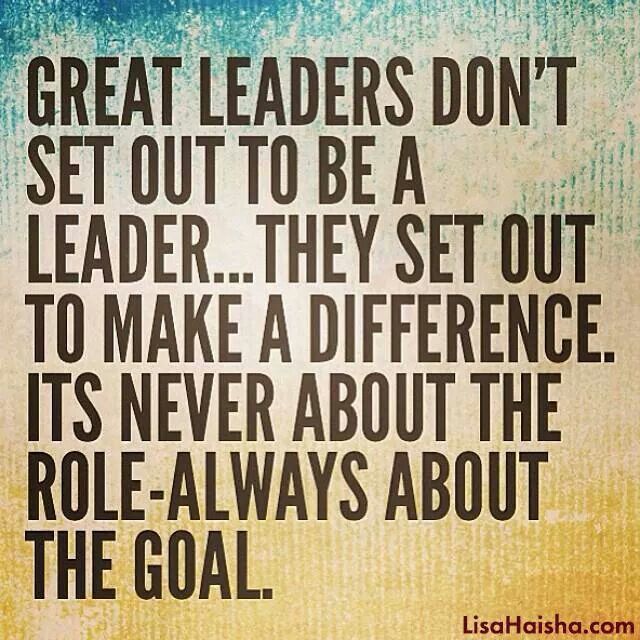 Great leaders don't set out to be a leader… They set out to make a difference. Its never about the role-always about the goal.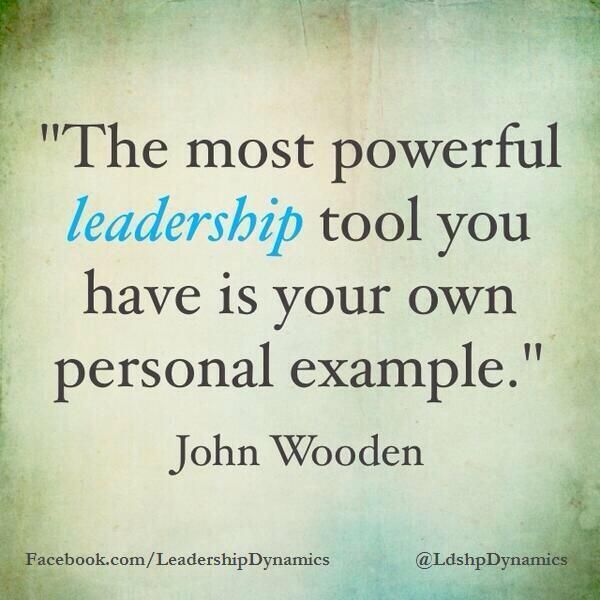 The most powerful leadership tool you have is your own personal example.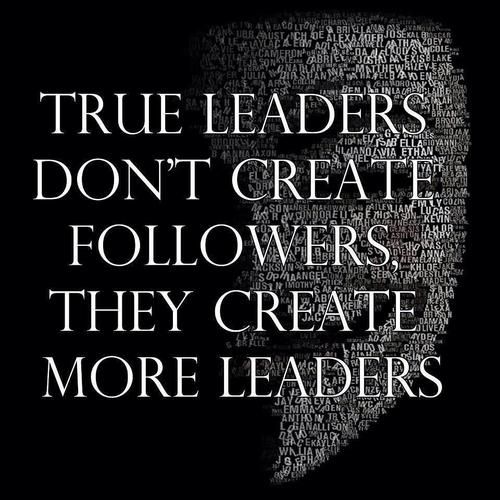 True leaders don't create followers, they create more leaders.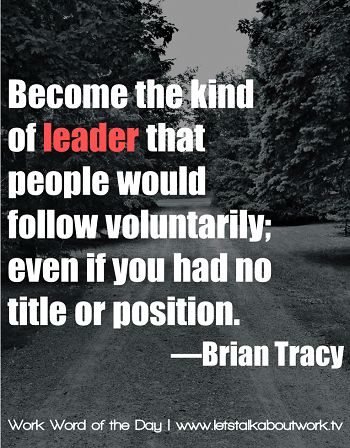 Become the kind of leader that people would follow voluntarily; even if you had no title or position.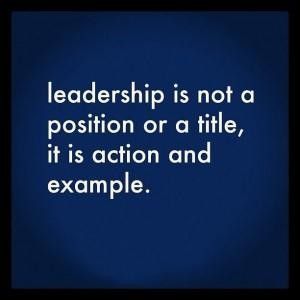 Leadership is not a position or a title, it is action and example.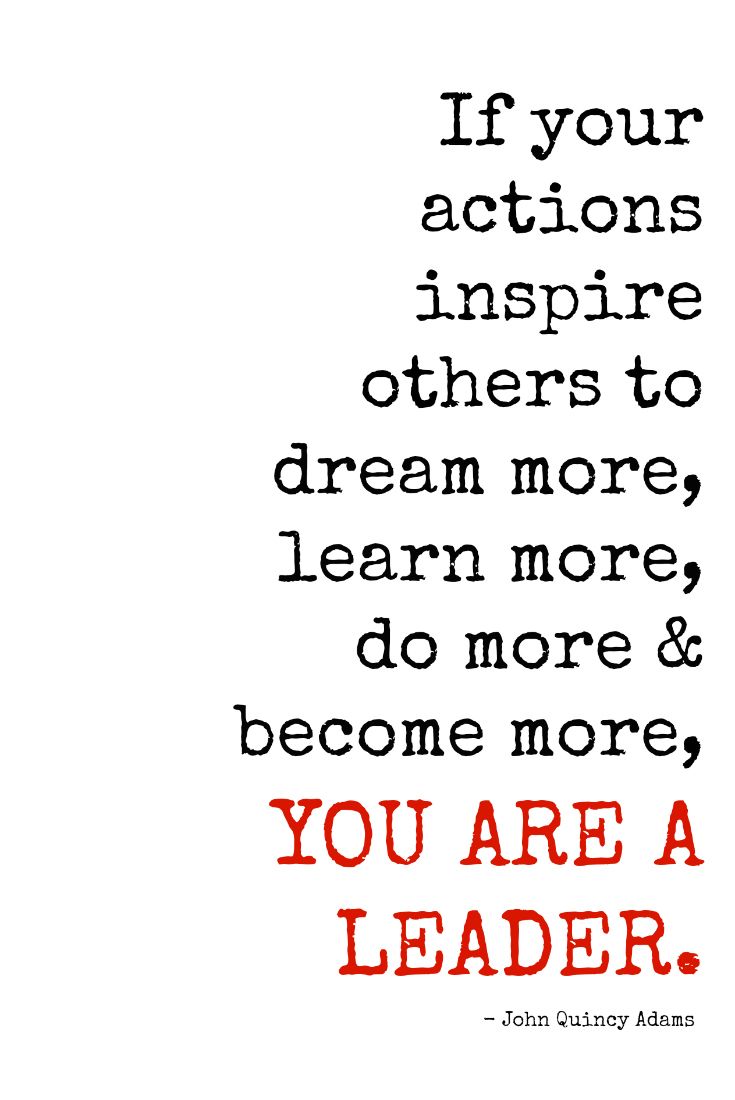 If your actions inspire others to dream more, learn more, do more and become more. You are a leader.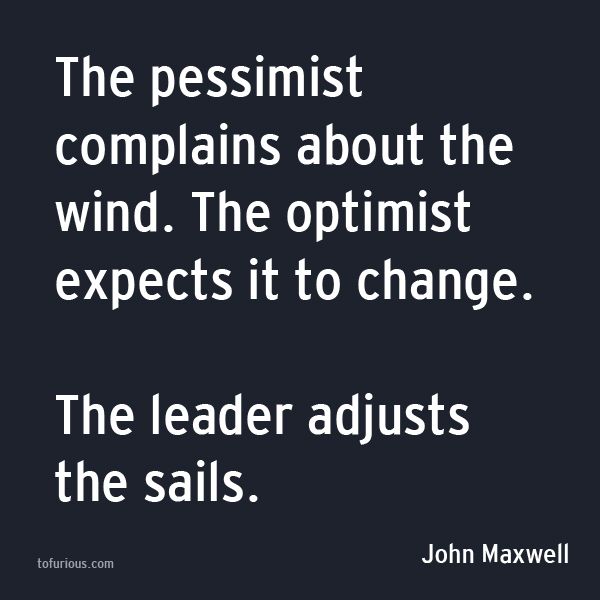 The pessimist complains about the wind. The optimist expects it to change. The leader adjusts the sails.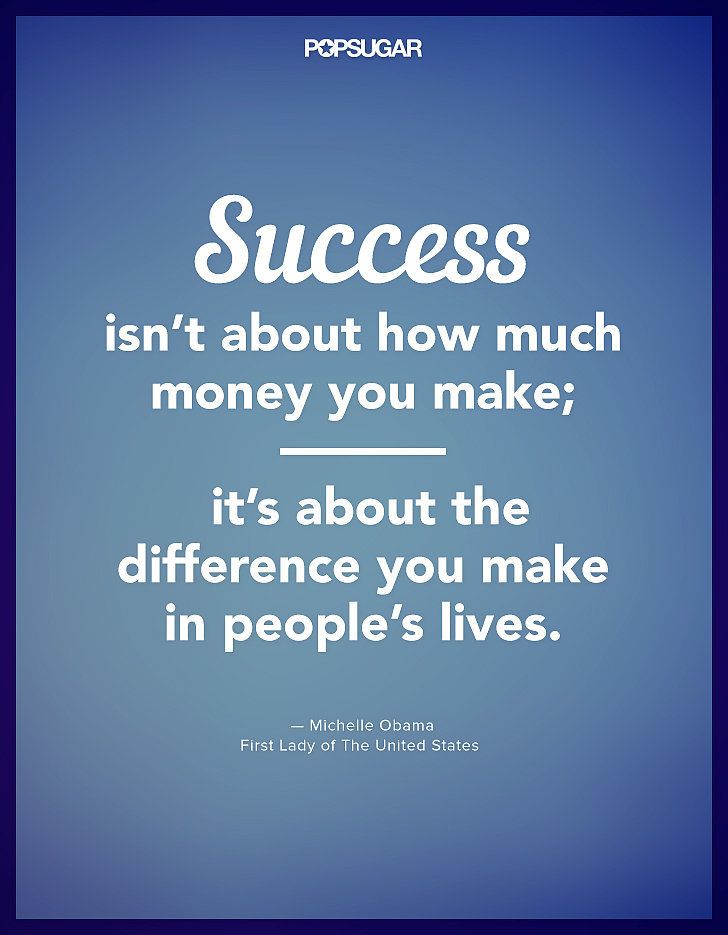 Success isn't about how much money you make; it's about the difference you make in people's lives.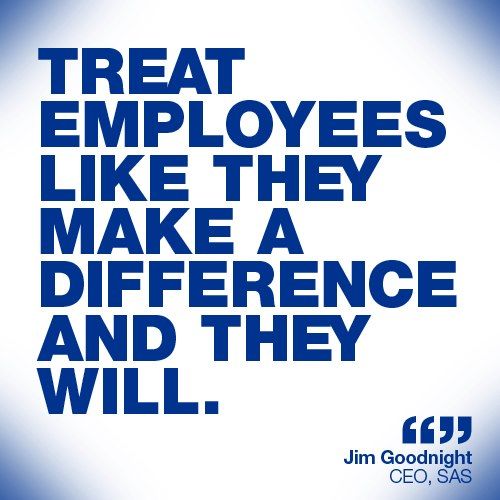 Treat employees like they make a difference and they will.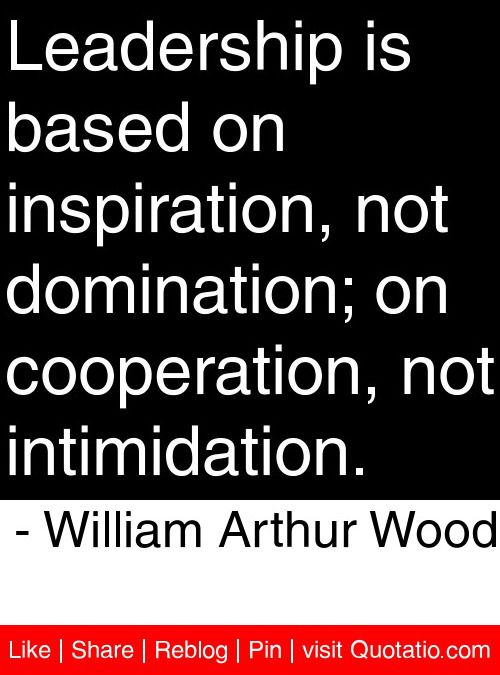 Leadership is based on inspiration, not domination; on cooperation, not intimidation.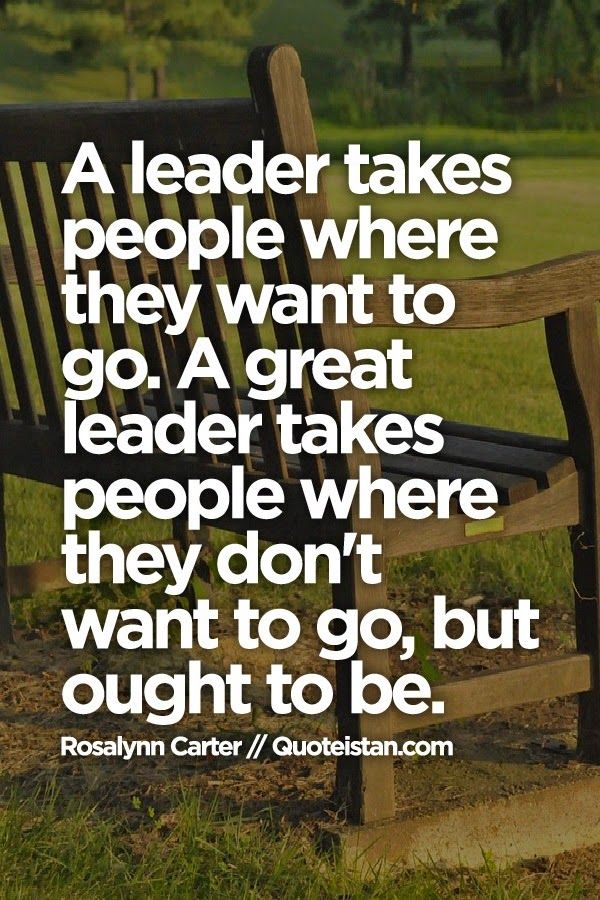 A leader takes people where they want to go. A great leader takes people where they don't want to go, but ought to be.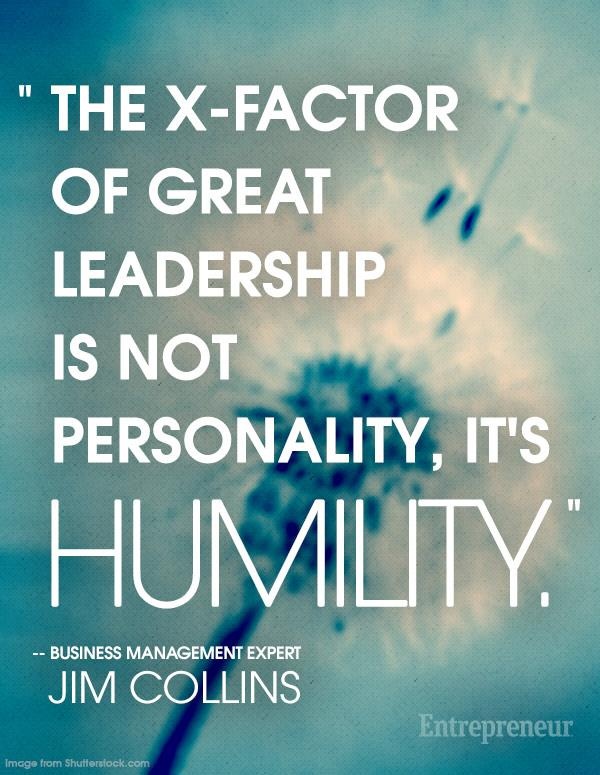 The X-factor of great leadership is not personality, it's humility.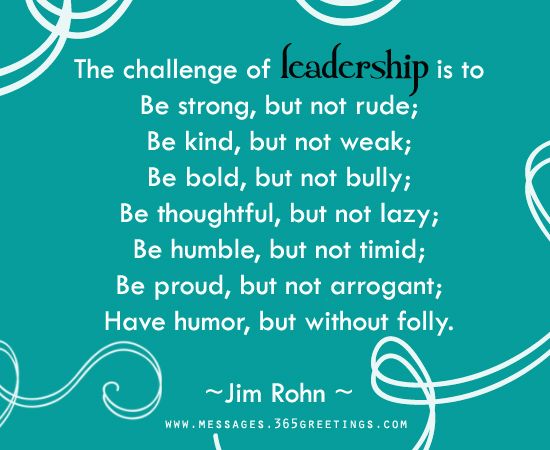 The challenge of leadership is to be strong, but not rude; be kind, but not weak; be bold, but not bully; be thoughtful, but not lazy; be humble, but not timid; be proud, but not arrogant; have humor, but without folly.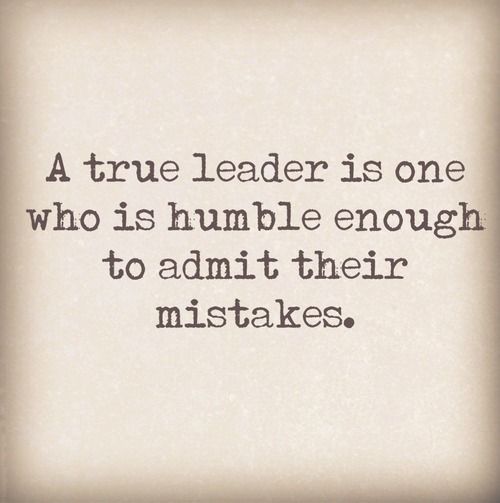 A true leader is one who is humble enough to admit their mistakes.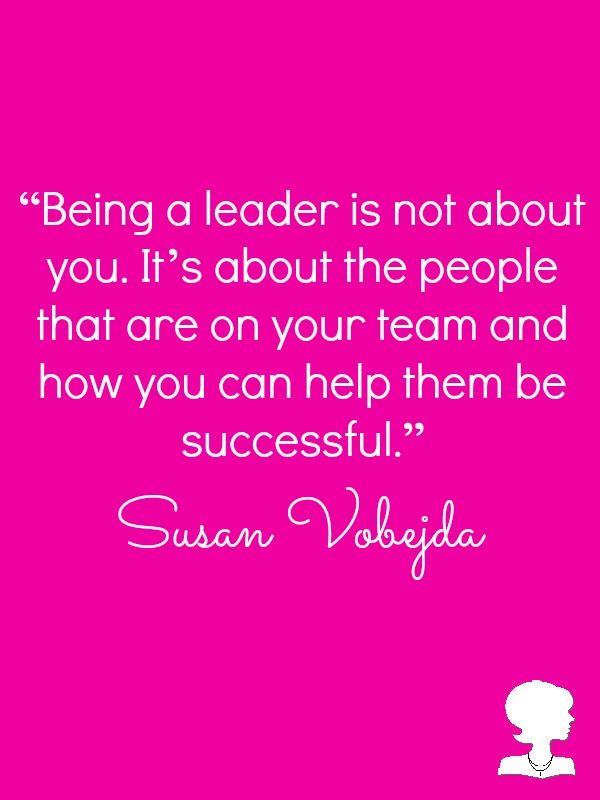 Being a leader is not about you. It's about the people that are on your team and how you can help them be successful.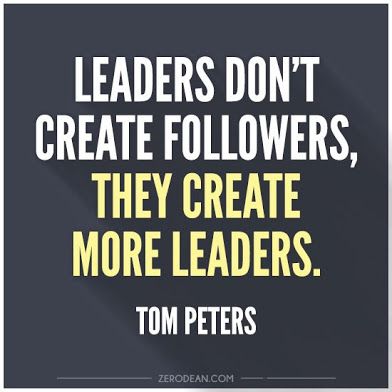 Leaders don't create followers, they create more leaders.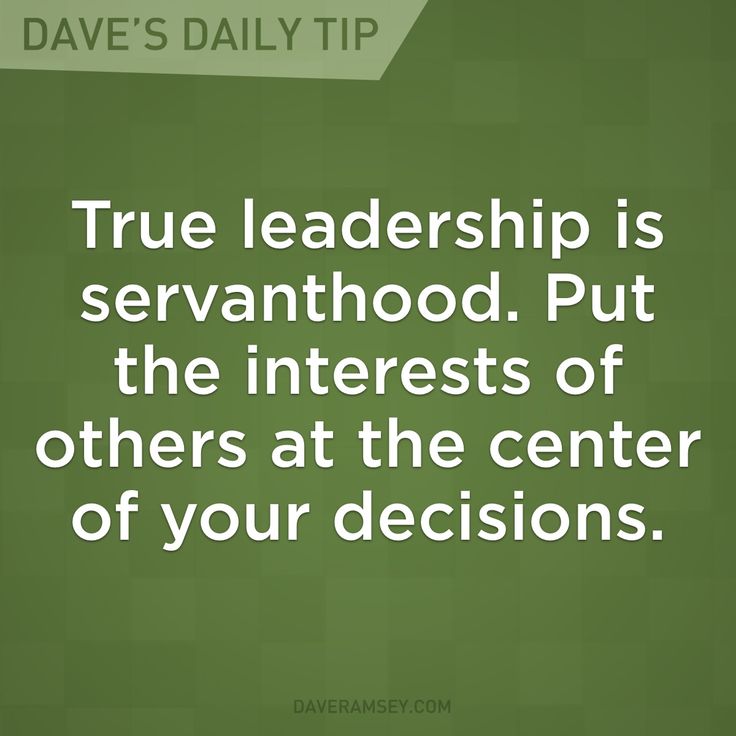 True leadership is servanthood. Put the interests of others at the center of your decisions.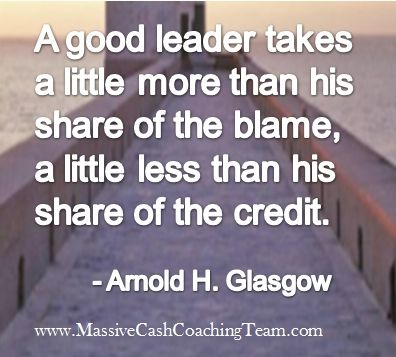 A good leader takes a little more than his share of the blame, a little less than his share of the credit.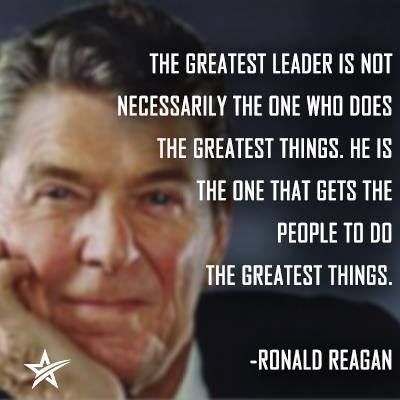 The greatest leader is not necessarily the one who does the greatest things. He is the one that gets the people to do the greatest things.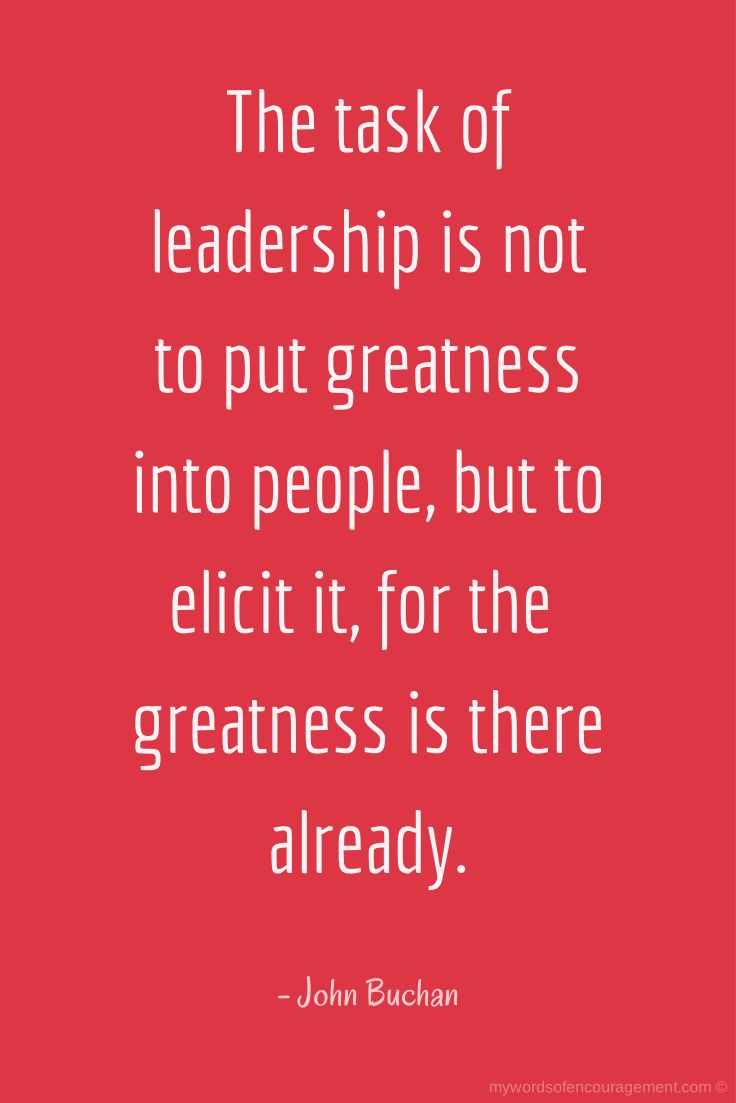 The task of leadership is not to put greatness into people, but to elicit it, for the greatness is there already.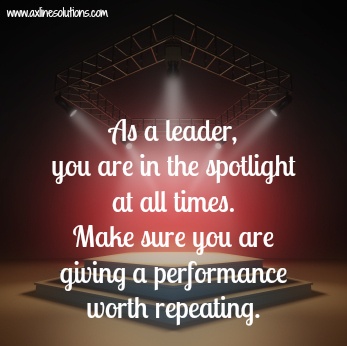 As a leader, you are in the spotlight at all times. Make sure you are giving a performance worth repeating.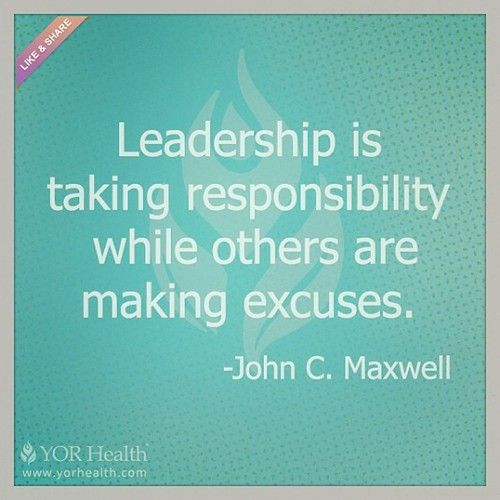 Leadership is taking responsibility while others are making excuses.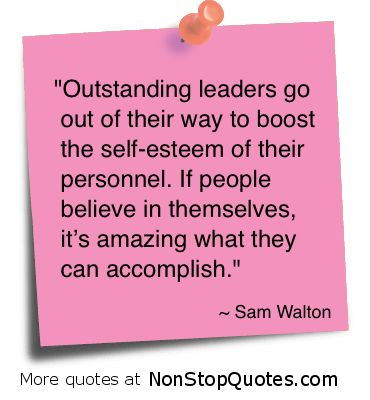 Outstanding leaders go out of their way to boost the self-esteem of their personnel. If people believe in themselves, it's amazing what they can accomplish.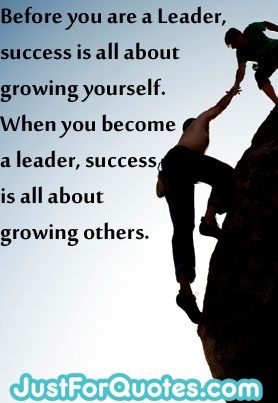 Before you are a leader, success is all about growing yourself. When you become a leader, success is all about growing others.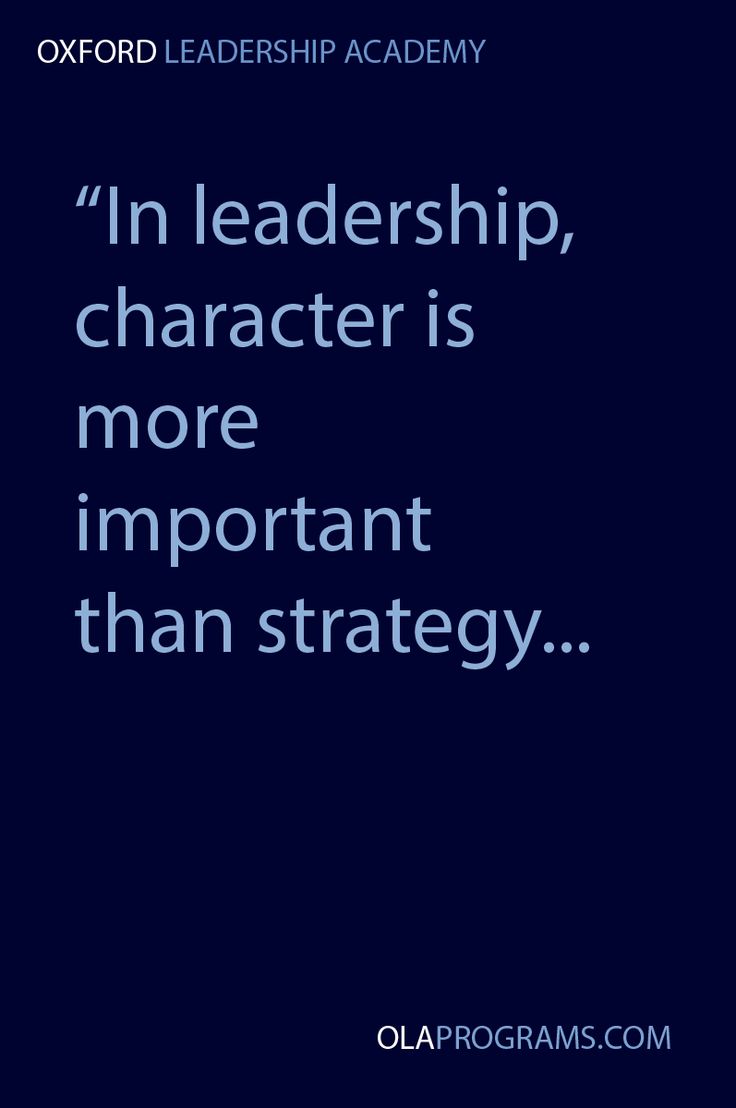 In leadership, character is more important than strategy…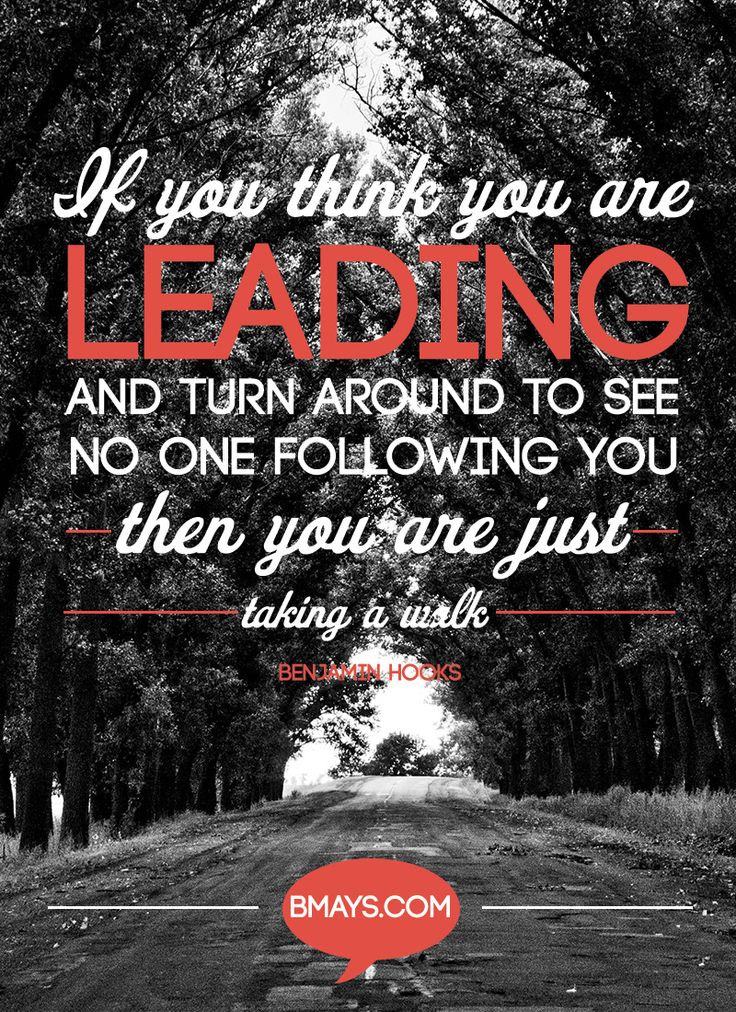 If you think you are leading and turn around to see no one following you. Then you are just taking a walk.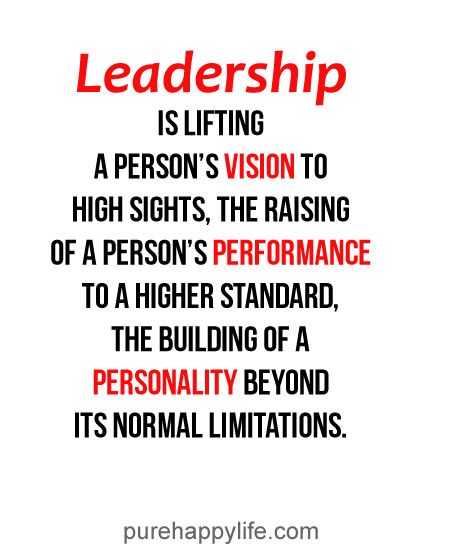 Leadership is lifting a person's vision to high sights, the raising of a person's performance to a higher standard, the building of a personality beyond its normal limitions.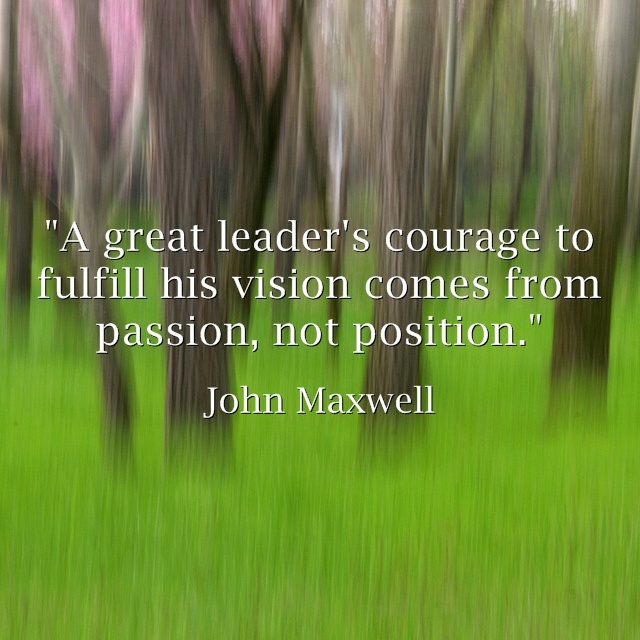 A great leader's courage to fulfill his vision comes from passion, not position.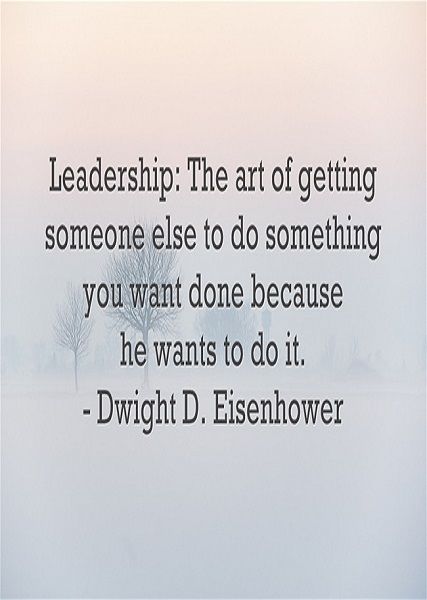 Leadership: the art of getting someone else to do something you want done because he wants to do it.