20 Chic Casual Outfit Ideas with Wedges
Every girl will have a pair of wedges to rock the summer looks. Wedges can not only lengthen leg lines, but also pair your outfits very well. They will bring you a casual look, a serious look or an elegant look. Today, prettydesigns will show you ideas to step your wedges.
It's versatile for you to wear wedges. The shoes can pair your dress, your skirt and your pants. It seems that you can go for a pair of wedges for many occasions. You'd better have nude wedges because you can always find ways to style your pretty looks with a simple pair of shoes.
When it gets warmer, you will not miss the shoes to pair your outfits. Check the ideas out and find what you want.
Animal Peep Top Wedges
If you wear a simple outfit for the weekend, you'd better choose a pair of animal wedges to pop up the look.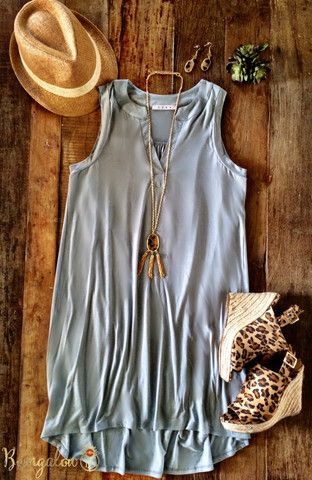 Black Dress and Wedges
It's classic for girls to glam a black and white outfit for outgoing. For your next event, you can wear pair your black dress with a pair of white strapped wedges.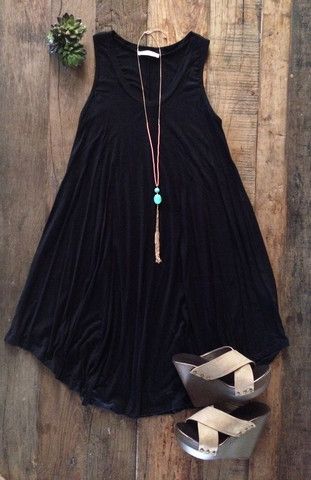 Strip Dress and Wedges
Strip tops must be summer staples. You can get it easy with a pair of brown wedges.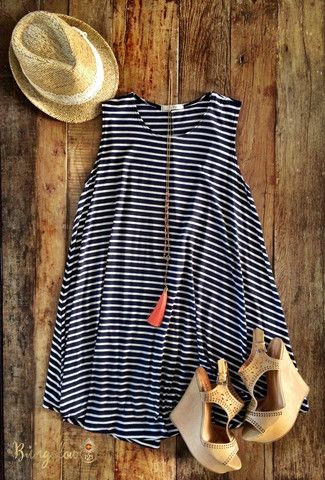 Colorful Wedges
When it is summer, girls may love something colorful. Then go for the colorful wedges and glam a great dress look.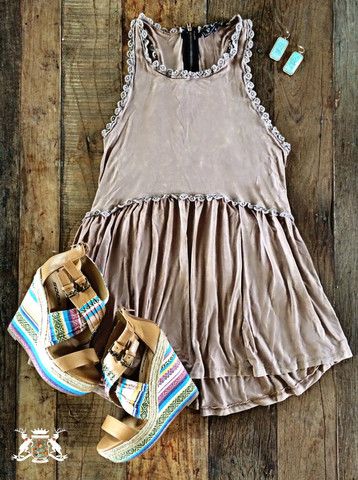 White Flowy Dress and Brown Wedges
Summer is too hot to make clothing sophisticated. You can just wear a white flowy dress and step a pair of brown wedges.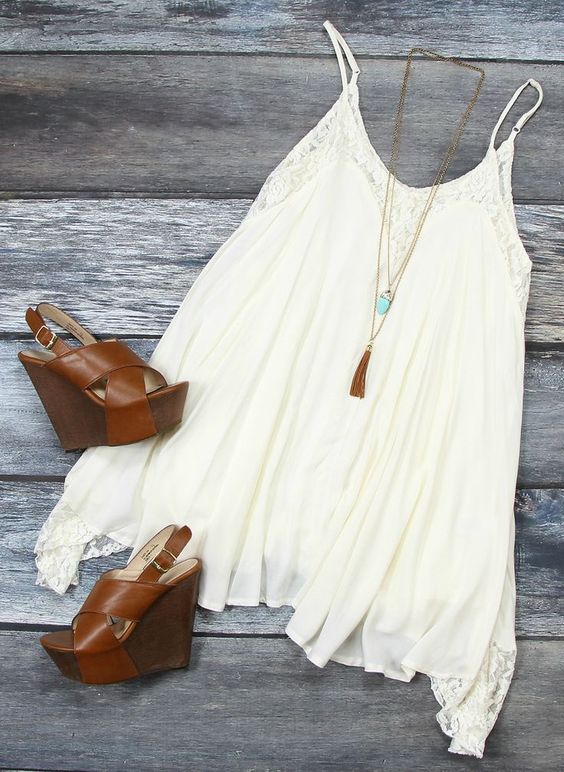 Black Dress and Brown Wedges
When the summer night falls, take your white clutch and step your brown wedges to make a pretty night look.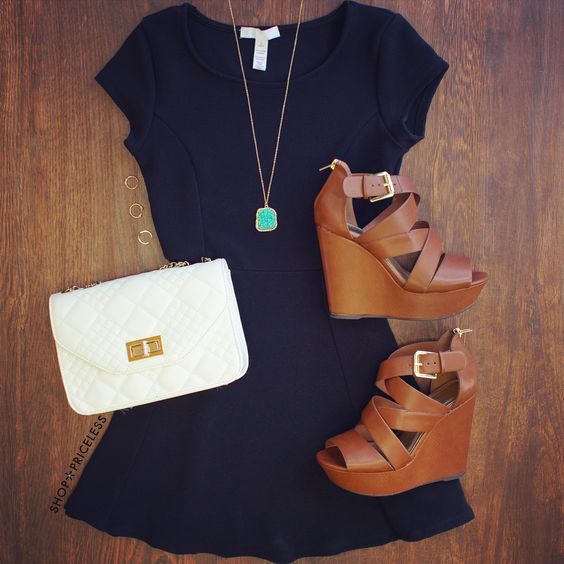 Floral Dress and Wedges
The look can be worn in both late spring and summer.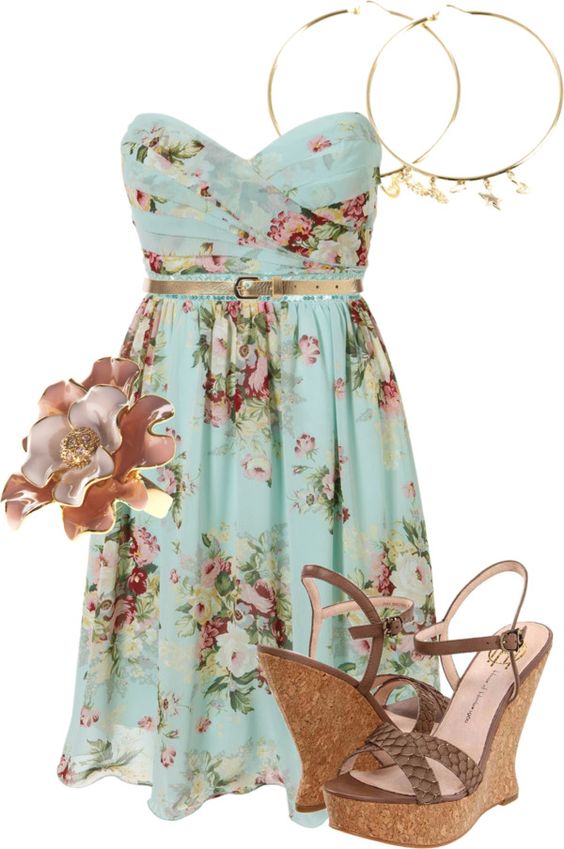 Black and White Outfit
Black and white outfit can fit many occasions. You can glam a similar look for your next date.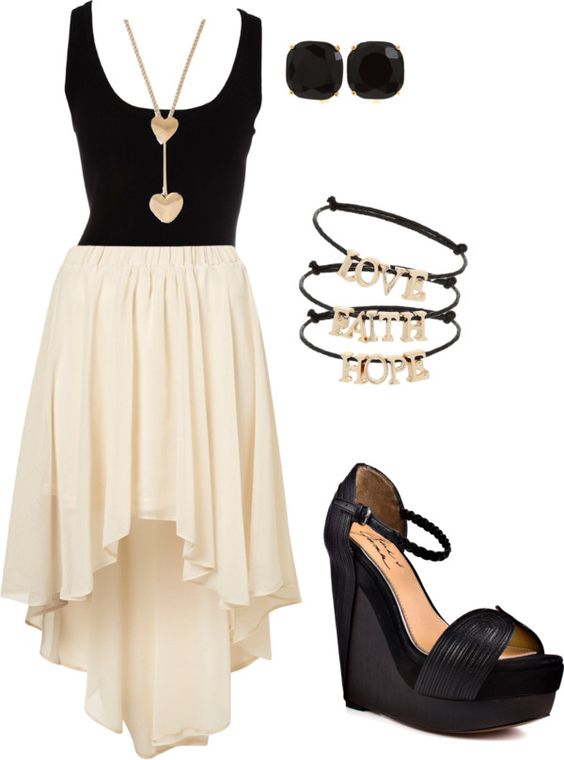 Bright Skirt and Black Wedges
Wearing a bright skirt for summer is one of tips to glam a pretty look.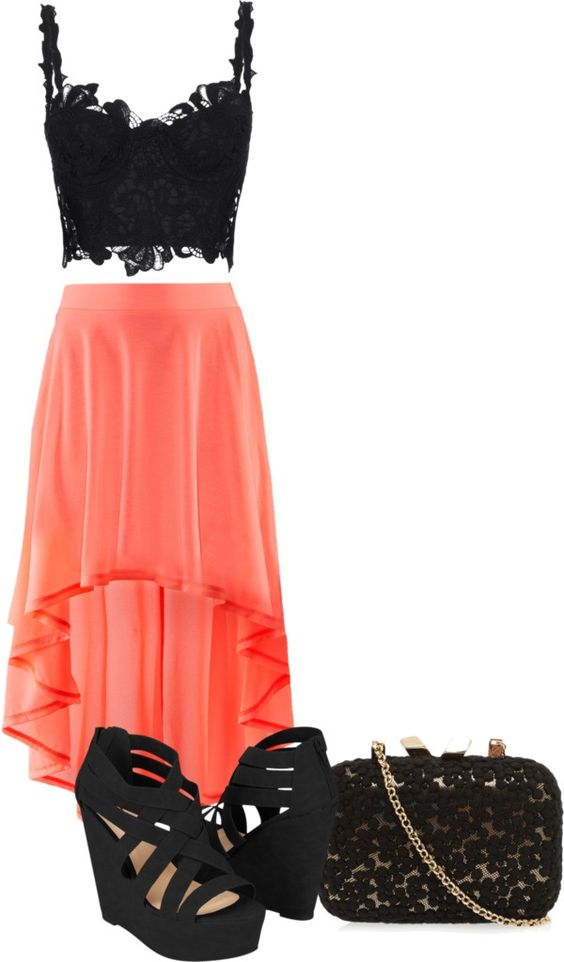 Green Skirt and Black Wedges
It's easy for you to make the combination. You can just glam yourself with a tank top, a green skirt and wedges.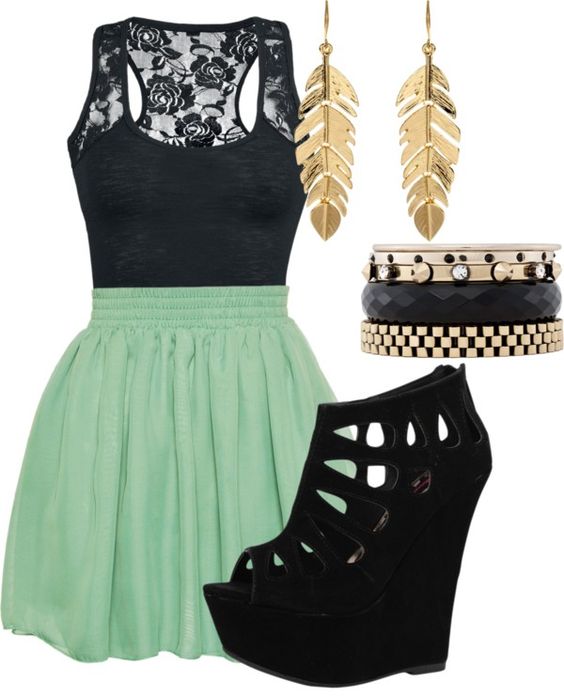 Crop Top, Blush Skirt and White Wedges
It's chic and pretty to have the look.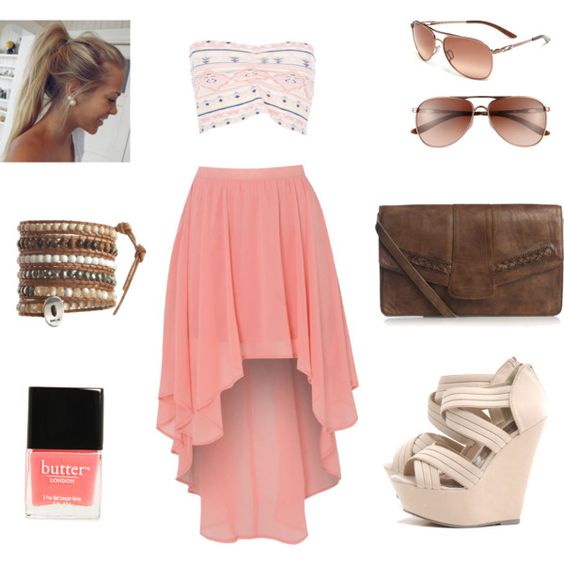 Black Printed Dress and Black Wedges
The outfit is elegant to your date look.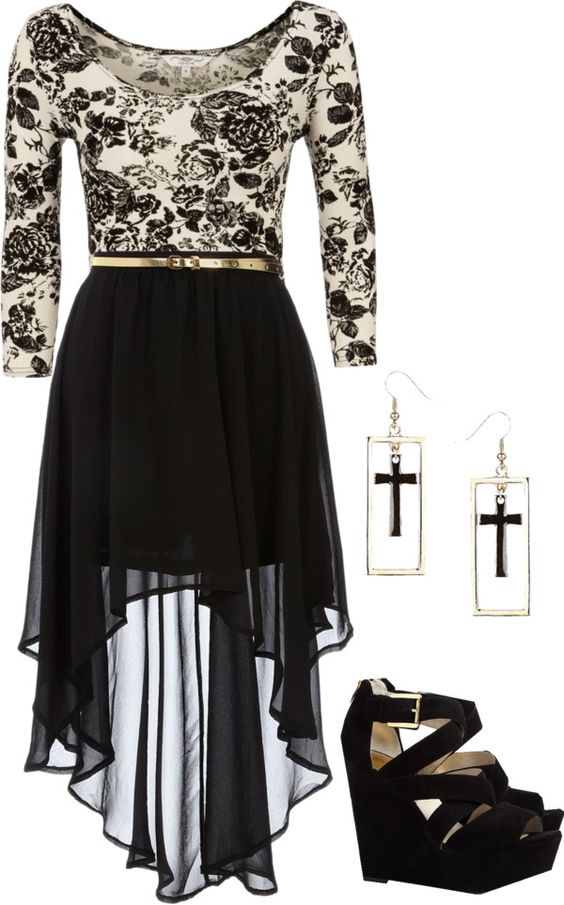 White Top, Jeans and Red Wedges
Wedges can pair your jeans as well.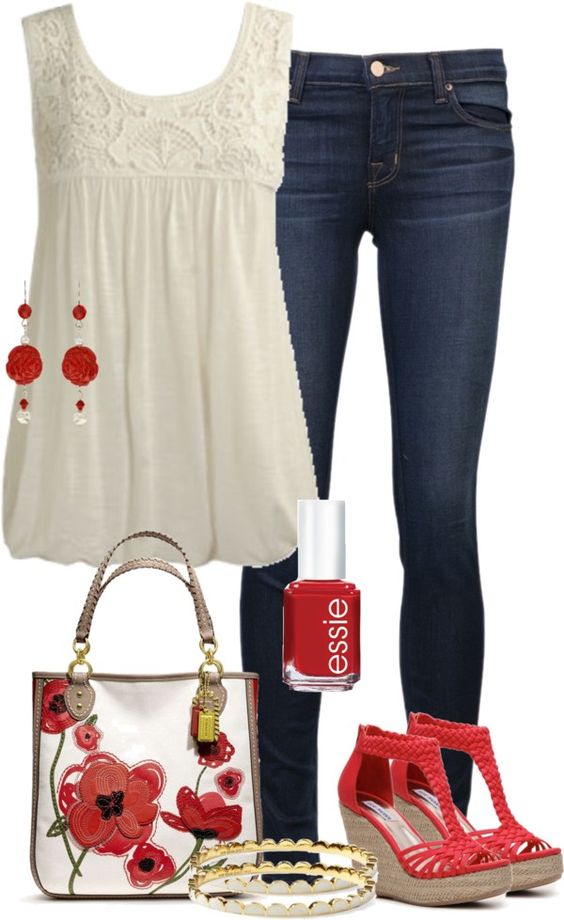 Casual Outfit for Work
If you want to choose comfortable shoes for work, you are suggested to take the wedges.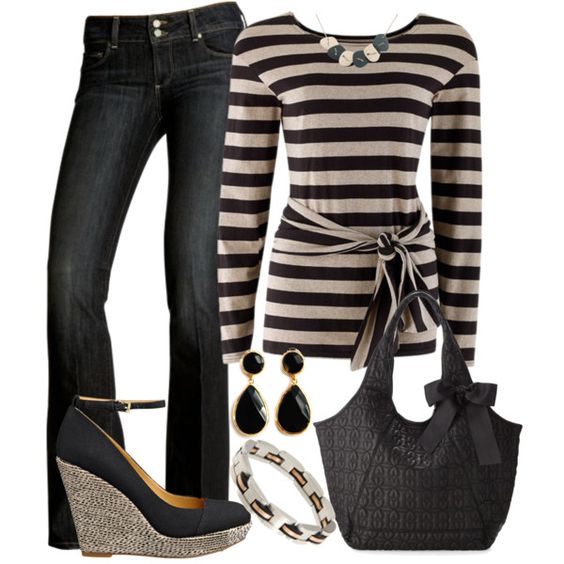 Black Top, Jeans and Black Wedges
If you want to create a casual look, you can wear simple jeans, black top and a pair of black wedges.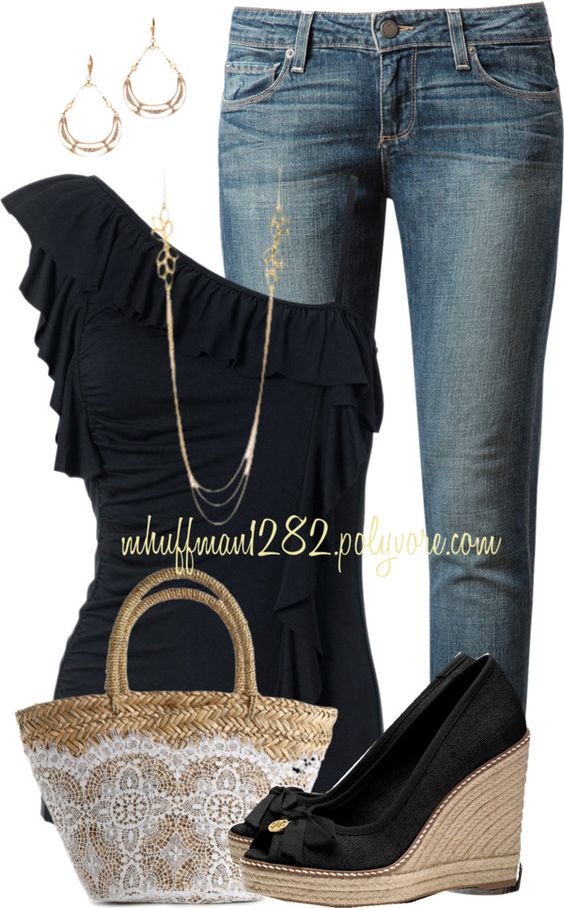 Nude Top, Orange Pants and Wedges
Why not prepare the look for spring?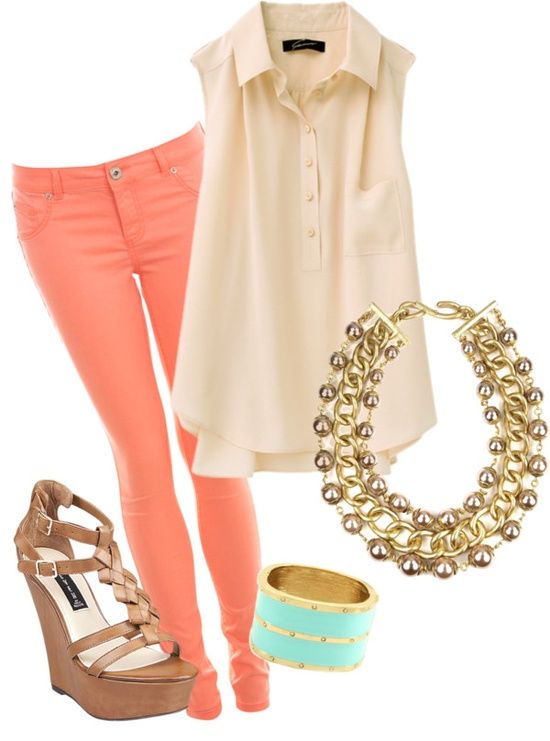 Bright Pants and Nude Wedges
It is fabulous for girls to have wedges because they are versatile for leggings in any color.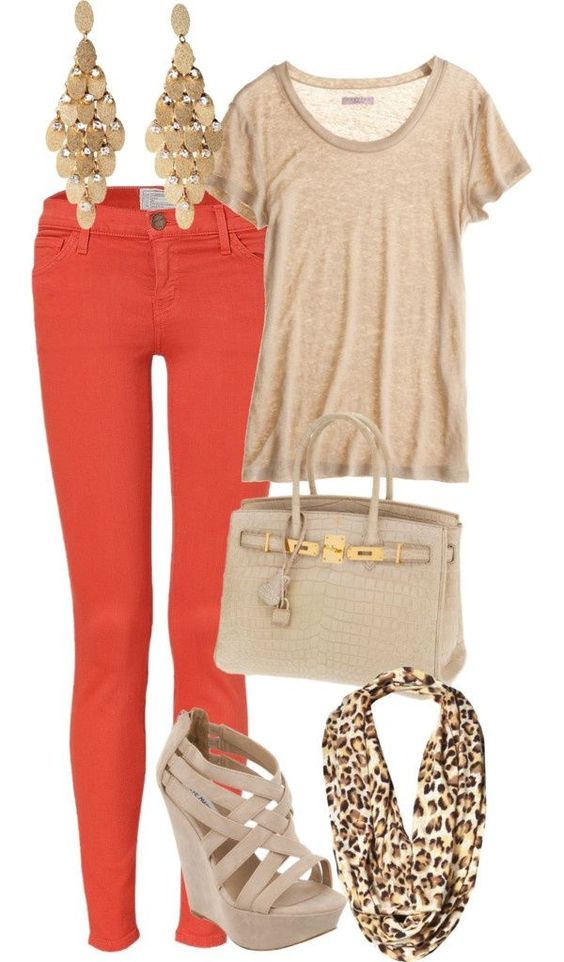 White Top, Ripped Jeans and Brown Wedges
We show another style with brown wedges in order to tell you how magical the wedges are.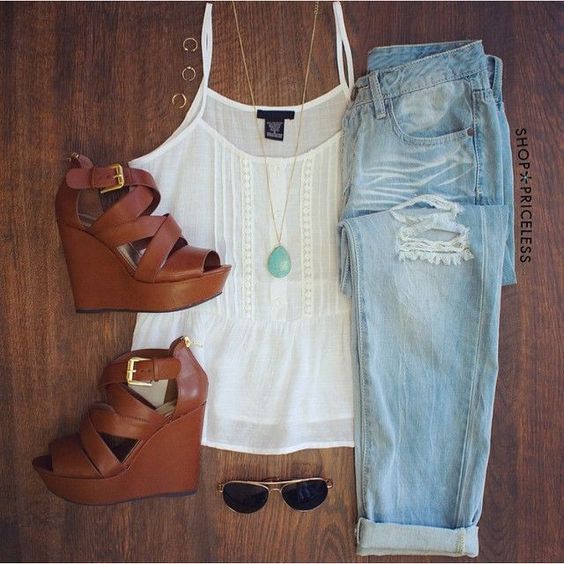 Shorts and Wedges
Since it is summer soon, have no hesitation to prepare shorts and wedges.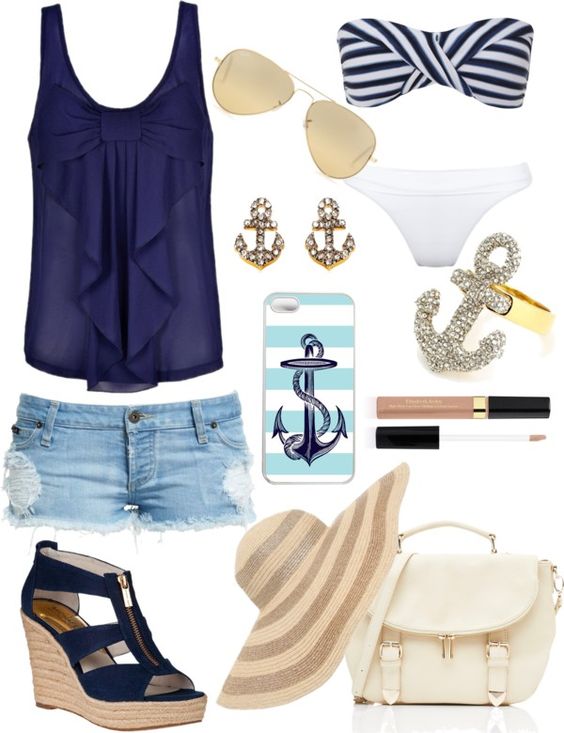 Stretchy Shirt, Lace Shorts and Wedges