21 Choppy Bob Hairstyles – Latest Most Popular Hairstyles for Women
Neatly cut bobs are great if you're someone who likes having clean cut hair. Other women, however, like a little more of a messy look. Here are some cute choppy bob hairstyles to show off how great these choppy looks can be.
Messy Choppy Bob
This choppy bob hairstyle is very easy to achieve and takes no effort. Simply wake up in the morning with your naturally messy hair and leave it.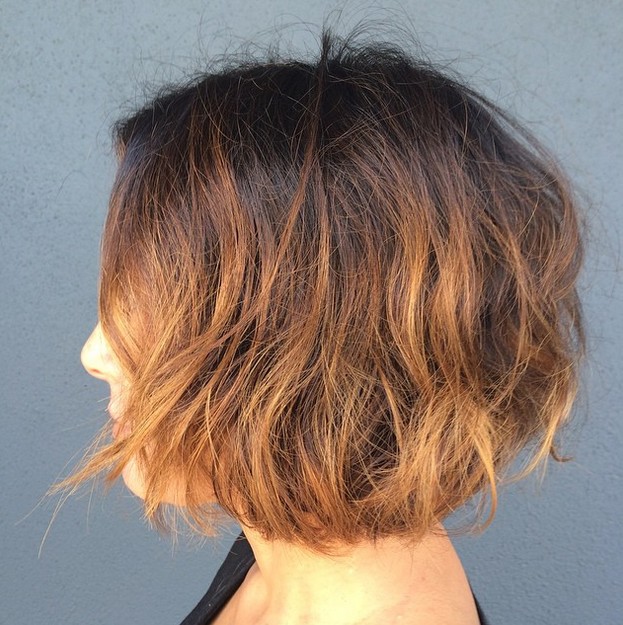 Tight Waves
Do something new with your choppy bob hairstyle and create a full head of tight waves. This can be done with a flat iron, a one inch curling iron, or the no heat paper bag method.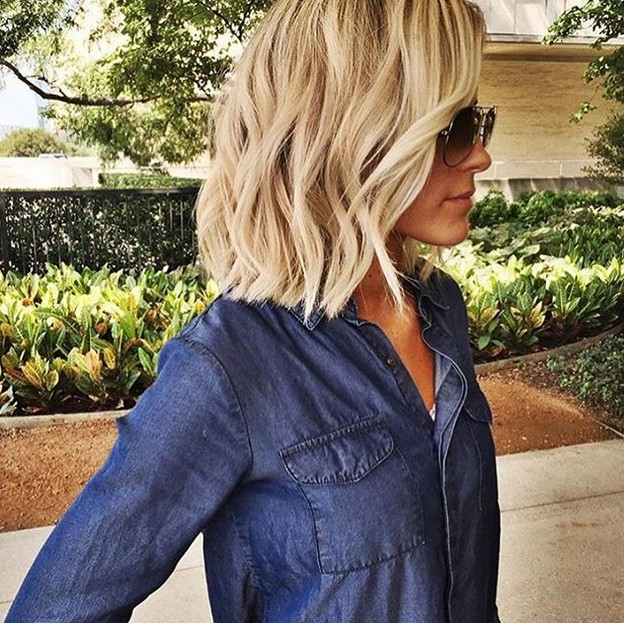 Loose Waves – Sun kissed balayage bob haircut
The plethora of loose waves suits this long bob. Loose waves like this give off a more youthful, carefree feel. This is a hairstyle for all occasions like school, work, and social outings.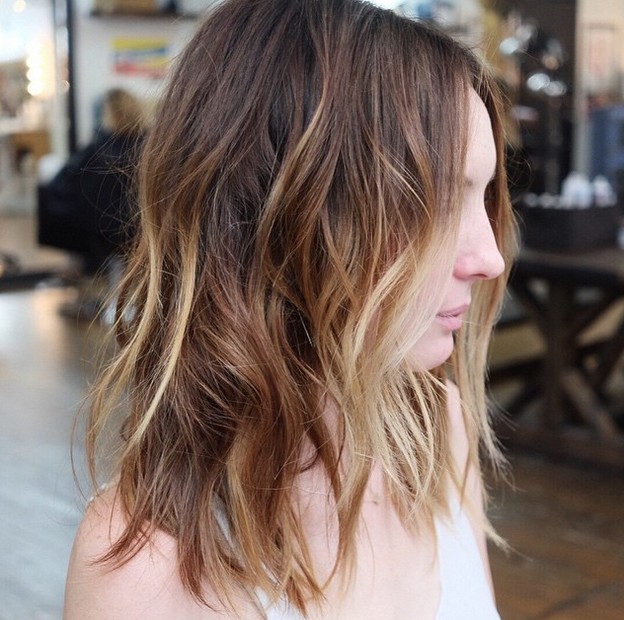 Subtle Curls
Looking for a curly, but minimalist curly style? Simply add just a few little waves or curls to your look. It doesn't take a lot of work, but you do look like a million bucks.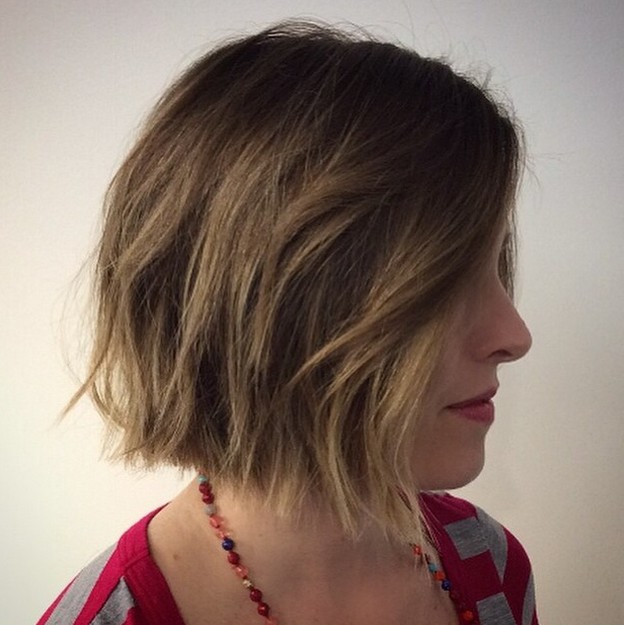 Blonde Choppy Highlights
Give this collarbone length bob a little spruce by dying your choppy layers blonde. This color works well with the brown underneath and gives a nice contrast.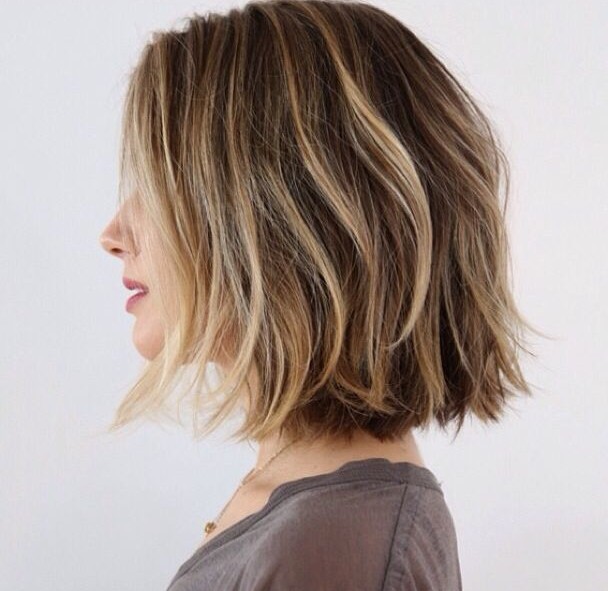 Summer Lovin' Ombre
Stop spending hours upon hours trying to find your next summer look. We have the perfect one right here. Get beach ready with a brown to blonde ombre and beachy curls. You can achieve beachy curls in two ways. If you don't want to use any heat, you can braid your hair overnight and use sea salt spray in the morning to give texture. With heat, use a one inch curling iron for each curl. Make sure to use heat protectant before using hot tools on your hair.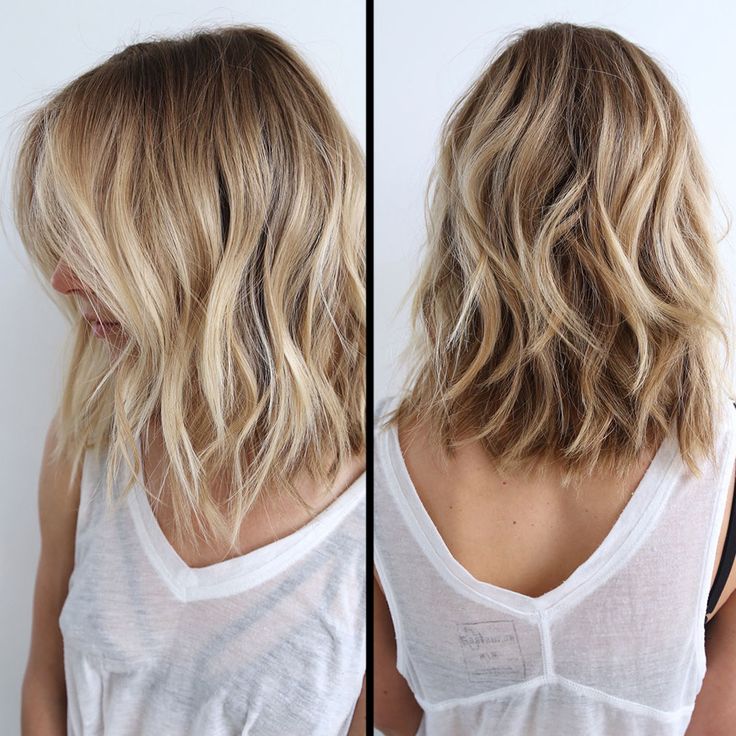 Wavy Lob
It can be a real pain finding hairstyles when you have unmanageable hair. Hair that is too short can look like one giant poofball. Hair that is too long can take too long to style. This midlength bob is the right style for unmanageable hair. As the hair is drying, apply a quarter size amount of curling creme for natural curls. Finish it off with hairspray after.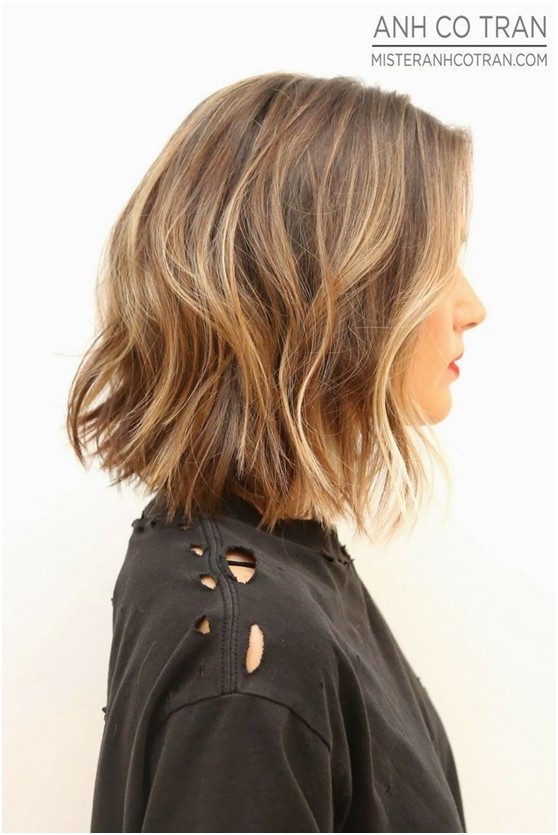 Razored Layers
This cut is just an inch or so shorter than the previous one. The cool thing about this one is the razored ends which can be easily achieved with a razored scissor. These will make your hair look less heavy and thick.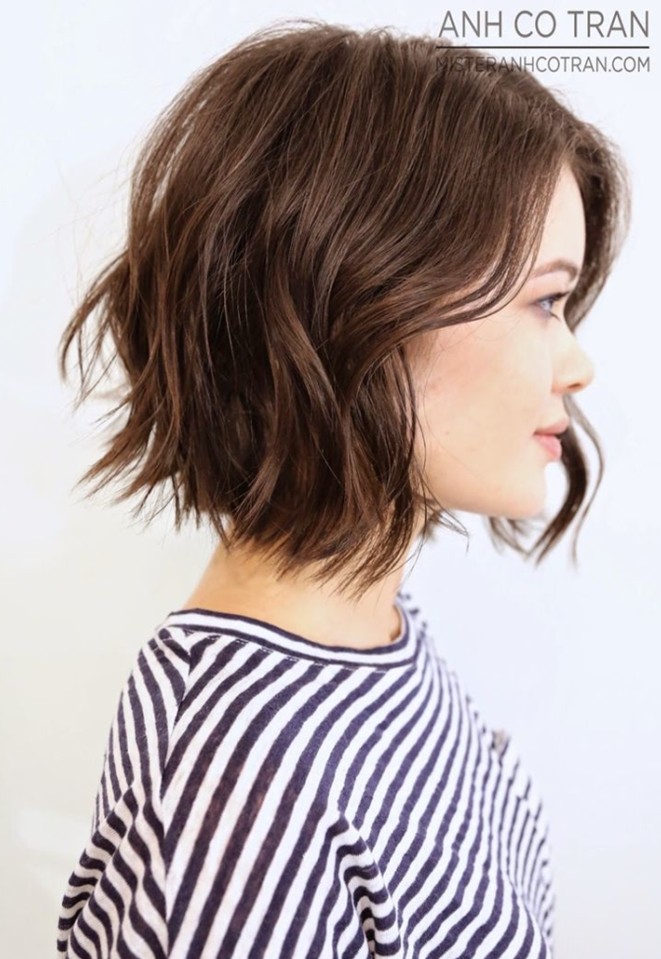 Curly Balayage Bob
Choppy layers and curls work really well together when it comes to choppy bob hairstyles. Both choppy layers and curls add definition and body to a look, but making a team out of the two knocks it out of the park.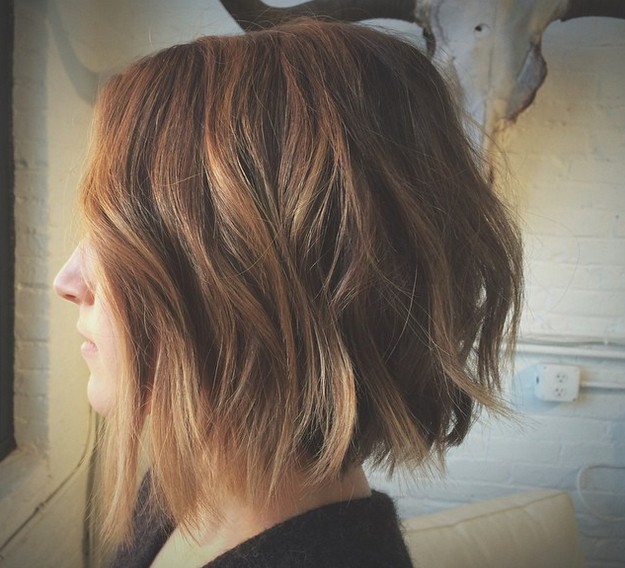 Lauren Conrad Bob
For the past couple of years, Lauren Conrad has been a lifestyle icon for many people. These fans want to copy her fashion sense, makeup, and hair. There is no magical spell to her hair. You can get her look easily by chopping off your locks to shoulder length with layers put in. Give it a little curl and you're done.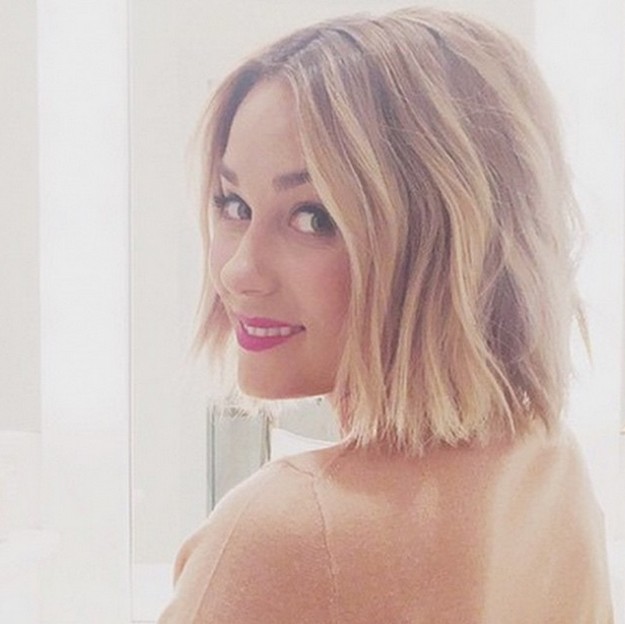 Three Layered Bob
This bob looks like a cake with three layered sections. It is the epitome of a choppy bob hairstyle. This cut is for the people who want to add an edgy cut to their hair routine.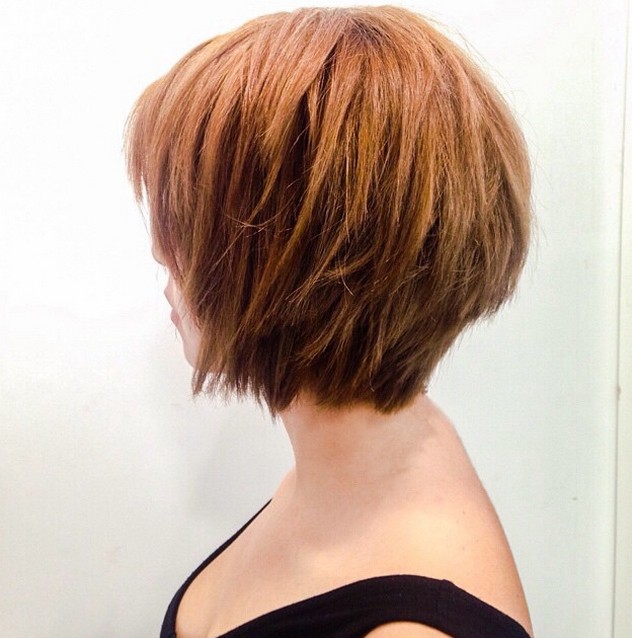 Golden Curls
Hair is usually dyed warmer colors during the summer, but when summer passes you want to add a bit more warmth into your life. It's time to give your hair some warmth to combat how cold it is outside with golden highlights.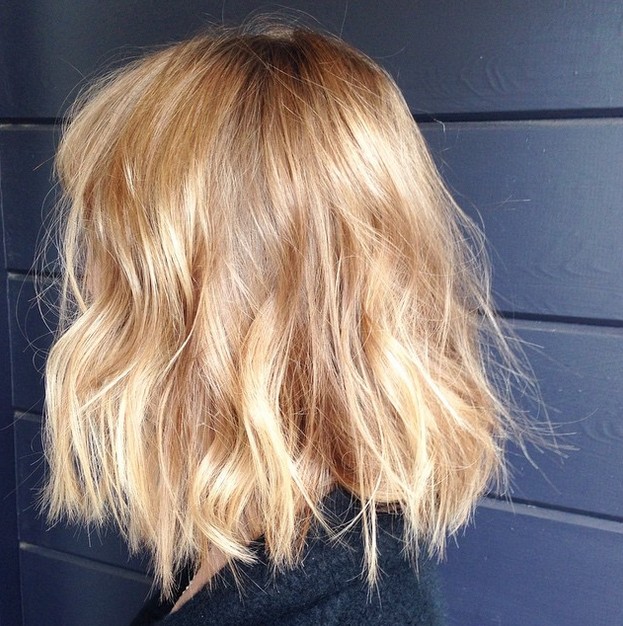 Multicolored Bob
We're firm believers that everyone should dye their hair wild colors once in their life. This light and dark blue and purple pastel trio is a great combination for a first timer.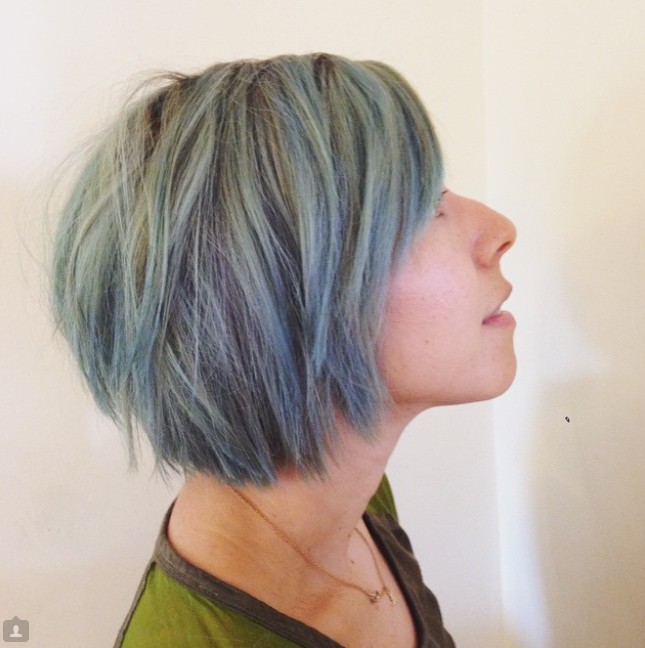 Ombre A-Line
Jazz up this textured wavy a-line with an ombre. Leave ¾ of the hair a dark brown and the other ¼ something lighter such as a warm toned reddish brown.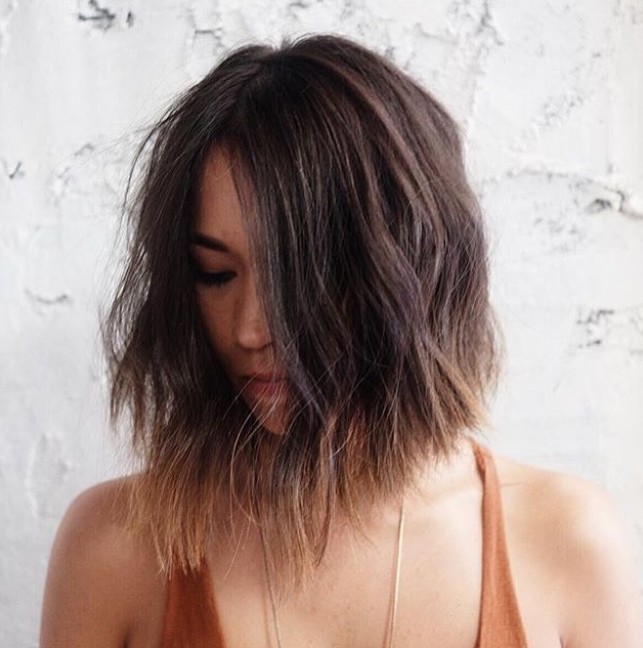 Curly Stacked Bob
Growing out a pixie cut never looked better. The extra curled layers in the back make this look as if it's a stacked bob. This gives it more volume in the back that is usually missed due to not being able to see the detail on your own.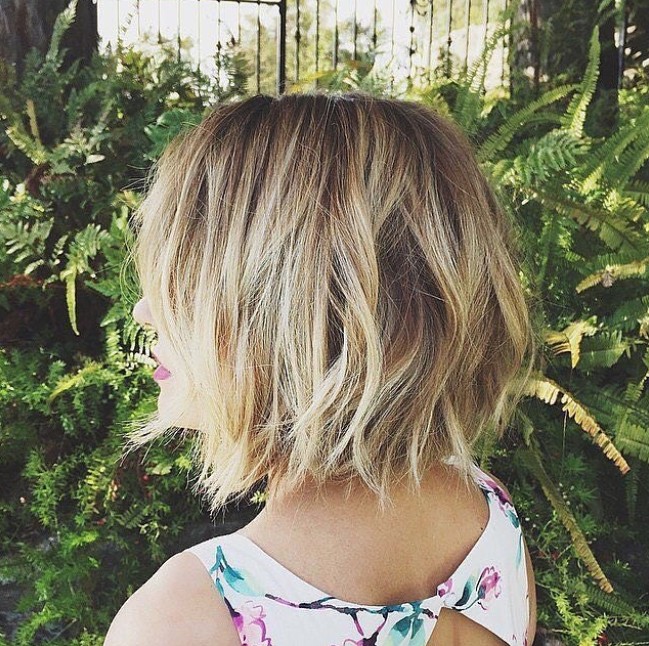 Curls Two Ways
Curls get boring when they're repeating the same direction over and over again. Your choppy bob hairstyles can change entirely if you curl your hair in different directions. Never curl a section in the same way twice in a row.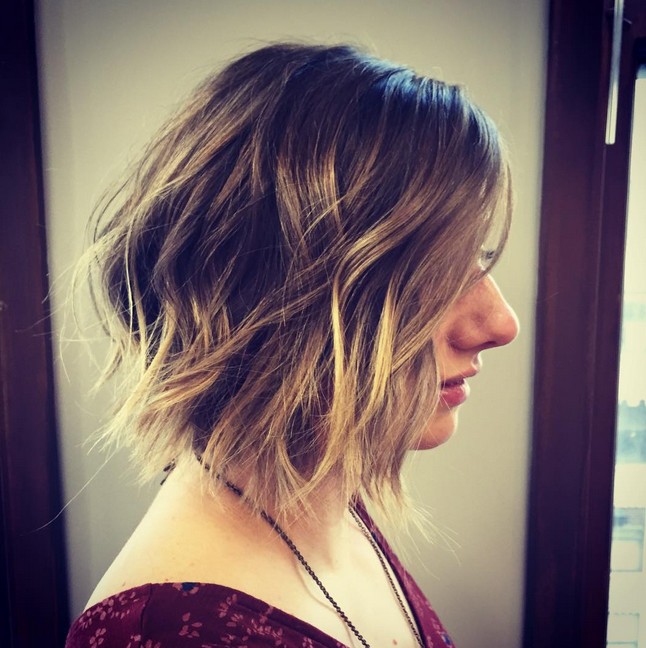 Sharp Curls
Curls made by a curling iron are great, but have you tried a flat iron? Like this picture, curls made with a flat iron will be a sharper look and will last longer on choppy bob hairstyles.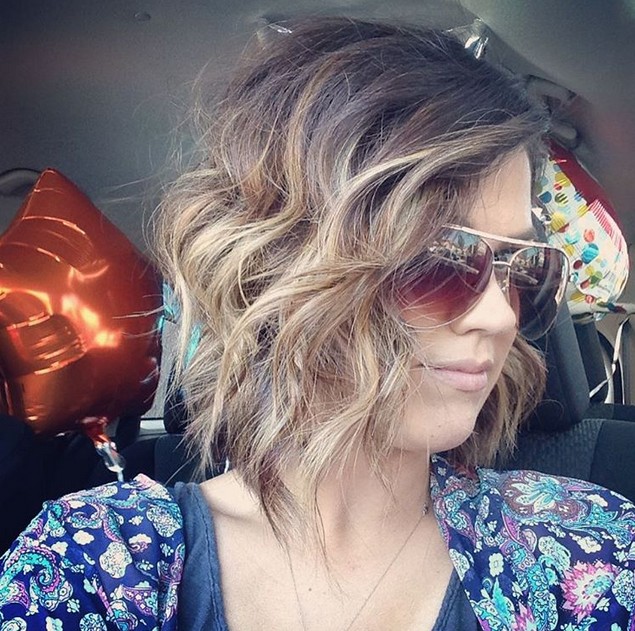 Curls on Top
As you can see, this style has a lot of curls. Out of all the layers of curls on this hair, it's the curls on the highest layer that make this look. This style is perfect for special events like a company dinner or red carpet.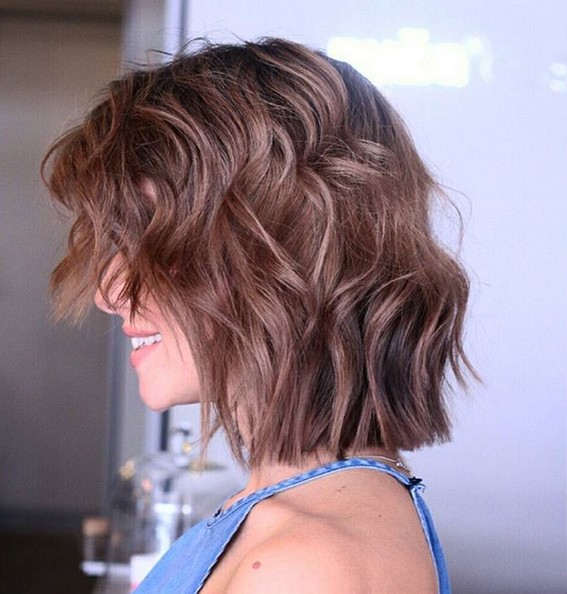 Light, Light Blonde
Ombre bob hairstyles for 2016: Most people get the lightest color done on the top of the head or at the ends. The lightest blonde being on the fringe working its way down to the tips makes the dye job on this style a little more unique.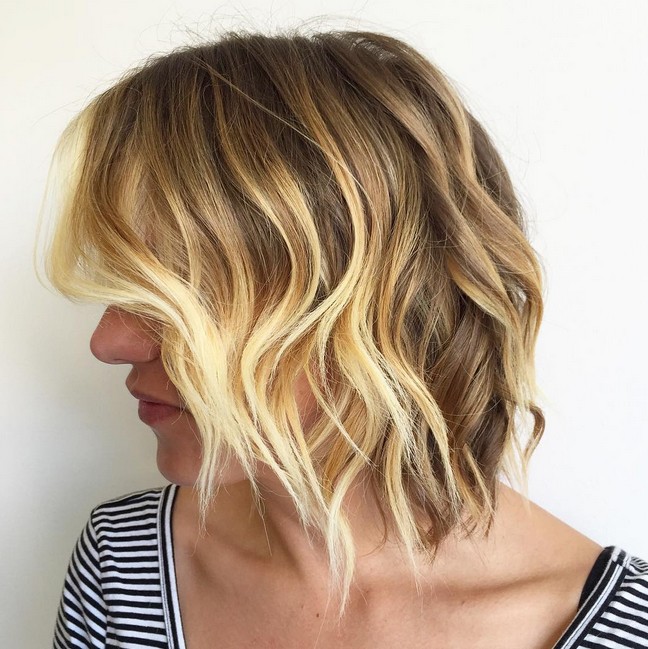 Balayage Lob
This is how you do an effortless lob (long bob) that looks absolutely stunning. The small but loose curls are girly and fun. The multiple colors work together beautifully and really tie the whole look together.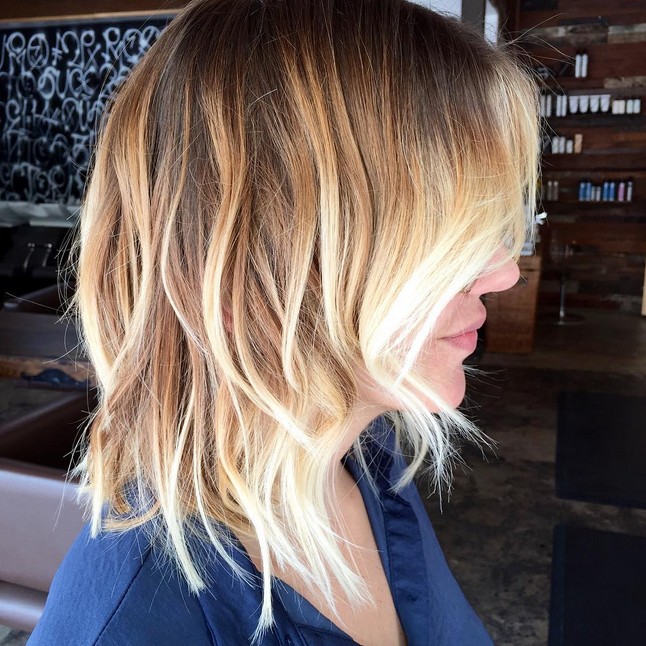 Textured Do
These are some hardcore curls. Get this done by using a flat iron to curl an inch wide section of hair until you get all around the head. Hold everything in place by using a generous amount of hairspray.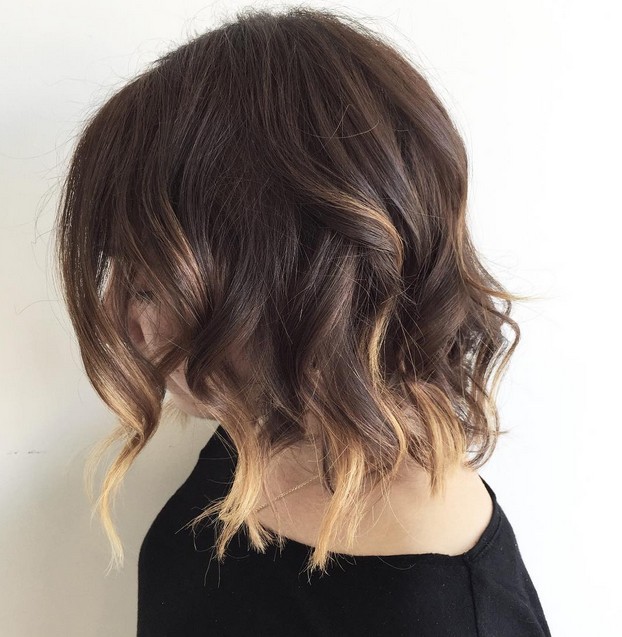 There are the latest most popular choppy bob hairstyles for you to choose from. There's bound to be something for you and everyone that's absolutely perfect. Share with your friends that may need the same inspiration in the future! Subscribe and get more new ideas on prettydesigns.com!