22 Stunning Braid Hairstyles for Long Hair
There're many different ways to style a long hair for women. But the most gorgeous one should be to braid it. You can check out plenty of overwhelming wedding hairstyles to prove this. From a simple braided ponytail to a stunning braid updo, you'll always be able to find one appropriate for the occasion you are going to attend. Scroll down our post below with 22 stunning braid hairstyles for long hair and maybe you'll get inspired!
Romantic Twist Braided Hairstyle for Long Hair

This stunning twisted braid can definitely work as your glamorous wedding hairstyle. You will need plenty of bobby pins to replicate this look.
Ponytail with Braided Bangs for Everyday Hairstyles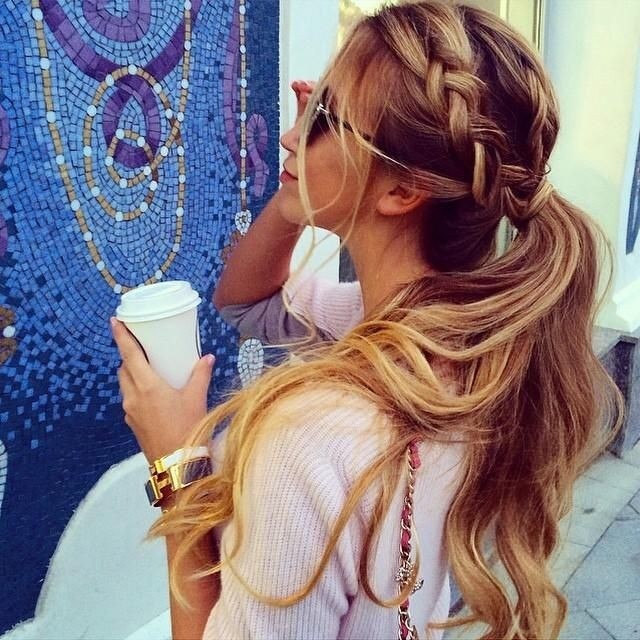 It will be a great idea to create a high ponytail with braided bangs for your everyday look. The magic ombre hair color has given another dimension to this pretty hairstyle.
Messy Fishtail Braid for Long Hairstyles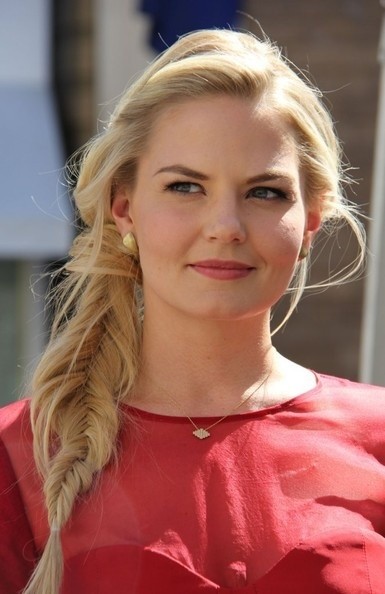 The messy fishtail braid is being a very stylish way to deal with your long hair. You can tease some strands loose to get a carefree look.
Messy Braided Updo for Long Hair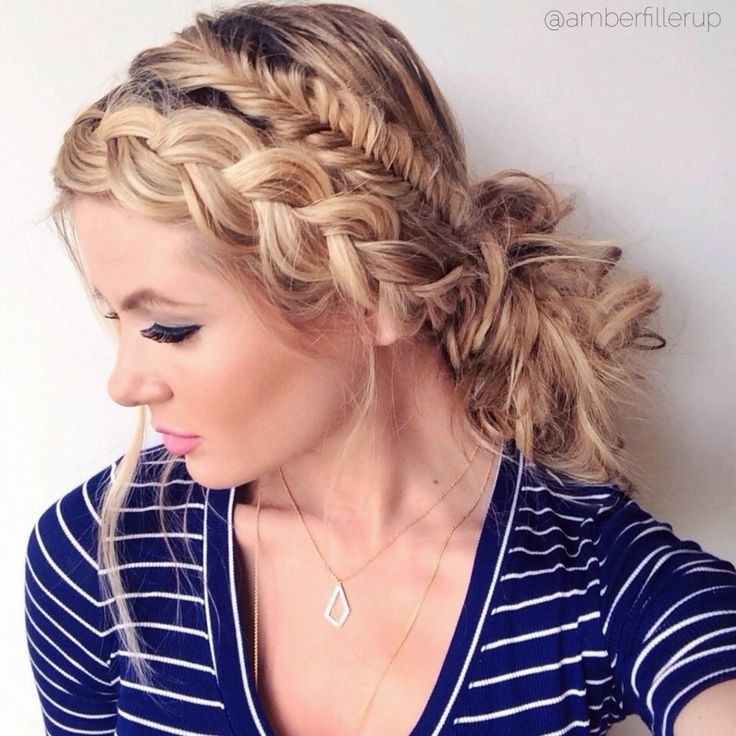 It will work wonders when you combine the Dutch braid with the fishtail braid. You need to pin up the tousled tresses into a flattering shape to get this stunning updo hair.
Messy Braided Ponytail for Long Hair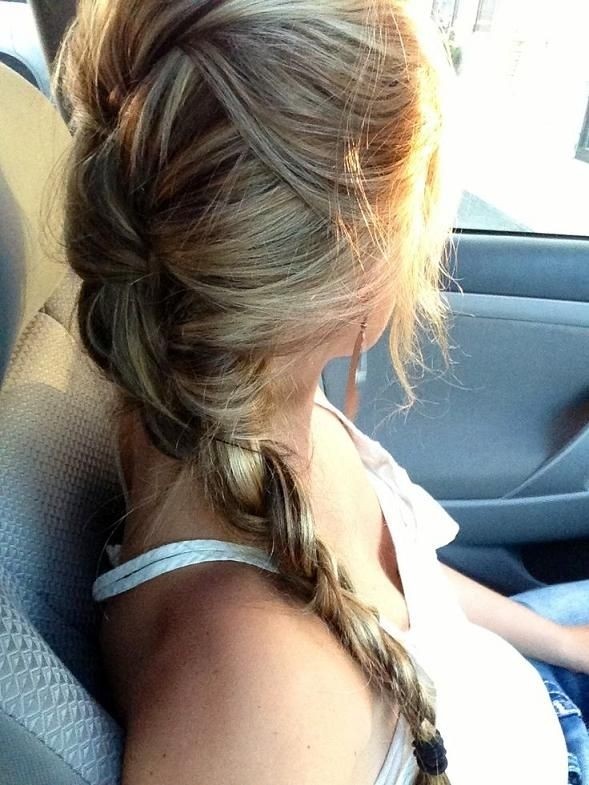 This special braid hairstyle has a ropy look for women. It is made up of two strands overlapping with each other starting from the crown.
Loose Side Braid for Long Hair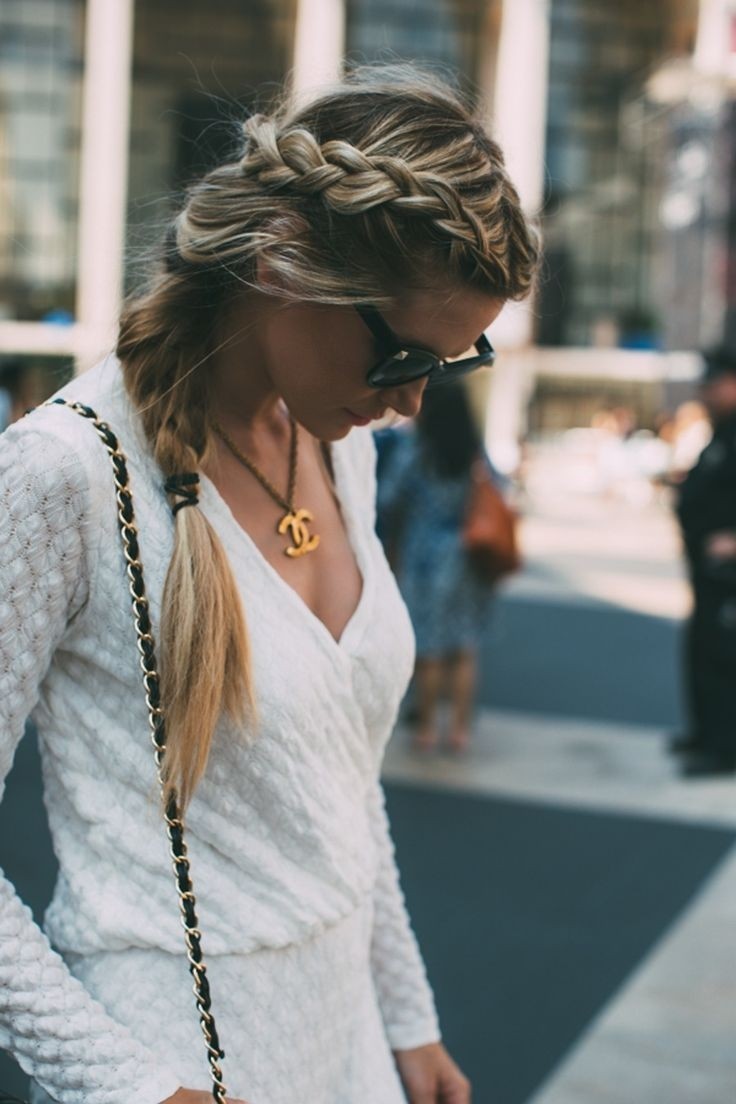 There's no doubt that a braid ponytail is definitely competent for a stylish street look. It looks so breath-taking with a white day dress.
Loose Messy Braid for Long Hair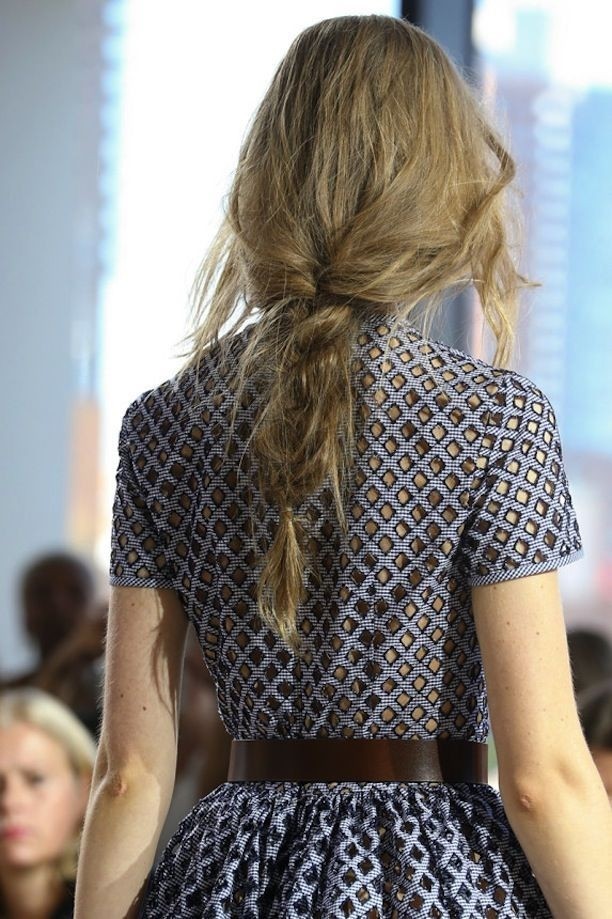 This is a messy-chic braided ponytail for girls who love natural styles. It will work on both straight and wavy hair.
Hippie Braids for Long Hair

The braided hairstyle can also look modern and edgy for long hair. Pick out a strand of hair from the side and braid it. Then drag your side bangs back to cover the roots of the former braid for a hippy look.
Half French Braided Hairstyle Tutorial

Here's a different way to create a stunning waterfall-like hairstyle for women. Start to braid your hair from the crown and add pieces from each side until you reach the bottom.
French Fishtail Hairstyle for Women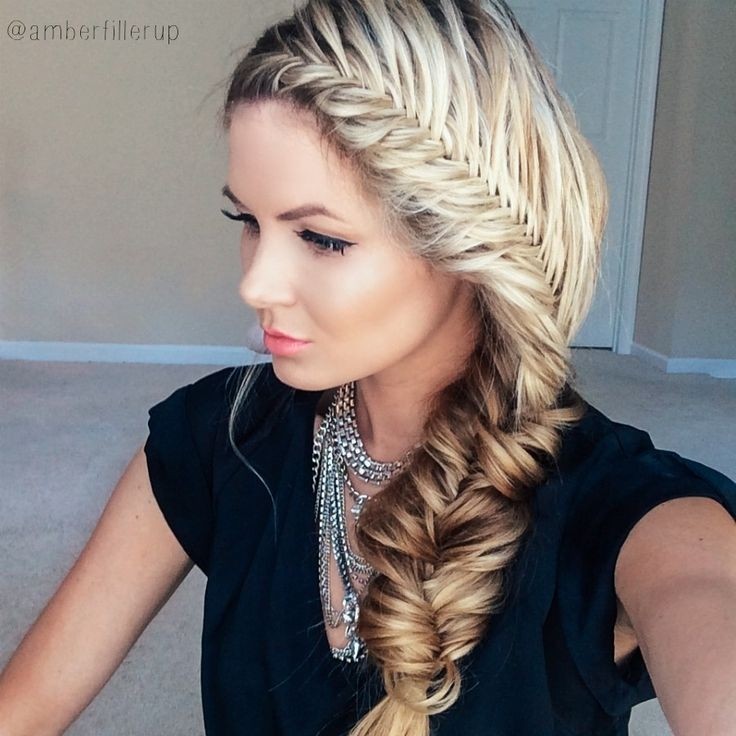 This is a totally enhanced look for the stunning fishtail braid hairstyle. It sits beautifully on one side of her shoulders.
Fishtail Braided Hairstyle for Long Hair
The stunning fishtail braid can be also made into a casual look to pair your white T-shirt. To make a difference, you can British braid it at the lower part to the ends.
Fishtail Braid Ponytail for Long Hair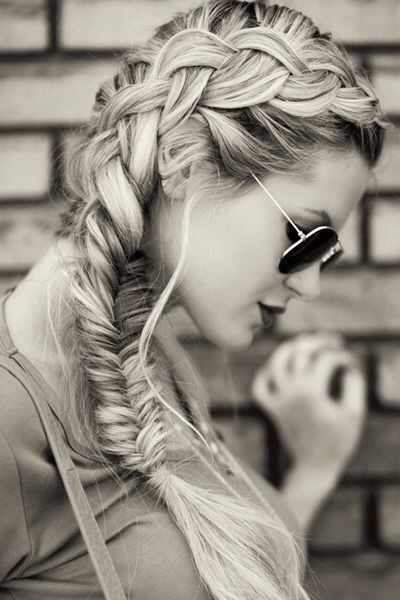 This hairstyle shows you how to wear the Dutch and the fishtail braid perfectly together over your head. It looks complicated but is not so difficult to make for girls.
Easy Braided Hairstyle for Long Hair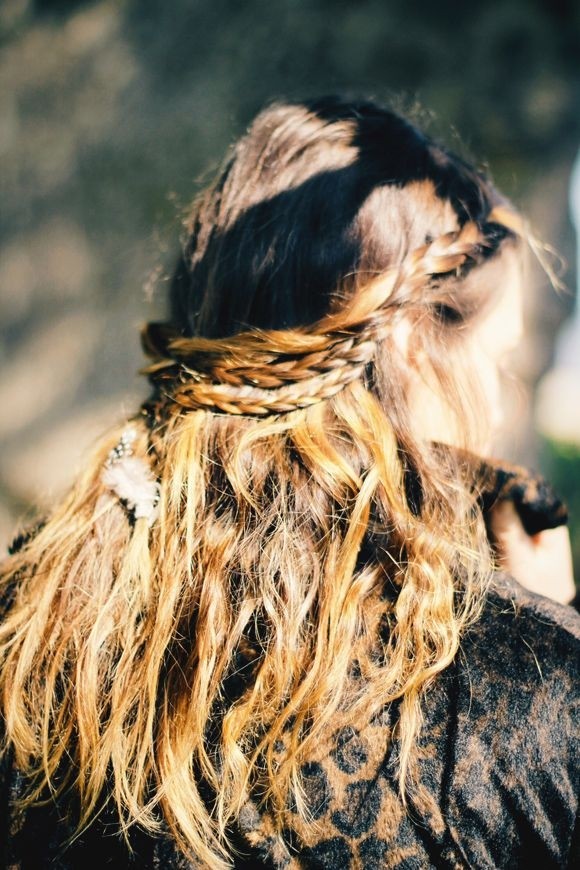 If you want to make a different look of braided hairstyles, you can try to make them a little small. The smaller, the prettier. Sometimes, they can act like a headband if you like.
Easy Braided Hairstyle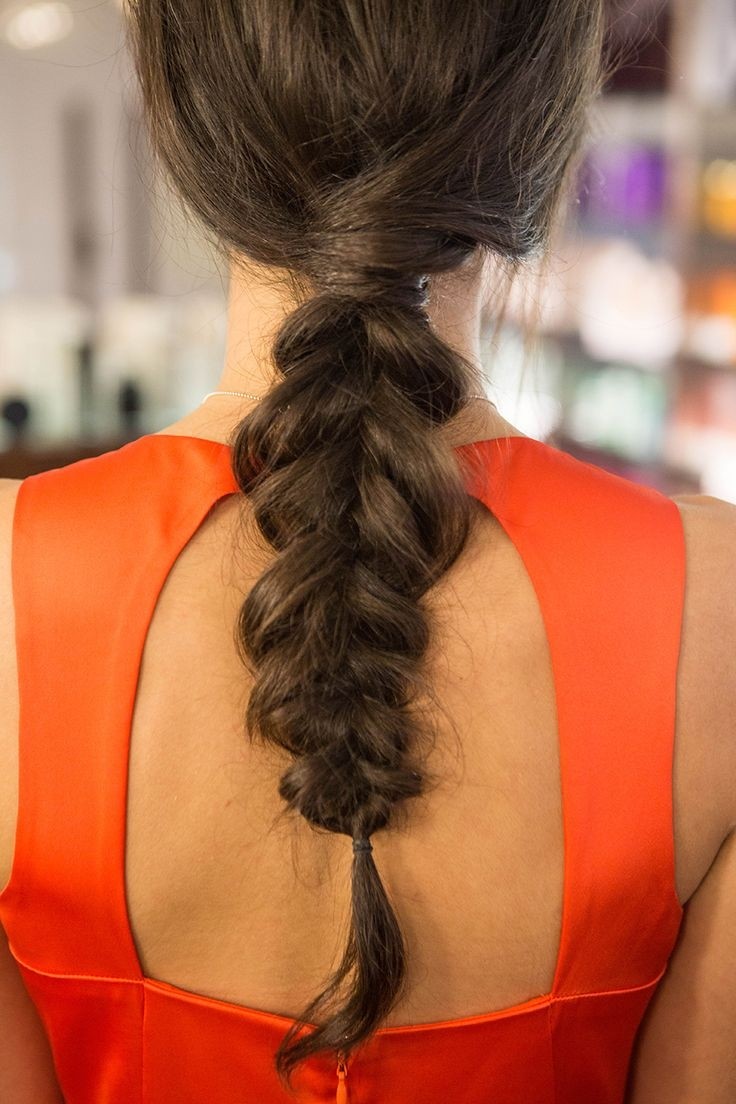 Even the traditional British braid is being a little old-fashioned these days, it is still being a good choice for girls with long hair.
Dutch Braid Ponytail Tutorial for Long Hair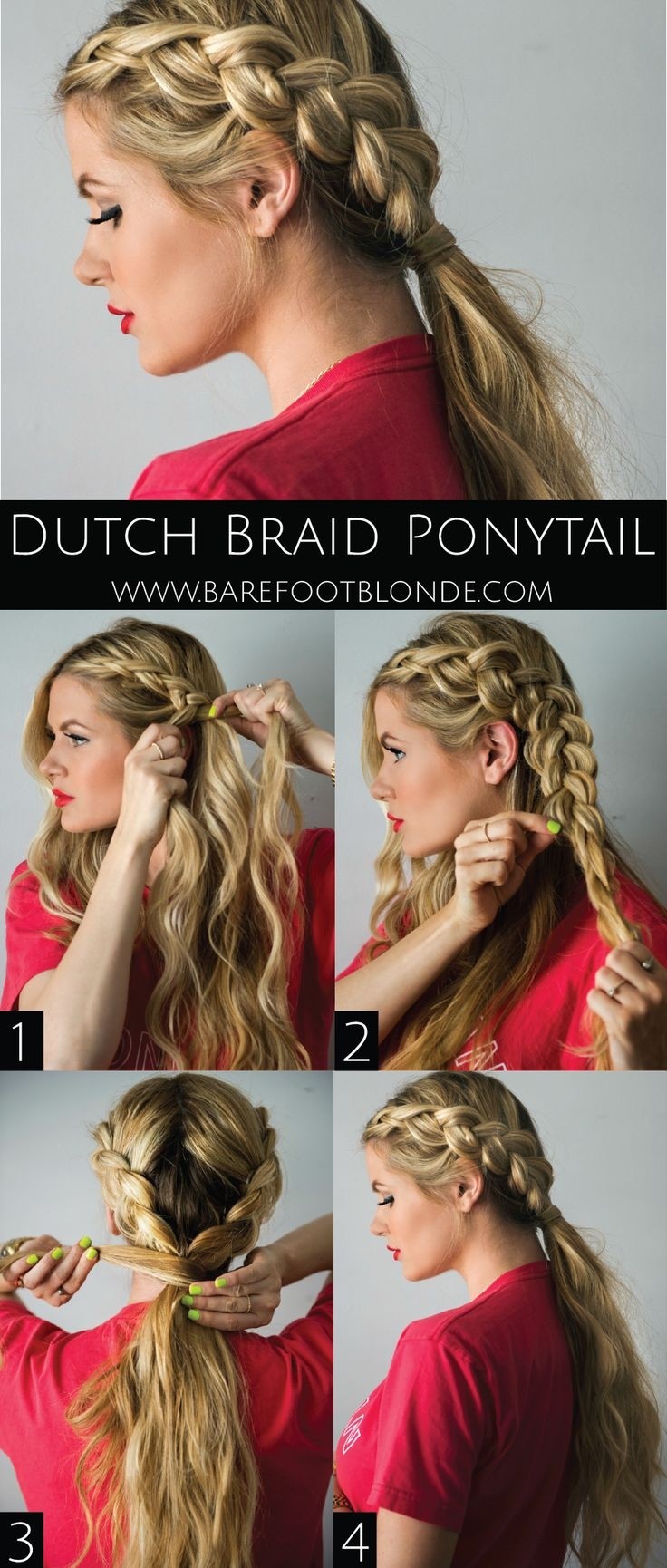 To get this stunning braided hairstyle, you need to make the two side Dutch braids and loosen them up. Finally, join them together at the back into a low ponytail.
Double French Braided Hairstyle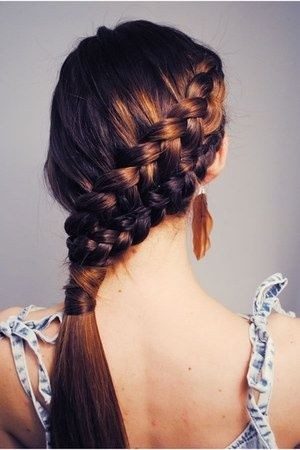 This impressive double French braid is made from one side to the bottom in a diagonal line. It gives a great chance to show off your smooth neck and shoulders.
Side Fishtail Braids for Long Hair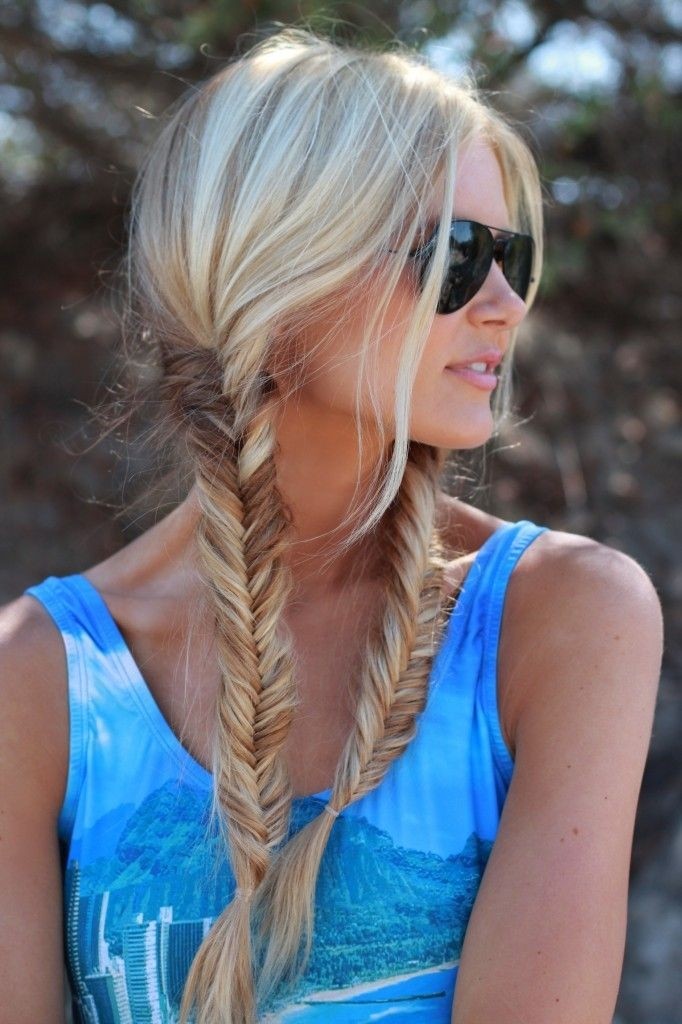 It looks so cute and fresh to have two side fishtail braids over the shoulders. This is an ideal hairstyle for school girls.
Cute Braided Ponytail for Long Hair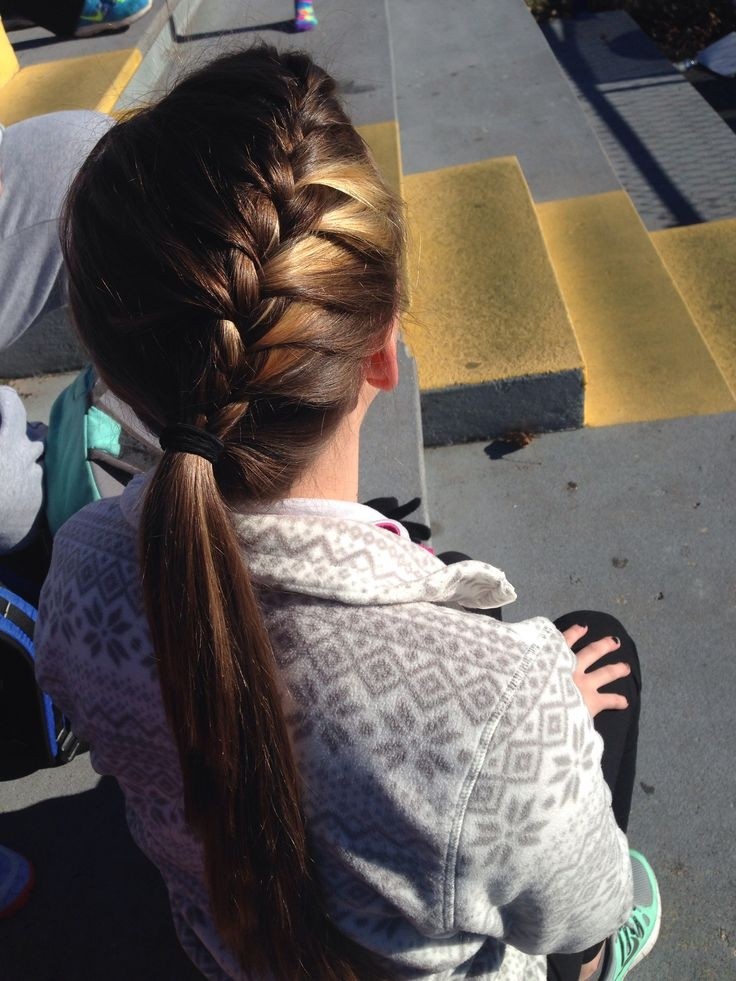 The simple ponytail is absolutely a best choice for a stylish school look. You can add a small French braid in the diagonal line at the top to draw more attention.
Cute Braided Hairstyle for Long Hair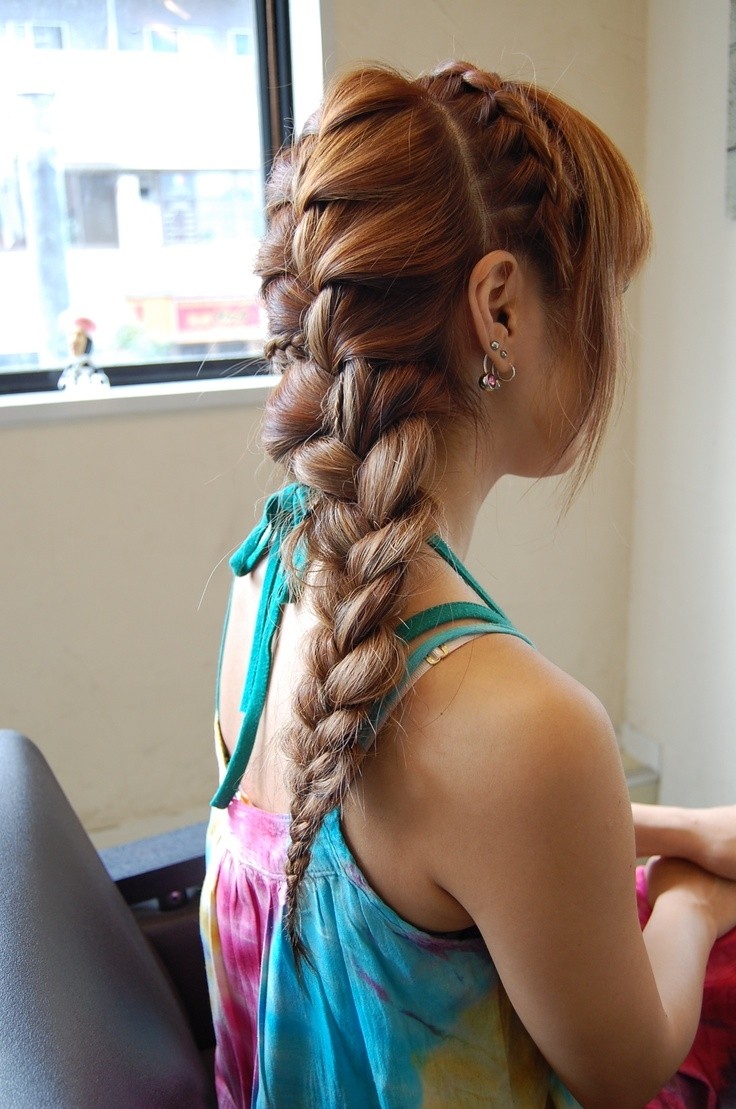 This cute braid hairstyle is composed of different braids into braids. The front part of hair has been made into the beautiful braided bangs for the whole look.
Braided Ponytail for Long Hair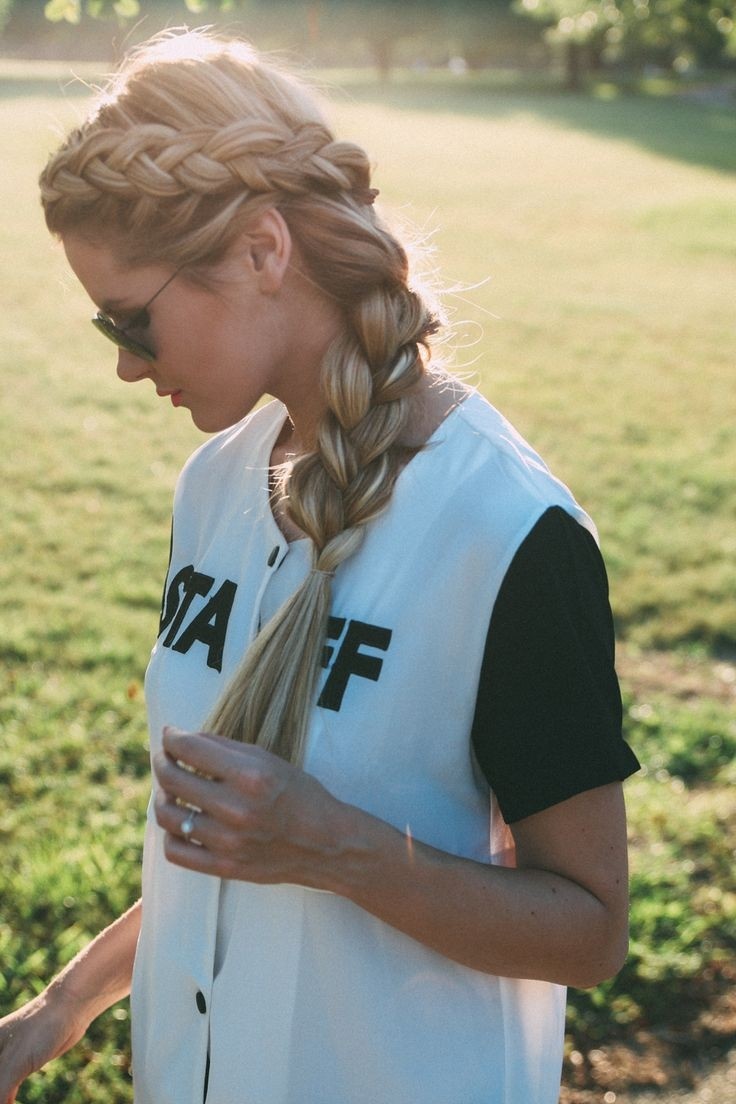 Braids will be able to give the side ponytail a totally different look. They can also help to prevent your long tresses from spreading out.
You can find more (braid hairstyles for long hair) on prettydesigns.com