22 Great Short Haircuts for Thick Hair
There're many hairstyles that will look great on thick hair as it is very easy to create textures. For those girls with long straight hair, you needn't have to worry about that your hair will stick on the head if your hairstyle has enough volume and body. This rule will also goes for the short haircut. Besides, the shorter layers will help a new short hairstyle fit your face perfectly. Today, let's have a look at 22 great short haircuts for thick hair with our pictures below!
Stacked Bob Haircut for Thick Hair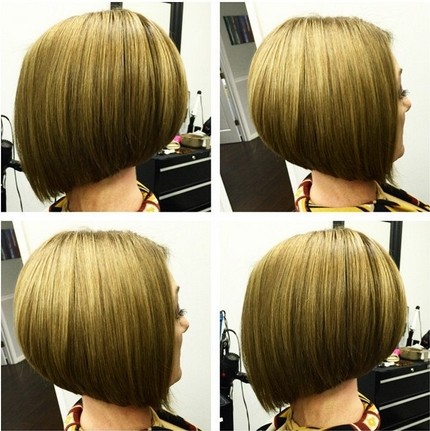 It is a trendy way to have a geometric look for your hair this season. besides, the asymmetrical A-line bob can suit any face shape beautifully.
Short Wavy Hairstyle for Women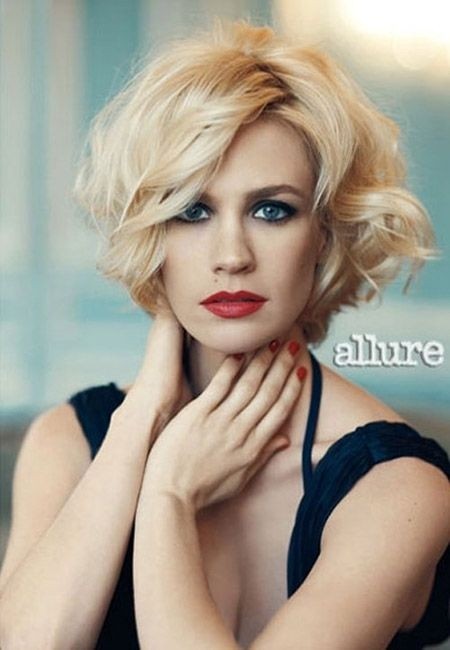 This blond wavy bob hairstyle reminds us of the glamorous retro 60's style for women. You can wear it to attend almost any formal event.
Short Wavy Haircut for Red Hair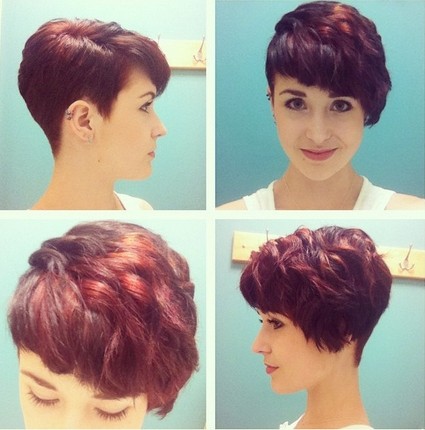 Here's an amazing way to have a short wavy haircut for red hair. Its featured soft curves and side bangs help to accentuate her attractive eyes.
Short Spiked Hairstyle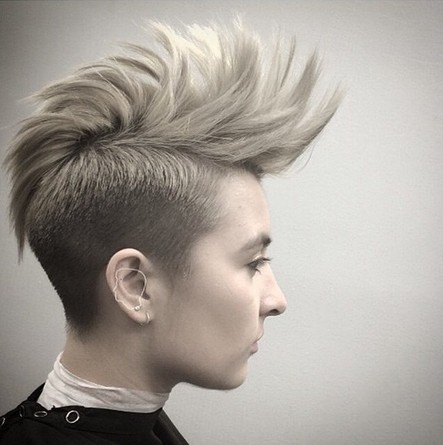 It is really cool to have a spiky top with your short haircut. This hairstyle will help to elongate your face shape with added height.
Short Shaved Haircut with Side Swept Bangs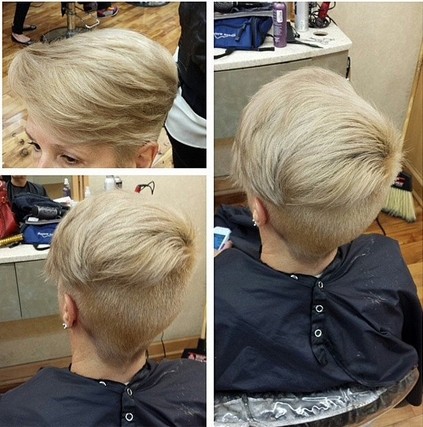 As to a very short haircut, the long side swept bangs will be able to add a subtle feminine and mature sense into the final style.
Short Pixie Haircut with Subtle Bangs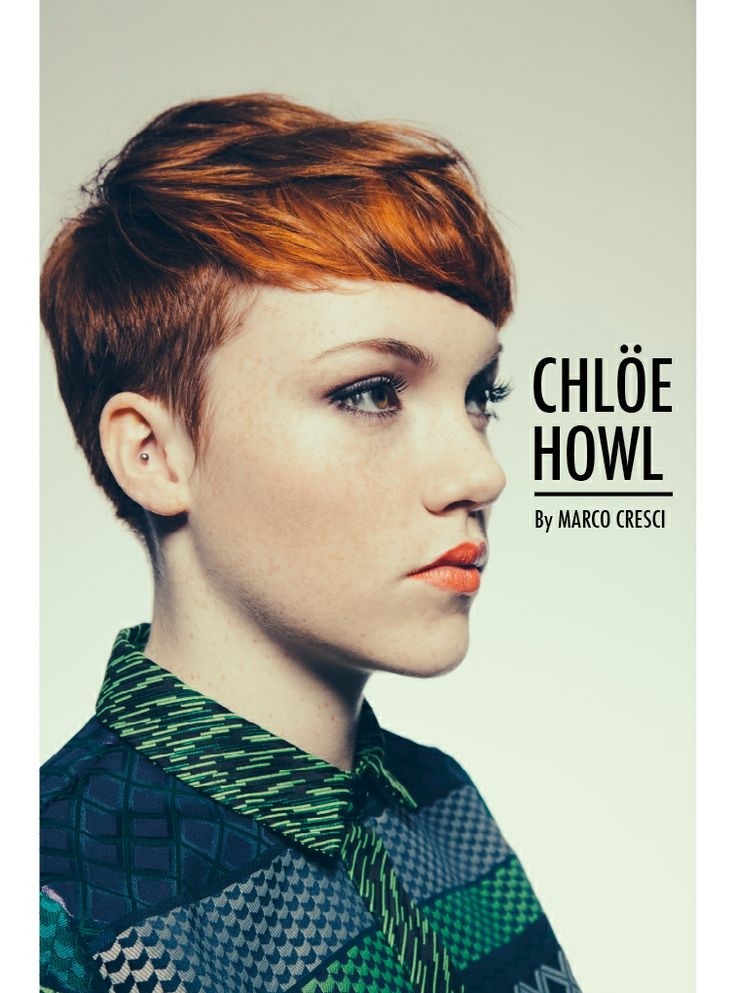 The short pixie hair cut is being a wonderful choice for those girls who are in want of a cool and edgy look. This one with spiky ends will look fabulous on a round face.
Short Pixie Haircut for Thick Hair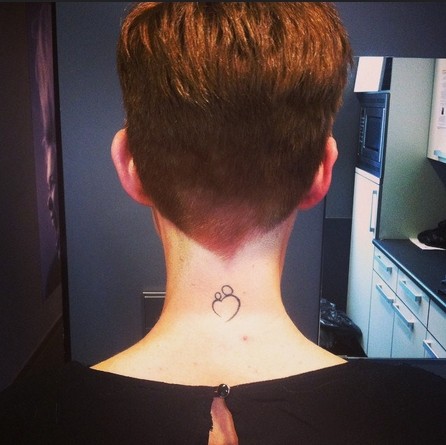 The short pixie haircut looks very charming on brown hair. It is definitely being a great choice for your everyday hairstyle with uniform layers at the back.
Short Pixie Haircut for Thick Hair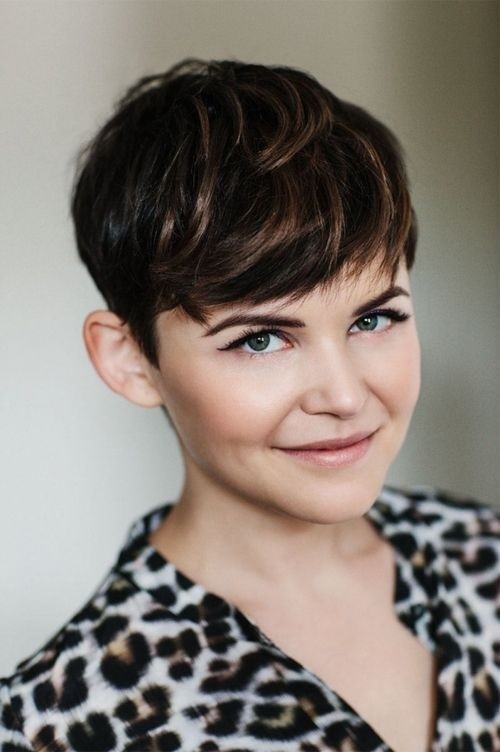 It is a flattering way to get rid of the chunky part and weight for thick hair. The very short length will be able to give a fresh and vibrant style.
Short Layered Hairstyle for Thick Hair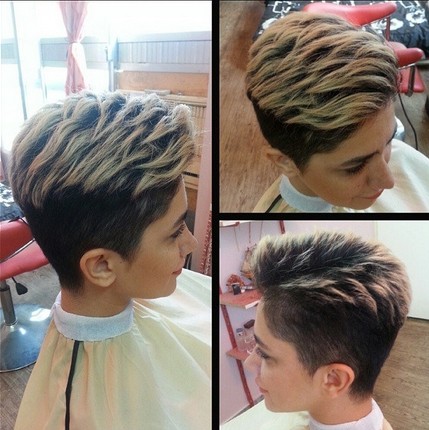 It is really impressive to have blond highlights for a short wavy hairstyle. The basic dark brunette color made this hairstyle look great and luscious.
Short Layered Haircut with Side Bangs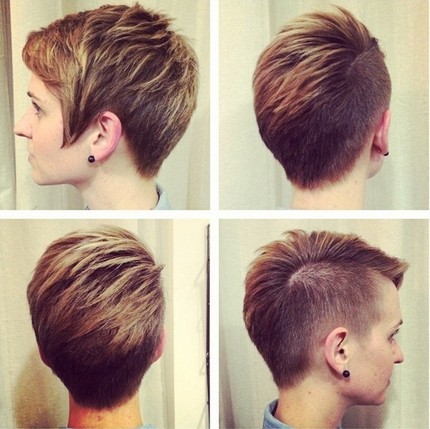 The trendy sideswept look can be also created on a very short hair with one side heavily undercut while the other side is styled toward it.
Short Layered Haircut for Thick Hair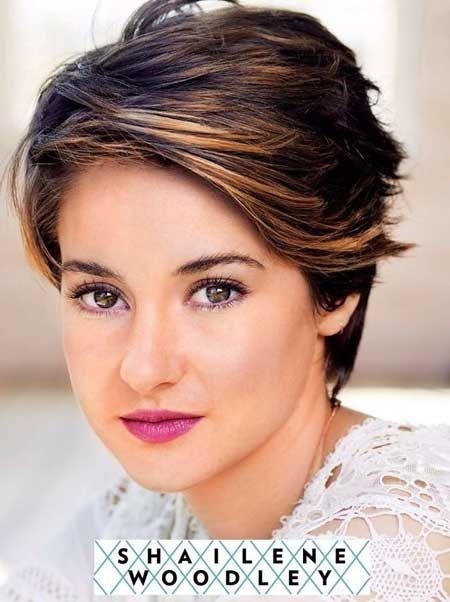 A short layered hairstyle will look perfect on thick hair. You can add side swept bangs to frame your face shape better.
Short Hairstyle for Blonde Hair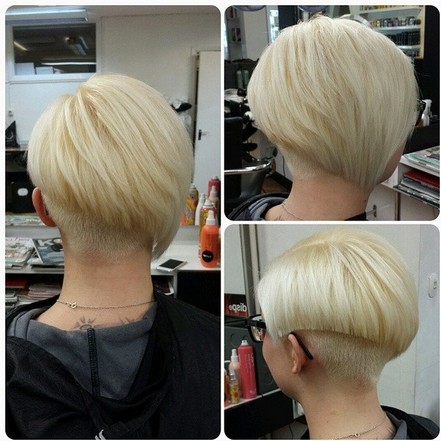 This is a special short haircut with the bottom line decreases from the left to right, which gives it a strong edgy and contemporary feel.
Short Curly Pixie Hairstyle for Thick Hair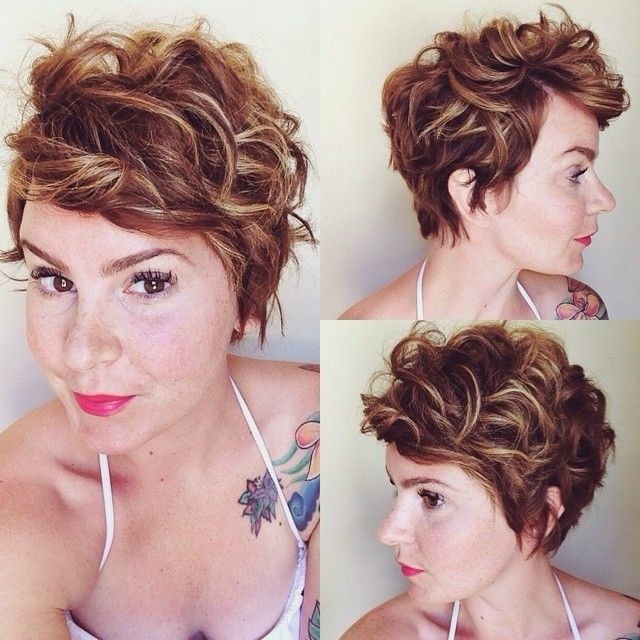 If you want to make your short curly pixie hairstyle look prettier and trendier, then why not style it in a cool windswept shape, as it is being this season's most popular look for girls.
Short Curly Hairstyle for Thick Hair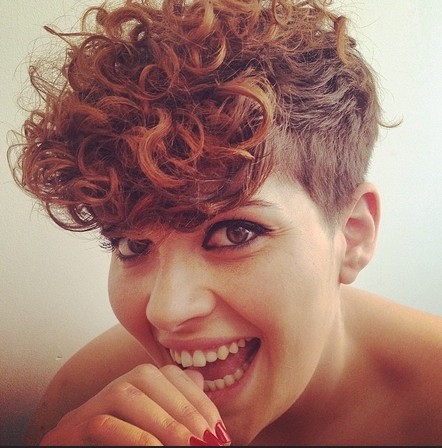 Style your top layers into tight curls and you'll make out a cool fauxhawk look from a short pixie haircut. It is very easy for all girls.
Short Choppy Hairstyle for Thick Hair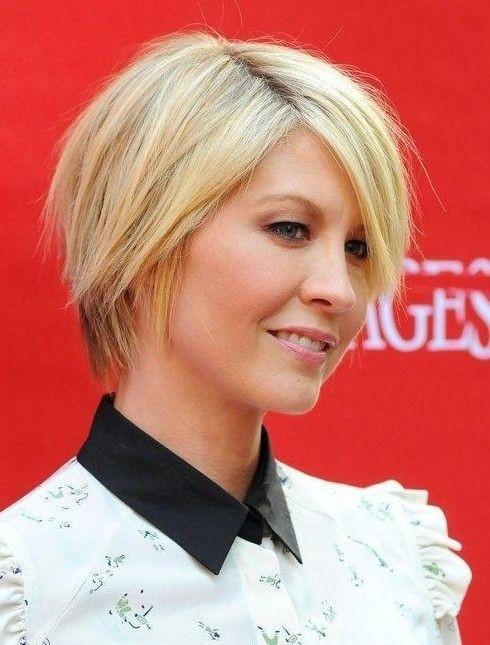 Choppy layers can make any hairstyle look more fabulous and stylish. Its heavily tapered ends are being a great compliment to your fresh face.
Short Blonde Hairstyle for Straight Hair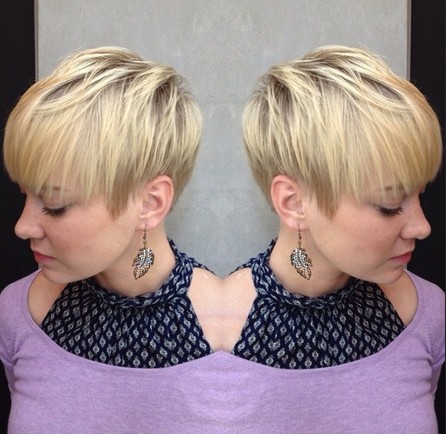 This long pixie haircut works perfectly on blond straight hair. It is featured with textured top and side swept bangs.
Messy Bob Haircut for Thick Hair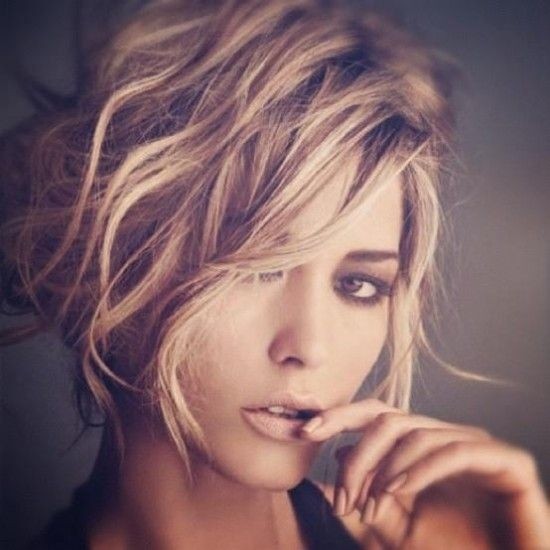 A shoulder-length bob hairstyle with beachy waves looks extremely alluring for women. It is also being a good choice for a relaxed holiday look.
Inverted Bob Haircut for Thick Hair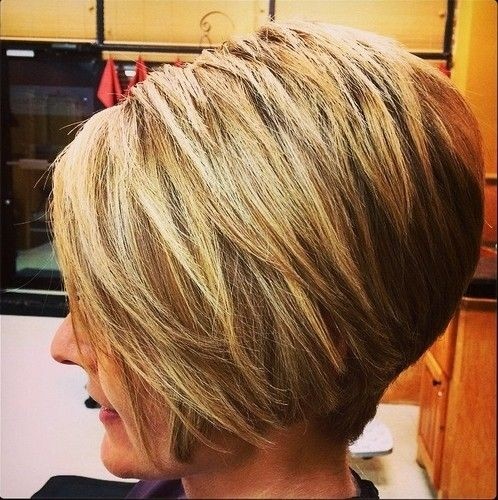 To go shaggy is a very smart idea for a girl with thick hair. It will be more flattering it you own an oval or heart shaped face.
Easy Short Haircut for Thick Hair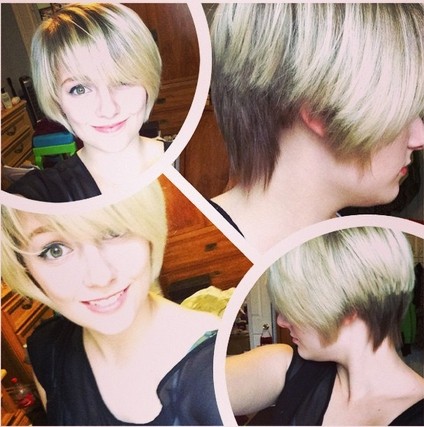 This short layered bob haircut looks really pretty and cute on blond hair. It works better for a round face shape.
Blunt Bob Haircut for Thick Hair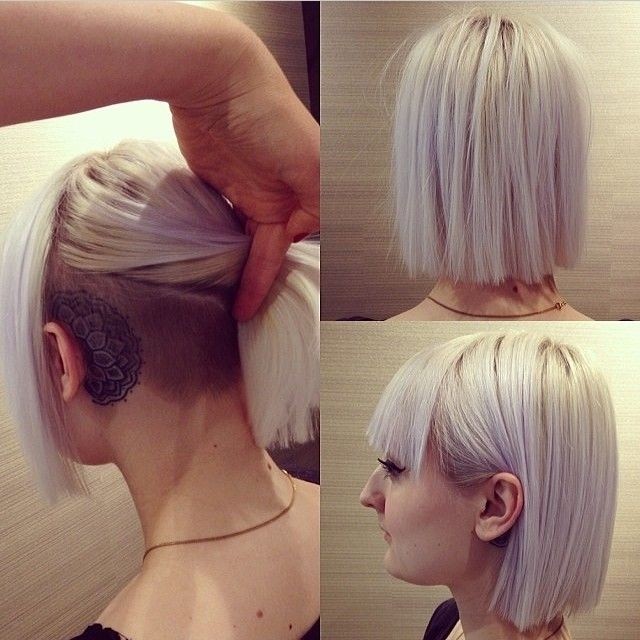 The basic bob haircut always looks classy and excellent for straight hair. It will make a special style if you have the lower part cleared shaved.
You can find more (short hairstyles for thick hair) on prettydesigns.com