22 Trendy Pixie Haircuts for Short Hair
The short pixie haircut is surely to become an eternal choice for women hairstyles. As we all know, the short hair can make you look much younger than your real age with their fresh look. Whether it is on straight hair or wavy hair, the pixie haircut will always create a fabulous style. Besides, there're also some other ways to spice up your short hair with choppy layers and side bangs. Today, let's take a look at 22 trendy pixie haircuts with our pictures for short hair below!
Cool Short Pixie Haircut for Purple Hair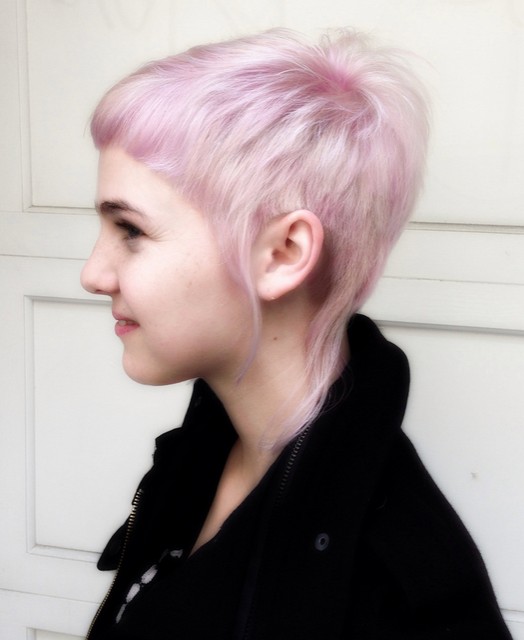 This amazing short pixie haircut is featured with a soft pink color. The stylish blunt cut bangs with longer layers at the back will frame your face beautifully.
Cool Short Pixie Haircut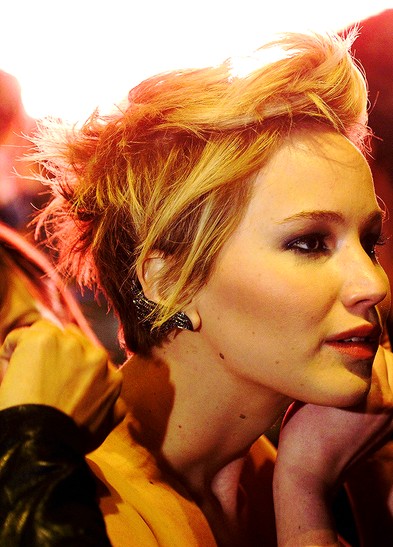 Short hairstyles will look edgy-chic to have tipped-cut ends. You can apply a generous mist of hairspray to keep this hairstyle in a better shape longer.
Cute Pixie Haircut for Short Hair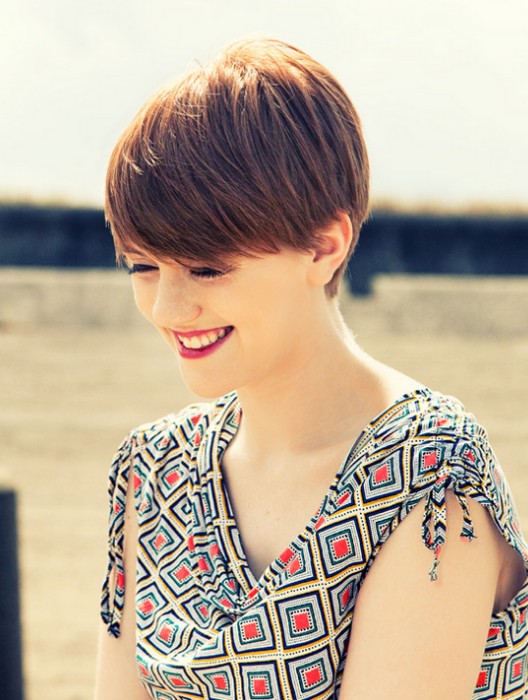 This cute short hair is styled into a polished look with crafted layers all over the head. Besides, it can be easily dressed up with a headband as you like.
Easy Pixie Haircut for Brown Hair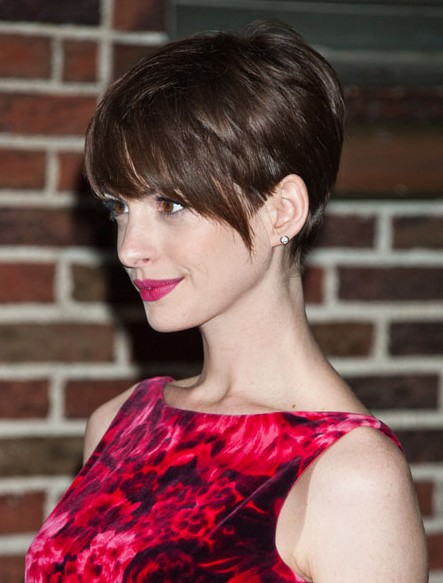 The special jagged cut has enhanced the short pixie haircut greatly. It gives plenty of natural textures and movement to this hairstyle.
Jennifer Lawrence Short Blonde Ombre Hairstyle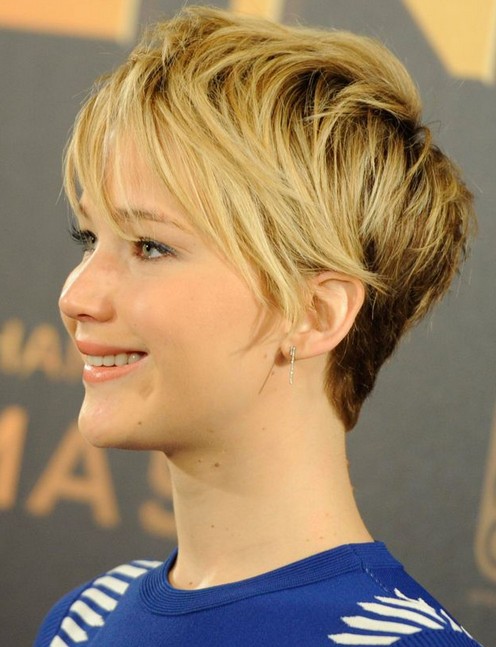 This cute pixie haircut on blond hair is featured with tipped-cut ends throughout, which can make a fresh and vibrant look for girls.
Layered Pixie Haircut for Blond Hair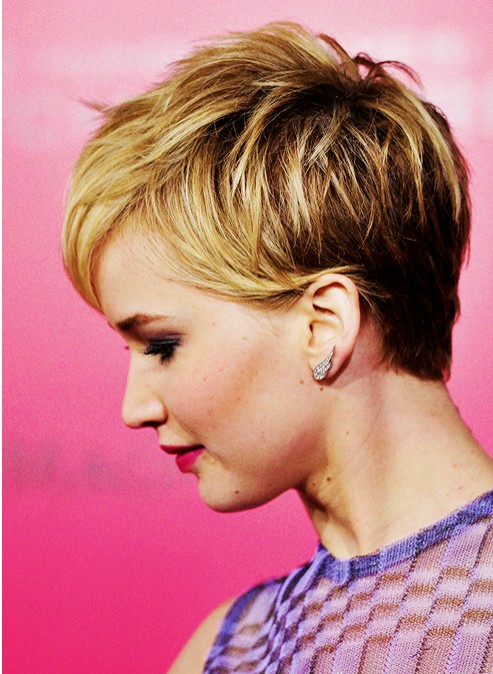 This simple pixie haircut looks pretty and chic with skillfully cut layers. It will look better on a round and heart face shape.
Layered Pixie Haircut for Girls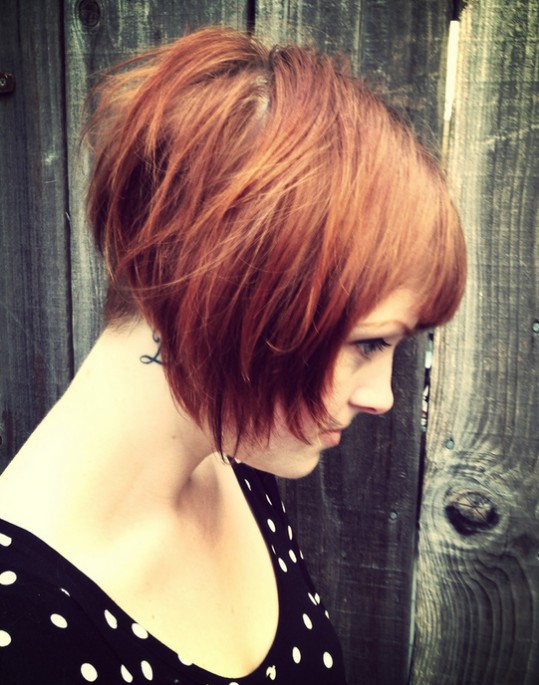 This is a short hairstyle that between the pixie and bob. The longer front layers can create an oval-like look for all face shapes.
Messy Pixie Haircut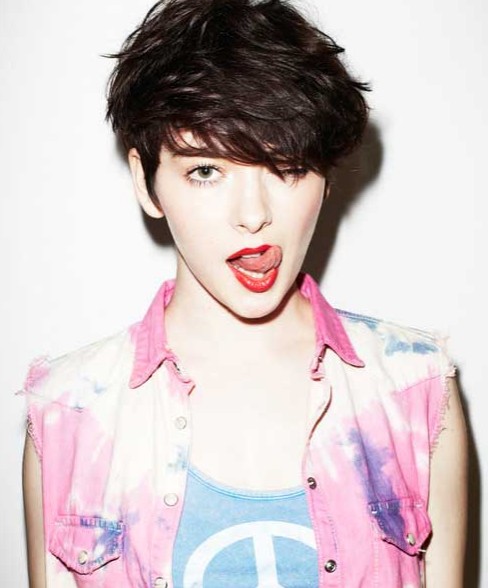 This hairstyle proved that the short pixie haircut will work perfectly on curly hair. It can be easily found that all the tresses are styled beautifully towards one side.
Pink Pixie Haircut for Short Hairstyles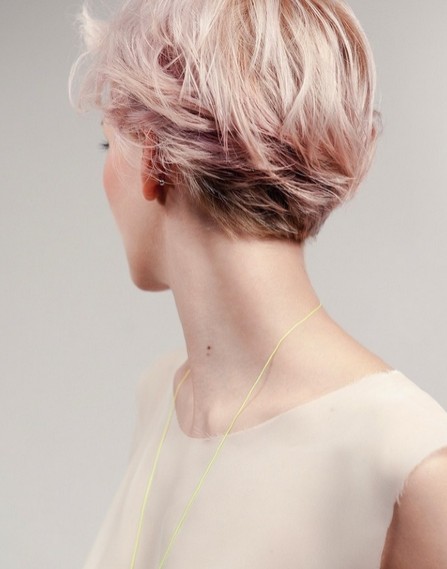 This short hairstyle looks effortlessly cool with longer layers throughout. It will work better on fine, thick hair for girls.
Pixie Haircut for Fauxhawk Look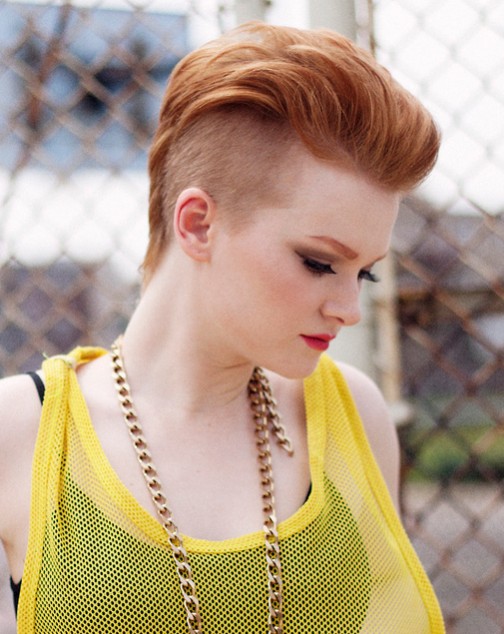 It is very easy to create a cool fauxhawk look by keeping the front layers longer for a short hair. The heavily tapered sides will become another spot of attention for this hairstyle.
Pixie Haircut with Asymmetry Cut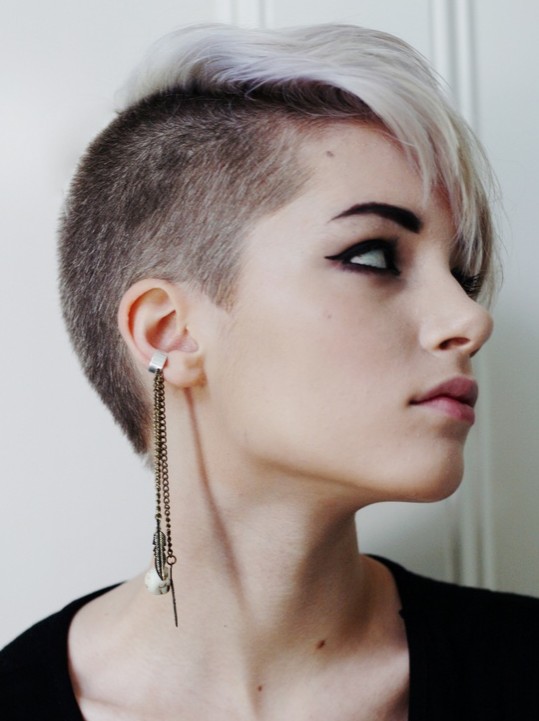 The asymmetrical cut will be able to create a dramatic look for your short pixie hairstyle. You can add long side bangs to emphasize the soft and feminine sense.
Short Curly Pixie Haircut with Asymmetry Cut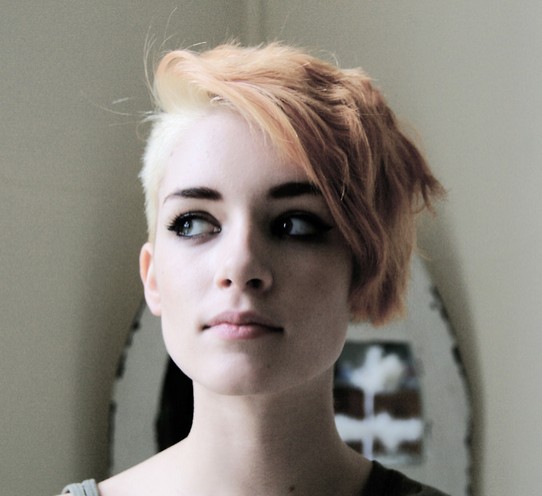 It is a great idea to spice up your short hair look with a warm orange color this season, which will definitely draw more attention for your hairstyle.
Short Pixie Haircut for Blonde Hair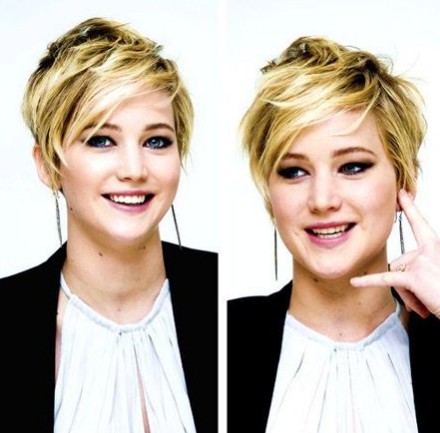 This super charming blond pixie haircut is featured with heavily tapered layers that blending into long side bangs. And it can work for different face shapes.
Short Pixie Haircut for Curly Hair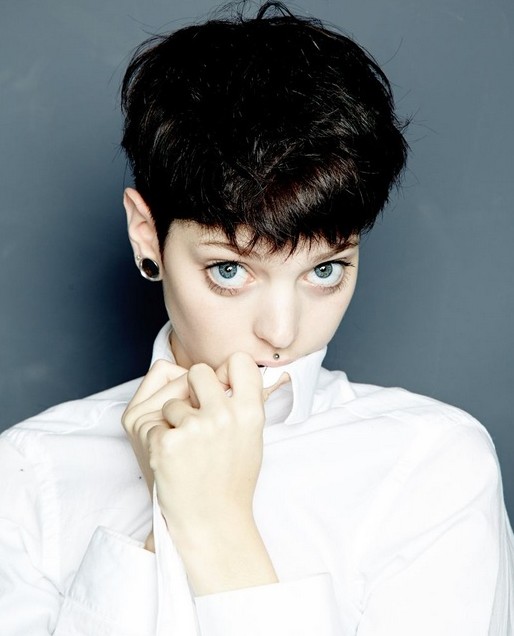 Here's an interesting way to create a short pixie haircut for curly hair. The voluminous body and eye-skimming bangs make this hairstyle full of glamour and charm.
Short Pixie Haircut for Straight Hair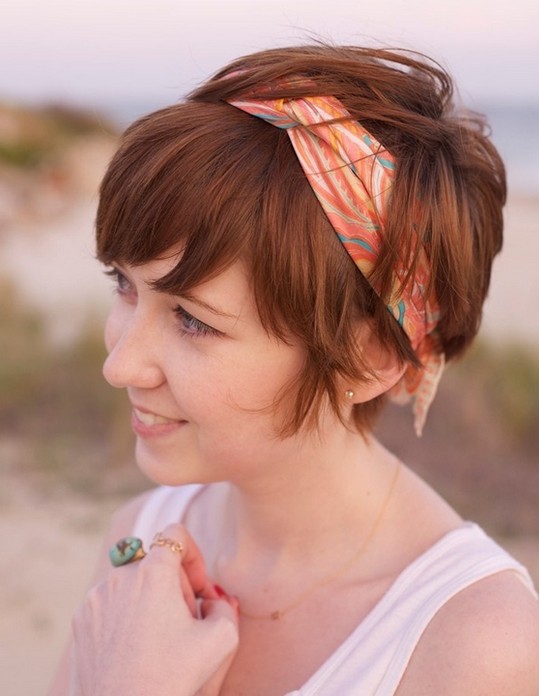 The layered pixie haircut looks wonderfully-chic for short hair. It will work best on round face shape and you can add a  hair accessory as needed.
Short Pixie Haircut with Asymmetric Cut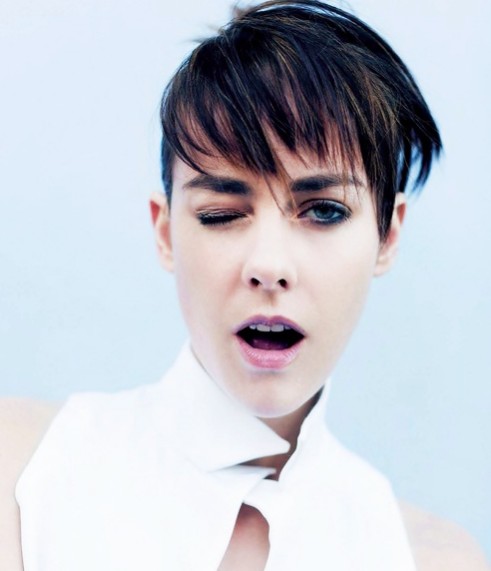 Razor-cut layers will be able to give an edgy and fun look for a pixie hair cut. You can add blond highlights to enhance the effect at the ends.
Short Pixie Haircut with Long Bangs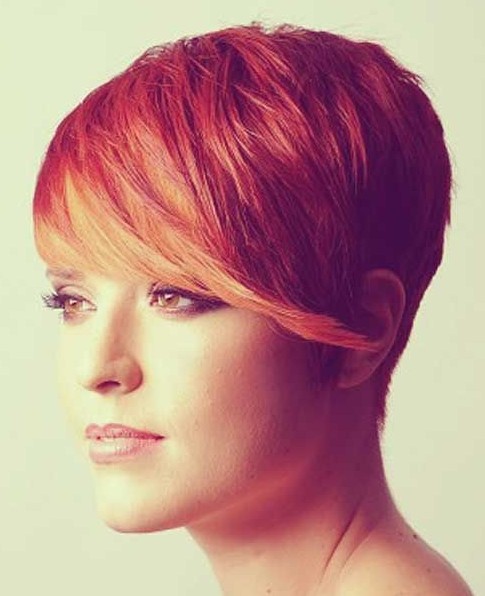 The long side sweeping bangs is a best way to create added width for a long face. Besides, shorter length layers will be able to make your hairstyle look more flattering.
Short Pixie Haircut with Long Side Bangs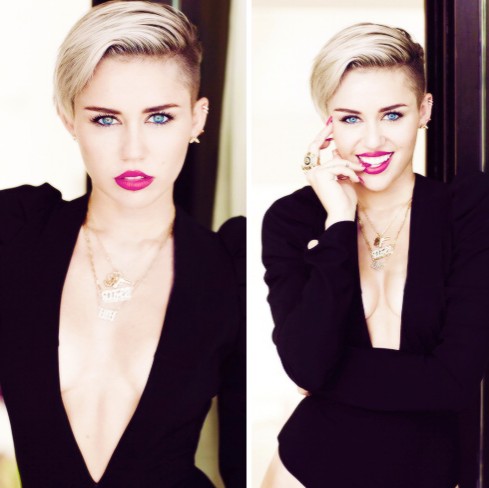 This is an impressive way to create a casual and sporty look for a short pixie haircut, which is greatly enhanced by the long side sweeping layers.
Short Pixie Haircut with Side Bangs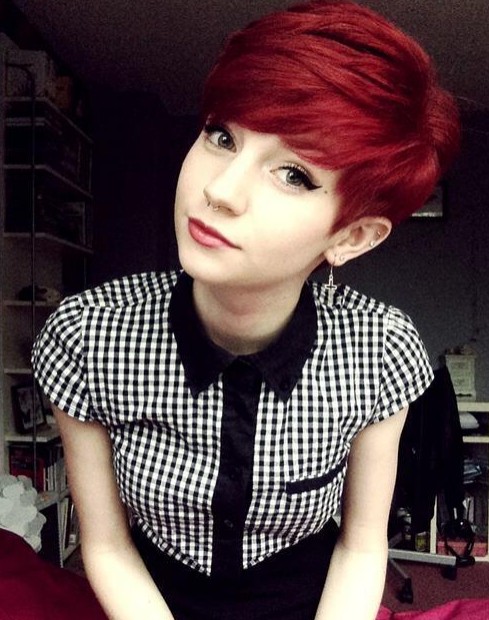 This short pixie hairstyle with side bangs looks attractive on this smashing red colored hair. It is certain to be an eye-catcher on street.
Trendy Pixie Haircut for Blue Hair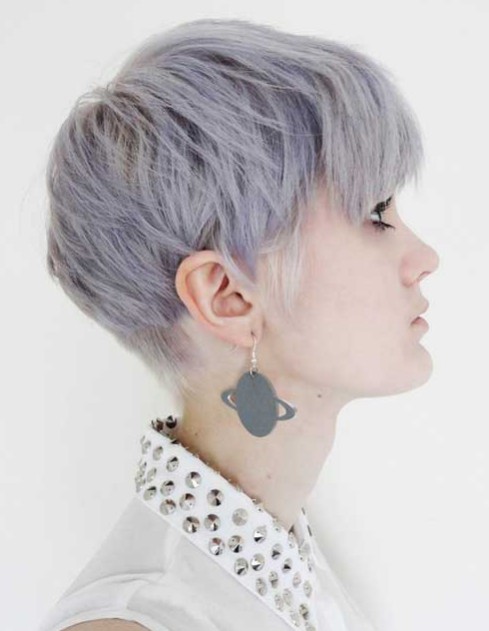 The short pixie hair cut will look trendy and stunning with choppy layers. And it can be tapered to suit any face shape for women.
You can find more (pixie haircuts) on prettydesigns.com