22 Latest Highlighted Ideas for Black Hair
There're always different color trends for women hairstyles every season. Apart from the most commonly seen blond highlights, you can have more choice like silver, red, blue and other eye-catching shades on your head. To some extends, the highlighted hair will become one of your favorite hairstyles this season. Follow us with 22 latest highlighted ideas for black hair below and be ready to get dazzled!
Two-Tone Pixie Haircut for Women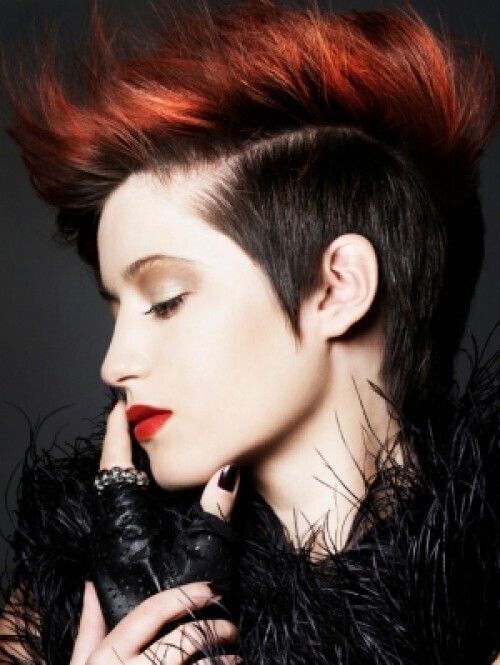 It is high time to catch up with the hottest two-tone trend this season, which is also being a best way to enhance the cool effect for a fauxhawk hairstyle.
Straight Bob Haircut with Red Highlights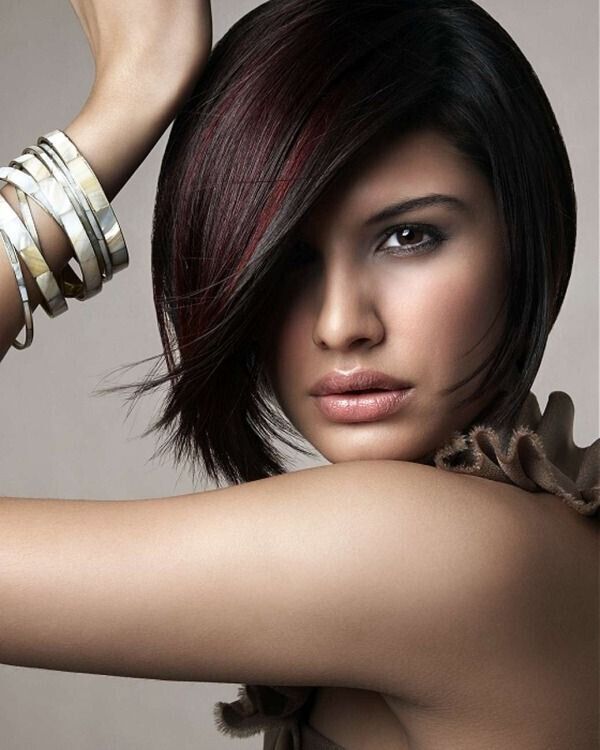 The smashing red color can increase the glamour factor greatly for any hairstyle. This highlighted straight bob haircut is being an ideal option for office look.
Silver Highlights for Short Black Hair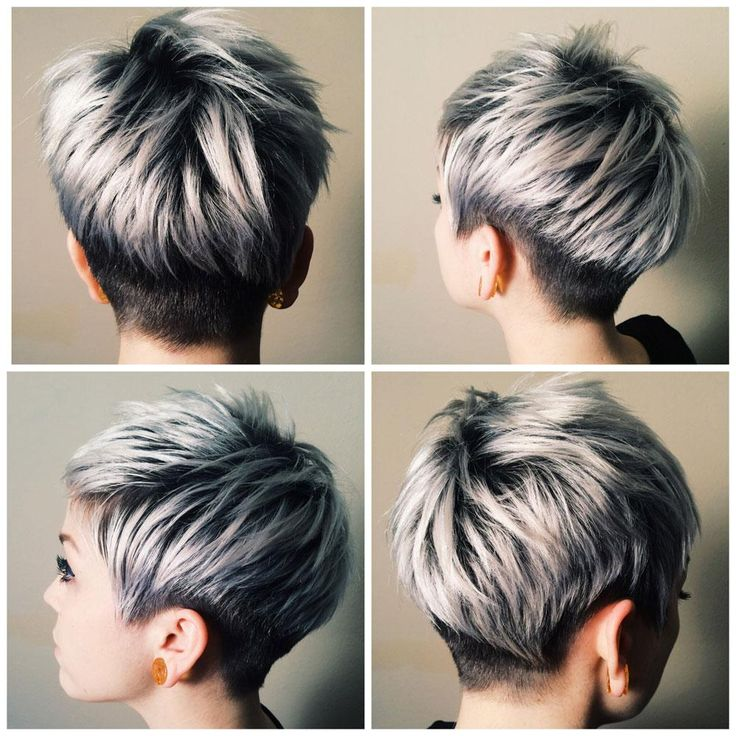 The light shaded silver color can make a big contrast with the black hair. You can place it on the top to create a cool and modern look.
Short Ombre Bob Hair with Blunt Bangs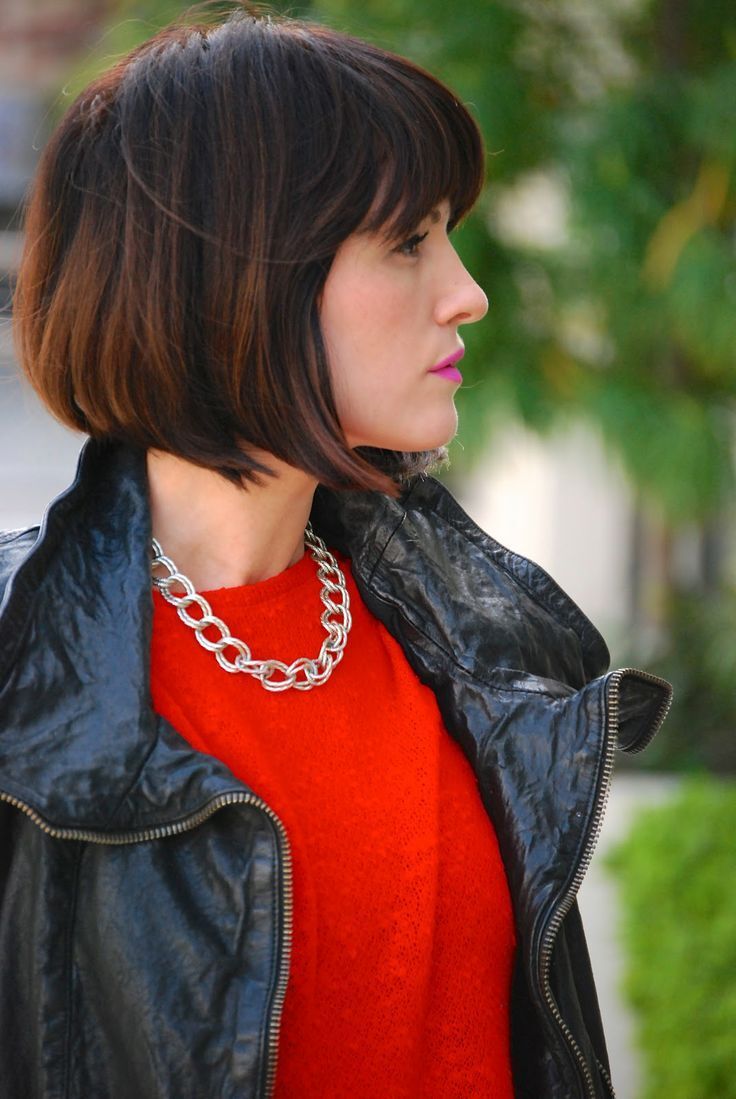 The classy bob haircut will be able to frame any face shape beautifully with blunt bangs. You can add some blond highlights at the sides for a more impressive style.
Short Curly Hairstyle with Blonde Highlights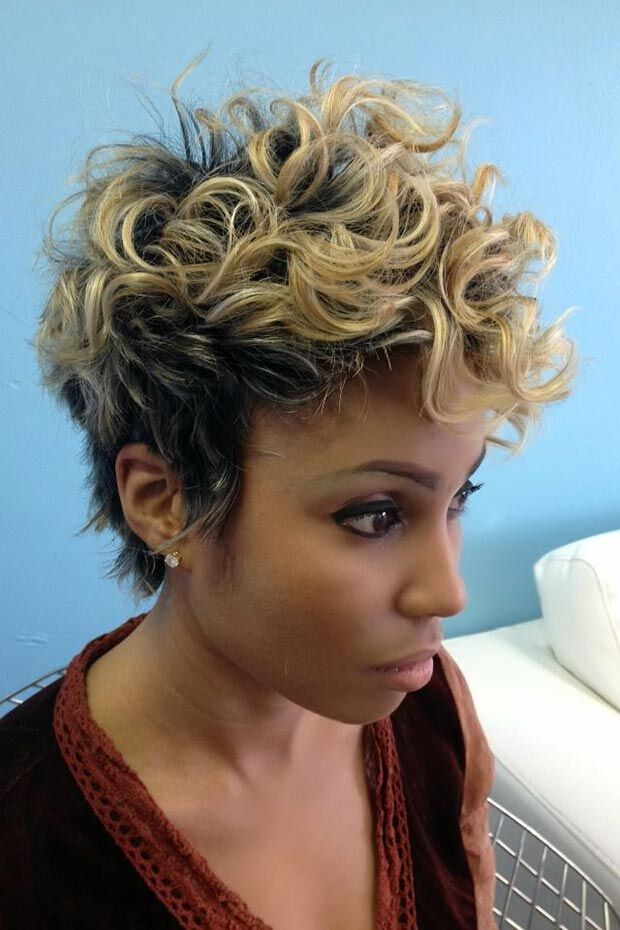 Here's a totally amazing way to wear blond highlights for short curly hair. It is featured with boosted volume and tight twists at the top.
Short Bob Hairstyle with Red Highlights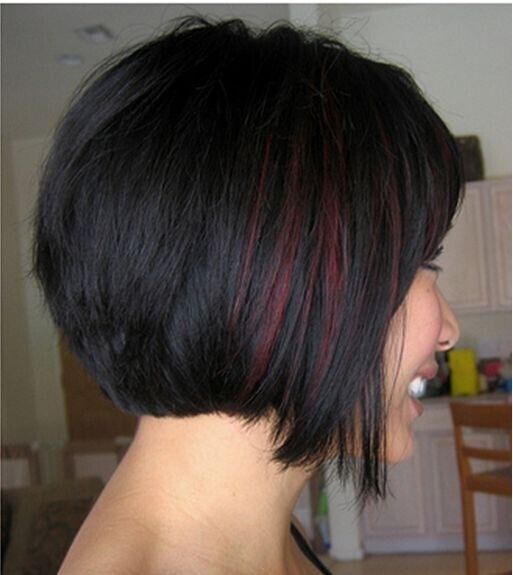 The dark colored hair doesn't need to look dull with several wine-hue streaks in it. This short bob hairstyle can work well on all hair types.
Short Bob Haircut with Blue Highlights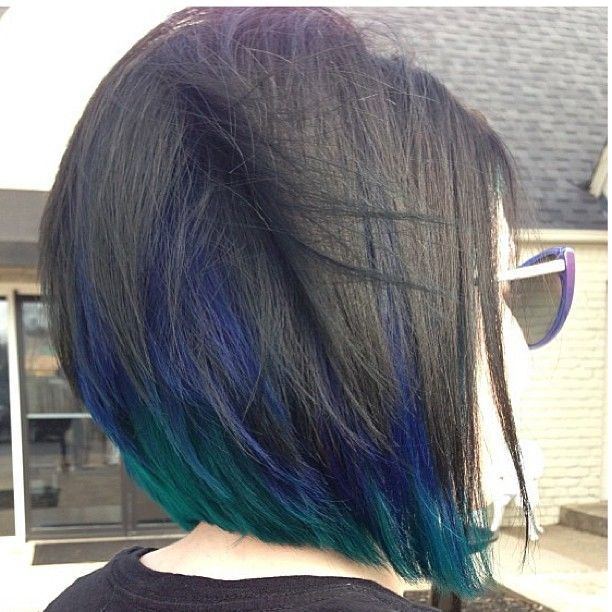 Some bright color highlights will be able to make your hairstyle full of interest and fun. You can style them into different shapes depending on your face structure.
Red Highlighted Hairstyle for Black Hair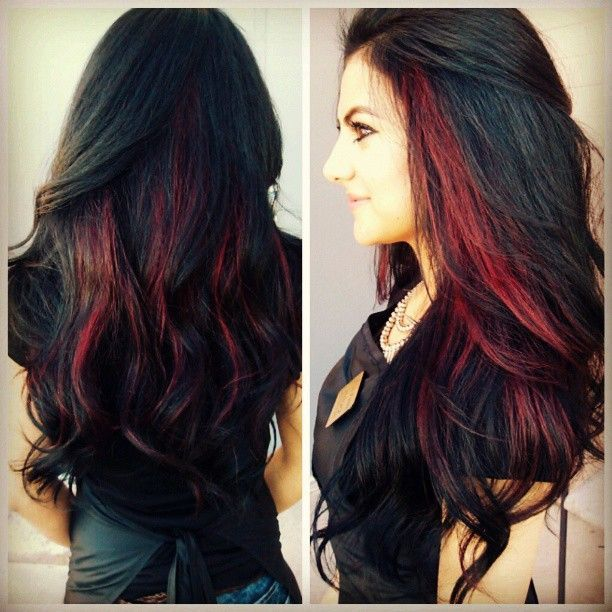 The flame red is being a good choice for dark colored hair this season. You can style it in streaks or stripes and it can also lighten up your complexion at the same time.
Ombre Hairstyle for Long Hair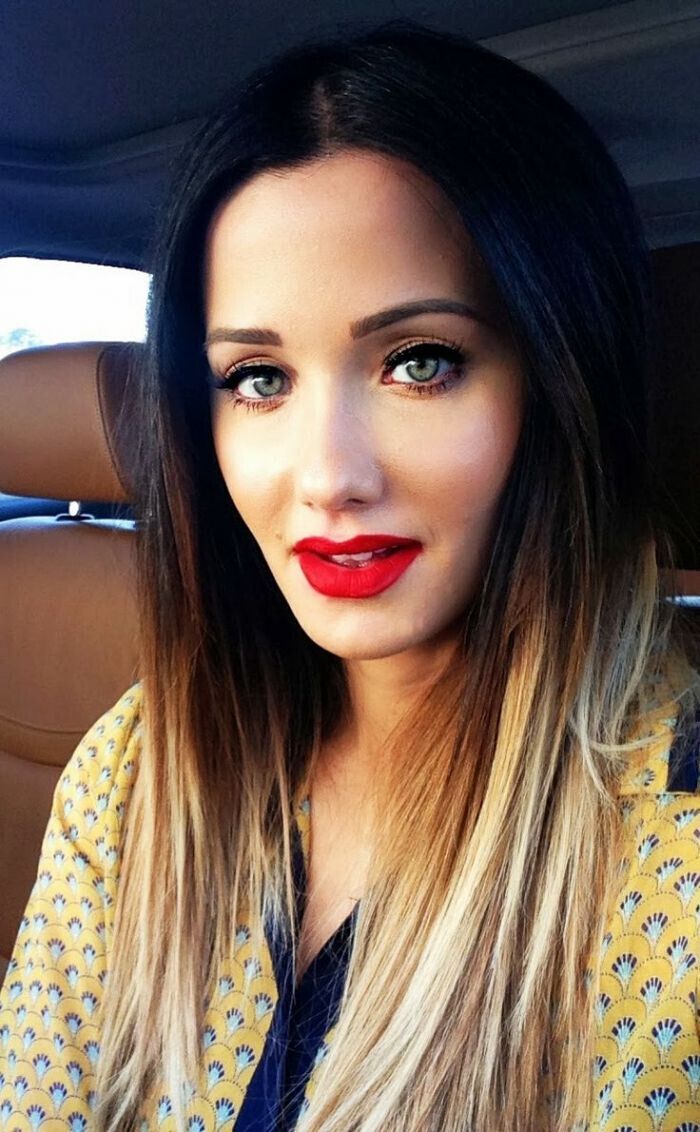 It looks wonderful to have the black hair blending into blond at the ends. You can layer some tresses off to boost natural textures.
Long Wavy Hairstyle with Highlights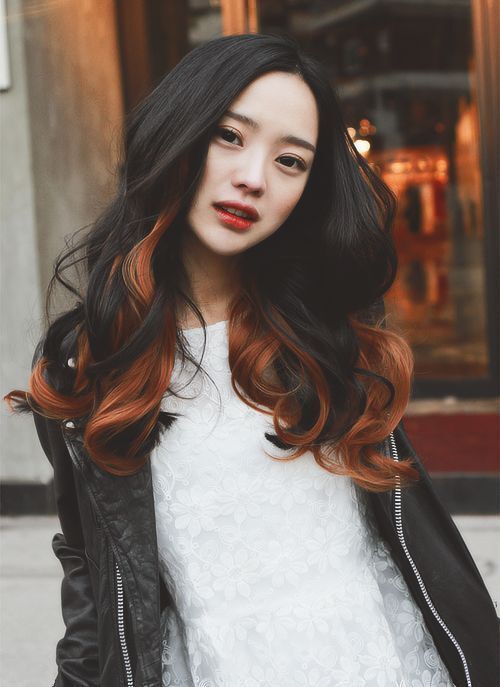 This is a perfect hairstyle for those girls who love natural looks. You will have some strands casually highlighted with orange shades which play a pee-a-boo for your long wavy hair.
Dark Black Hair with Blue Highlights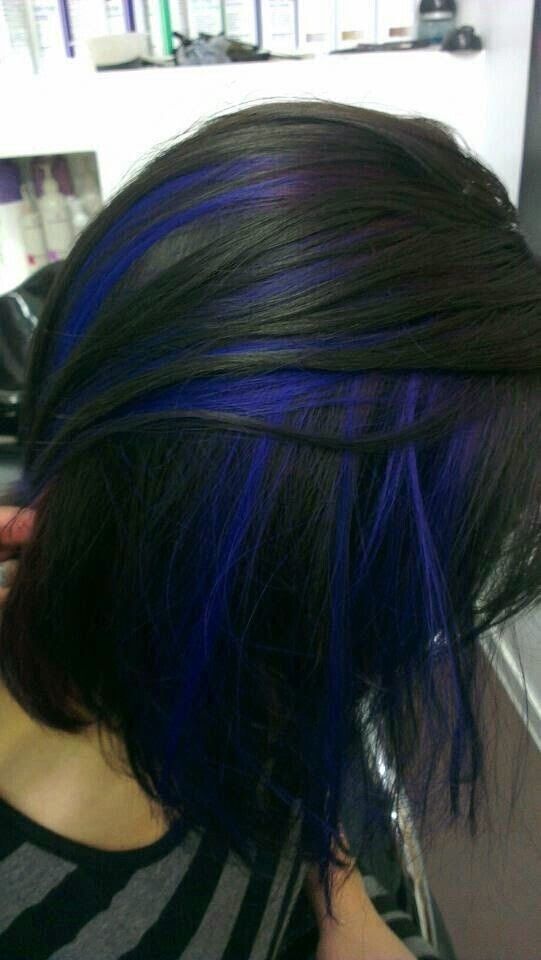 The dark blue color will be able to make the black hair look luscious and glowing. It is being a great option for those girls who want to stand out with their hair.
Brown Highlights for Shoulder length Hair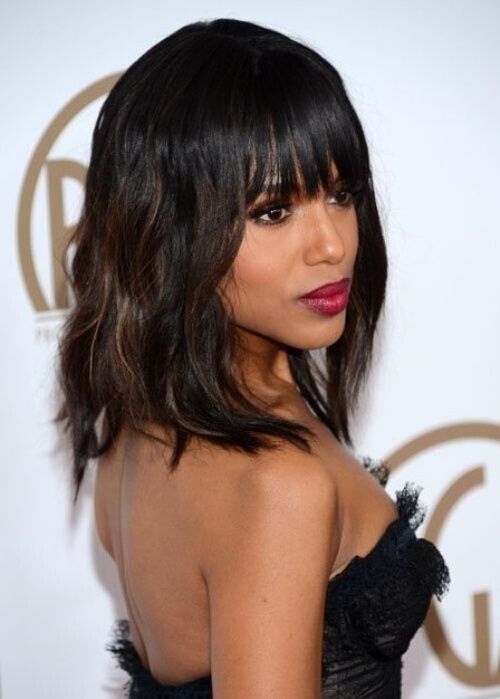 To have your hair highlighted is also being a great idea for mid-length hair. It will look gorgeous on both straight hair and wavy hair.
Brown Highlights for Short Black Hair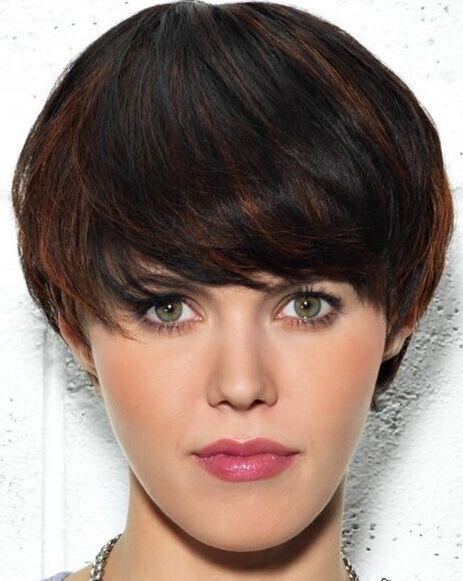 There'll be plenty of choice when it comes to highlight a black hair. You can choose different shades of blonds as well as some warm colors like red, pink and gold.
Brianna Perry Straight Bob Hairstyle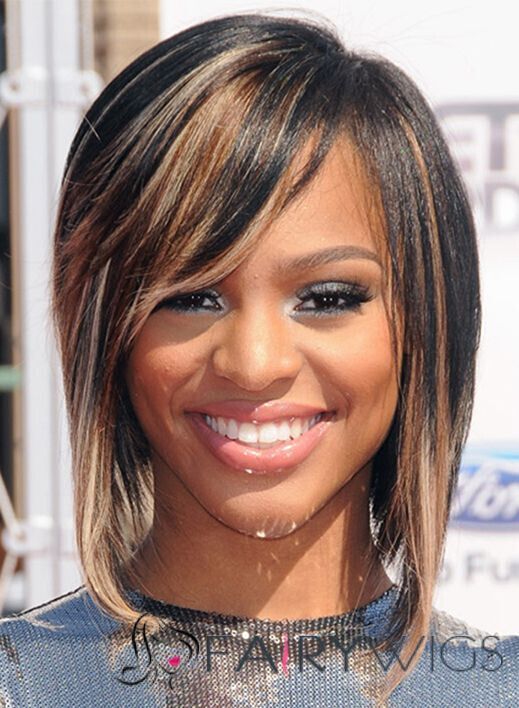 The gold-blond highlights will create a warm sun-kissed effect for an inverted bob. This hairstyle can work with or without bangs.
Blonde Ombre Bob Haircut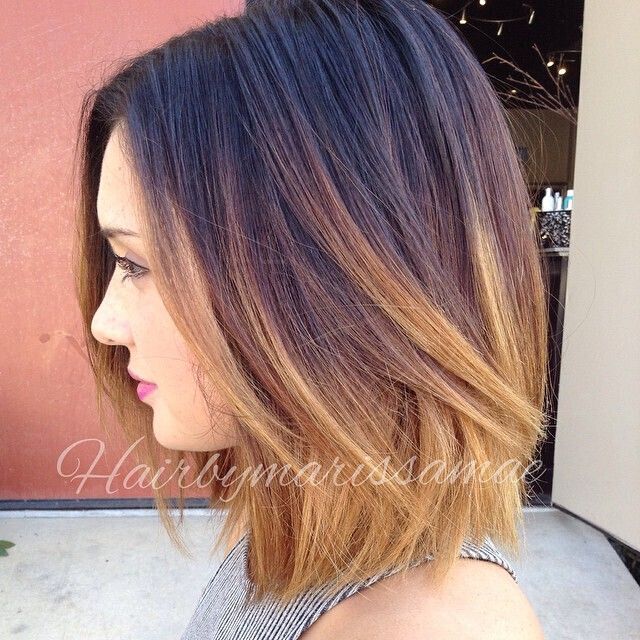 It will work magics to have blond highlights on a blunt bob haircut. Style the front layers inwards for a flattering face-contouring shape.
Blonde Highlights for Long Wavy Hairstyle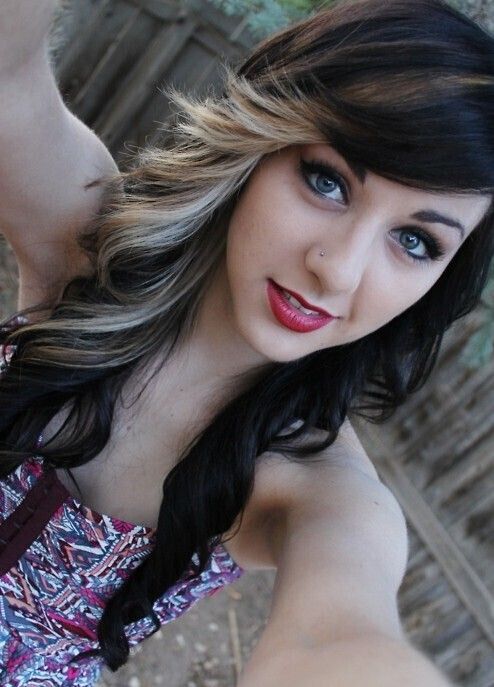 If you want to make a little difference with your long hairstyle, the trendy blond highlights will worth a try. You can finish up this look with heavy makeup.
Blonde Highlights for Black Hair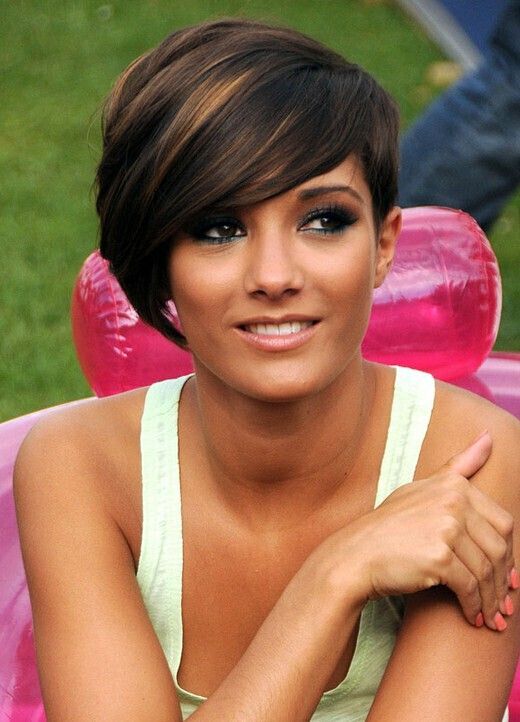 It is a trendy way to have all your hair styled to one side of the head. A spot of blond color will make this short hairstyle look more flattering for dark skin tones.
Black to Brown Ombre Hair for Long Hairstyles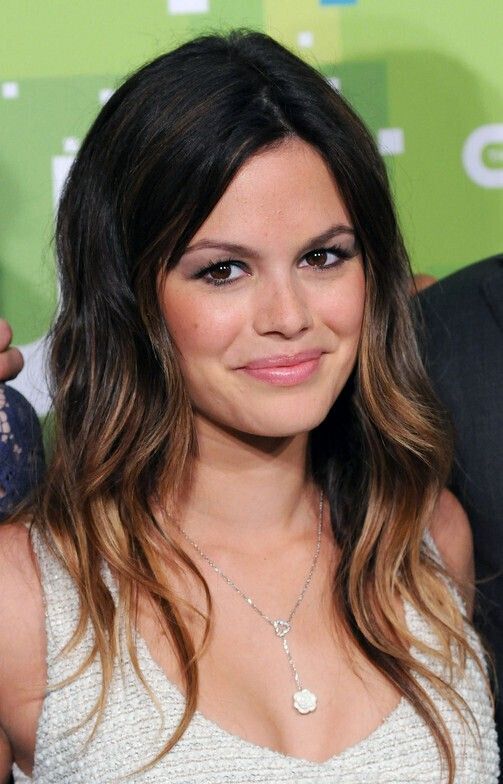 The highlighted hair is being one of the most popular hairstyles for young teenage girls. You can create your own style with your creativity.
Blond Highlights for Straight Hairstyle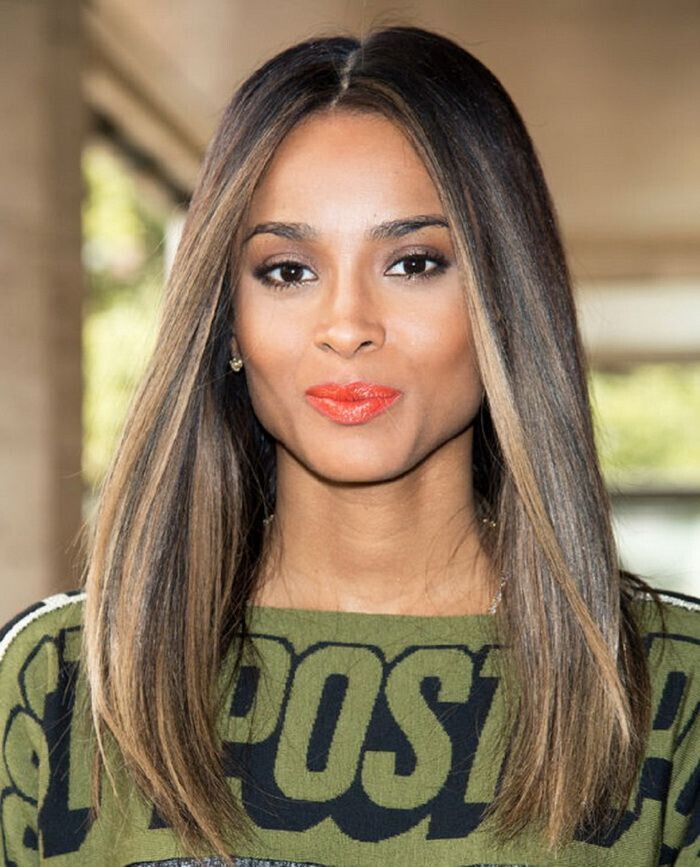 The blond highlights also work perfectly on sleek straight hair. And the whole look is greatly enhanced by an understated middle part.
Ombre Hairstyle for Long Wavy Hair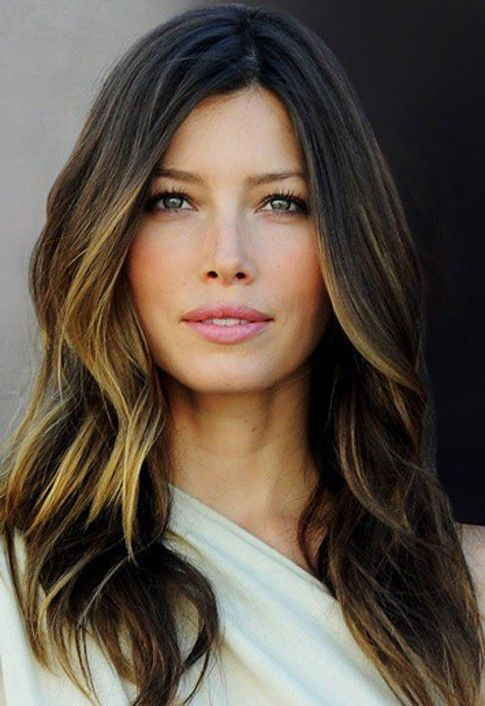 There's no doubt that the long wavy hair is to be considered as one of the most beautiful hairstyles in the world. The blond highlights will help to increase the charm and glamour in an effective way.
You can find more (highlighted ideas for black hair) on prettydesigns.com