23 Julianne Hough Hairstyles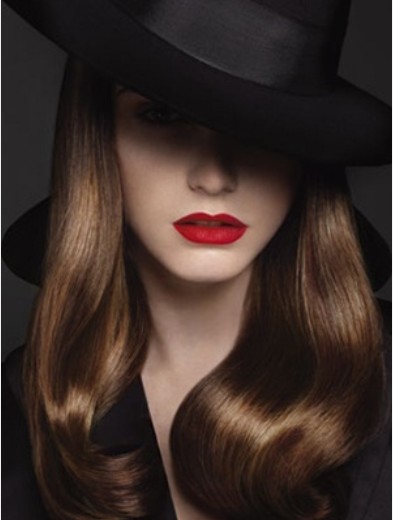 Who is this mysterious beauty? Yes, she is the pop singer, dancer and actress Julianne Hough. She is really successful on her career. Want to be as excellent as Julianne Hough? Check out with this post, and get started from your hairstyle. Learn from Julianne and make yourself gorgeous in 2014.
Julianne Hough Hairstyles: Short Straight Haircut
Nothing can be more fabulous than cutting your hair for a brand new look. Cut your hair to the chin-length and part them from one side. Enjoy the embracement of your soft locks. This is a great haircut for almost any woman with its great effect of framing the face.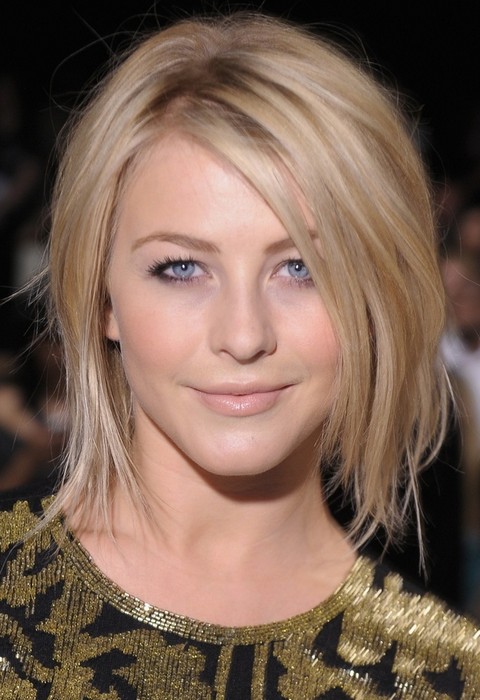 Julianne Hough Hairstyles: Sexy Curls
A fluffy curly hairstyle is also a great choice to enhance your charm. Just give your hair a slide side part and style your pretty tresses into loose curls. Finally tousle them fluffily to add volume to the look. This beautiful hairstyle is suited for any occasion.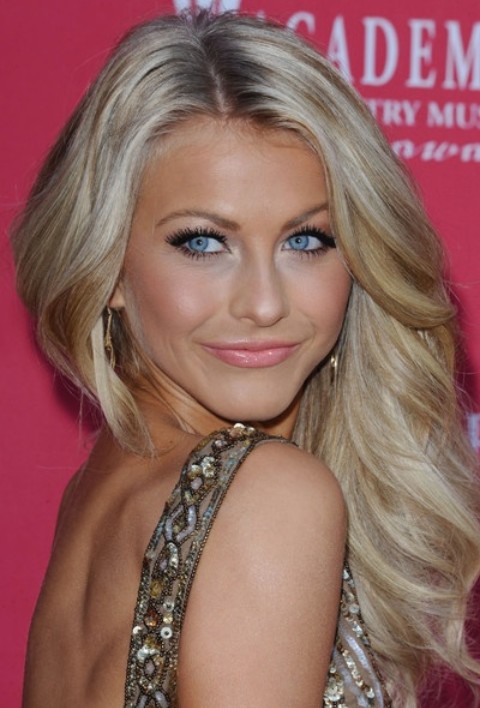 Julianne Hough Hairstyles: Retro Curls
For women with mid-length hair, you can have a try with this side-parted retro curls. The intensive textured ringlets can really make you stand out anywhere and anytime.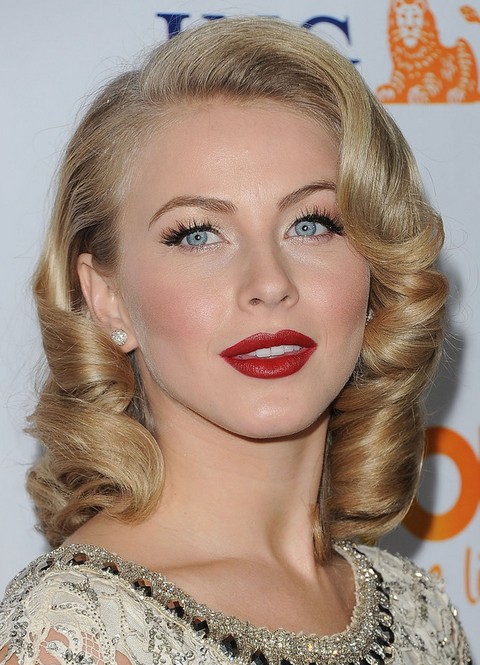 Julianne Hough Hairstyles: Pretty Waves
If you think the retro is too formal, you can turn to this pretty wavy hairstyle. The basic is a shaggy medium wavy haircut. Yet, it stands out with the mixed shades of golden and blonde. It's really nice. You can also retransform this one by turning the shade into some bright chic ones.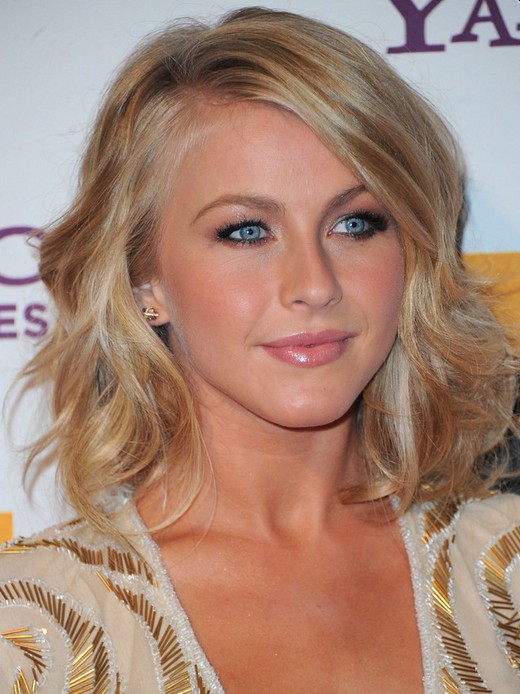 Julianne Hough Hairstyles: Pompadours
You can be even chicer by doing a pompadour hairstyle. The sky-high top will make shorter face look longer, the fatter face look thinner. You can be so cool with such a chic hairstyle. However, square and long faces are not suggested for this one.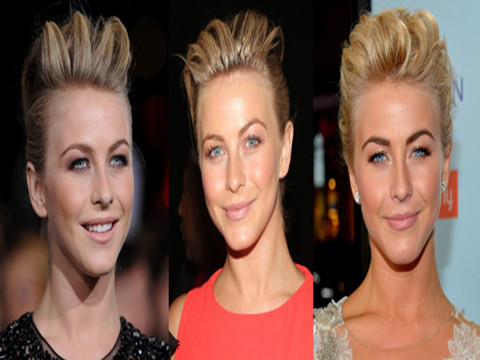 Julianne Hough Hairstyles: Mid-length Bob
So, let' come to a more understated one! The mid-length bob will give the women a good-girl look and it's not so garish. You can rock this hairstyle for work or holidays, and it will never be a wrong choice.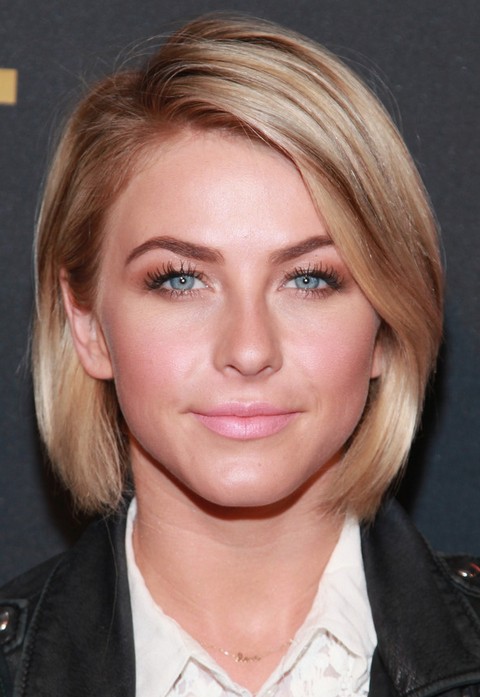 Julianne Hough Hairstyles: Messy Bob
This messy bob is just casual-chic. Younger women can rock this haircut for the happy weekends or shopping time.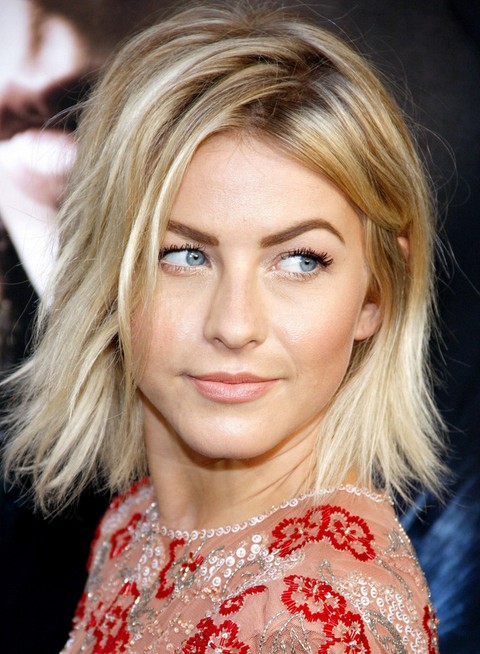 Julianne Hough Hairstyles: Layered Haircut
This layered haircut can be retransformed from the messy bob. What you should do is to add some layers to the look, and then tousle the hair messily. This is also a casual-chic look!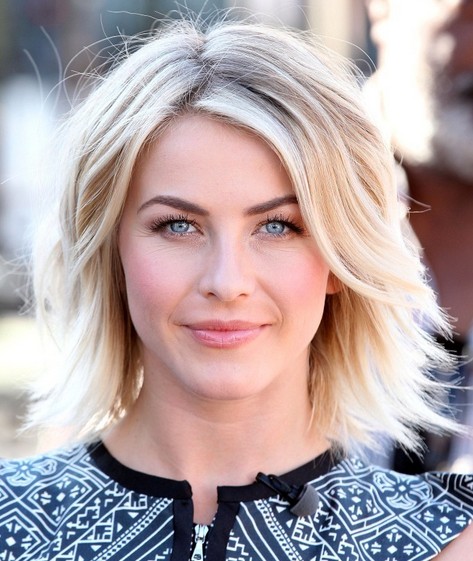 Julianne Hough Hairstyles: Curled Out Bob
For a more stylish and formal one that you can wear on any occasion, you should opt for this curled out bob. The voluminous curls on sides of the cheek will play an important role to frame the face into a smaller size. All women should experiment with this pretty and trendy hairstyle.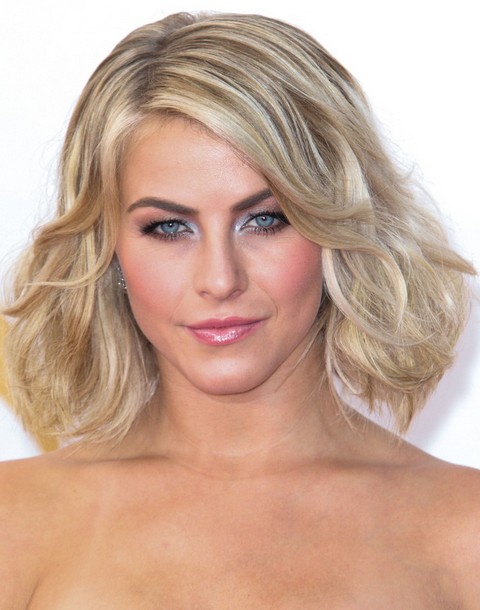 Julianne Hough Hairstyles: Chic Finger Wave
If you are smart enough, you can just get this hair from the curled out bob. Just sweep all the medium curls to one side and tousle them with your finger so that you can create a casual yet net look. This pretty hairstyle can bring you a modern look and it's suited for anyone and any occasion.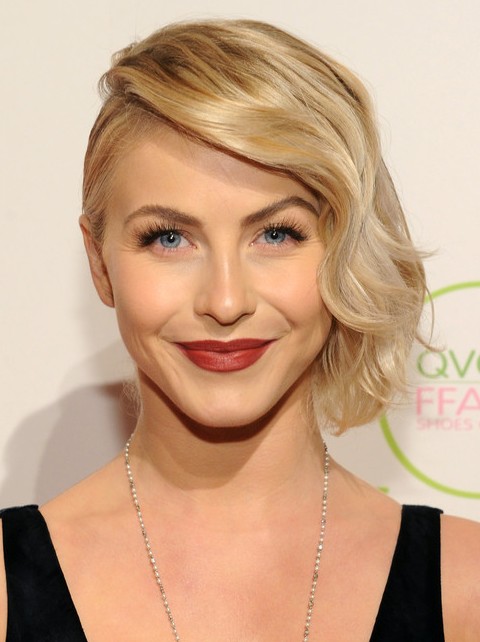 Ok, we have talked about the short and medium hairstyles. Now, let's see what Julianne tells us about the straight haircut!
First, you can give your hair a center part. Then, opt for an ultra-straight look with either blunt haircut or layered haircut. You must be absolutely charming.
 Julianne Hough Hairstyles: Center-parted Straight Haircut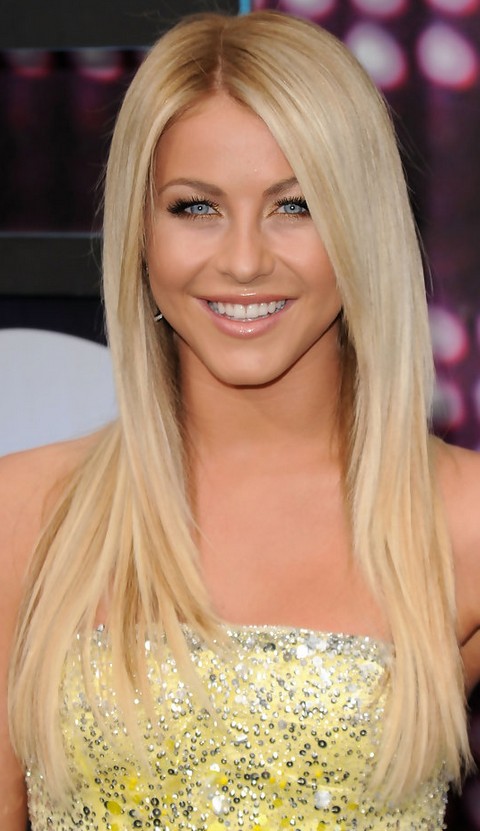 Julianne Hough Hairstyles: Blunt Straight Haircut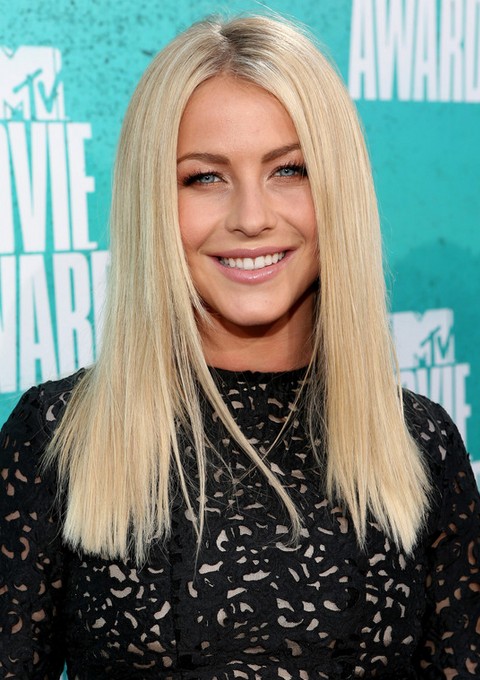 Julianne Hough Hairstyles: Blonde Curls
In addition, you can rock a side-swept wavy style. This is the sexiest hairstyle for women. You can also add some volume to the hair by giving the long tresses a shaggy look.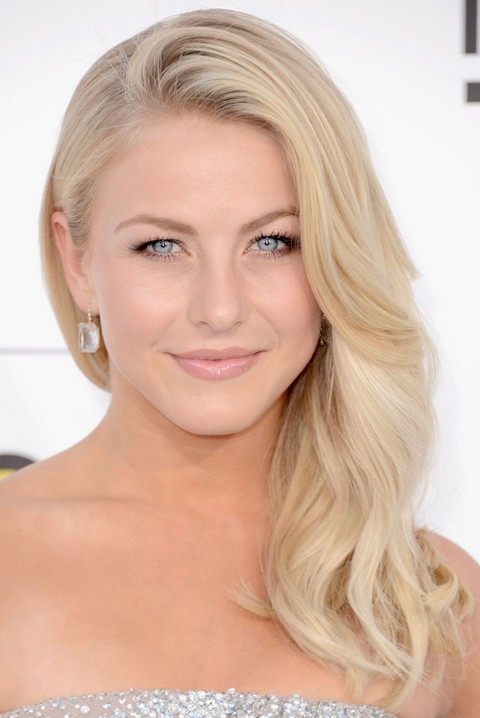 At last, let's see some updo hairstyles which are an important for women to wear on some formal and official occasions.
Julianne Hough Hairstyles: Pretty Braided Updo
The braided hairstyles are the sweetest updo hairstyles. They are dreamy and romantic. When you attend some officially formal occasion, you must be the head-turner with these two gorgeous braided updo. Of course, you may need a hair stylist to help you with them.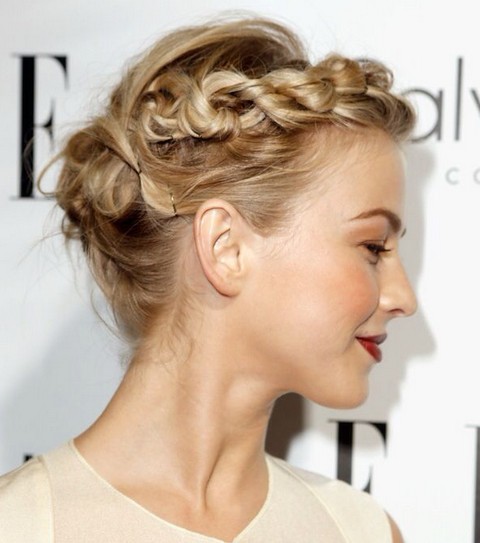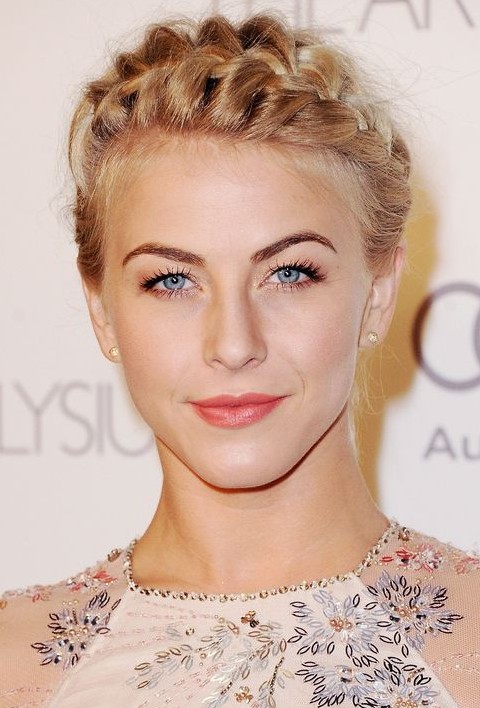 Julianne Hough Hairstyles: Messy Updo
This messy updo is so voguish and romantic. It's a great hairstyle for you when you go to the parties with old friends or have a dating. It can also be a beautiful choice as a festival or wedding hairstyle.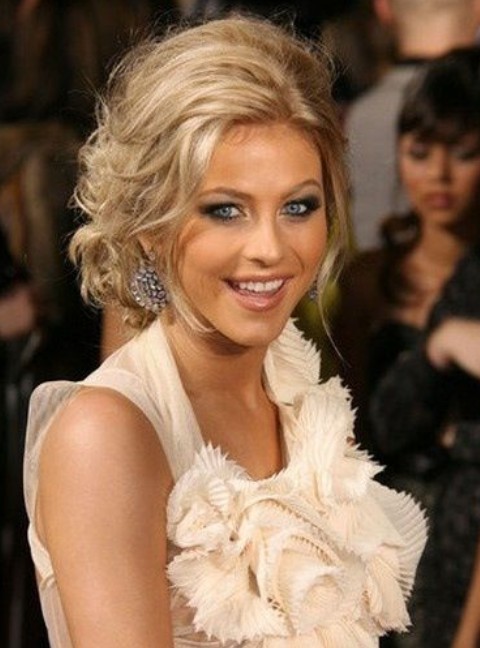 Julianne Hough Hairstyles: Interesting Hair Knot
This funny hair knot is fixed on the top of the head. Some shaggy hair is clear to see so that the look won't be so dull. It looks so cute and naughty. Younger women can opt for this interesting hairstyle for an endearing look.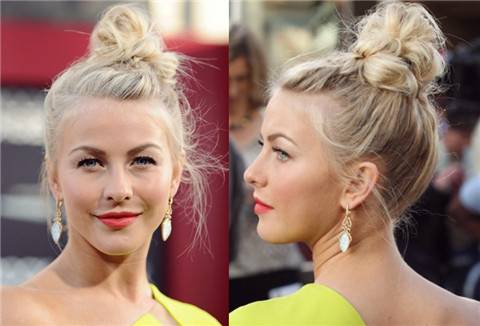 Julianne Hough Hairstyles: Graceful Chignon
Julianne looks so graceful with the low bun. The hair is teased back loosely to give off a calmly trendy look. There is no extra shaggy hair, and it's neat and decent. Mature women can rock this hairstyle for an elegant look.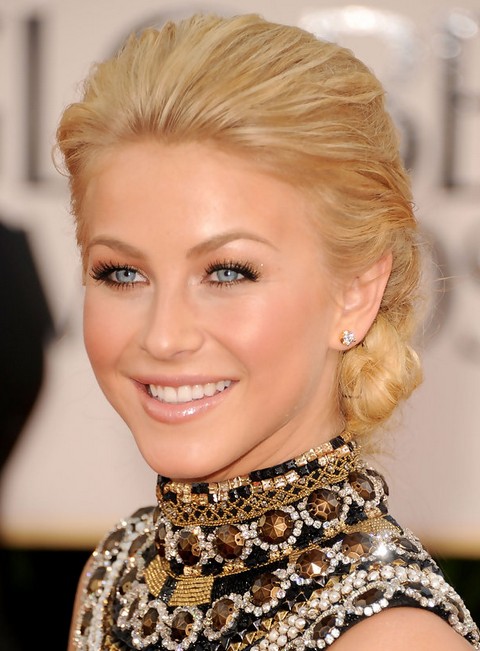 Julianne Hough Hairstyles: French Twist
This high-fashioned French twist is gorgeous! Maybe, we don't need them unless we have to go to a right royal party.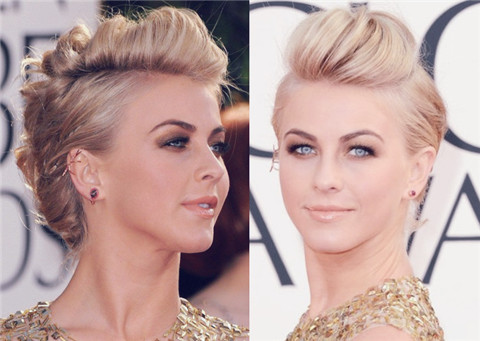 Julianne Hough Hairstyles: Bobby Pinned Updo
At last, let's see this amazing bobby pinned updo. We usually try to hide to bobby pins when we have to use them. However, Julianne tells us that showing off the bobby pins can also be amazing! Uh, let's say hello to those meritorious servants!