Top 22 Kate Beckinsale Hairstyles
Many people thought Kate Beckinsale was lucky as she got the great chance to act as the leading lady in the war film Pearl Harbor. She is also lucky to be born with a beautiful face. With her oval face shape, she looks flattering with any almost any hairstyles.
In this post, you will see 22 great hairstyles of Kate, including ponytail, wavy hairstyles and updos. Check out the pictures and get some inspirations for you 2014 hairstyles.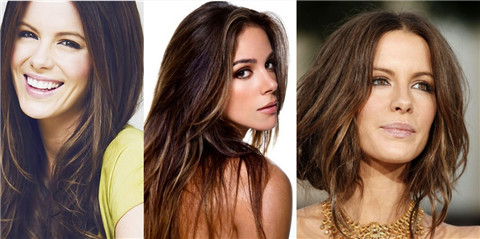 Kate Beckinsale Hairstyles: 2014 Voguish Ponytails
The ponytail hairstyles are wise choices for all women to get a younger and cheerful look. For a neat and briskly trendy look, you can learn from Kate. Tease all your hair back and fluff the crown. Add some height and air to the top, which will make you outstanding. As for the tail, you can style them into intensive waves, loose curls or just tapered straight hair. Any style will be stunning.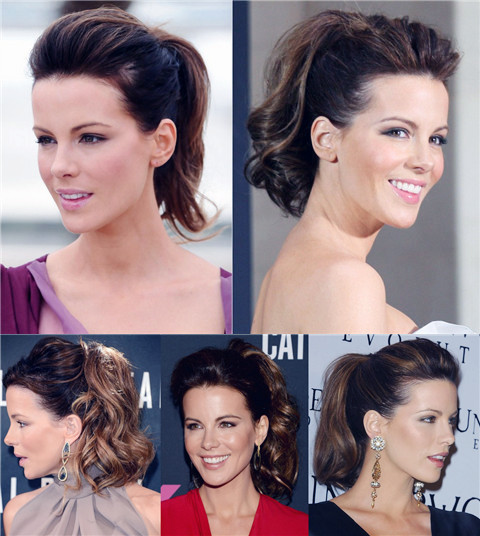 Kate Beckinsale Hairstyles: 2014 Textured Curls
You can also rock your long hair into voluminous twiggy curls. Top off your look with highlights and they will make you unique.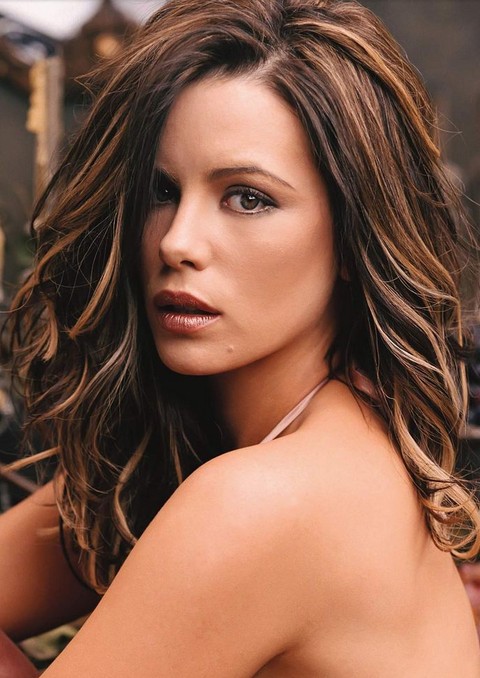 Kate Beckinsale Hairstyles: Golden Long Curls
The ombre hair is also a great idea for an effortlessly trendy look. The hair color goes from dark brunette to golden, and the similar colors are stylish with ease. Younger women can also try to use two fiercely –contrasted colors for an edgy-chic look.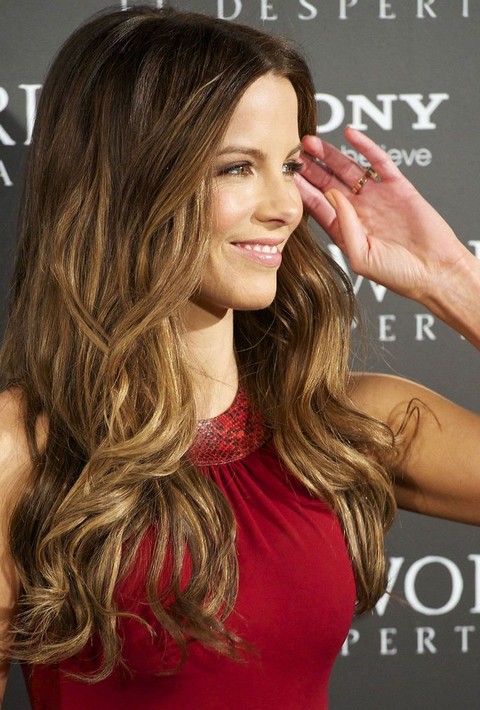 Kate Beckinsale Hairstyles: Glamorous Wavy Haircut
Give your hair a center part and just wear your pretty hair down. Use some hair polisher to add glamor to your tresses and you can still be beautiful even with the simplest hairstyle.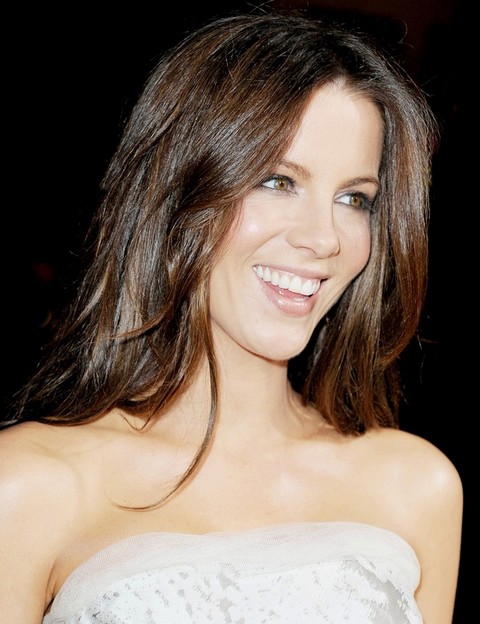 Kate Beckinsale Hairstyles: Sleek Long Curls
Here Kate shows another way to wear the ombre hair. Give the upper section an ultra-sleek look and tuck all the hair back behind the ears. The long golden curls just cascade beautifully down along the back. It's interesting and pretty!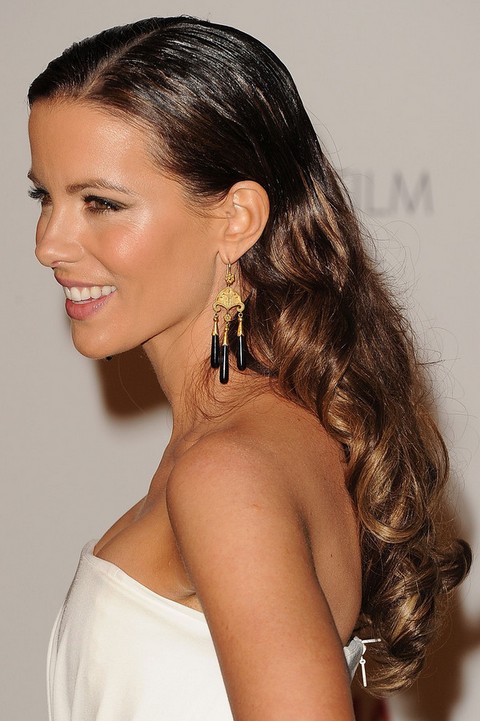 Kate Beckinsale Hairstyles: Voluminous Long Curls
Take a look at these voluminous curls! It's also an ombre hairstyle, yet it's much fluffier than the above one. So, it can be more fabulous to frame the face shape. All women will be amazingly beautiful with those soft curls.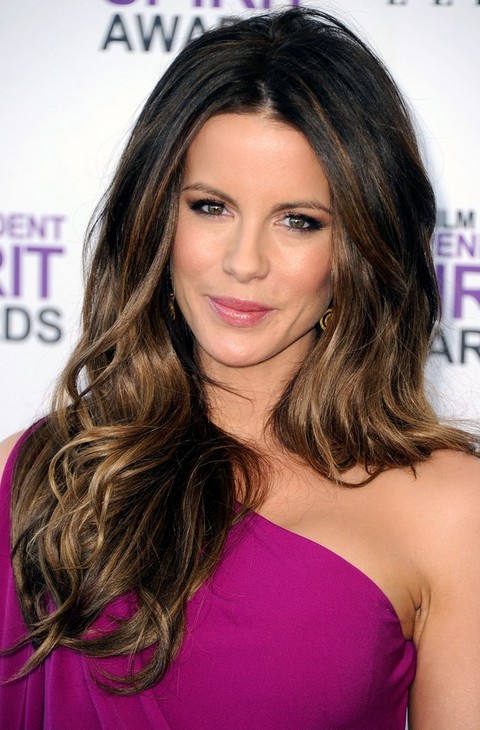 Kate Beckinsale Hairstyles: Side-swept Long Curls
When you wear your tresses in long curls, you can sweep the textured curls to one side. Don't overlook such a small detail! It can make women more feminine and attractive!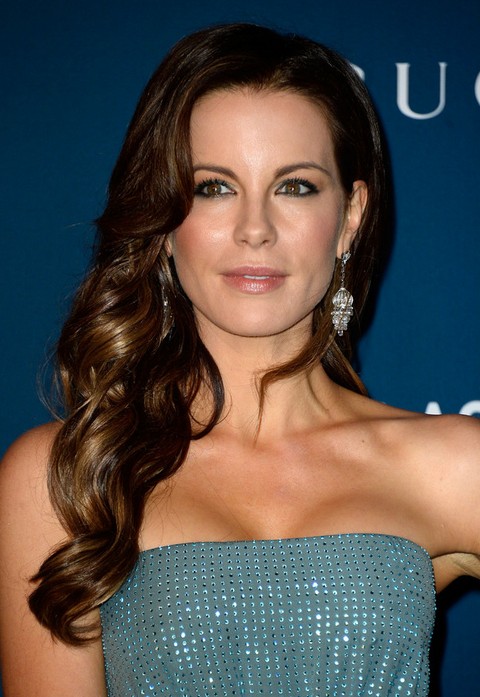 Kate Beckinsale Hairstyles: Pretty Loose Bun
You can apply the side-swept style to the updo hairstyles, too. Secure your hair in a side loose bun, thus you can get an elegant and alluring look easily.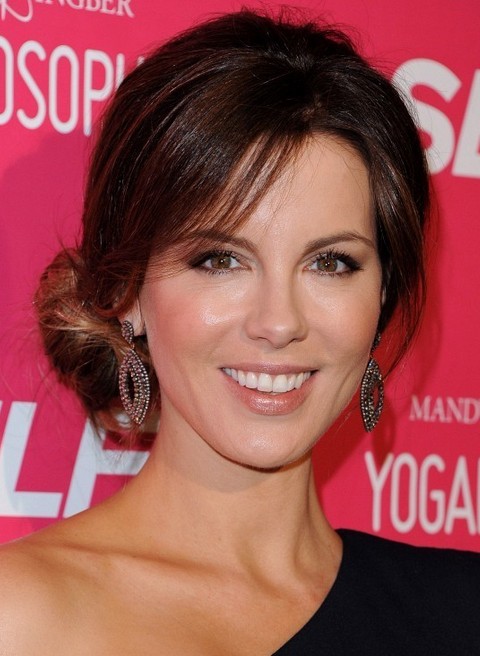 Kate Beckinsale Hairstyles: Pretty Bobby Pinned Updo
Get inspired from Kate's this bobby pinned updo. Tousle the top fluffily and make a casual bun with your curly hair. Then, use some pins to secure the hairstyle. Women over 20 are all suitable for this pretty hairstyle.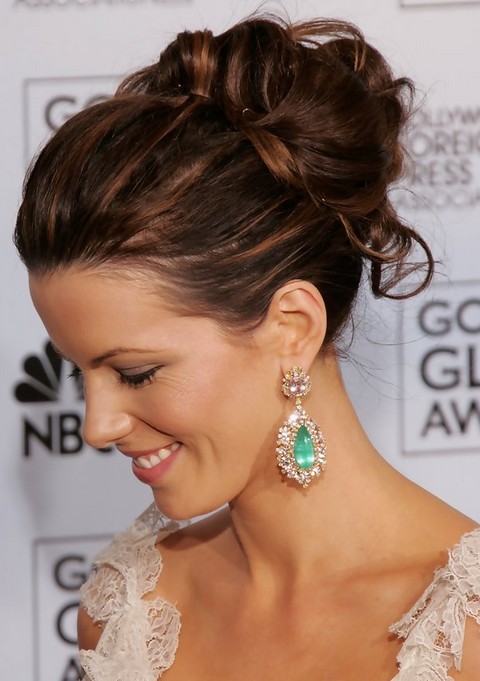 Kate Beckinsale Hairstyles: Messy Updo
This highly fashionable updo is really gorgeous for mature women. The voluminous hump adds height to the look. Actually, it's a rather formal hairstyle. So, mature women, especially those office leaders, can experiment with this voguish hairstyle.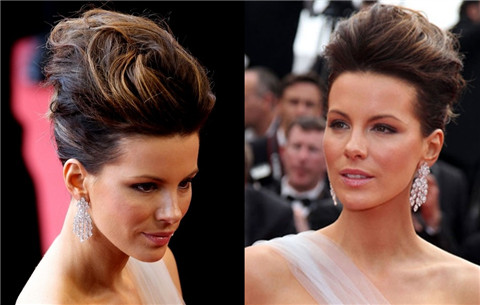 Kate Beckinsale Hairstyles: Loose Updo
For a modern everyday look, you may opt for this loose bun. First curl your hair. Then, twist them into a loose bun casually, leaving a strand of curls in the front to frame your face. Thus, you can get a super-chic look easily.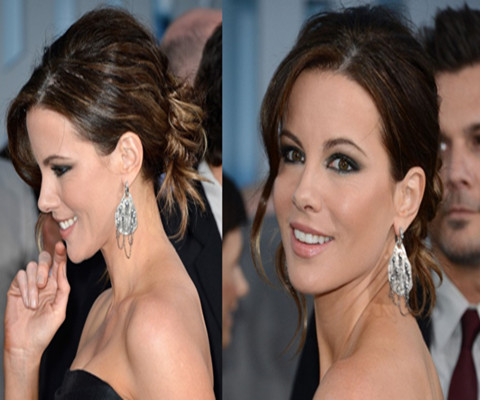 Kate Beckinsale Hairstyles: Gorgeous Curly Updo
This wavy updo hairstyle is really gorgeous. A big volume of hair has been styles into a loose bun and fixed on the side. The side-parted section is sleek but it becomes a curl from the chin level. That's indeed amazing!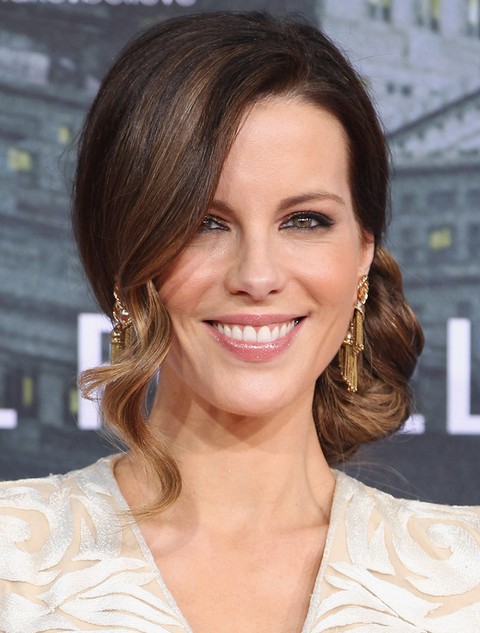 Kate Beckinsale Hairstyles: Classic Bun
This classic bun is much simpler. What you should do is to top the crown and keep the look neat and clean. It's a versatile hairstyle for any occasion.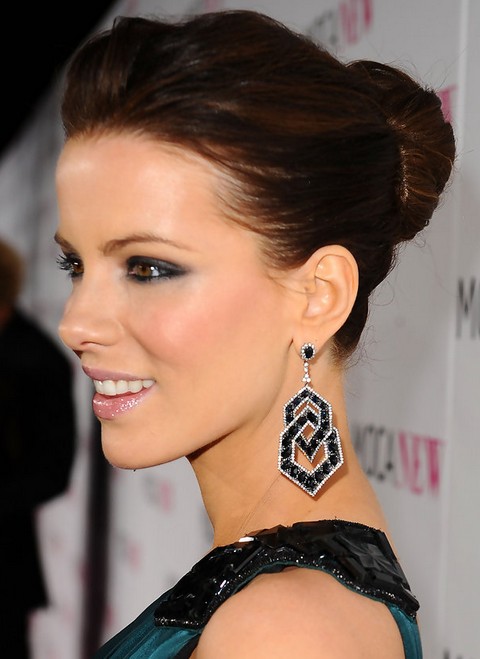 Kate Beckinsale Hairstyles: Braided Bun
Sweep your bangs to one side and braid your locks loosely. Then, pin up the braid into an updo hairstyle. It's mellifluous for women to wear. When you add some proper accessories, you will be more stunning.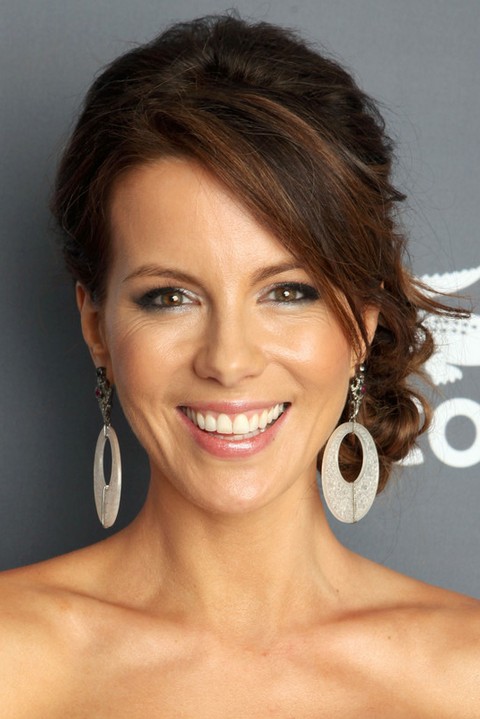 Kate Beckinsale Hairstyles: Beautiful Half-up Half-down
Kate Beckinsale looks graceful and melting with this half-up half-down hairstyle. Her beautiful brunette hair looks soft and smooth. The side-parted style makes the look more attractive. All women can have a try with this pretty hairstyle.