24 Beautiful Hairstyles for Thin Hair 2024
One common hair concern that many women have is dealing with thin or fine hair. While it might seem challenging to style, there are plenty of hairstyles that can add volume and make your hair appear thicker. Here, we will address common questions related to hairstyles for thin hair and provide some suggestions that will help you embrace and enhance your hair's natural texture.
Understanding Thin Hair
First, it's essential to understand what thin or fine hair is. Thin hair can refer to two things: having fewer hair follicles on the scalp (hair density) or individual strands that are narrower in diameter (hair thickness). Thin hair can be naturally occurring or can result from factors such as aging, hormonal changes, or hair damage.
Best Haircuts for Thin Hair
When it comes to choosing a haircut for thin hair, the goal is to create the illusion of fullness. Here are some popular options:
Bob: A bob cut can be a fantastic option, as the short length can make the hair seem fuller. A blunt bob, where the hair is cut straight across, can give an illusion of thickness.
Layered Cuts: Light layers can add movement and volume to thin hair without reducing too much hair density.
Pixie Cut: This short, chic style can make your hair appear voluminous because it doesn't weigh down your hair like longer styles can.
Lob (Long Bob): If you prefer a little length, a lob is a great choice. The cut ends near the shoulders, providing length without sacrificing volume.
Shaggy Haircuts: These cuts, with their multiple layers and feathered ends, can add a lot of body and movement to thin hair.
Styling Tips for Thin Hair
There are several ways to style thin hair to make it look more voluminous:
Curls and Waves: Adding some curls or waves can give your hair extra volume and body.
Backcombing: This involves combing the hair towards the roots to create lift and volume. It's especially effective for updos.
Use Volumizing Products: Volumizing shampoos, conditioners, and styling sprays can help your hair look fuller.
Try Hair Extensions: For special occasions, consider clip-in hair extensions. They can provide instant thickness and length.
Avoid Flat Irons: Flat irons can make thin hair appear even thinner, so they're best avoided. If you do use them, try to add some texture or waves afterwards.
Here are some of the best hair style ideas for thin hair, enjoy.
Short Blond Pixie Haircut for Thin Hair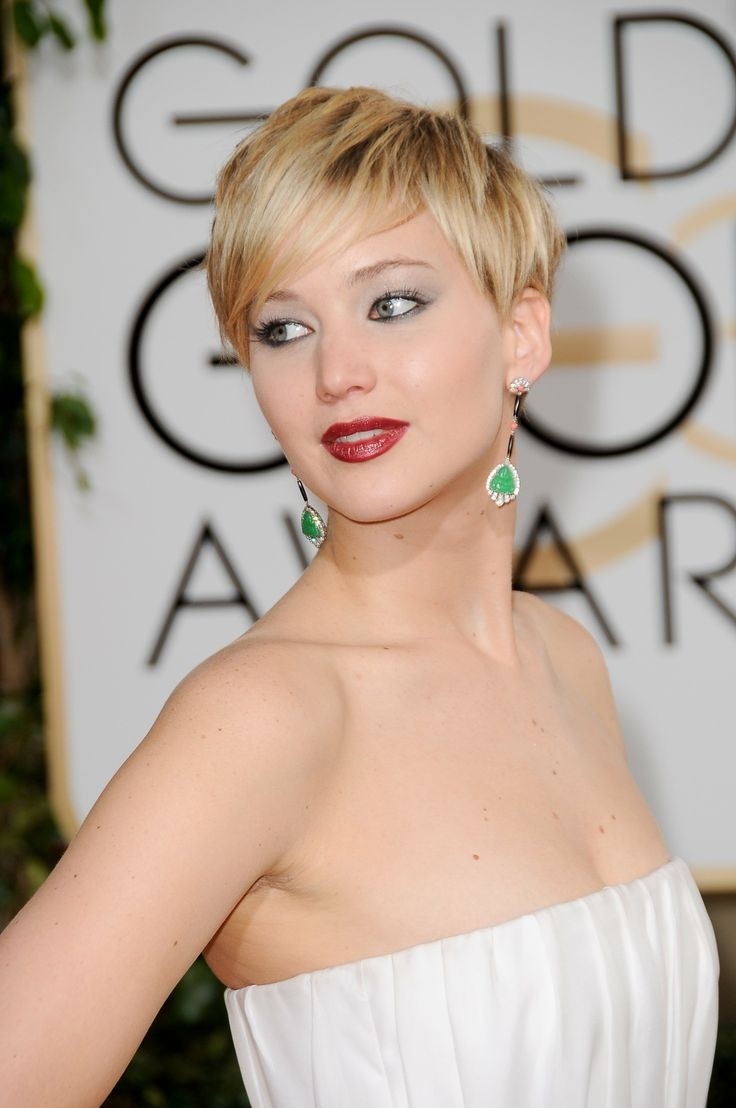 As we can see, celebrities always choose the cool short pixie for their glamorous red carpet look every season. It is a best way to show off their earrings and jewelries.
Blunt Bob Haircut for Thin Hair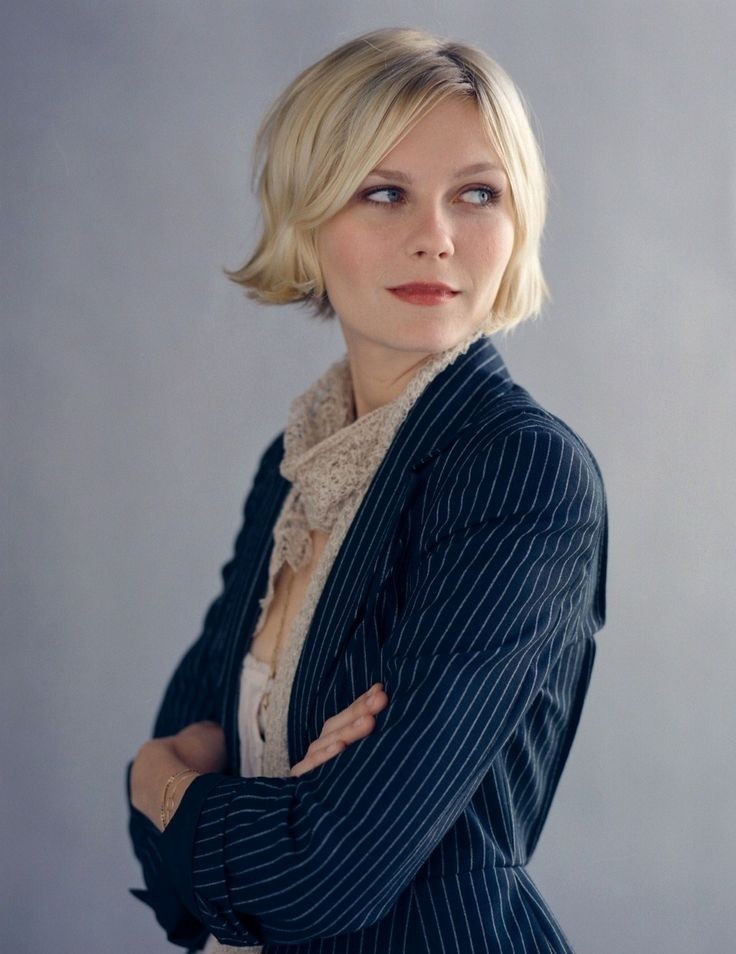 The classy bob cut also plays an important part for office hairstyles. Its clean and neat look made it being a big compliment to all kinds of suits.
Cool Shaved Haircut for Short Hair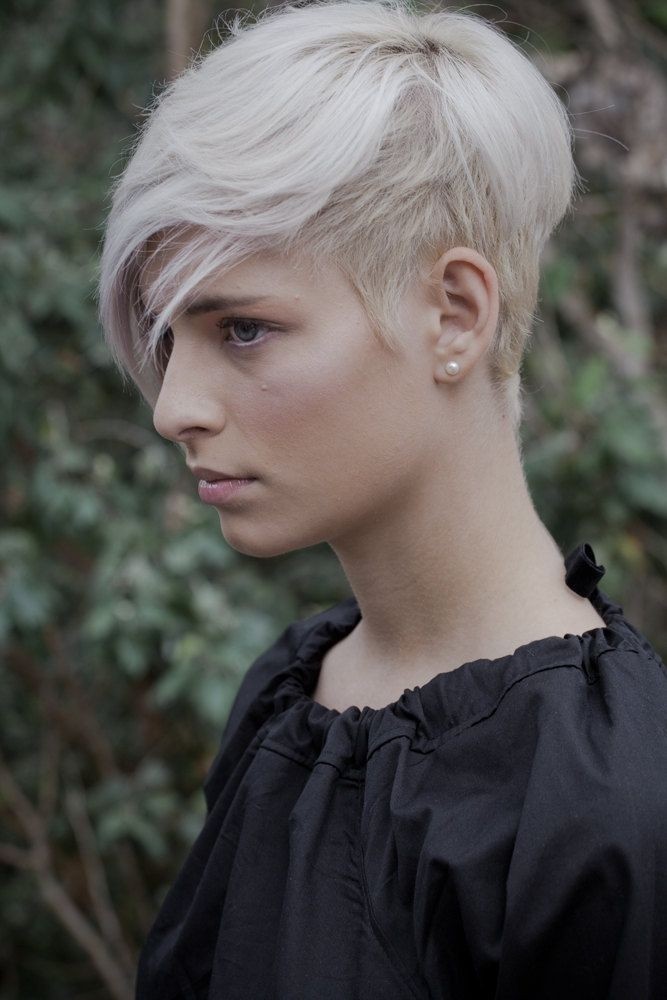 The cool undercut is a best way to give your short hair a contemporary and edgy-chic look. This is an ideal hairstyle for young teenage girls who want to make a bold statement with their hair.
Cute Short Hairstyle for Brown Hair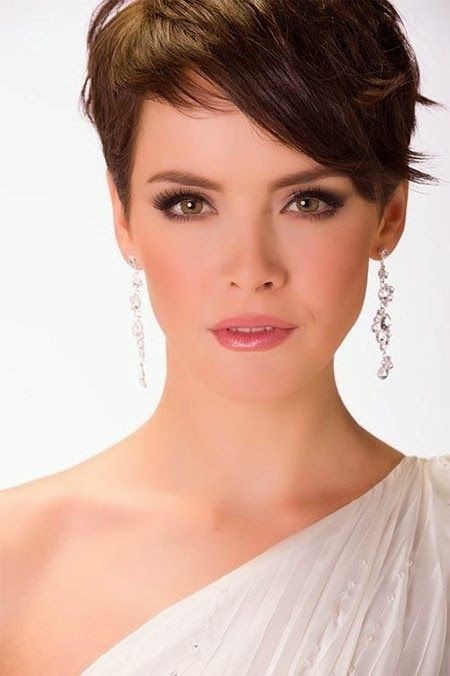 It is very easy to update your short hair with this impressive style. You can dress it up with a gorgeous evening dress to for a formal event.
Long Wavy Hairstyle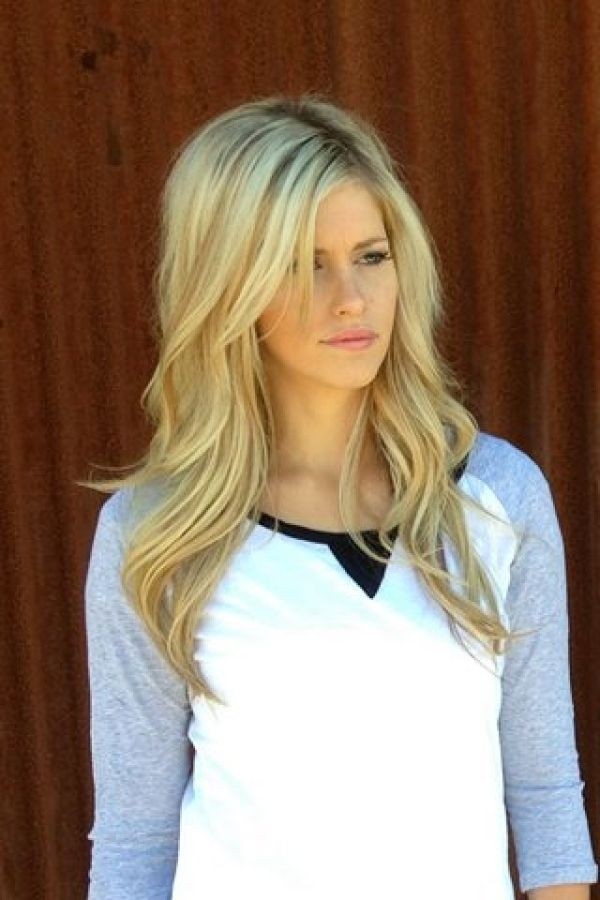 The long wavy blond hair is to be considered the most beautiful hairstyle in the world. It can be tapered to suit all face shapes.
Long Wavy Hairstyle for Ombre Hair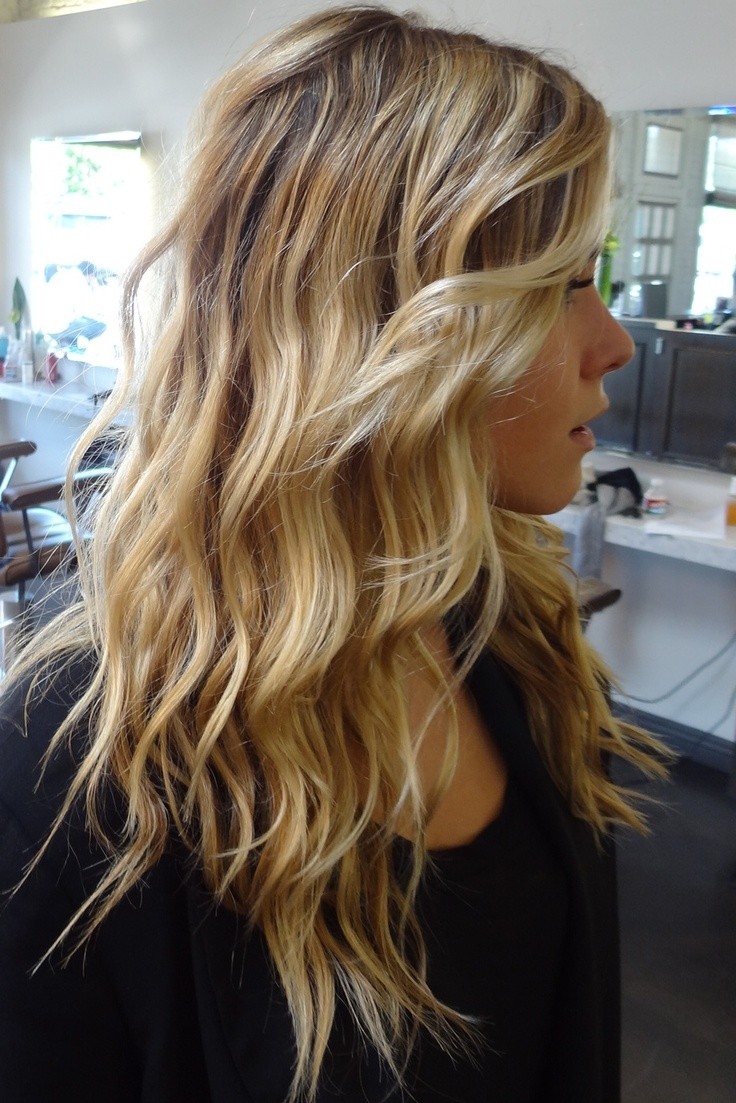 The long wavy hair would look wonderful-chic on ombre hair. Its dark blond color at the roots decreases along the hair length to ash blond ends.
Medium Wavy Hairstyle Idea for WomenMedium Wavy Hairstyle with Blunt Bangs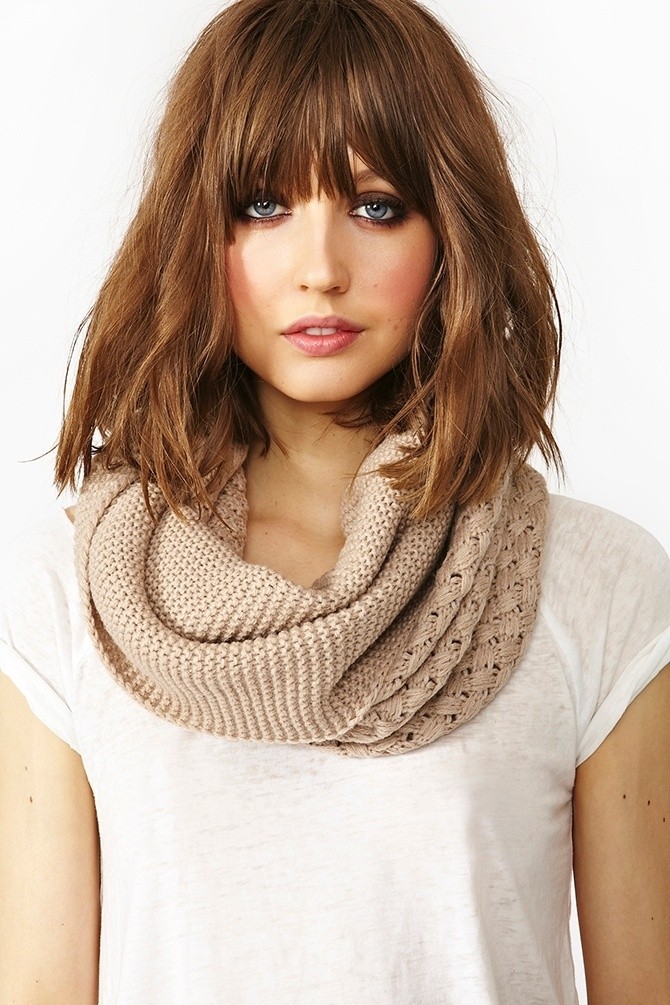 I believe there's no doubt that the medium wavy hair with blunt bangs will flatter your face in a most perfect way after you've seen this photo above.
Medium Wavy Hairstyle for Women Over 50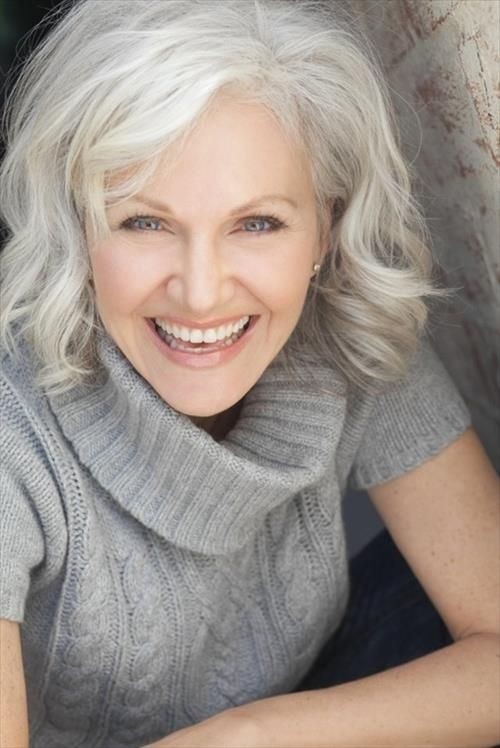 Medium hair can create a modern and contemporary look when compared with other hairstyles. So this is the very reason why it is being so popular among women over 50.
Short Asymmetry Hairstyle for Long Face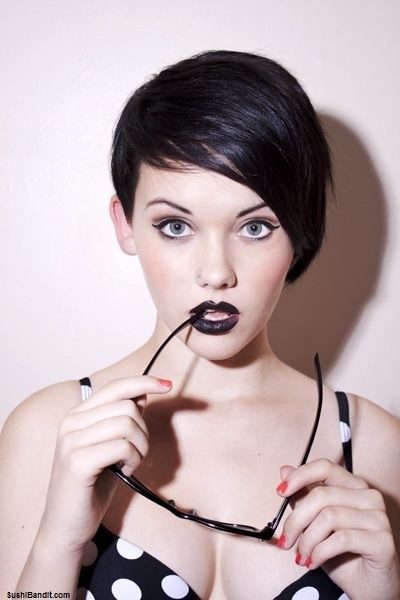 If you've set up your mind to have a short haircut this season, you should first put your face shape into consideration before you reach the final decision.
Short Blond Hair for Everyday Hairstyles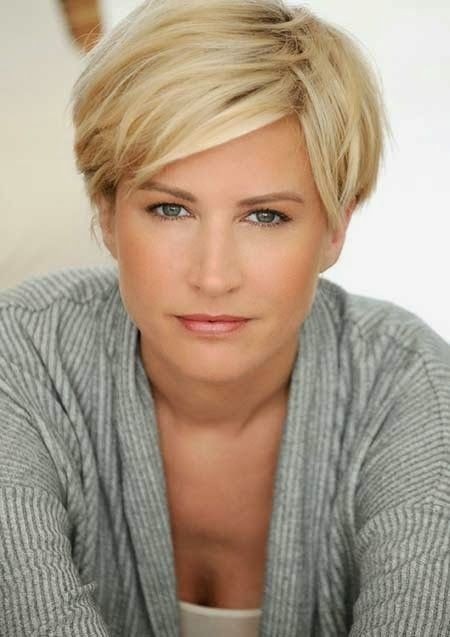 The simple short haircut looks so fresh and cool on blond hair. This hairstyle is a great choice for your pretty daily look.
Short Bob Hairstyle for Women Over 40
This short bob haircut with piecey bangs looks so fabulous and charming on blond hair. You can style it slightly wavy to emphasize the feminine sense for your final style.
Short Pixie Haircut for Thin Hair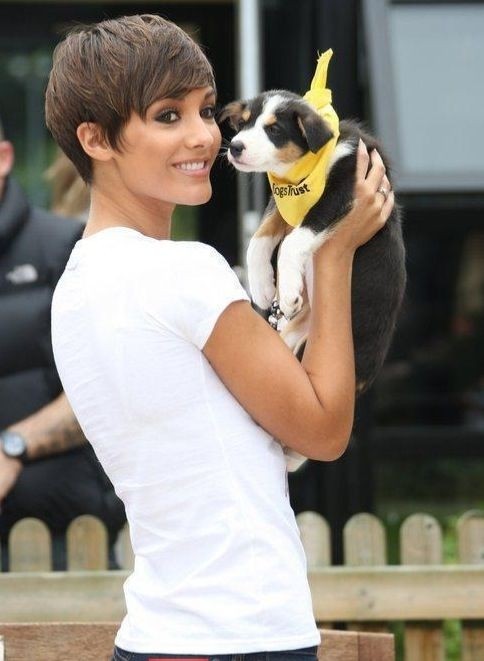 This cute pixie cut is featured with long side bangs to accentuate your cheekbones and eyes. Her soft, fine hair texture is enhanced by the smooth line.
Short Shaved Haircut for Thin Hair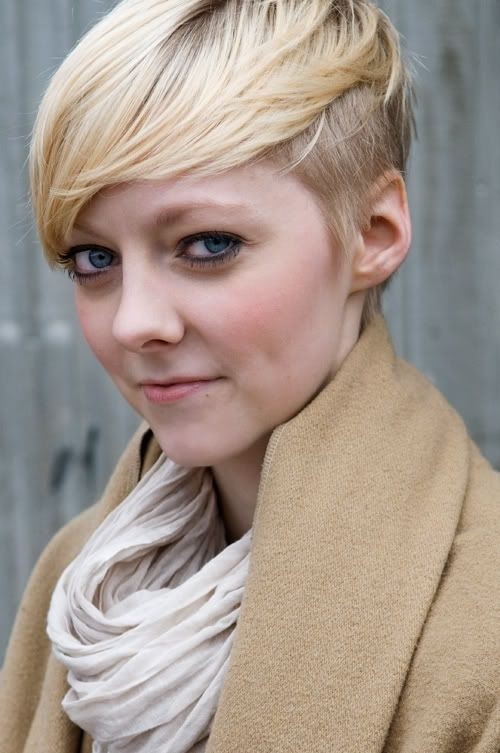 It is high time to catch up with this season's trendiest under cut hair, which will definitely work wonders on all hair colors.
Medium Wavy Hairstyle Idea for Women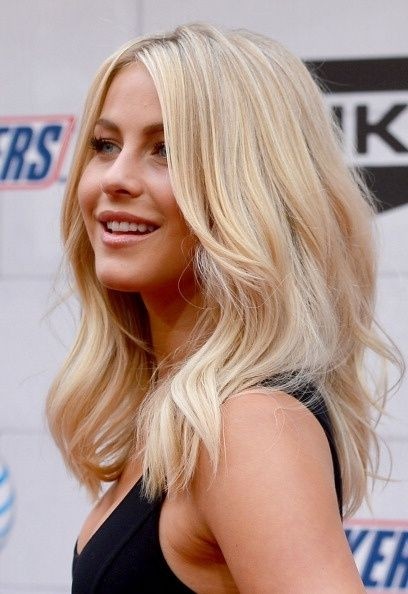 It looks so charming to have a medium blond wavy hair over the shoulders. The front layers are styled out of the face beautifully.
Short Undercut for Thin Hair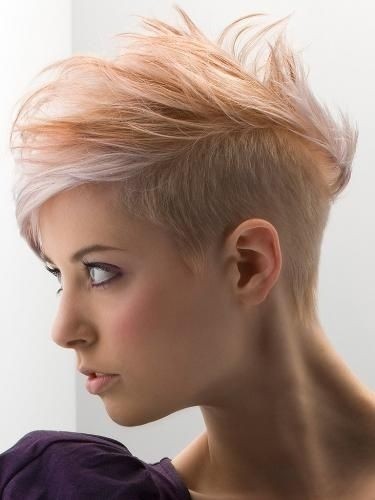 It is really impressive to have long layers at the center while keeping the back and sides very short. You can also update this hairstyle with a pretty pink color if you like.
Short Wavy Haircut for Women Over 50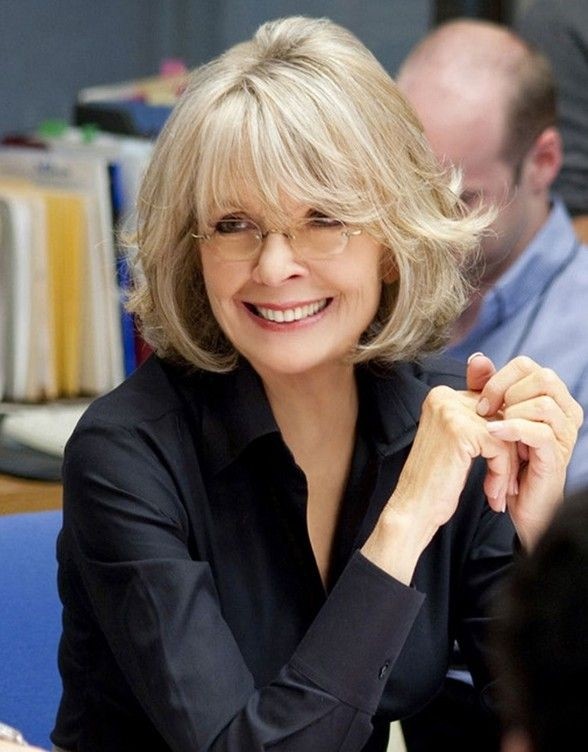 The beautiful wavy bob hairstyle is always being a preference for aged women. You can style it into many different looks depending on your own taste.
Shoulder-Length Hairstyle for Ombre Hair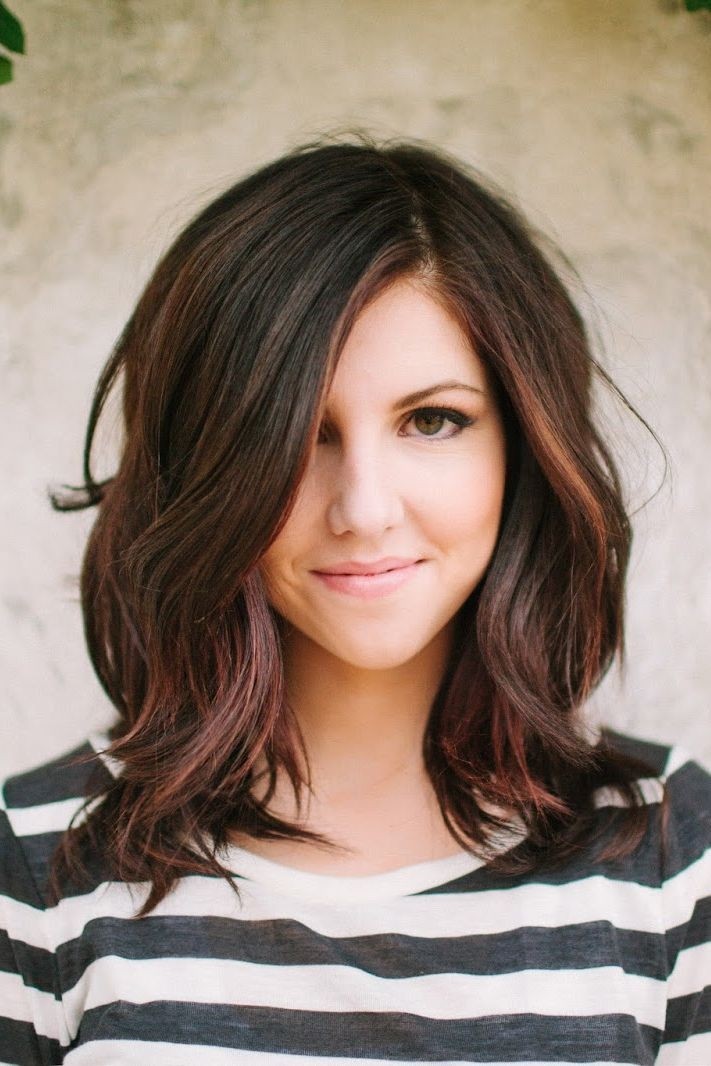 It is an easy way to spice up your hair look with some bright highlights. You can place them casually throughout your head.
Cute Ponytail Hairstyle for Thin Hair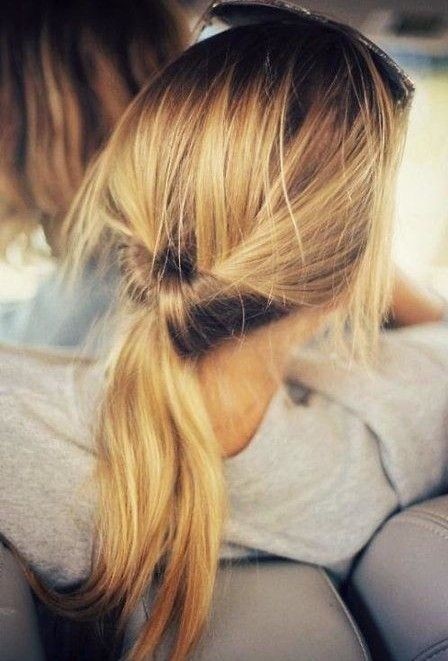 The messy low ponytail will be able to create an illusion of boosted volume for thin hair. You can loosen up some long flowing tresses with your fingers for a natural-chic style.
Stylish Short Hairstyle with Side Bangs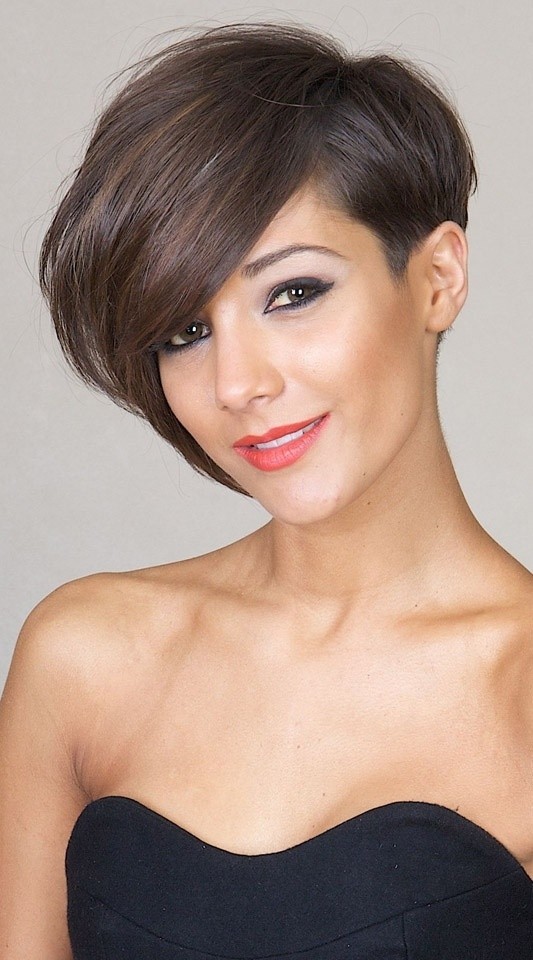 It is a splendid way to give your short hair a stunning look with an asymmetric cut. The front layers can be styled with a chin-length to play as side bangs.
Easy Updo Hairstyle for Thin Hair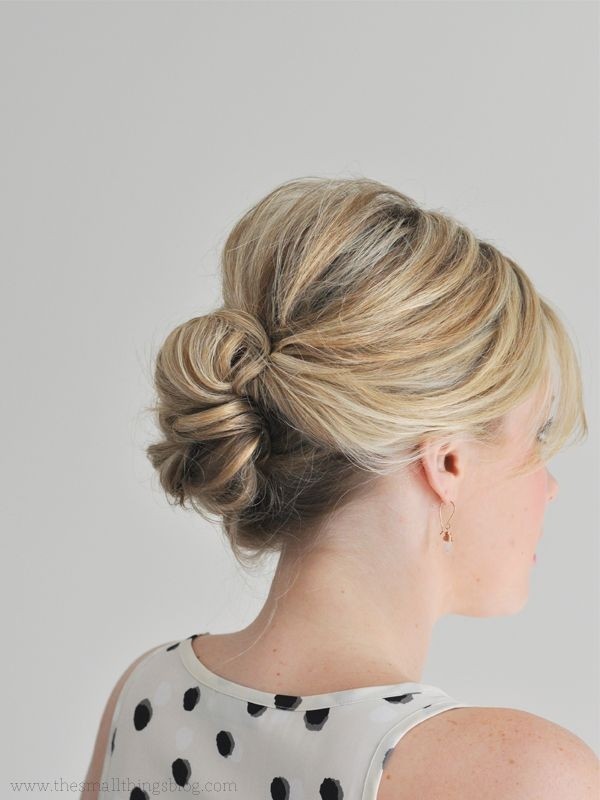 The easy updo will look chic on any hair length. Pull all your hair back and make a tight knot at the back. Leave long front layers loose to frame your face.
Very Short Haircut for Thin Hair
Even though the very short hair would show you naughty and tomboyish, it is still being preferred by most women. It can create a fresh and youthful look and flatter all face shapes.
While thin hair can sometimes feel challenging to style, there are numerous cuts and styles that can enhance volume and make your hair appear thicker. The key is to work with your hair's natural texture and not against it. Remember, every hair type and texture is unique and beautiful, so embrace your fine hair and let it shine! You can find more hairstyles for thin hair on prettydesigns.com