22 Daily Medium Hairstyles for Women 2024
There're plenty of ways to style your medium hair from the fabulous long bob to all kinds of layered hairstyles. Among all kinds of hairstyles, an adorable curly bob should be one of the most classy one. Most of them can be styled with or without bangs depending on your face shape. You can even make a stunning fishtail braid or a trendy updo with your shoulder-length tresses. Today, follow us with 22 great medium hairstyles for women in our post below!
Angled Bob Haircut for Blond Hair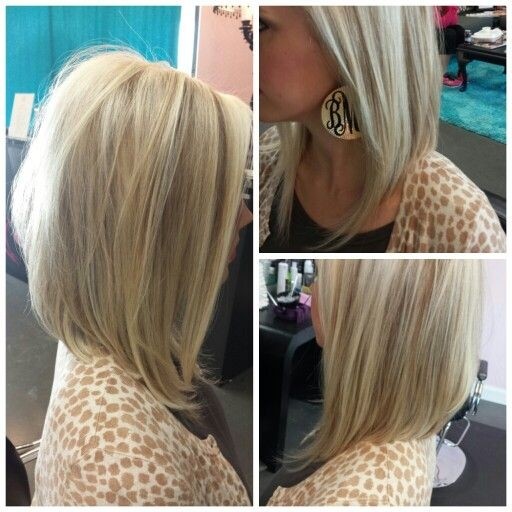 The stylish angled bob haircut will look perfect on different hair types. And you can pair it with all your casual outfits.
Beach Wavy Hairstyle for Medium Length Hair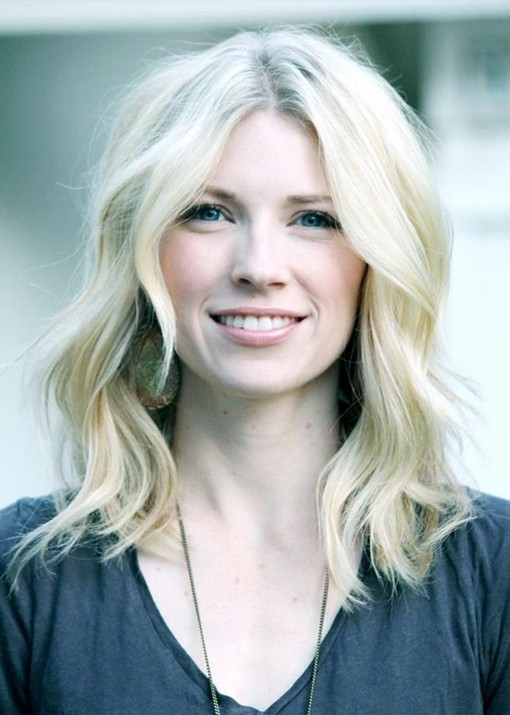 It is high time to style your shoulder length hair with this season's trendiest beach waves. You can cut shorter layers throughout which can be tapered to fit any face shape.
Beautiful Curly Bob Hairstyle for Mid-Length Hair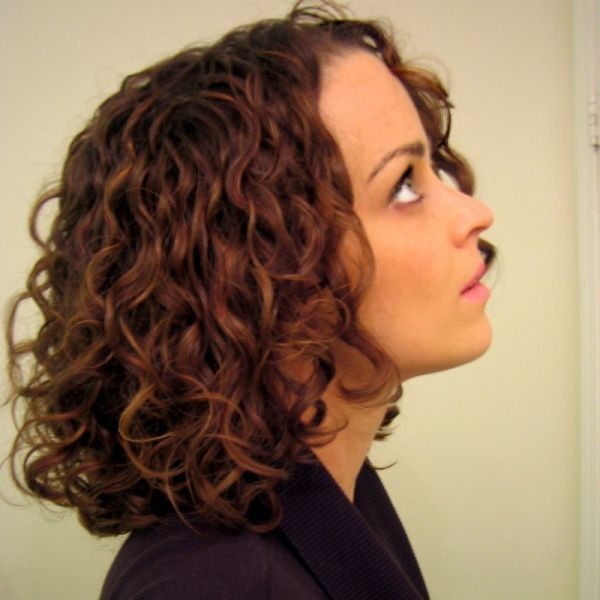 The curly bob has a boosted volume and body to flatter any face shape. It can be easily dressed up or down depending on different occasions.
Charming Blonde Medium Wavy Haircut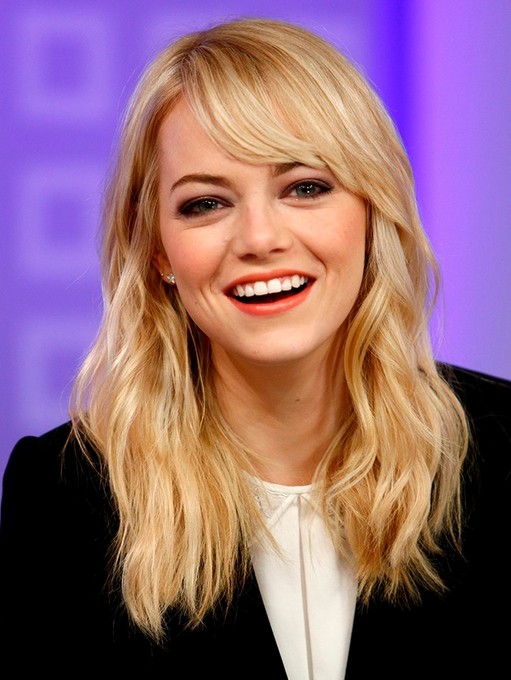 Blond hair always looks so charming whether in a very long length or only with a shoulder length. You can add shorter layers and side bangs to frame your face shape better.
Edgy Layered Medium Hairstyle for Girls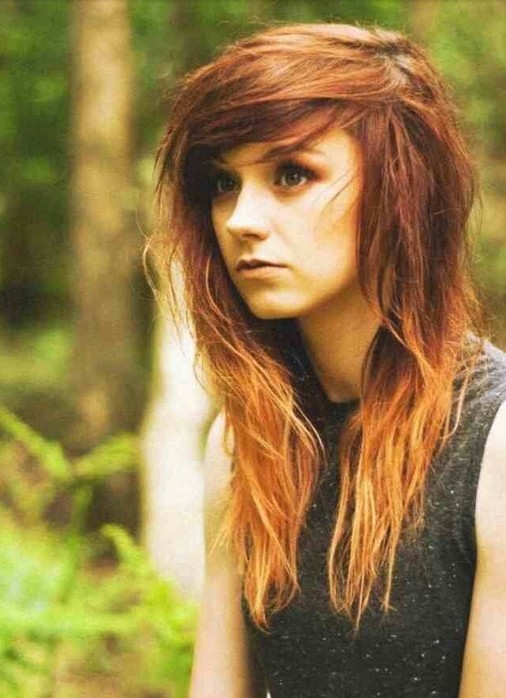 A deep side part will help to create an edgy look from the medium hair. Part your hair to one side and place layers of different lengths near the neck.
French Fishtail Braid Hairstyle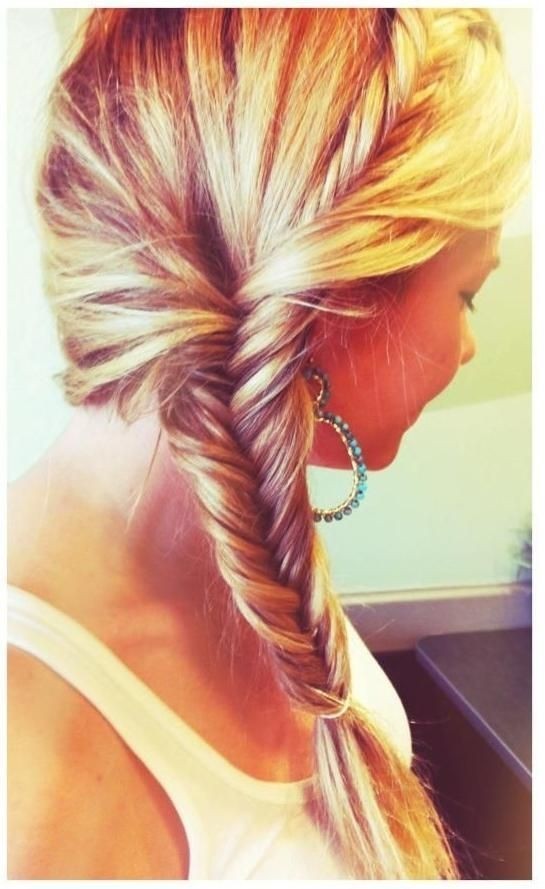 The romantic braided hairstyles are not only belonging to long hair any more. They can also work on mid-length hair. This messy fishtail braid will look fresh and youthful for women of all ages.
Half Up Braided Headband for Mid-length Hair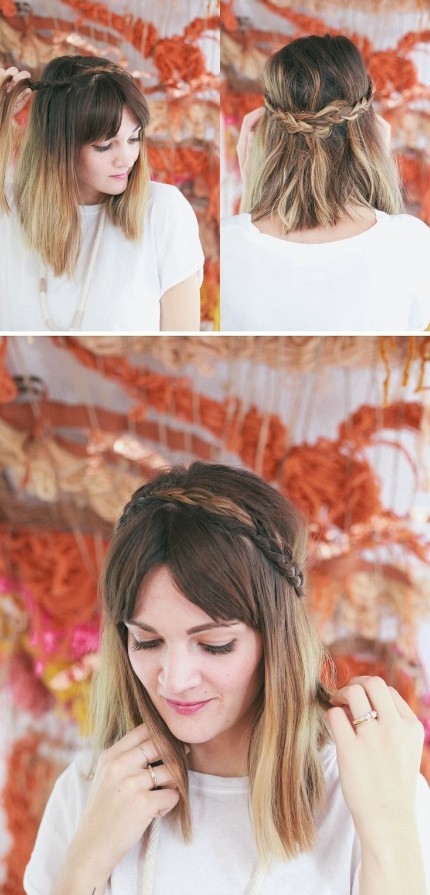 Here's another way to get a half-up hairstyle by making a braided headband around your head. The hottest ombre color is being able to add another definition to this pretty hairstyle.
Highlighted Medium Wavy Hair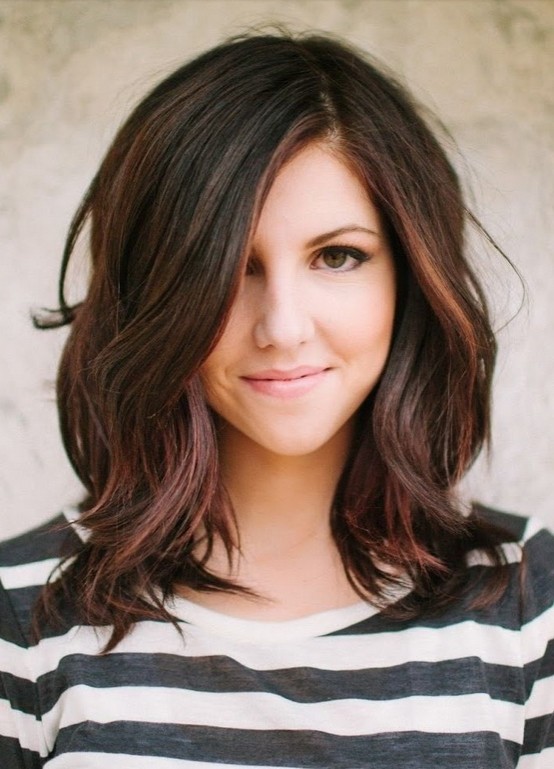 The wavy bob haircut will be an ideal option for those girls with thin hair. It can create enough volume and textures for your medium hair look.
Long Angled Bob for Medium Length Hair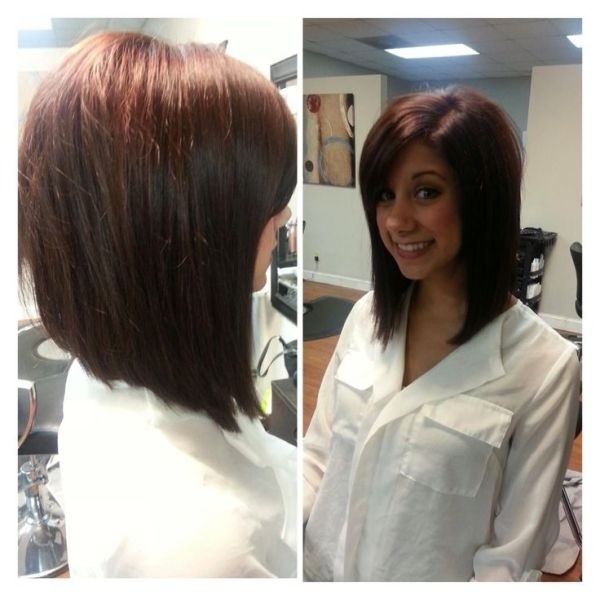 It will be a great idea to incorporate the stylish long side bangs into your mid-length bob haircut. This is a most effective way to make an overall softening look for a square face shape.
Messy Medium Straight Hairstyle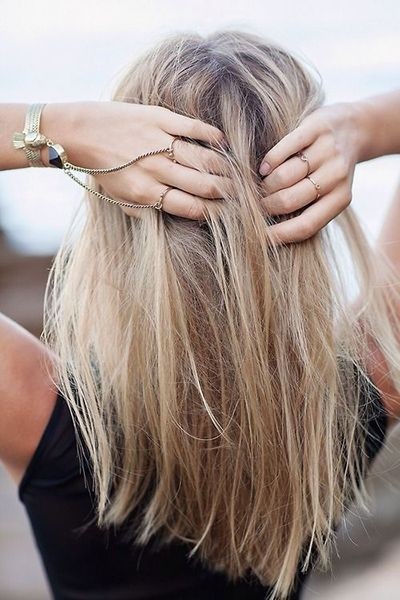 The medium hair will still look fabulous even in a tousled shape. To make your hairstyle look cooler and trendier, you may need to apply some hairspray during the blowout.
Messy Ponytail for Medium Hair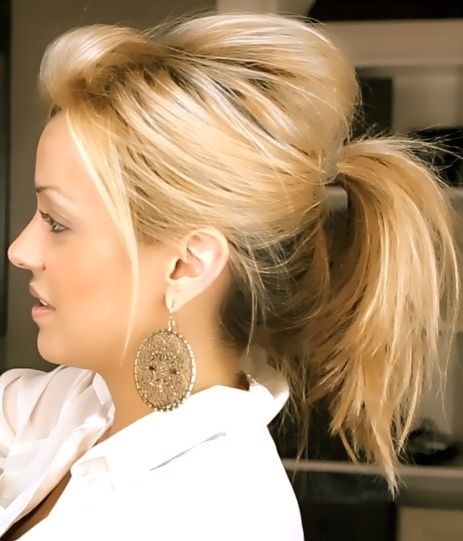 It is a trendy way to make a high ponytail with medium hair. The wispy hairs in the air will create a stylish and natural-chic look for the wearers.
Messy Updo for Medium Hair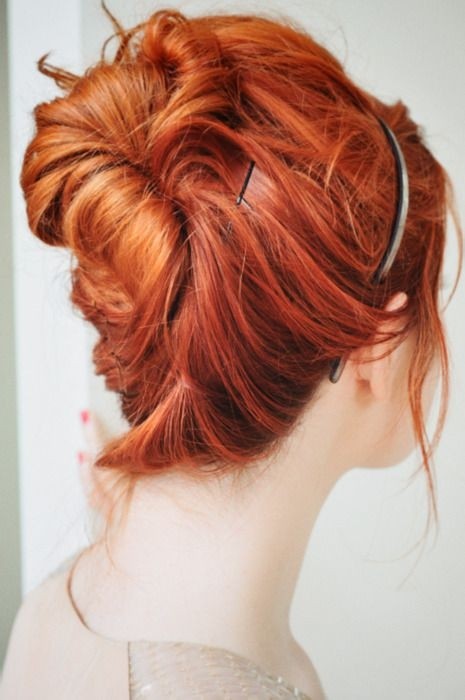 This messy bun hairstyle is very easy to make in the morning. Pull all your hair back into a round bun and fix the ends with bobby pins.
Mid-length Hairstyle for Red Ombre Hair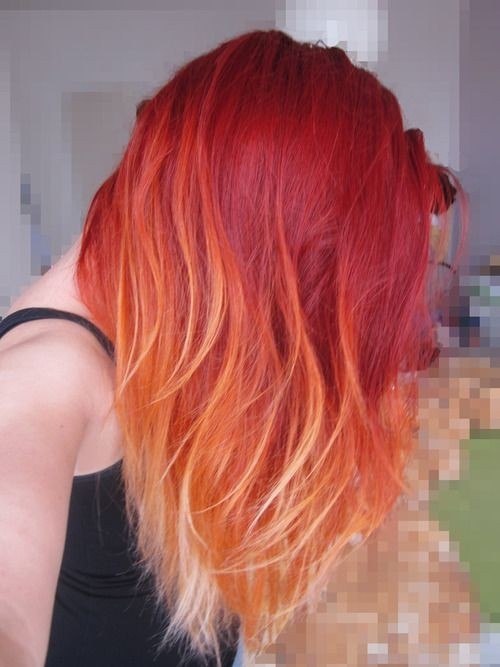 This is an amazing style for a mid-length hair which shows us how the hot red color changed gradually to the warm orange along the length. It is an ideal hairstyle for a relaxed holiday look.
Pink Colored Bob Haircut for Asain Girls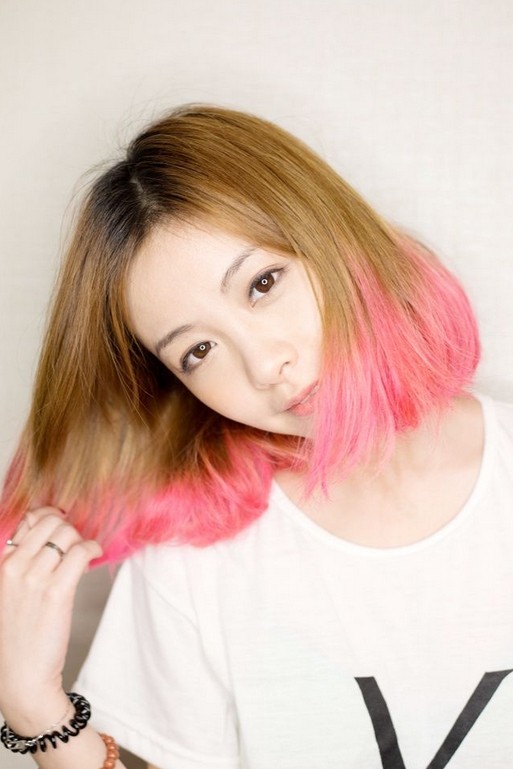 The cute bob haircut is always being one favorite for Asian girls. This time, it is featured with bright pink ends for a more creative and lovely style.
Sleek Straight Long Bob Haircut for Blond Hair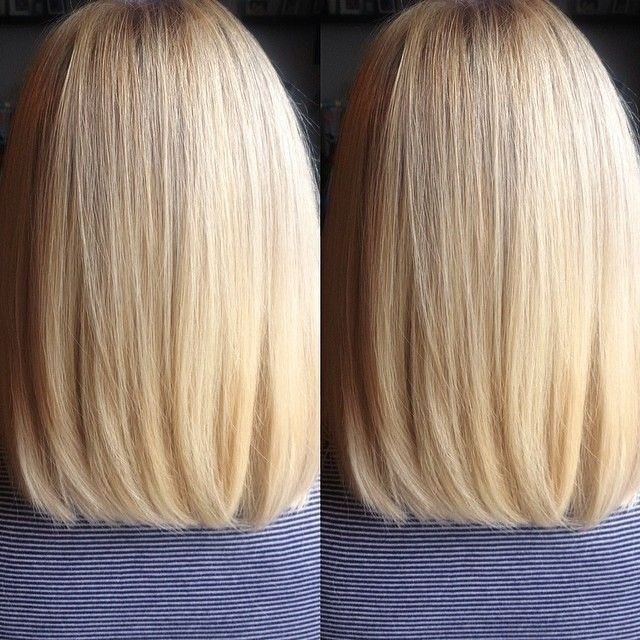 The blunt bob haircut works perfectly on sleek straight blond hair. To get a glamorous look of this hairstyle, you should first keep your hair healthy and luscious.
Straight Bob Hairstyle for Red Hair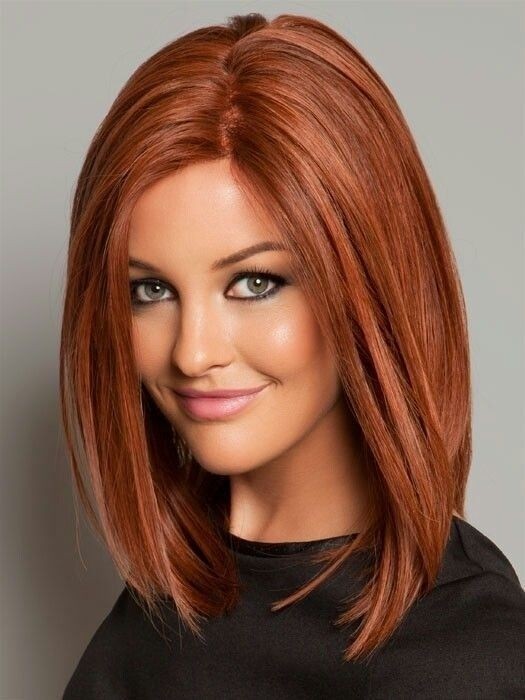 For girls who are having thick, coarse hair, you can choose the special razor cut to get rid of the thickness. It will create a fresh and flowing style for your medium hairstyle.
Straight Long Bob Haircut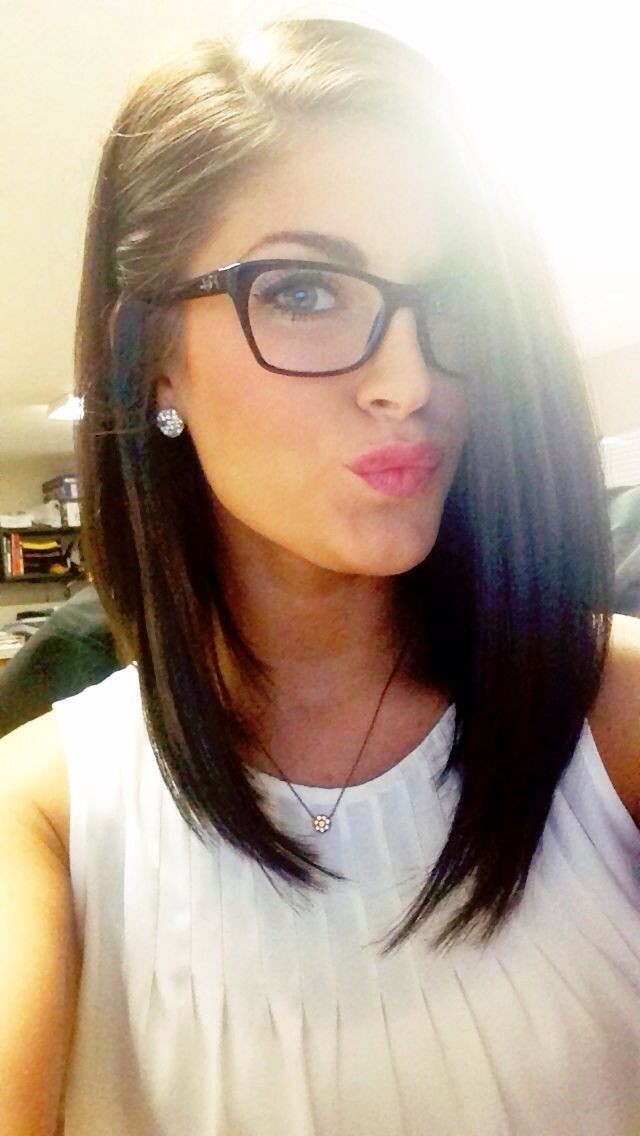 It is cool to have a long straight bob as our new hair look this season. You can tuck your shoulder-length hair behind the ears at one side for a clean and neat look.
Two-Strand Waterfall Braid for Mid-Length Hair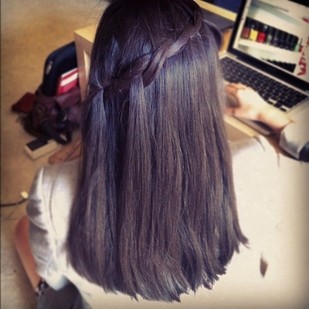 This is a quite different way to make a waterfall braid with only two strands. To avoid the dullness of you medium straight hair look, you can style it in a diagonal line.
Two-Tone Hairstyle for Medium Straight Hair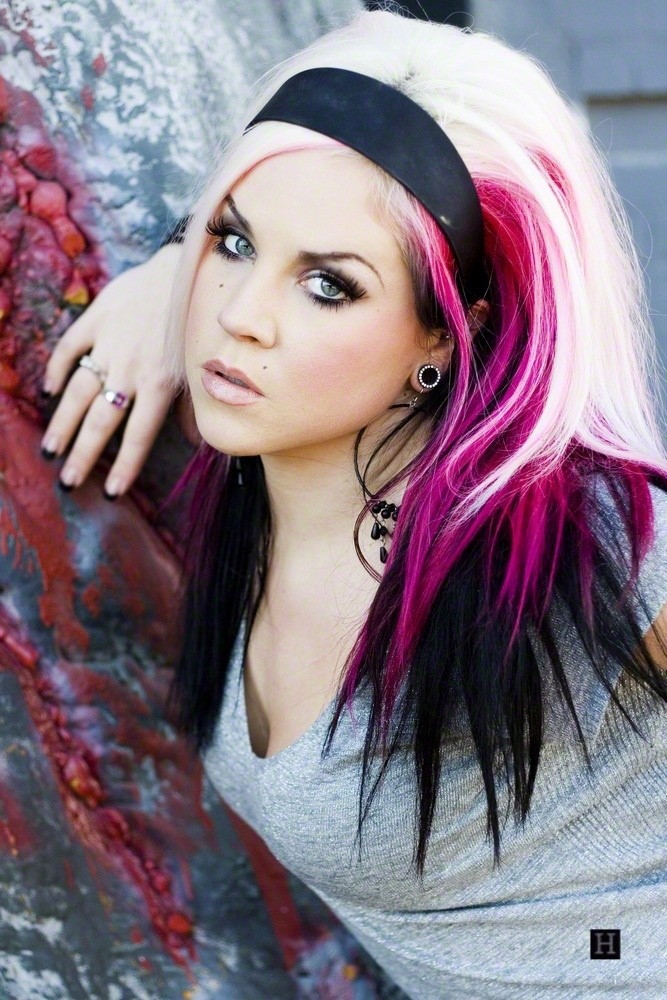 If you want to make an impressive style of your medium hair, this special two-tone hairstyle will be your best choice. It is featured with the light blond and deep purple colors.
Updo Hairstyle for Medium Red Hair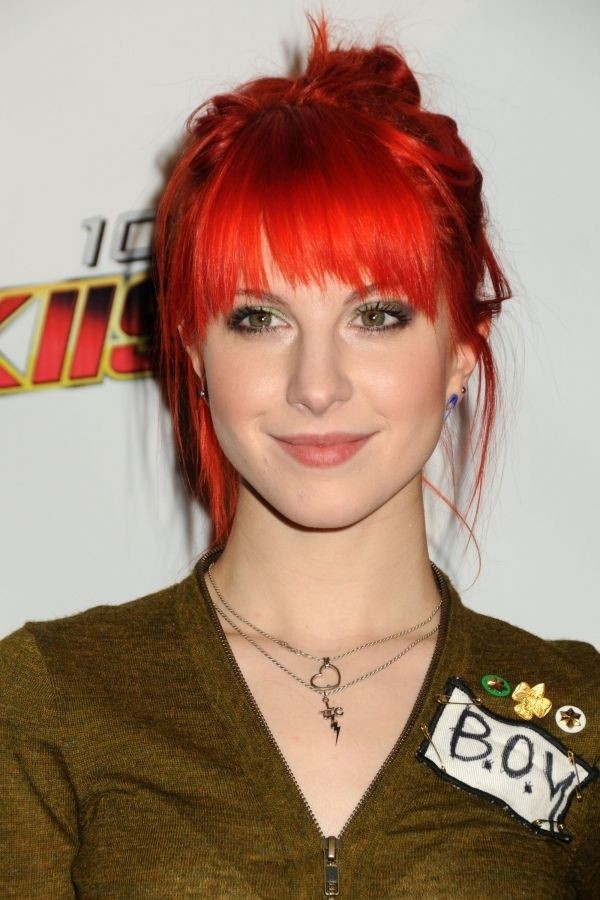 The attractive red color made this elegant updo hairstyle an absolutely eye catcher in any occasion. Her impeccable facial features are strongly highlighted by stylish blunt bangs.
You can find more (medium hairstyles) on prettydesigns.com