25 Valentines Day Quotes
When it comes Valentines Day, what gift will you prepare for him or her? The most simple gift but meaningful gift is a valentines day card. You can write down what you do not express face to face or you can make an ultra-beautiful card with adorable words.
Today we are going to offer you some lines for Valentines Day. These quotes are all about love, romance and concern. They offer you ideas to fill your Valentines Day card. You can choose a quote which can show your feeling exactly about him or her. Some of the quotes may be taken from famous books; others may be said by some celebrities.
Just stay with us and find more quotes about love. Hope you enjoy.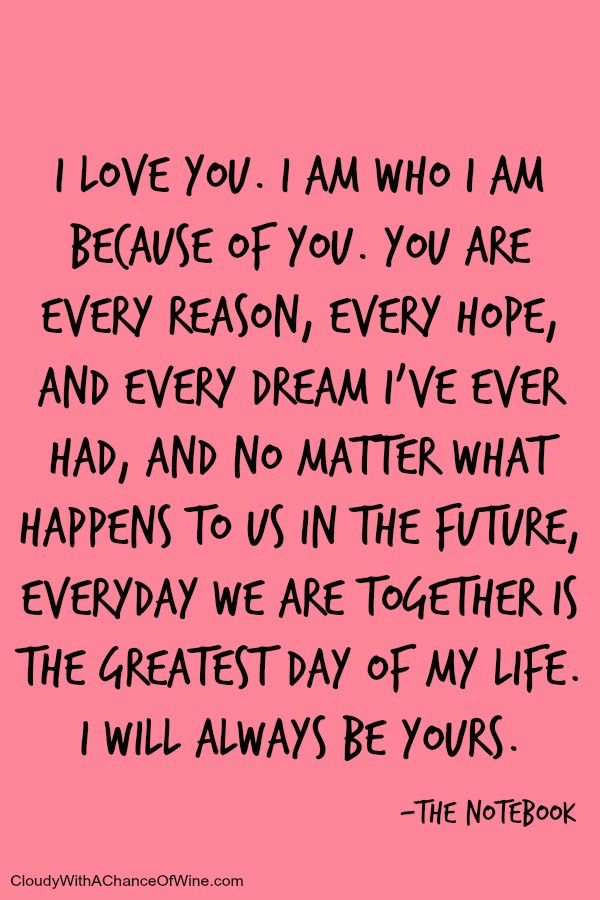 I love you. I am who I am because of you. You are every reason, every hope, and every dream I've ever had, and no matter what happens to us in the future, everyday we are together is the greatest day of my life. I will always be yours.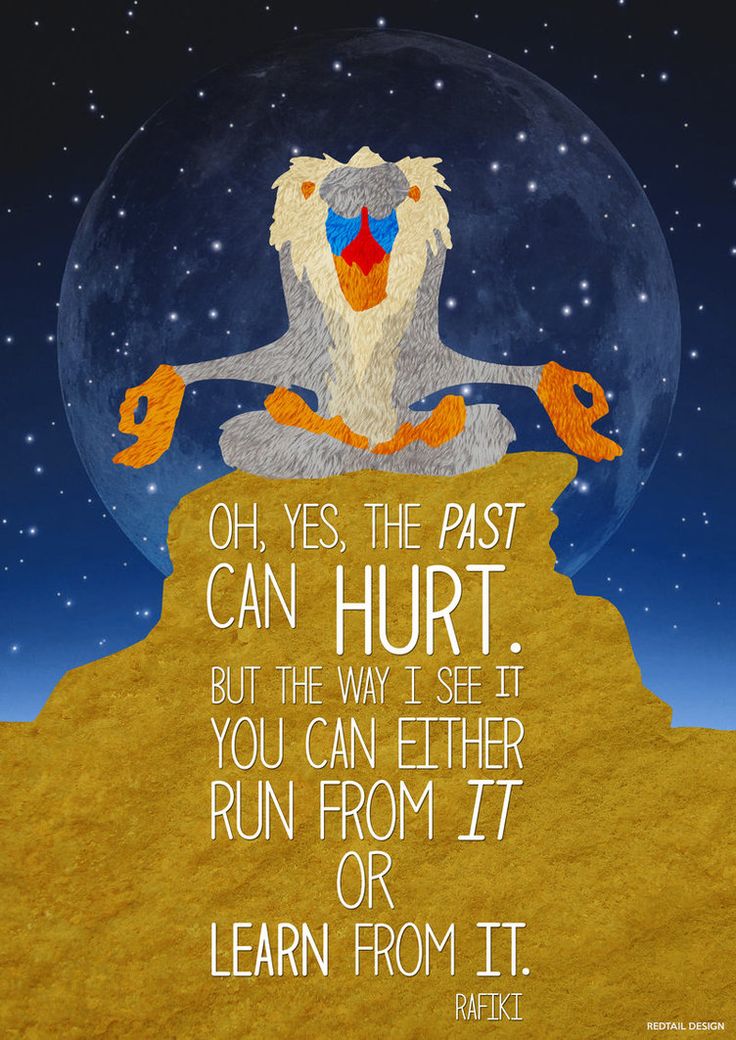 Oh,yes, the past can hurt. But the way I see it you can either run from it or learn from it.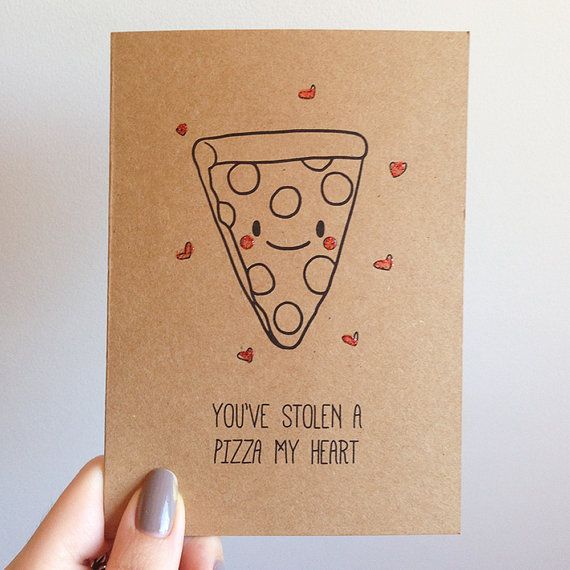 You've stolen a pizza my heart.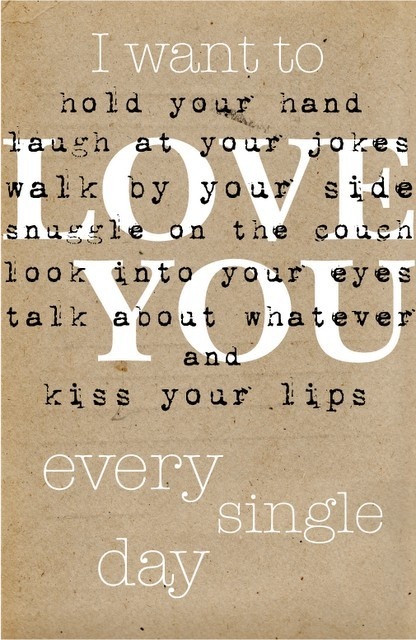 I want to hold your hand laugh at your jokes walk by your side snuggle on the couch, look into your eyes talk about whatever and kiss your lips. Love you every single day.
Love is not about how much you say I love you but how much you prove that it's true.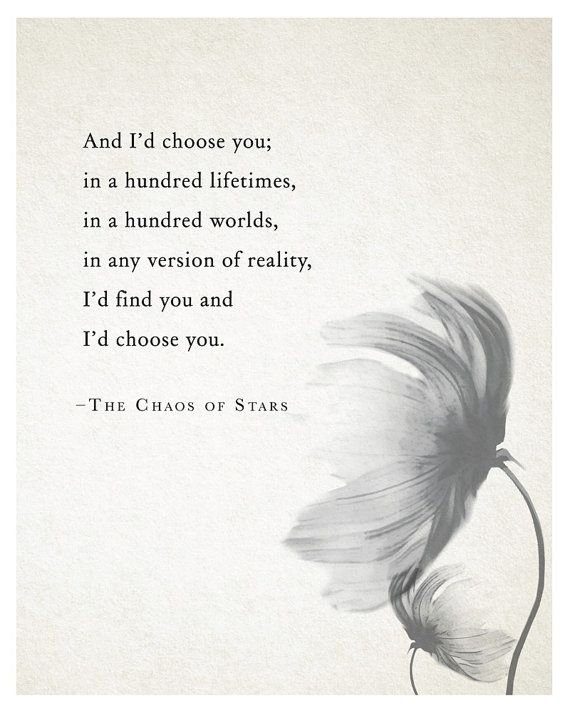 And I'd choose you;
In a hundred lifetimes,
In a hundred worlds,
In any version of reality,
I'd find you and I'd choose you.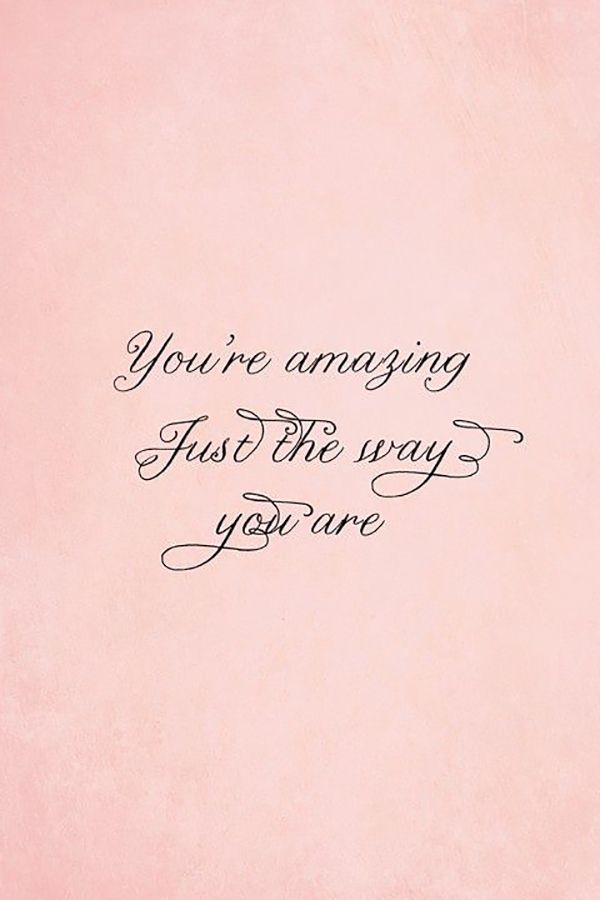 You're amazing just the way you are.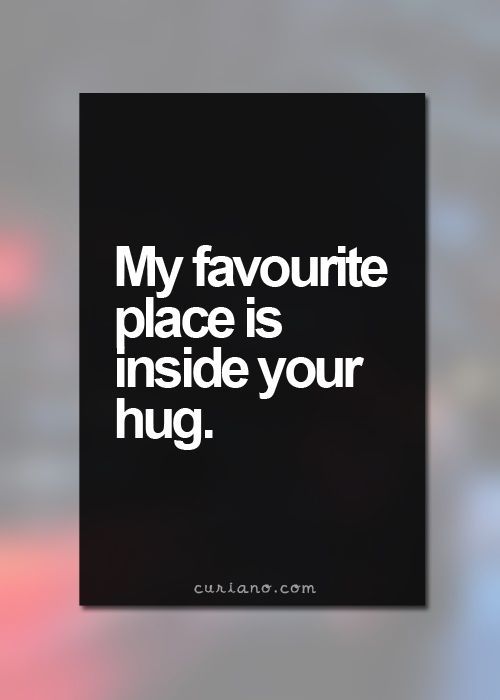 My favorite place is inside your hug.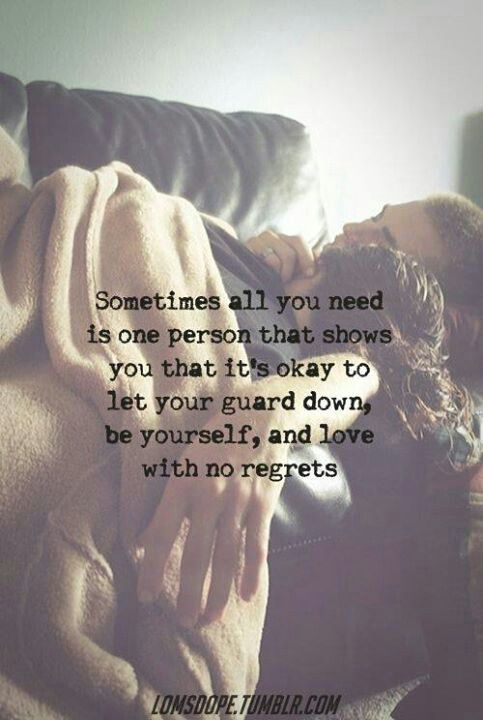 Sometimes all you need is one person that shows you that it's okay to let your guard down, be yourself, and love with no regrets.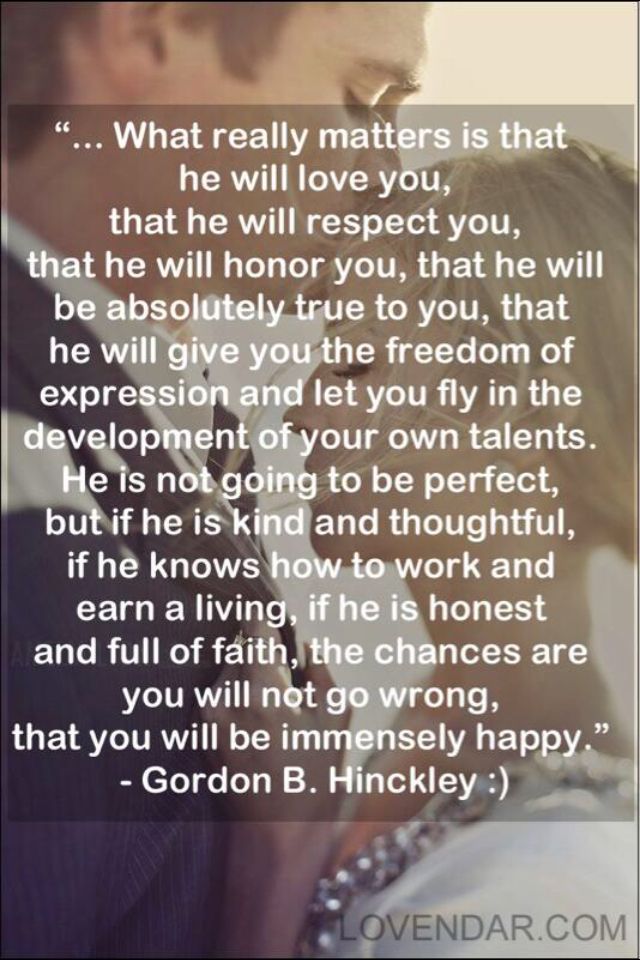 What really matters is that he will love you, that he will respect you, that he will honor you, that he will be absolutely true to you, that he will give you the freedom of expression and let you fly in the development of your own talents. He is not going to be perfect, but if he is kind and thoughtful, if he knows how to work and earn a living, if he is honest and full of faith, the chances are you will not go wrong, that you will be immensely happy.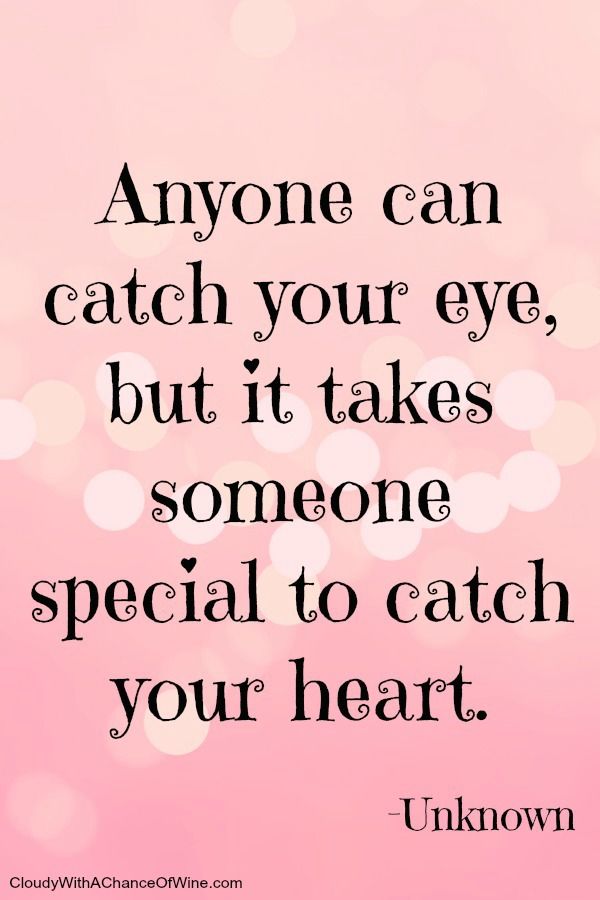 Anyone can catch your eye, but it takes someone special to catch your heart.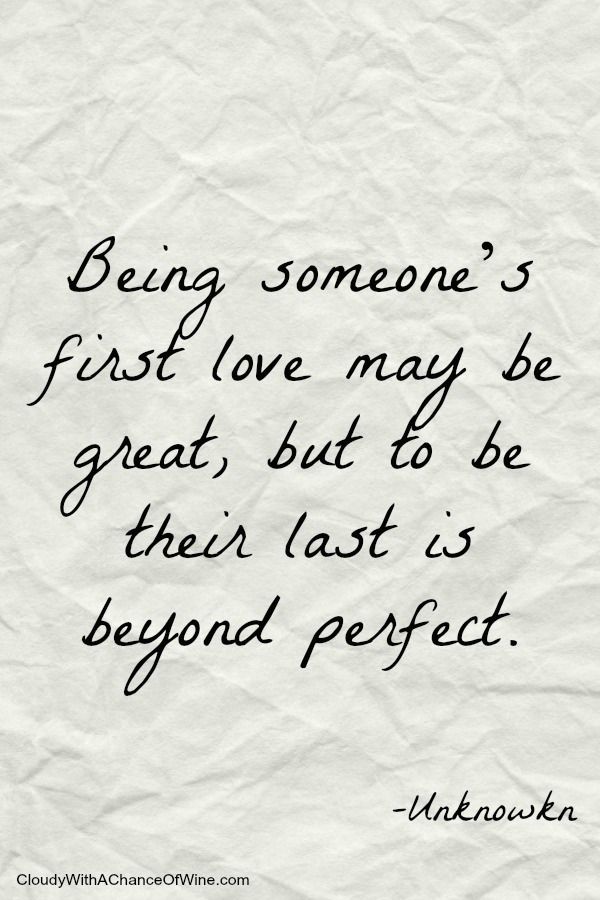 Being someone's first love may be great, but to be their last is beyond perfect.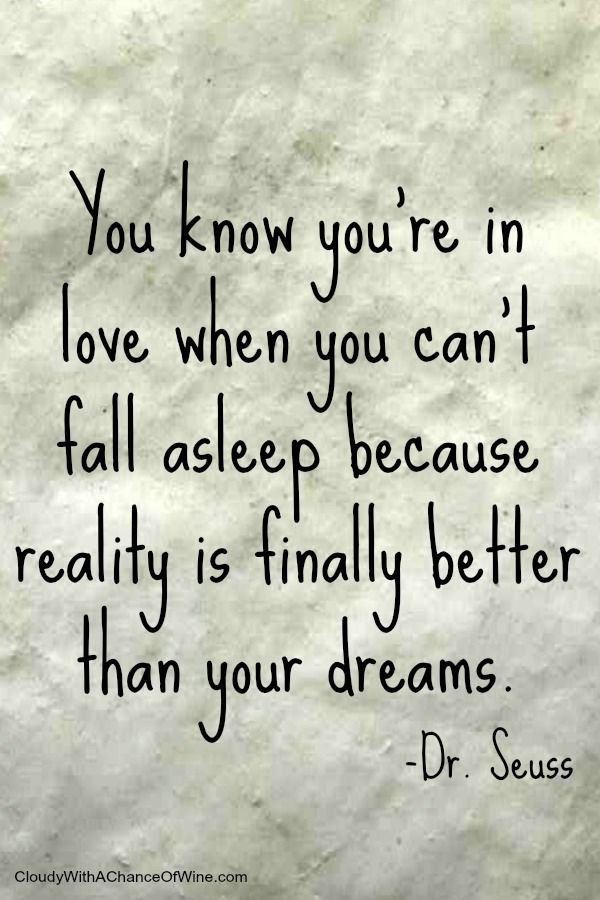 You know you're in love when you can't fall asleep because reality is finally better than your dreams.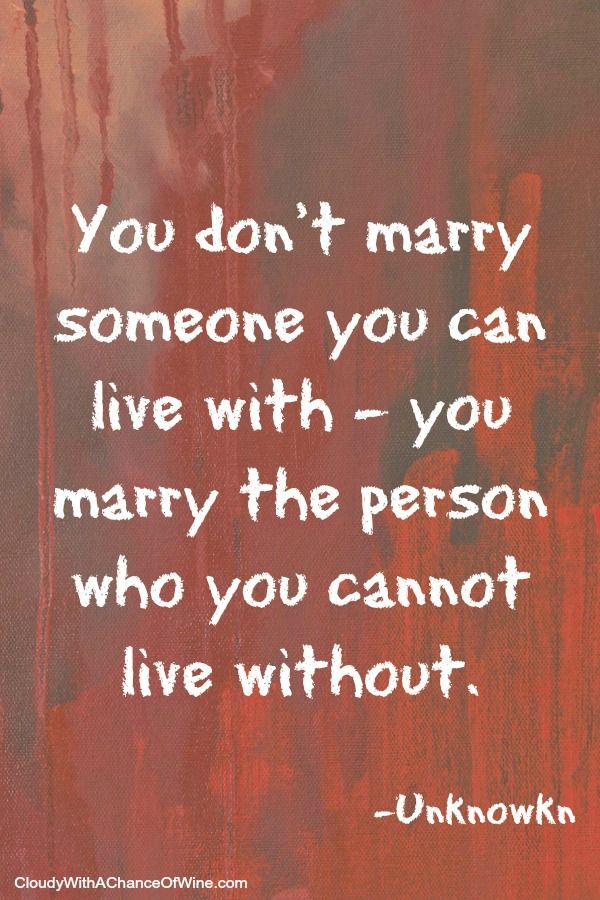 You don't marry someone you can live with-you marry the person who you cannot live without.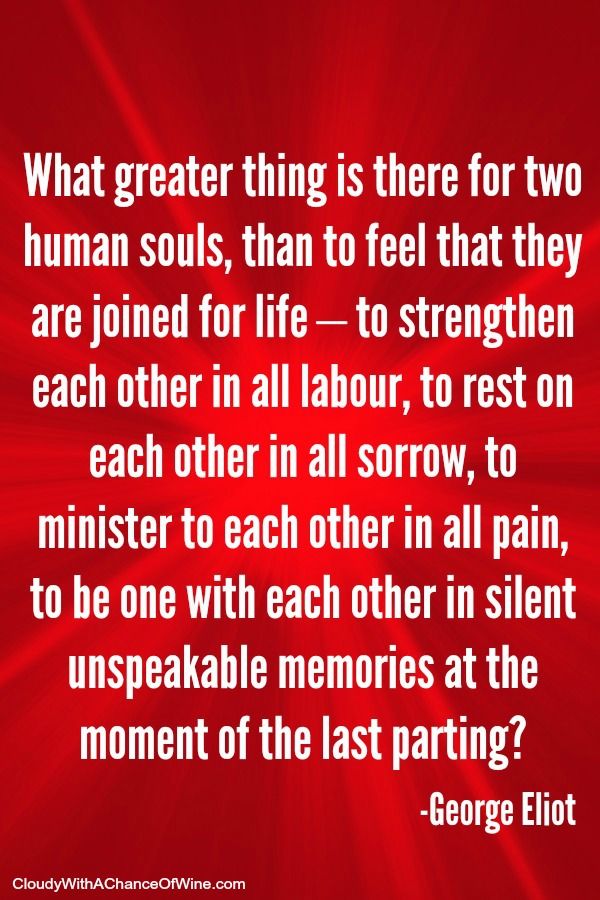 What greater thing is there for two human souls, than to feel that they are joined for life-to strengthen each other in all labour, to rest on each other in all sorrow, to minister to each other in all pain, to be one with each other in silent unspeakable memories at the moment of the last parting?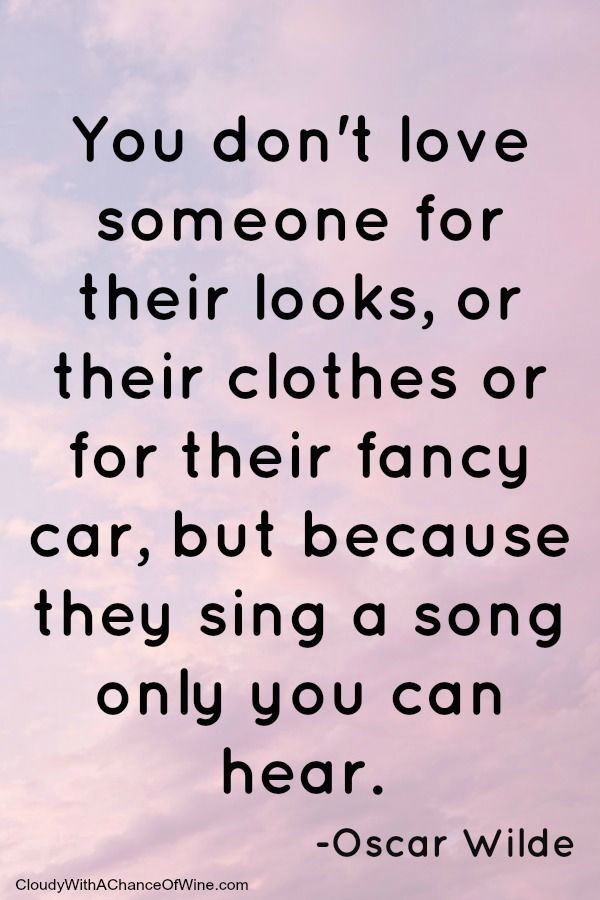 You don't love someone for their looks, or their clothes or for their fancy car, but because they sing a song only you can hear.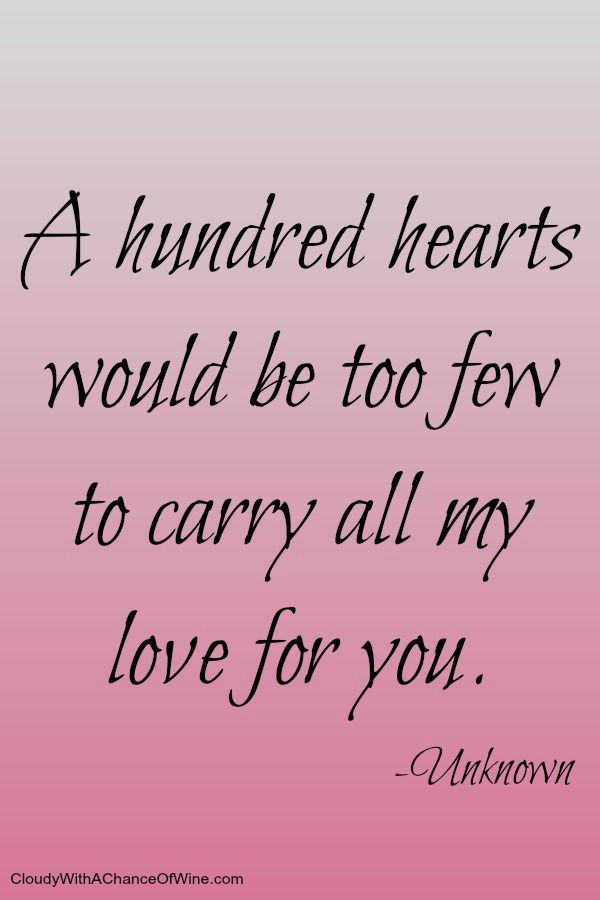 A hundred hearts would be too few to carry all my love for you.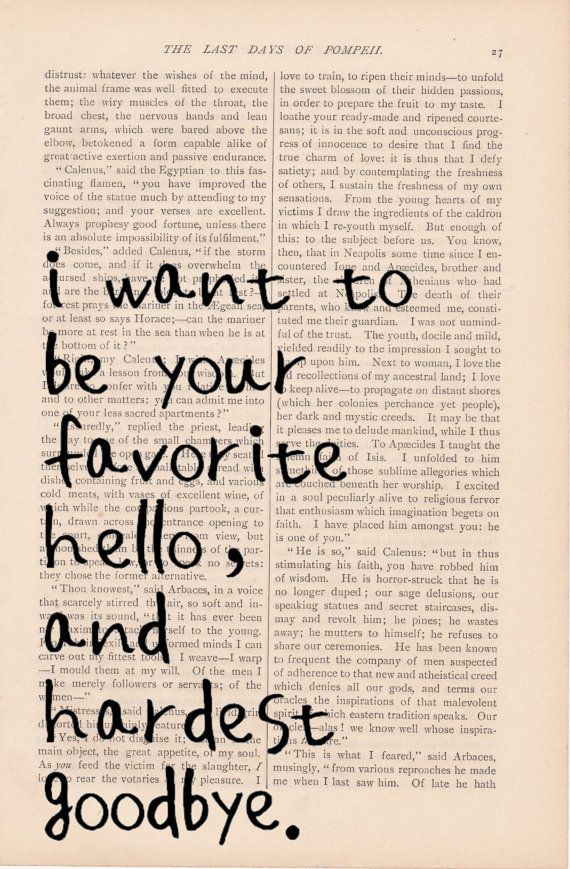 I want to be your favorite hello, and hardest goodbye.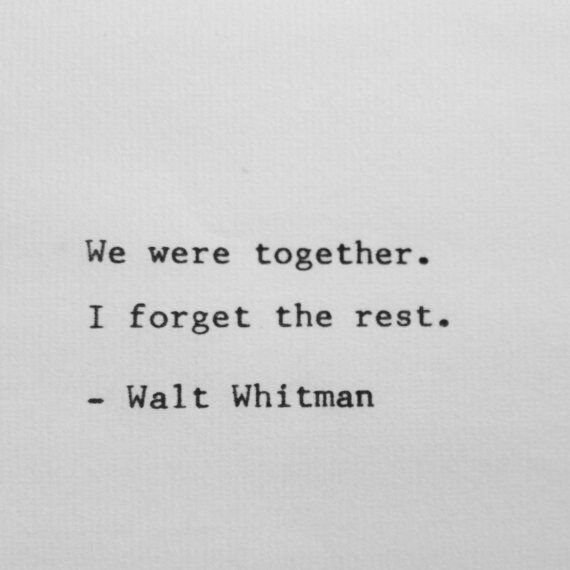 We were together.
I forget the rest.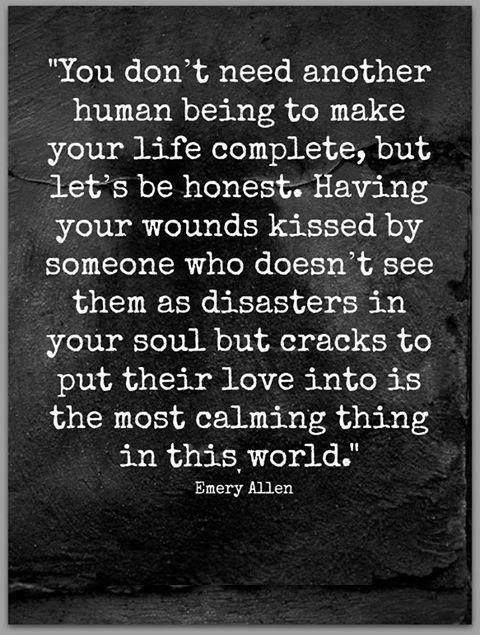 You don't need another human being to make your life complete, but let's be honest. Having your wounds kissed by someone who doesn't see them as disasters in your soul but cracks to put their love into is the most calming thing in this world.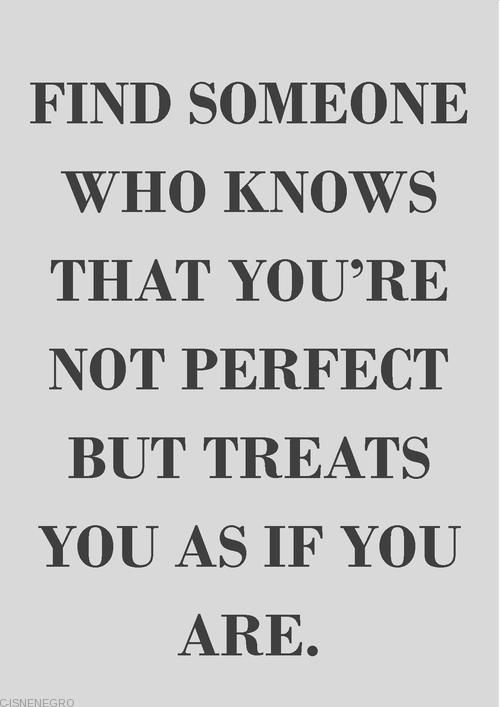 Find someone who knows that you're not perfect but treats you as if you are.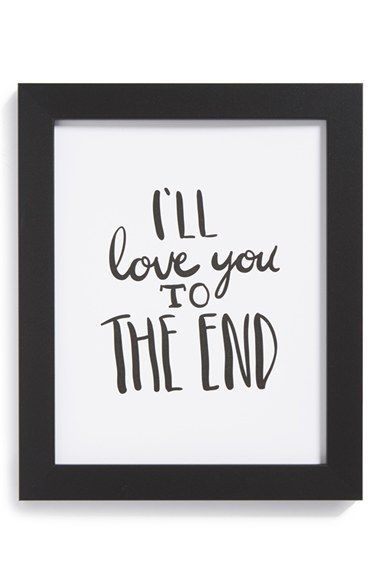 I'll love you to the end.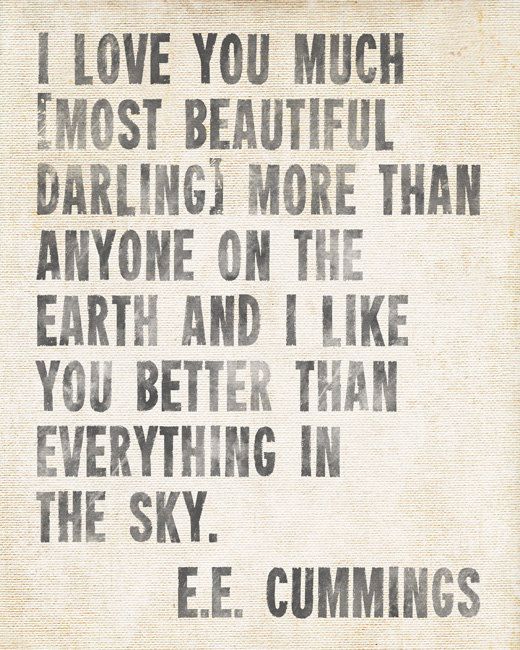 I love you much (most beautiful darling) more than anyone on the earth and I like you better than everything in the sky.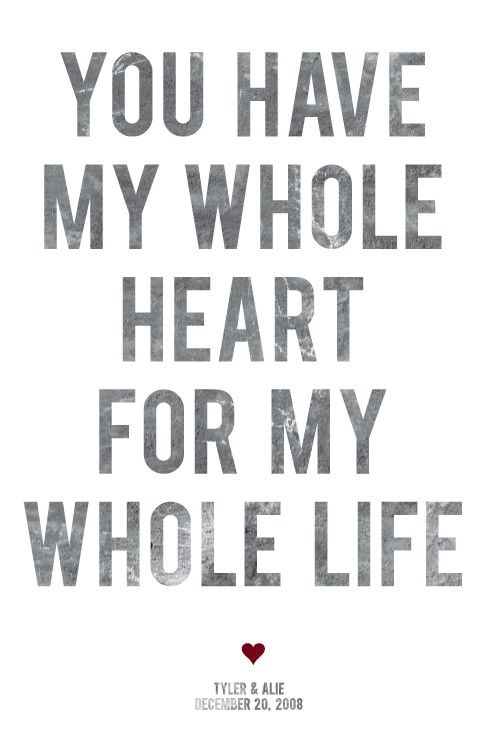 You have my whole heart for my whole life.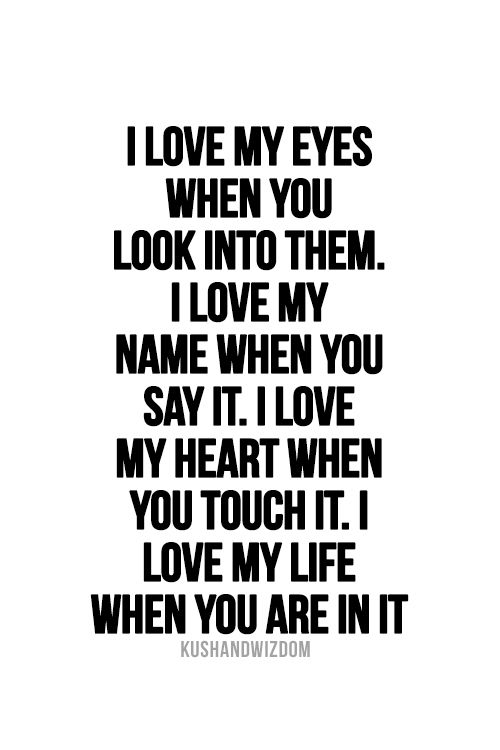 I love my eyes when you look into them. I love my name when you say it. I love my heart when you touch it. I love my life when you are in it.