26 Best Cherry Tattoo Designs
A Cherry blossom is a kind of beautiful flower that blossoms in spring so people always connect it with new beginnings. They fade and wither quite quickly so people always connect it with suffering and death.
Cherry Blossoms Tattoo Meaning
People always associate Cherry blossom tattoos with many meanings in different cultures. In the Japanese culture, cherry blossoms represent beauty, wisdom and the fragility and transitory of life. In western culture, cherries represent feminine charm and sexuality. In Chinese art, people often regard it as love and passion, strength and power.
Girls Cherry Tattoos Designs: Cherry blossom tattoos on side of body /Source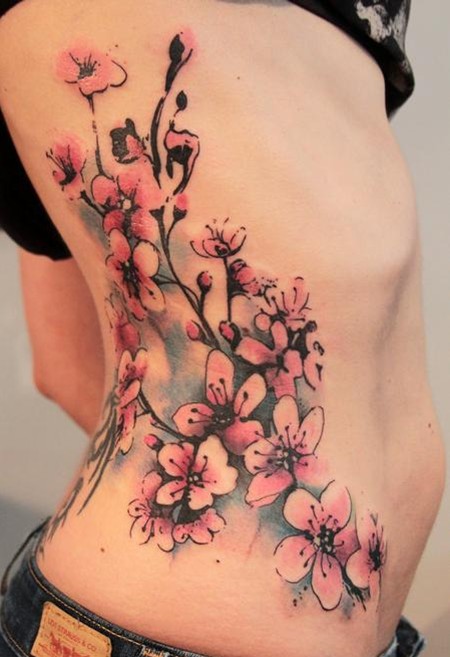 You can choose to ink one stunning Japanese cherry blossom to celebrate your new life after illness on your back or leg. Besides, you can create it on forearm, ribs, or foot. You can opt for cherry blossom tattoo with a popping array of bold red color and delicate, paper-like leaves. If you desire a fuller or bigger cherry blossom, you can add branches to gain real cascading effect.
You can choose a single cherry blossom with different shades of pink at the smaller place, such as foot or hand. You can create a collection of cherry blossoms at your ribs of back. For more stunning and awesome effect, you can pair the gorgeous cherry blossom tattoo with fantastical-inspired subjects, such as birds, insects, and other elements.
Cherry Tattoos Designs: Cherry blossom tattoos on back /Source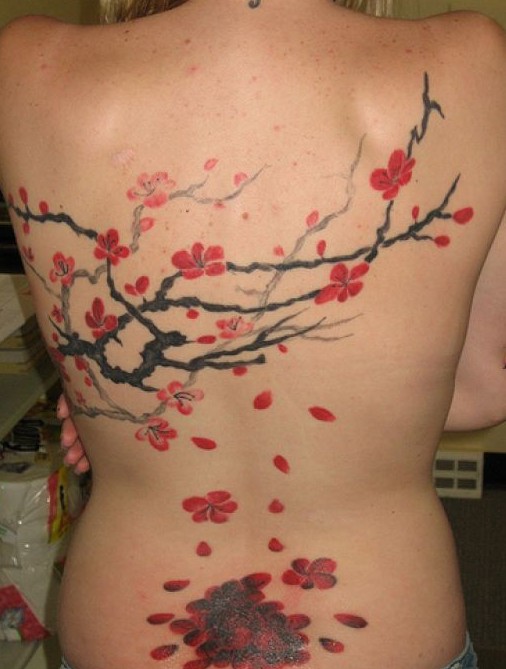 Cherry Tattoos Designs: Cherry blossom flower tattoo on shoulder for girl /Source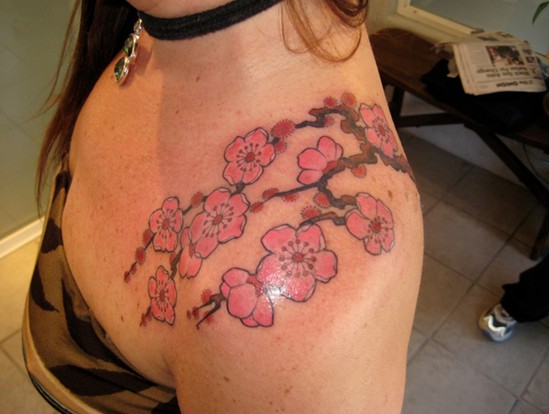 Foot Tattoos Designs for Girls: Cherry blossom flower tattoo pictures /Source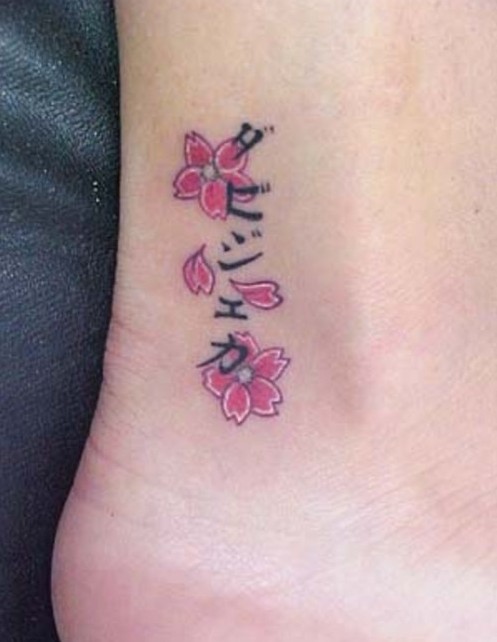 Foot Tattoos Designs for Women: Cherry Blossoms Sakura Tree Blossom Tattoo On Foot /Source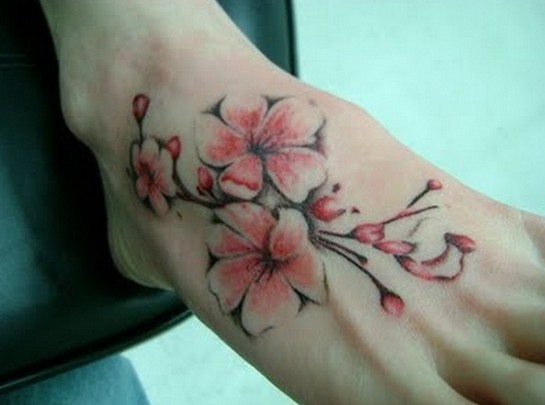 Awesome japanese cherry blossom tattoos /Source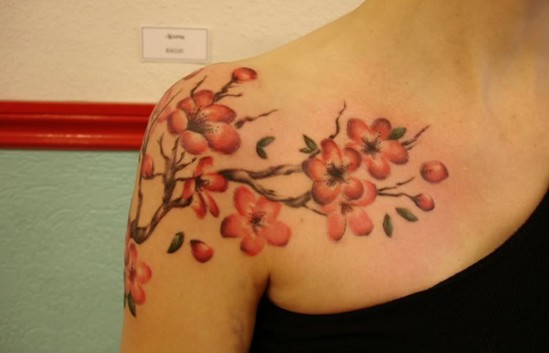 Cherry blossom tattoo on back design /Source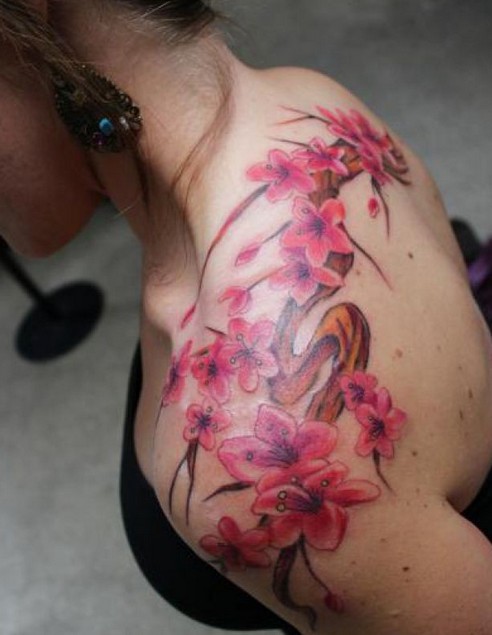 Cherry Tattoos Designs: Foot flower tattoo ideas for women /Source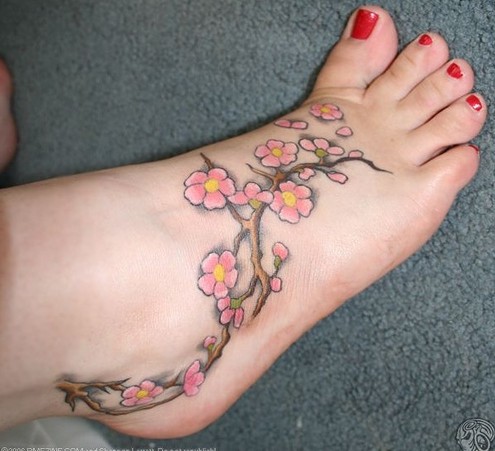 Cherry Tattoos: Flower Tattoos Design for Women /Source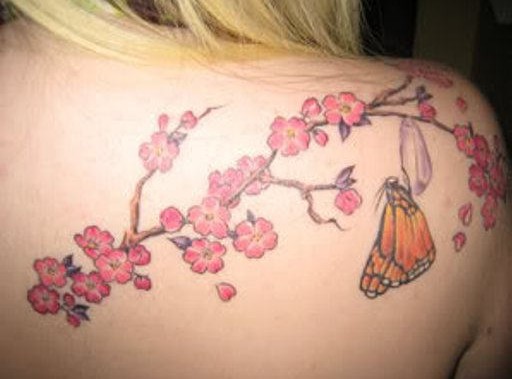 Cherry Tattoos Designs: Japanese cherry blossom tattoo on wrist /Source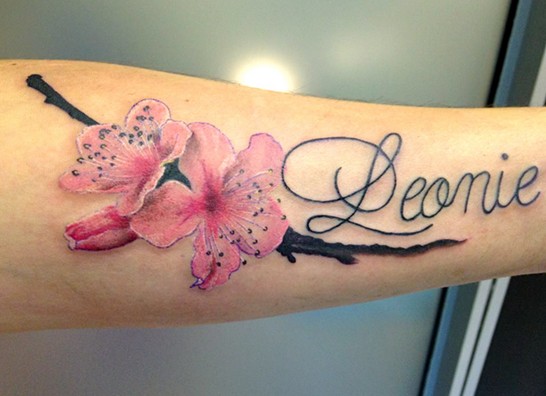 Cherry Tattoos Designs: Japanese cherry blossom on foot /Source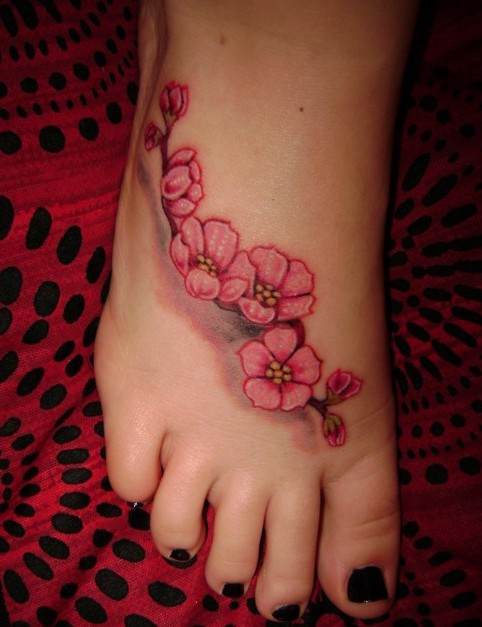 Japanese cherry blossom tattoo from pinterest /Source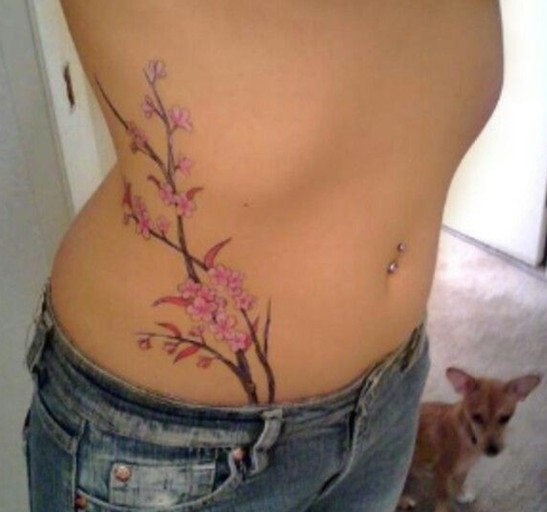 Cherry Tattoos Designs: Cherry blossom tree tattoo on back /Source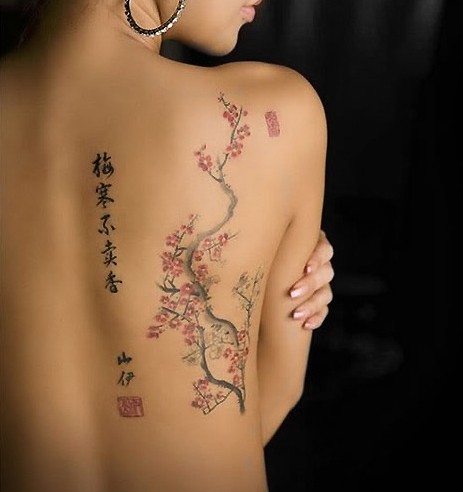 Cherry Tattoos Designs /Source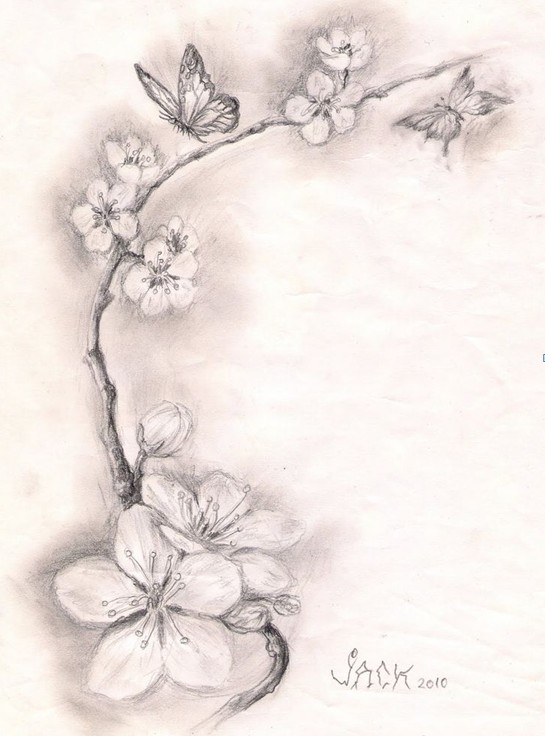 Pictures of cherry blossoms tattoo designs /Source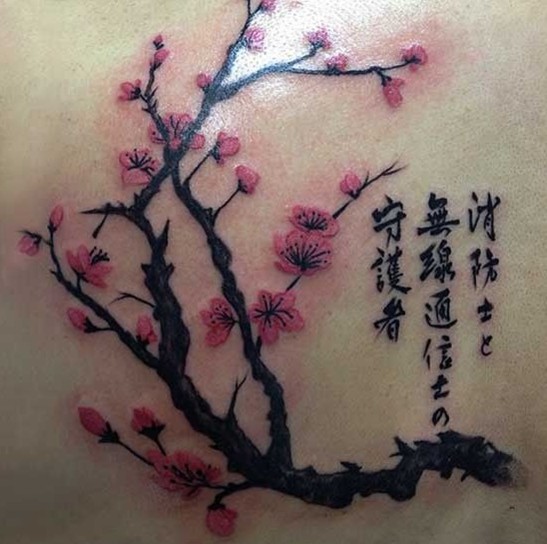 Flower Tattoos Designs for Girls: Cherry blossoms tattoo upper back /Source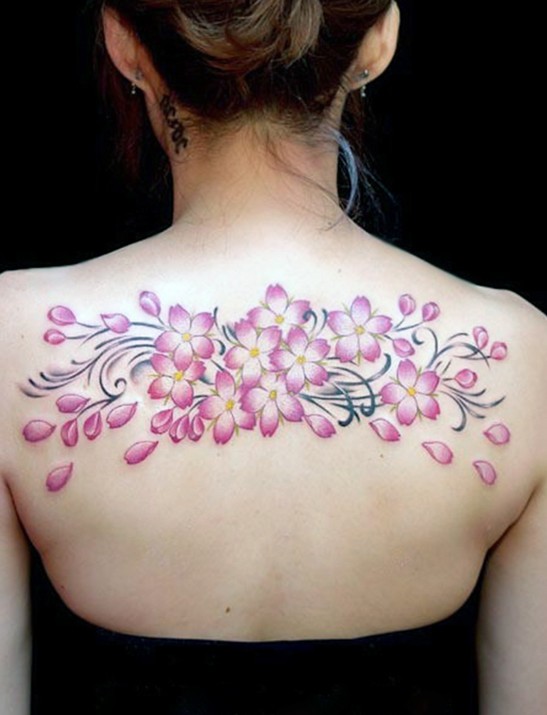 Pelvis Cherry Blossom Tattoo Designs /Source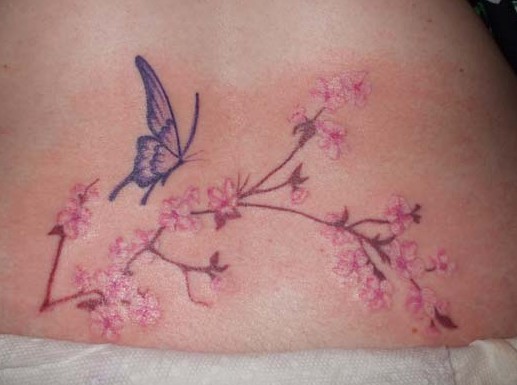 Tattoos Designs: Cherry blossom tree tattoo on shoulder /Source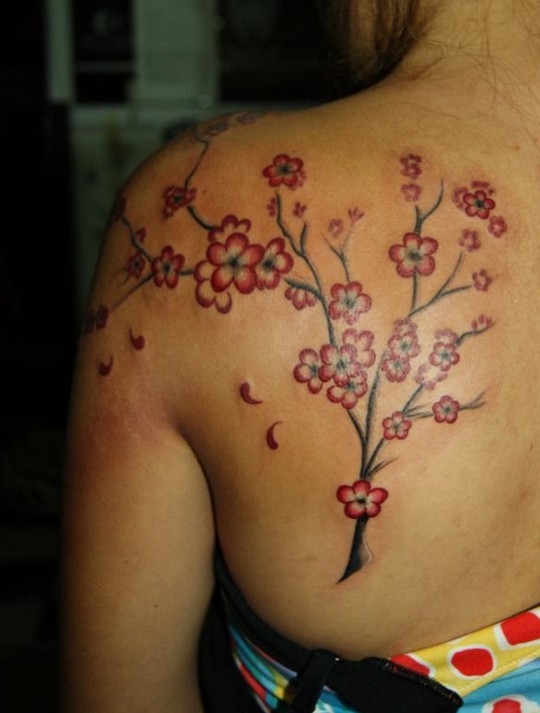 Tattoos Designs: Awesome cherry blossom tattoos on foot /Source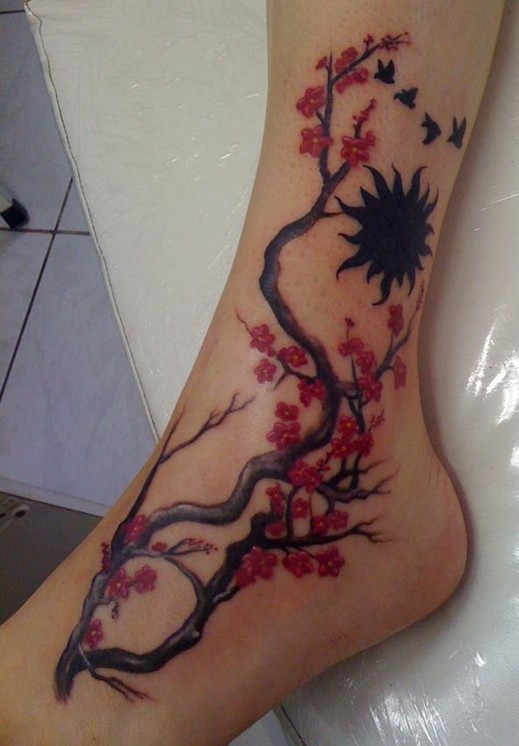 Cherry Tattoos Designs: Cherry blossom tattoo on ribs /Source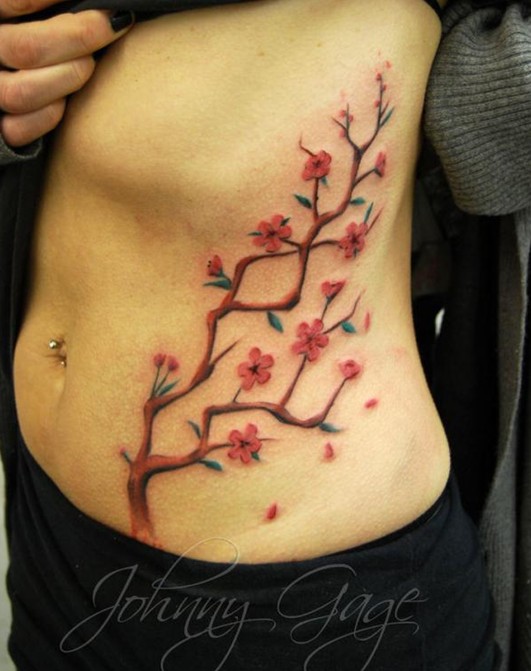 Cute Cherry Tattoos Designs: Cherry blossom tattoo on shoulder for girl /Source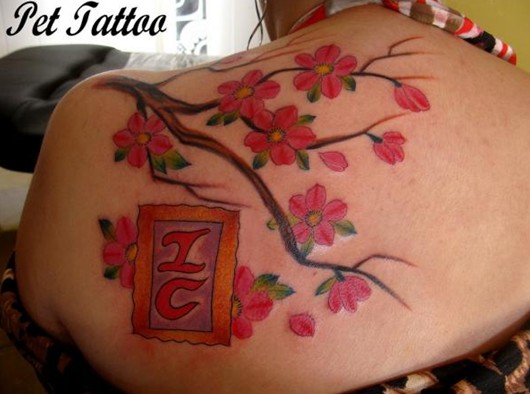 Cherry Tattoos Designs: Little cherry blossom tattoo on shoulder /Source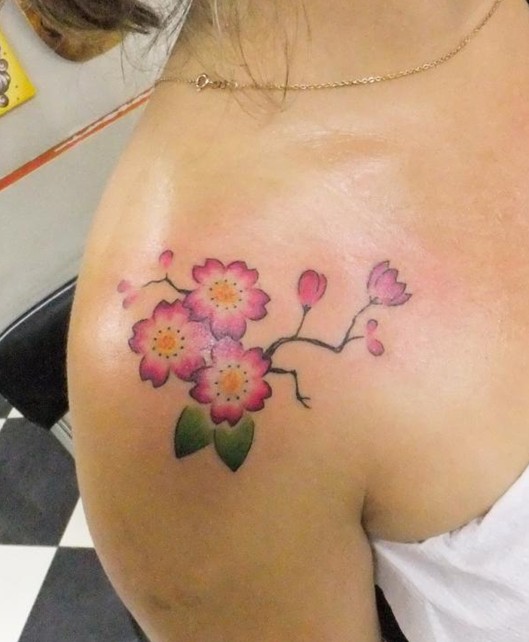 Cherry Tattoos Designs: Cherry blossom and bird tattoo /Source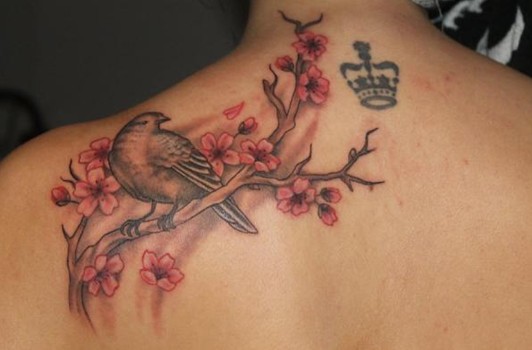 Cherry Tattoos Designs: Pretty blossom tattoo on the arm /Source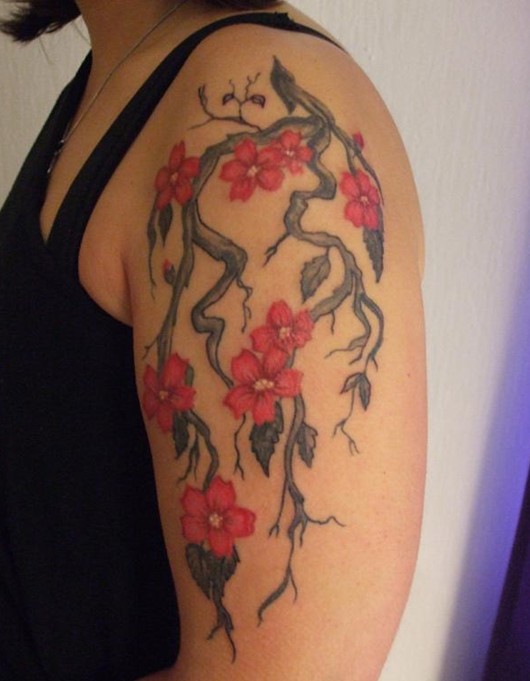 Back tattoos for women cherry blossom /Source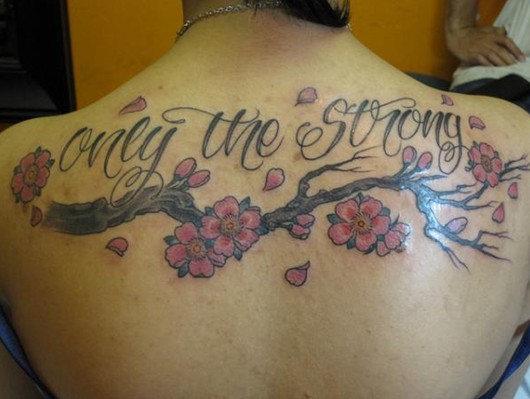 Tattoos Designs for Women: Cherry blossoms tattoo on back /Source