30 Beautiful Tattoos for Girls 2024: Meaningful Tattoo Designs for Women
There are countless tattoo designs that can be meaningful for women, as the significance of a tattoo often depends on the individual's personal experiences, beliefs, and values. Here are some popular and meaningful tattoo designs for women:
1. Quotes and Phrases
Tattoos of meaningful quotes or phrases can serve as a constant reminder of one's values, beliefs, and life experiences. The quote or phrase can be written in any language, font, or style that the individual prefers. Examples of popular quotes for tattoos include:
"Be the change you wish to see in the world" – Mahatma Gandhi
"Love yourself first" – Unknown
"Life is a beautiful struggle" – Talib Kweli
2. Symbols of Strength
Women are often associated with strength and resilience, and tattoos of symbols such as lions, wolves, or eagles can represent these qualities. These animals are known for their courage, power, and ability to overcome challenges. Other symbols of strength that women may choose for tattoos include anchors, arrows, or trees.
3. Nature-Inspired Tattoos
Nature has always been a source of inspiration and wonder, and many women choose to incorporate elements of nature into their tattoos. Flowers, trees, animals, and other natural elements can represent growth, beauty, and the interconnectedness of all things. Some popular choices for nature-inspired tattoos include:
Lotus flower: Symbolizes purity, enlightenment, and spiritual awakening
Tree of life: Represents the interconnectedness of all living things and the cycles of life and death
Butterfly: Symbolizes transformation, change, and beauty
4. Spiritual and Religious Symbols
Tattoos of spiritual or religious symbols can represent one's faith, beliefs, or spirituality. These tattoos can be a way to honor a specific religion or belief system, or they can represent a personal connection to a higher power. Some popular choices for spiritual or religious tattoos include:
Cross: Represents Christianity and the sacrifice of Jesus Christ
Om: Represents Hinduism and is considered the sound of the universe
Mandala: Represents Buddhism and is a symbol of the universe and the interconnectedness of all things
5. Personal or Family Symbols
Tattoos of personal or family symbols can be a way to honor and remember loved ones or to express a personal connection to a specific symbol or object. These tattoos can be very meaningful and can include:
Names: The name of a loved one can be tattooed as a way to honor them and keep them close
Birthdates: A birthdate can be tattooed to represent a significant moment in one's life or to honor a loved one's birthday
Symbols: A symbol or object that holds personal significance can be tattooed as a way to express oneself and show off one's personality
6. Feminine Symbols
Tattoos of feminine symbols can represent femininity, grace, and freedom. These tattoos can be very beautiful and can include:
Flowers: Tattoos of flowers can represent beauty, love, and femininity
Hearts: Tattoos of hearts can represent love, compassion, and emotional connection
Feathers: Tattoos of feathers can represent freedom, spirituality, and the ability to soar above life's challenges
Ultimately, the meaning of a tattoo is subjective and personal to the individual who wears it. A tattoo can represent a specific moment in time, a personal belief, a loved one, or a personal connection to a symbol or object. When choosing a tattoo, it's important to take the time to consider what is meaningful to you and what you want the tattoo to represent.
Inspirational Tattoo Designs for women – Lotus tattoo on the back
Lotus unalome with kids names vertically down spine continue with the flow
Emotional memorial tattoos – Tattoo Designs For Women!
Awesome henna tattoos on the foot
Lotus Flower Finger Tattoo
Dainty Dog Paw Finger Tattoo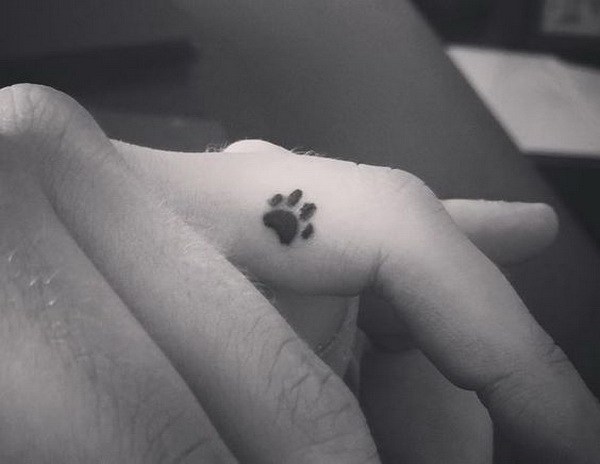 Small Moon Finger Tattoo Design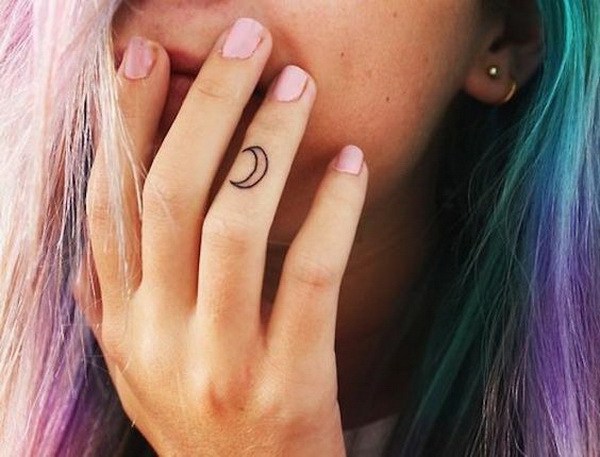 And here are more tiny tattoos for women, click here to view more small tattoos for girls.
Crown Tattoo On One Finger
Rose Tattoo On The Inside Of Your Finger
Dandelion Tattoo Behind Ear
Lotus Flower Tattoo Design
Shoulder Mandala Tattoo Design
Wing Tattoo Design
Watercolor Tattoo Design
Small Cross Tattoo Design
Simple Female Tattoo Design
Ink Tattoo Design
Arrow Tattoo Design
Sexy Thigh Tattoo Desigh
Elephant Tattoo Design
Latest Elephant Tattoo Design for Girls
Simple Female Wrist Tattoo Design
Watercolor Sleeve Tattoo Design
One Word Tattoo Design
Cool Thigh Tattoo Design
Small Cross Tattoo Design
Cool Thigh Tattoo Design
Beautiful Flower Tattoo Design
Cute Anchor Tattoo Design
Anchor Tattoo Design
Keys Dove Tattoo Design
Palm Tree Tattoo Design
Shoulder Tattoo Design
You can find more tattoos for girls on prettydesigns.com