Stunning Braided Hairstyles
Braided hairstyles always look so fantastic that no girl can resist its temptation to follow this stylish trend. From the refreshing waterfall braids to elegant braided updos, we just love them all. Today, let's check the latest braided hairstyle trend for women in 2014.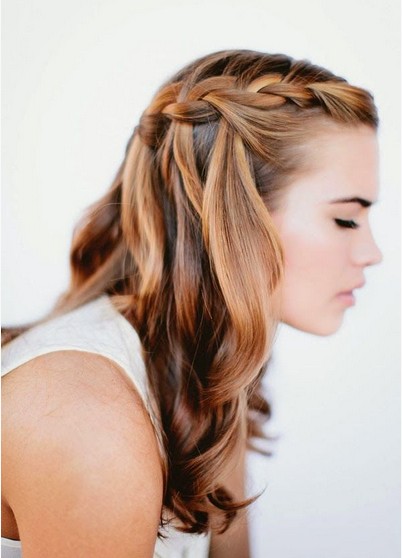 First, it's the sweet waterfall braided hairstyle. It flatters young teenager girls most for its fresh look. All those twisted strands created a super fantastic texture for this hair and the hottest ombre technique enhanced this effect to its perfection for this young sweet girl. Moreover, her delicate features and smooth forehead shows more impeccable with this braided ombre hairstyle.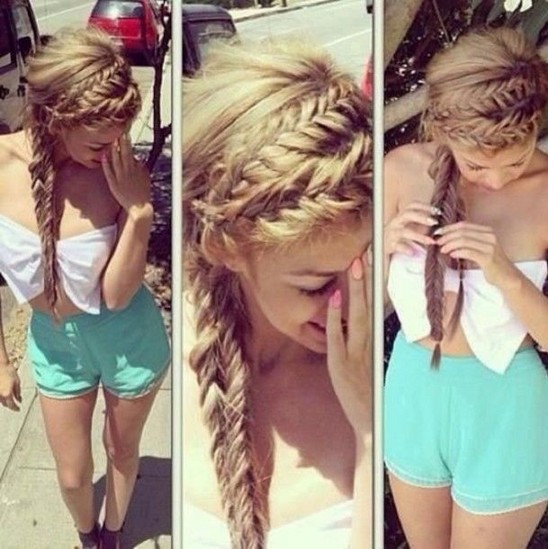 This delicate braided hairstyle is made up of two tiny braids over her head and a fishbone braided side ponytail. They look so fabulous with her light blond hair color. These two tiny braids are shaped into a face-framing crown along her head. They helped to keep the hair out of face at the same time. Then they are joined with the rest of hair into a stylish fishbone braided side ponytail.
Finally, this exquisite braided hairstyle gave an absolutely fresh and young look to this teenager girl and it flattered with her cool summer outfit too.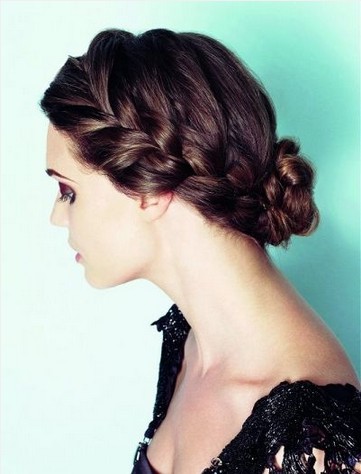 This is a typical classic Dutch braided hairstyle. We can tell that almost all her brunette hair is styled into this glamorous Dutch braid. She braided her side front hair first and joined them into an adorable bun at the nape of neck. The overall effect looks so amazing for its swift yet elegant shape. It will be more flattering for a formal affair when paired with a stunning evening gown.