Charming Long Blond Hairstyles
Blond hairstyles always look so charming with their seductive features. Do you want to go blond this season? There're so many choices from the plain platinum to the dark ash blond for your special demands. Besides, you can also use this gold color to make a highlight for your modest brunette hair.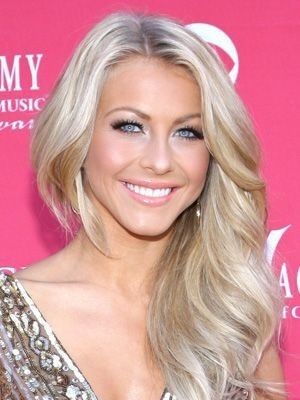 This long wavy blond hairstyle looks absolutely charming with its extra-large half-spirals. Julian Hough turned into a charmer immediately with this stunning hair. The wavy hair fall naturally over her one delicate shoulder that is just being able to emphasize her smooth neck at the same time. Its slightly tousled style created a voluminous and flattering shape for Julian Hough.
At last, the dark ash blond hair color made an understated effect for the overall hairstyle. Besides, it went along well with the deep-V neckline evening dress too.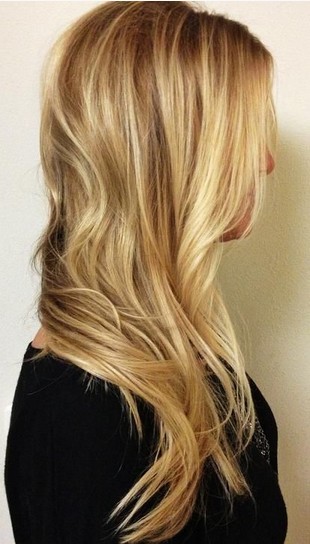 Still comes with the long blond wavy hair. And it also proved that the blond hairstyles are really gorgeous especially placed over one shoulder. What's different is that the magical ombre shades added a more seductive sense to the final look.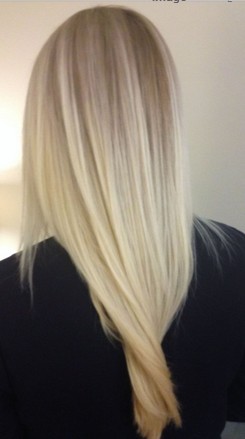 This is a sleek straight platinum blond hairstyle with dark roots for women this season. It will make an absolutely stunning look for the wearers. The well-groomed ends are finished in almost all the same length with only a few shorter layers at the front to add the texture and movement for an overall flowing look. They are also being able to make a lightweight effect for this sleek straight hairstyle.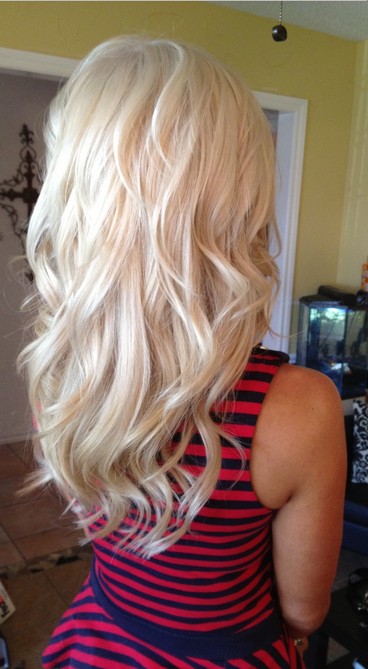 At last, it's a pretty curly wavy blond hairstyle for young teenager girls. the blond tresses are shaped with coquettish waves for a flirty touch. There're also some shorter layers at the crown to make a more flattering look. This hairstyle flatters sweet girls most for its fresh and cute sense.