3 Dreamy-like Mid-length Hairstyles
Mid-length hairstyles earned their popularity among girls for it versatility shape and style. Today, we'll give you some amazing pictures of the fabulous dreamy-like mid-length hairstyles. You can find your new hairstyle inspiration here.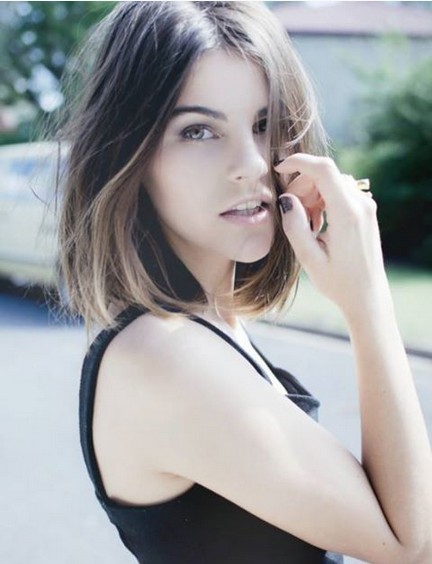 This is a typical kind of the Lob hairstyle. It looks absolutely with straight ombre hair. The overall hair is cut with almost the same length with only a few shorter layers at the bottom to add texture and movement for this beautiful hairstyle.
The modest center parting is a big bonus to this refreshing hairstyle too. It is being able to show off her smooth forehead and impeccable features. The long flowing tresses accentuated her sprking eyes perfectly and enhanced the very youthful flair for this amazing young lady at the same time.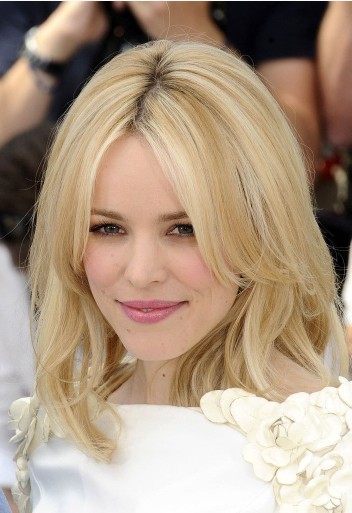 This adorable Bobby-like hairstyle looks so amazing on this pretty girl. The beige blond color flatters her pale skin tone perfectly. We can also tell that the magical blond shade is changing along her slightly waved tresses.
To create a flattering shape, the lower length hair is in a tousled messy look. At last, the long side bangs is styled into a face-framing shape, which creates an overall soft outline for her.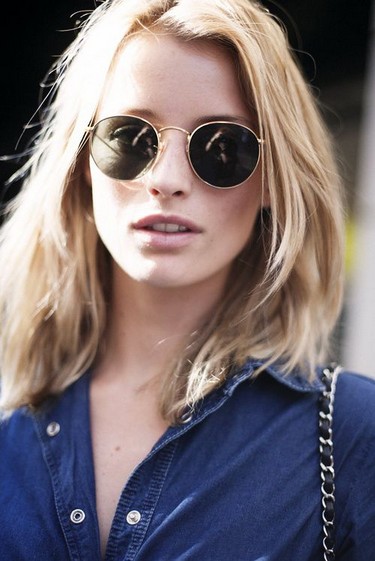 This is a flattering hairstyle for our daily look. The overall hairstyle makes a quite comfy look. The layers of shorter length redefined the mid-length hair with a modern-chic sense for the adding texture and movements. Finally, this young girl complements this casual hairstyle with a pair of cool aviator glasses.