Top 18 Camilla Belle Hairstyles
The dark-haired beauty, Camilla Belle, always appears to us with a fabulous look. Her hairstyles are seldom too complicated or over-flaring. However, no matter she is wearing long tresses or short locks, she is always so flawless. Now let's take a peek at Camille Belle's the most beautiful 18 haircuts, and see if there is your desired one.
Camilla Bella Hairstyles: Voguish Wavy Haircut
Camilla Belle looks so stylish with a back-teased wavy hairstyle in this picture. The fringe-free haircut showcases her smart face and the loose curls on the lengths add life and movement to the hairstyle. If you are going to a party, this haircut is really great for an adorable and stylish look.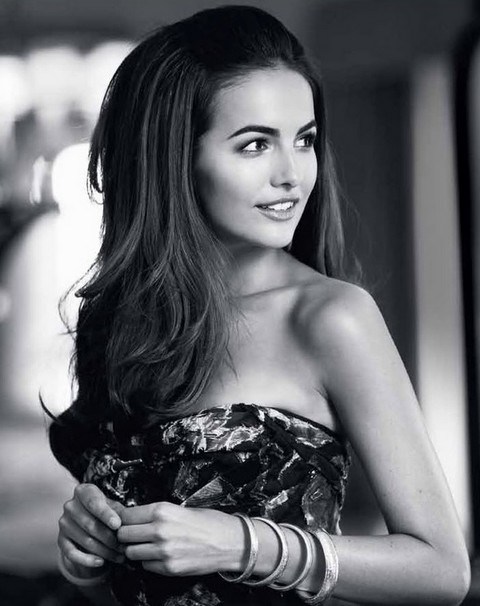 Camilla Bella Hairstyles: Super-chic Medium Haircut
How chic Camilla Bella is with this simple wavy haircut. The side-parted hair elongates the face visually so it's a good choice for the round face shape. When you rock this haircut you can get different types of look, either cool or sweet, when you go with different outfits.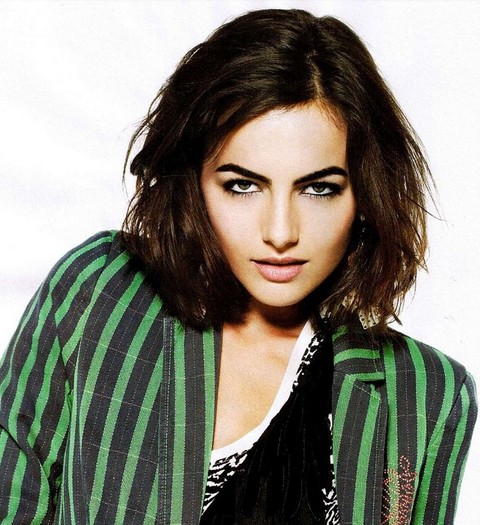 Camilla Bella Hairstyles: Stylish Wavy Haircut
Camilla Bella is really sassy with this romantic side-swept hairstyle. Most of the locks have been swept to one side and the ends are curled out cheerfully. Any face shape and any occasion are suited for this modern hairstyle.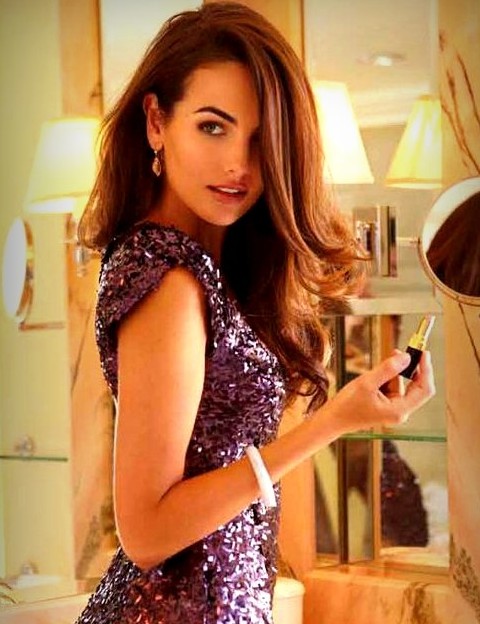 Camilla Bella Hairstyles: Stylish Center-parted Straight Hairstyle
This casual-chic hairstyle is fabulous and popular with younger women. The center-parting line makes the face look longer and the thick tresses on both sides of the face can cover the square corners on the face. So, this is absolutely a good haircut for square and round face shapes.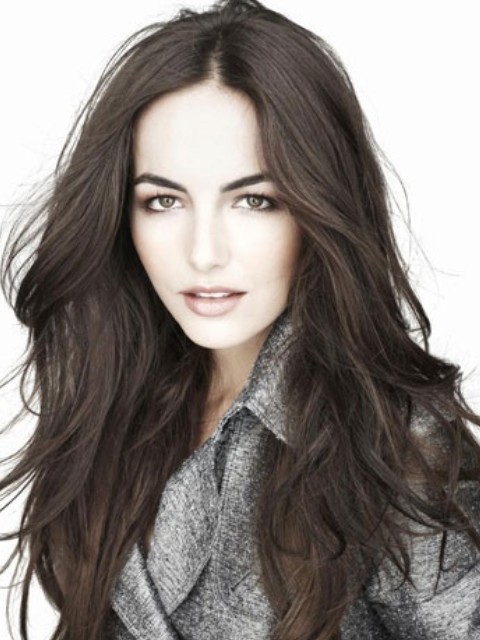 Camilla Bella Hairstyles: Side-parted Straight Haircut
Camilla Bella is really beautiful with this simple yet stylish haircut. She parts her brunette medium locks from the left side and then put them back over the ears. It is such a great hairstyle for a simple-chic everyday look.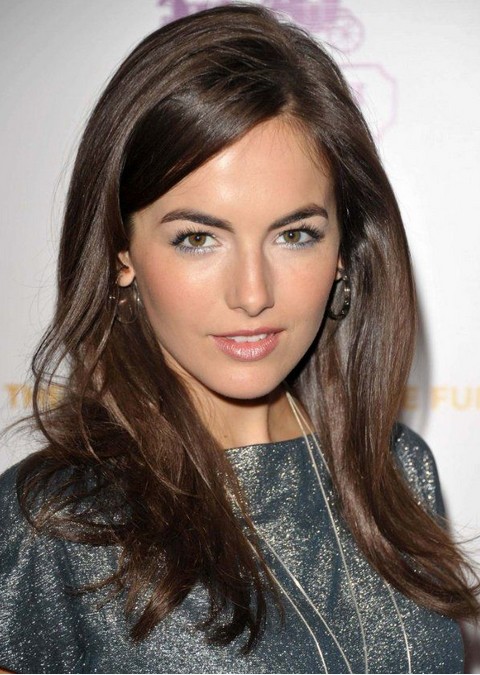 Camilla Bella Hairstyles: Side-parted Medium Straight Haircut
I like Camilla with this smooth medium haircut. The side-parted bangs and wispy ends add a touch of minimalist to her look. It can reach a faddish look with any outfits easily and any face shape is suited for this comely haircut.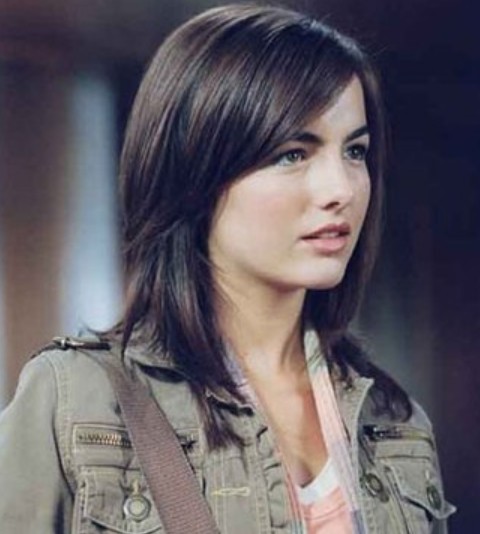 Camilla Bella Hairstyles: Shaggy-tousled Brunette Hair
Camilla Bella looks so charming with these messily-tousled long curls. The locks have been given a lot of volume by the shaggy process. Women with thin hair are best suited for this captivating hairstyle.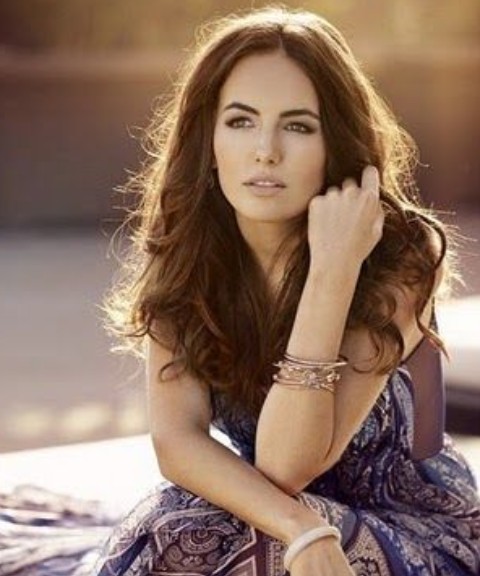 Camilla Bella Hairstyles: Retro-chic Hairstyle
Camille Bella rocks this retro-chic hairstyle for a glamorous look. Locks on the crown have been teased a little higher to elongate the face silhouette and the two big strands of waves falling down the shoulder attach cuteness to the overall look. It's super-great for a party look.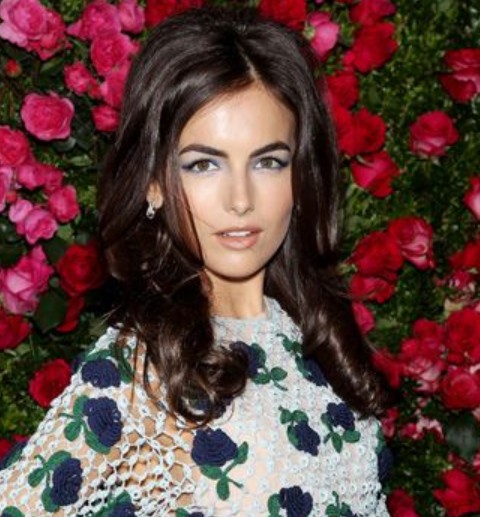 Camilla Bella Hairstyles: Pretty Side-parted Straight Haircut
This is another simple hairstyle that any of us can achieve easily. A side-parted straight haircut, when you add some waves to the ends, it can be totally different!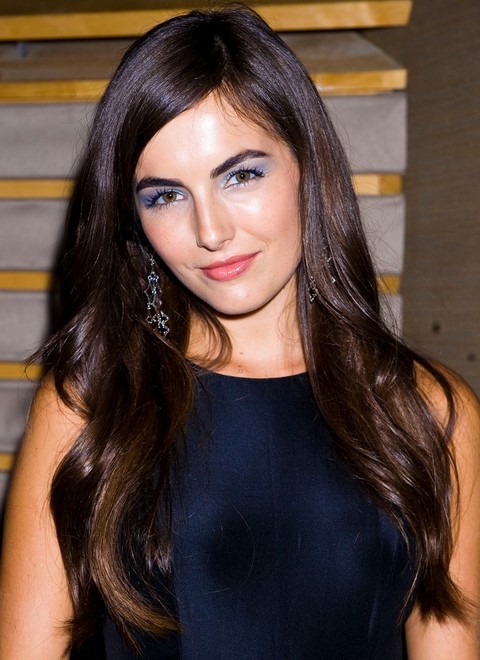 Camilla Bella Hairstyles: Messy Updo
For a gorgeous updo, you should really get inspired from this one. No redundant decorations or intricate skills, just tousle the locks back in a slightly messy way. I like this fresh and spirited look. What about you?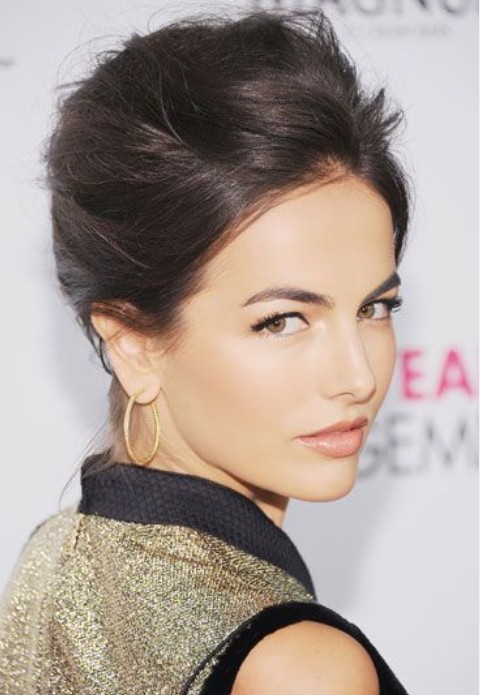 Camilla Bella Hairstyles: Gorgeous Blow-back Hairstyle
This blow-back hairstyle is super-voguish indeed. Yet it is captious to the face shape. The round and square face shape should walk away from this hairdo.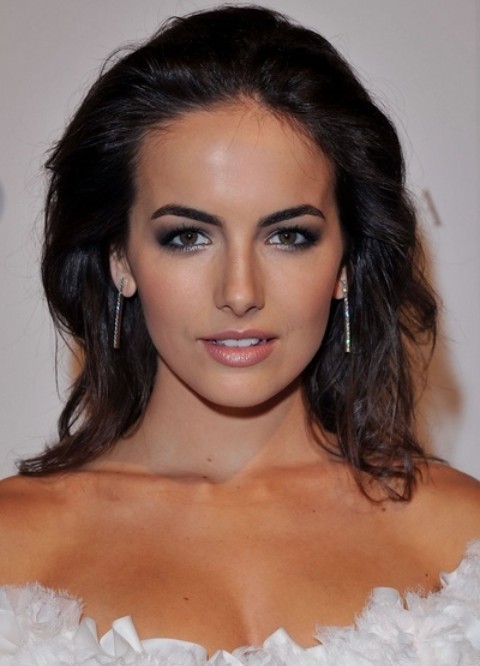 Camilla Bella Hairstyles: Elegant Medium Curls
This medium-waves hairstyle is great for mature women. The intensive curls make the overlook more elegant and fashionable. You must be glamorous with this hairstyle for any formal occasion.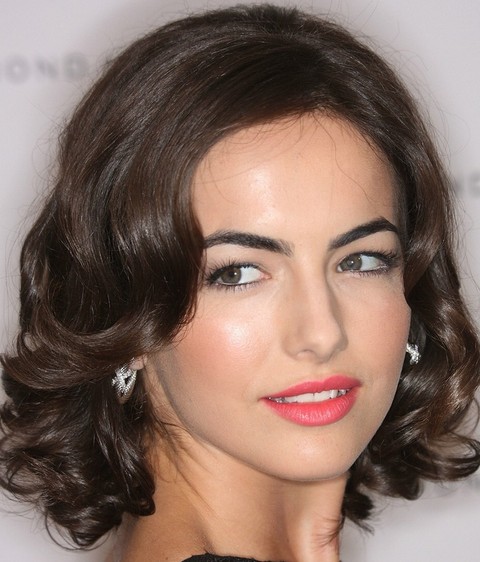 Camilla Bella Hairstyles: Center-parted Long Curls
Camilla Bella looks so cheery with this center-parted wavy hairstyle. The straight lengths contrast fiercely with the voluminous ends. You are stylish effortlessly with this hairstyle and any face shape or occasion is suited for this hairstyle.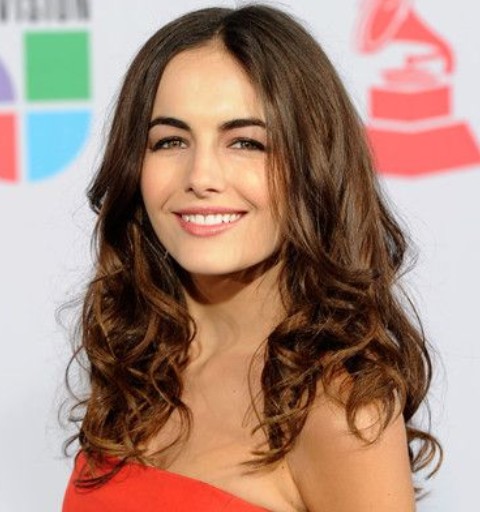 Camilla Bella Hairstyles: Brown Straight Haircut with Bangs
Camilla Bella sports a straight haircut with her brown hair. The over-grow bangs just reaches closely to her eyes and the long tresses cover the sides of her face. Thus, her pretty face becomes the focus of attention. Anyone can be faddish and adorable with this cute hairstyle.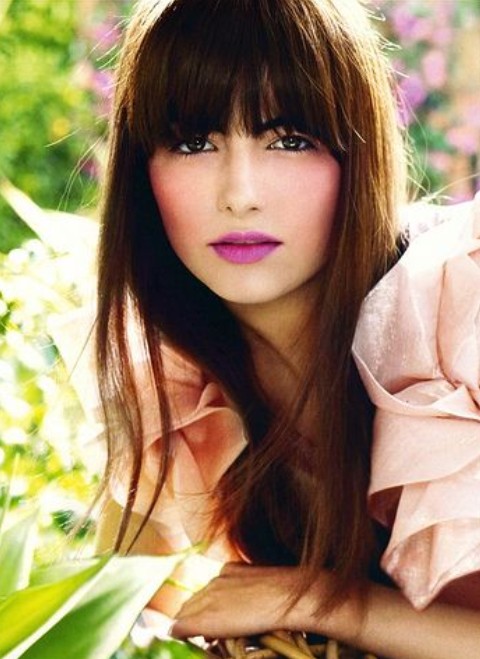 Camilla Bella Hairstyles: Adorable Mid-length Bob
Camilla Bella goes for a trendy look with a side-parted mid-length bob. All the ends are curled inward to embrace her face, which makes the look more adorable. Women at any age can be gorgeous with such a wonderful hairstyle.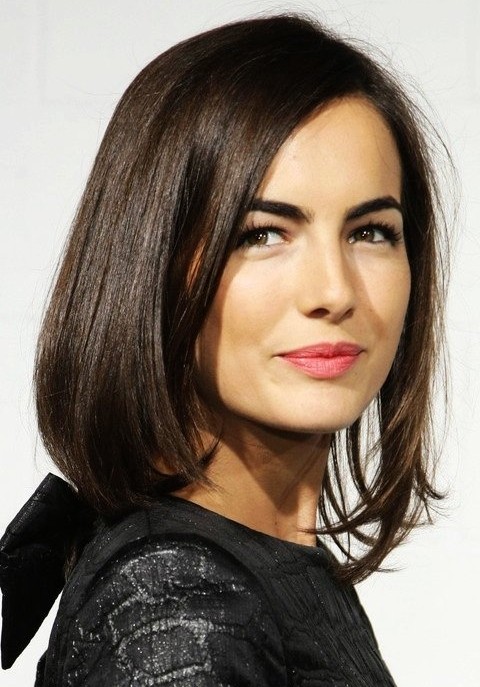 Camilla Belle Hairstyles: Fantastic Long Straight Haircut
Camilla Bella styles her pretty locks into this high-fashioned layered wavy haircut. The textured hair has been curled outward, and she looks so glamorous with this hairdo. Do you like it?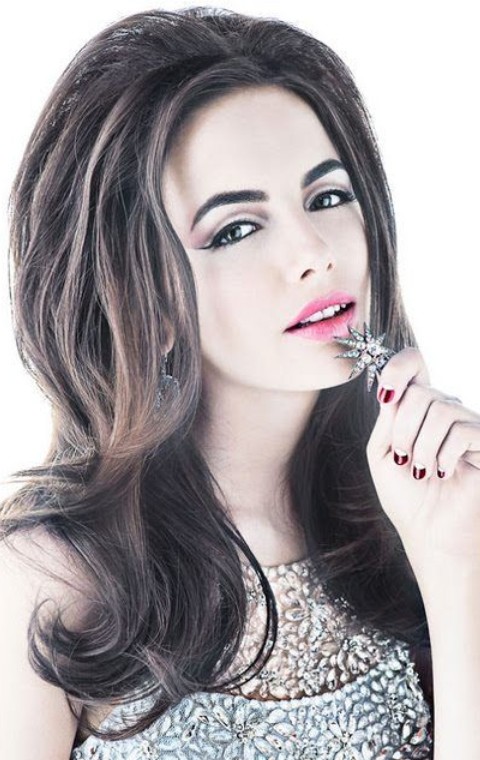 Camilla Belle Hairstyles: Stylish Medium Wavy Hairstyle
This medium wavy haircut is veritably stylish. The side-swept bangs add femininity to the look and the fluffily-teased textured locks add volume to the hair. Any women can be siren with this sassy hairstyle.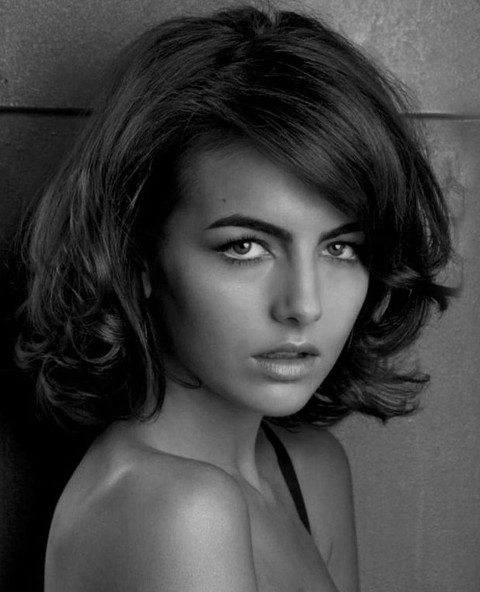 Camilla Belle Hairstyles: Side-swept Long Curls
Camilla Bella looks mature and alluring with these side-swept long curls. The natural curls look spirited with vivacious. You can also sweep your lovely curls to one side and you will be the same beautiful as Camilla Bella.