3 Fabulous Long Straight Hair With Blunt Bangs
Do you want to dab yourself a stylish blunt fringe this season? It seems to be back in the latest trend. When coupled with long hairstyles, the well-trimmed bangs can create a huge contrast to the loose long wavelets. Let's check out these beautiful pictures of fabulous long hairstyles with blunt bangs together.
These long hairstyles with bangs are especially suitable for girls with square face shape or diamond face shape. Their neatly cut wavelets can hide your hard features by giving a softening effect to the overall style. Its flattering shape could also accentuate your lovely eyes and cheekbones.
Long Straight Brunette Hair with Blunt Bangs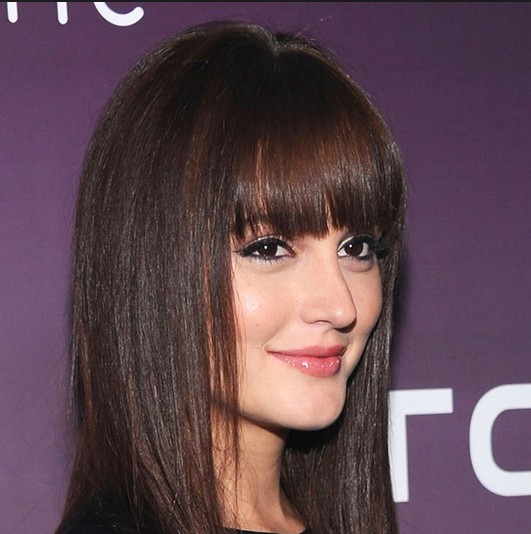 Sometimes, the piecey bangs look so sweet under right cut. The famous gossip girl Leighton Meester looks so darling and sweet in this straight brunette hair with blunt bangs. It is finished just above the eye line with almost the same length. There are a few layers of shorter lengths to add textures and movements for the ultimate style.
Long Straight Brunette Chopped Hair with Blunt Bangs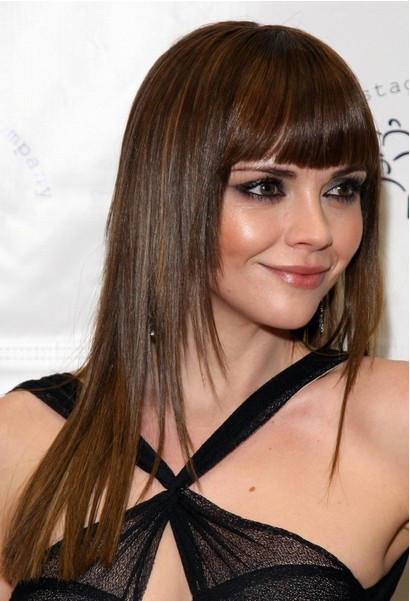 When the blunt bangs are cut along the brow line, it can give a cool yet seductive sense to the wearer. Its flattering length just highlights you piercing eyes. The well-groomed fringe ends looks more eye-catching with the rest flowing long hair. it shows the contrasts sometimes could make the perfect.
Long Straight Ash Blond Hair with Blunt Piecey Bangs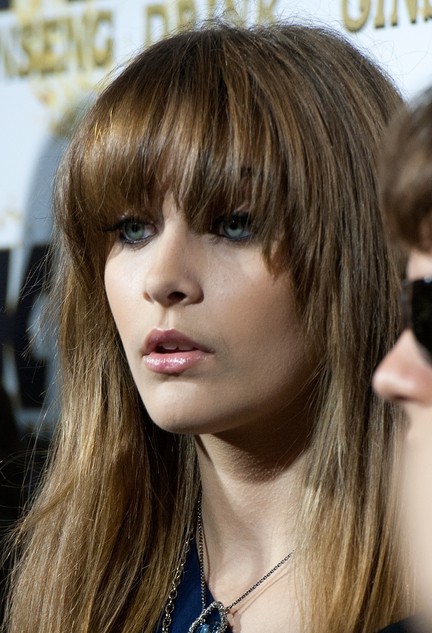 Moreover, the grown-out blunt bangs with longer lengths could almost reach the eyes. It can add a mysterious sense to your sparkling eyes to make the whole look more attractive. Its stepped lengths join with the rest of hair naturally, which complement a strong feminine feel.