4 Romantic Wedding Hairstyles with Veils
As we know, the delicate veils always make the wedding hair a more glamorous look for the beautiful brides. Today, we'll provide you with a gallery of the gorgeous wedding hairstyles with veils for your wedding hair inspiration.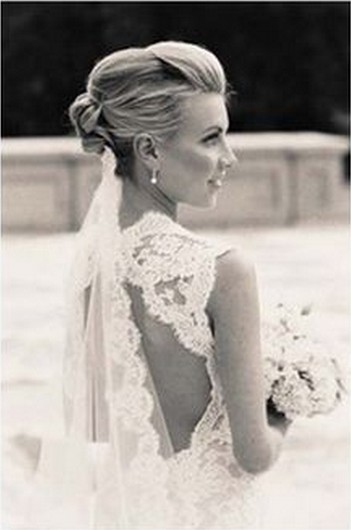 This is an absolutely classic portrait of a bride in the perfect wedding. Not only her stunning hairstyle but also the delicate lace embellished wedding gown has impressed us with a totally breath-taking look.
She pulled up her front hair into a point of the crown where it can be secured to make a boosted volume for the final hairstyle. The cute twisted up-do is also well-defined with expert skilled to achieve an ultra-classic and chic effect for the demure bride.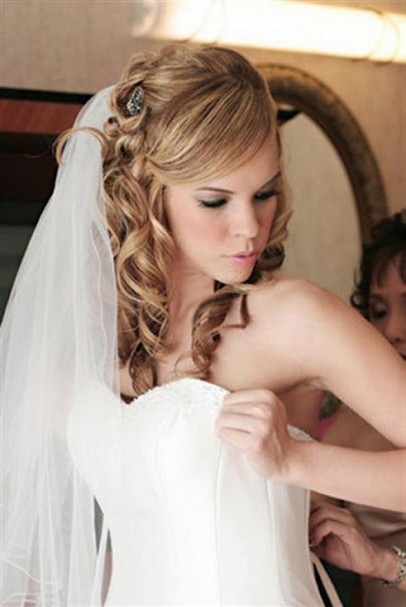 When it comes to the adorable blond curly hair, the delicate veil is also being a big favor to create a perfect image for the bride in a wedding. This amorous curly hairstyle is made into an elegant half up half down style. The long flowing divine white net flattered all those gently curled hair to their perfection with a delicate diamond clip place at the top.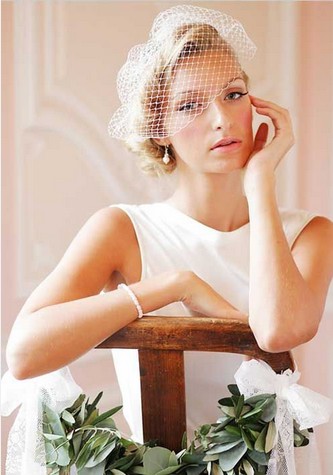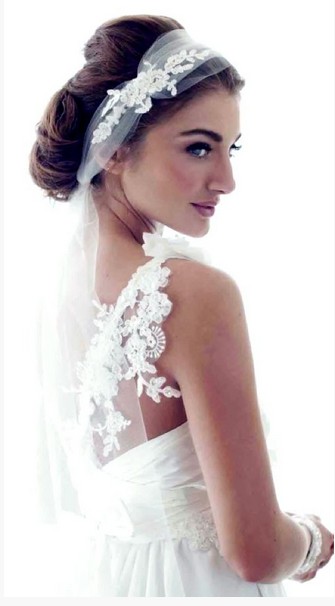 Actually, it can be flattering enough when we only use the net to decorate a small part of our hairstyle. For example, you will make a totally gorgeous look when just wear a birdcage veil or hat on the top. Both of them will flatter your delicate features to their perfection. Besides, a veil embellished headband can also create an extremely fabulous effect for you.