3 Flattering Hairstyles for Round Face
Are you being in envy of the perfect oval face girls? If you are a girl owning a lovely round face, we'd like to recommend you some pretty hairstyles today. They will definitely give your face a more flattering shape that similar to oval and turn you into a charmer in any occasion.
Follow us with these amazing hairstyles for sweet round face girls.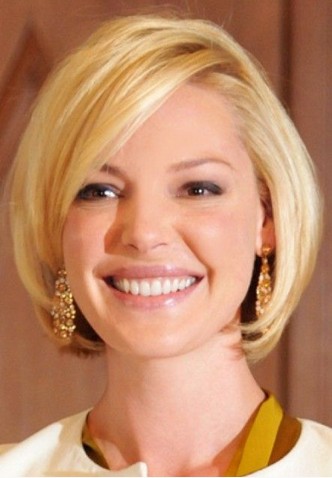 First, the deep side parted hairstyles will cover up the round angles for your face by providing a delightful proportion instead. Besides, the choppy layers of shorter lengths can polish your silhouette too. Their hoppy ends can also move the attention from your slick features.
Finally, this hairstyle is finished in the faddish Bob look by giving a swift yet elegant look. I believe many girls are the huge fans of all kinds of classic Bob haircuts.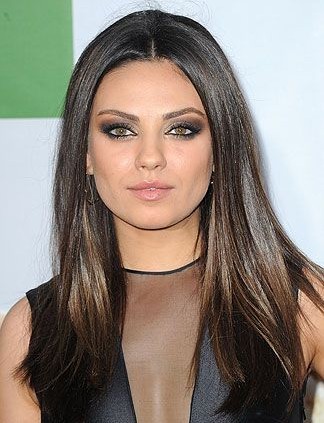 Here comes a glamorous center parted straight hairstyle. It allows her showing off smooth forehead and youthful flair. This good-looking hair is styled in the modest brunette ombre color with a lighter shaded ends to highlight the whole hairstyle. It looks so charming and attractive with her fierce eyesight. We can even tell the magical lowlight strands mixed in this hairstyle.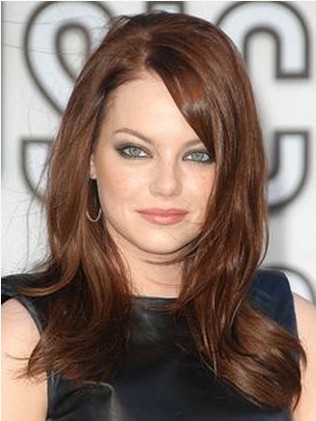 At last, let's move to the helpful bang hairstyles. This red colored wavy hair looks so gorgeous with a long side bangs. The soft tresses that come across her face polished her face shape to its perfection. It also made her adorable eyes and cheekbones being the center of attention. Besides, all those slightly curled wavelets enhance the ultra-feminine sense for her entire look.