30 Outfits to Upgrade Your Spring Styles
We are longing to a warm season and we will embrace spring soon. What is your spring look? Do you begin to prepare some outfits to welcome spring? It's time for you to consider your spring styles!
Today's post is all about spring outfits. You will find both cute looks and pretty styles to pop up this spring. From light colors to dark colors, you can find one of the styles to fit you.
Check the post out and get inspired. Begin to make your spring wardrobe right away.
Casual Holiday Outfit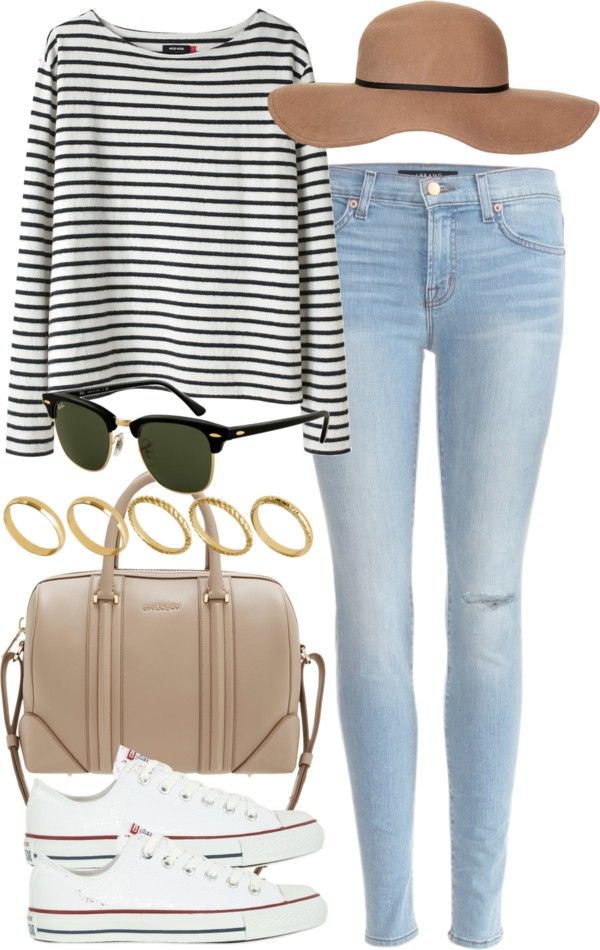 What will be your staples for holidays?They must be striped top and a pair of sneakers.
Pink Tartan Shirt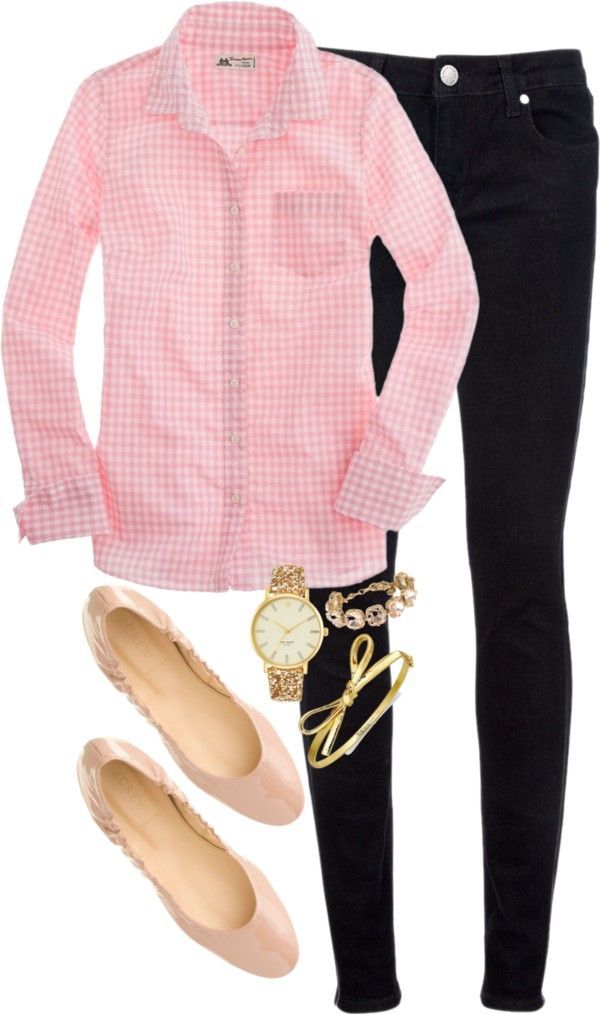 If you never try out a pink tartan shirt, you can glam it this spring.
Spring Necklace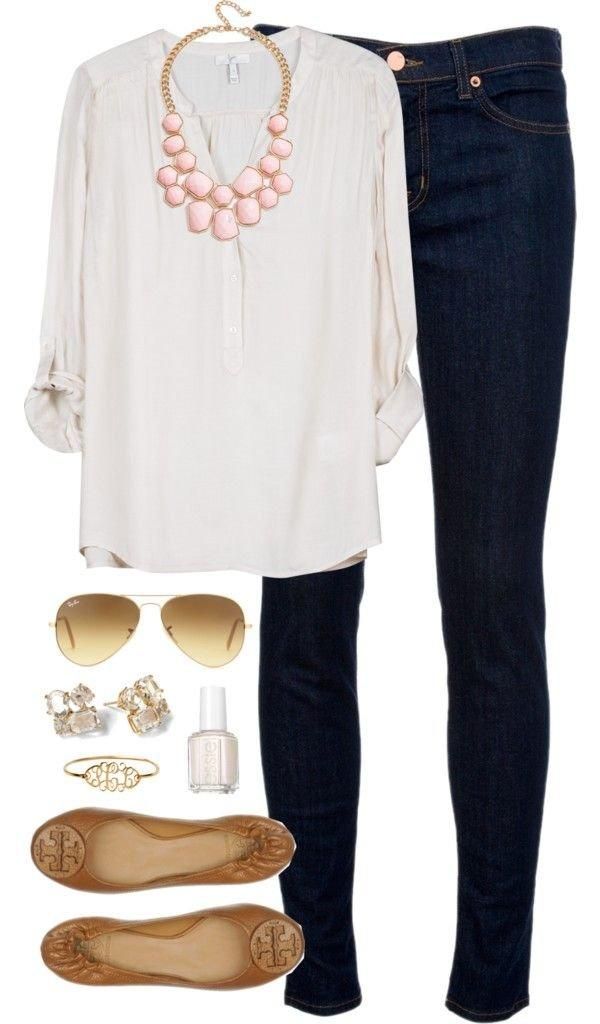 Sometimes a pretty accessory matters.
Casual Converse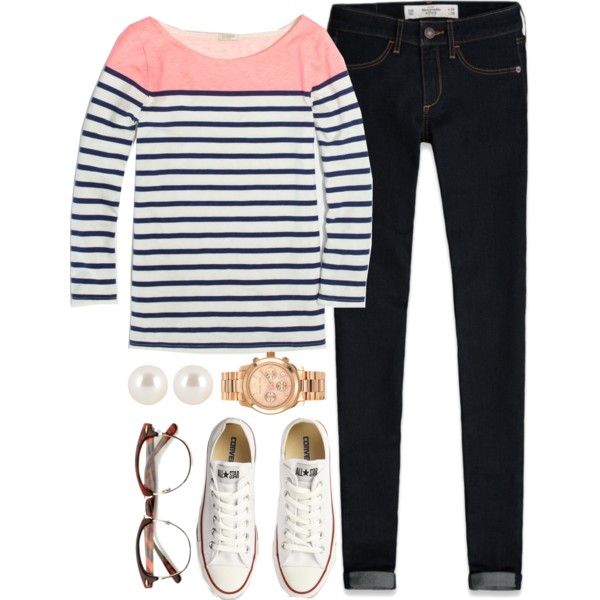 How can you miss a pair of converse to make a casual look?
Pink Cardigan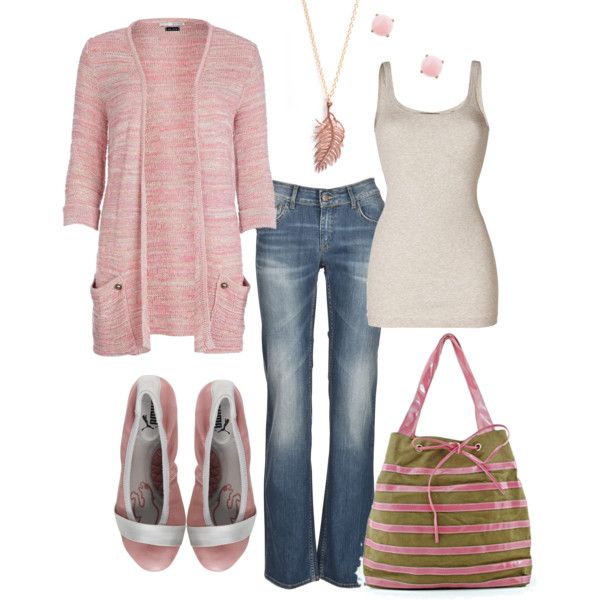 A pink cardigan can also work.
Pretty Outfit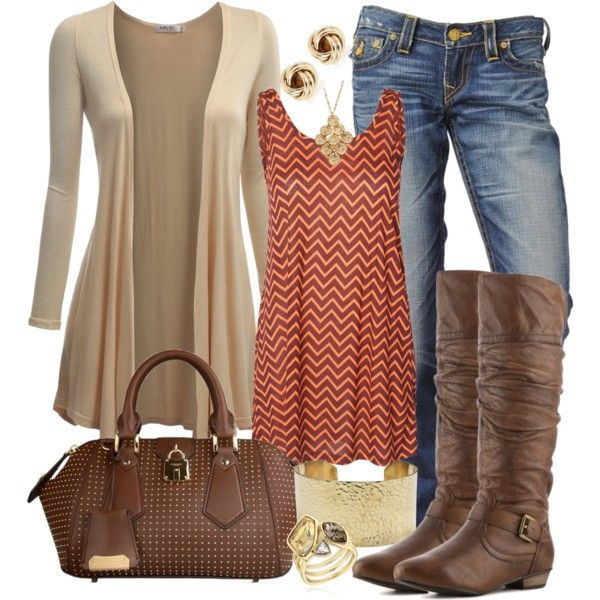 In spring, lightweight knit cardigan and long sleeveless top can pop up the look successfully.
Black Outfit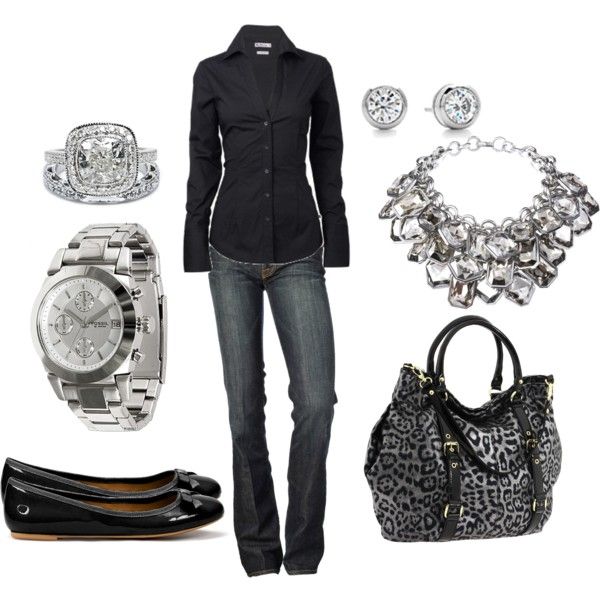 It is cool for spring.
Teal and Grey Outfit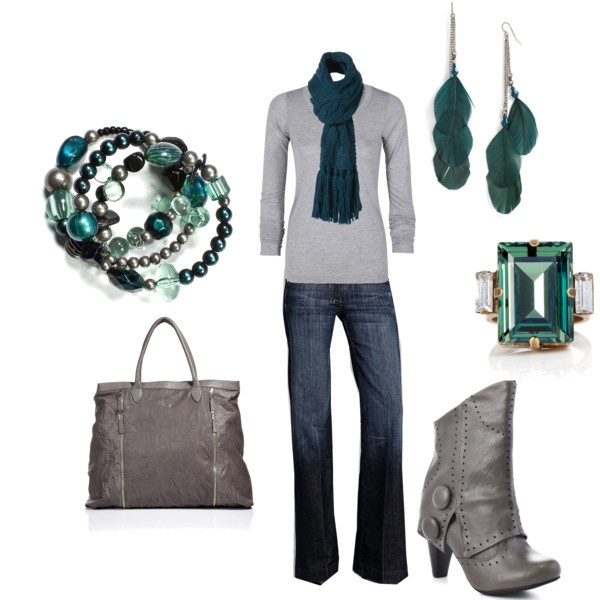 Why not try on teal and grey color this spring?
Pink and Grey Outfit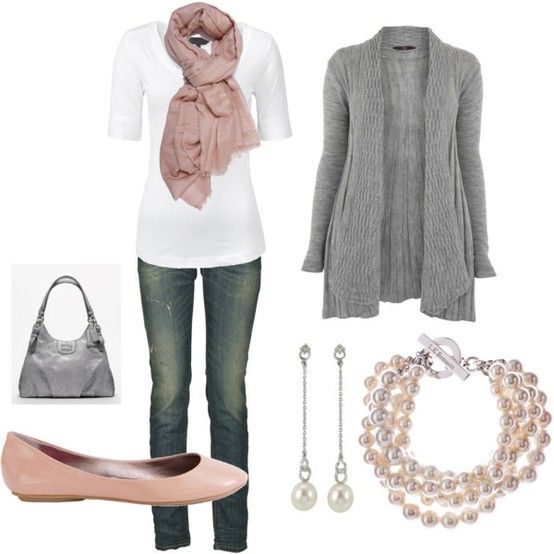 When it comes late winter, this outfit will be your best choice to welcome the next season.
Easy Spring Outfit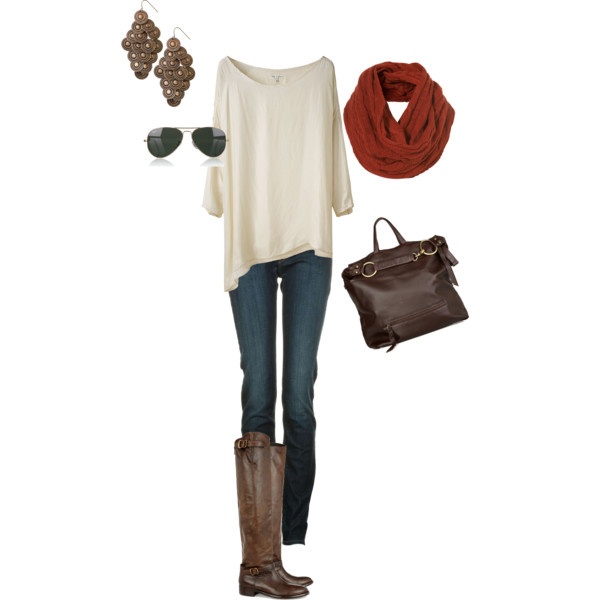 Just get everything easy.
Bright Color Outfit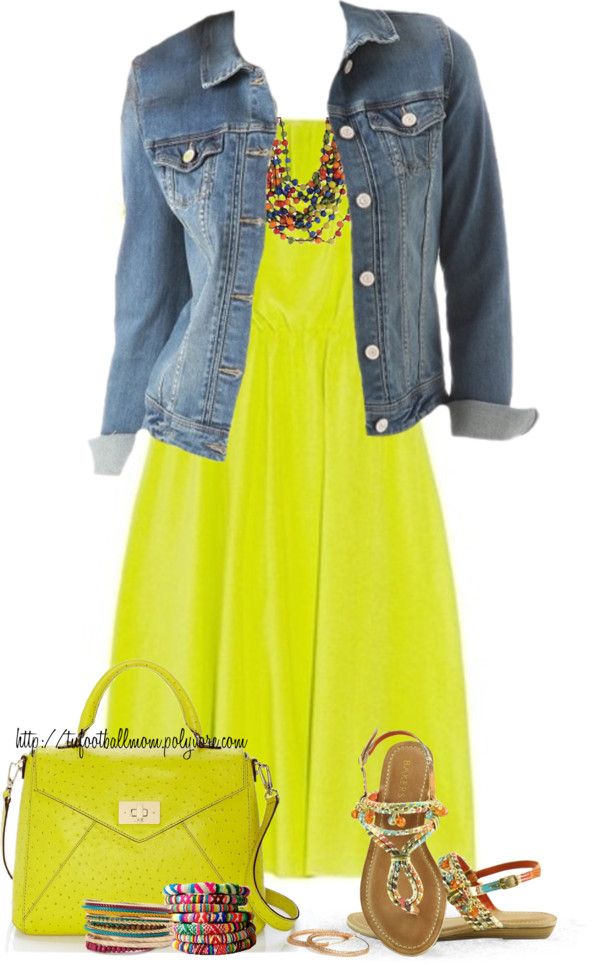 You can be bold to take an outfit like that.
Denim Jacket and Black Dress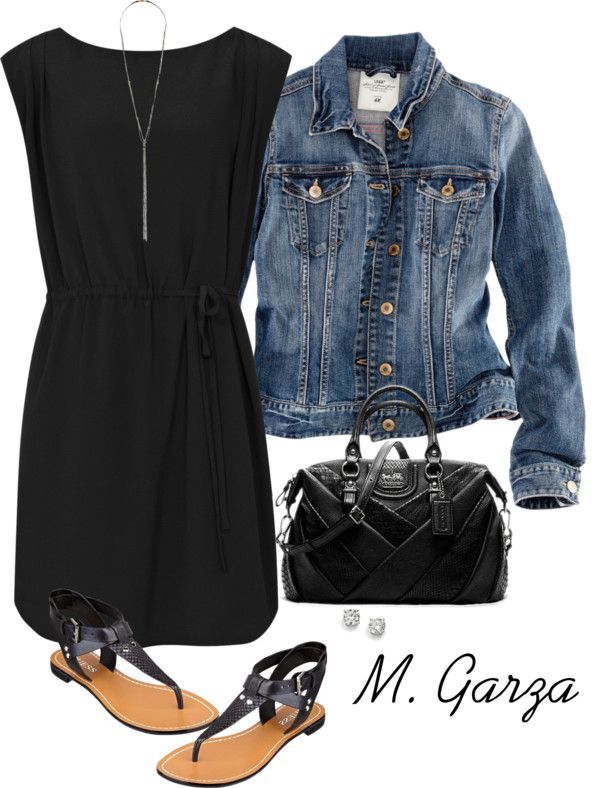 Every girl should have a black dress because she will find it is popular all the year round.
Pink Outfit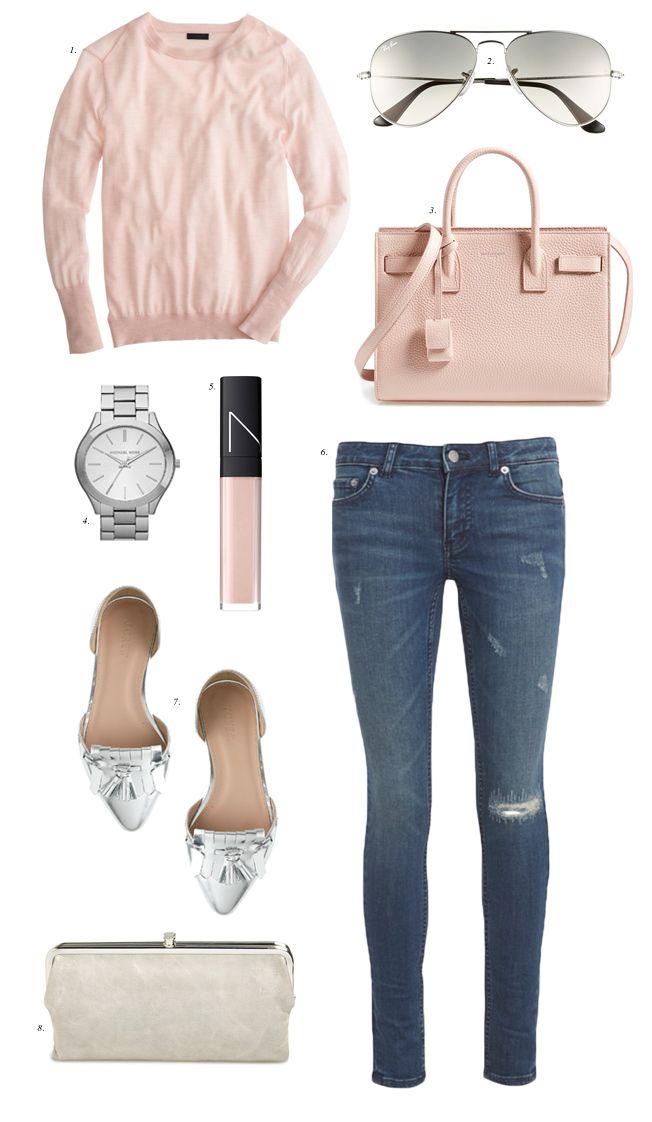 How lovely the outfit is!
White Top and Skinny Jeans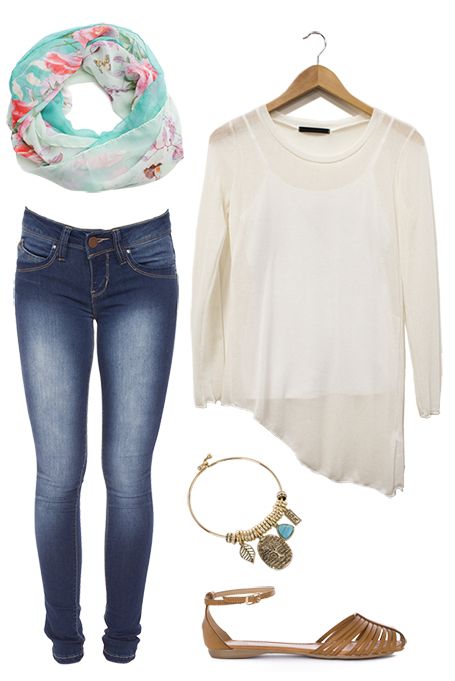 The combination may be simple. Don't worry! You can just add a floral scarf to the whole look and make a pretty look.
Brown Bag and Brown Flats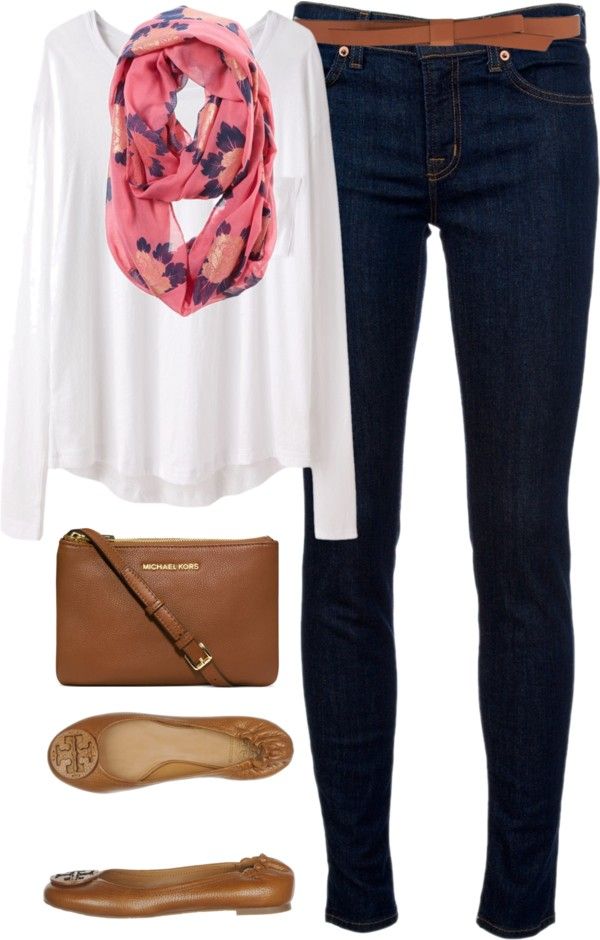 The outfits can be prettier when you pair it with a pair of simple flats.
Cozy Sweater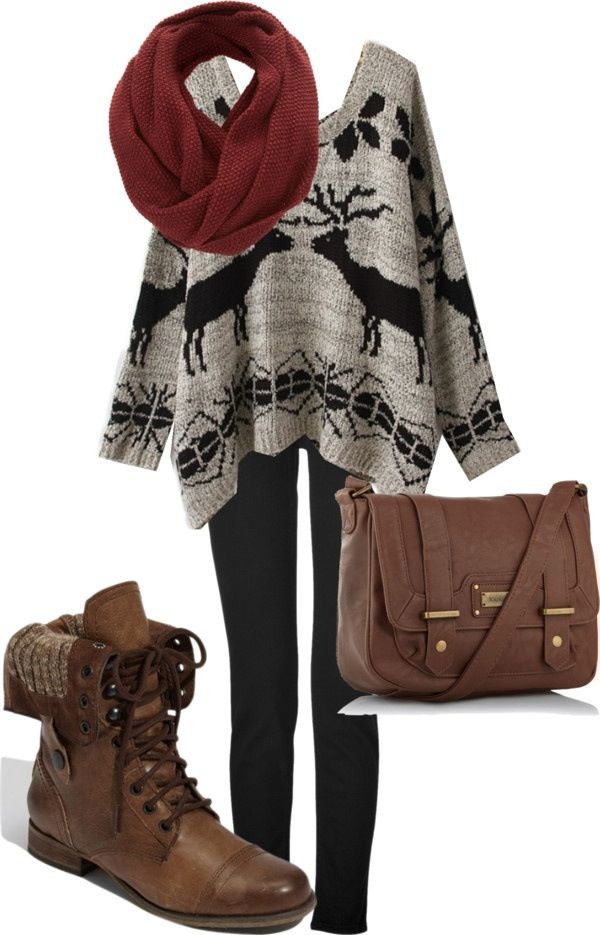 The oversized cozy sweater can be used to pop up your look in early spring.
White Sweater and Light Blue Scarf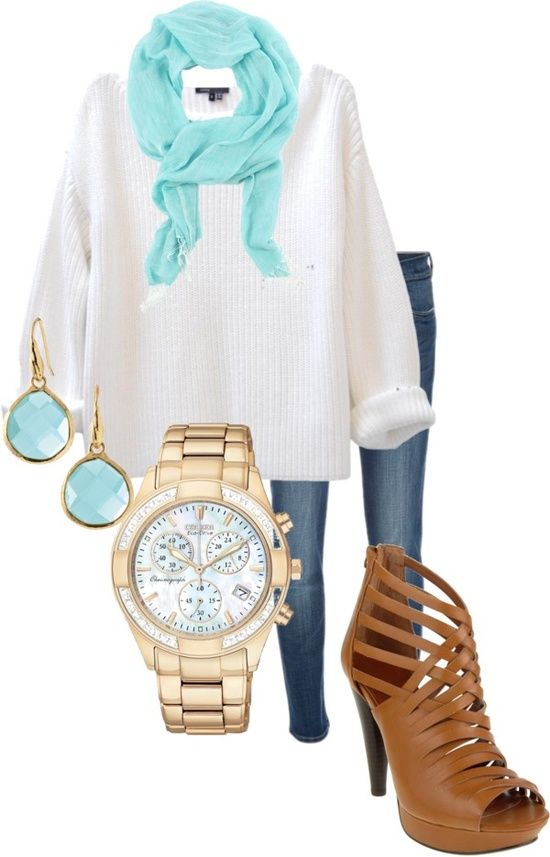 Sometimes the white sweater can go well with the light blue scarf.
White Cardigan and Brown Boots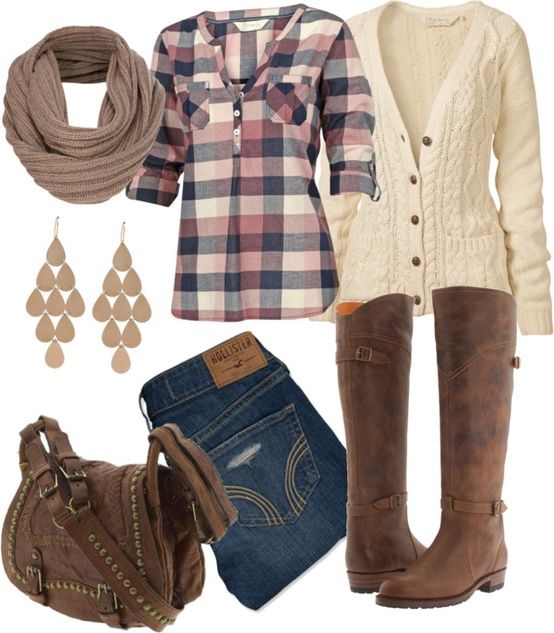 You will still need the white cardigan and brown boots in the late winter and in the early spring.
Denim Jacket and Pink Pants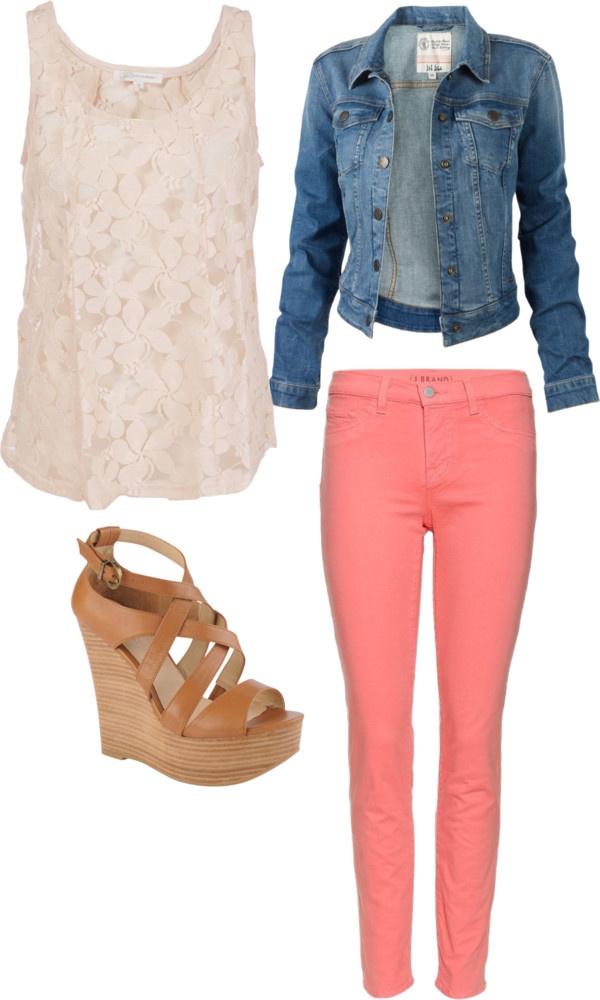 You can go wrong with this outfit. It brings every woman a spring look.
Floral Dress and Denim Jacket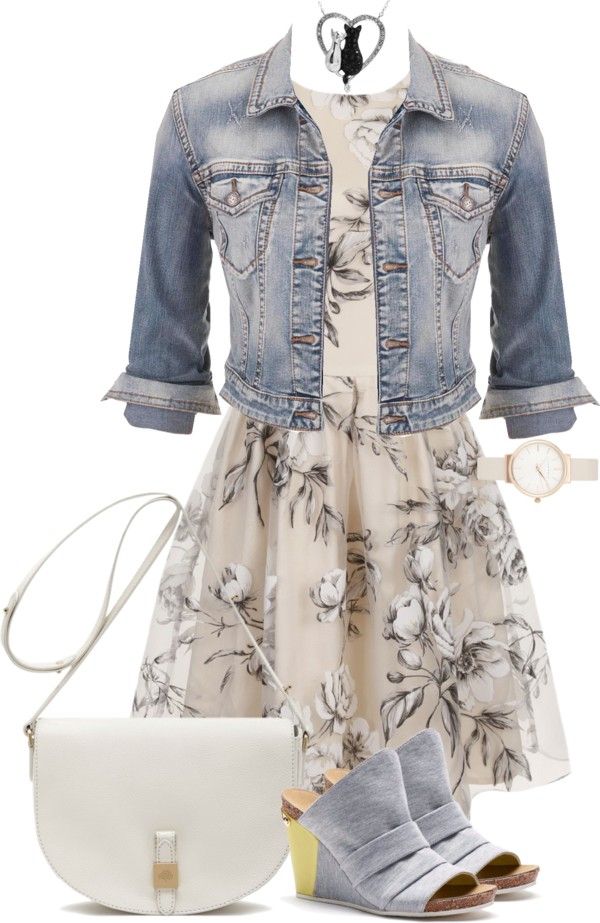 You will not miss this combination, the white floral dress and the denim jacket.
Denim Jacket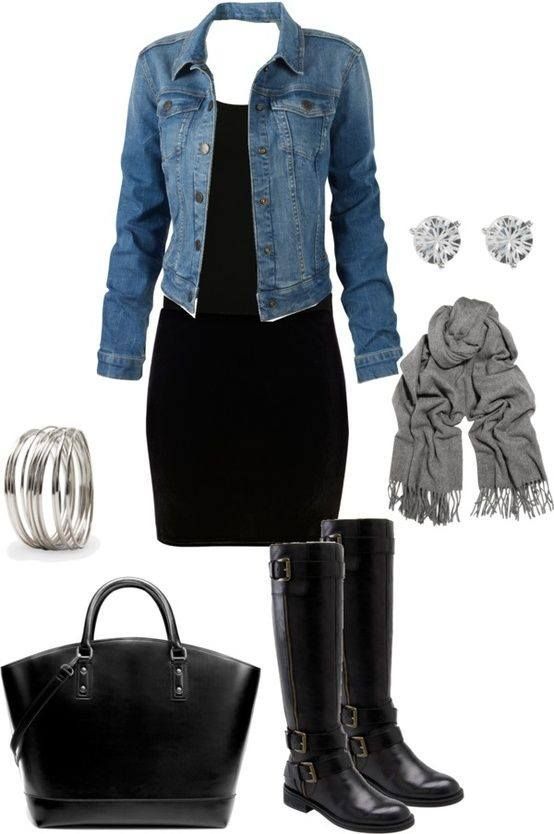 It's a good idea to pair your black look with a denim jacket.
Denim Jacket and Long Skirt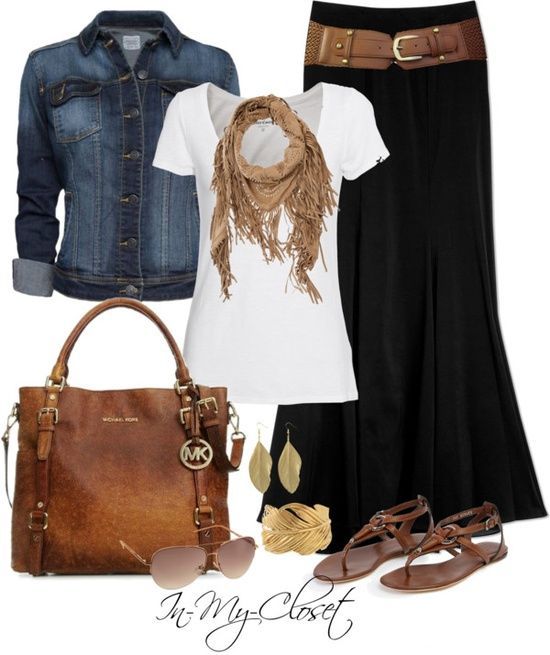 That will be gorgeous to put on a long skirt to enjoy the breeze.
Denim Jacket and Yellow Pants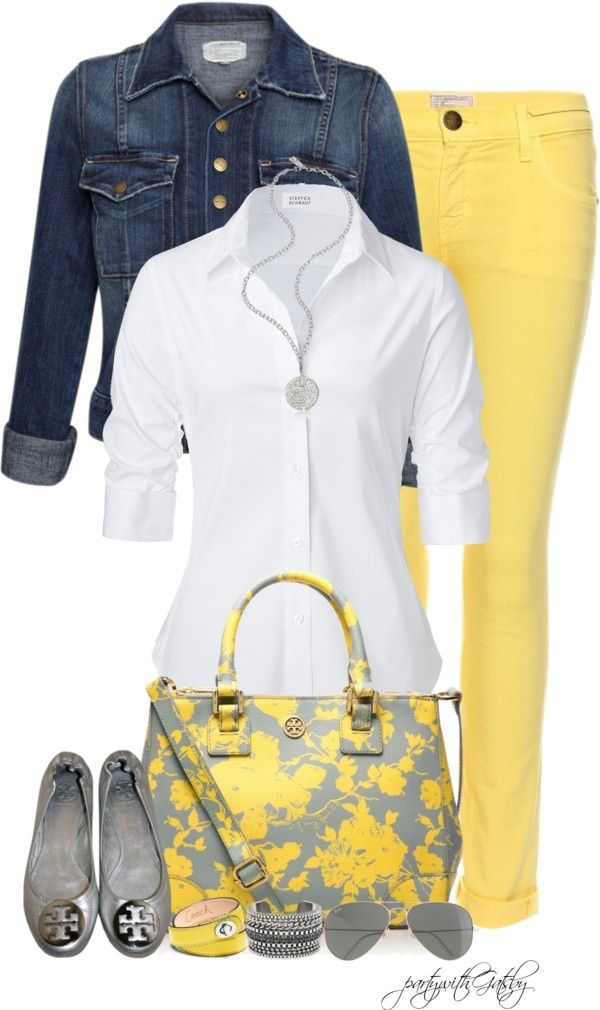 If you are bold enough, you can glam yellow pants to upgrade your look.
Dark Floral Dress and White Cardigan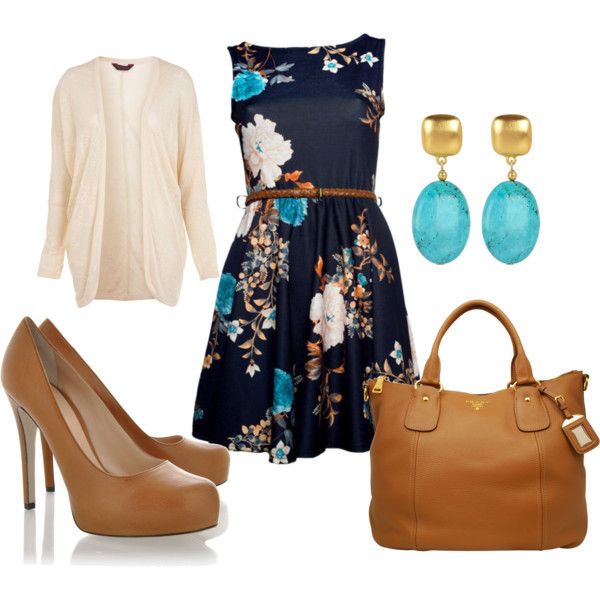 If you want to glam this look, don't forget to pair it with a pair of blue earrings.
Denim Jacket and Dress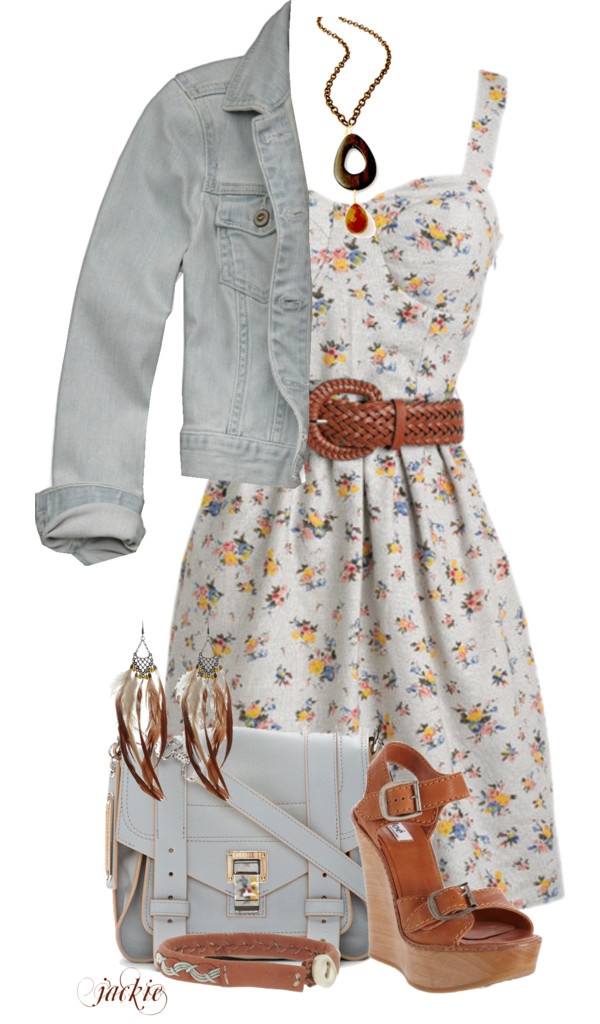 When you put on a light color outfit, you can take a similar color bag.
Maxi Dress Outfit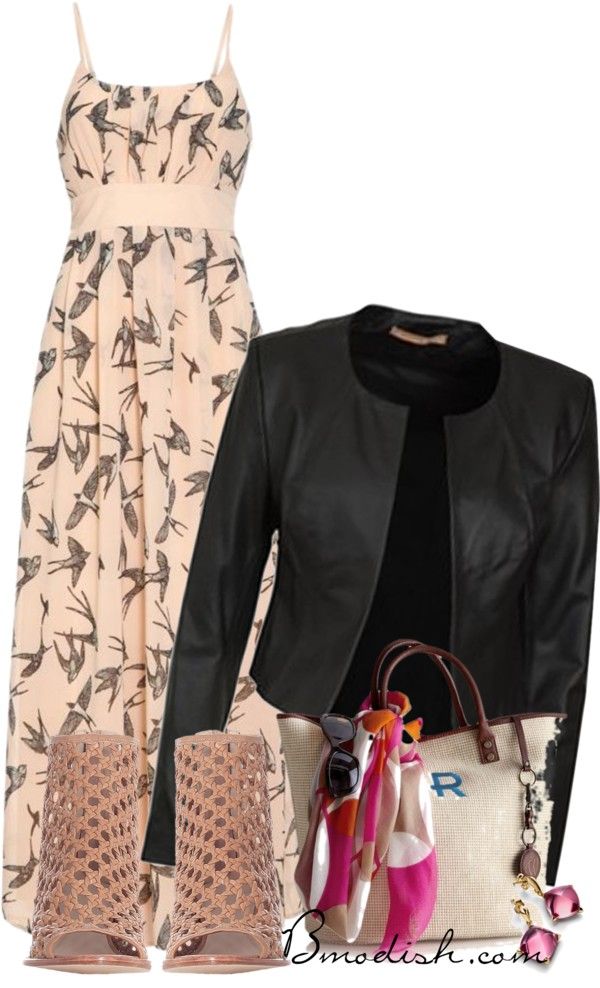 It is pretty to wear a maxi dress with a pair of cage shoes for spring.
Cute Pink Outfit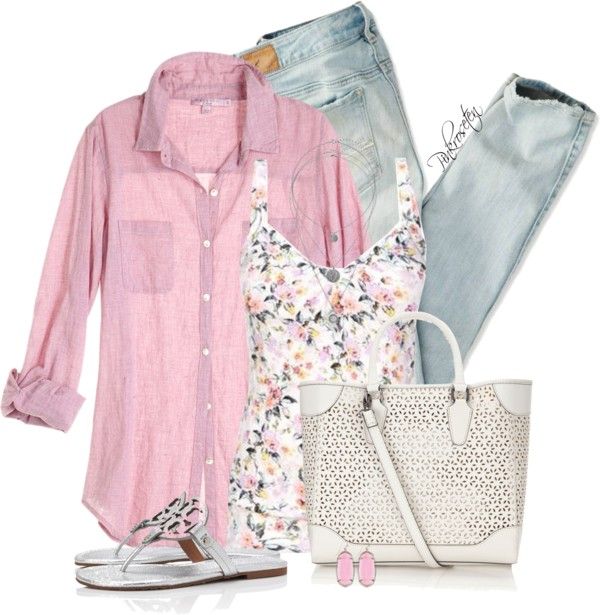 It's good for you to choose a floral tank top to meet the spirit of spring.
White Denim Jacket and Floral Maxi Skirt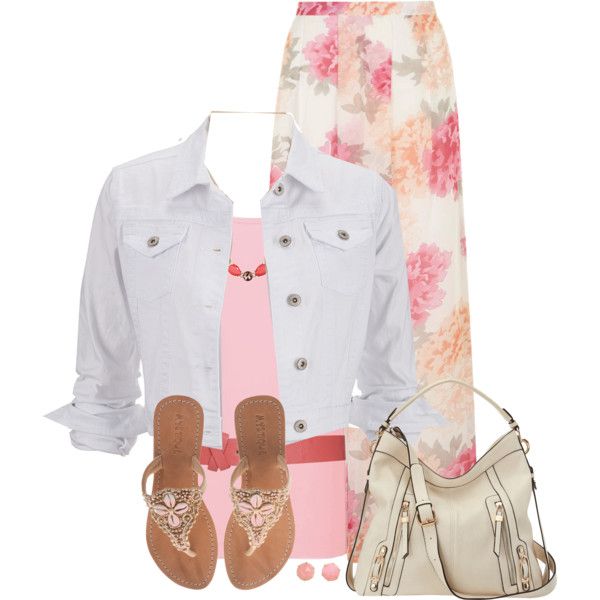 Make everything in light colors for spring.
White Shirt and Black Pants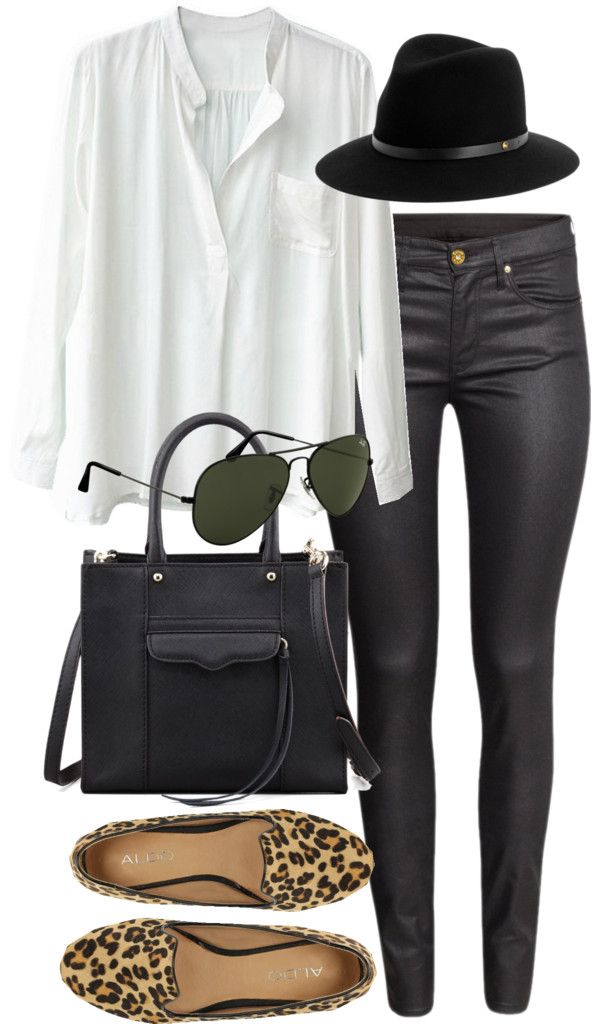 You can glam yourself with white shirt, black pants and animal loafers to get an office lady look or a holiday look.
Vans and Casual Outfits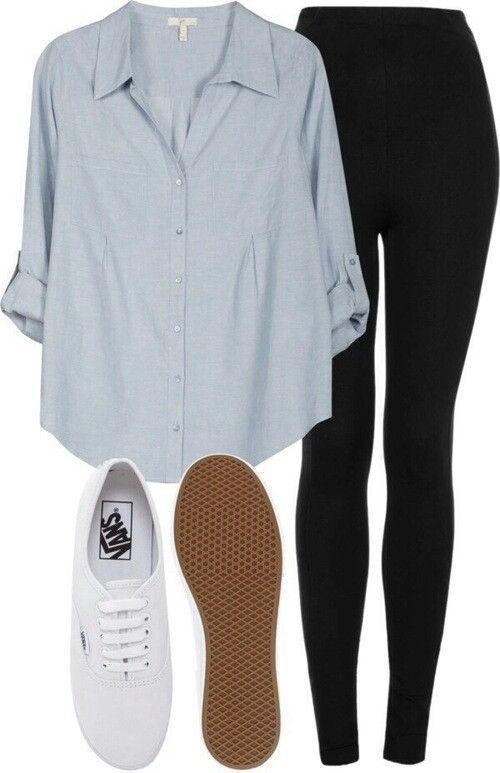 If you want to buy a new pair of vans, you will not miss the outfit after you get them.