5 Fantastic Beach Wedding Hairstyles with Flower Decorations
Do you want to have a romantic beach wedding over the sea? We've got a stack of fantastic beach wedding hairstyles that's decorated with the divine white flowers for all girls who have a dream wedding like this. They will make you a demure and dainty bride immediately.
Let's check out if there's one that's suitable for your beach wedding hair look soon!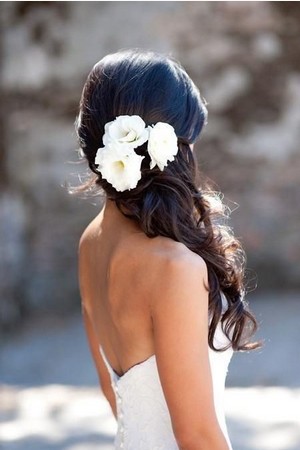 This slightly tousled long ombre hair is styled with extra-large half-spirals, which are being able to define this wavy hairstyle with a strong feminine and romantic sense for the beautiful bride at the wedding. It looks absolutely stunning and gorgeous with its flattering and voluminous shape.
To make a difference, she decorated this plain hair with three delicate white flowers to deduct this romantic beach hairstyle to its most. Moreover, all those flipped up ends are also finished with a subtle flirty touch.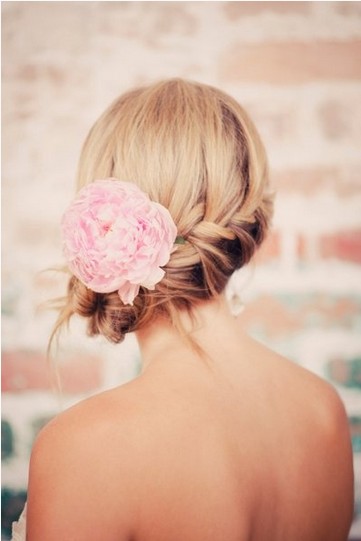 This cute side bun hairstyle is also featured with a delicate flower with its pretty pink color to add a totally fresh sense to this simple braided hair. It also proved that ombre hair will look so fantastic for a romantic beach wedding hairstyle for its amazing shades. At last, the adorable bun also allows showing off her smooth neckline and delicate shoulders for the beautiful at the same time.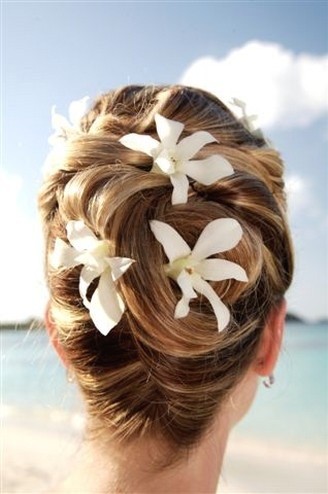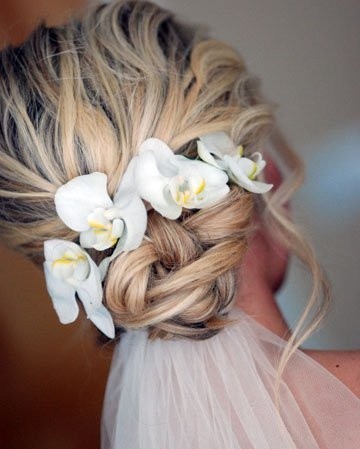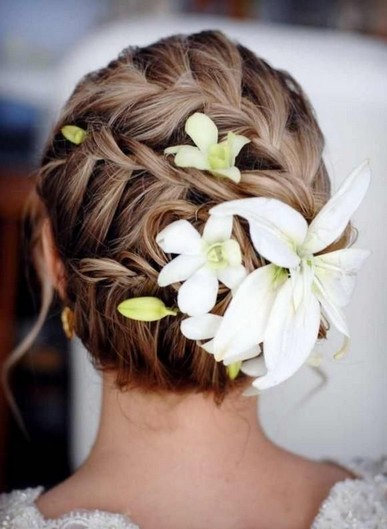 These amazing beach wedding hairstyles are also being popular and welcomed among women for their delightful styles and shapes. I believe all of them will make for a wedding gorgeous photo for you.