3 Gorgeous Bridesmaid Hairstyles
We all like the beautiful bridesmaid at a wedding. They also look so amazing and gorgeous besides the bride. Of course, their well-defined hairstyle played a very important part for their perfect appearance.
Today, let's take a look at the beautiful bridesmaid hairstyles together!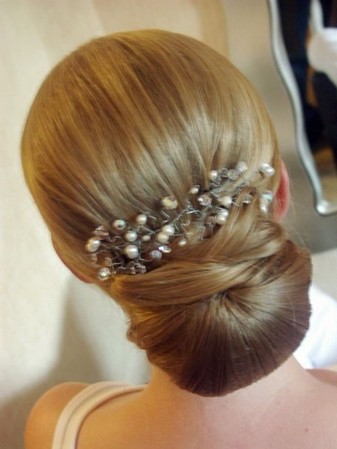 This is an ultra-chic bun hairstyle for bridesmaid. It is shape in a sleek style which makes an overall elegant and glossy look for the wearers. A special diamond clip made the simple round bun more flattering and suitable for the important occasion for its glowing features.
The secret to carry this adorable bun hairstyle and make it look perfect on you is to make sure that all tresses are slicked down with a fine hair texture. So, all kinds of hair conditioners and styling products will be a big favor for you to wear this hair successfully.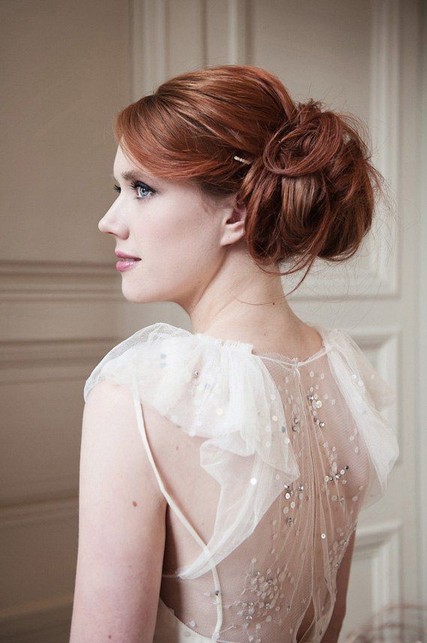 This is a graceful twisted up-do hairstyle with a complicated yet classic shape. All those overlapping strands created a flowery-like shape for this amazing young lady, which are being able to enhance her feminine and romantic sense for her. At last, its flattering red hair color made this updo hairstyle more enchanting and impressive. And it also went well with this see-through tull evening dress for a final harmonious look.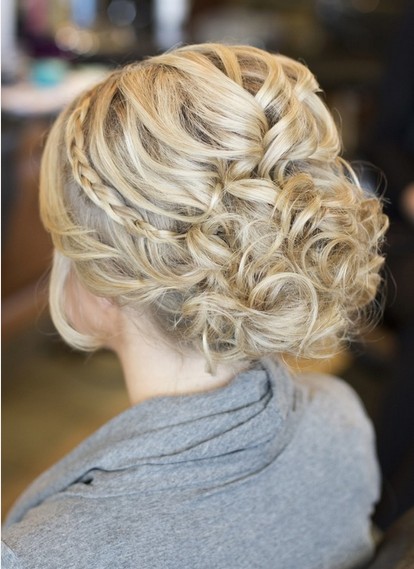 This is a beautiful updo hair with braid detailing. All those twisted blond strands looks so fabulous with a small braid running across her head. The coquettish curls complimented the overall effect for their amorous shapes. Finally, the dark colored roots made a contrast effect for an understated look.