5 Amazing V-cut Hairstyles for Women
Have you ever been enchanted by a V-cut hairstyle for its flattering shape? It always makes our hair look so charming with its amazing shorter length layers. Today, we'll provide you with some good-looking pictures of the amazing V-cut hairstyles.
Check out if there's one suitable for you and take it to your hairdresser soon!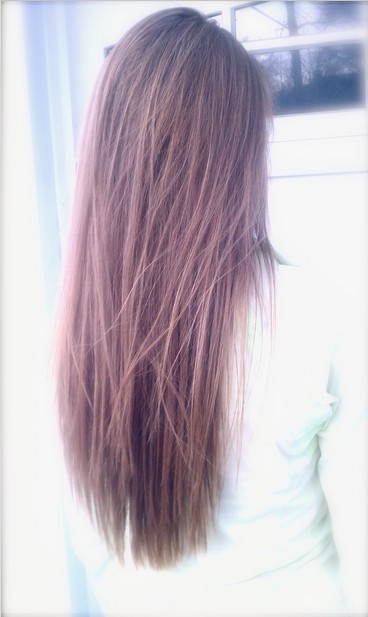 This is a beautiful V-cut hairstyle on straight ombre hair. It is fininshed with long layers that are cut around the edges of this mane enhancing the soft movement and shape added to make it a great style for the wearer. At last, the slightly tousled tresses defined this long straight hair with a strong dreamy-like sense.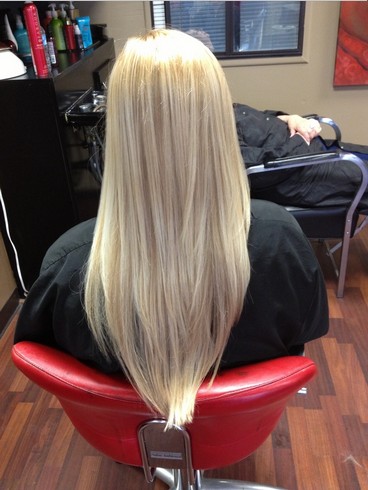 This blond V-cut hairstyle looks more luscious than the above one. So it is more suitable for some formal occasions. Moreover, its ash blond color flattered this haircut to its perfection. If you want to make a glossy look, do not forget to use some lightweight serum after blow-drying.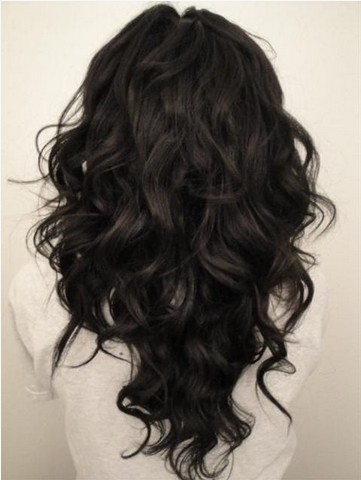 As to the adorable curly hairstyles, the flattering V-shape is also not a bad choice. All those coquettish curls enable to show off the very romantic feel for the wearers. They also created a volume shape to make an overall perfect silhouette for its final look.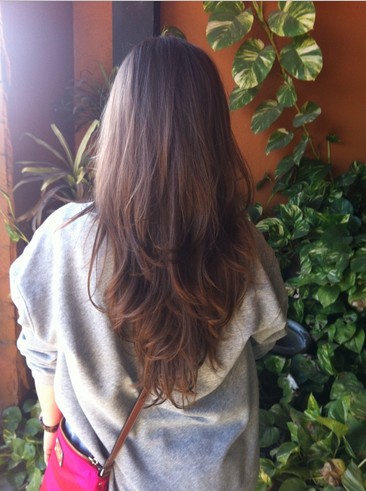 All of us have to admit that the V-cut shape made the wavy hairstyles more amorous and charming. The longest point falls naturally above the waist-line, which is being able to highlight the very feminine sense for women. Its soft line looks so fantastic with almost any outfit with its stepped length layers creating an overall softening effect for the whole hairstyle.
These two beautiful pictures also proved that the hottest ombre technique made the v-cut hairstyle more attractive and glowing for its magic shades.