4 Pretty Ponytail Updo Hairstyles
The simple ponytail hairstyles always stay in trend among young girls for their simple pretty looks. They can make a very sweet image for young girls. Today, we are going to share with you some extensions of ponytail – the elegant ponytail updo hairstyles.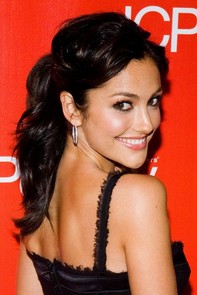 This is really a fabulous looking ponytail up-do hair for brunette hair girls. It looks quite luscious with her fine hair. The flipped up ends defined the lovely light reflections and movements for this hairstyle.
Besides, its faux side bangs are able to polish your face to a better shape. Thus, every girl can wear this hairstyle to get such a sweet look. The softly curled long tresses can also make her amorous eyes become the center of attention at the same time. This whole hairstyle flatters her special flair to its perfection.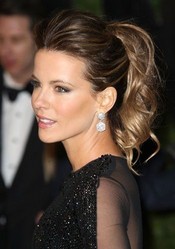 Kate Beckinsale is really a queen of ponytail hairstyles. She turned a basic ponytail into a sexy and easy updo by adding a bouffant for extra height that enables to stretch her silhouette. Those slightly curled ends defined a flirty touch to her final look.
She looks absolutely gorgeous in this customized ponytail updo hairstyle. You can backcomb your hair of the front part of head to achieve this look too.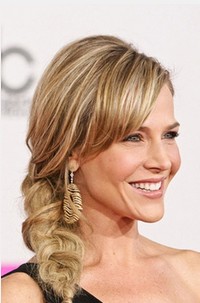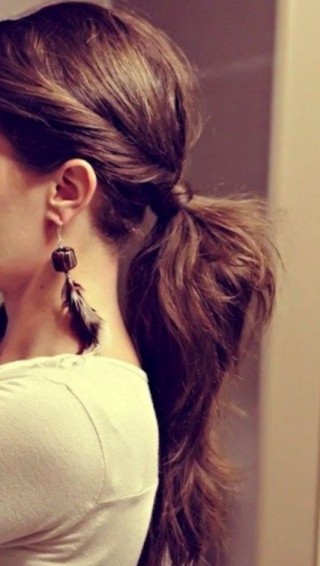 These two hair looks are also the extension of the pretty ponytail up-do hairstyles. One is styled in the faddish fishbone shape, and the other is formed by joint twisted strands. You can choose any one of them depending on the different occasions to make you an appropriate and pretty hair look.