4 Gorgeous Everyday Hairstyles
Do you want to change into a new look? Today, we provide you with some gorgeous hairstyles for your daily look inspirations! All of them are easy to make and will save you a lot of time.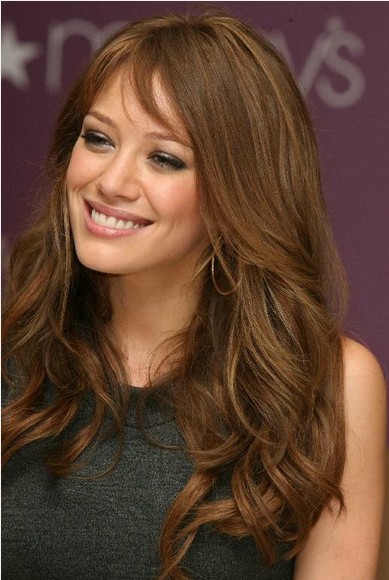 This is a quite comfy hairstyle for most girls for its soft flowing tresses that flipped up in the air. They are just being able to make a dreamy-like effect for pretty long hair girls. Her dimpled smile looks sweeter with this beautifully long brown hair. Its subtle fringe is angled towards to one side to shape a stylish parting look.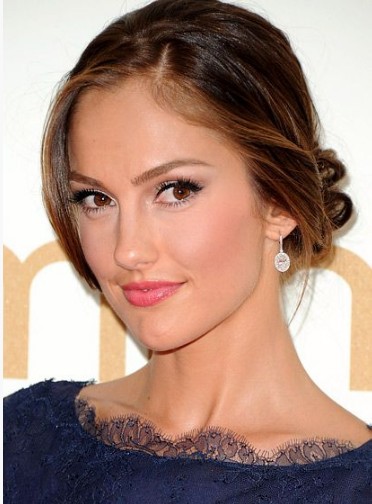 It comes to the elegant bun hairstyle. You can just twist your hair to achieve this look. Its ombre colored fringe added another definition to this plain up-do hair. The final hair is finished with a totally modern feel for this young lady.
This is a quite simple choice for girls. You can just pull up your hair to make a pony around your crown. Then secure it with a rubber band. If you want to make it more beautiful, pick out a strand of hair under the pony and wrap it around to its ends. It will cover the rubber band perfectly and make a more flattering effect.
Besides, its swept back front hair allows showing off her smooth forehead for a youthful look.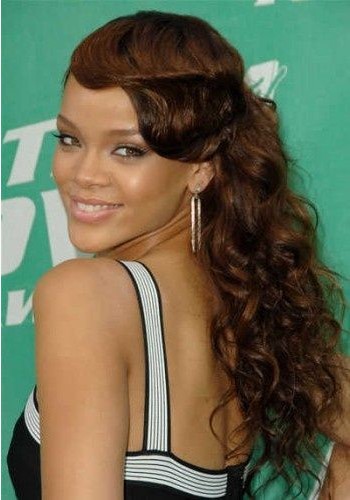 Here's another version of stylish ponytail that shaped on curly hair. It looks so adorable with all those coquettish curls which enhanced the very feminine and romantic sense for her final style.