5 Tips On Achieving The Perfect Heatless Hair Look
Straightening or curling your hair every day can feel tedious. Plus putting that much heat on your hair every single day isn't good for it either. Using any kind of heated tools on your hair can lead to heat damage which takes a toll on your hair. The best way to avoid more damage is obviously not to use heat by going heatless and this list will help take your hair from drab to fab! Check out these tips on going heatless if you have damaged hair or if you don't feel like using heat tools on your hair.
1. Don't Feel Limited By Going Heatless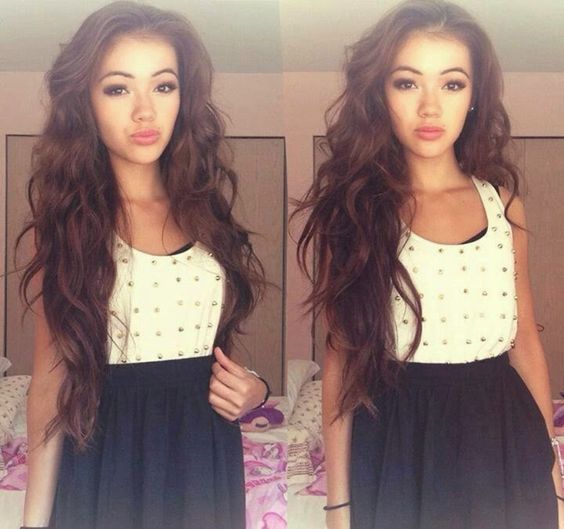 My first tip is don't worry about what style you're going to wear your hair in. Chances are if you want a certain hairstyle, then there's a heatless tutorial out there somewhere. The most popular heatless hairstyle right now is curls which can be achieved fairly easily. The most common way is to sleep in braids and take them out in the morning but you can use Flexi rods, paper towels, toilet paper rolls, bun makers or just a headband. Just a simple Youtube search will guarantee hundreds of results to help you achieve your look.
2. Switch To The Cold Setting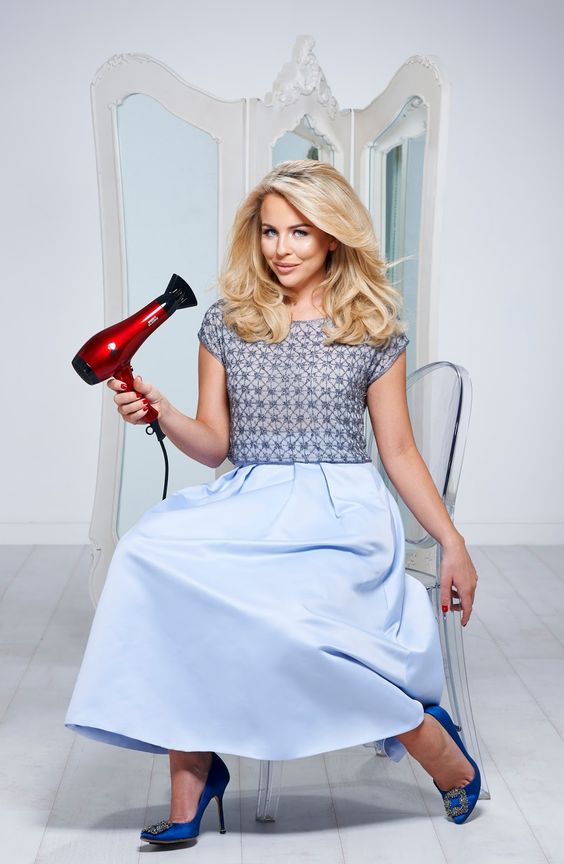 If you absolutely cannot handle not blow-drying your hair, then don't give it up. Instead of putting all of the heat on your hair, blow-dry your hair with cool air. It might take a little bit longer but it will allow your hair a break from the heat. The cold air will also help keep your hair looking shinier and set your hair, keeping it long-lasting.
3. When In Doubt, Braid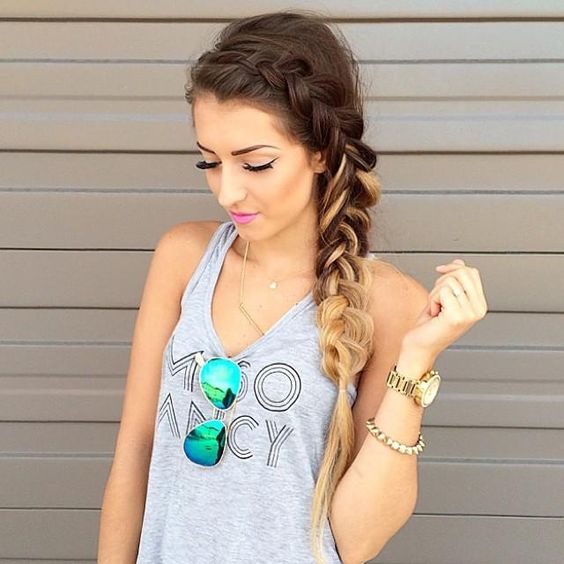 Braids are one of the original heatless hairstyles and they're perfect if you're running out of ideas for what to do with your hair. With all the different types of braids, the possibilities are endless. If you're going for a dressier look, try wearing your hair in a fishtail braid or a crown braid. If you're going for a more casual look, then wear your hair in a side dutch braid or a rope braid. You can also turn a braid into a completely different hairstyle like twisting it into a bun or just wear it in a ponytail.
4. For A Work/Professional Look, Try A Chignon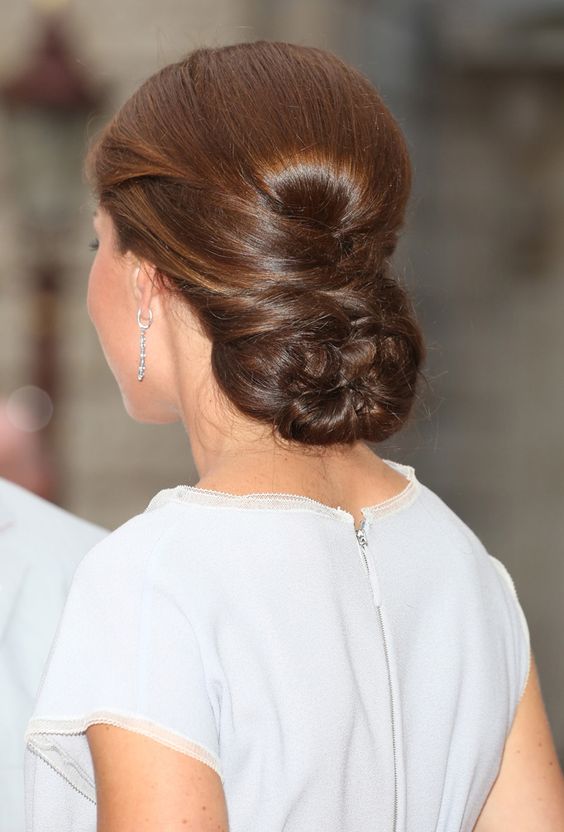 Before I start, I'd like to say that the picture above is Kate Middleton and she's a princess so you can't get much fancier than that. If you work in a professional environment, then wearing your hair in certain styles probably isn't acceptable but never fear, because there's a heatless hairstyle for that. If you want to recreate this look, try looking on Pinterest because there are a million different ways to wear a chignon on there!
5. Go on Youtube and You'll Never Run Out Of Hairstyles
If I could recommend any video, this Fancy Hair video would be it. Niki goes over 30 different hairstyles and even includes a few tutorials on how to actually achieve the look she has. Plus if you wear hair extensions, she talks about how to style them heatlessly as well. Her videos incorporate a lot of braids so if you aren't great at braiding, then this one might be a pass for you.
If you want to start slow by wearing your hair in a heatless style for a week, then Kayley Melissa's video might be more your speed. Her video does include some braided looks but some can be done without a braid too. Most of her looks also don't require many tools.
I decided to include a third video for my shorter haired ladies who might not be able to achieve some of the previous looks. This video by JaaackJack has a lot of unique hairstyles and ones that can be required on almost any hair length. They're actually really simple and she doesn't talk during the video so you'll definitely have to watch.