How to Wear Red Lipstick the Right Way
Red lipstick is a timeless beauty classic. It was first used thousands of years ago by women in ancient Sumeria and was a favorite makeup product of ancient Egyptian beauty icon Queen Cleopatra. Since its debut in ancient times, red lipstick has only gained popularity and has been used as a beauty staple and fashion statement throughout multiple millennia.
Today, red lipstick is often worn on the red carpets and runways by models and celebrities as part of their high fashion looks. Red lipstick is a versatile beauty product that can be worn both everyday and in more dramatic looks. However, it can also be difficult to apply without looking like a clown in full stage makeup. Fortunately, there are several simple ways to pull off red lipstick to make it the flawless focal point of any makeup look.
1. Choose the Right Red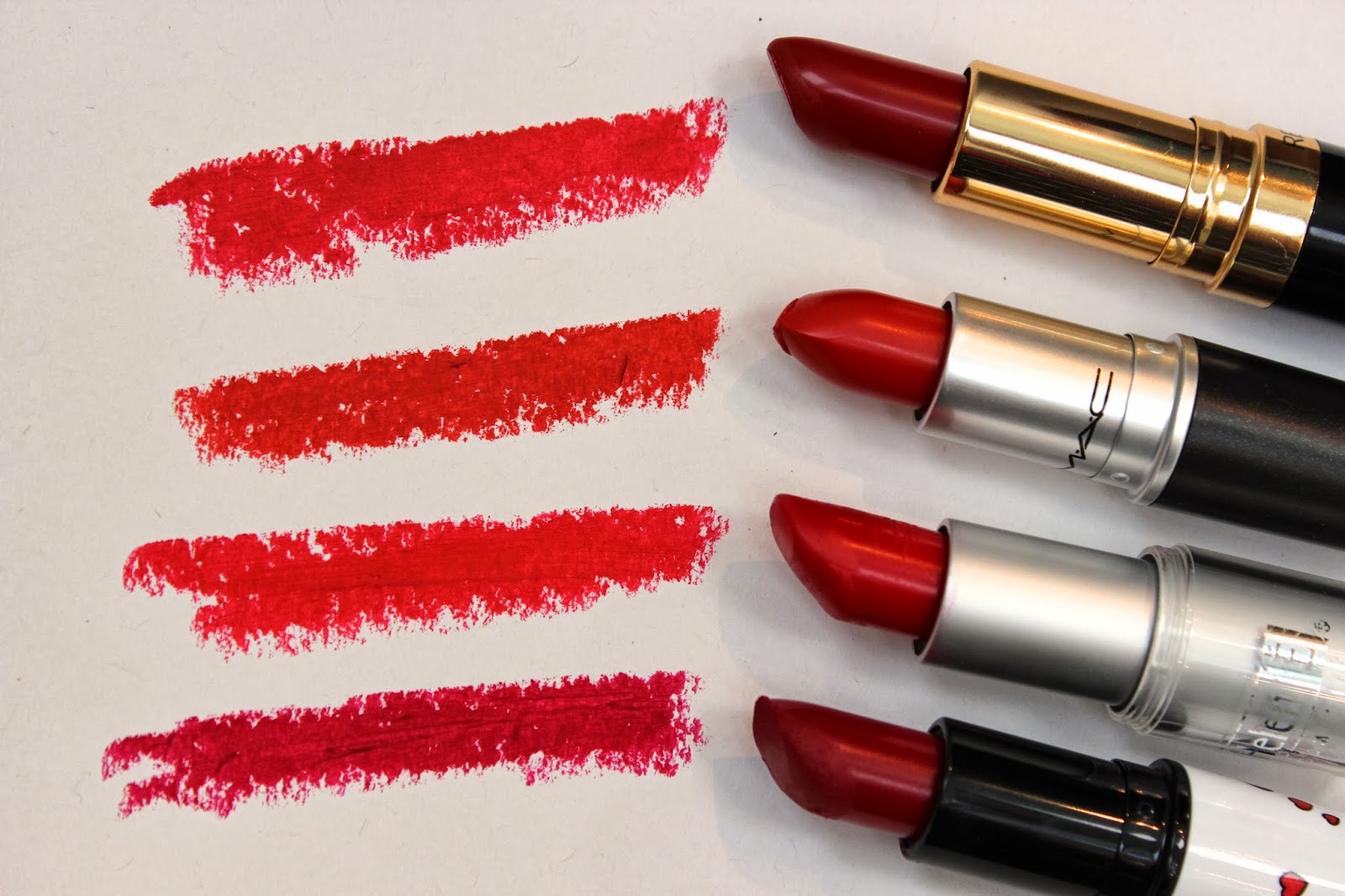 There are many different shades of red lipstick that range from a true candy apple red to a bright orangey-red to a darker burgundy. The great thing about the countless varying shades of red lipstick is that it is easy to find a shade that complements your unique skin tone.
Fair skin complexions pair best with blue-toned red lipstick in a raspberry shade. This lipstick shade complements the pink undertones in fair skin. If you have a medium skin tone, you can effortlessly pull off orangey-red shades, as they complement your tan skin. Deep skin complexions are complemented by true cherry reds or darker, purple-red shades.
2. Precision is Vital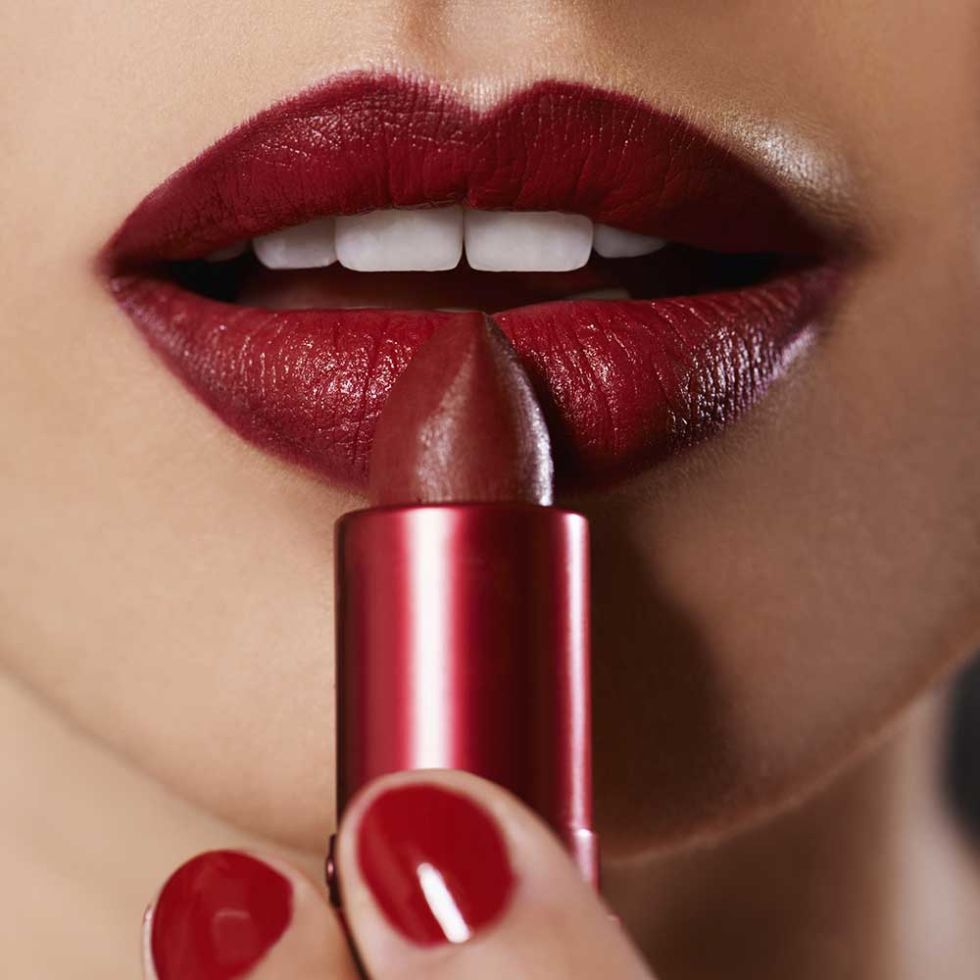 If you're wearing a forgiving lip product like sheer pink lipgloss, you can sometimes get away with smearing it on without looking in the mirror. When it comes to forgiveness, however, red lipstick is not the judge you want directing your murder trial.
Red lipstick provides a pop that stands out against the rest of your skin; that's a big part of what is so attractive about it. However, it's also what makes precision so important when it comes to applying red lipstick. There's no leeway in red lipstick application; if you go outside the edges of your lips, it will be painfully obvious. In order to help yourself stay inside the lines, always apply your lipstick in front of a mirror with your elbow resting on a flat surface to maintain steady control of your hand at all times.
3. Use Concealer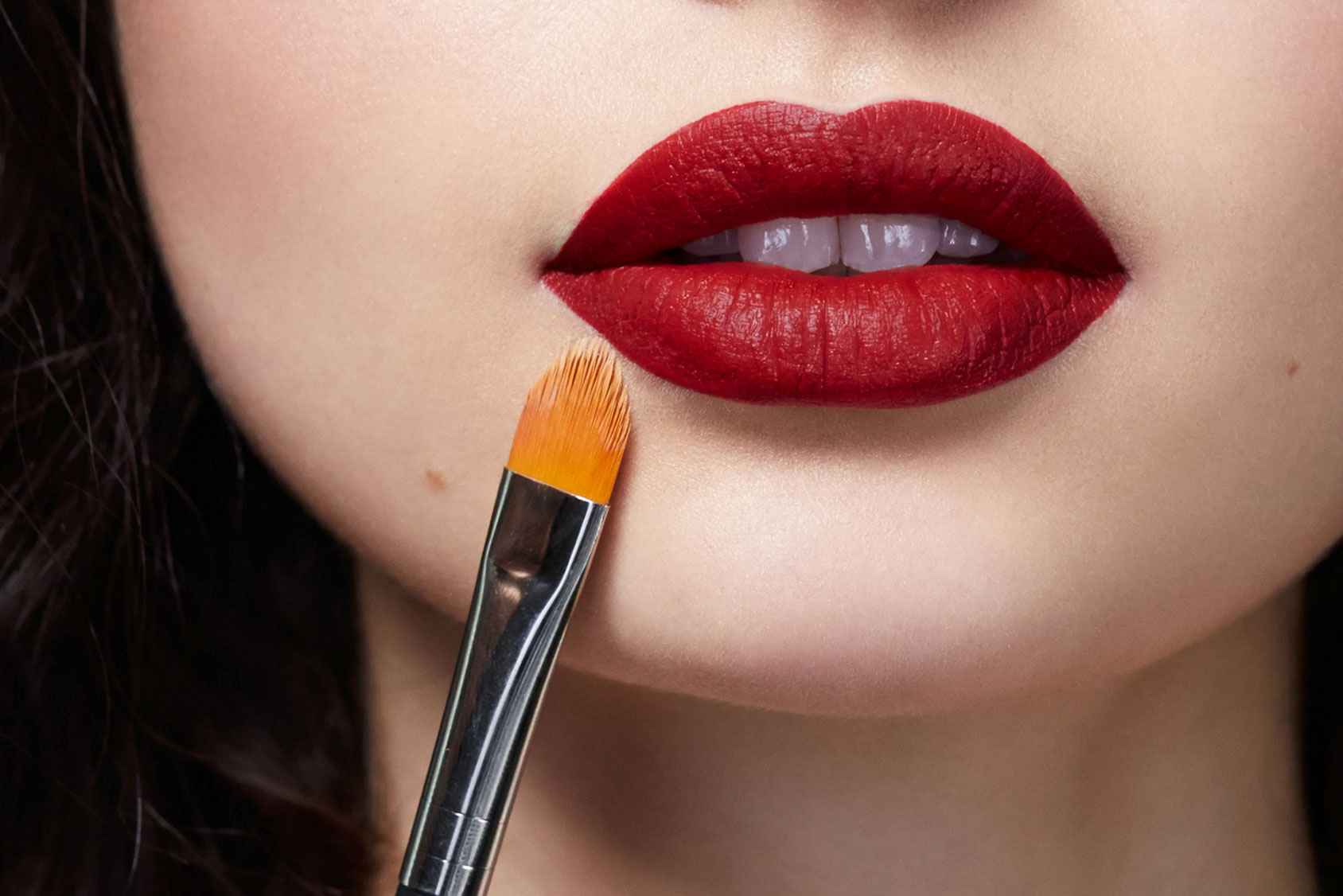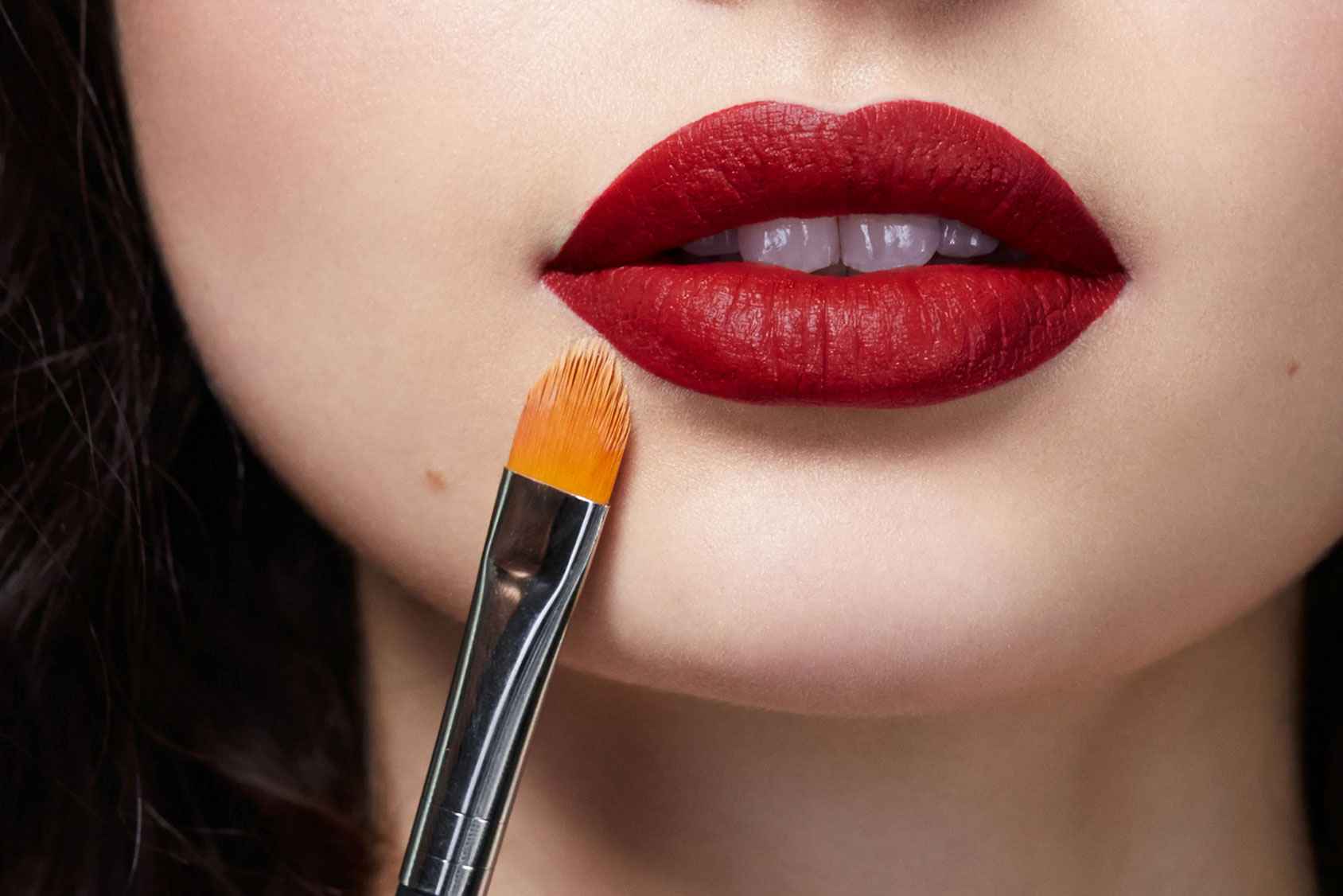 Using concealer is a great way to make red lipstick really pop as a bright and dramatic focal point of your makeup look. Red lipstick is beautiful, but it has a tendency to make the skin around the edges of your lips appear a bit dull. It can also look messy if the lipstick bleeds around the edges of your mouth as the day progresses.
Concealer can fix both of these red lipstick challenges. Using a small brush, apply concealer around the edges of your lips and blend it outward away from your lips. This concealer application will help prevent your lipstick from bleeding throughout the day as well as make the skin around your lips appear smoother and brighter.
4. Stay Away from Red Liner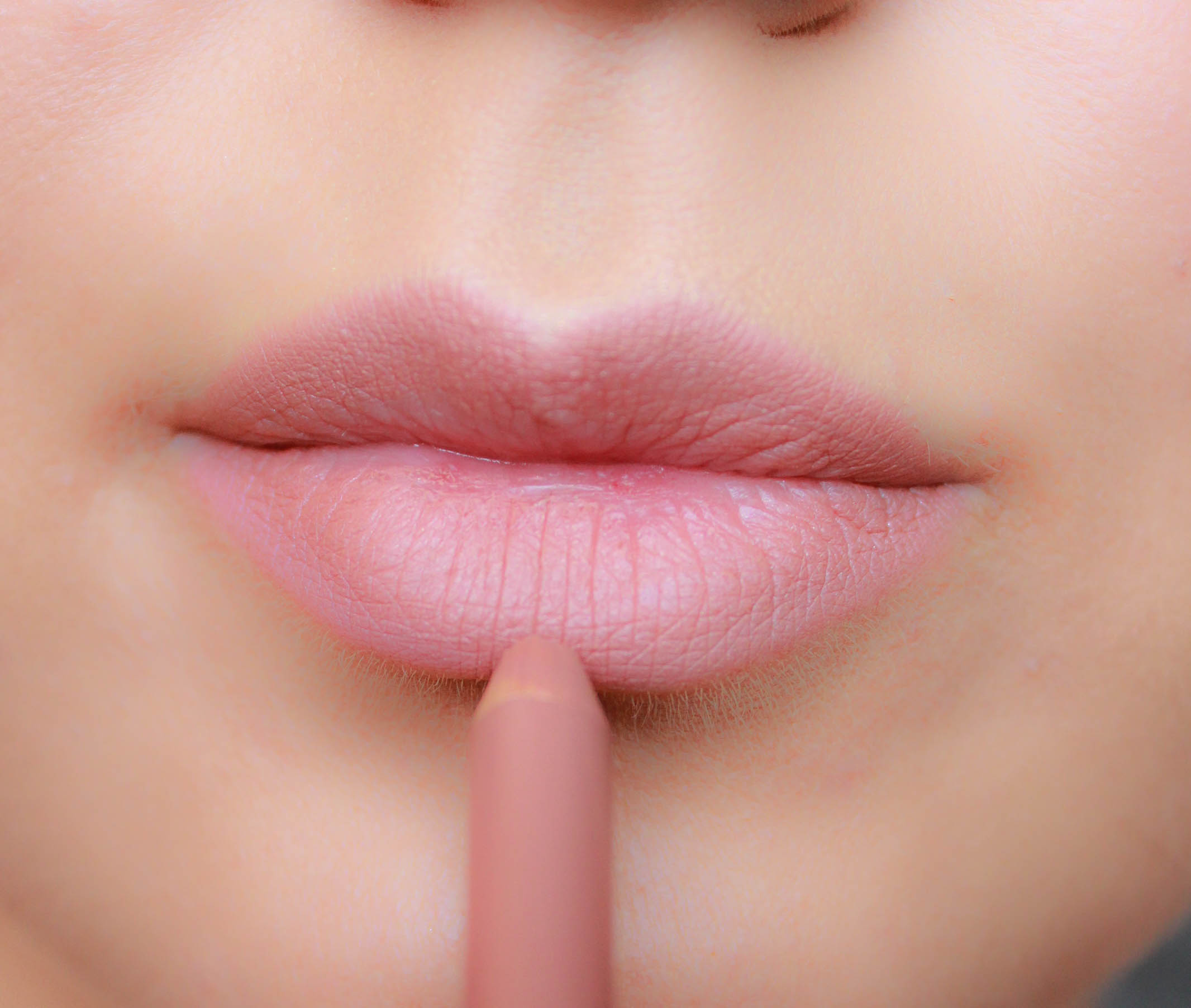 If your lips don't feel complete without your trusty lip liner, take caution when it comes to applying red lipstick. Many lipstick shades are forgiving when it comes to pairing them with any old lip liner. Red lipstick, on the other hand, is not.
Never try to pair red lipstick with red lip liner. The shades will not match exactly, and the two-toned look you'll end up with is not something to strive for. When using lip liner with red lipstick, opt for a shade of liner that matches your natural lip color as closely as possible. The liner will increase the longevity of your lipstick and prevent it from bleeding without clashing with your red lipstick.
5. Prevent Tooth Stains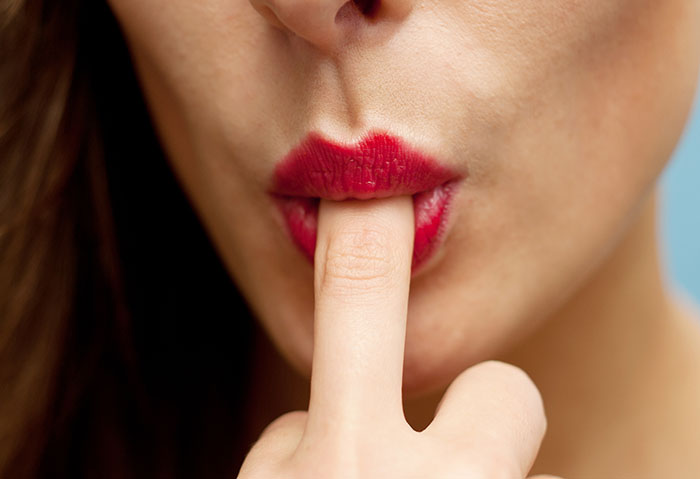 Teeth covered in red lipstick is everyone's worst nightmare and the fear is often enough to make many beauty lovers toss their tube of red lipstick altogether. Fortunately, there's an easy way to avoid a red toothy smile to prevent embarrassment and improve the appearance of your red lipstick look altogether.
Immediately after you apply your red lipstick, insert the tip of your index finger into your mouth. Close your lips around your finger, and pull it out of your mouth. Any excess lipstick around the inner edges of your lips that would have later rubbed off on your teeth at an inopportune moment will now be around your finger instead. Not only does this trick prevent future lipstick stains on your teeth, but it also evens out your lip color for a smooth finish.
Applying red lipstick can seem like a daunting feat; it's easy to mess up and you want to look sophisticated, not silly. By using the tips in this post, you can learn how to pull off red lipstick easily for a bright and flawless finish.