16 Fabulous Side Ponytail Hairstyles
This season is all about the asymmetric designs for women's hairstyles. Are you ready to keep up with this trend? We can see many top models wear this style for their off-duty look. For girls, it is very easy to make a side ponytail to get this hot style. You will have a lot of different ways to create it on medium to long hair. Follow us with 16 fabulous side ponytail hairstyles for 2016 in this post and have fun!
Side Ponytail Hairstyle for Medium Hair

Side ponytails are a best way to create a casual and chic everyday style. It will show more interesting if you add some braiding details into your hairstyle.
Sleek Side Ponytail Hairstyle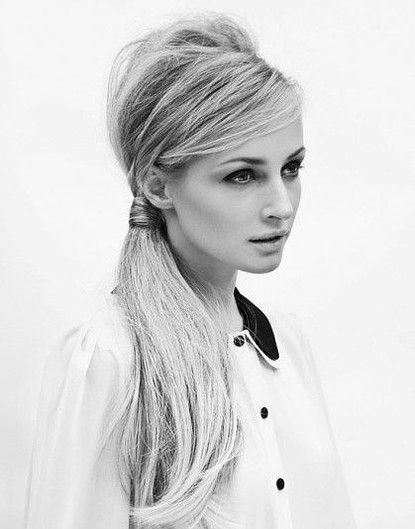 It is very easy to create a retro style by pulling your hair into a low ponytail. Tease the hair around the crown for added volume and height to the look.
Loose Side Ponytail Hairstyle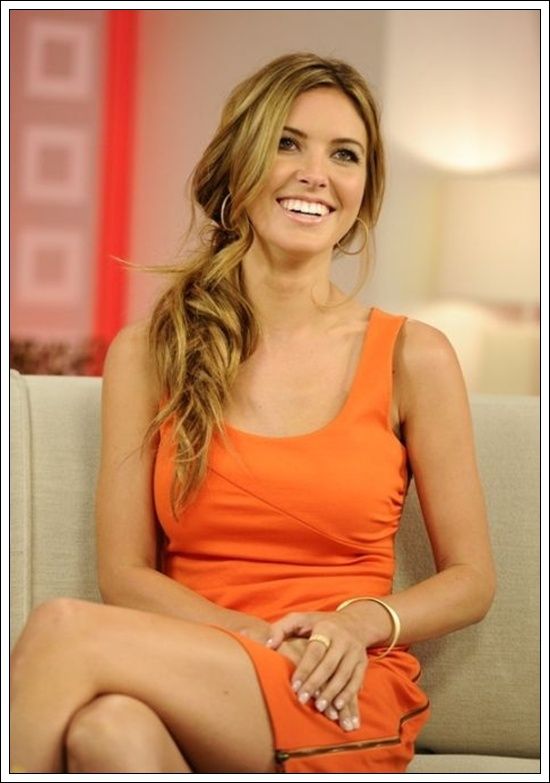 This loose side ponytail created on slightly wavy hair can make a sexy and relaxed look for us. Leave the long side bangs dropping naturally down your face.
Dutch Braid Side Ponytail Hairstyle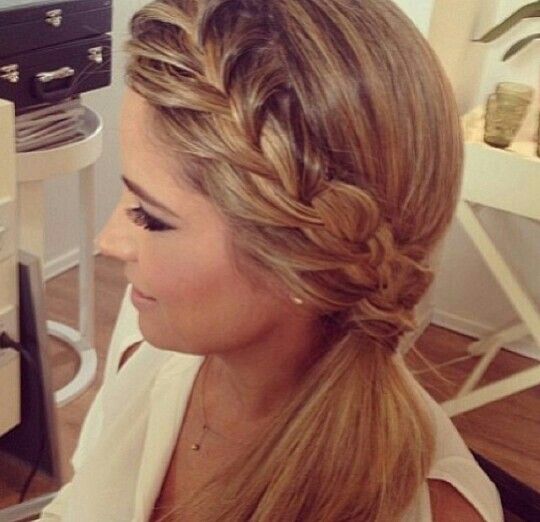 One impressive way to wear the side ponytail is to style it with stylish braided bangs. And it looks very flattering when it is created along the hairline.
Side Ponytail Hairstyle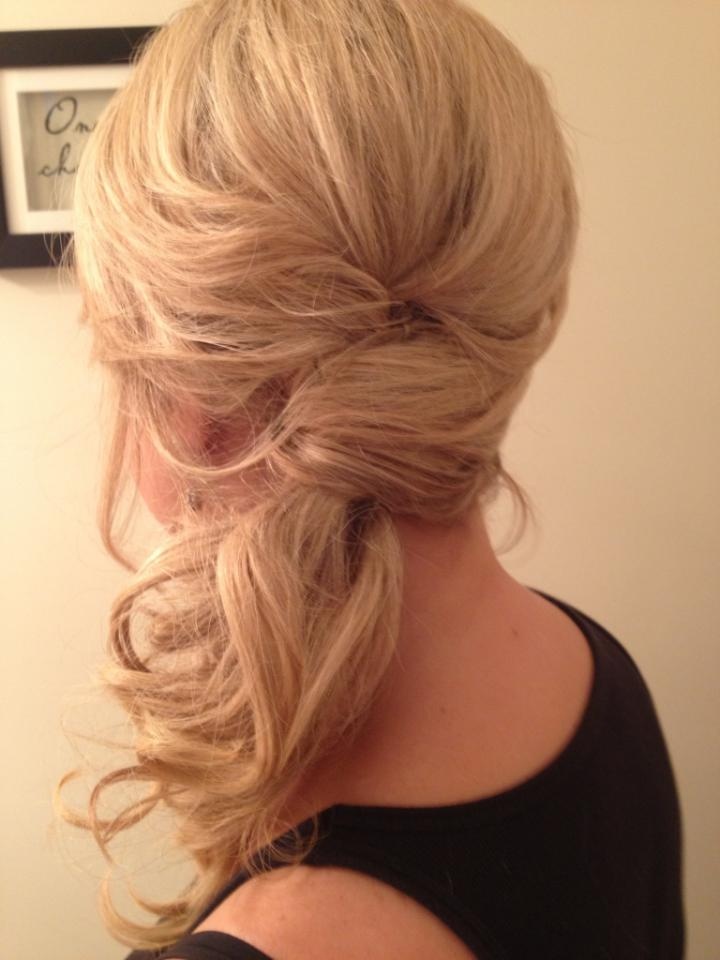 To help you solve out the bad hair day problems, this messy side ponytail can be an ideal option. It is created by tucking your hair inside and securing with bobby pins.
Side Ponytail Hairstyle Tutorial

Do you need an easy and quick hairstyle for your everyday look? Try this simple rolled ponytail and it will only take you a few seconds in the morning.
Side Fishtail Braid Ponytail Hairstyle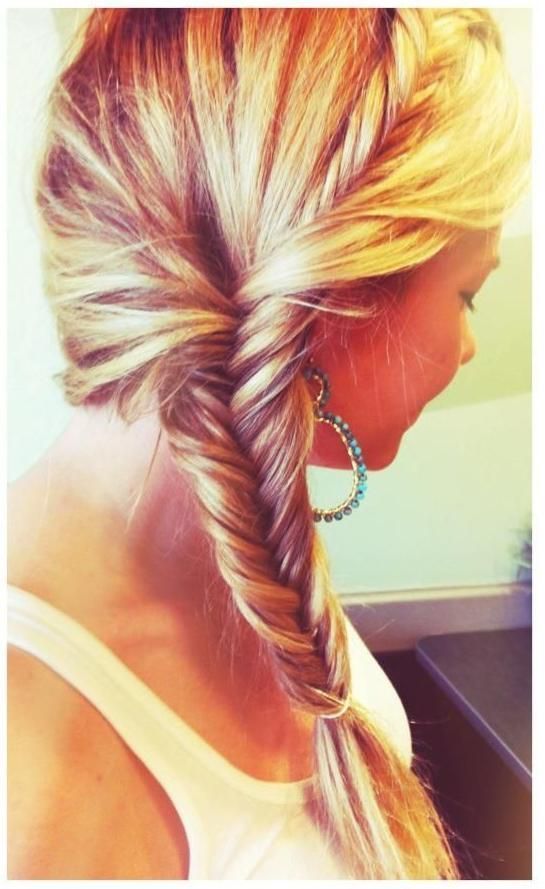 Fishtail braids seem very necessary to create a fabulous look these days. They are being available in different types for this pretty side ponytail hairstyle.
Romantic Side Ponytail Hairstyle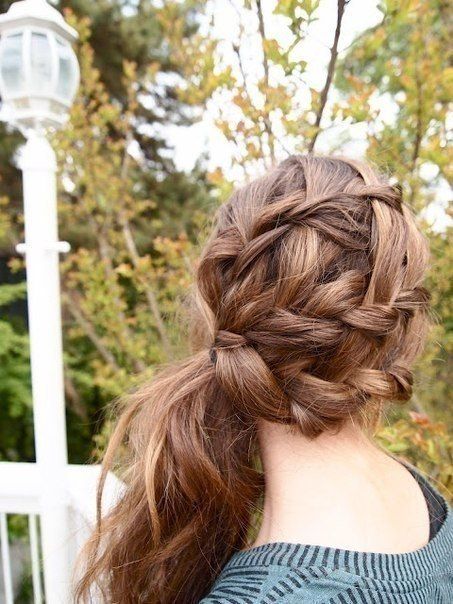 This side ponytail hairstyle looks very beautiful with all the strands overlapping with each other, which shaped an elaborate structure on the head.
Side Braid Ponytail Hairstyle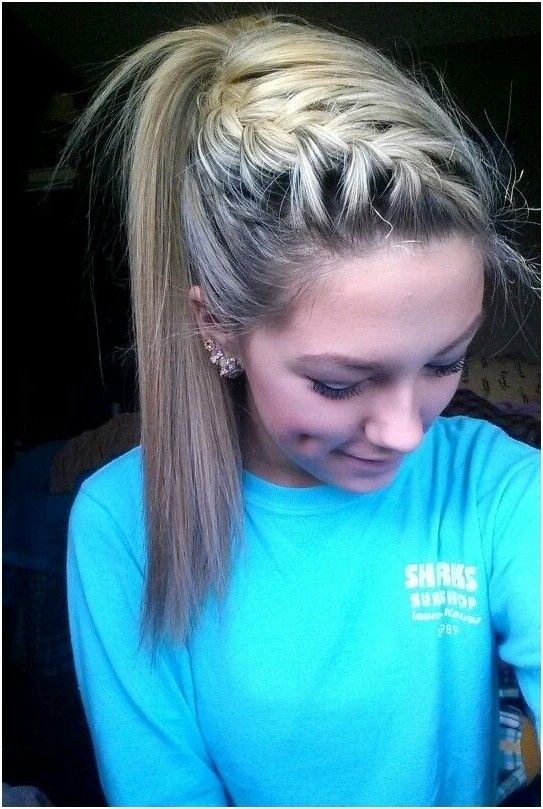 To make a difference with the standard ponytail, make your front hair into a braid and join it with the rest of your hair at the crown.
Casual Side Ponytail Hairstyle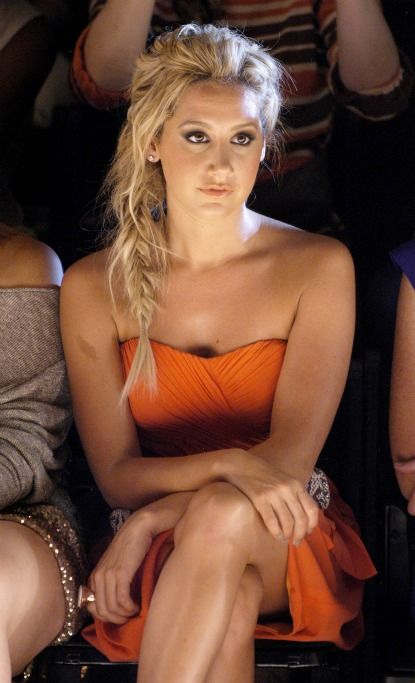 It looks ultra-charming to create the side ponytail hairstyle on blond hair. For an extra dose of style, the front part has been backcombed with a casual finish.
Boho Side Ponytail Hairstyle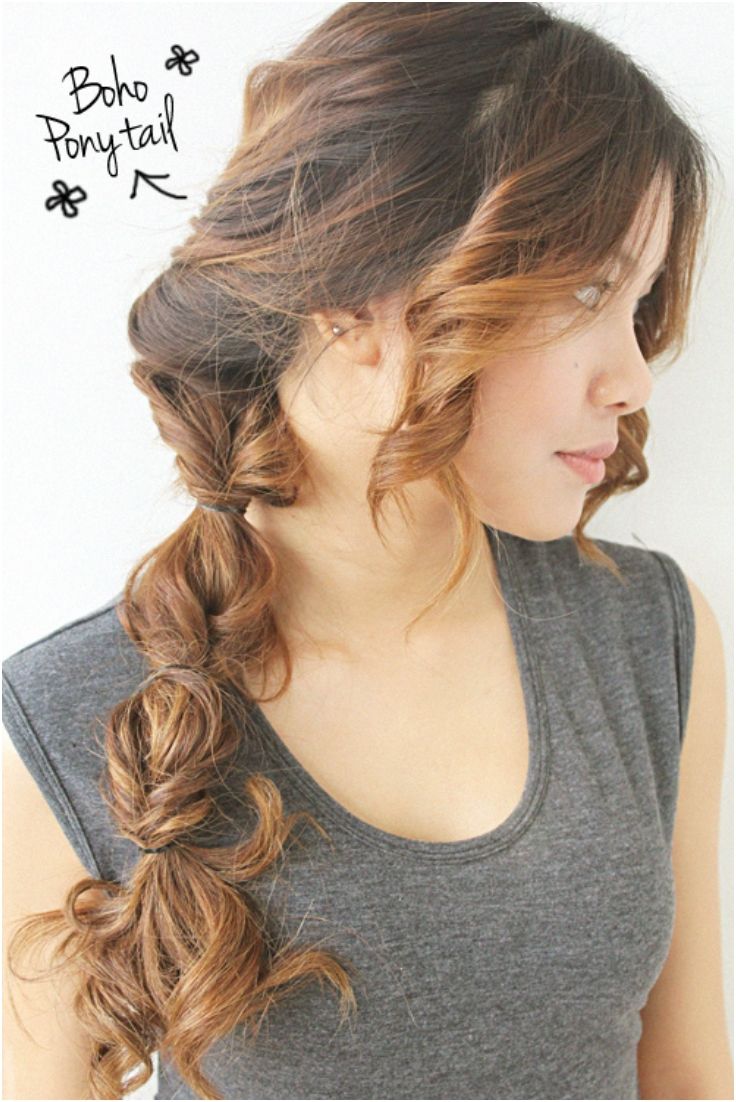 This is a casually defined hairstyle with the segmented ponytail falling down the shoulder. It is best to pair with your maxi-dress for a boho-chic look.
Side Ponytail Hairstyle for Long Hair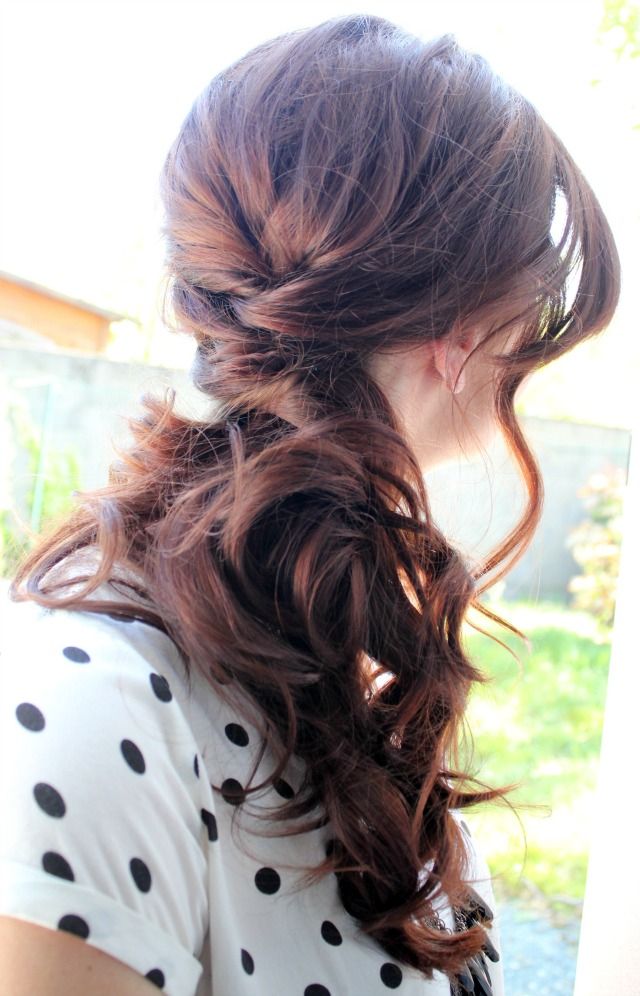 It is a fabulous way to make your long wavy hair into a low ponytail. For a softer look, you can style it over one shoulder depending on your likes.
Messy Side Ponytail Hairstyle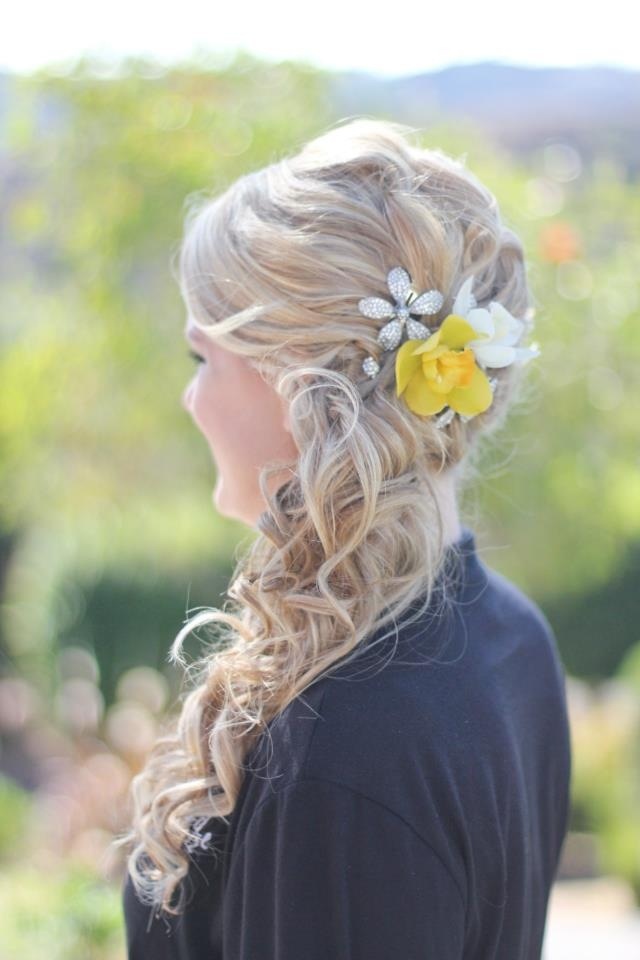 The long curly hair can look super charming and glamorous in any style. This time, it gets our attention with a messy side ponytail.
Sexy Side Ponytail Hairstyle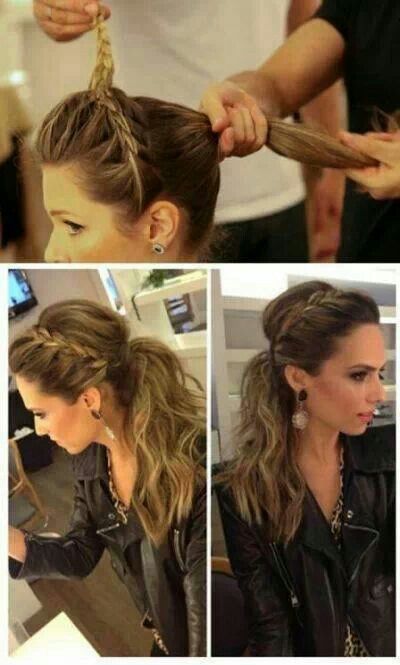 The side ponytail is a great choice for our everyday hairstyles. The stylish braided bangs acts like a headband running across the head.
Braided Side Ponytail Hairstyle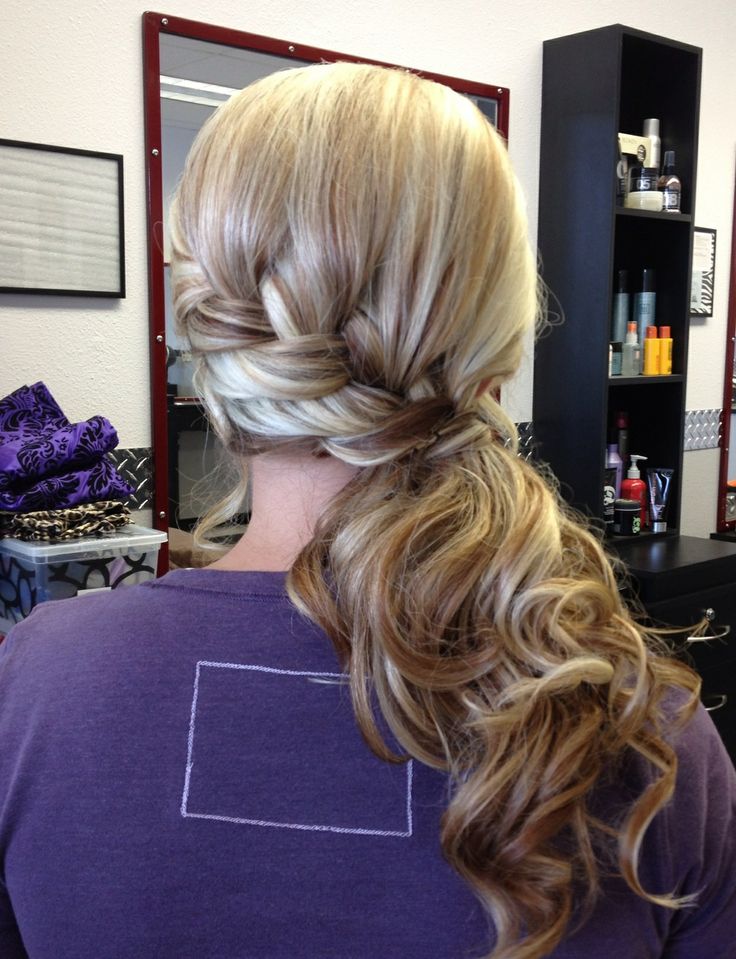 Here is another chic way to wear the braided ponytail for girls. The hair is being plaited at the back in a diagonal line set behind one ear.
You can find more (side ponytail hairstyles) on prettydesigns.com