18 Beautiful Short Hairstyles for Round Faces
The latest new hairstyle trends are really exciting for all of us. But do you know how to wear them fabulously to suit your individual hair type and face shape? Some expert advice on how to tailor a short hairstyle for round faces will need your highly attention right here. Scroll down this post to check out 18 beautiful short hairstyles for round faces 2016 in the photo gallery below and draw some inspirations!
A-Line Bob Hairstyle for Straight Hair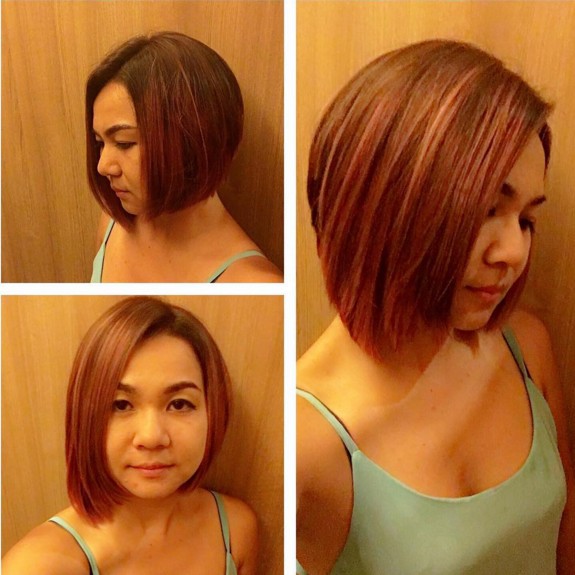 The A-line bob haircut is a perfect style for girls with round faces. The fabulous layers at the sides will frame your face in a beautiful way.
Asymmetric Short Hairstyle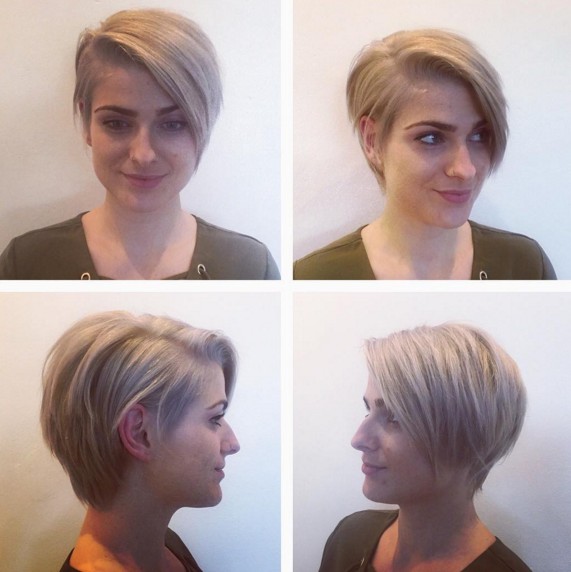 The major trend for this season's women's hairstyle is the asymmetric cut. It looks highly glamorous when the hair is swept to one side.
Long Pixie Hairstyle with Highlights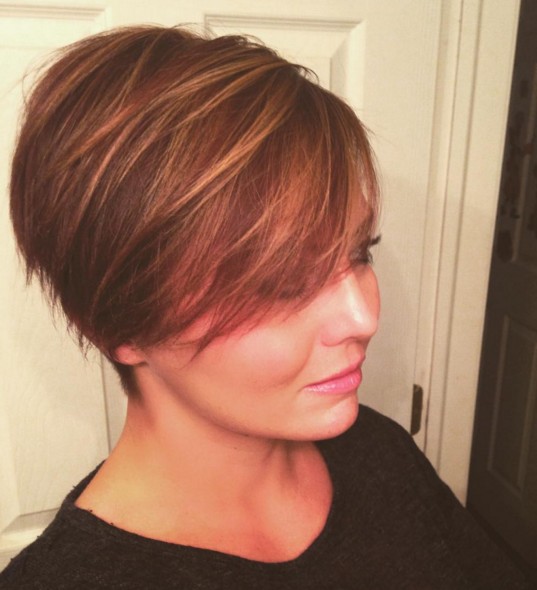 Layers are great to elongate a round face when placed around the face properly. Go to a hairdresser for a perfect design for your individual face shape.
Pink Purple Colored Bob Hairstyle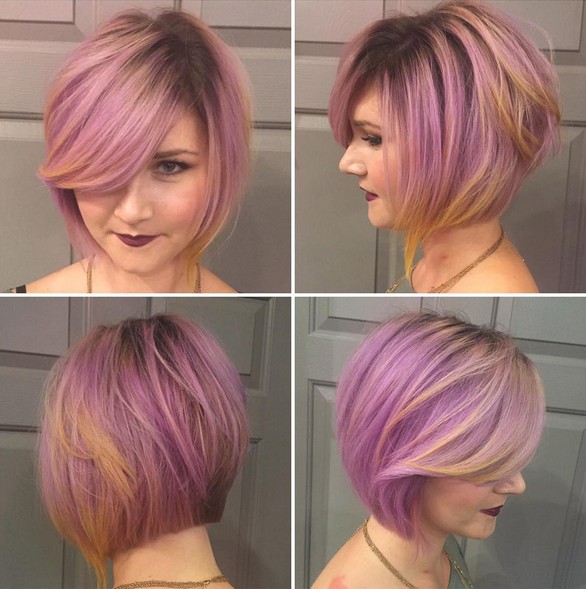 It is also a good idea to try some pretty hair colors like purple, pink and yellow, which can add plenty of textures and depths to the hairstyles for round faces.
Red Wavy Bob Hairstyle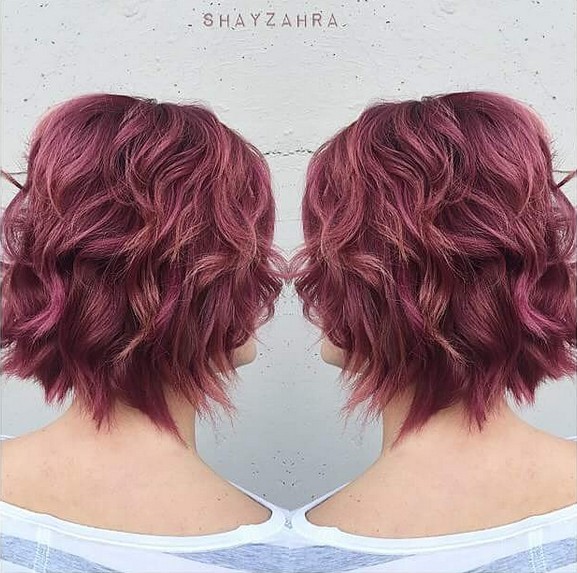 Short layers and random waves are currently the trendiest looks for women with round faces. They will create a modern and contemporary style that fits just about anywhere.
Short Bob Hairstyle with Bangs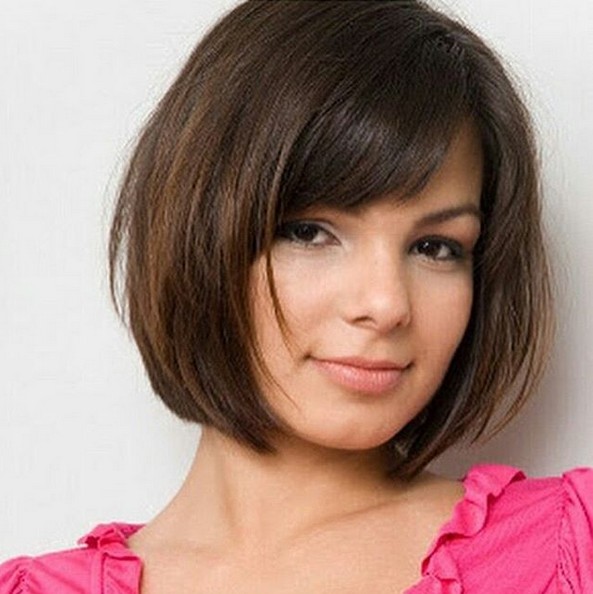 This short bob hairstyle looks very sweet and flattering with side layers achieved at the chin-level and side bangs to accentuate her lovely eyes.
Short Bob Hairstyle for Women Over 50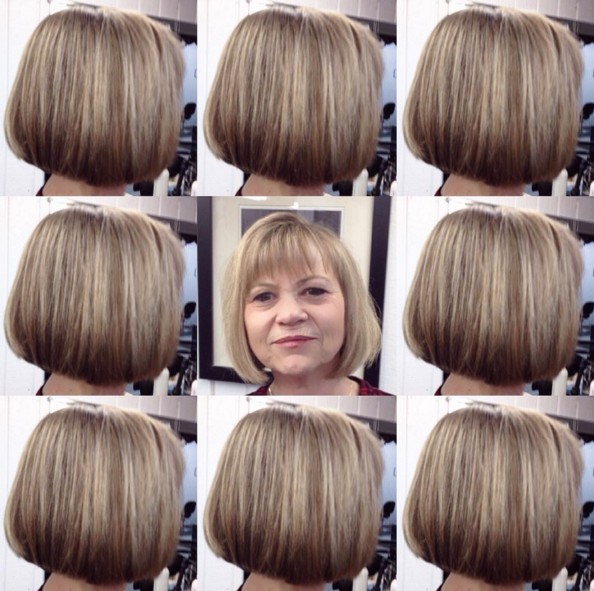 One easy way to get a much younger look for aged women is to have choppy bangs. They will help to create a much flattering shape for your face.
Short Fauxhawk Hairstyle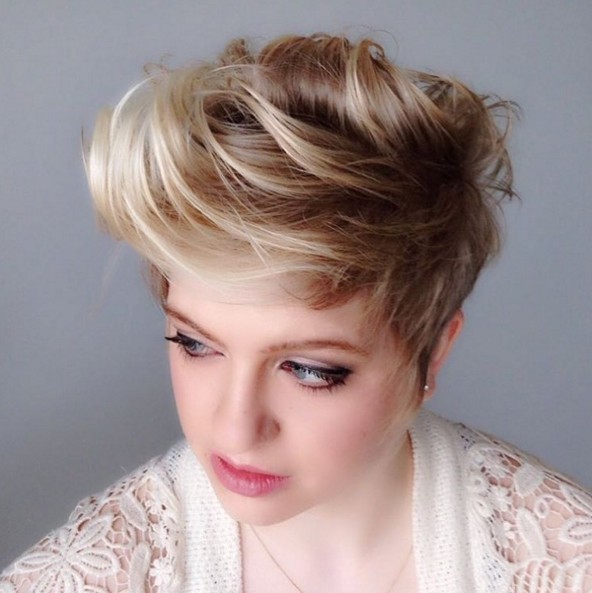 Literally, fauxhawk hairstyles should be the best option as they own a boosted volume at the top which can create added height to a round face.
Short Layered Pixie Hairstyle for Blue Hair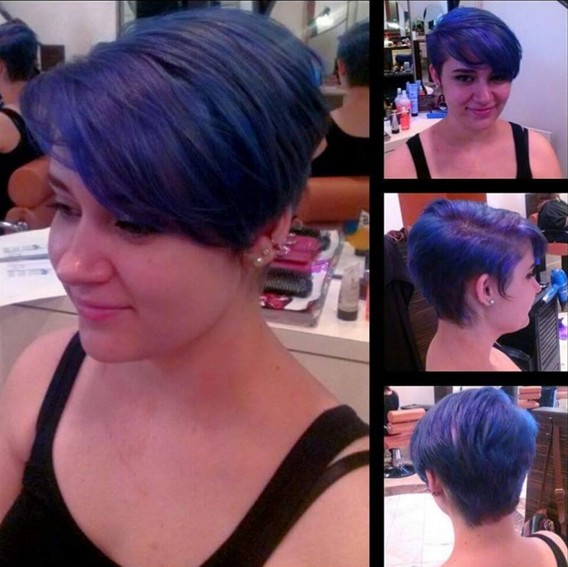 There is no doubt that the striking blue color will shift the attention from your too round or chubby face, as well as lighten up your whole look.
Edgy Colored Short Hairstyle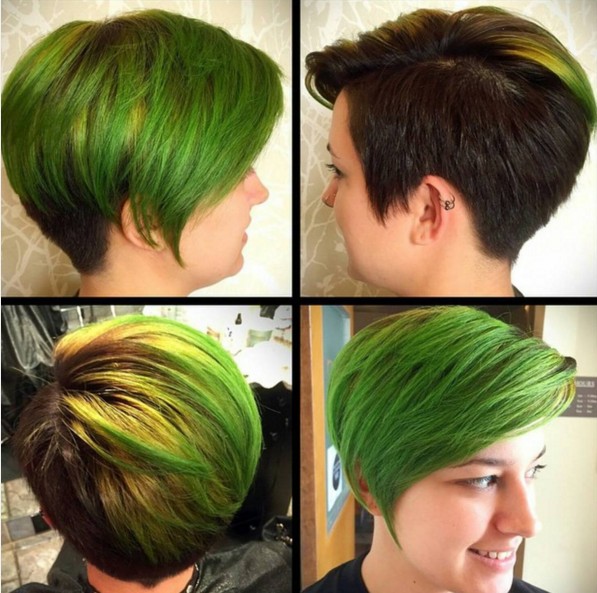 If you are too shy to experiment with a bold hair color before, then give it a try this season. You will find a totally new side of yourself.
Short Pixie Hairstyle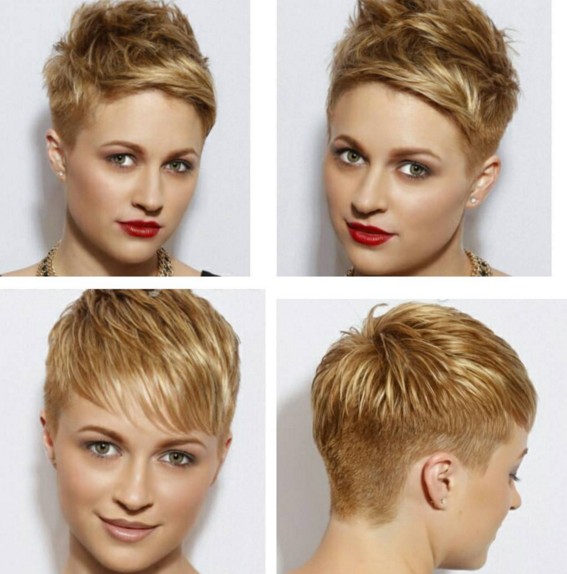 The trendy pixie cut is also not a bad option for its totally up-to-the-minute style. Remember to complete the look with a set of red lips for a more attractive effect.
Trendy Short Purple Hairstyle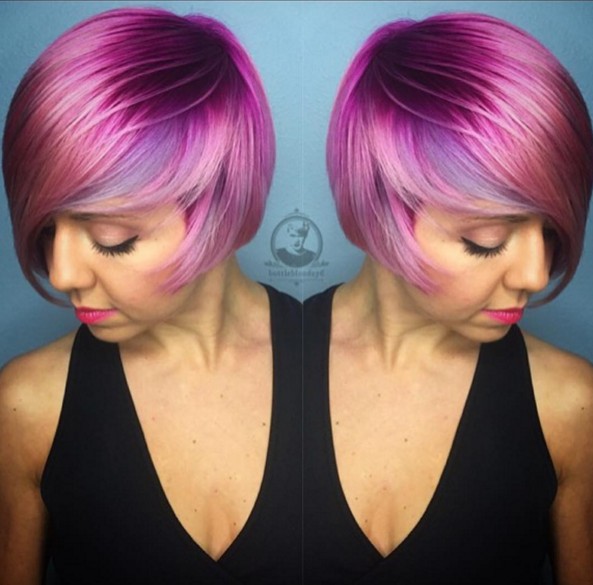 We can easily tell that the pink and purple streaks are being placed in a well-designed shape to make her round face appear thinner.
Short Spikey Hairstyle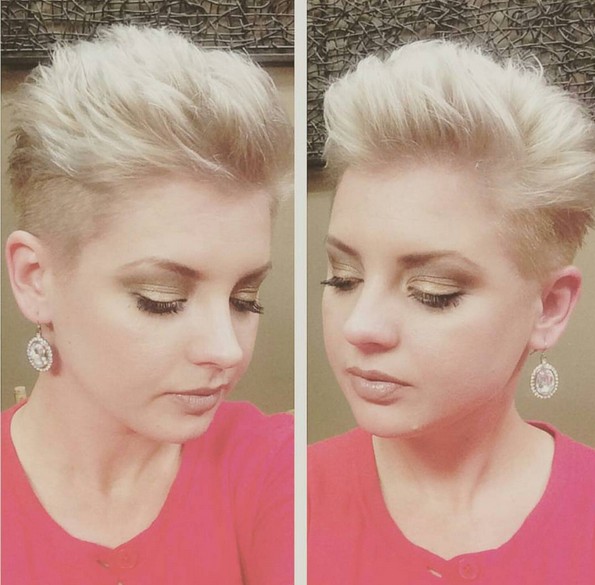 This hairstyle is definitely a flattering one with chunky layers on top and heavily tapered sides, which also help to emphasize her strong facial features.
Straight Bob Haircut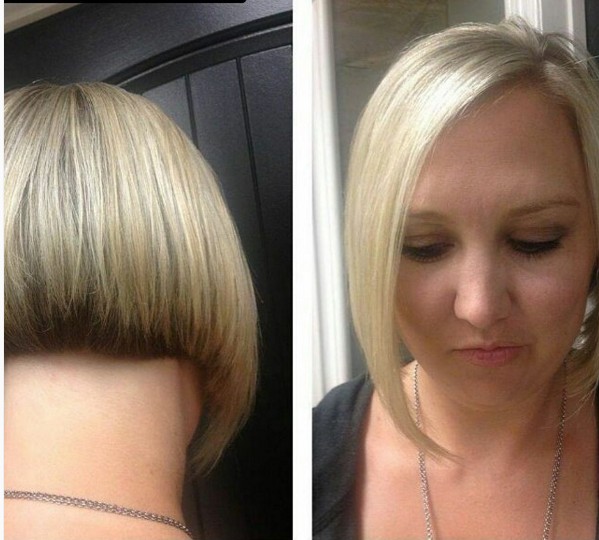 For those girls who'd prefer simple styles, this one is perfect for you with a very clean cut on the sleek straight hair and ended up with loads of roundness and smoothness that you will love.
Short Undercut Hairstyle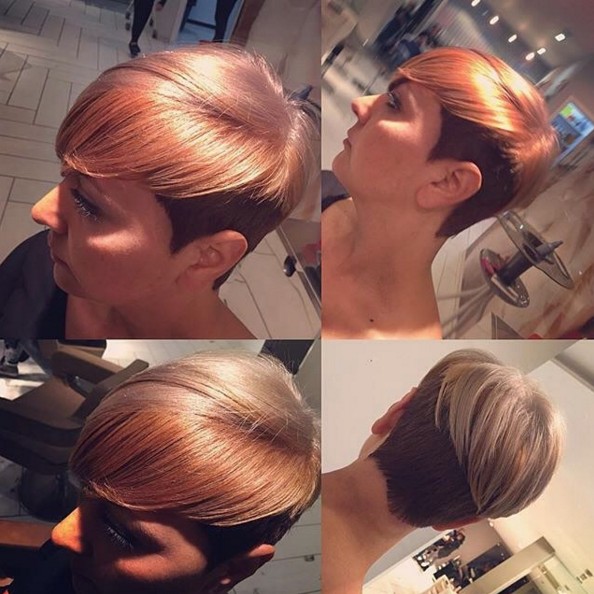 We just can't get over with the beautiful two-tone hair colors of this style. It also stunned us with the distinctive double layers design.
Short Layered Hairstyle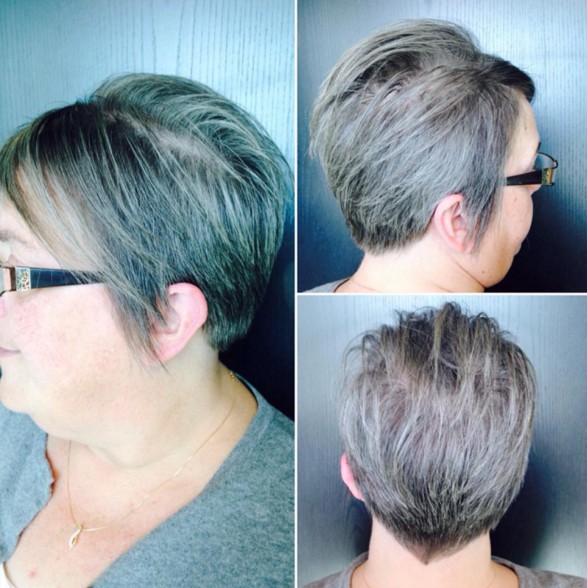 It can create a super contemporary and casual style for women over 50 by heavily tapering the strand into feathery, ragged tips all over the head.
You can find more (short hairstyles for round faces) on prettydesigns.com