8 Skincare Tips For Acne-Prone Skin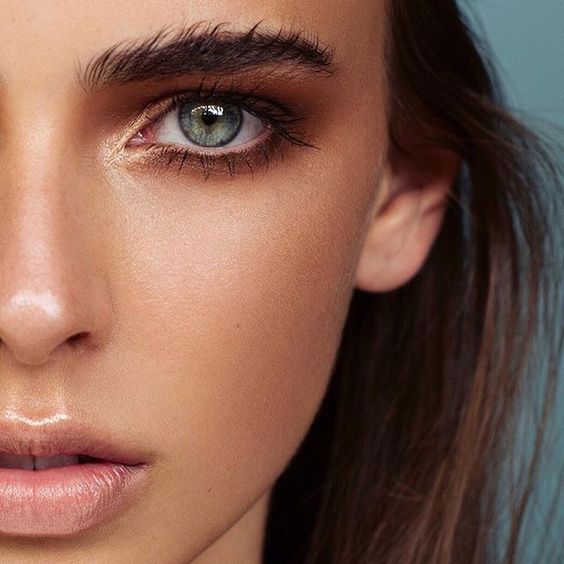 If you have skin that is prone to acne and tends to break out frequently, developing an effective and non-irritating skincare routine can be a nightmare. Acne-prone skin is very sensitive and can be easily irritated and driven to increased breakouts by the slightest wrong skincare product or technique. If you're tired of walking on eggshells around your skin in an attempt to calm down your breakouts and prevent more blemishes from developing, you'll be glad to know there are several simple solutions. Keep reading to discover seven skincare tips for acne-prone skin that can help you customize your skincare routine for your blemish-prone complexion.
1. Don't. Use. Scrubs.
Many face washes claim to reverse and prevent acne with exfoliation that penetrates deep into your pores to unclog them and combat buildup that causes blemishes. It's usually never a good idea to use any kind of facial scrubs on acne-prone skin, however.
Acne-prone skin is extremely sensitive. If you scrub it down with harsh exfoliating beads every night when you wash your face, it's likely to rebel against you with redness, patchy dryness, and, surprise surprise, more acne breakouts. Stick to gentler face washes that do not include any built-in exfoliators.
2. Go All-Natural
All-natural moisturizers, face washes, and other skincare products are a much better bet for use on acne-prone skin than any skincare products that include harsh ingredients. Skincare products that are not natural include chemical ingredients that can damage your skin and cause a negative reaction that leads to more breakouts.
Stay away from any skincare products that include phthalates, parabens, and synthetic fragrances. Opt to purchase skincare products from all-natural and organic stores and websites rather than your average supermarket.
3. Take Advantage of Grapefruit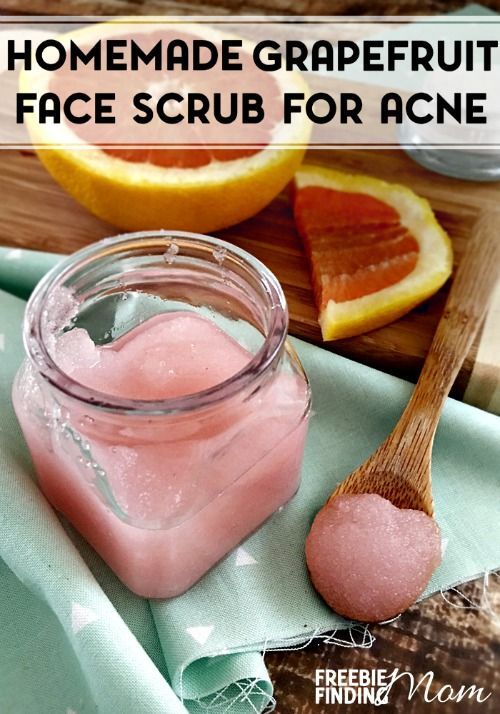 Have you ever noticed that grapefruit is a popular ingredient within many moisturizers, face wipes, face washes, and other skincare products that are designed for acne-prone skin? This is because grapefruit is a natural brightener and includes tons of antioxidants that can help prevent and reverse breakouts.
You should try to add some grapefruit-infused products into your skincare routine. However, make sure that the products you buy include pure natural grapefruit, not some synthetic copy. Make sure the product is all-natural, as well, and is not using its 'natural grapefruit-infused' label to get away with including other harsh chemical ingredients.
4. Get a Salicylic Acid Wash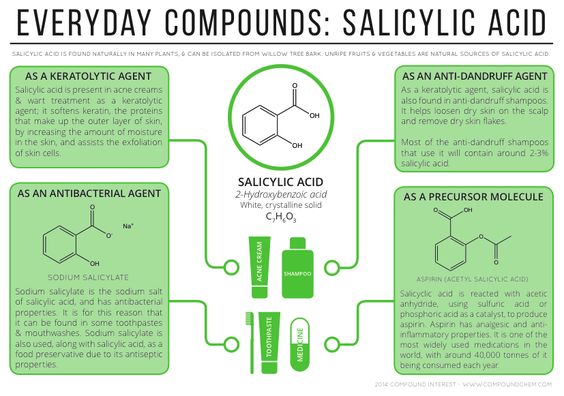 Salicylic acid is a powerful, effective ingredient in many skincare products that can be used on acne-prone skin to get rid of current blemishes as well as prevent future breakouts.
Invest in a salicylic acid face wash in a cream formula that will gently soothe your skin as it cleans and treats it. Don't use any salicylic acid skincare products more than two to three times per week, as they can be very drying for your skin. Make sure to moisturize abundantly after using them, as well.
5. Use Pump Moisturizer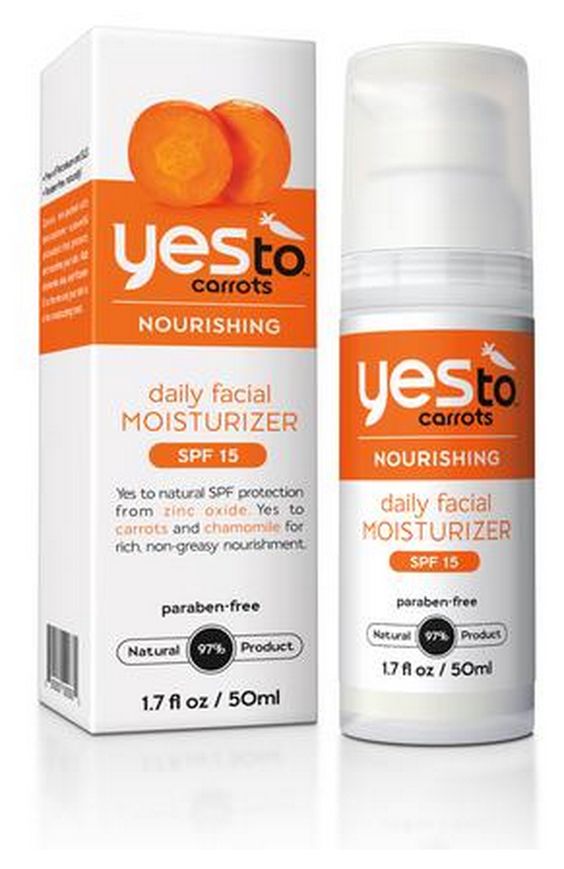 Is your moisturizer in a jar or a pump distributor? If your answer is a jar, it's time to grab a new moisturizer off the shelf. Your fingers are filled with oils and bacteria at all times. When you swipe your hand into your jar of moisturizer to retrieve the product, you infuse your moisturizer with those oils and bacteria from your skin.
Using a moisturizer with a pump distributor instead prevents your lotion from getting contaminated by the dirt and oils on your skin every time you use it. If you can't bear to part with your moisturizer in a jar, start using a cotton ball or a spoon to remove it from its jar so you can keep your hands out.
6. Use Light Skin Makeup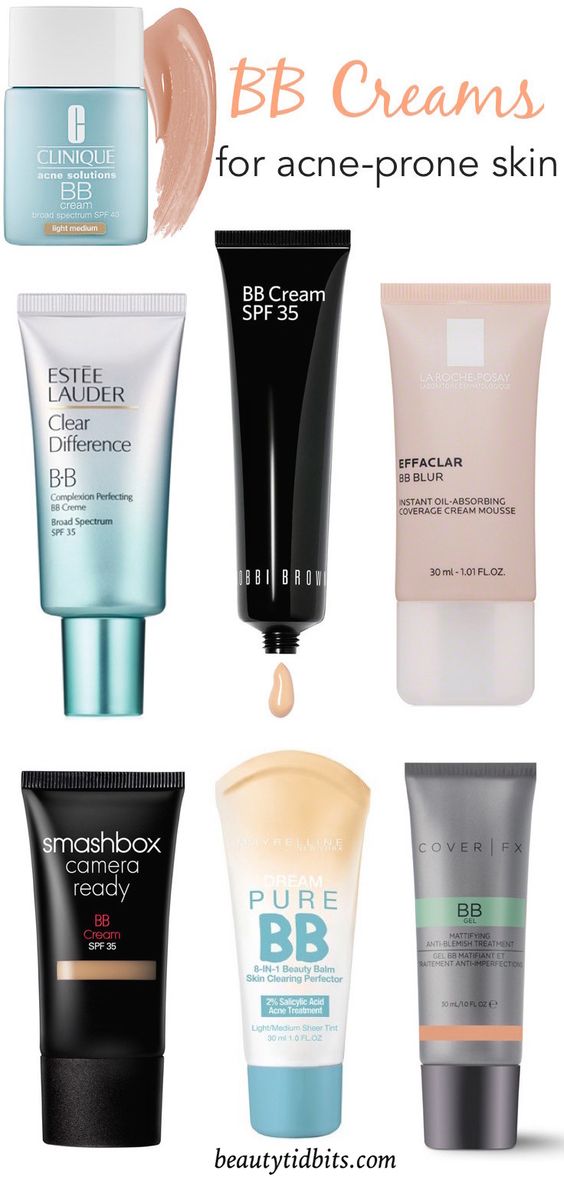 If you have skin that is prone to acne, don't smother it in a heavy liquid foundation. This will only clog your pores, irritate your skin, and contribute to the frequency and intensity of your breakouts.
To achieve makeup coverage for your skin without using a super heavy foundation, experiment with BB creams, tinted moisturizers, or lightweight powder foundations instead that let your skin breathe and don't clog your pores.
7. Apply Sun Protection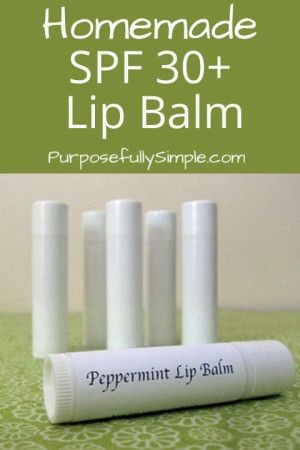 If you have acne-prone skin, it is especially important for you to shield your skin from the sun by applying sunscreen daily. Skin that tends to break out with blemishes can be extremely irritated by sun damage.
Use a lightweight moisturizer every morning with at least SPF 15 sun protection or higher to soothe your skin and keep it shielded from the sun. You can also use a BB cream or foundation that includes SPF sun protection as a part of your daily skincare routine, as well.
8. Microneedling
Also known as Collagen Induction Therapy, Microneedling is an innovative skincare technique and an effective treatment for stretch marks and acne scars. Microneedling has proven to be a wonderful therapy that helps rejuvenate the skin, improve its texture and reduce any pigmentation. The process involves poking small, invisible holes in your skin using peeling rollers, also known as Dermarollers which increase the collagen production in our skin that helps regenerate it.
The complete process is fast and painless and all you have to do is to massage your face up and down gently with a roller. You can try DermRollers, the #1 Derma Roller in Australia and is a best fit to your needs.
Acne-prone skin is one of the most difficult complexions to deal with when it comes to skincare. The next time you're feeling frustrated about your ineffective skincare routine, use the seven skincare tips for acne-prone skin in this post to help you develop a skincare routine that really works for you.