8 Eye-catching Pink Hairstyles for 2023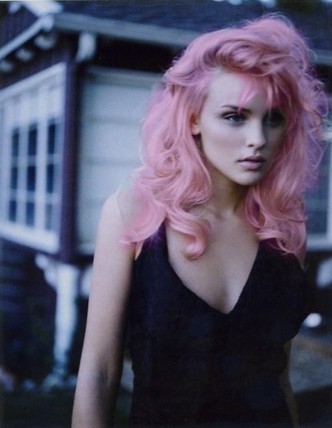 Do you want to change into a cute pink hairstyle for the new season? Let's check out the most fabulous pink hairstyles for 2014 together. You can find one favorite and take it to your hairdresser.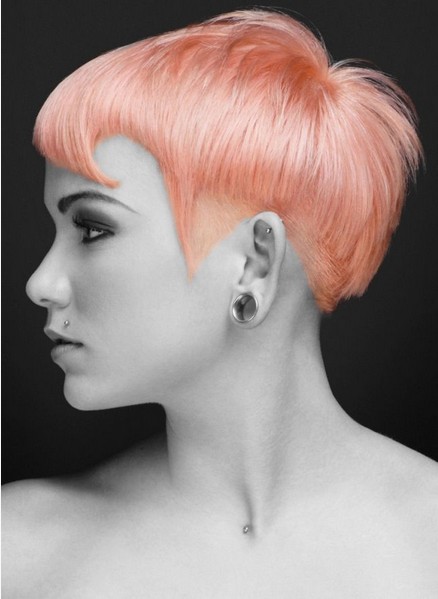 This is a swift short haircut in the lovely rose pink color. All her straight ends are neatly cut for a well-defined shape for the overall hairstyle. The flipped up tresses with stepped lengths look so soft and make a lightweight effect for this pretty girl. At last, her delicate ear locks and expertly trimmed side-skimming bangs flattered this straight hair to its perfection.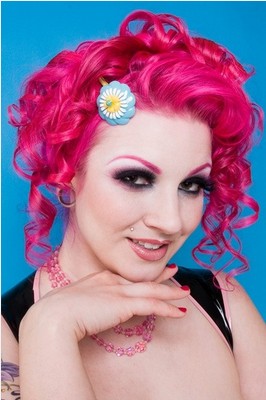 This messy pink updo hairstyle is especially for medium curly hair girls. It is finished with a strong flirty sense for a super adorable shape. Its stylish deep parting is also a big bonus for the whole look. At last, a lovely hair pin and mysterious smoke eye-shadow flattered this casually-defined hairstyle to its most for this gorgeous lady.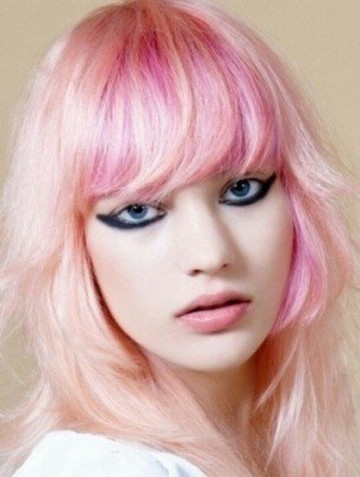 This mid-length layered choppy hairstyle is featured with lovely full blunt bangs, which accentuate her striking blue eyes with an elongated eye liner. The flattering pink color echoed with her side layered tresses around her face and her delicate jaw line shows more perfect too. Finally, her slightly tousled straight hair redefined this choppy hairstyle with a strong modern-chic sense. It will be a good option for mid-length hair girls.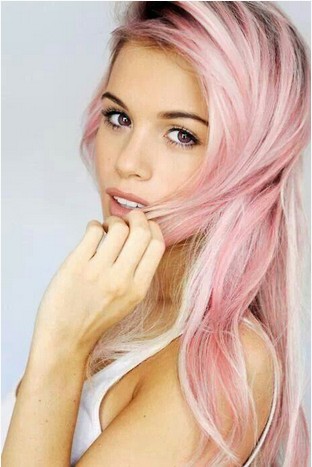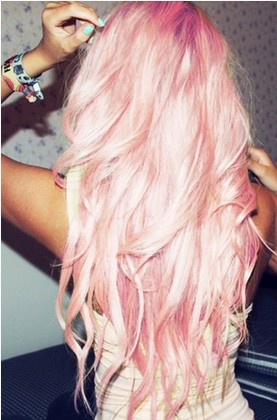 When it comes to the long wavy hair, the bright pink color will definitely complement it with another new definition. If you are still concerning the final effect, just check these two stunning picture and you'll get the very answer.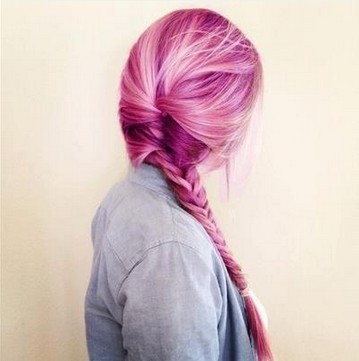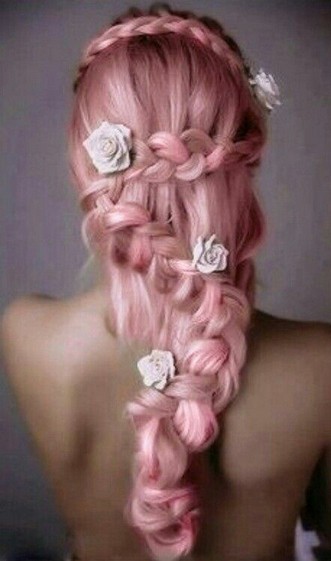 Besides, the braided pink hairstyles also look fantastic for women too. You will be enchanted by their versatile shapes and styles after seeing their beautiful photos.