Amazing Blunt Haircut for Bob Hairstyles
The classic blunt haircut can give out an ultra modern sense with its neatly cut edges. When it is applied with the faddish Bob Hairstyles, it will make a totally stunning look for the wearers. So if you want to get yourself a clean yet trendy look, go to the amazing blunt cut Bob hairstyles!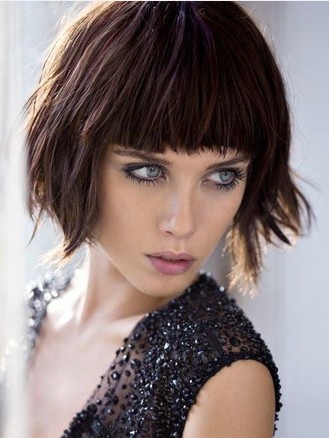 This flattering Bob haircut looks so impressive with its flattering shortly cut ends. It is finish in almost the same length with a few layers to highlight textures and movements to this adorable Bob Haircut. All those slightly curled tresses that flipped in the air add a strong flowing and romantic sense for a final soft look.
At last, the straight across eye-brow skimming bangs made her striking blue eyes and the well-defined jaw-line the center of attention.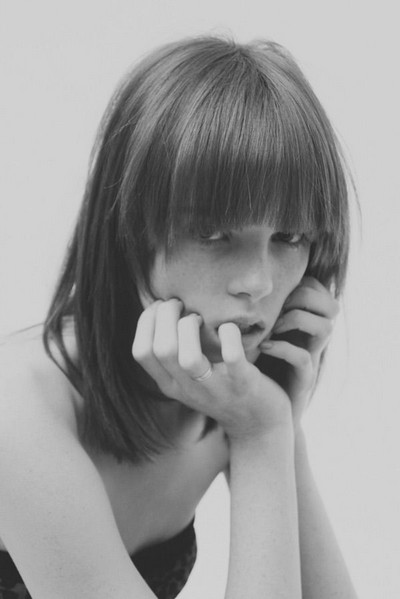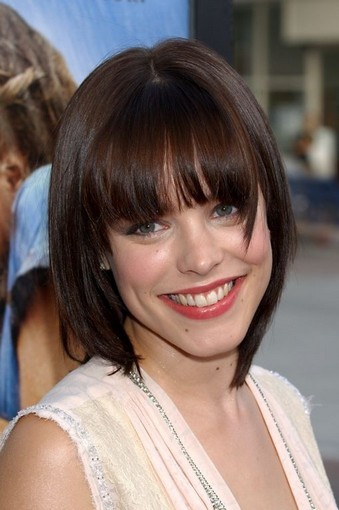 When the stylish Bob haircut meet the sleek straight hair, it will make an absolutely high-fashion look for any wearer. And it seems that it looks so great with the brunette hair girls. If it is shaped with a little messy style, it can also give out a super dreamy-like sense for young girls. Besides, its long side bangs will make a face-framing shape to flatter your face.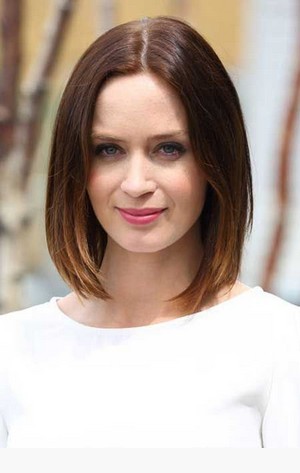 Of course, the hottest ombre technique will make a trendy look when paired with the Bob hairstyle. And a modest center parting complements it to a more flattering effect. The final look is so classic yet glamorous with its well-groomed silhouette.