Vintage Pin Up Hairstyles for Women
Have you ever been enchanted by a vintage pin up hairstyle when watching some classic Hollywood movies? They are all about playful bangs, bold curls and bandanas and we love them so much.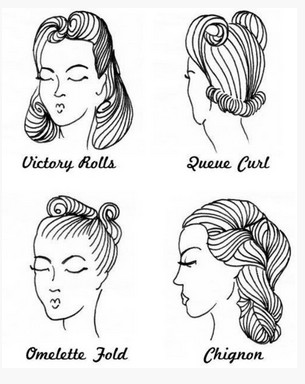 Today, let's check out the most charming pin up hairstyle through this small collection together and try to find your retro hair inspiration!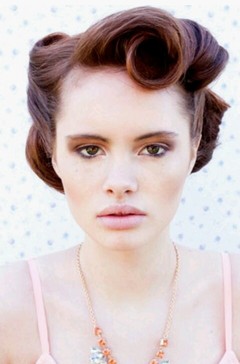 This amazing retro inspired pin up hairstyle shows the very possibility that the fantastic finger waves could bring an ultra fabulous look for the wearers, especially when they are styled with the stylish deep parted bangs. It helps to accentuate her glowing eyes as well as her delicate features. The outline that created by the gently curled tresses looks so gorgeous with its adorable shape.
The secret to make this hair perfect is to keep all your hair in check and the all kinds of styling products will be a big favor.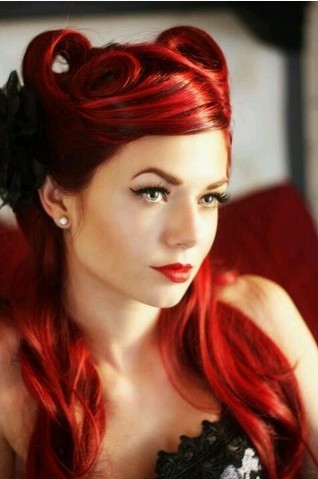 This striking red color works so fantastic with this long vintage pin-up hairstyle. it is featured with cute loops that made by her curled tresses at her crown. To balance out this bold colored hairstyle, she decorated it with a delicate black hair accessory, which is being able to flatter her lace strapless dress at the same time.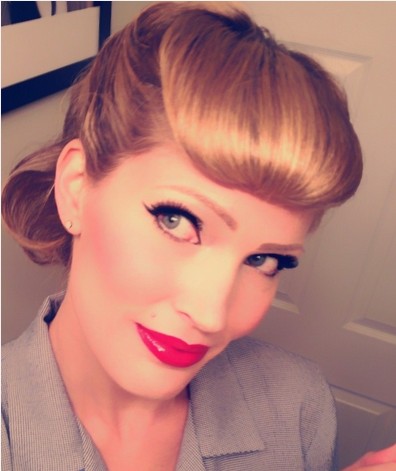 This is a super chic pin up hairstyle featured with playful rounded bangs. They are styled with the well-groomed curls towards inside and echoed with the coquettish curls in the back perfectly. Finally, the overall hairstyle is full of luscious and vintage sense.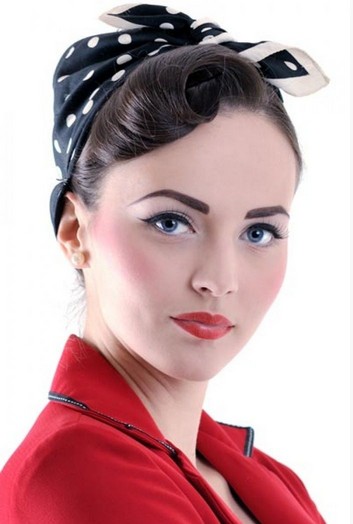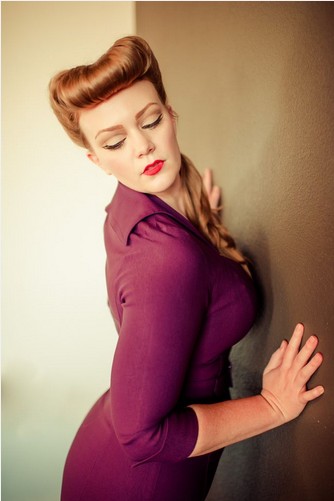 Of course, the print bandanas could make the vintage pin up hairstyles more delightful for women. They will bring an understated effect to the wearers with their styles. And the pin up ponytail hairstyles are also a go-to option when you only want to get a simple vintage hairstyle.