26 Amazing Bun Updo Ideas for Long & Medium Length Hair
What's not to love about the good old fashioned bun? This is one of the only hairstyles we can think of which looks just as perfect when worn in a scruffy, effortless top knot on casual days out as it does when it is preened and polished to perfection by a bride on her wedding day.
The reason buns look so beautiful on so many different types of girls is that they are perfect for flaunting stunning facial features and bone structures. Not only do buns look gorgeous, they are practical and hassle-free too. Summer is nearly here, after all, so we are all in need of a style that keep our hair off of our faces, stops the humidity giving us frizz and just generally keeps us looking and feeling cool. With so many examples of bun looks out there, it can be difficult to settle on just one.
Step by step messy bun updo tutorial for long hair
This is really an elegant updo for dating!
Easy step by step hair tutorial: rose bun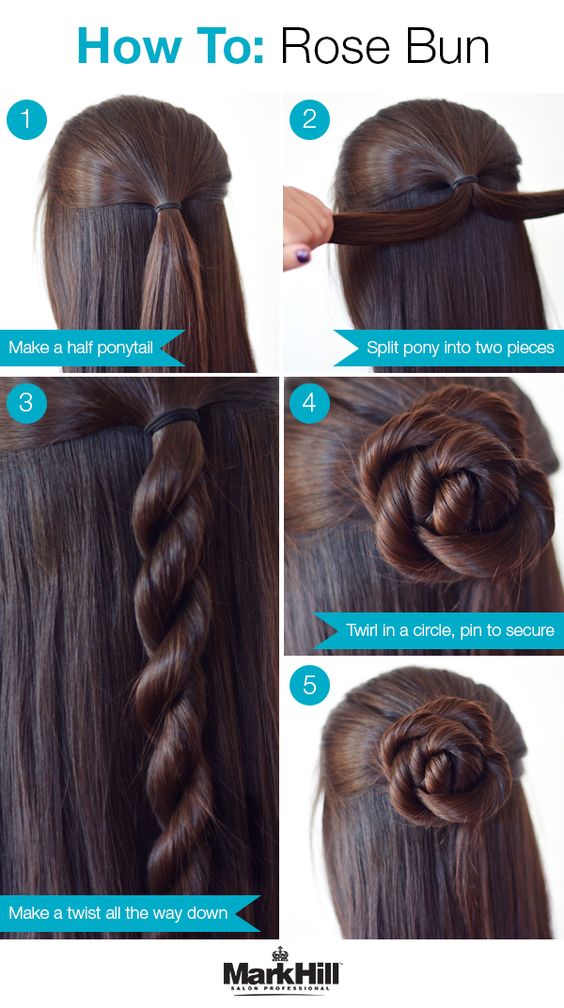 If you've poured through pinterest and trawled through tumblr, enviously admiring the endless amounts of pretty buns out there, never knowing which to choose, this list should help you find your ideal style.
Stylish Up-Do
Usually we pile all of the volume and drama at the very top of our up-do. This super fashionable bun adds a unique twist by teasing and backcombing the underside of the bun, creating a quirky shape.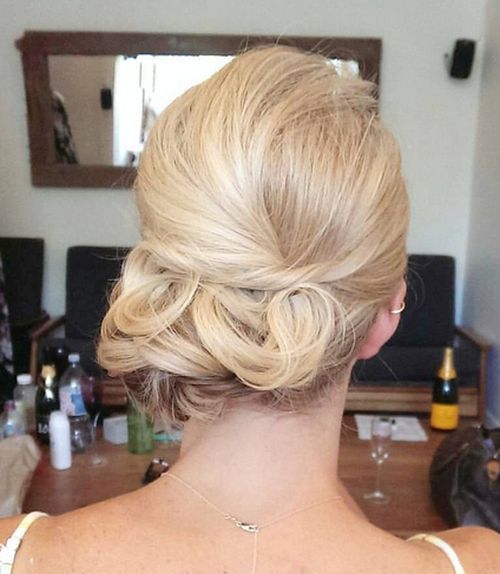 French Twist
If your hair is as voluminous and bouncy as this girl's, then this laid back style will suit you. We love the waves in the French twist and the way they are accentuated by a few streaks of caramel balayage.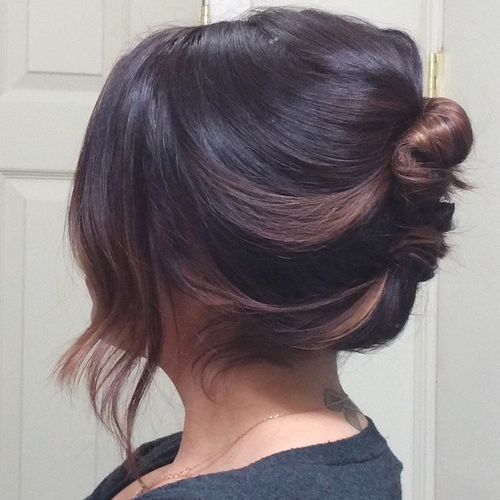 Keep it Simple
It's hard to imagine any hairstyle looking so simple and so stylish as the humble bun. All you need to do to recreate this look is twist your ponytail into a nicely knotted bun and add an eye catching accessory.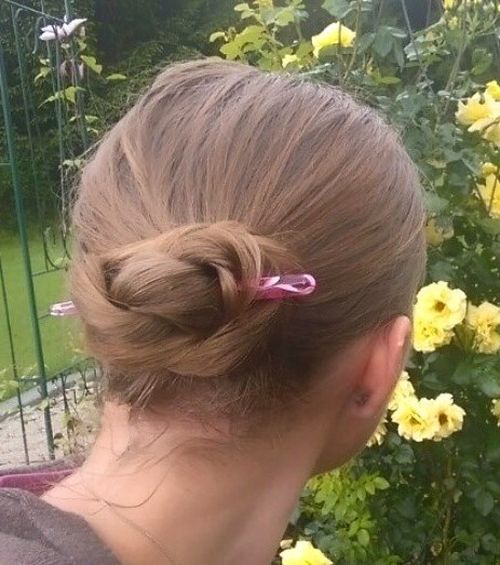 Twisted Bun
This chic chignon really is fit for a fairytale. The way the sides have been twisted into one loose braid is truly beautiful and that small bun at the back is very pretty too.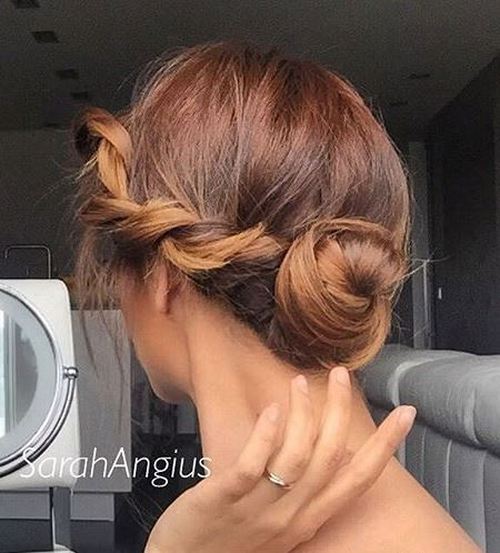 High Bun
No matter what texture or thickness your hair is, you'll find that it looks big and beautiful when you wear it in this style. The bun has been piled high on top of the head and the entire crown has been teased and backcombed to add serious volume.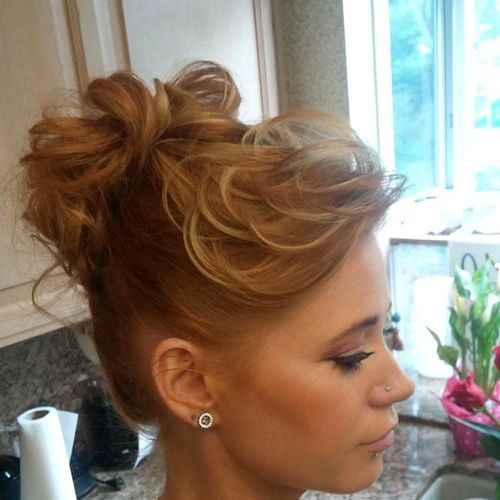 Messy Twist
Make a statement to the world that you are a fun, relaxed and carefree girl by trying out this twisted bun. Wispy strands of hair have been pulled out of the tight bun, giving off a cool, undone vibe.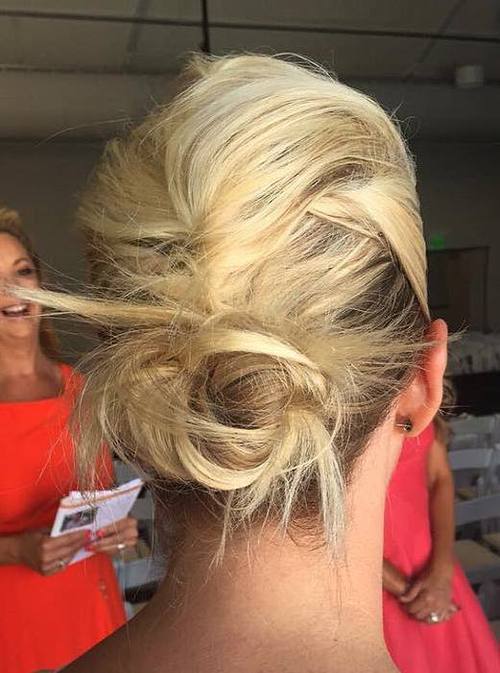 Layered Chignon Updo
There are many different dimensions going on in this bun. You or your stylist will need to section off the crown, and wrap them around in tiered layers. Two pretty flowers offset this look perfectly, as does the chic bun at the nape of the neck.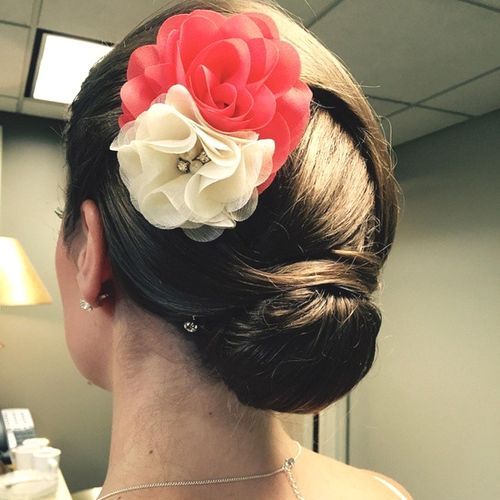 White Floral Bun
Here is another example of just how perfectly buns and flower accessories go together. These pretty blonde waves have been pulled back into a full-bodied bun and the creamy white flowers are a stunning addition.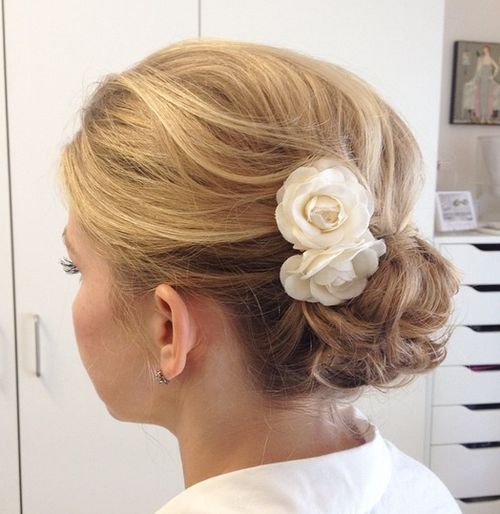 Bandana Bun
A hairstyle like this one will suit a quirky girl with a relaxed, bohemian side. The underside of the hair has been braided into a stunning French plait and the bun itself is covered with a patterned bandana.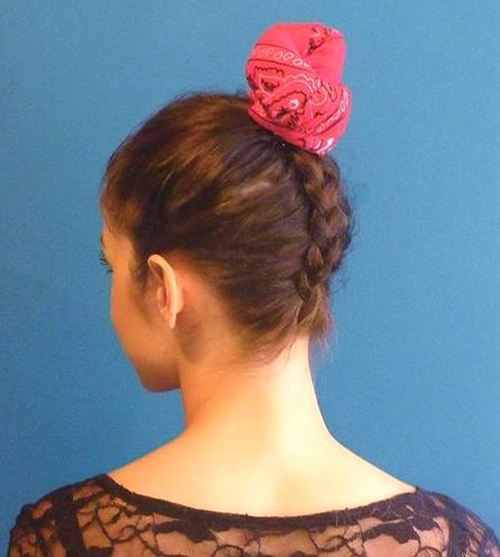 Super Sleek
There is not one hair out of place in this perfect side bun. The slicked down black crown is so glossy that it is possibly shimmering. We also love the unique twist of tying the bun to the side rather than right at the back.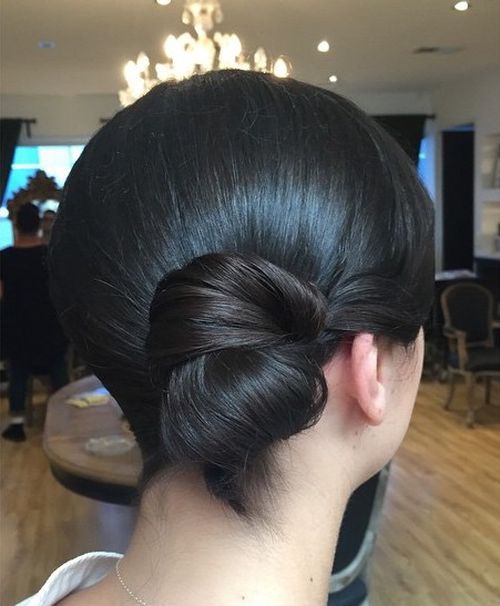 Half Up Half Down
Who says that a bun has to be swept all up away from the face to look great? This style is ideal for trendy girls and is the perfect mix of cool and casual. It looks particularly incredible with that angled, graduated bob.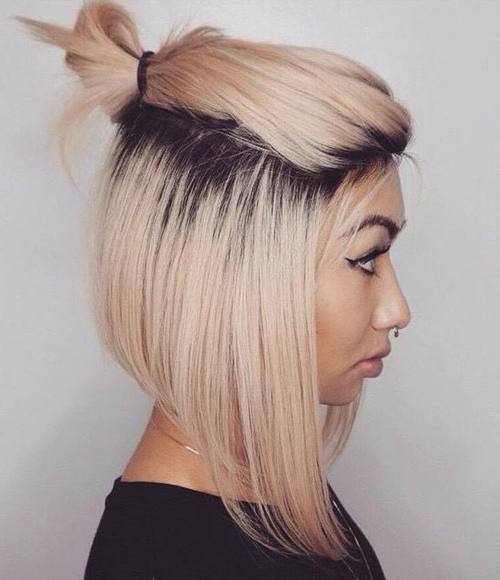 Pastel Top Knot
Pastel tones and rainbow colors are all the rage right now. You might never have imagined that an effortless top knot could look so magical, but this amazing turquoise tone really makes it stand out.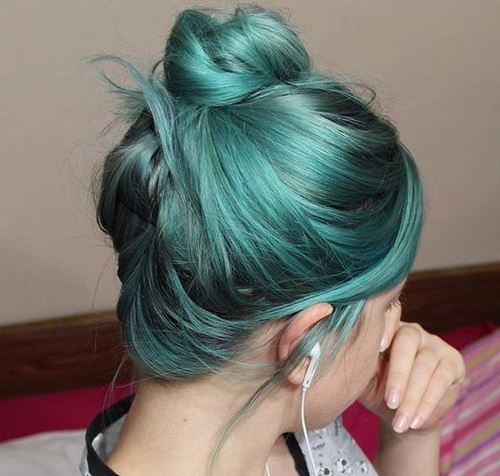 Fairytale Bun
This bun looks just like something that a golden haired maiden from a fairytale would wear. We love the whimsical knot and the wispy curls which frame the face beautifully.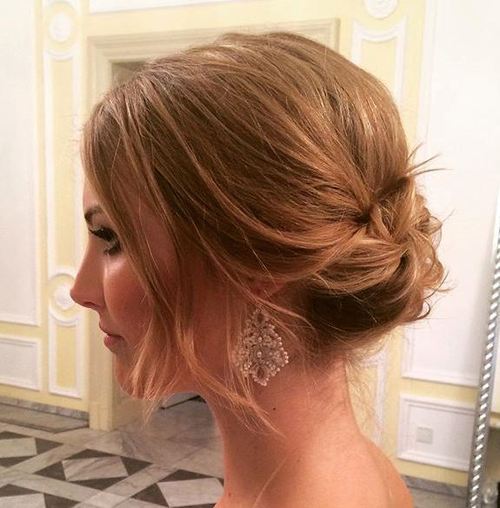 Triple Bun
If you can't get enough of buns, then why not treat yourself to three? This triple bun up-do is a real show stopper and that high beehive adds a whole lot of drama.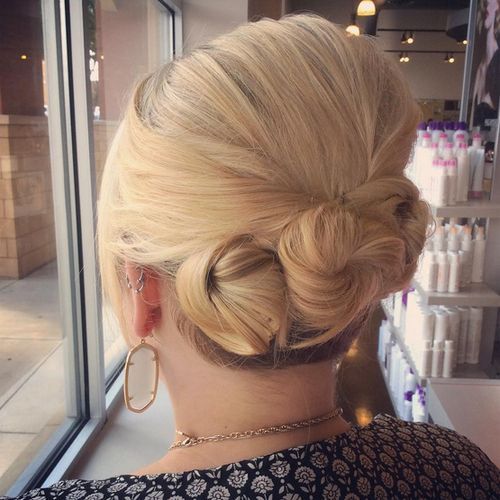 Chopsticks Accessory
This hairstyle clearly takes inspiration from the traditional hairstyles of Japan, China and other Asian countries. Despite being incredibly simple to achieve, the twisted bun looks sleek and chic. Add chopstick accessories to make yourself look completely charming.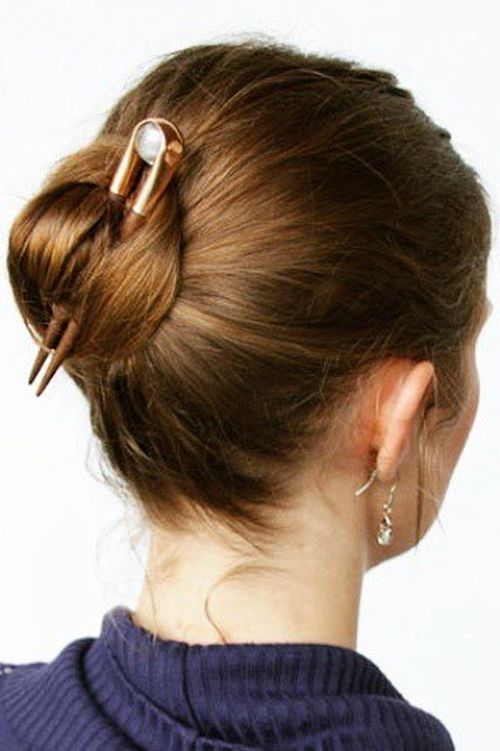 Braided Bun
No hairstyle is more exciting to experiment with than French braids. One thick plait down the centre of the hair and two smaller ones on either side come together to make this bun seriously unforgettable.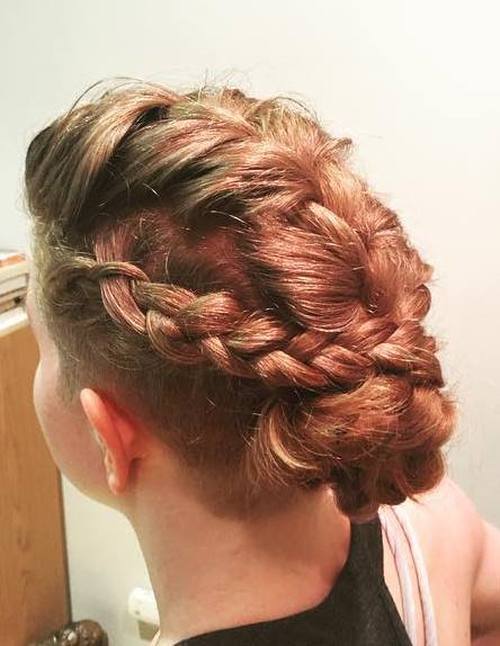 Criss Crossed
We never would have guessed that crossing over opposite sections of hair could make a simple low bun look so creative and fun. This hairstyle manages to make a simple structure look incredibly intricate and beautiful.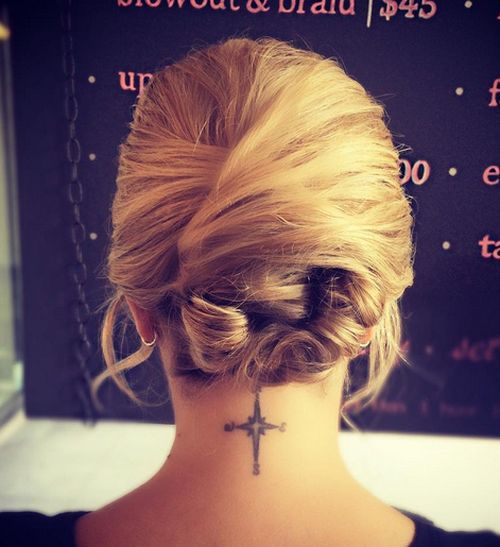 Low Bun With Braid
You can make even the simplest of bun hairstyles look elaborate by adding a chic braid. This relaxed side braid turns this low bun into a boho chic beauty, with very little effort required.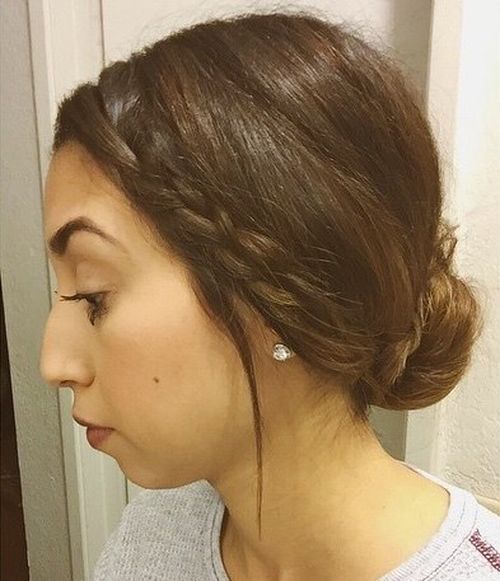 Low Twist
A deliberately messy crown and loose strands make this frosty blonde bun look edgy and cool. Hair has been twisted into a simple bun and pinned down at the nape of the neck; this is the ultimate hairstyle for trendy yet lazy girls.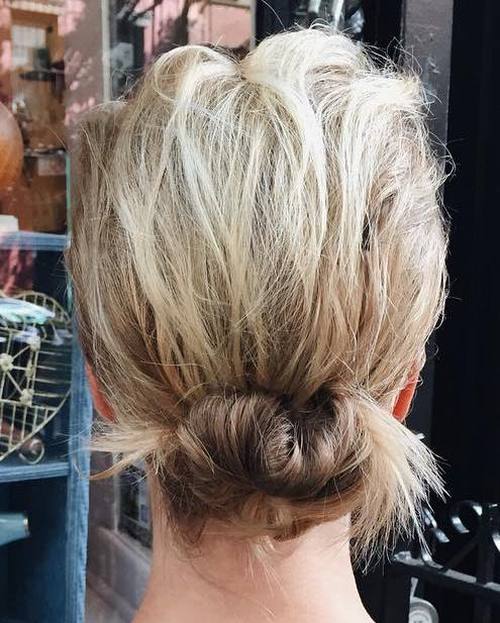 Tucked Under Bun
The crown of this hairstyle is big and bold, while the bun is understated and chic. We love the way the bun has been twisted and tucked under, right at the nape of the neck, contrasting with the poufy, sixties style hair on top.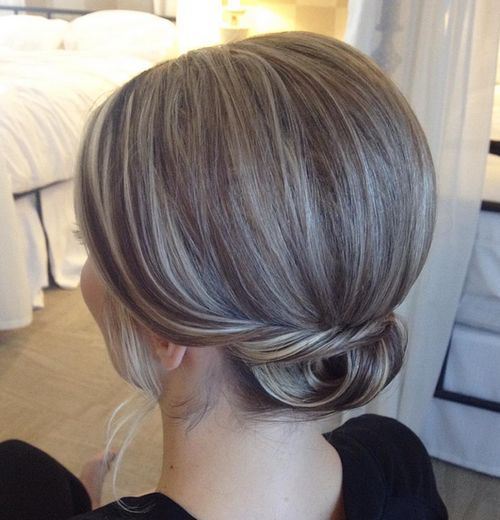 Simple Easy Step by step half up bun updo

via lulus.com
I love the style and the hair color!
Easy daily messy bun updo for medium length hair step by step tutorial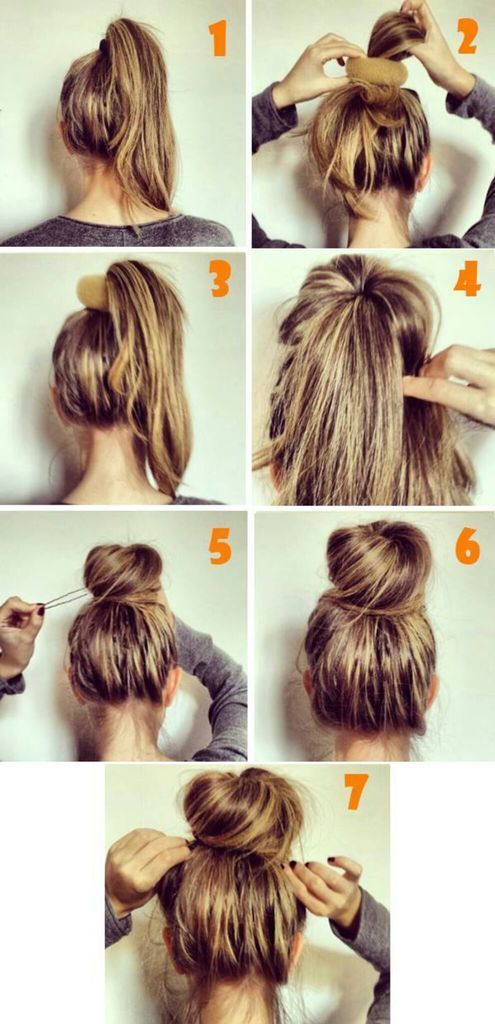 This high top bun updo is easy to do. Simple but beautiful!
Fast easy messy bun updo for the new mum – Step by Step Hair Tutorial

Fast and easy to create this messy top bun updo!
Lazy Girl's Guide to Mastering the Messy Bun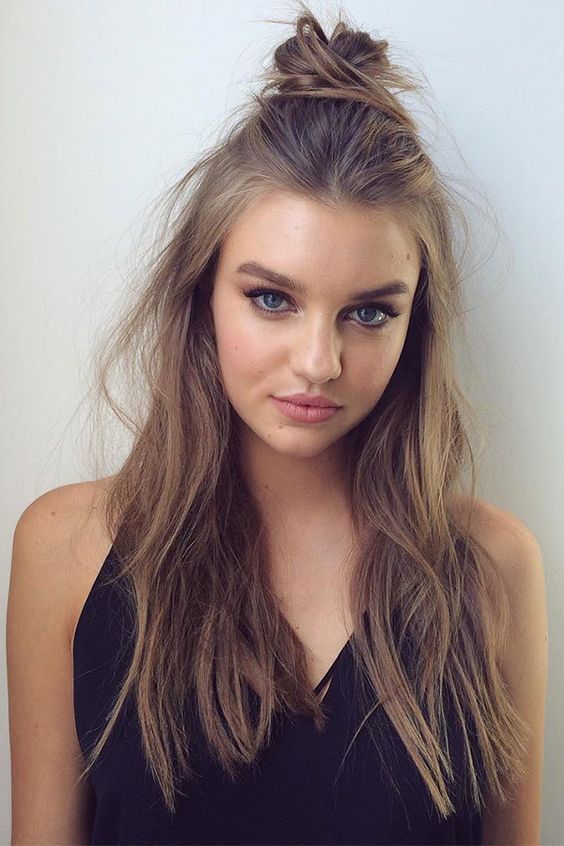 Plus: We added 2 beautiful step by step updo tutorials you may love to try.
Step by Step Bun Updo Tutorial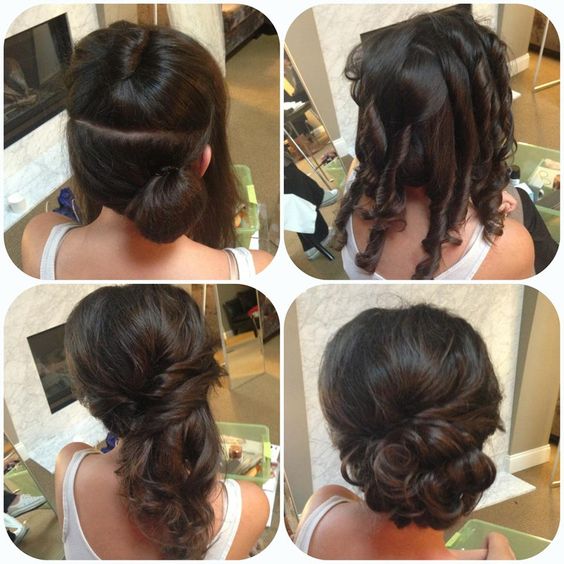 Easy updo for long hair step by step hair tutorial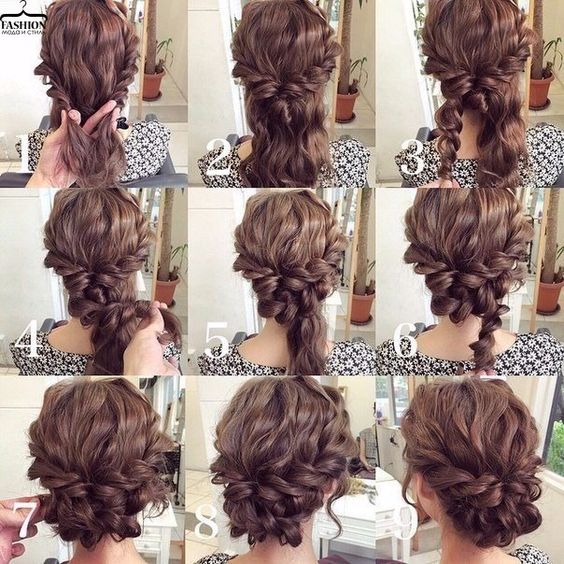 This is really an amazing updo which is perfect for wedding and prom.